A Dutch Country Home with a Tiny House in the Garden
We're heading to the Dutch countryside where we will take a look at a stunning barn-style home with a tiny house in the garden.
This home was built with sustainability in mind. The house has 60 solar panels on the roof that not only heat the home, but also charges the electric cars. And the exterior walls are treated with Xyhlo biofinish, an environmentally friendly alternative for preserving wood.
But next to focusing on the sustainabilty of the new-built house, the owners also have a great eye when it comes to interior design. The open-plan rooms are decorated in a mixture of modern and vintage design. With rustic wooden elements that add warmth and a wonderful spiral staircase that's situated in the center of the ground floor living space.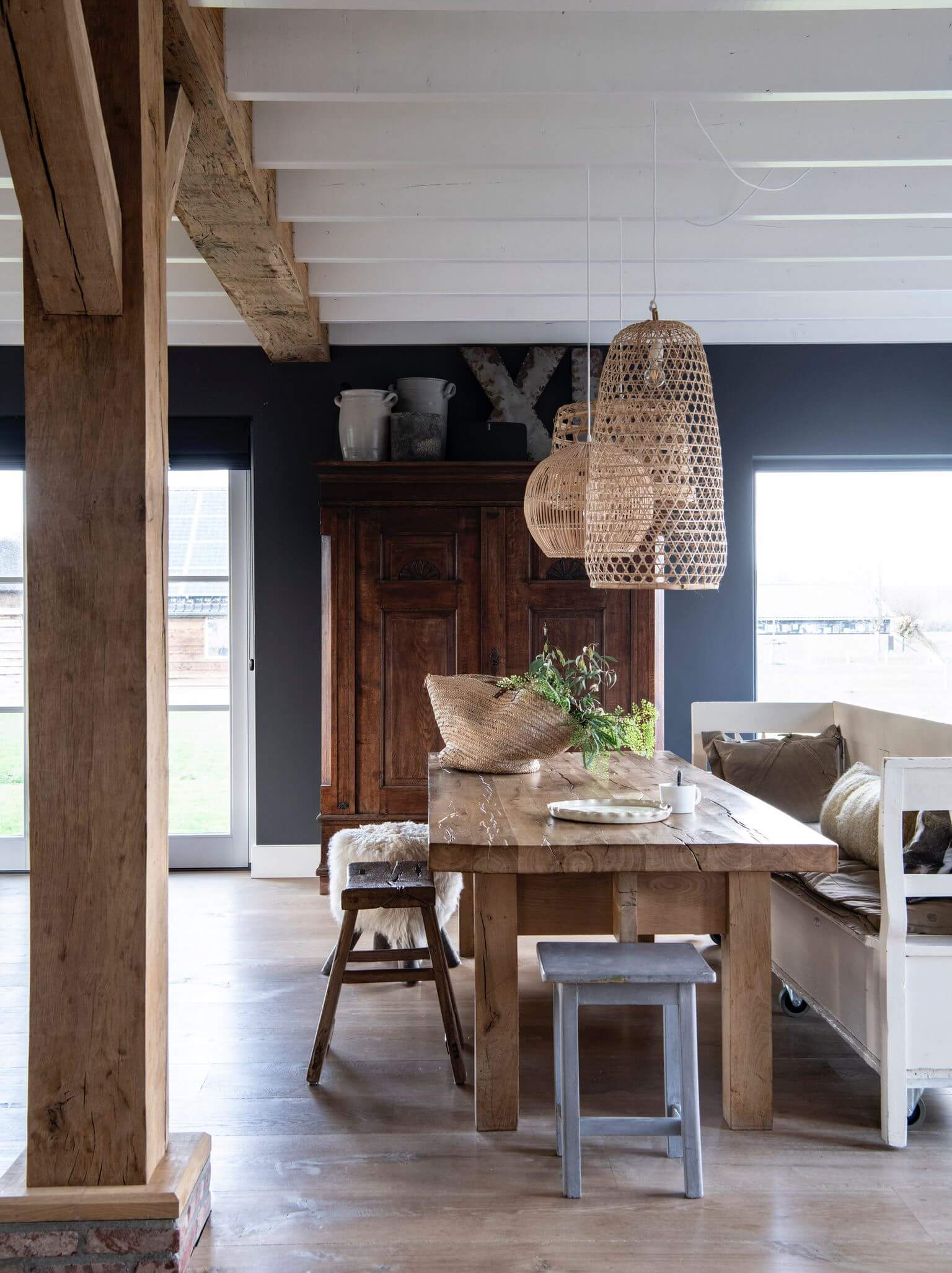 The ground floor is one big open-plan space that houses the kitchen, dining area, and sitting area. Despite this being a new-built, the rustic wooden beams add a charming old country style to the room.
A black modern kitchen is combined with a rustic wooden island.
The light sitting room overlooks the green surroundings of the country home. A modern light gray corner sofa provides plenty of seating space.
Situated in the middle of the living space is this unique spiral staircase that is made of plywood. It adds a sculptural element to this amazing home.
The light master bedroom has built-in wardrobes and an en-suite bathroom.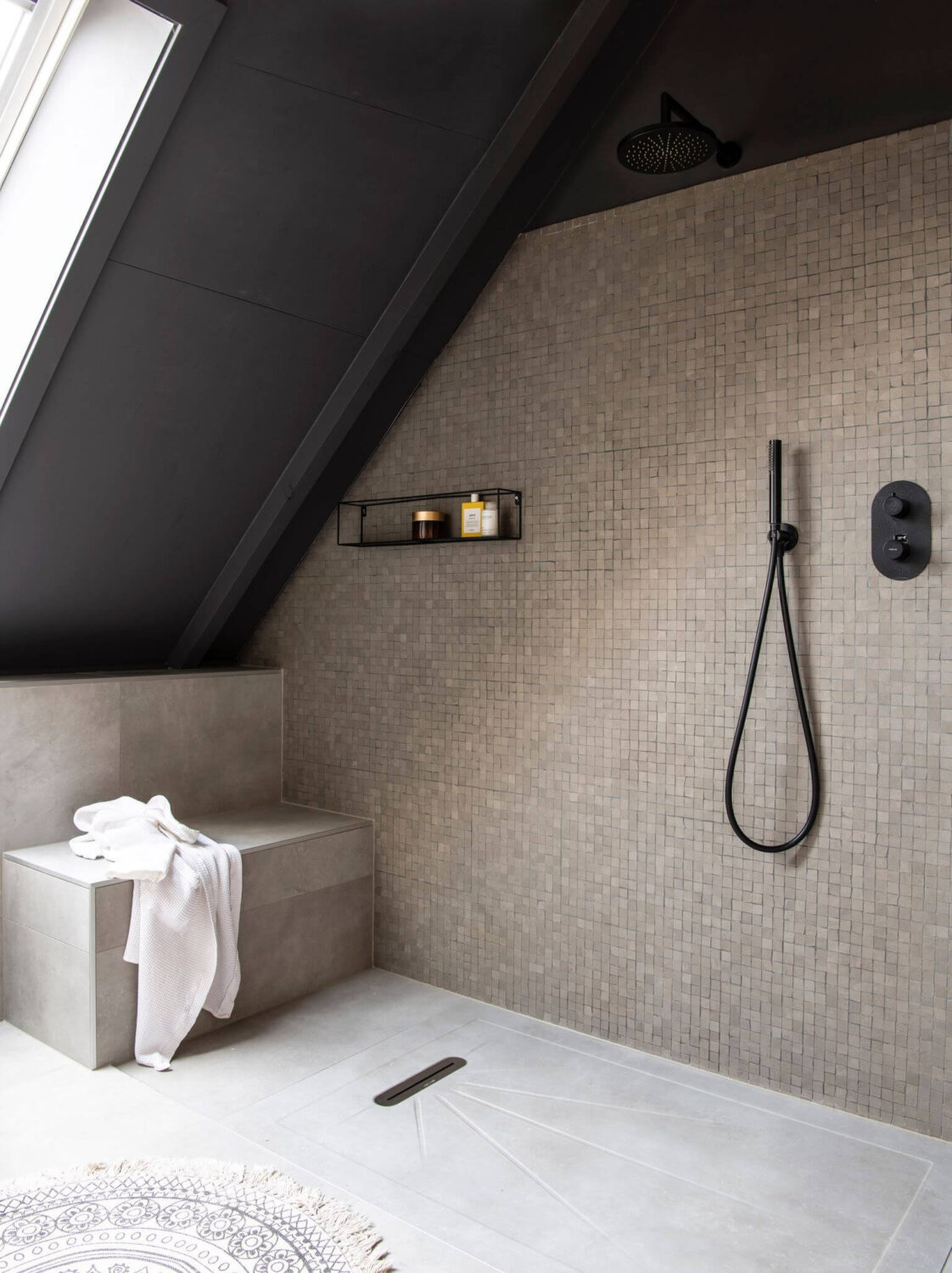 The house has 4 bedrooms, excluding the tiny house in the garden.
On the plot stands an outbuilding, that houses a tiny house/guesthouse, a shed, and functions as carport for two cars.
The 35 square meter tiny house is made of recycled wood and has a kitchen, bathroom, and a sleeping loft with two single beds.
Read more about this tiny home in another article, posted last year on The Nordroom.
This house is now for sale at Si-No Makelaars.