Neutral Tones in an Art-Filled Victorian Home with Surprising Bathrooms
This is definitely a day for some calm and serene interior inspiration. This Victorian home in London ticks those boxes but if you're thinking that a beige home is boring, you will change your mind. This five-bedroom townhouse is painted and decorated in neutral hues but it is also filled with art, beautiful design furnishings and original exposed brick wall details.
The plant-filled living and kitchen is my favourite with the exposed brick wall, marble dining table and steel doors leading to the garden. A surprising design note in this home is that the bathrooms are very colorful, there's a pink bathroom and a green bathroom, which really stands out in the otherwise neutral home. It's a stunning home and now for sale at The Modern House.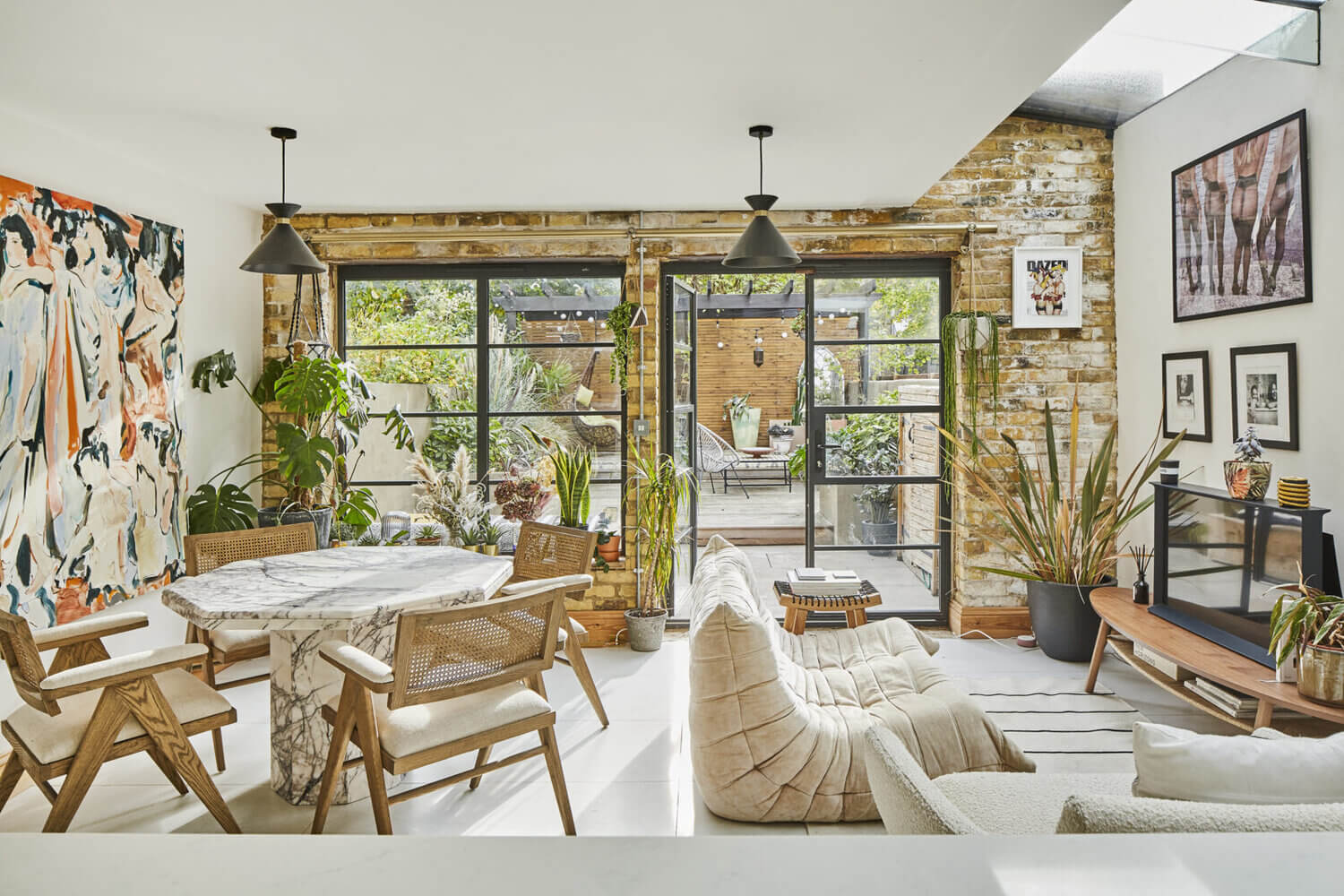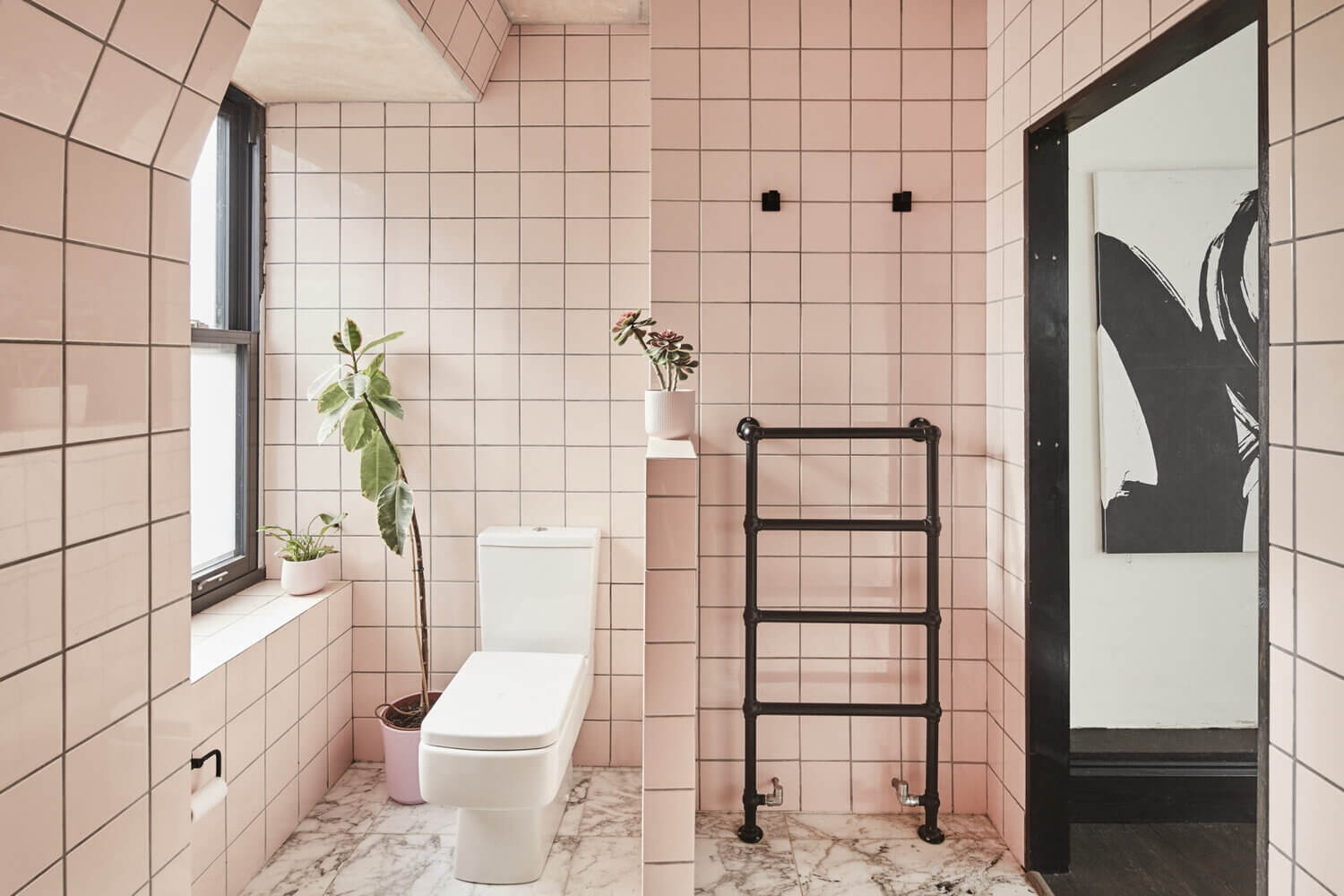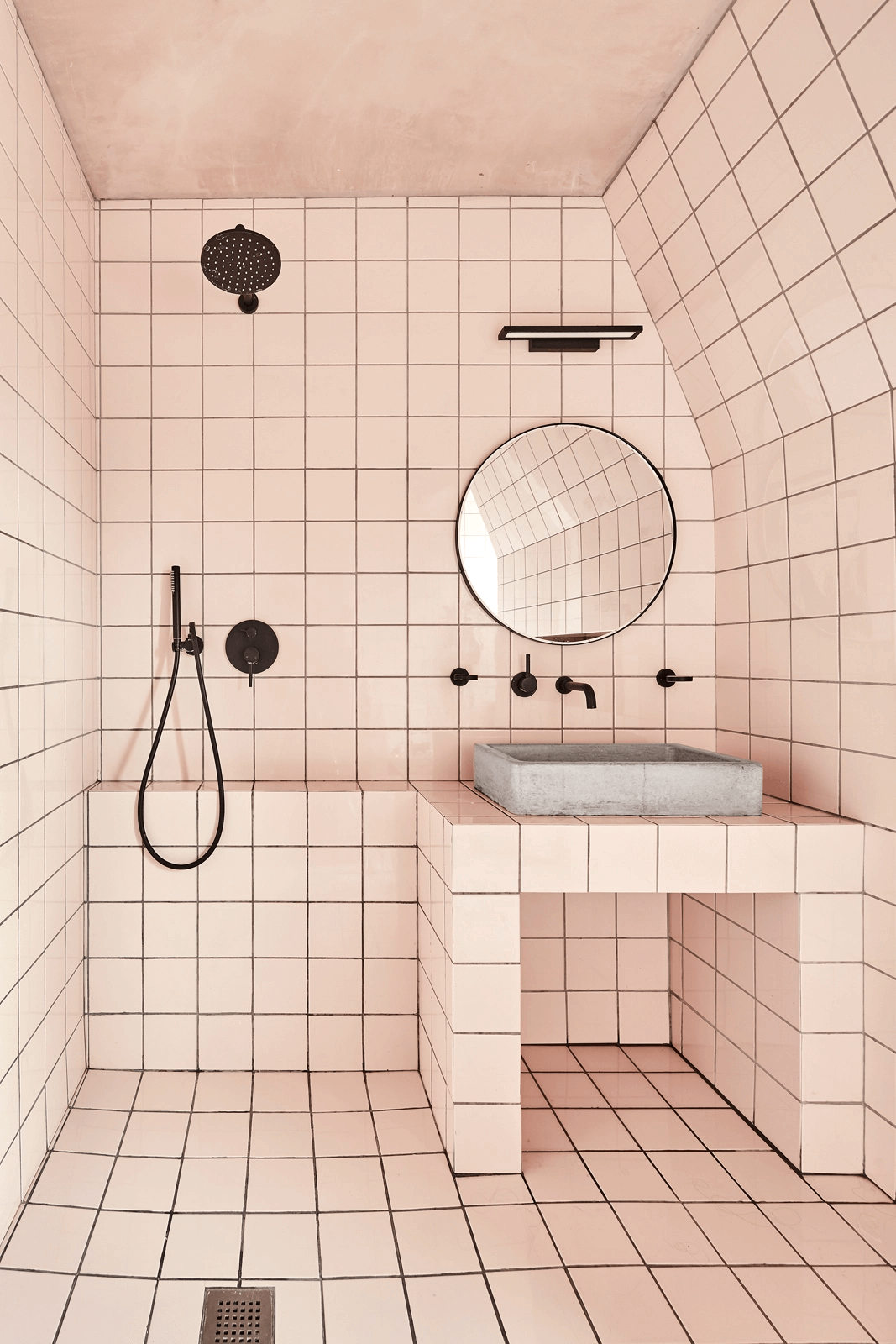 photography via The Modern House