A Warm Nordic Apartment with Light Brown Walls
It's not often that I come across a home with brown walls. However, in the last year or so a brown shade on the walls is getting more popular. Gone are the days that brown is drab or boring.
Brown is a wonderful warm and comforting shade, which works great as a warm neutral base for your interior. We can also see that in the trending Color Palettes for 2023. Leading paint brands like Benjamin Moore, Sherwin-Williams, and PPG feature one or more brown shades in their Color Forecast.
Today, we can tour a home where brown takes the center stage. Most rooms in this Nordic apartment feature brown walls as a neutral base or brown as an accent color.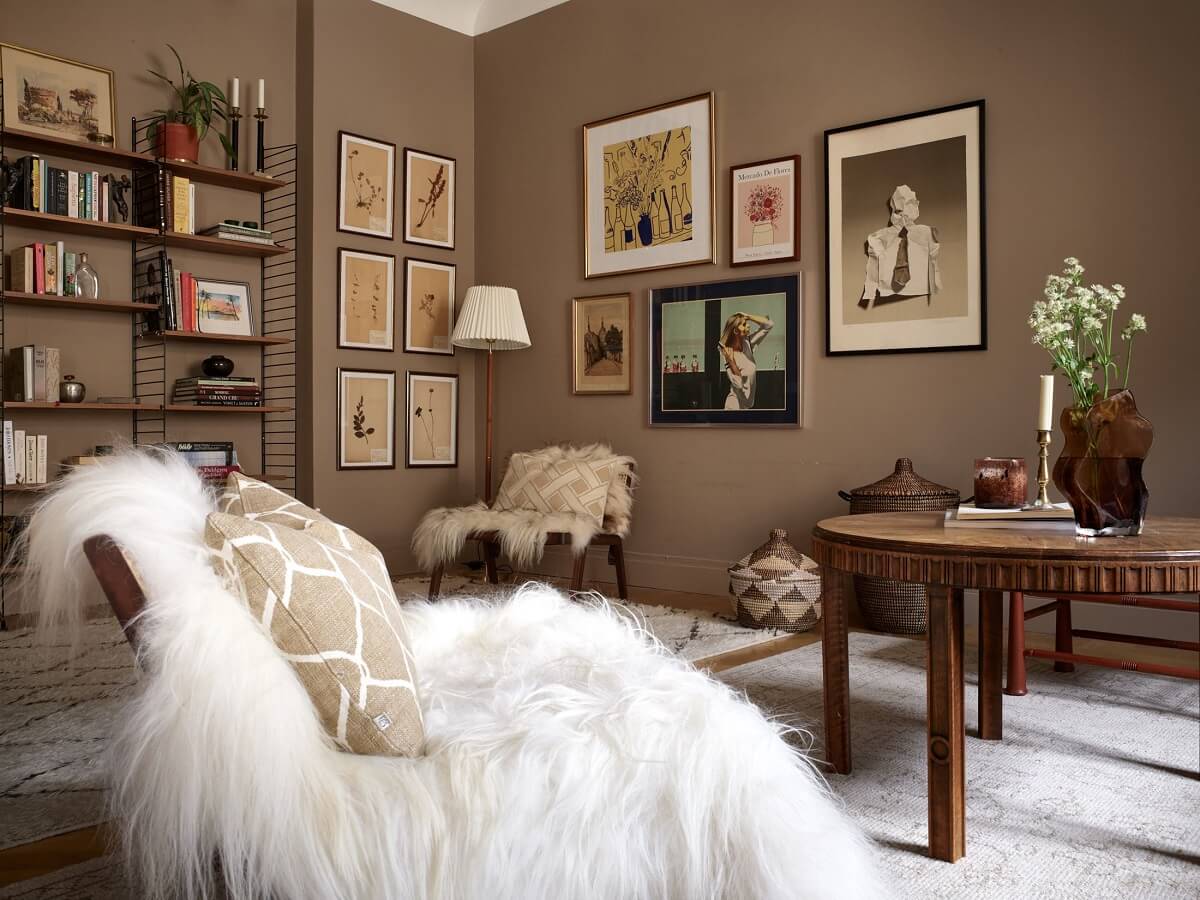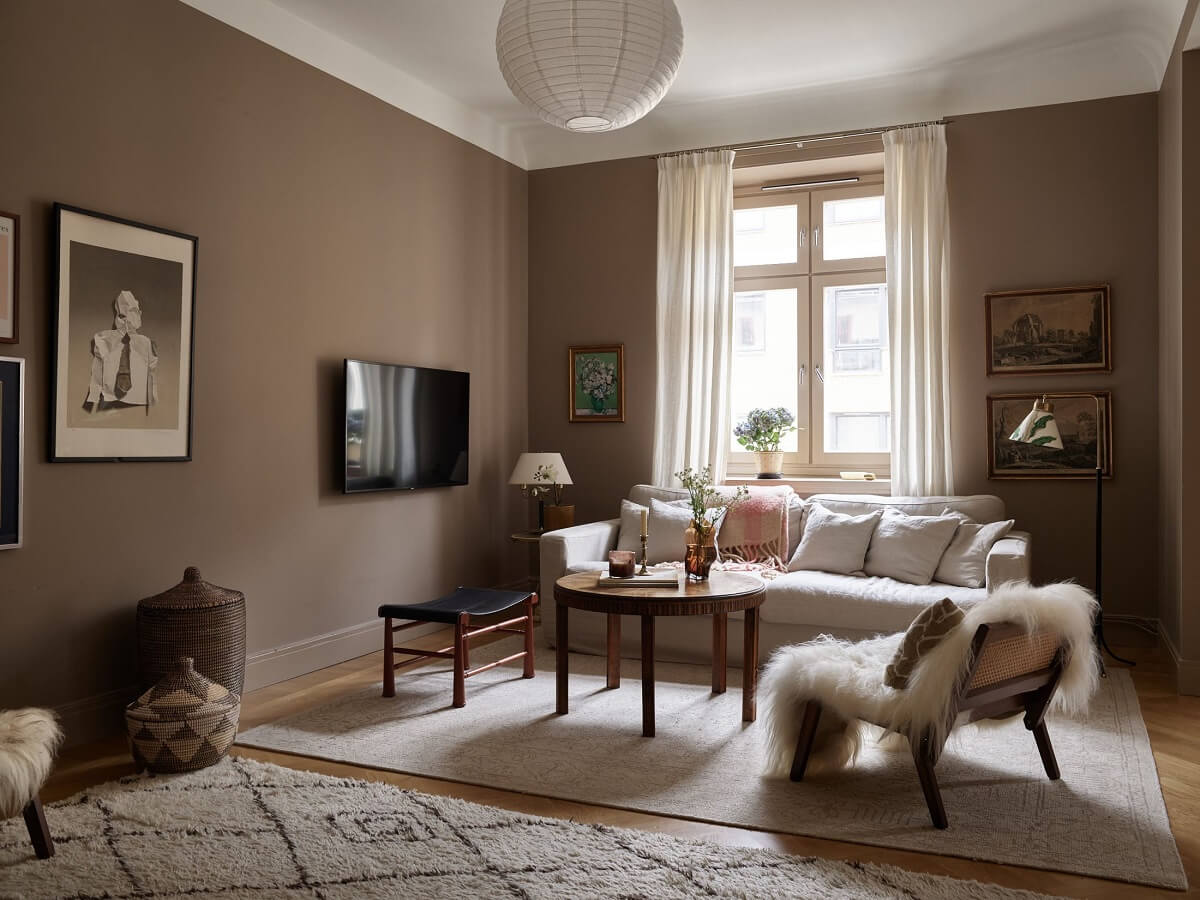 The late 19th-century apartment has high ceilings which are accentuated by painting the ceiling white including a border along the ceiling.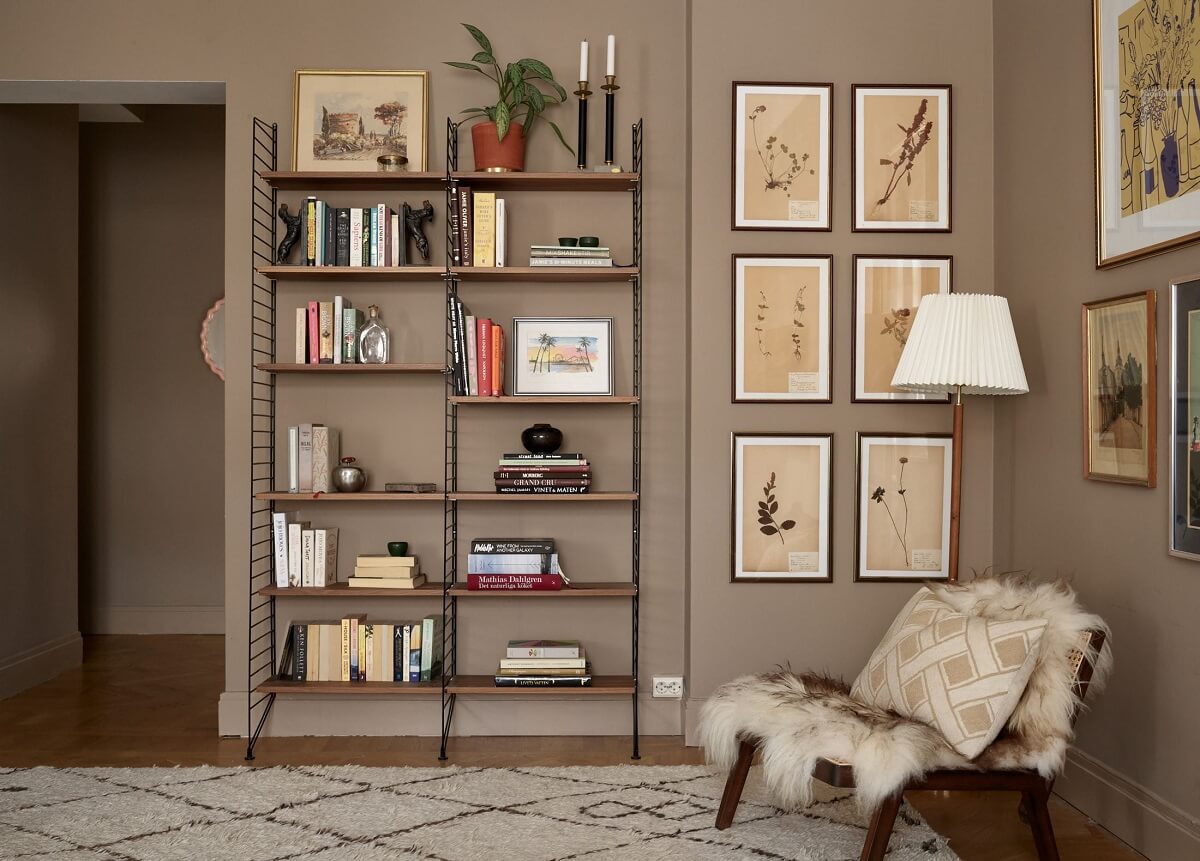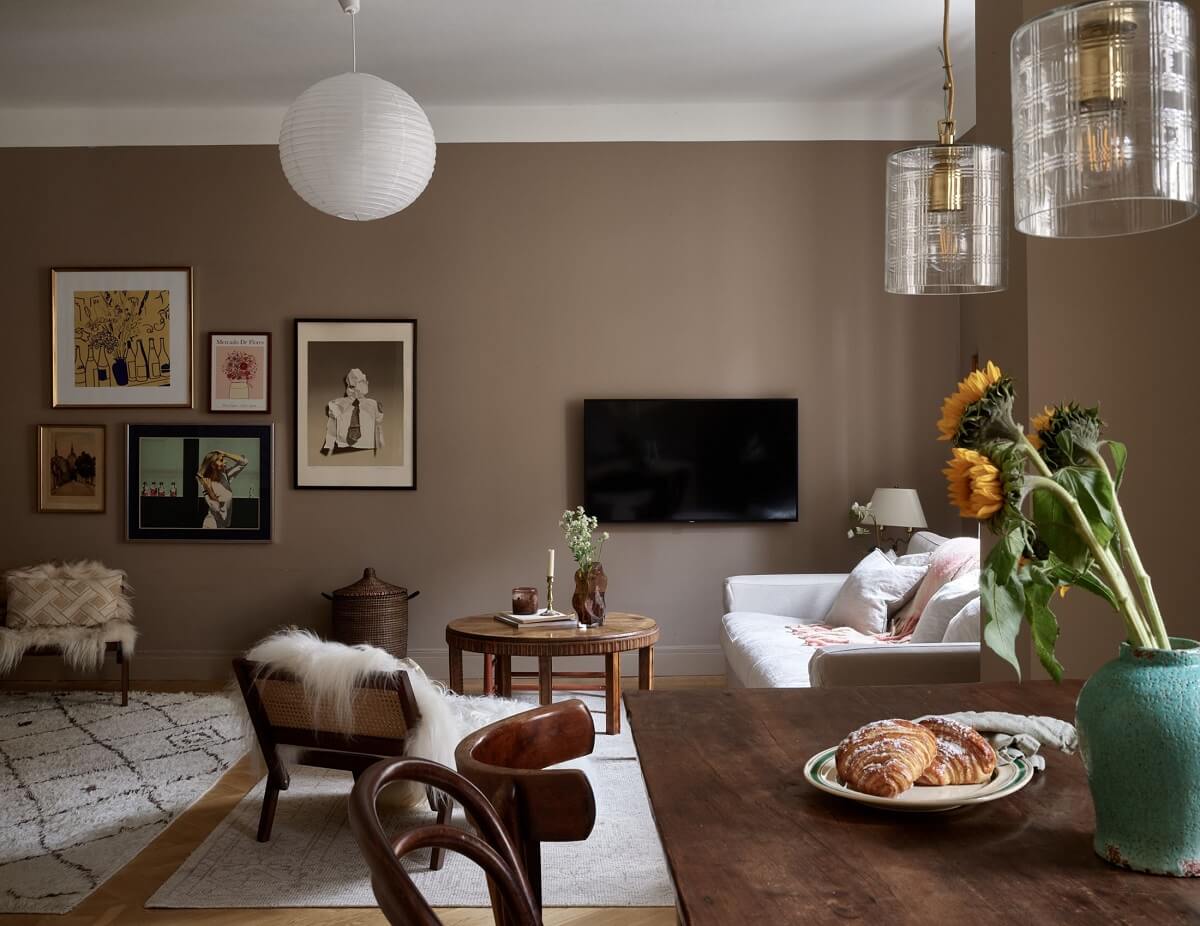 The walls in the living room, kitchen, and one of the bedrooms are all painted in the same brown shade: Farrow & Ball's London Stone.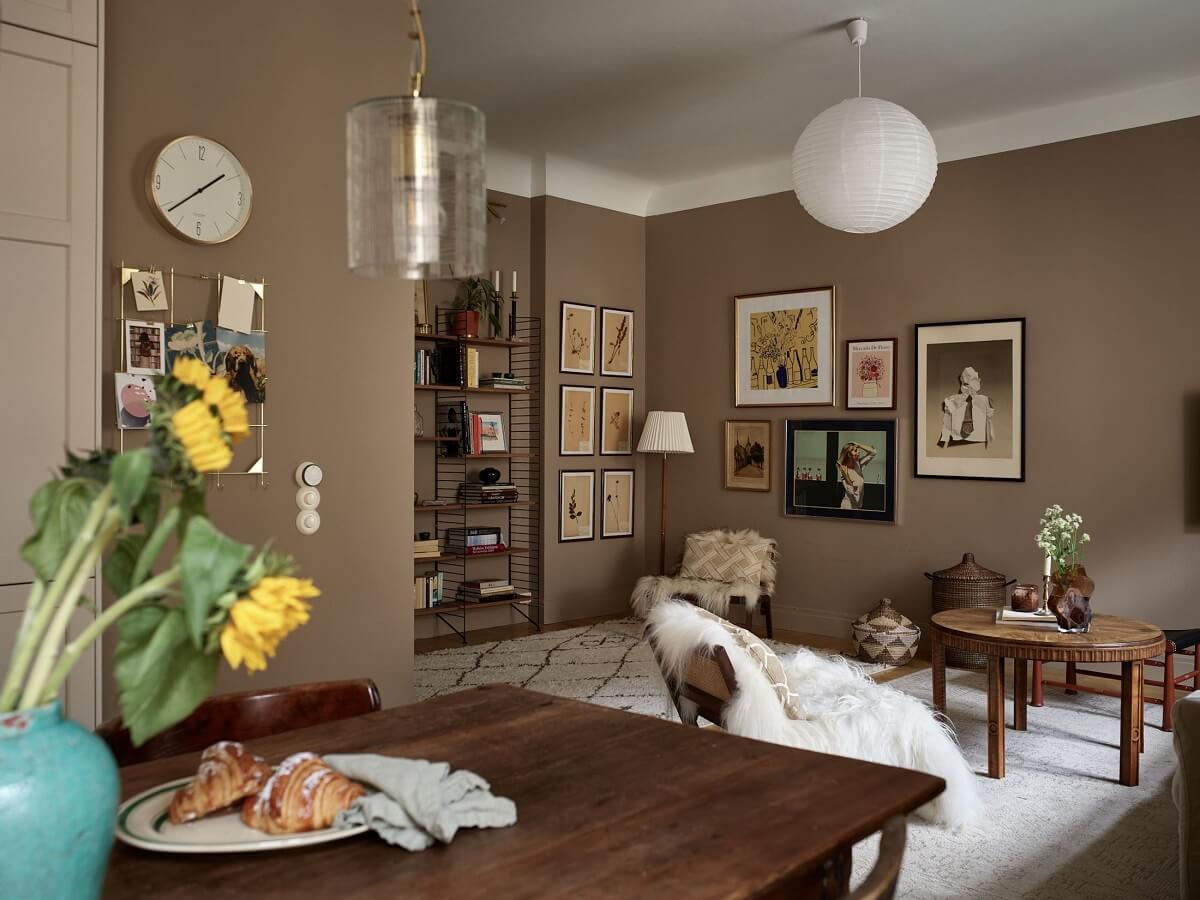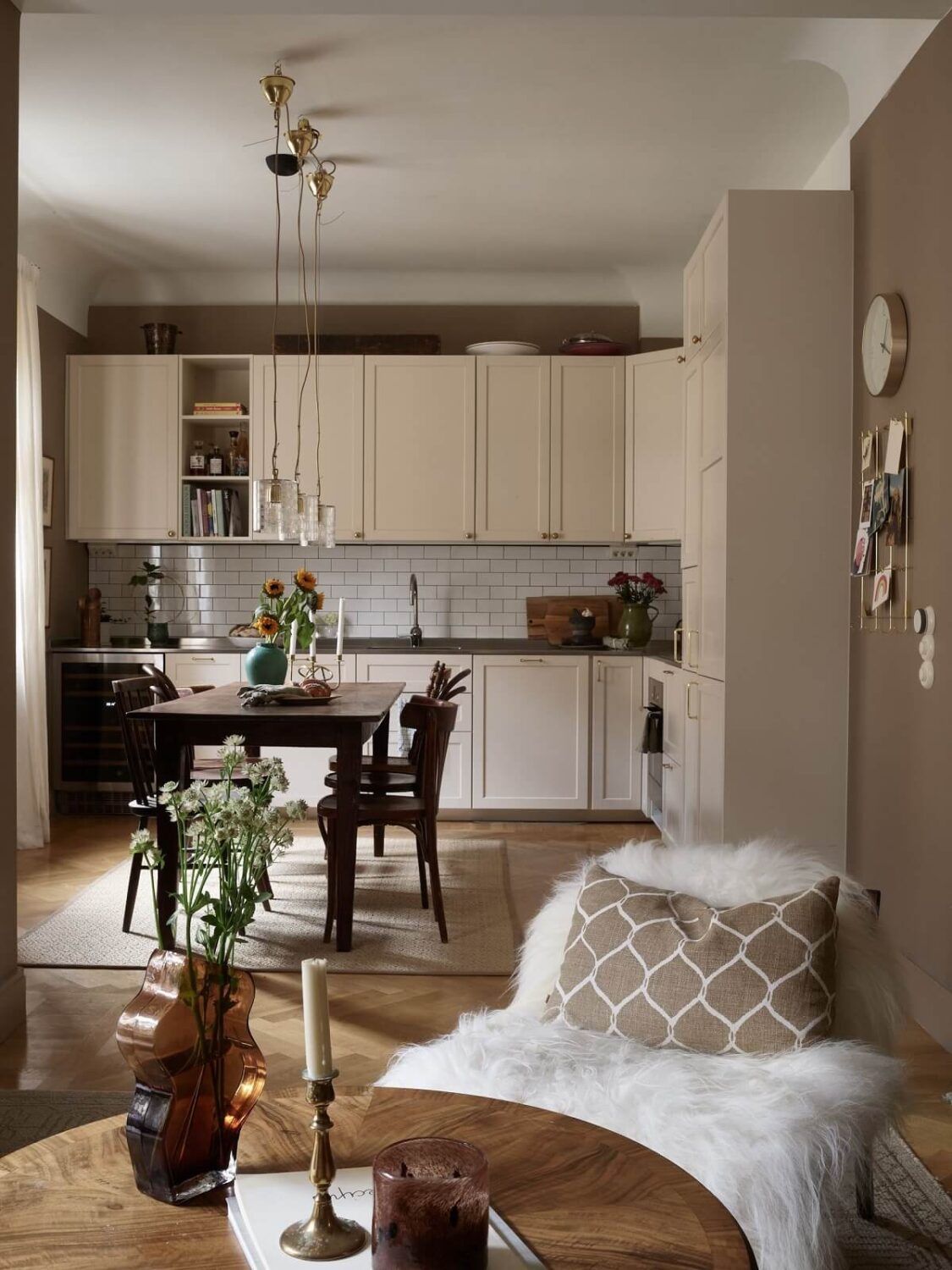 The kitchen features a rustic dining table with a mixture of dining chairs.
The brown walls are combined with crisp white furniture and decor. The house is decorated in a lovely mixture of contemporary and antique pieces.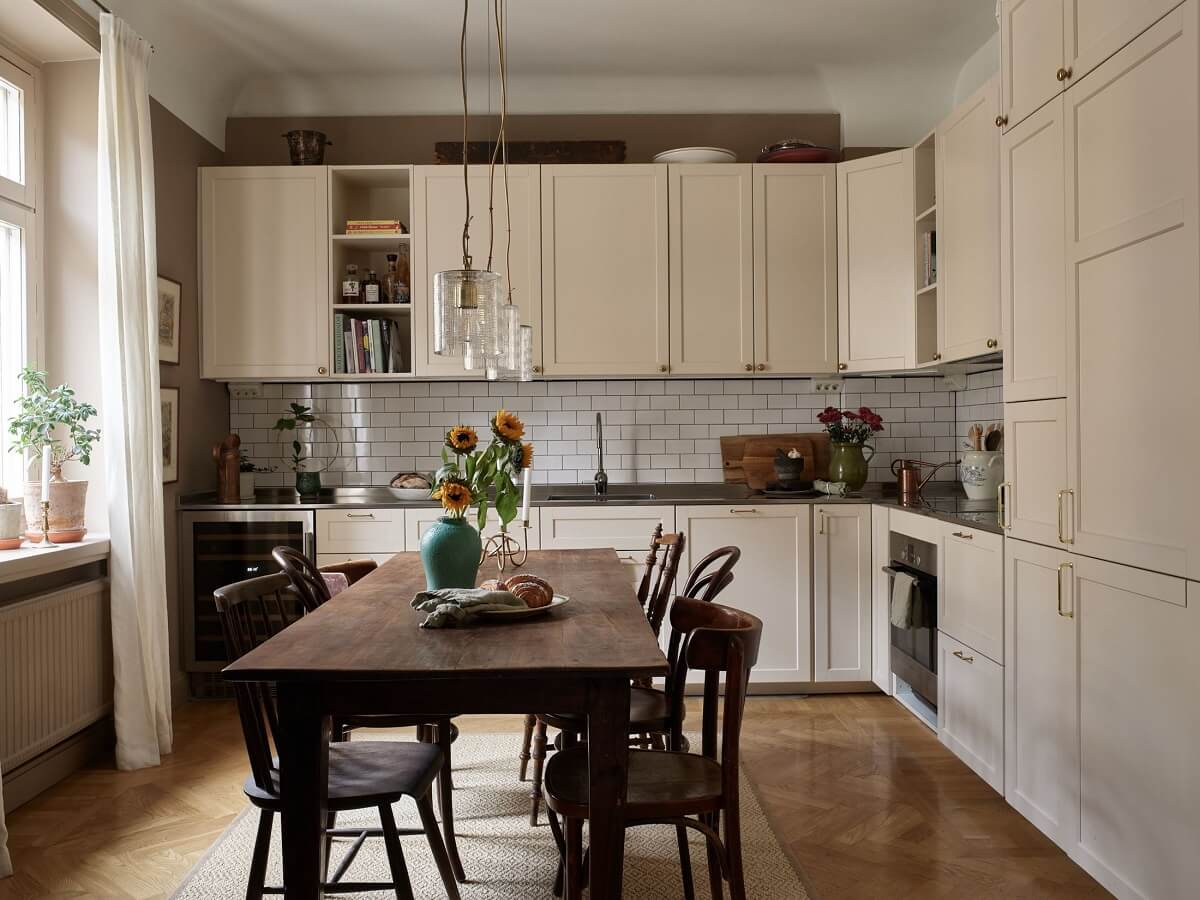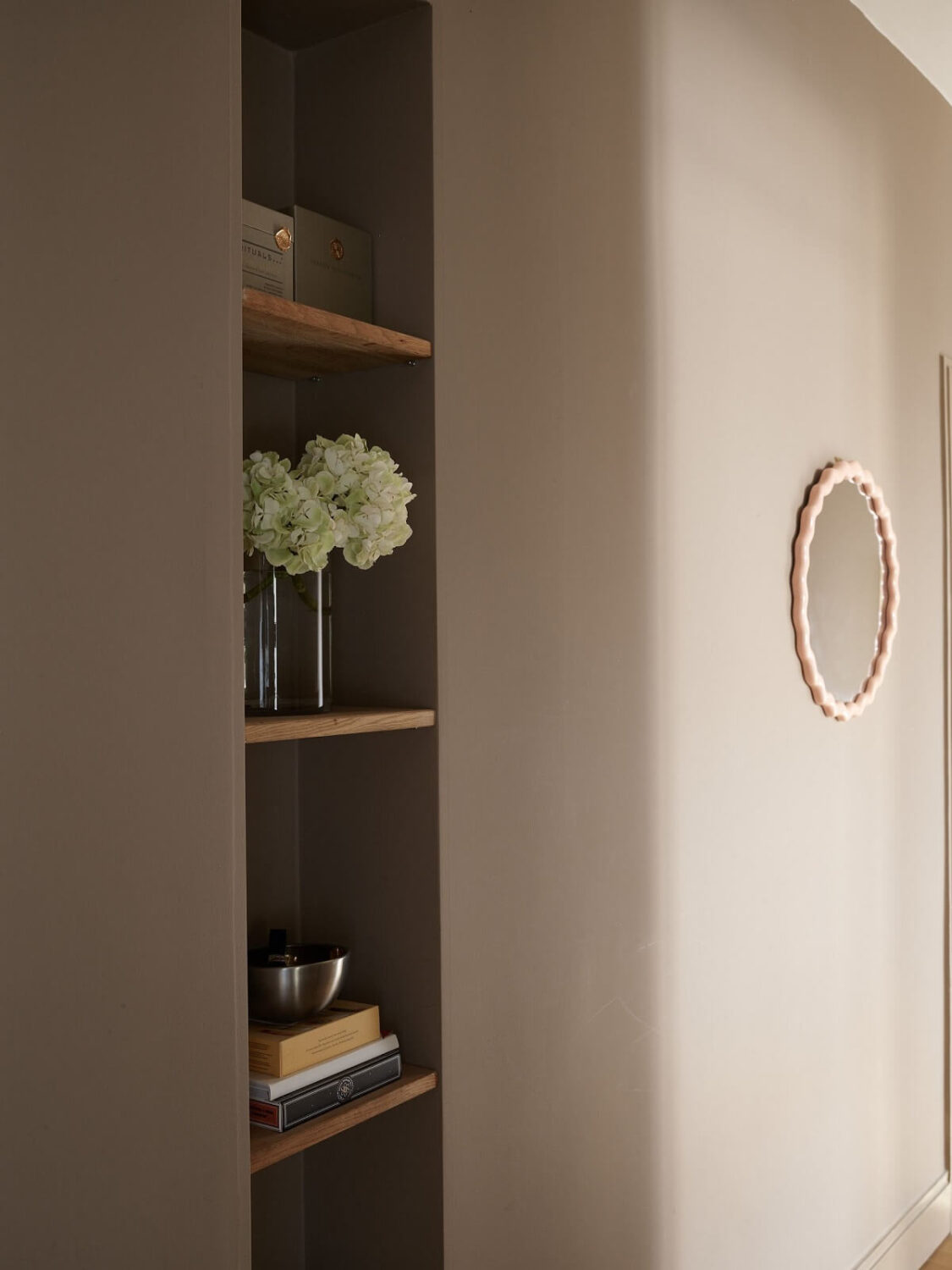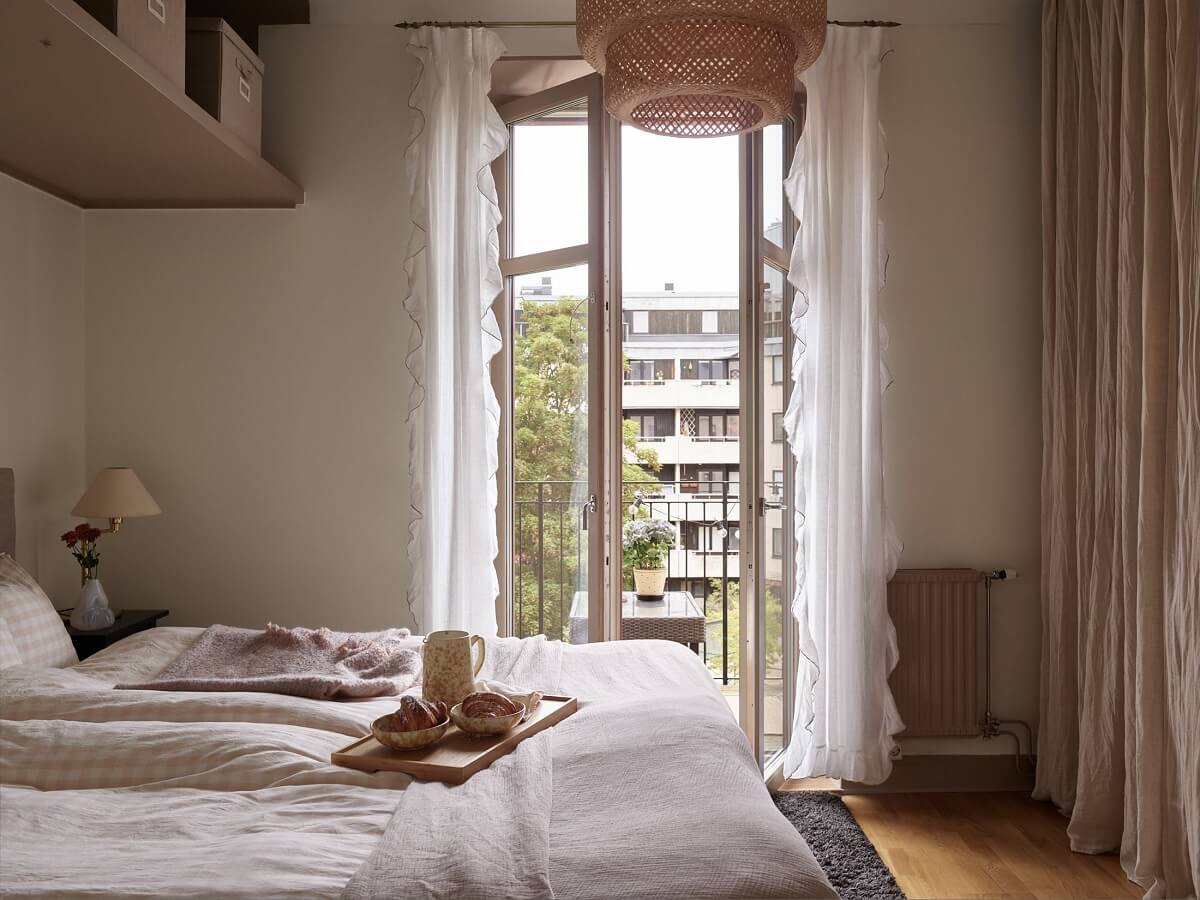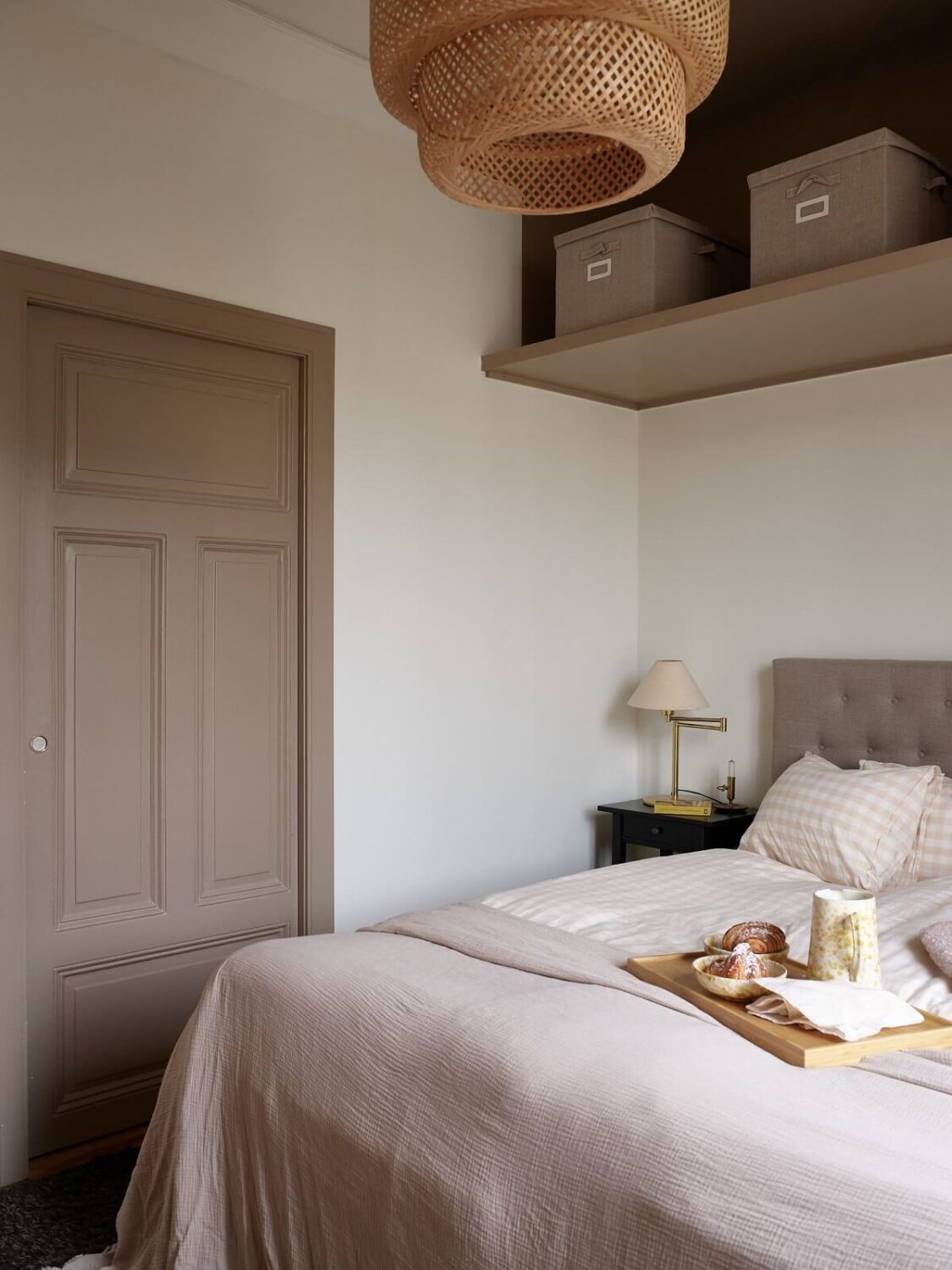 In the master bedroom, the color shades have been reversed. White walls are combined with brown color accents on the shelf and door.
The nursery is decorated with Jimmy Cricket's "Woodland" wallpaper.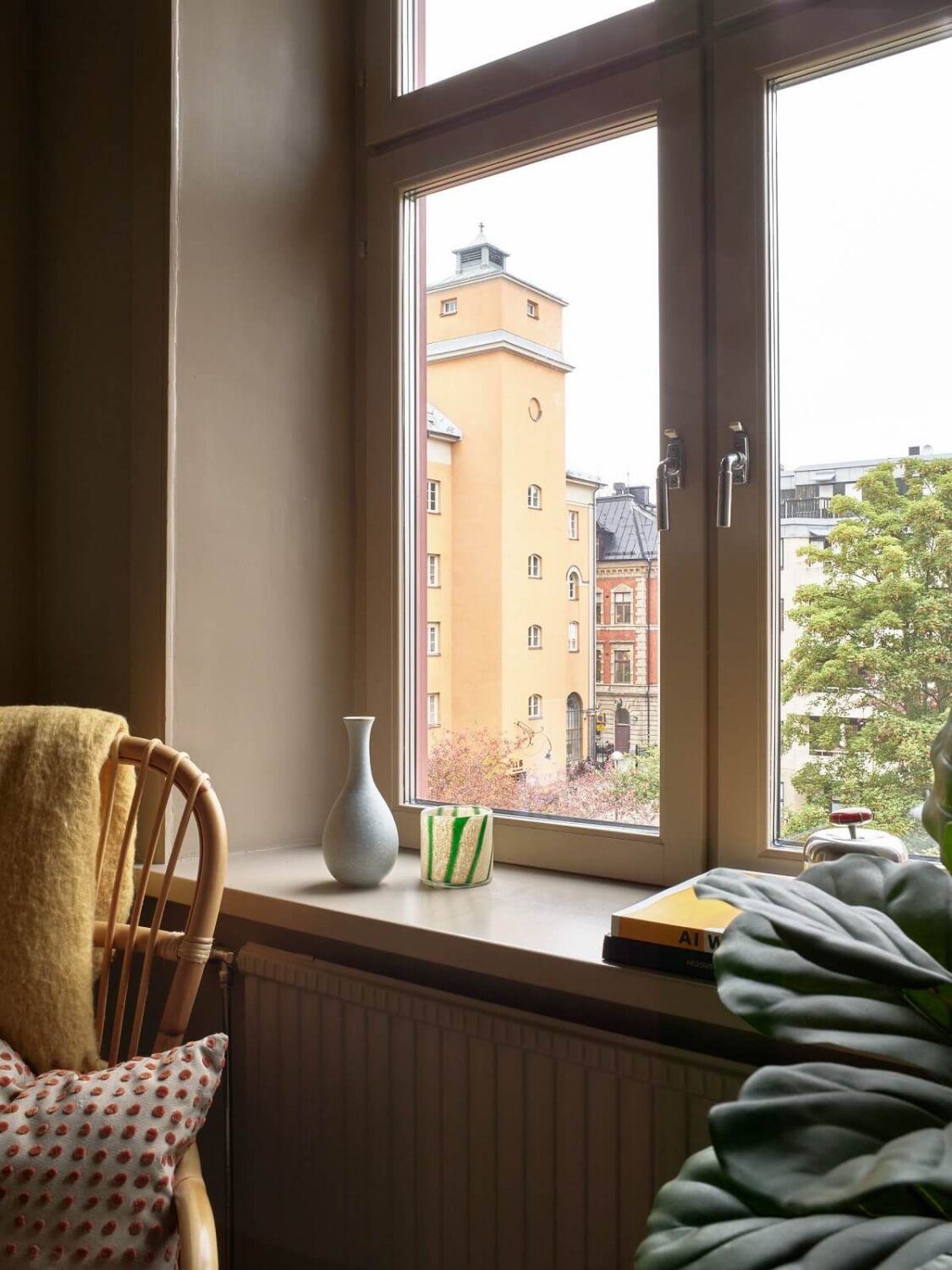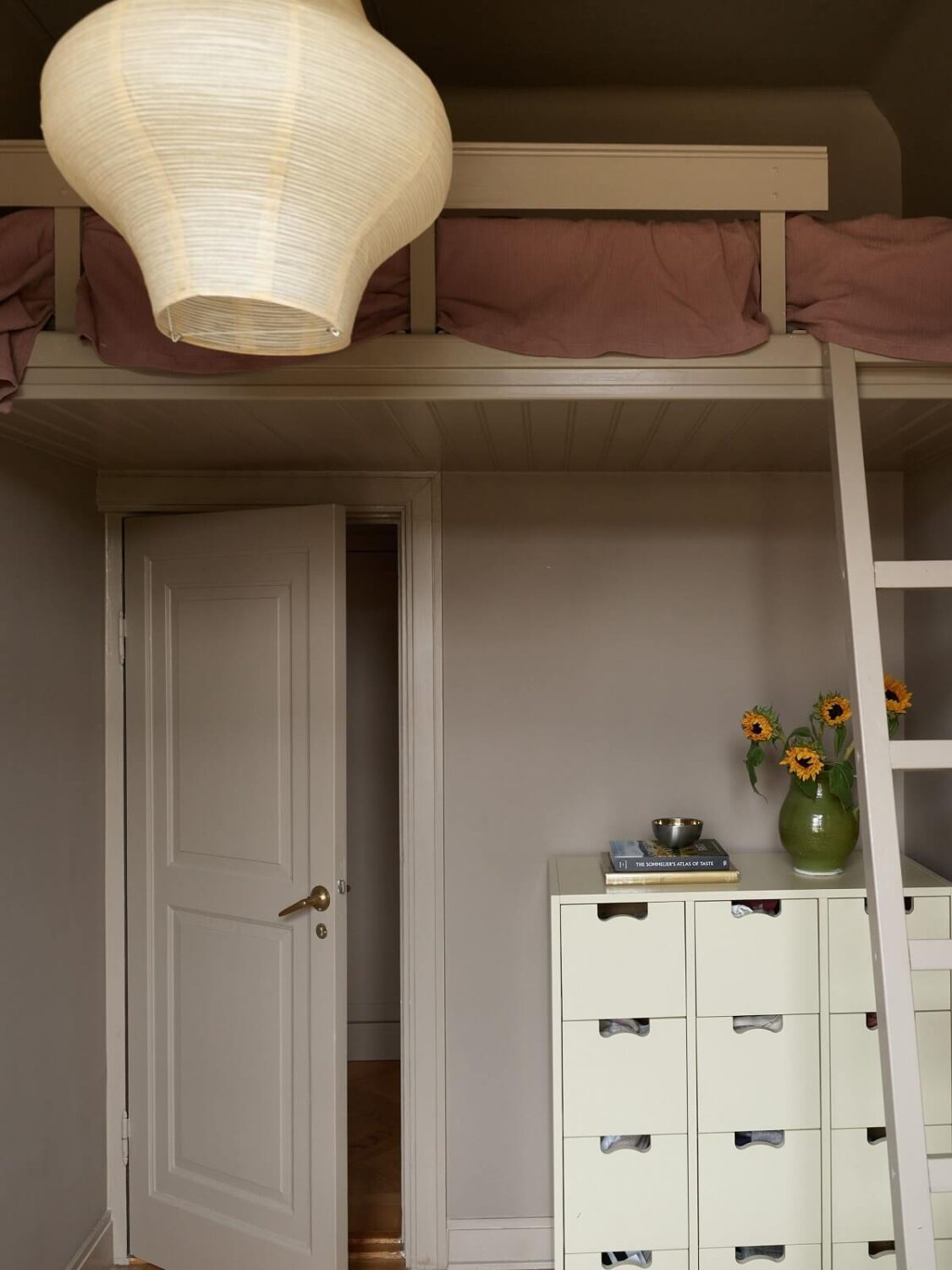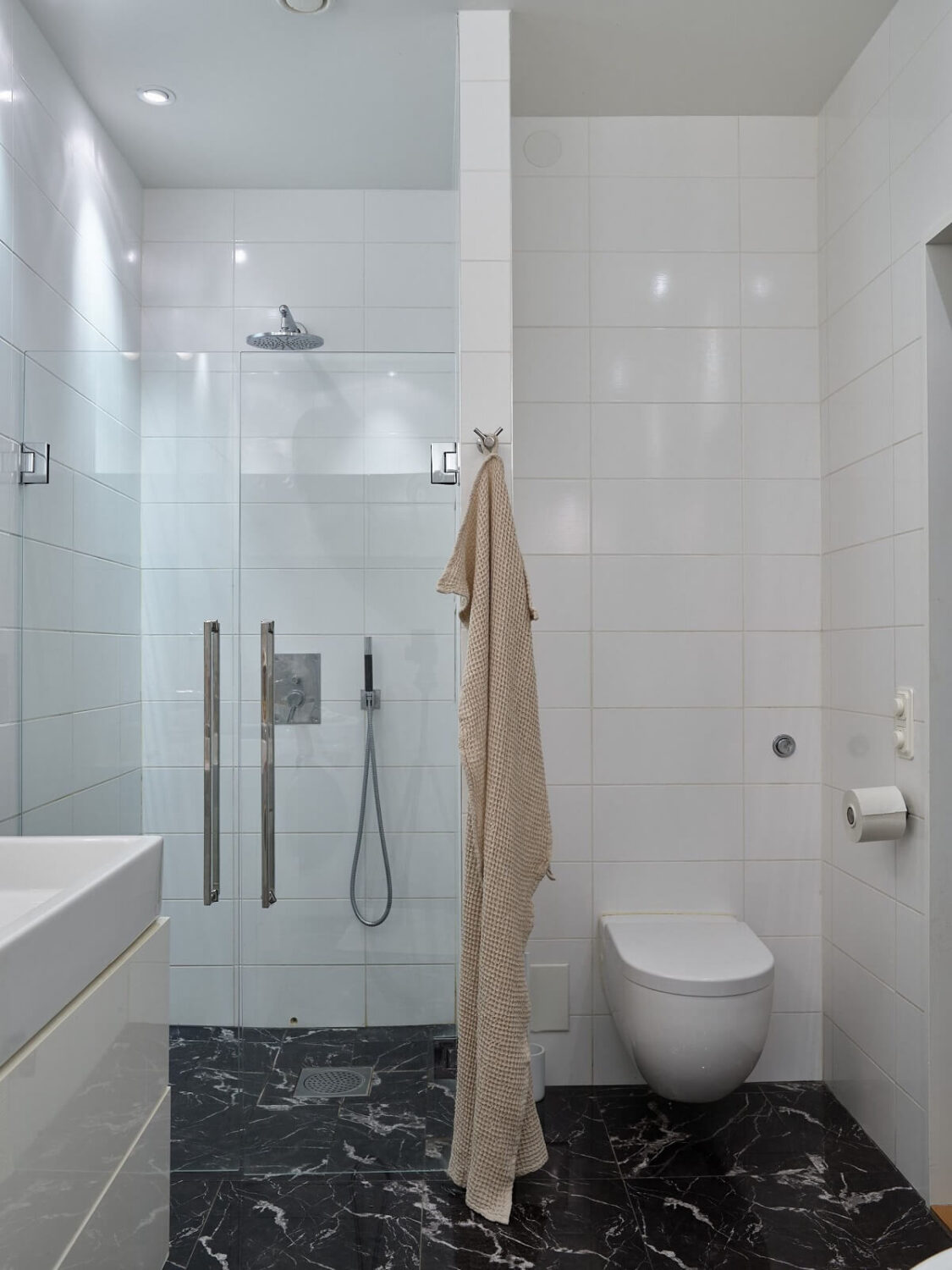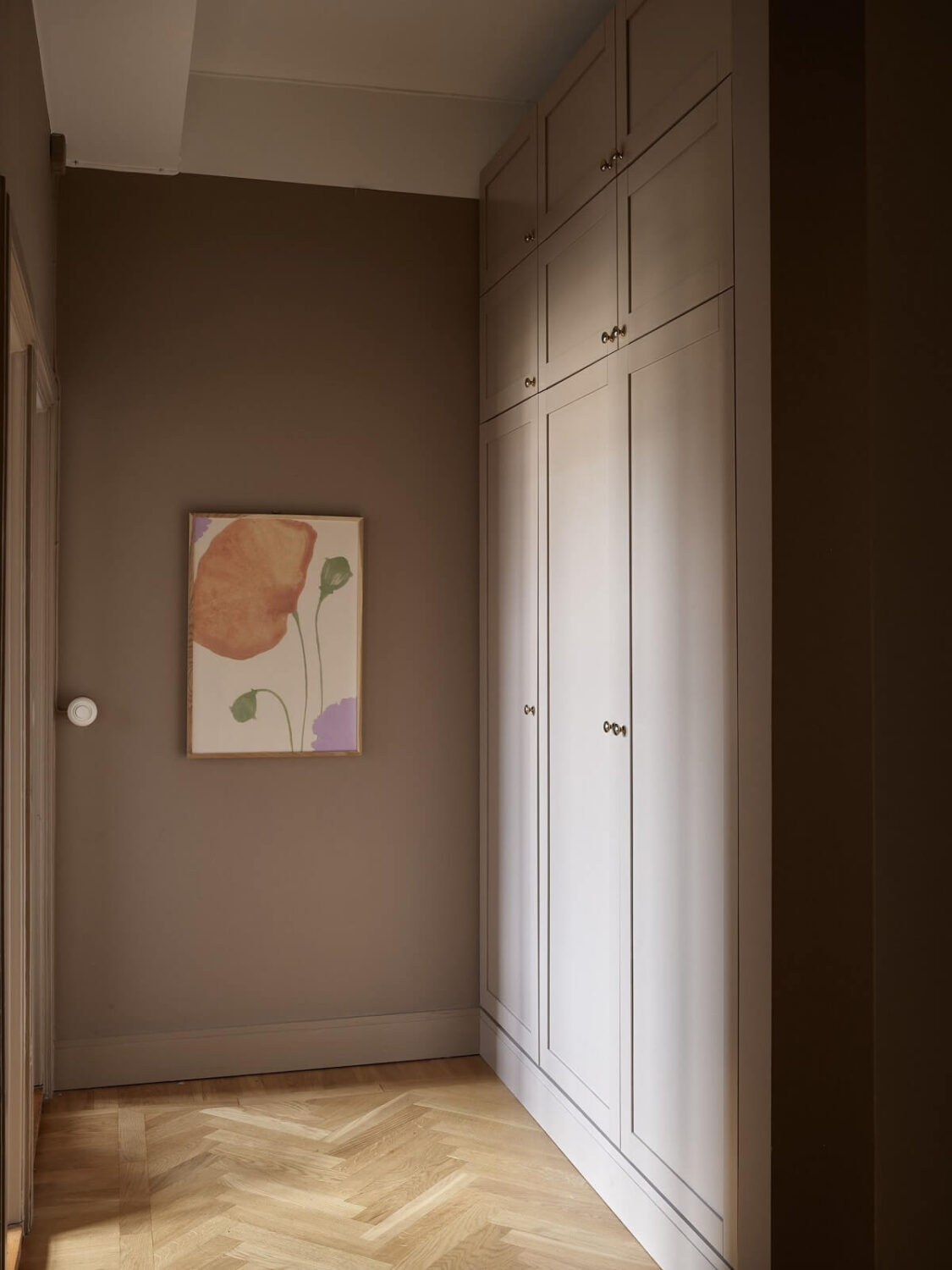 Even the hallway is painted brown and features built in closets for plenty of storage space.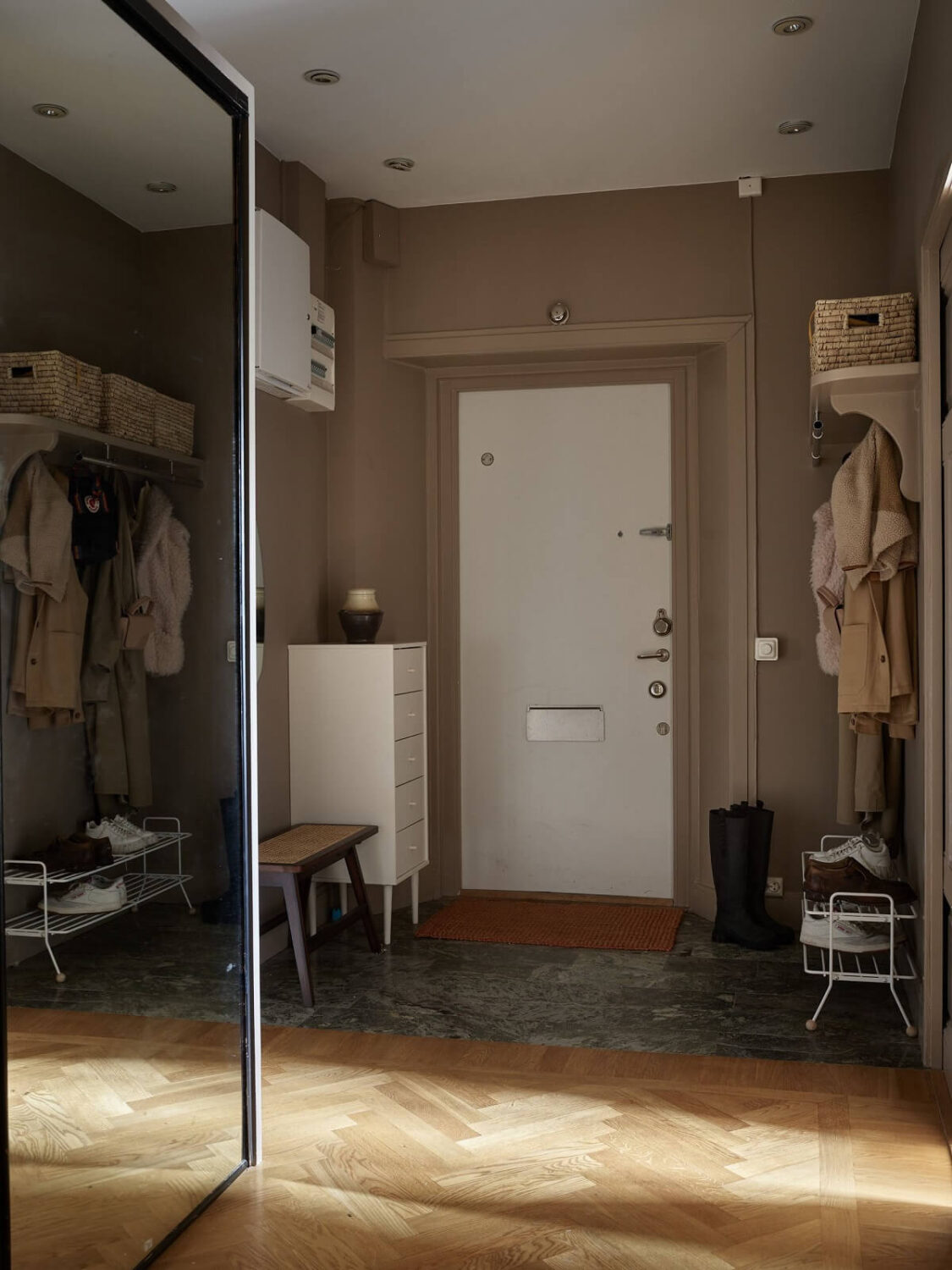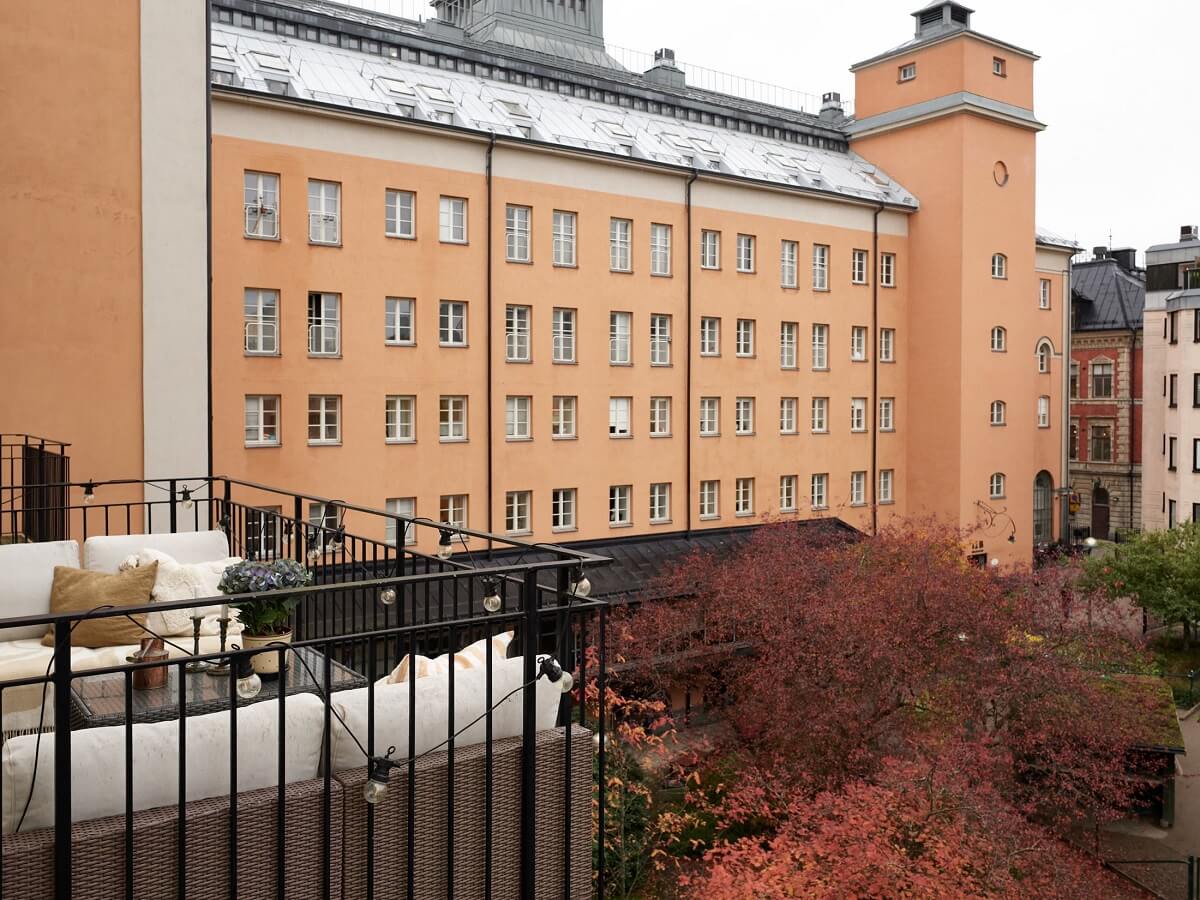 styling by Lindholm and photography by Boukari for Historiska Hem