A Bright Spanish-Style Villa in Los Angeles
In the Silver Lake neighborhood of Los Angeles lies this wonderful Spanish-style villa with bright rooms, architectural elements, and vintage-style bathrooms.
I'm a big fan of the Spanish-style homes in America. They often include wonderful architectural details like exposed wooden beams and arches. And what especially delights me is the tilework in these homes. They often incorporate terracotta floor tiles and they also don't shy away from colorful tiles.
And this Los Angeles villa has everything that I love in these Moorish homes. Exposed wooden beams, fine architectural features indoors, and a mixture of tiles. These elements are combined with neutral-colored spaces using loads of white tones for a stylish and calm look.
The villa has an open plan living space with bright white walls and white furnishings. In the center of the room stands a sculputural fireplace that adds warmth and style to the room.
Through an arched doorway you read the staircase with intricate wrought iron railings and colorful tiles. As the stairs is such a beautiful element I'm glad they opened up the room so you can see it from the sitting room.
From every corner you see new architectural lines and light flooding into this home.
The rooms feel warm thanks to the hardwooden floor.
Through a keyhole entry you reach the kitchen and dining room.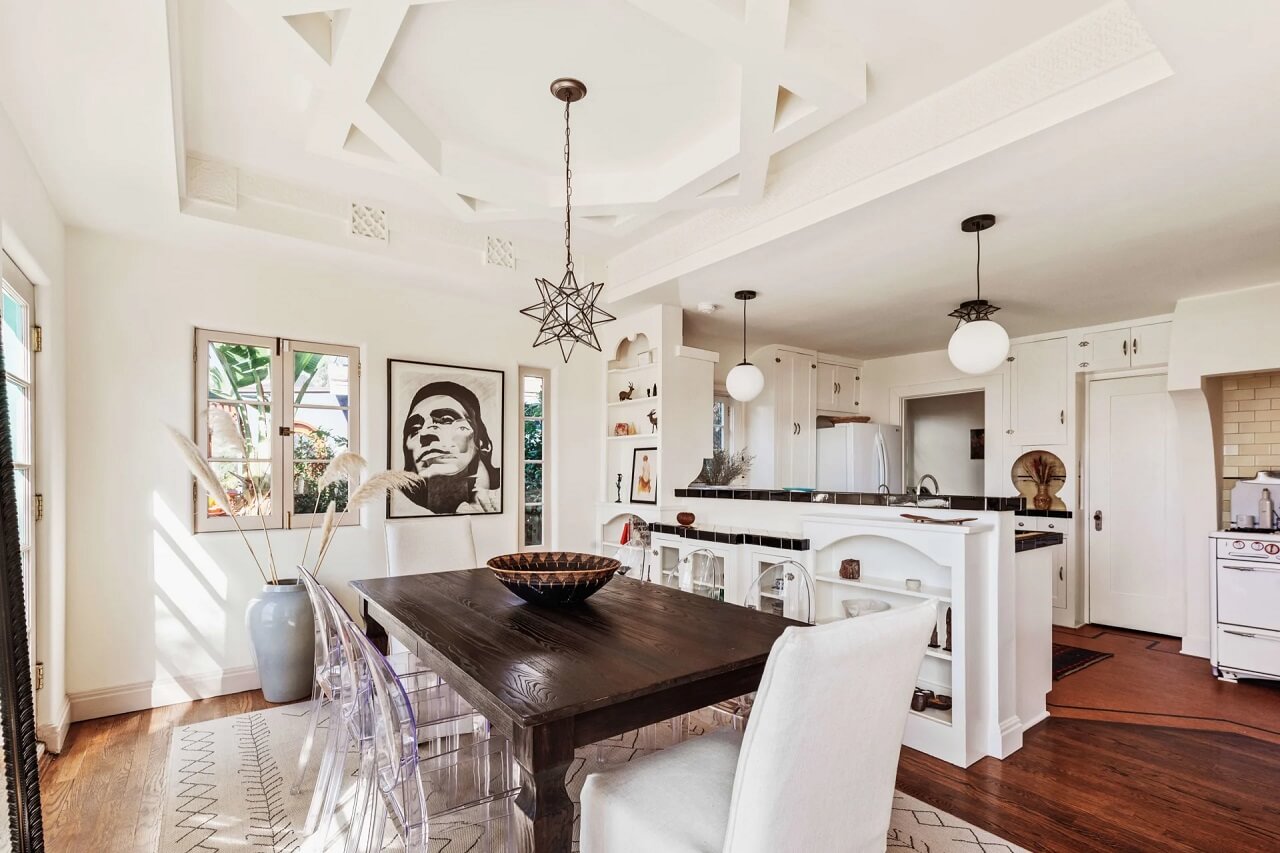 The dining area sits under a decorative tray ceiling.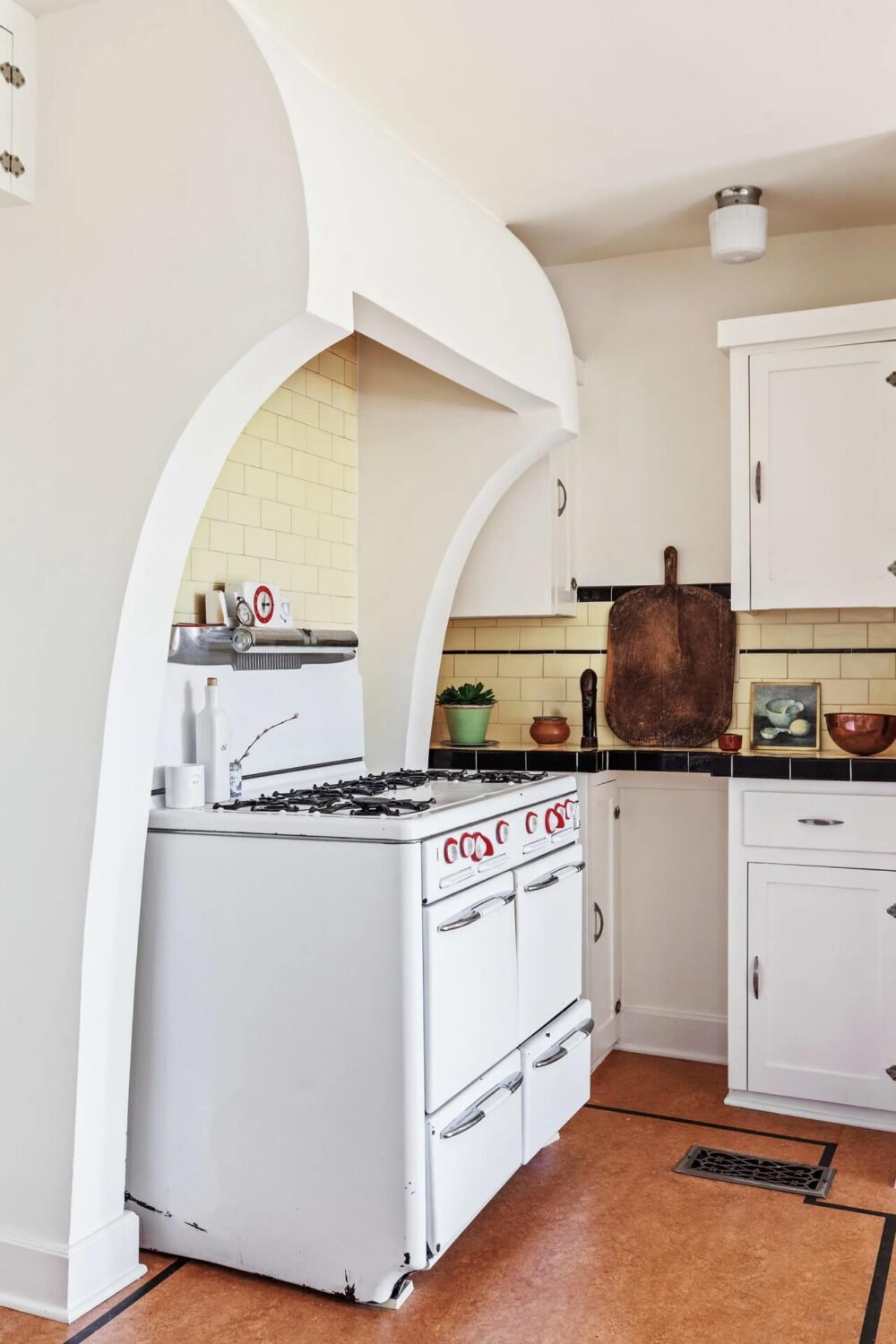 From the dining room you reach this outdoor terrace with a wonderful view. Perfect for dinner parties.
The master bedroom is also painted and decorated in white tones. But it has a wonderful large rug that adds a lot of warmth.
The master bedroom has a private balcony.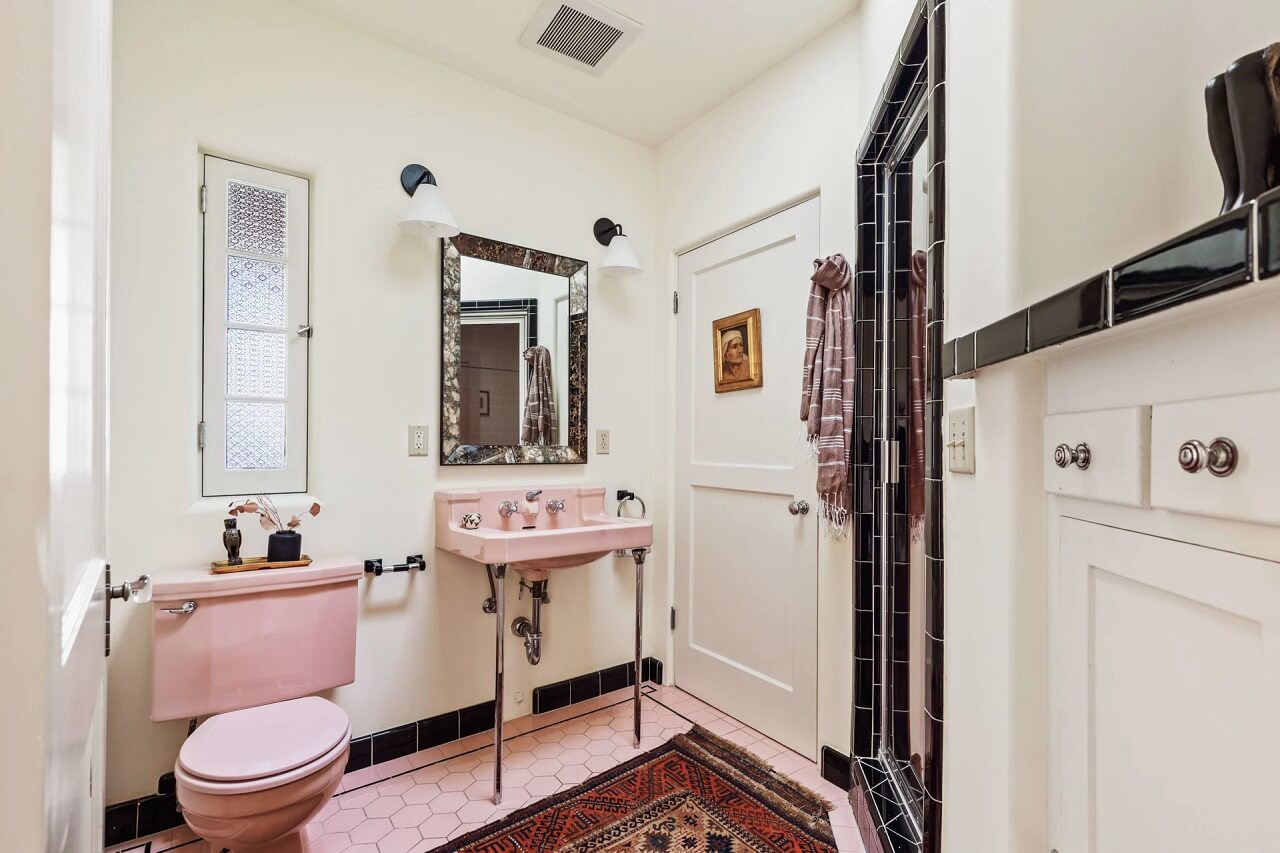 The home has wonderful retro style bathrooms. This bathroom has a pink sink and toilet. As well as pink tiles in the shower.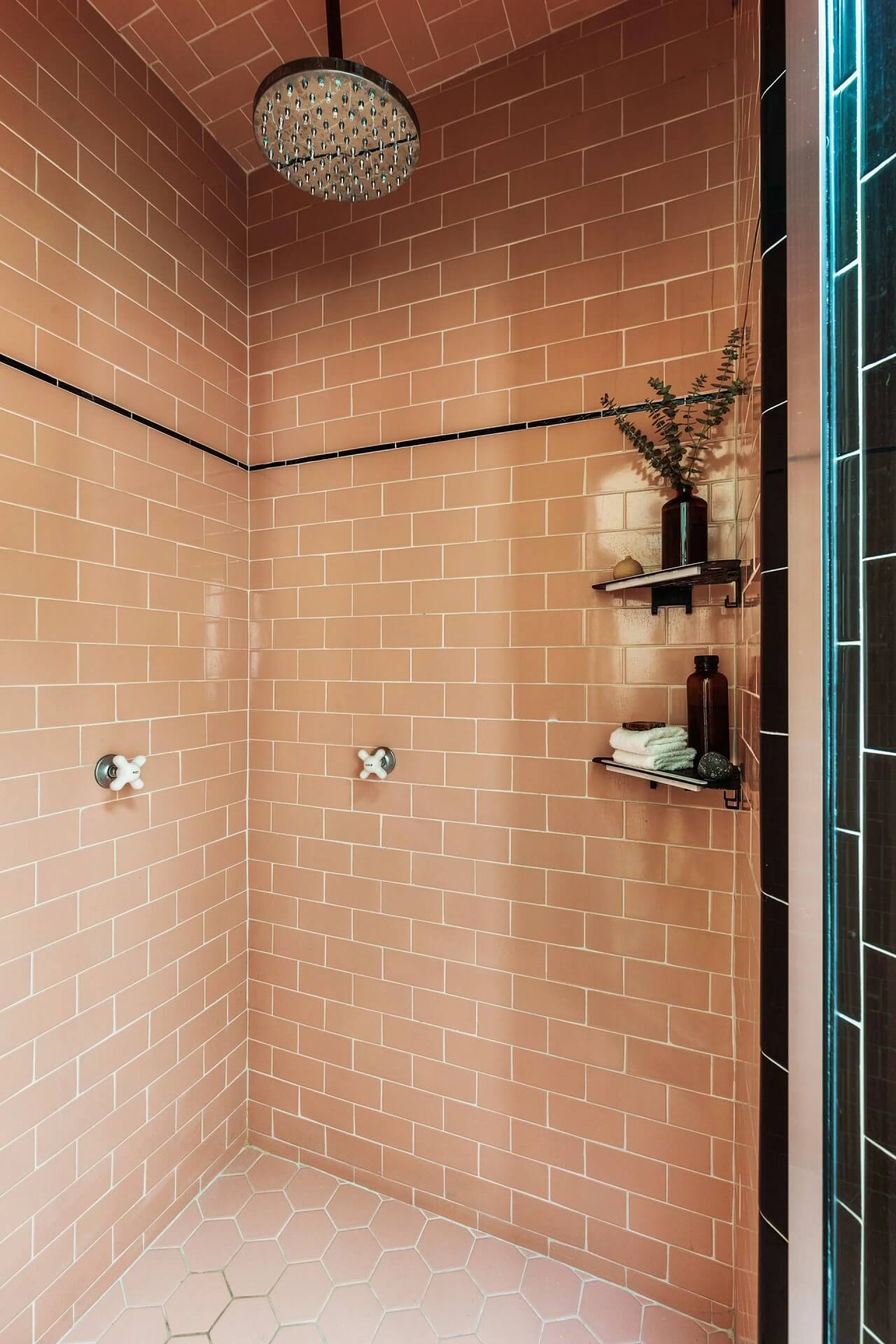 The villa has four bedrooms with their own bathroom and a media room.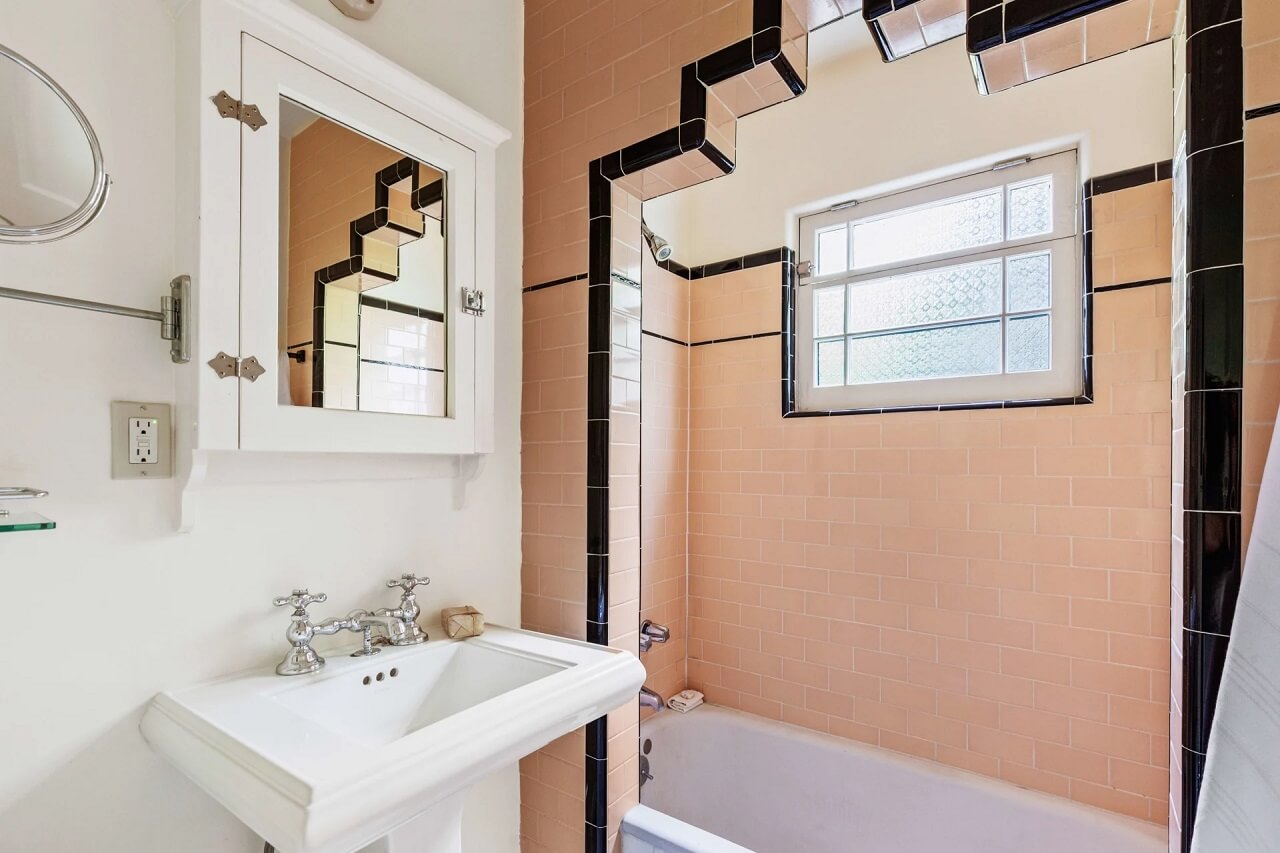 How amazing is this spiral staircase? The tilework is simply lovely. The stairs lead you to the thrid floor where you will find another sitting room.
On the third floor you will find this wonderful sitting room with exposed wooden beams and wraparound windows. French doors lead to an outdoor deck.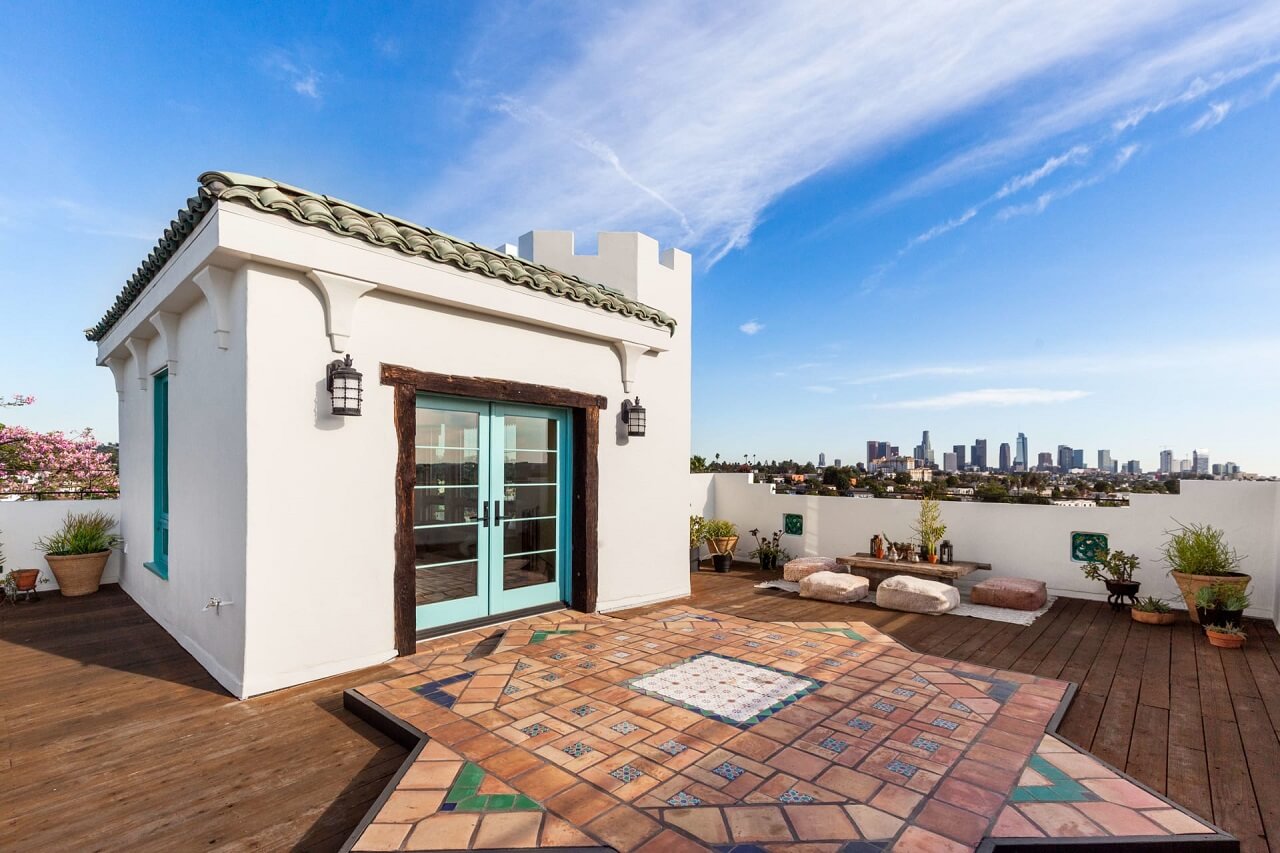 The rooftop offers beautiful views over Downtown Los Angeles as well as other parts of this American city.
The home is currently for sale at The Moreno Group