A Unique Black and White Home in a Former School Building
In a small town in The Netherlands stands a wonderful artistic family home. The townhouse is located on a canal giving slight Amsterdam vibes. However this home isn't located in the bustling capital city but in a small town surrounded by nature.
The house is located in a former school building and it still features grand rooms with high ceilings that are so typical for a historic school building. The grand interior spaces are decorated in a black and white color scheme with loads of wood, cozy nooks, and stylish furnishings.
The home is certainly unique, the three story home has two kitchens and two living rooms. So besides being a unique family home it can also be a fabulous work/living home. Let's tour this black and white beauty.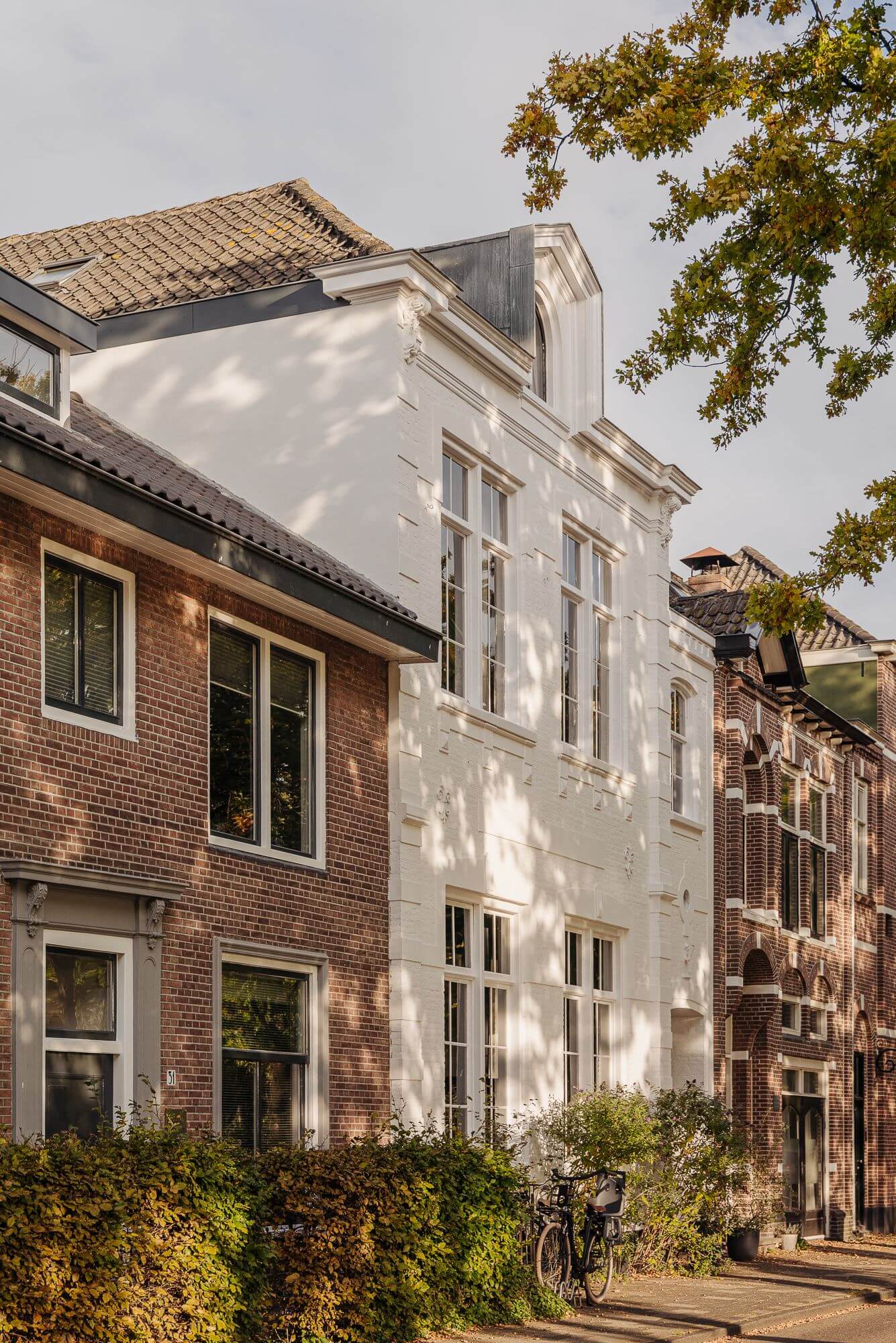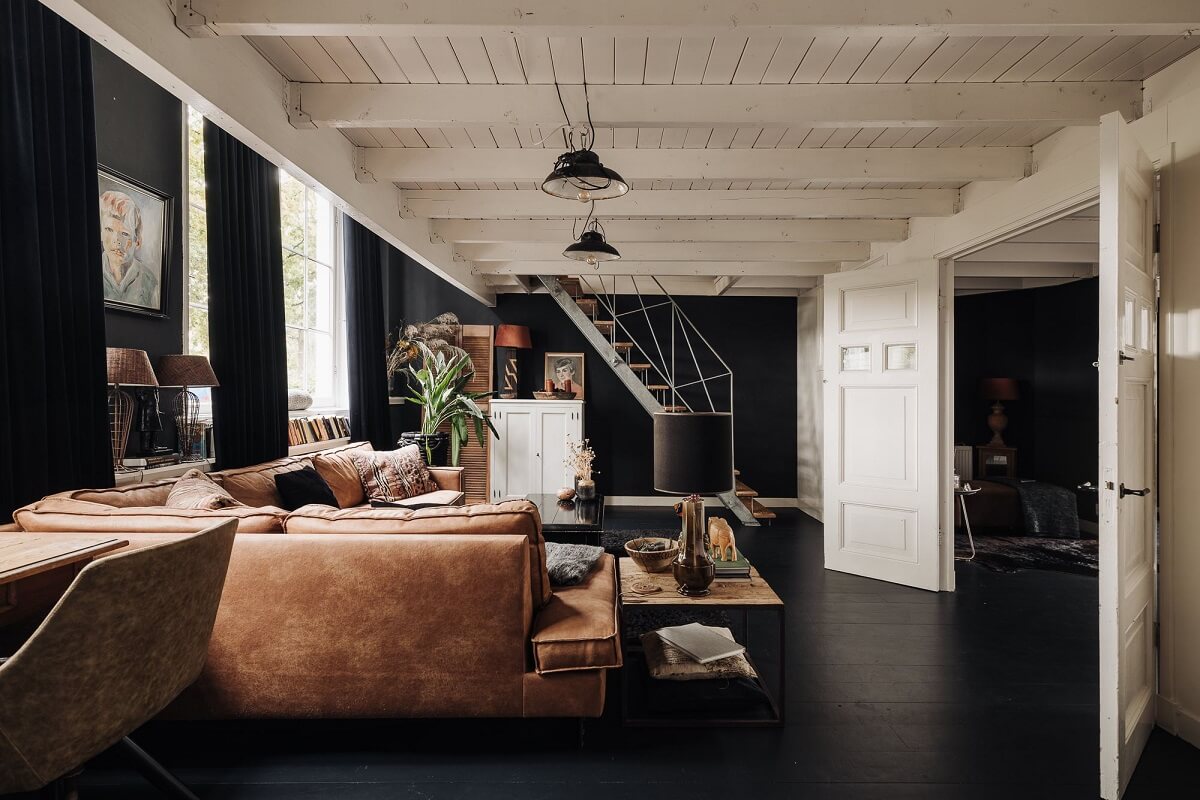 We start the tour on the ground floor where the main color is black. Black walls and a black floor create a cozy vibe in these rooms.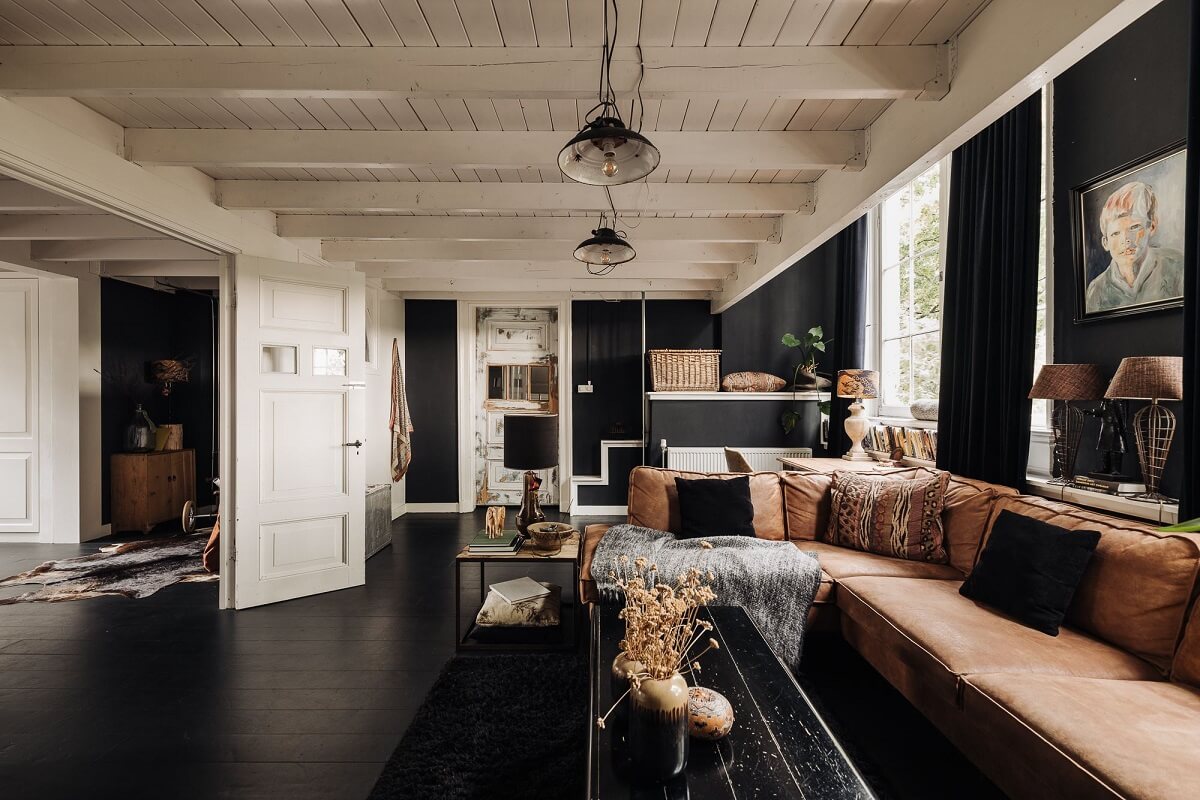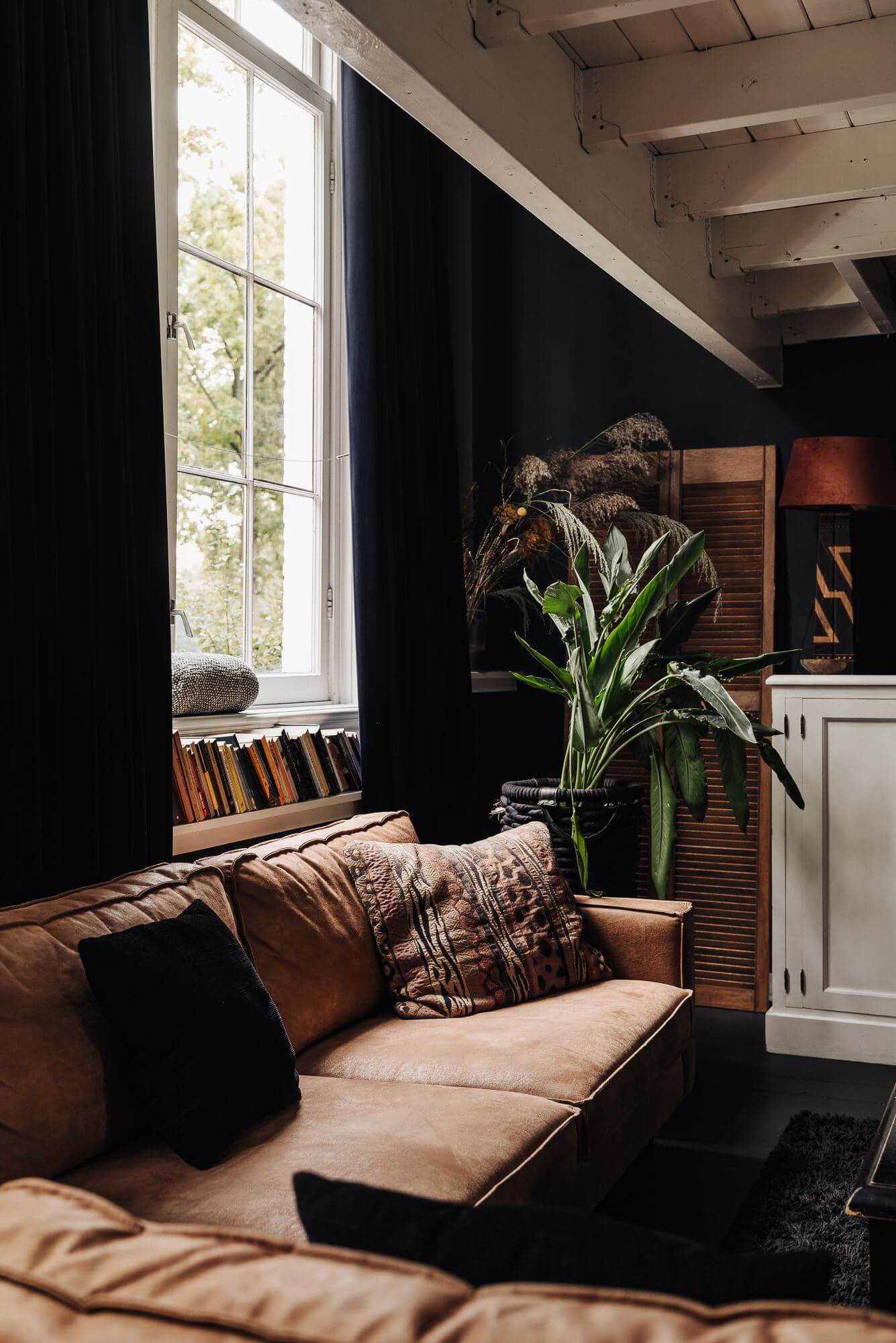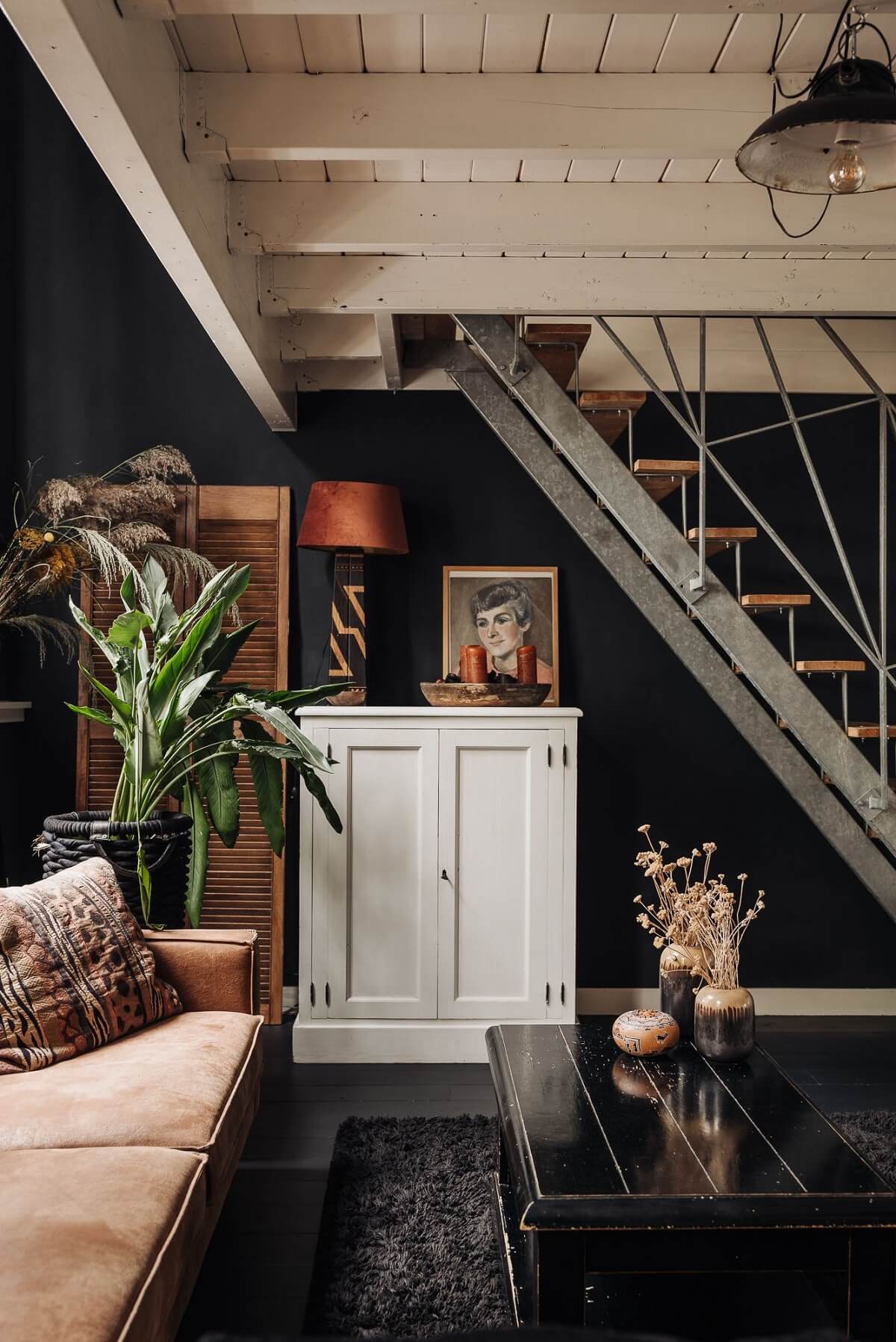 The stairs in the living room leads to a loft space that houses two bedrooms, which we will see later.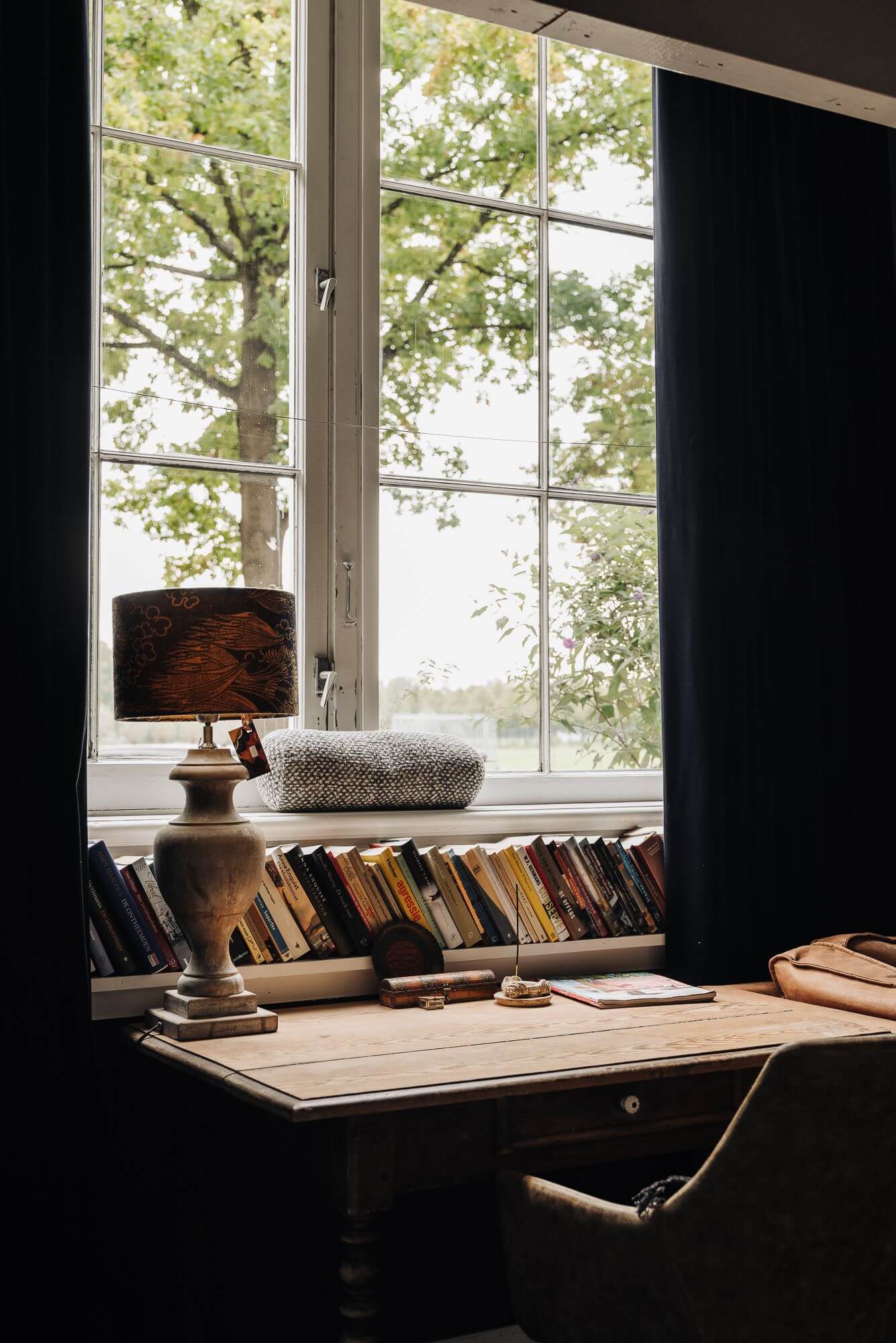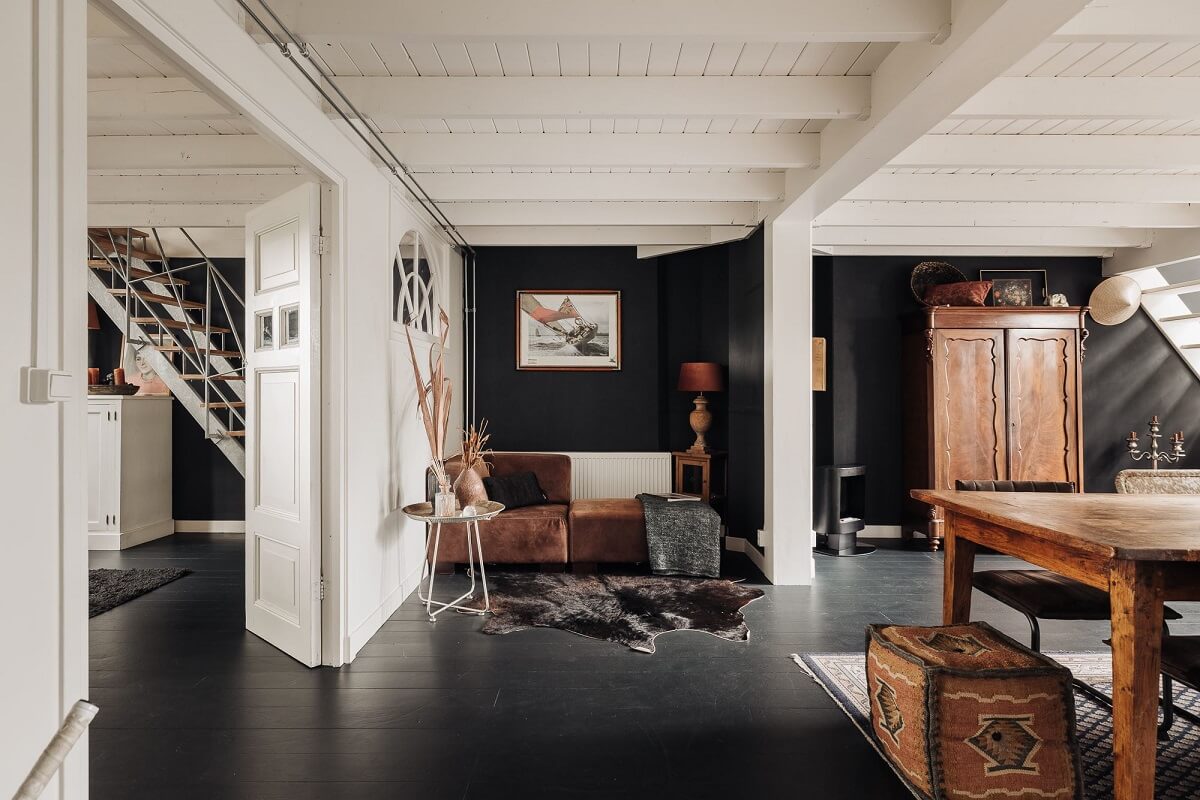 The spaces in this home are large but there are plenty of cozy nooks which they turned into sitting areas.
From the ground floor living room you enter the big kitchen with dining area.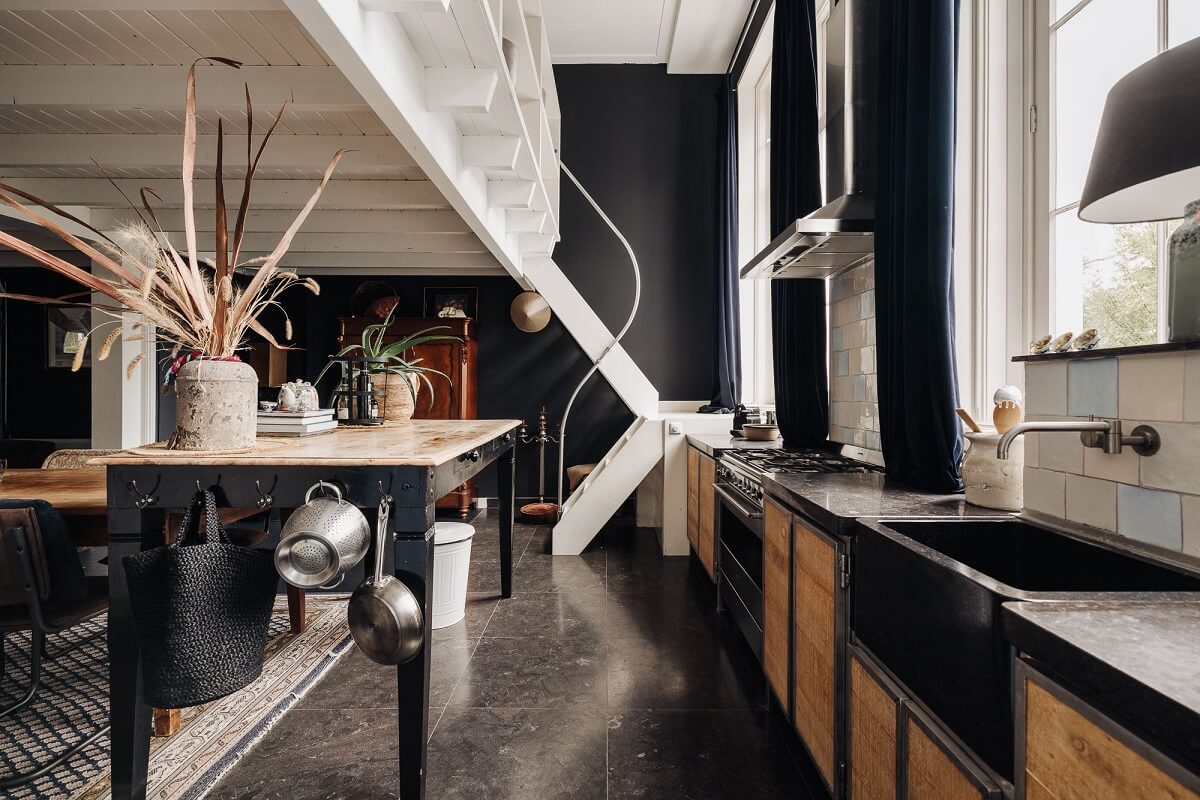 Above the kitchen is also a loft area with another bedroom. The large windows flood the rooms with light.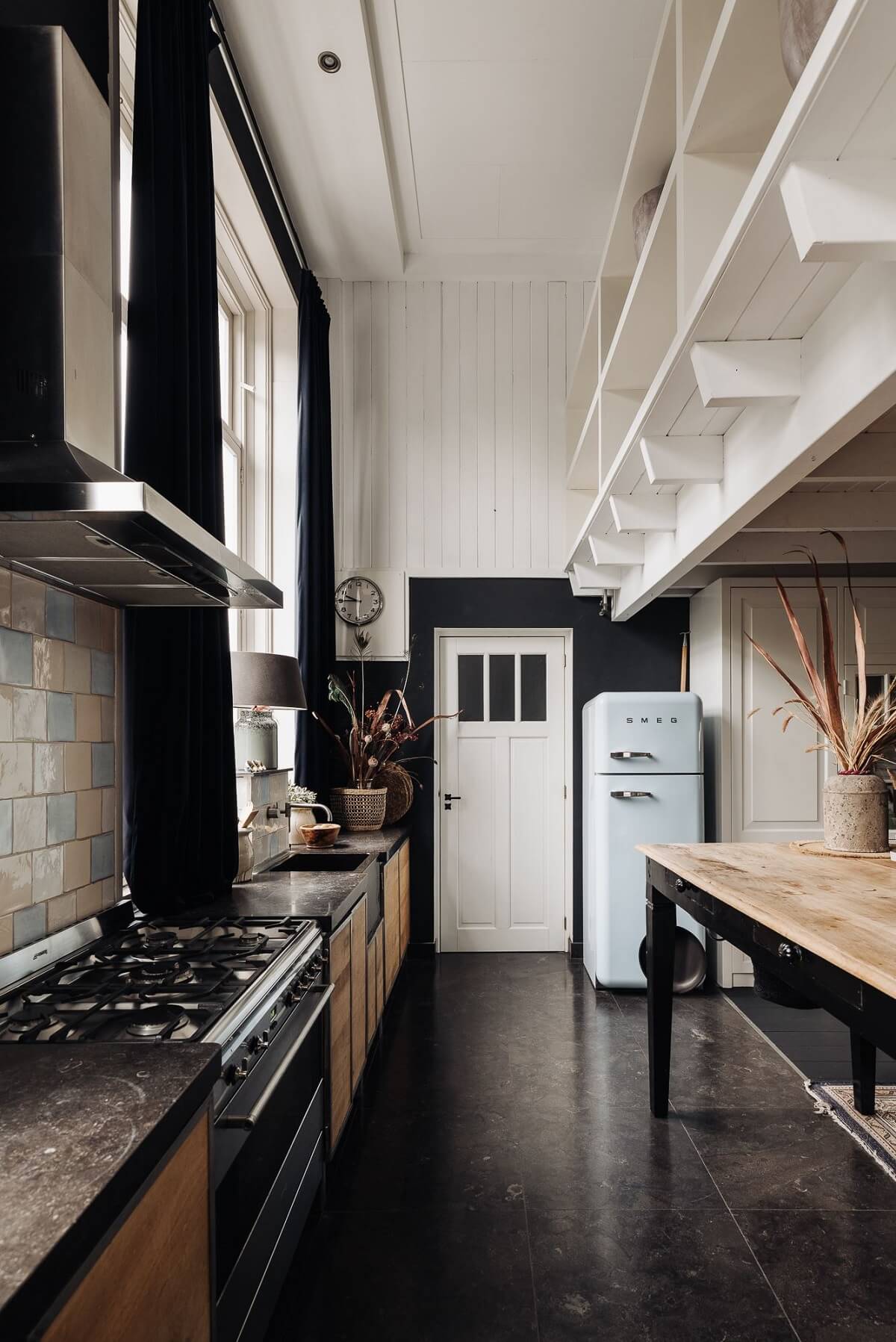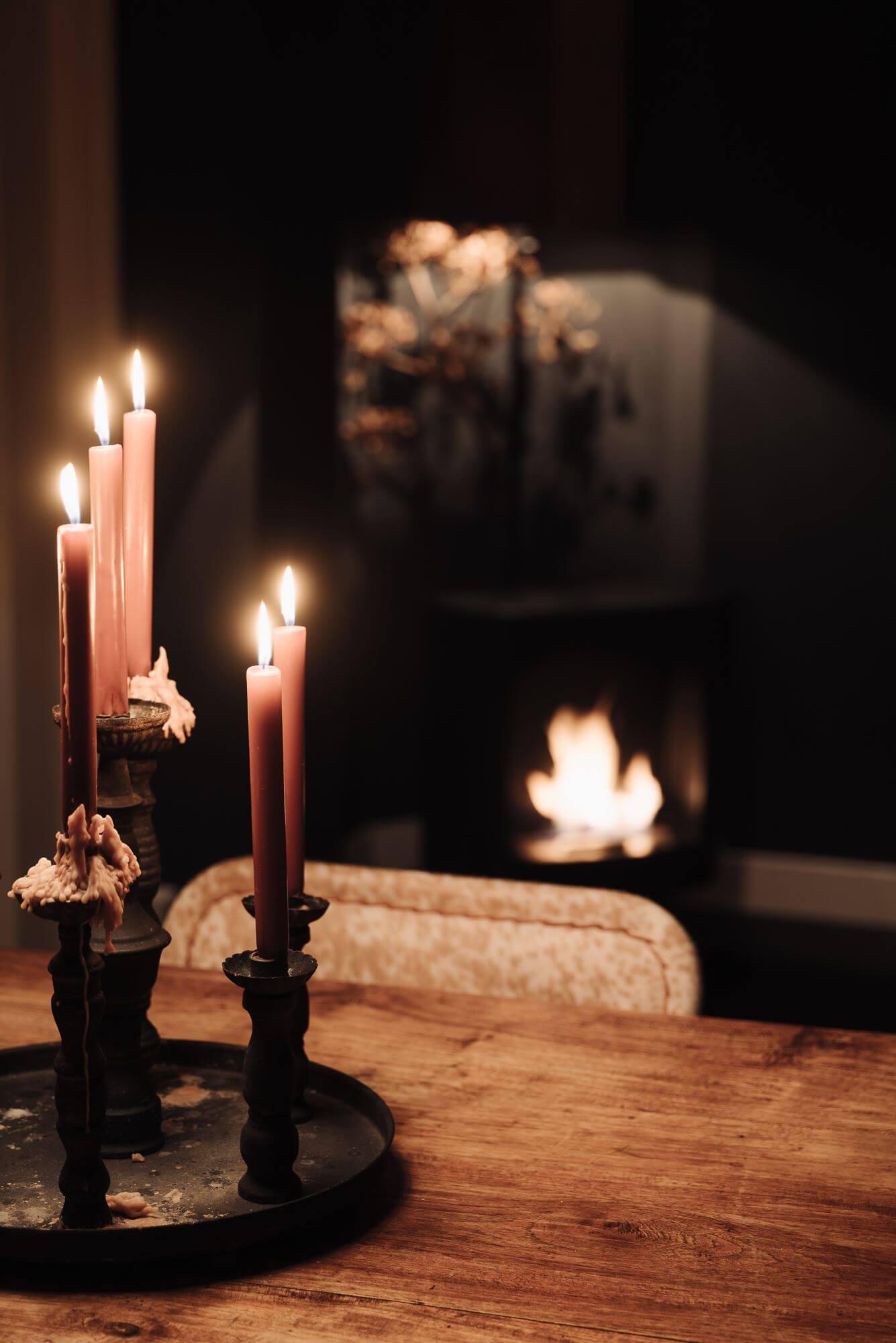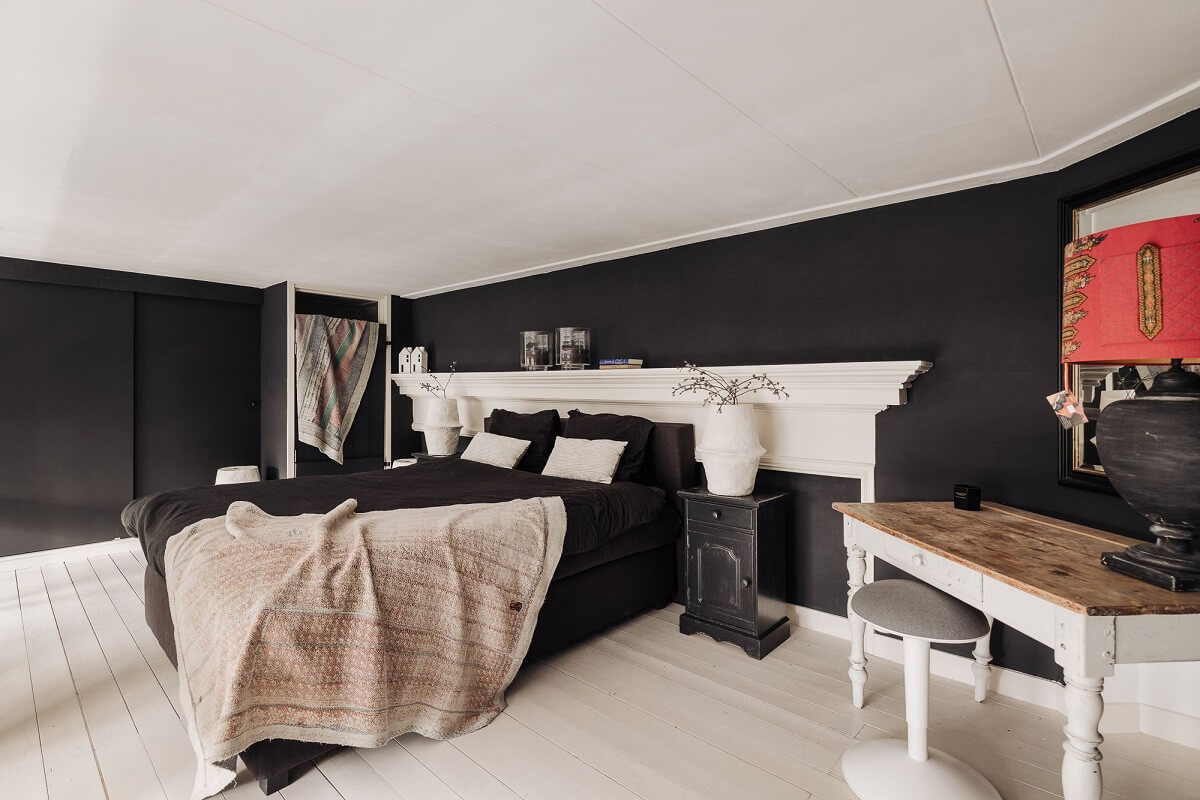 The space above the living room is one big space that has been divided into two bedrooms.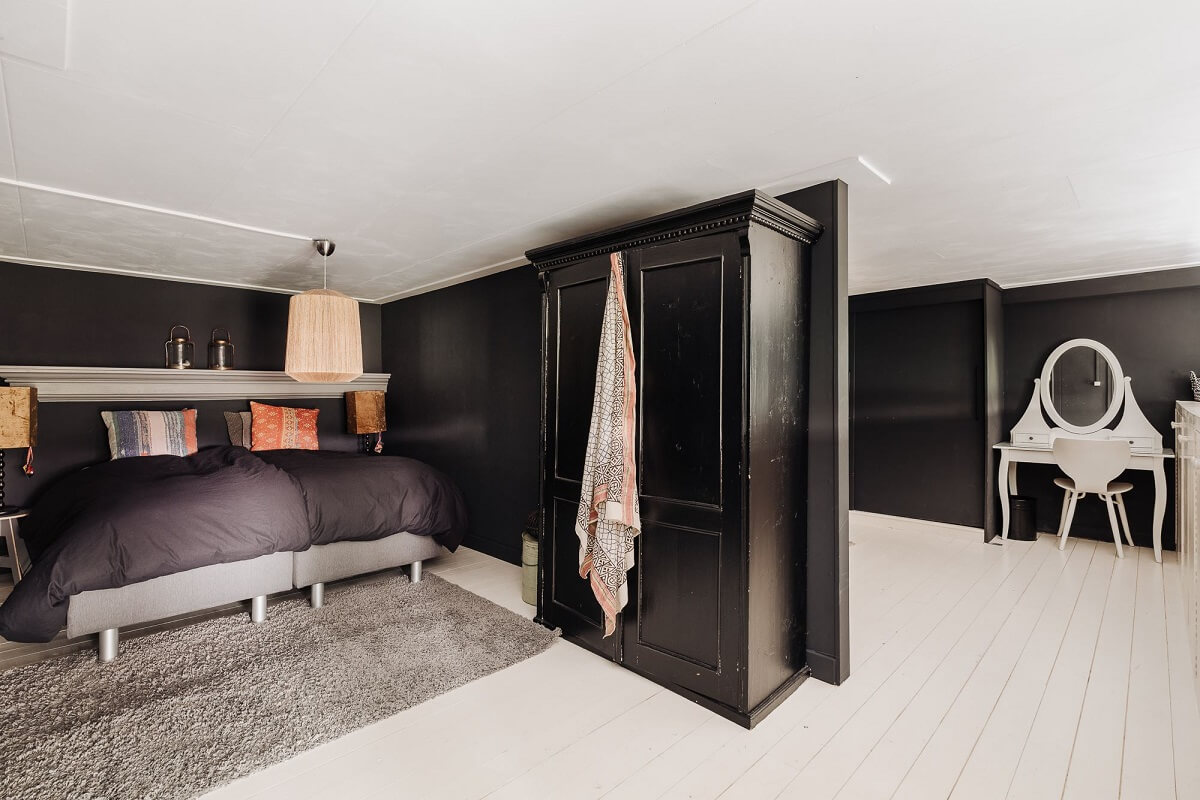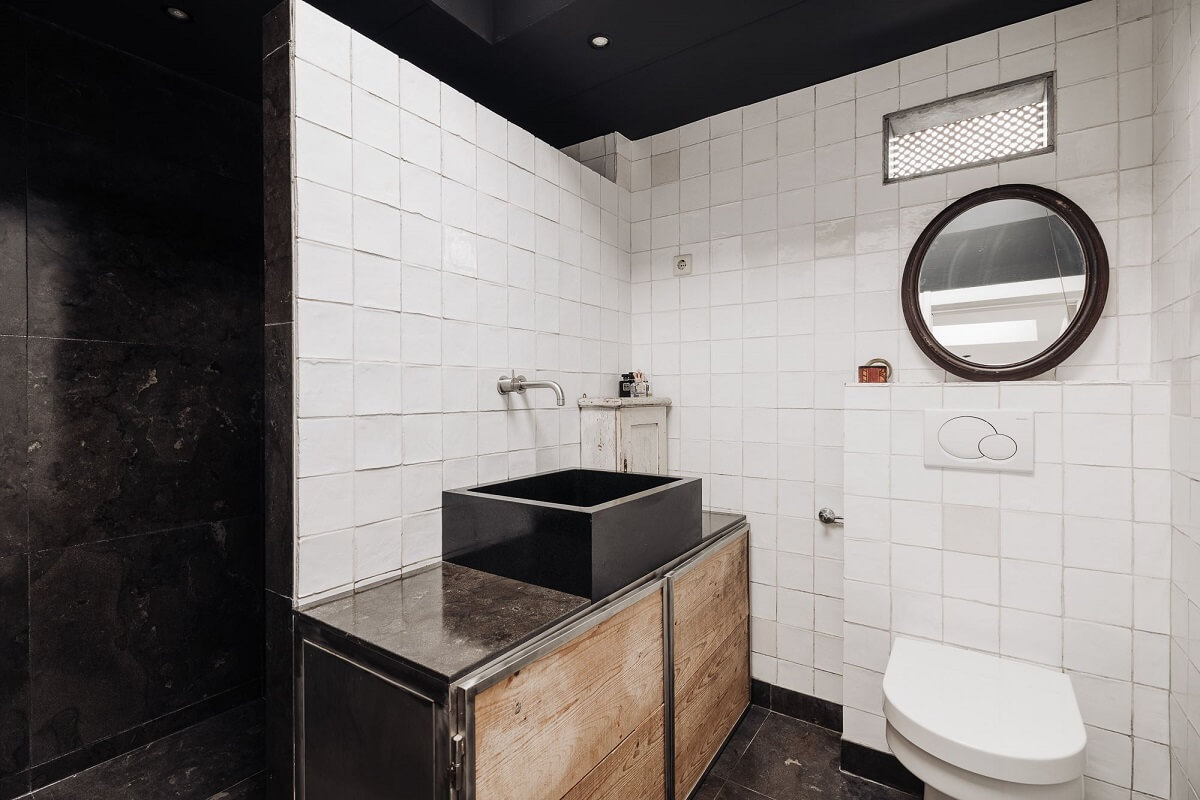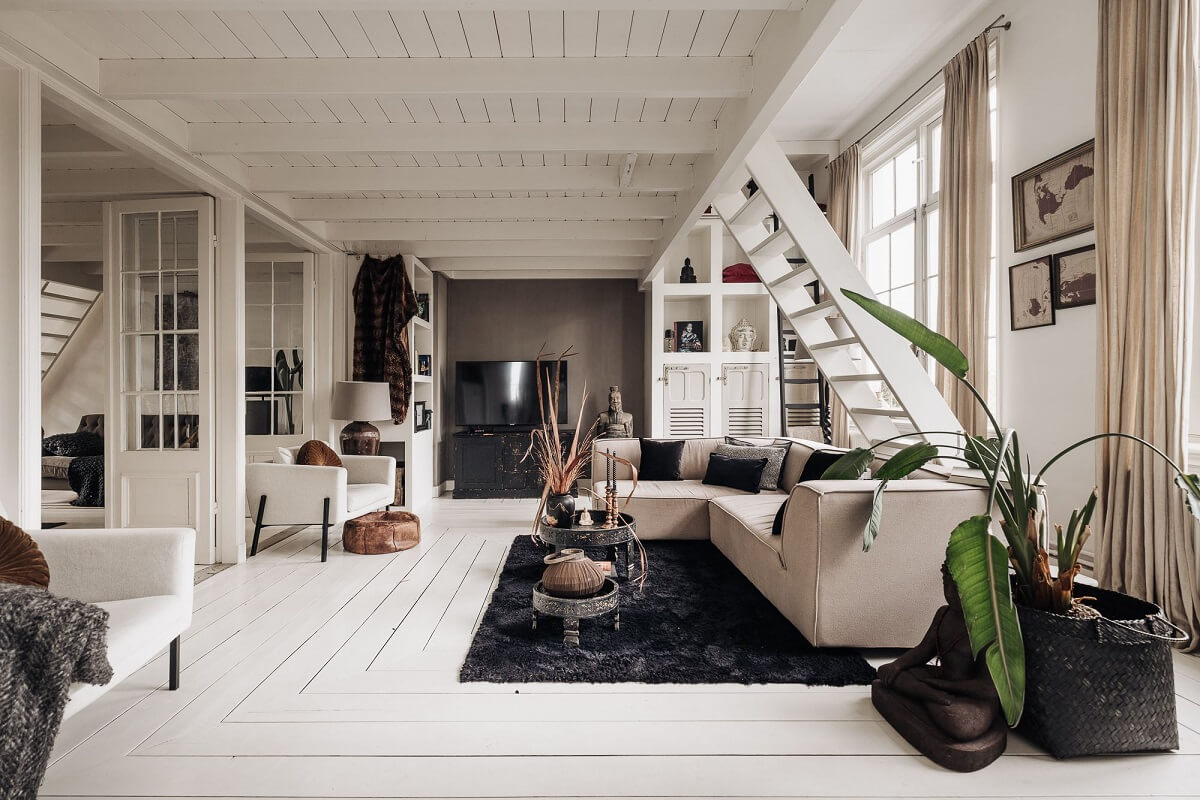 From black we enter the white rooms on the second floor. Just as on the ground floor you will find a living room, dining room, and kitchen on this floor. The stairs lead to the loft space with two more bedrooms.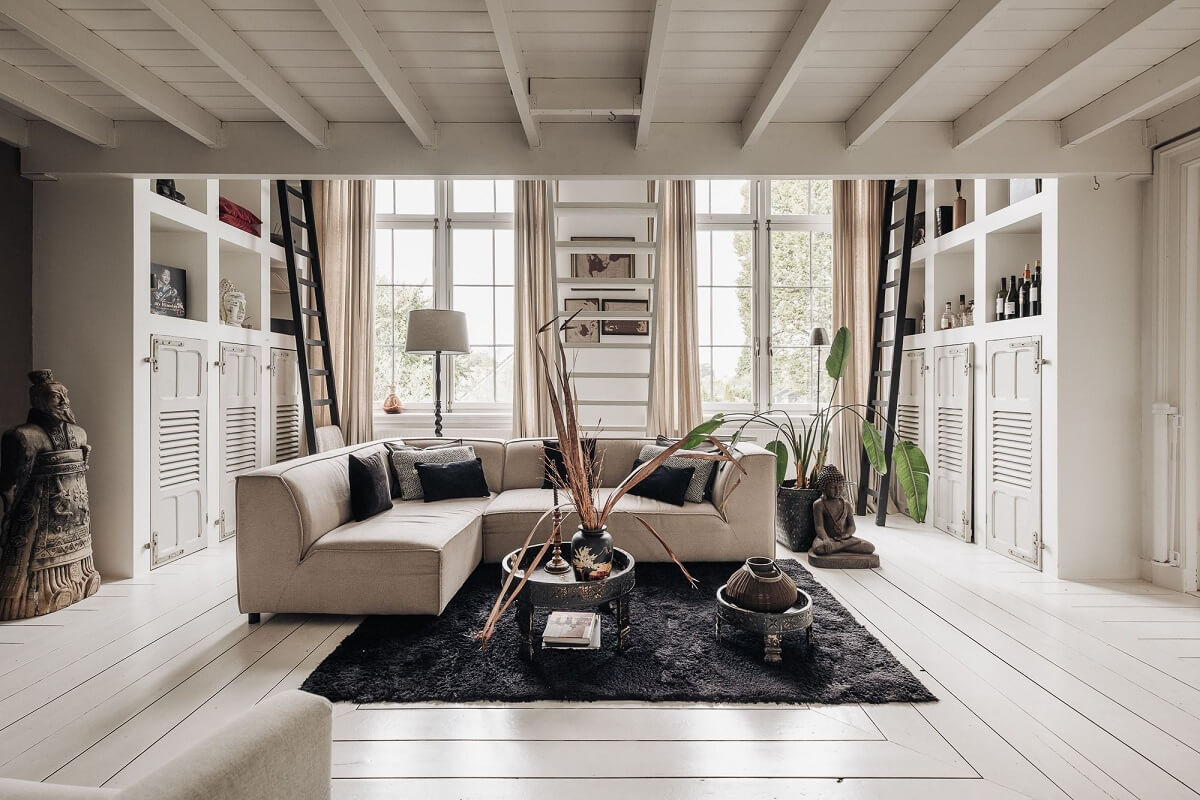 This floor has a large dining room with a huge table for dinner parties with up to 16 people.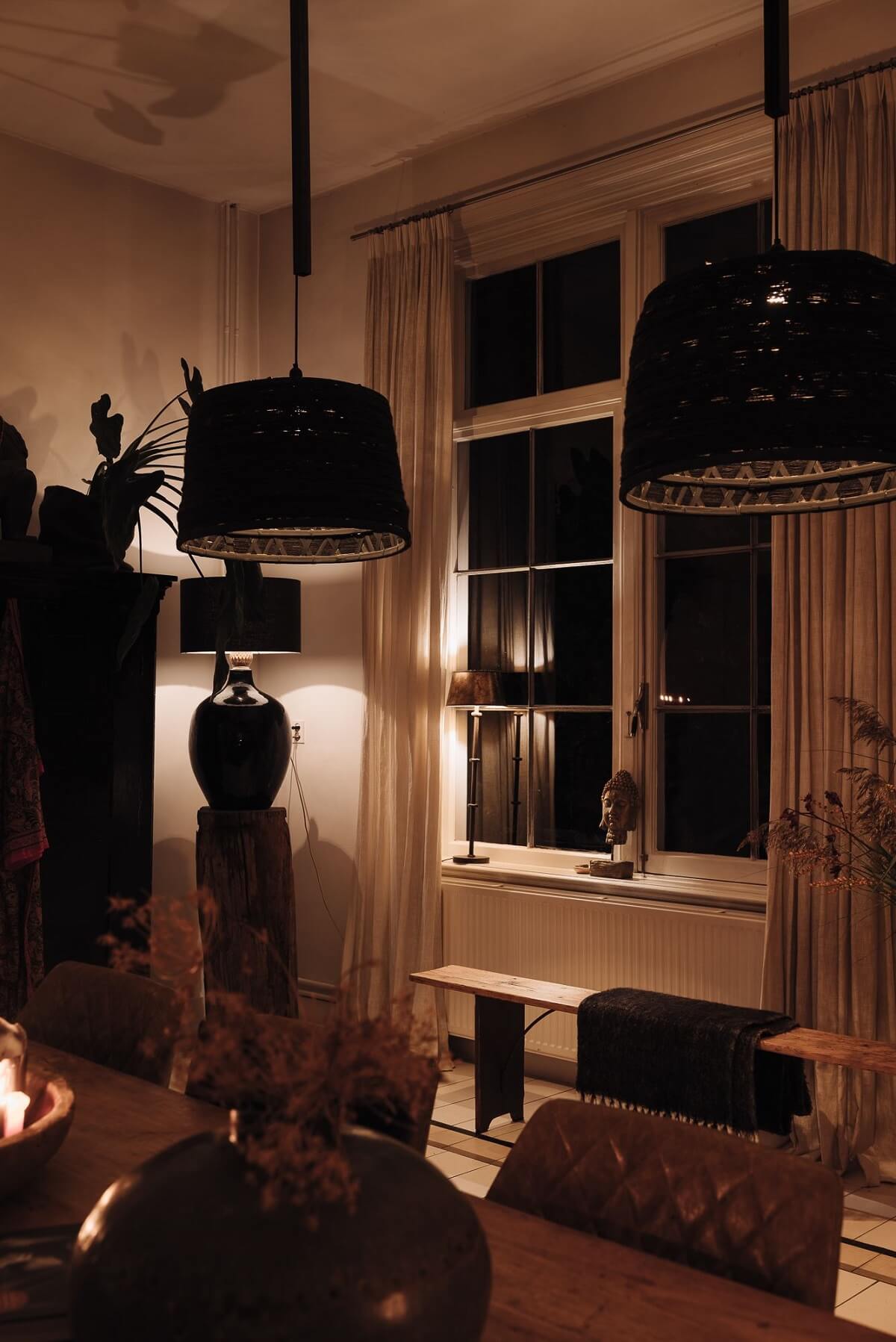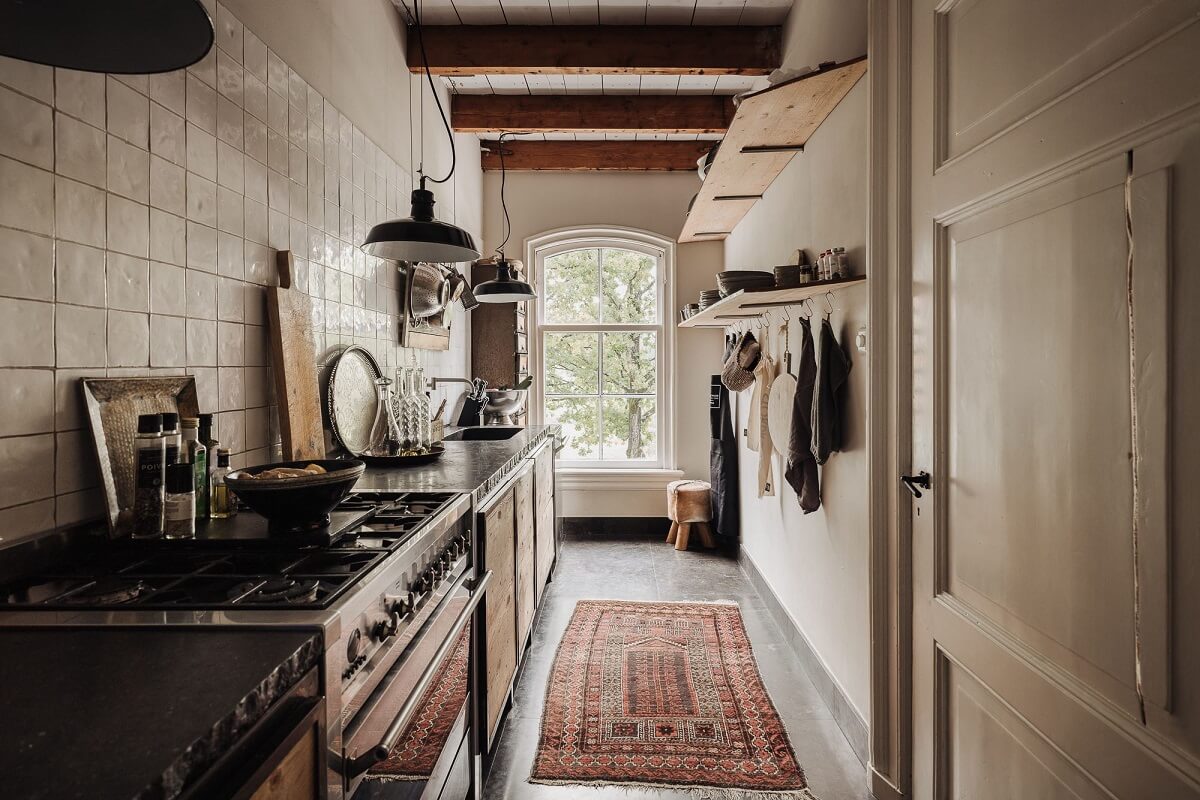 The second kitchen is located next to the dining room. It has a country style vibe with exposed brick walls and shelves.
On the attic floor are two bedrooms, including the white master bedroom.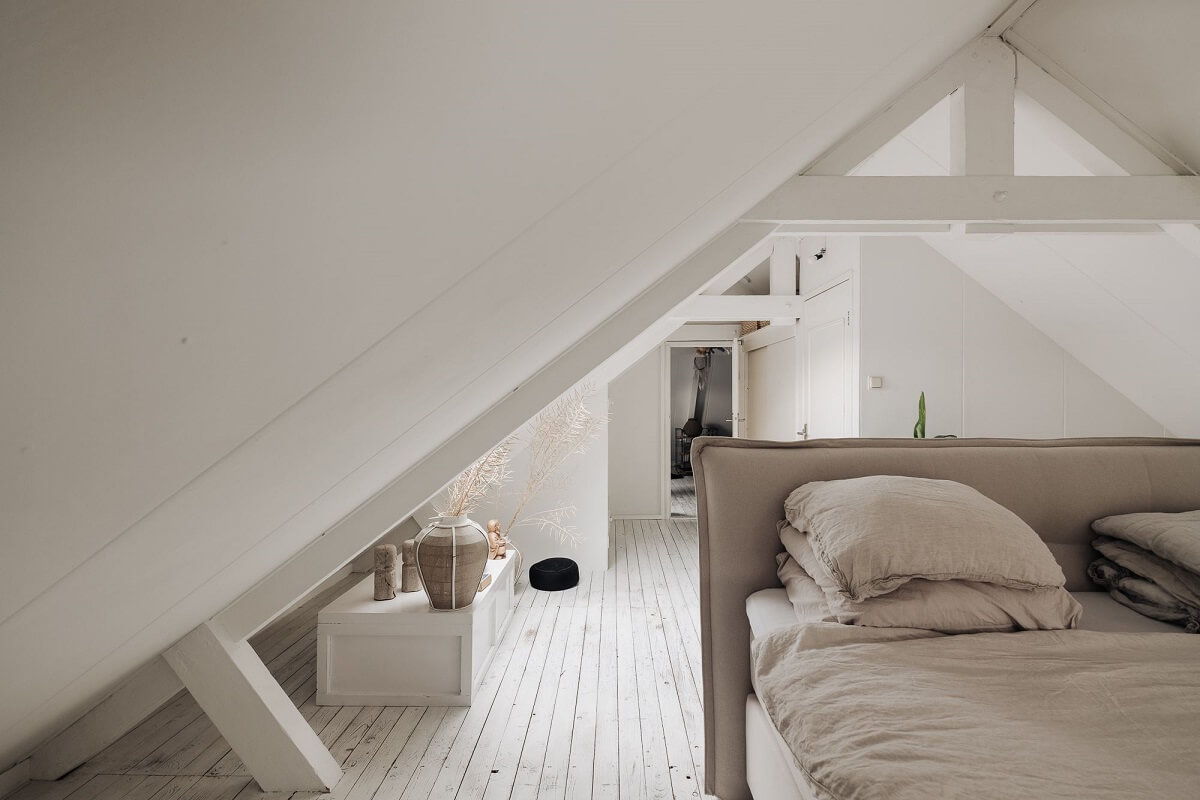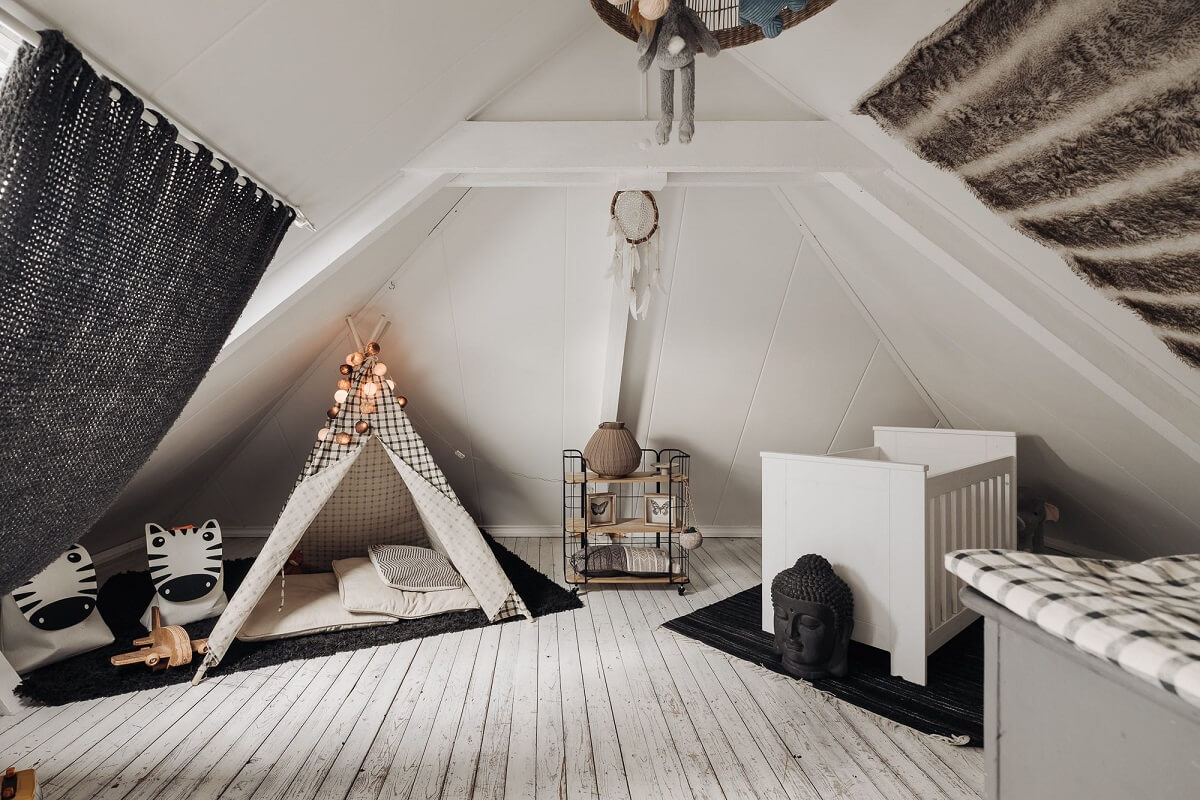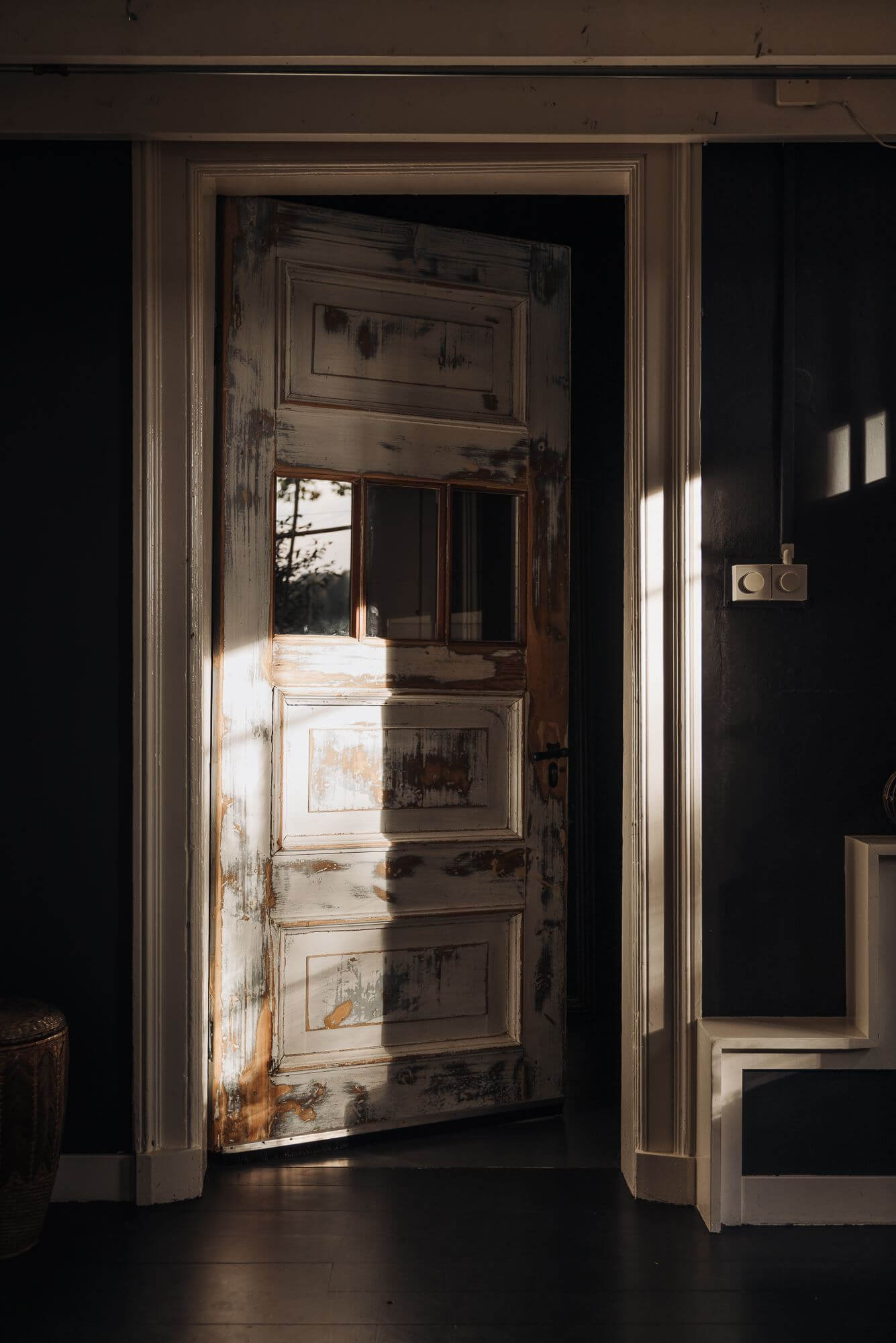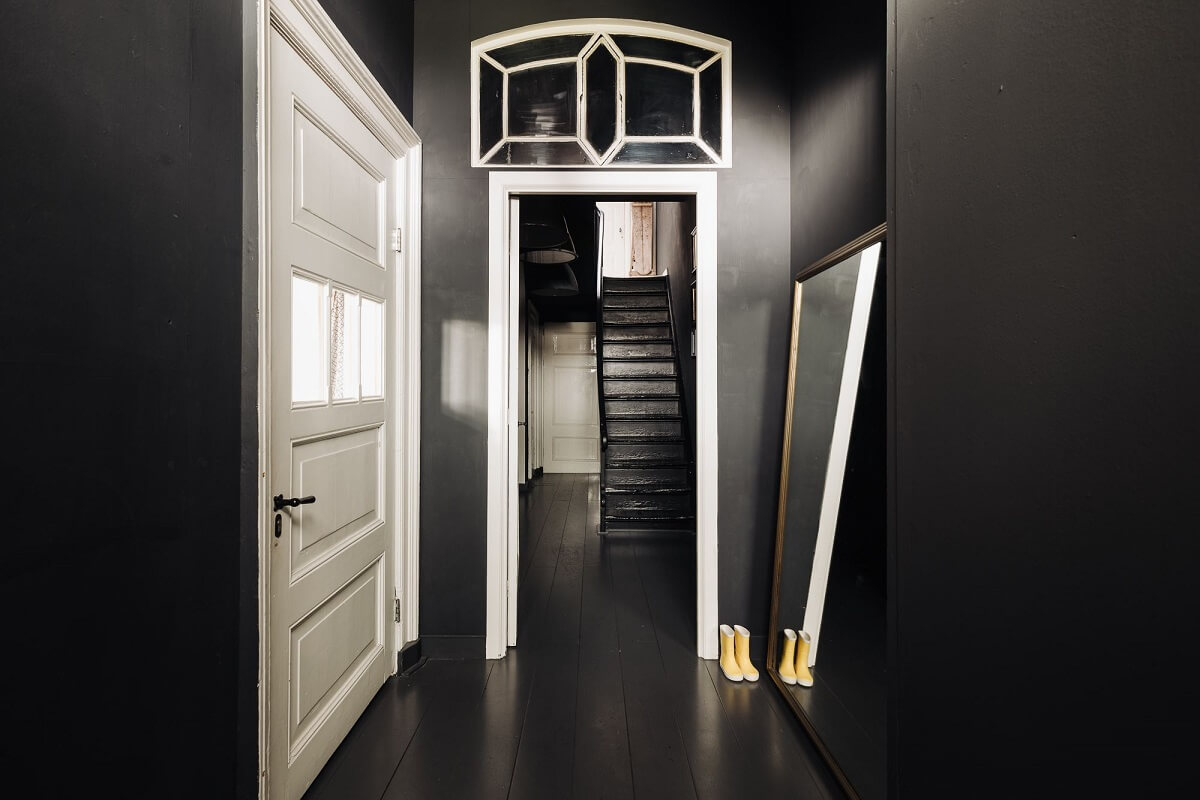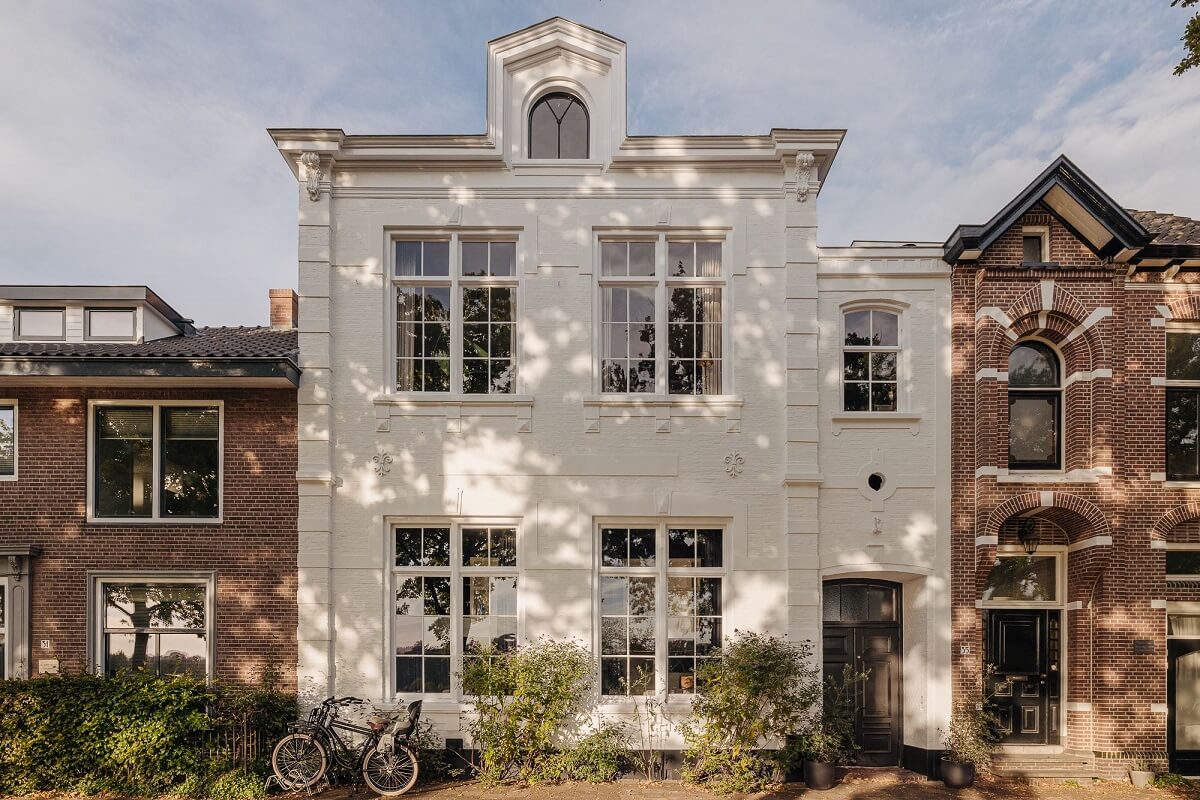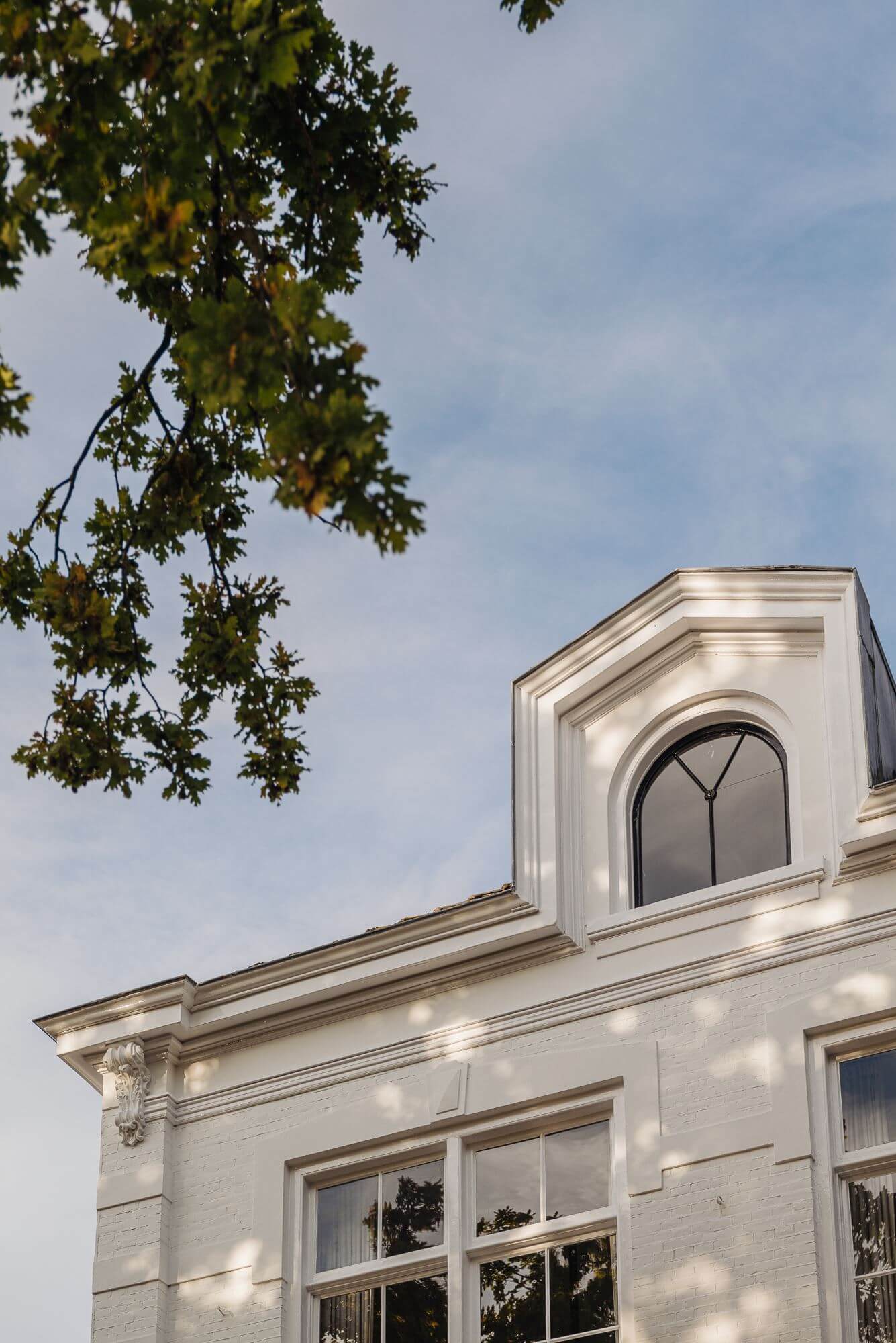 Behind the house is a canal and from the kitchen you can reach a terrace hanging above the water.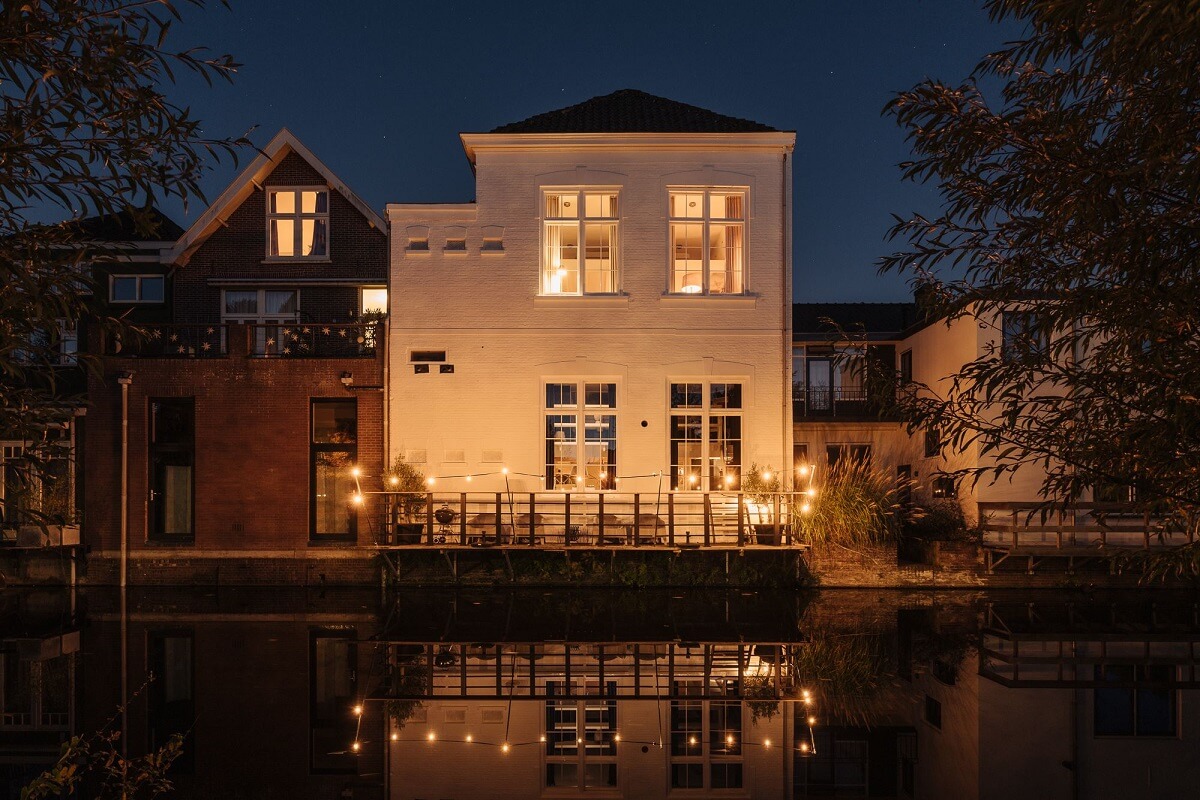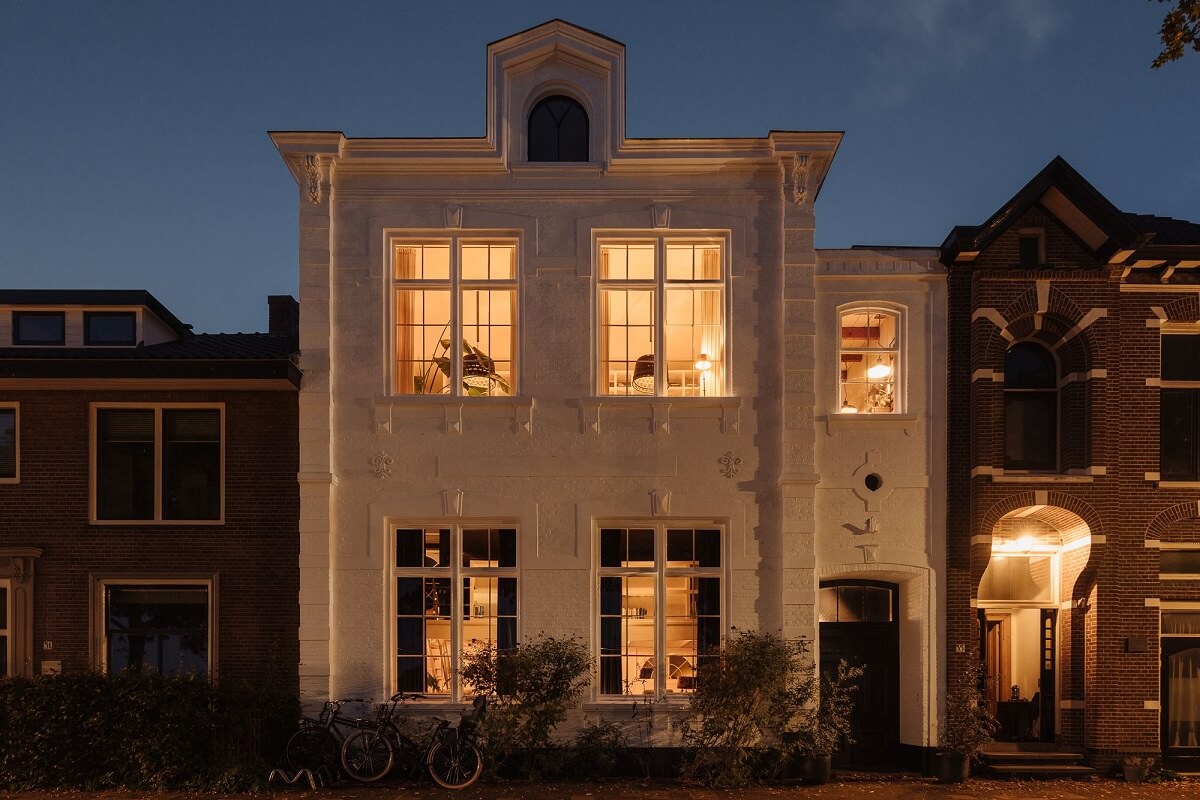 This wonderful school conversion is for sale at Voorma en Walch Makelaars