Benjamin Moore Color of the Year 2023: Raspberry Blush
Benjamin Moore has chosen Raspberry Blush as their Color of the Year 2023. Raspberry Blush paint is a vibrant orange-red shade that instantly brings joy to your home.
Even though Raspberry Pink is a bold pinkish hue, you can incorporate this shade in your home in many ways. Of course, you can add this coral pink shade with a statement wall or home decor. But why not go a bit bolder? After all, Raspberry Blush is already a bold shade and you might as well go all out.
You can create an entire Raspberry Blush room by painting all the walls in this vibrant shade. Why not paint your dining room in this joyful shade? Or go bold in a small space by painting the powder room, hallway, or utility room.
Benjamin Moore has also created a Color Trends Palette 2023 with eight confident hues that offer inspiration and creativity while encouraging a push beyond the traditional to experience truly exceptional color.
Raspberry Blush is one of the Colors for 2023. Head over to the Color Trends post to see all the color trends for 2023.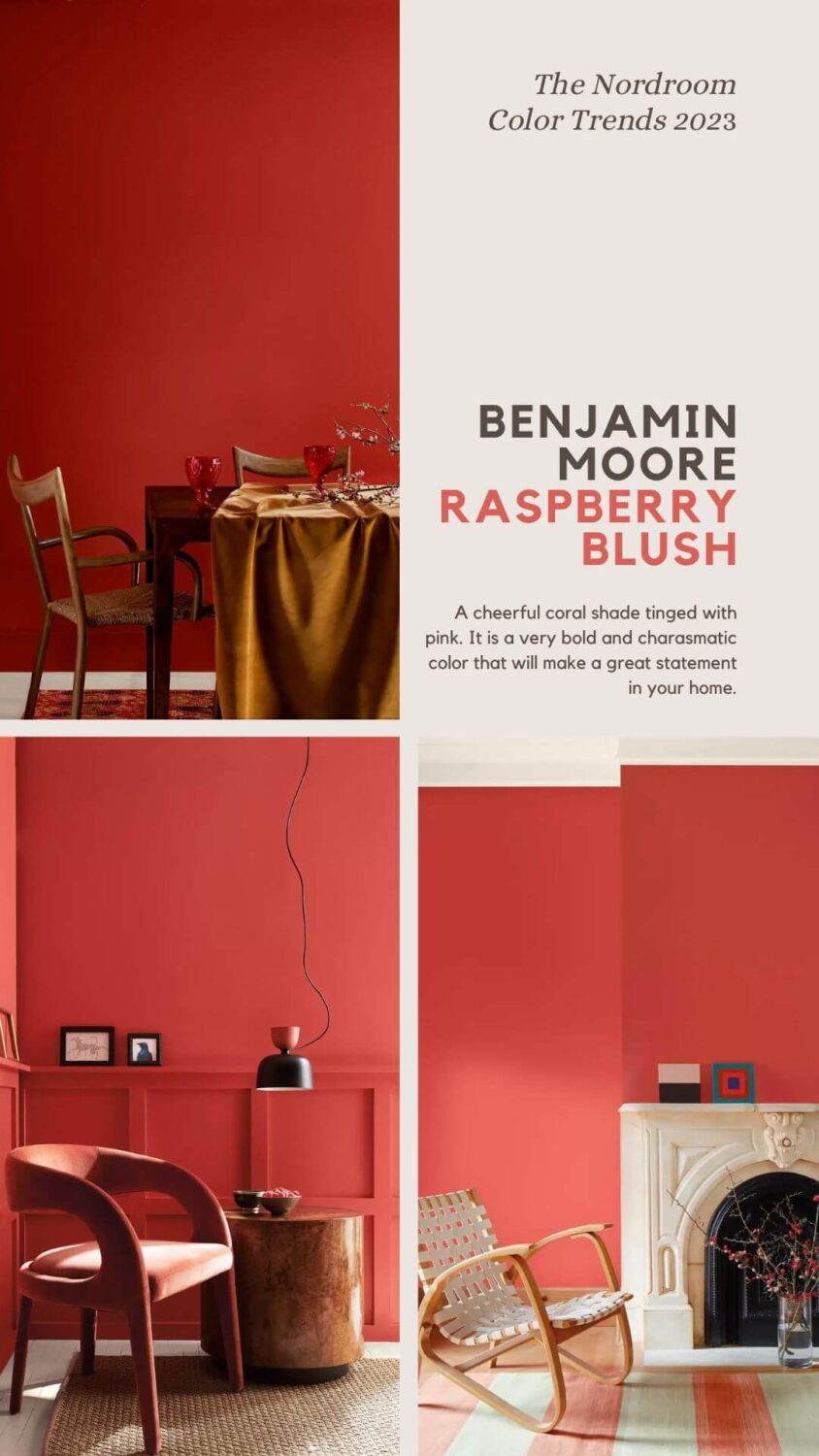 Benjamin Moore Color of the Year 2023: Raspberry Blush
A vivacious shade of coral tinged with pink, Raspberry Blush enlivens the senses with an electric optimism. Let's see how to decorate your home with coral pink like Benjamin Moore's Raspberry Blush.
A vibrant dining room with Raspberry Blush walls and a gold tablecloth.
Raspberry Blush Walls
I instantly connect a coral shade like Raspberry Blush with modern spaces. But this living room with rustic touches shows that is also works with a more traditional interior style. The color works as a vibrant point in an otherwise neutral room.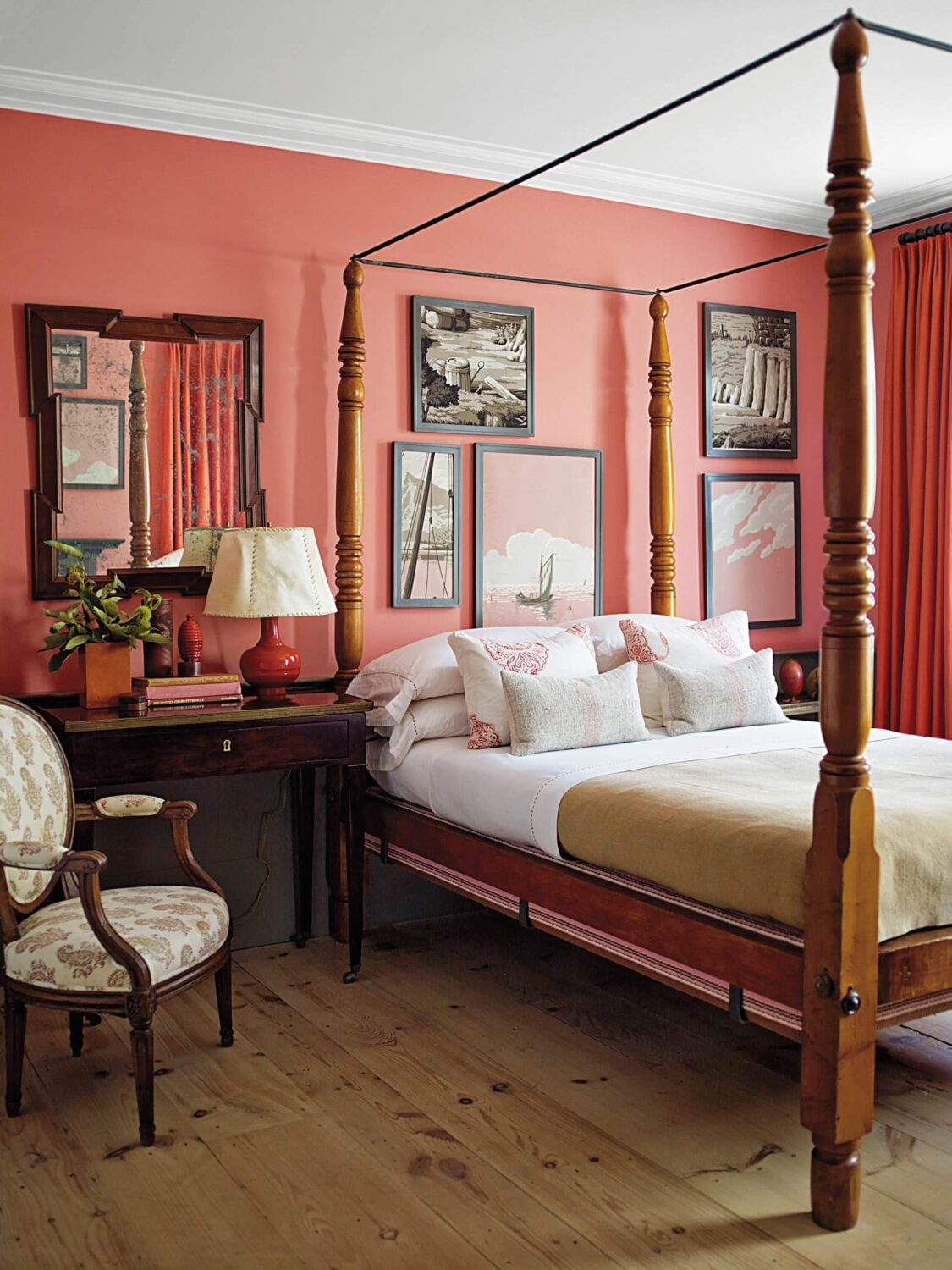 Raspberry Blush can be used with any interior style. In this bedroom with antique furniture that opted for a coral pink wall for a warm and vibrant color accent.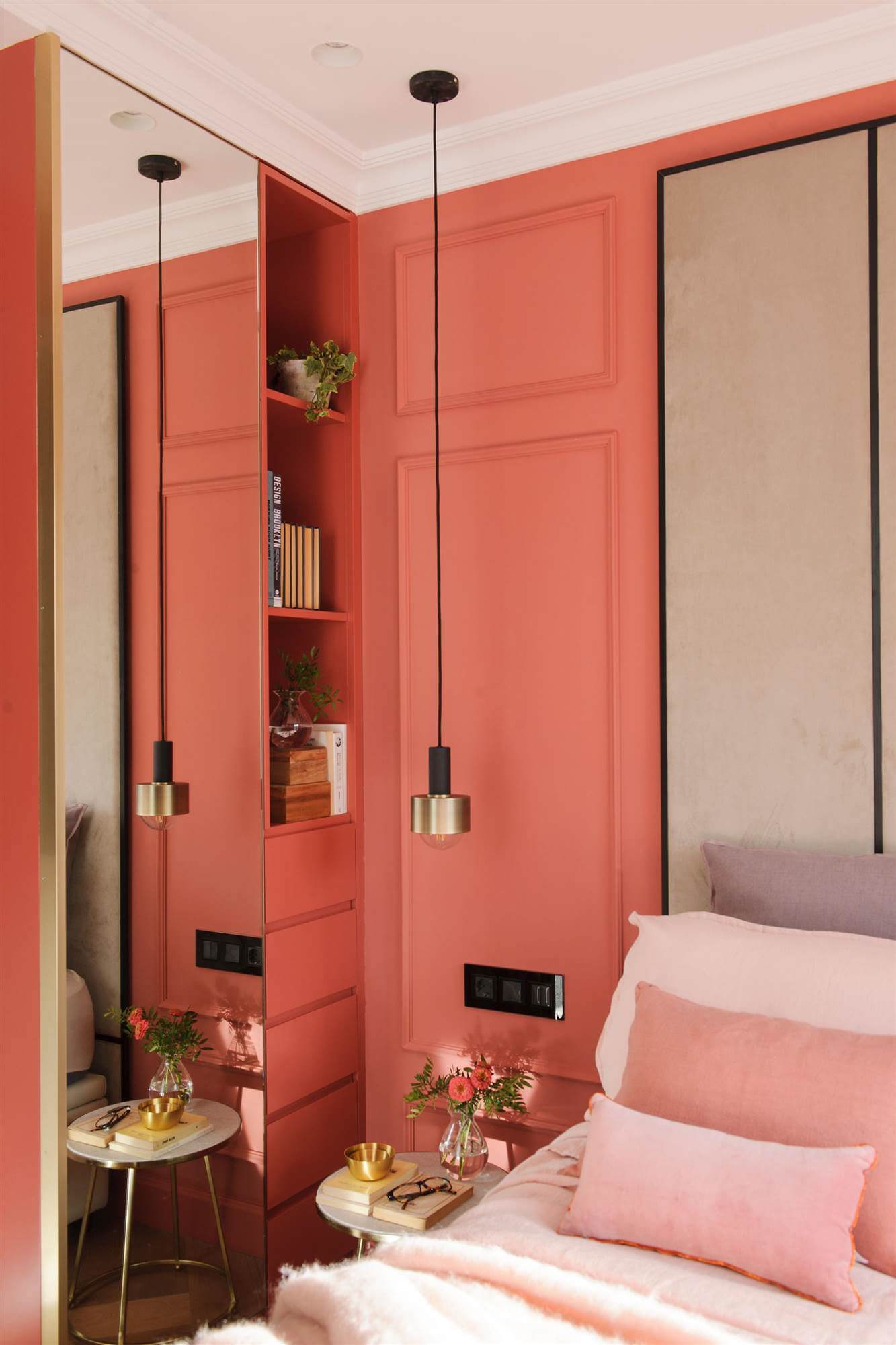 Don't be afraid to use a bold shade in a small room. And don't be afraid to use it in a room that's usually painted in calmer shades. This coral bedroom shows that you can go all out with color in a small bedroom.
A wonderful example of a vibrant coral shade in a room you may not expect. This mudroom designed by Fiona Duke Interiors combines color paneled walls with green tiles.
Raspberry Blush Furniture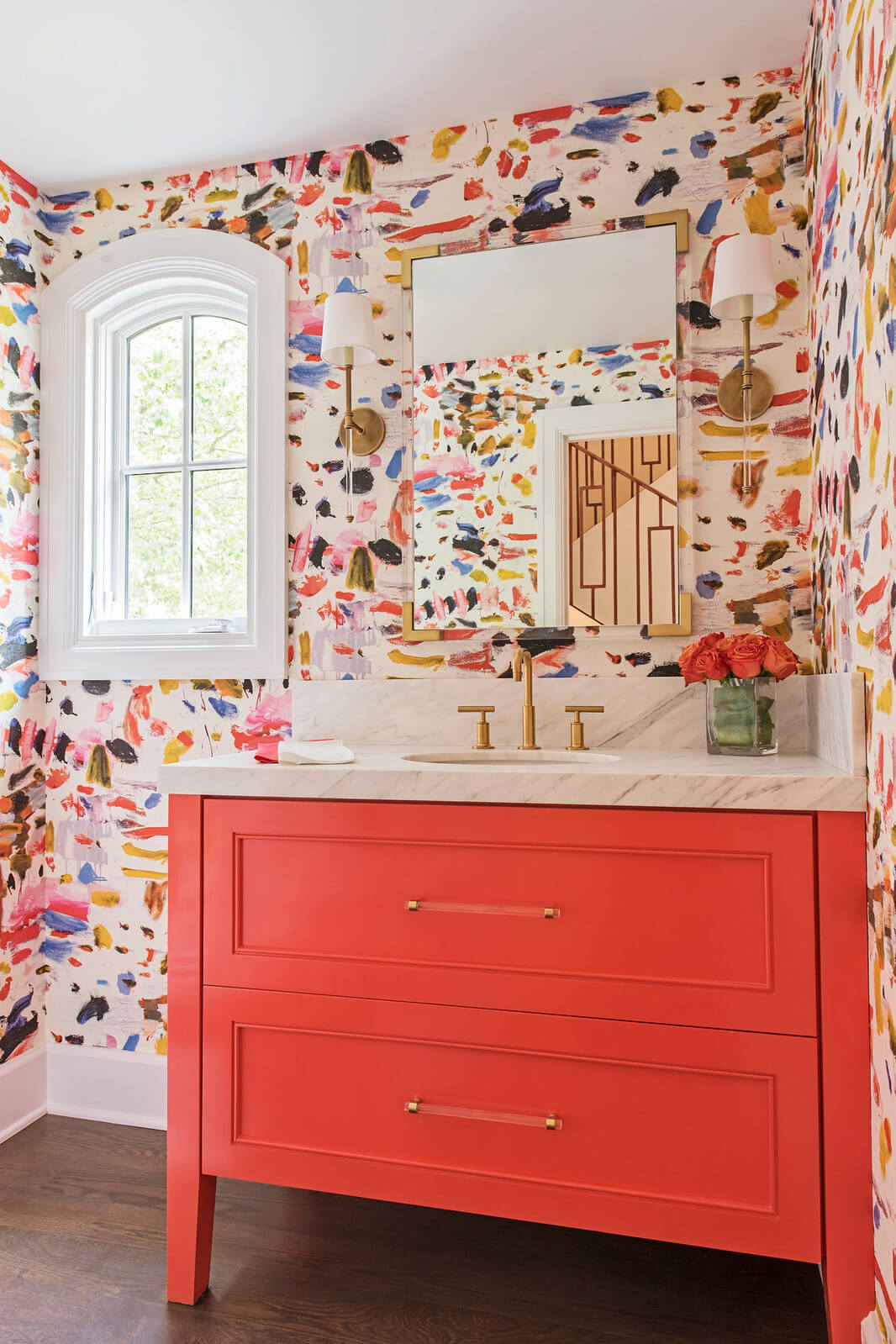 Bold, bold, bolder. What a wonderful bathroom is this? The bathroom is decorated with a busy colorful wallpaper and a coral pink vanity.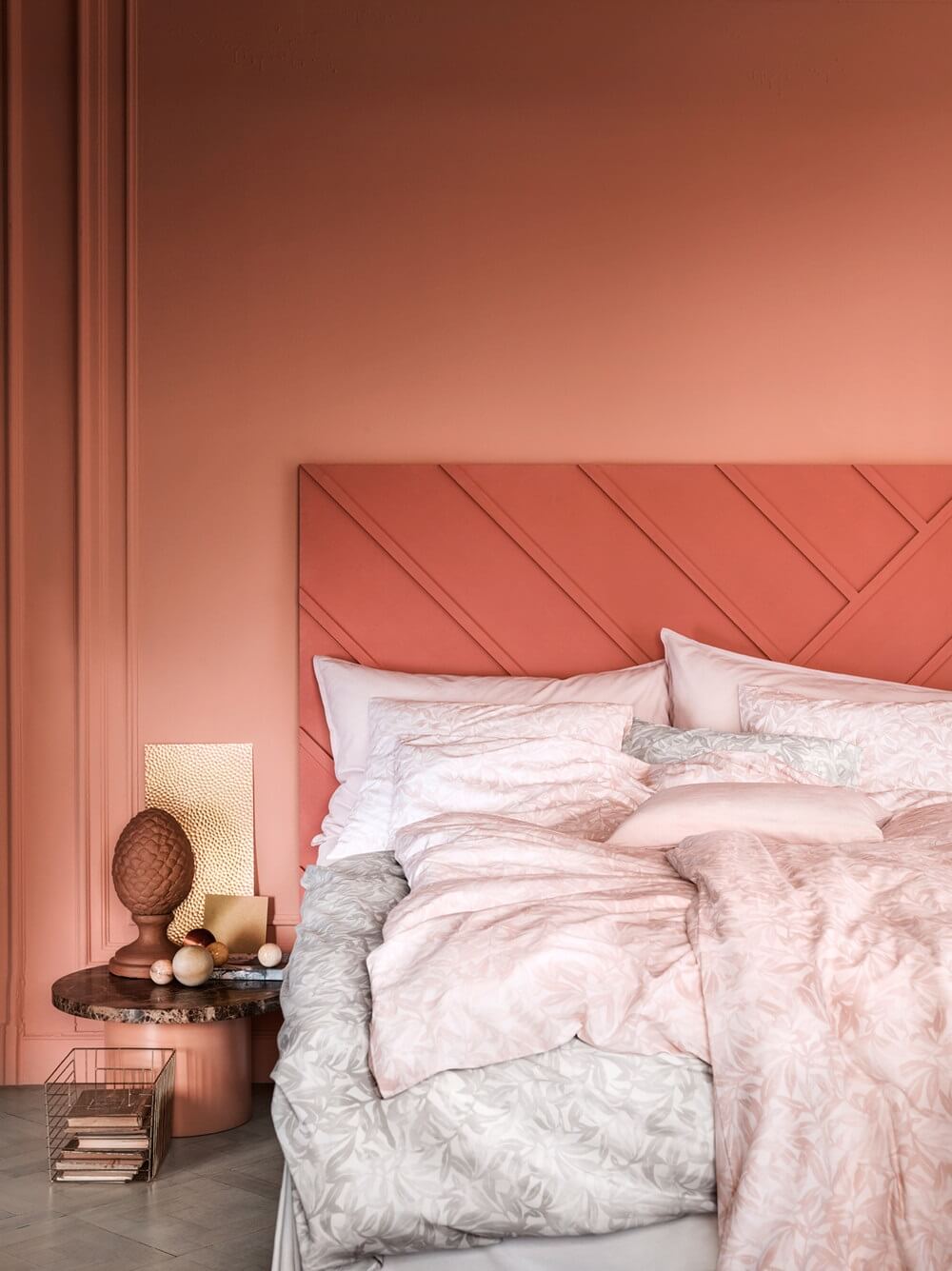 Make it double. This shade is perfect for tone on tone dcorating. Raspberry Blush is a darker coral shade and in this bedroom you see a dark coral headboard combined with a blush pink wall.
Coral is also a great color in the kitchen as these modern kitchens with coral cabinets shows.
Raspberry Blush Home Decor
If painting isn't an option (for example if you live in a rental apartment or if it's out of your buget) then you can still implement this wonderful coral shade into your home. By adding home decor in a coral pink shade you bring a vibrant color touch to any room that will instantly lift the space.
The Modern Ray Red Throw Blanket from Urban Outfitters combines several pink, orange, and red shades into a warm throw blanket that adds texture and color to your room.
Benjamin Moore Color Trends 2023
Bring individuality to your space and discover the transformative power of paint with sumptuous hues inspired by the bold strokes of modern art, the natural changes that occur in metal overtime, and the desire to express ourselves through color.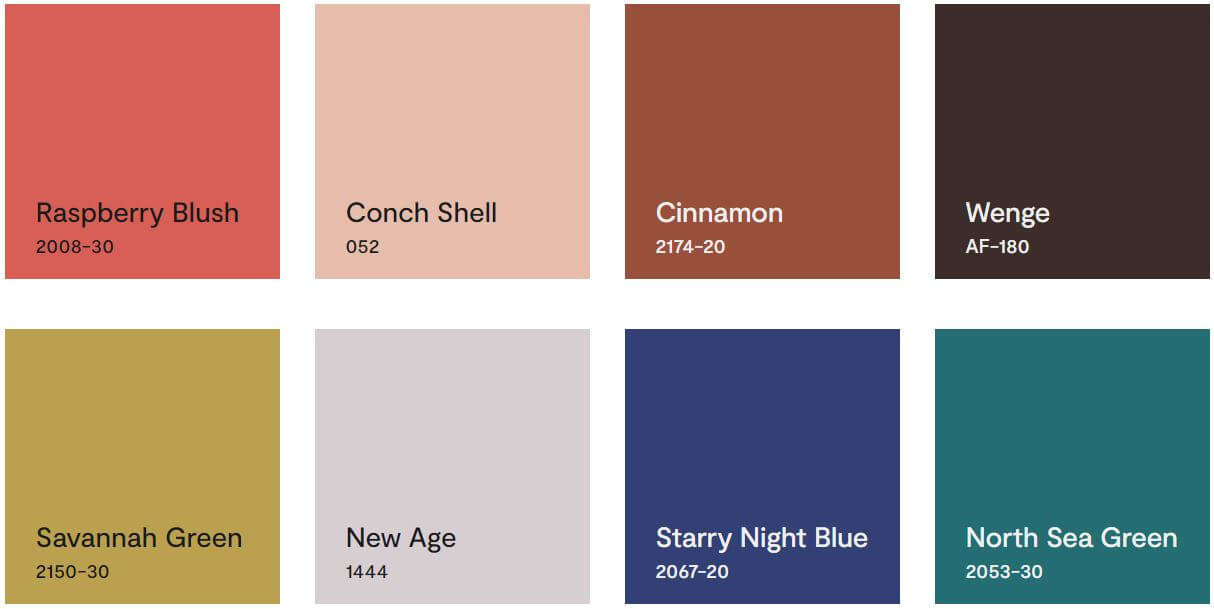 This Raspberry Blush Color Palette shows a collection of colors that can be combined with Benjamin Moore's Color of the Year. But they are also a great inspiration for a bolder, colorful home.
Conch Shell
Conch Shell is a gentle pink shade that reminds us of sunsets. The color adds a blush and comforting touch to a room and perfectly balances out the bold shades in this color palette. The shade also works great as a neutral
Cinnamon
Cinnamon is a rich brown hue with orange undertones. This warm color stands between neutrals and richer shades. So if you want to go for a bold neutral in your home or a neutral rich shade that is the focal point in a room then Cinnamon is an excellent choice.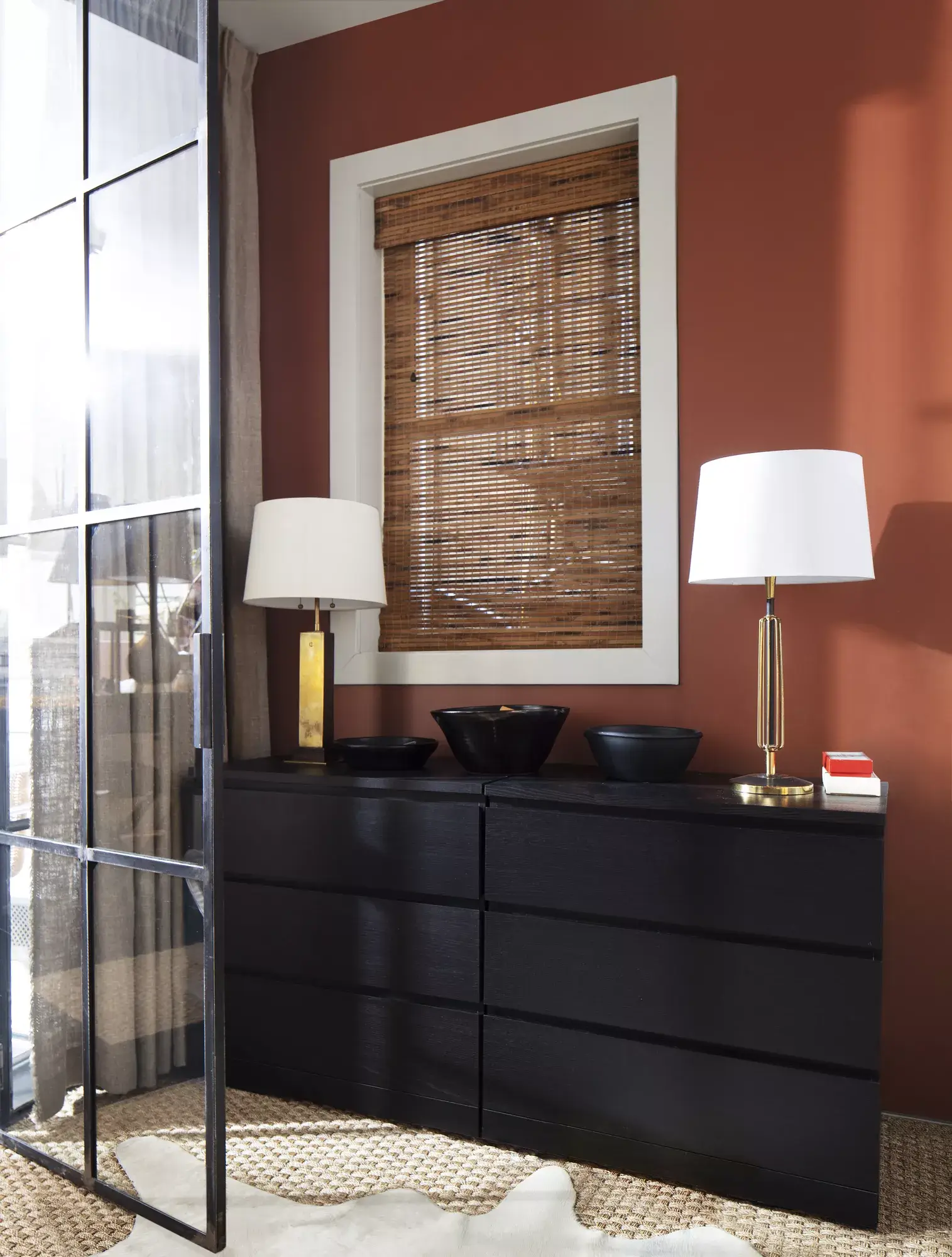 Wenge
Wenge is a deep chocolate hue with hints of brown, black, and violet undertones. This color is both comforting and dramatic, warm and engaging. Wenge is ideal if you want to add a rich tone to a neutral room or to bring balance in a colorful room.
Savannah Green
Savannah Green is a rich ochre shade with yellow and green undertones. It is a statement making color that works well with neutrals and saturated hues. Savannah Green offers whimsy and drama to a room.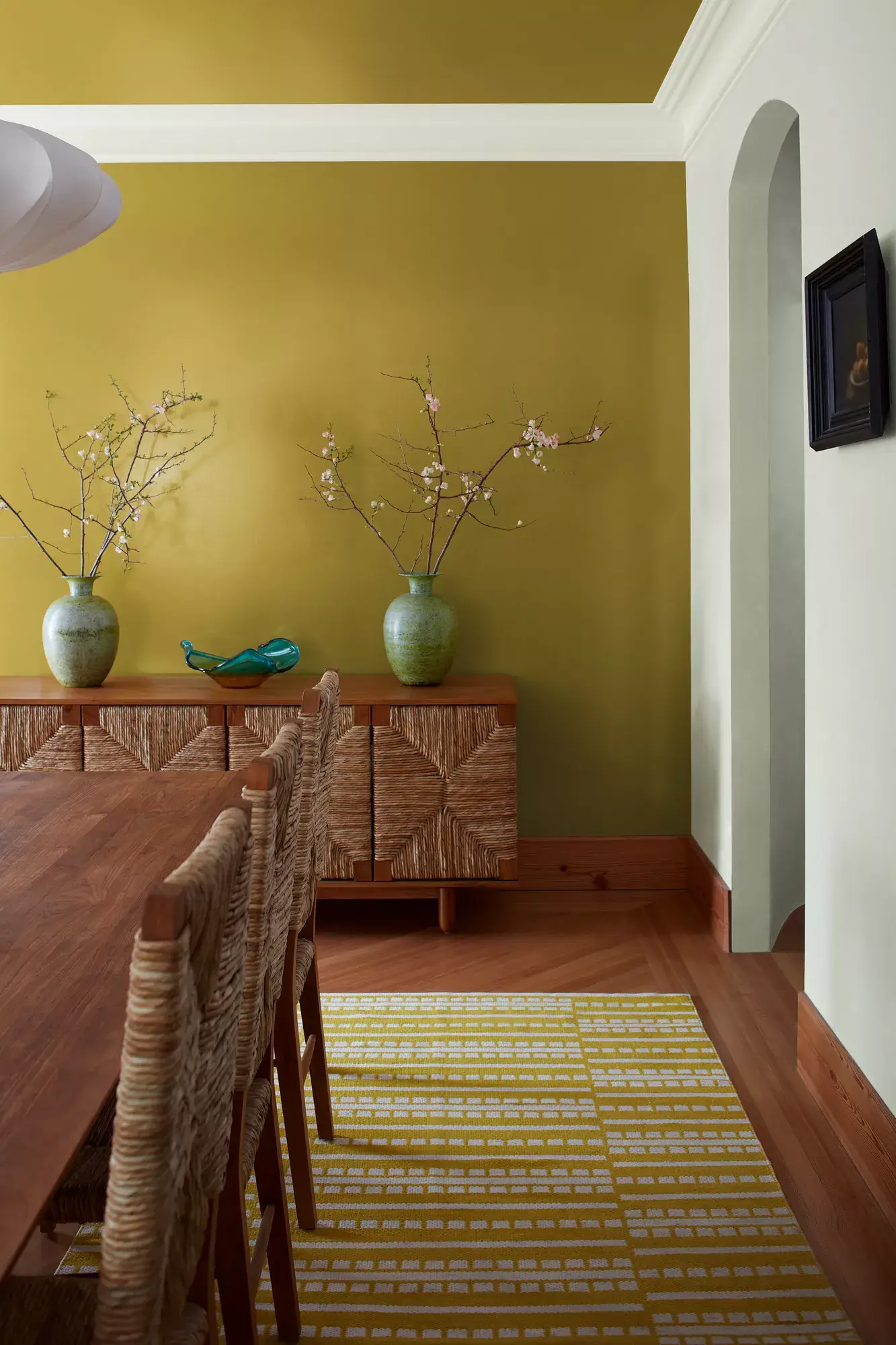 New Age
New Age is a soft light purple shade with a gray undertone. Depending on the light this shade looks gray or lavender with adds a soft color tone into any space.
Starry Night Blue
Starry Night Blue is a radiant navy with a violet undertone, similar to the dark indigo of dusk. The blue shade adds a romantic touch to a room. The shade adds depth and dimension to a room.
North Sea Green
North Sea Green is a saturated color that blends relaxing gray-blue shades and vibrant blue-green shades. This teal shade is soothing, engaging, and deep. The gray undertone enrichens the moody shade.
What do you think of Benjamin Moore 2023 color Raspberry Blush? Personally, I love this orange/red/coral shade, it's so vibrant and such a positive step forward in terms of color trends compared to the last couple of years. Wil you use this shade in your home?