The River Studio: Moody Tones and Luxury in an Australian Airbnb
Overlooking the Barwon River in Newtown, Australia stands a gorgeous new holiday home called The River Studio. The River Studio is designed by interior designer Rebecca Jansma. She wanted to create a holiday home using inspiration from the places she has visited.
Rebecca wanted to create a home that feels warm and cozy with layered textures and textiles; and lots of amenities so that you can arrive and not have to worry about bringing toiletries, cooking basics, towels, robes etc.
The cocoon-like space is filled with luxurious materials in stylish designs. All of this you can find in an open-plan apartment that is big enough for two adults to have a relaxing self-contained stay opposite the Barwon River park and walking track (if you feel like venturing outside).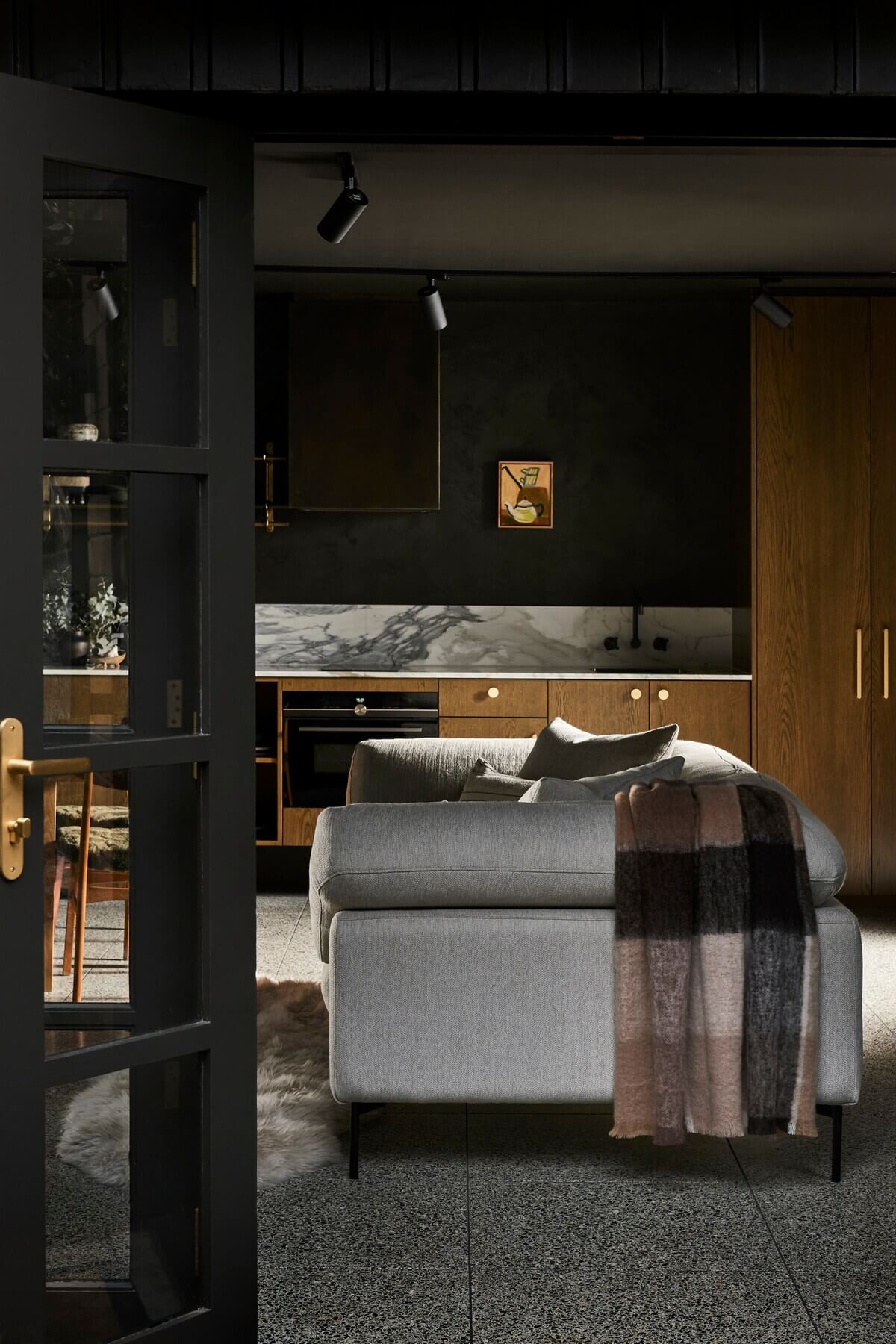 Moody, luxurious, and inviting. Welcome to The River Studio were moody black walls create an instant cozy look and terrazzo tiles add a little luxury.
The studio offers a modern, luxurious kitchen with marble worktop and brass fittings. One hanging rack provides space for tea towels and earthware.
A small round kitchen table is set against the wall. The textured chairs provide warmth to the little dining space.
A studio apartment means that everything is in one room: living, sleeping, and cooking. The custom designed and made feather-wrapped sofa is placed in the center of the room providing a natural zone between living and sleeping.
See also: Great Living Room and Bedroom Combo Ideas
In the bedroom area, warm color accents are added with the earthy-colored bedding and curtain. The luxury king bed by Sherman is locally made in Australia.
The black bathroom has a generous shower space with Venetian rendered plaster walls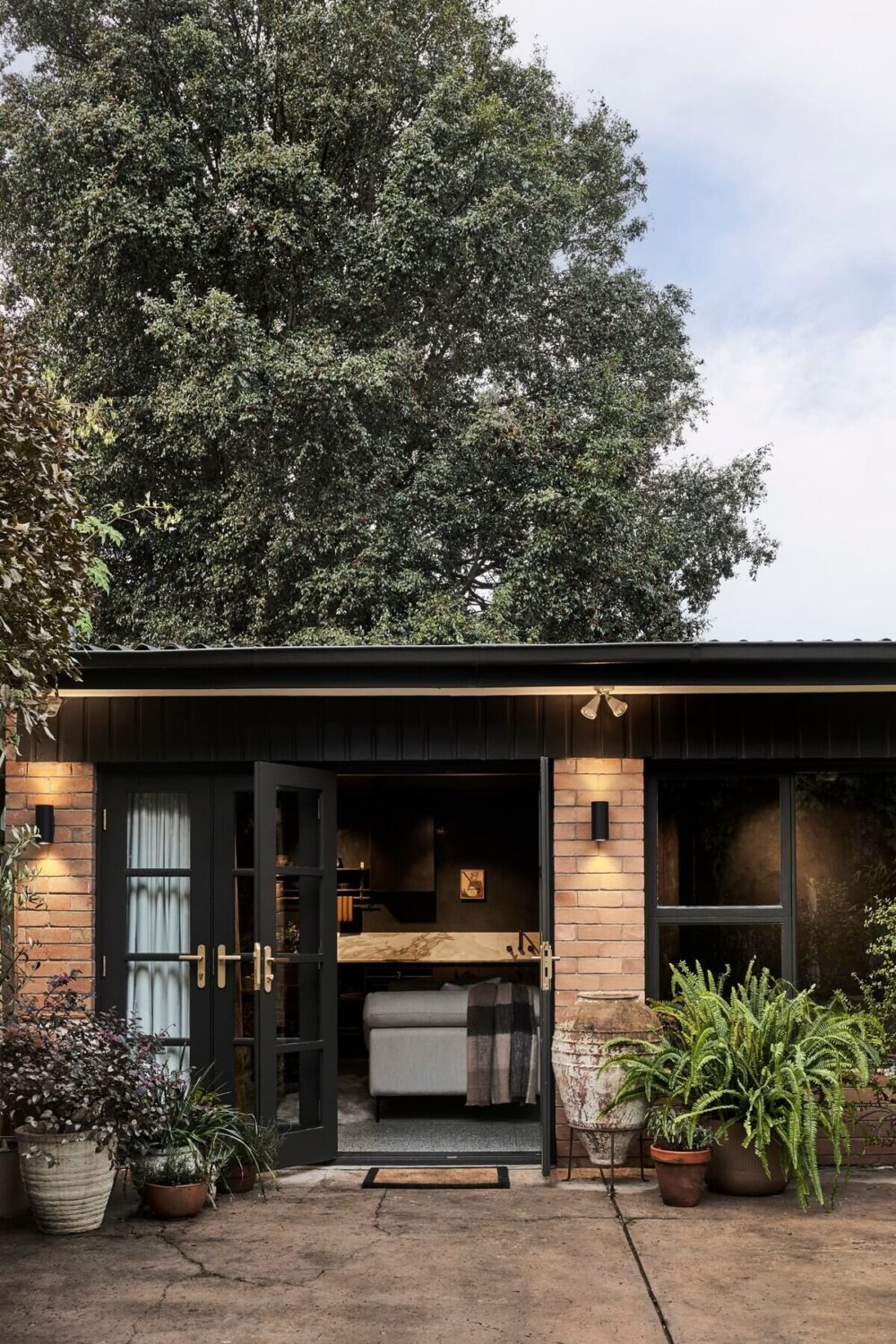 The River Studio in Newtown, Victoria can be booked on Airbnb.