A Bedford Colonial Decorated in Warm Neutrals
Becca Casey of Becca Interiors worked with the family of this Bedford Colonial for a longer period of time. And during this time the children went to college and now the house is fully for the parents (though I'm sure the kids often visit, since it's such a welcoming home).
Becca chose a traditional approach to the design process. They wanted to strike a classical tone with allowances for it to remain timeless over the years.
Classic and timeless furniture pieces are combined with traditional molding and woodwork. The color palette is neutral with earthy color accents to add warmth to the rooms. But in the bedrooms you will find some stronger colors as well.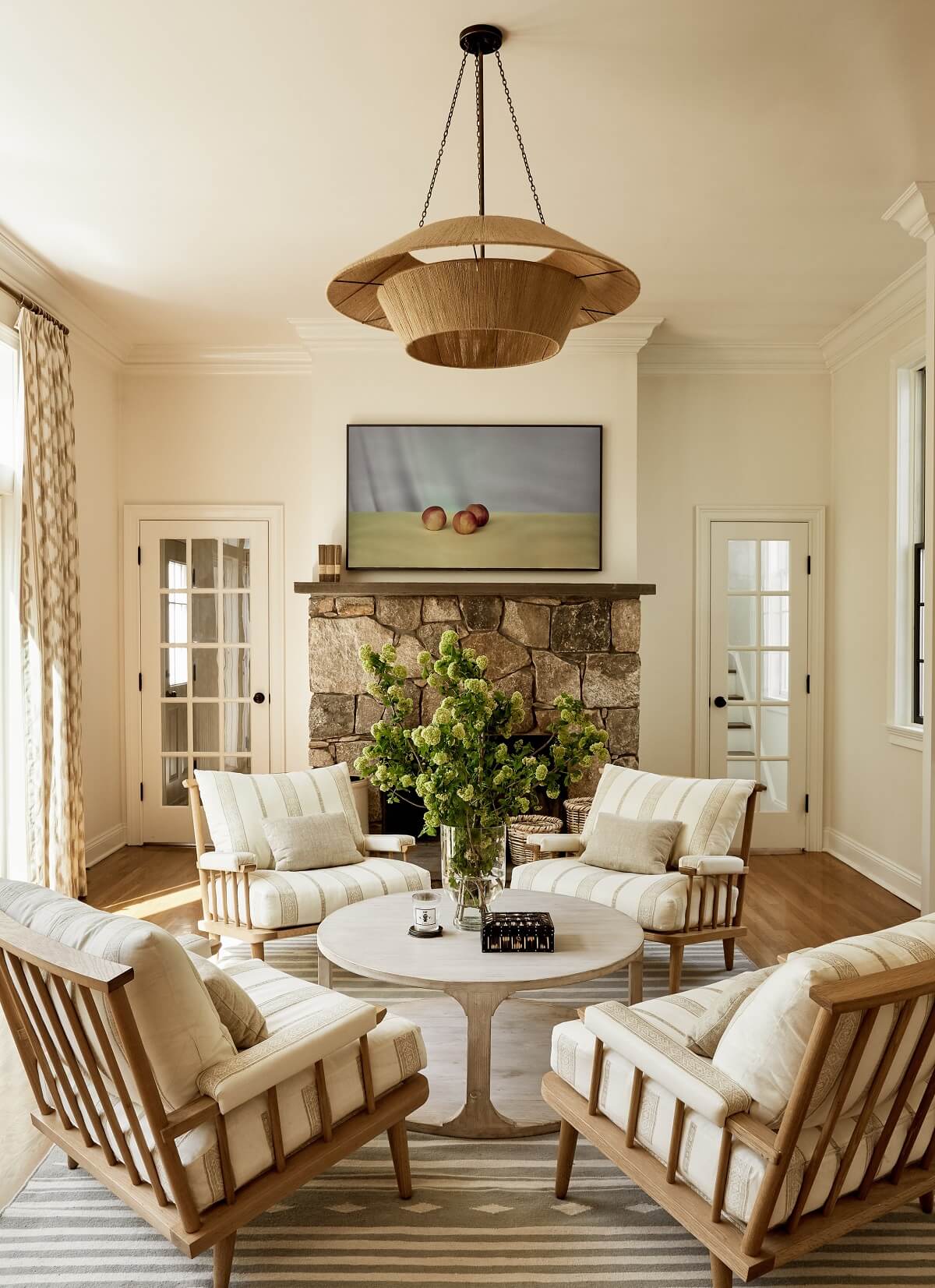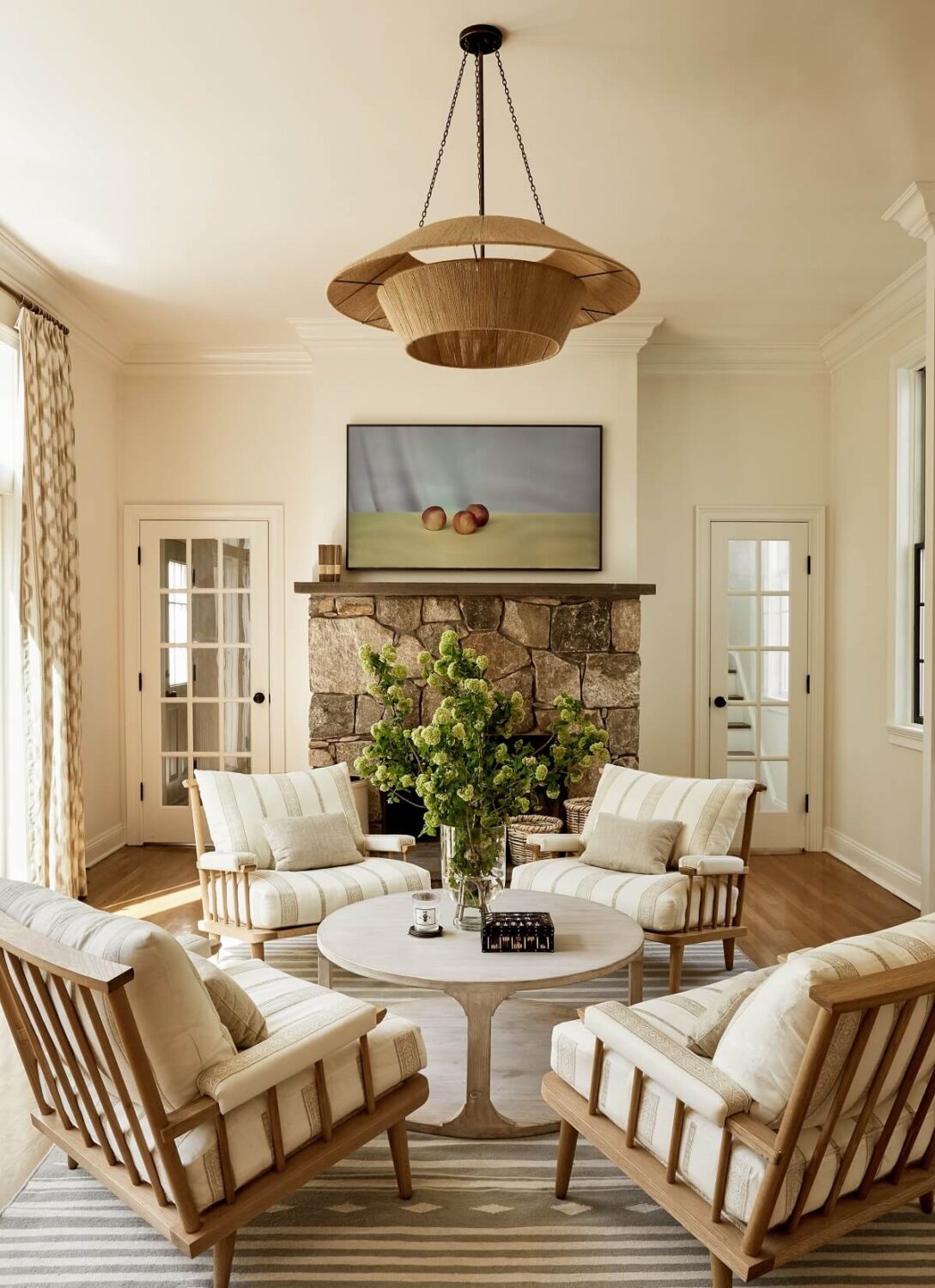 One of the sitting rooms has warm white walls and an amazing stone fireplace.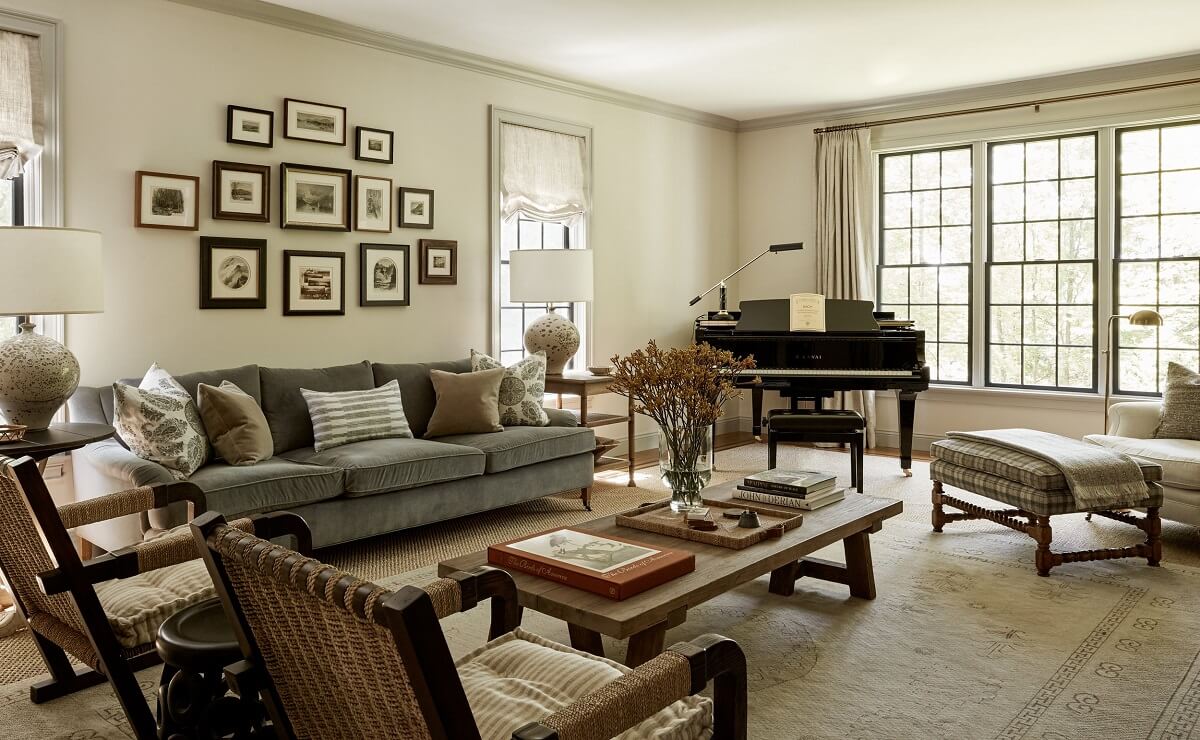 The main sitting room is calm but rich in textures. A jute rug lies on the floor which is almost as big as the entire room. But layered on top is a second rug for added warmth.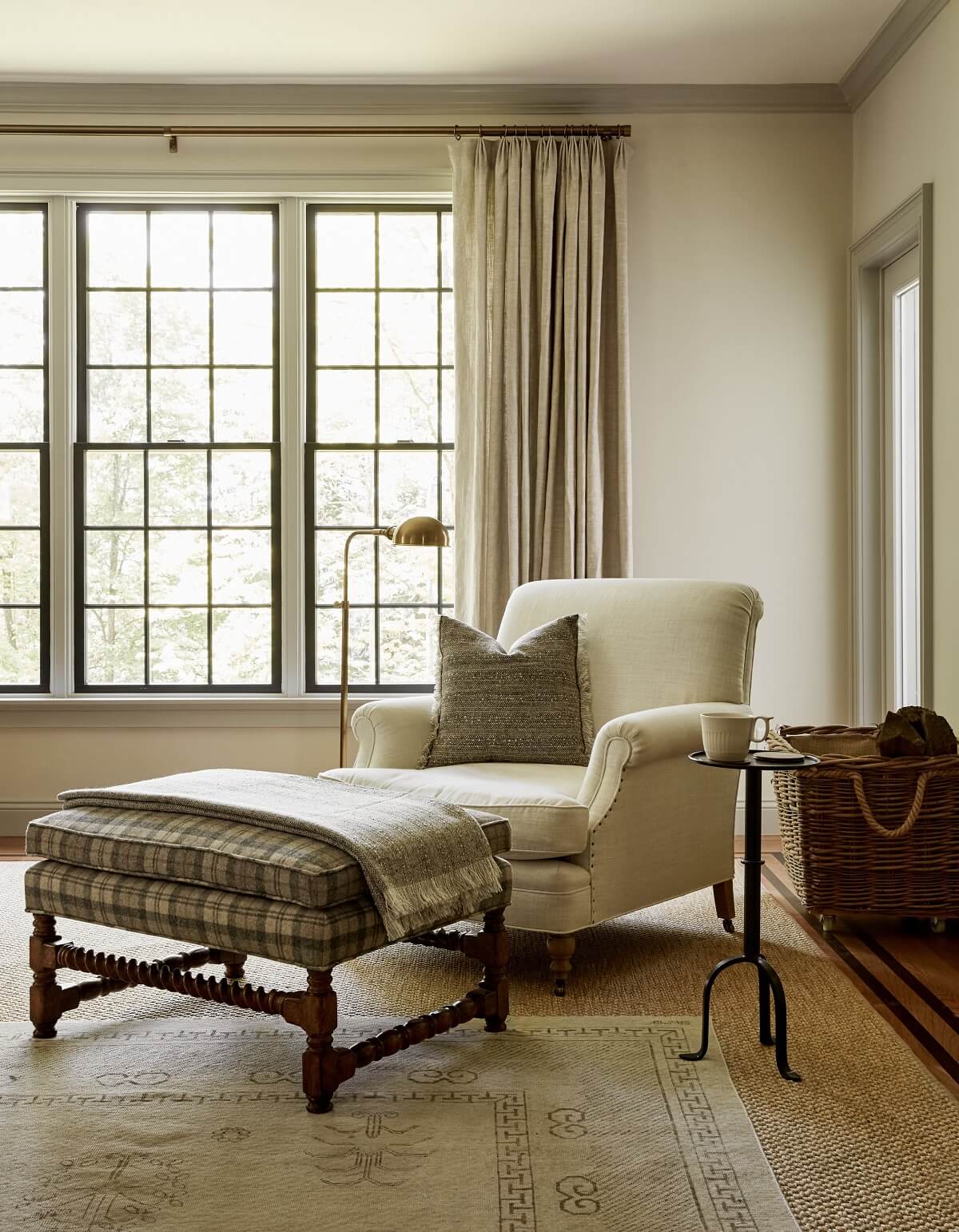 The sitting room decor has multiple textures and prints. The muted color scheme create a harmonious and warm look.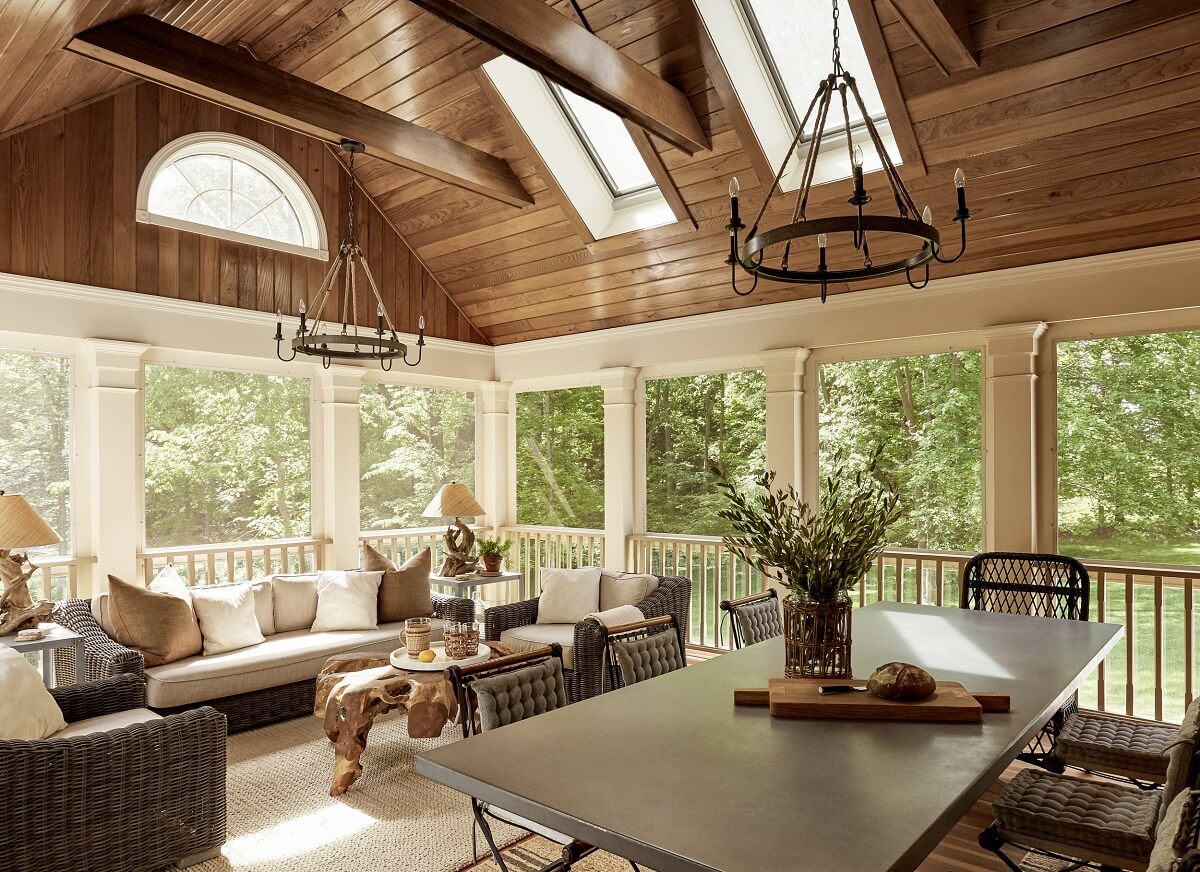 The wallpaper in the powder room is "Woodland Ferns" by Sanderson.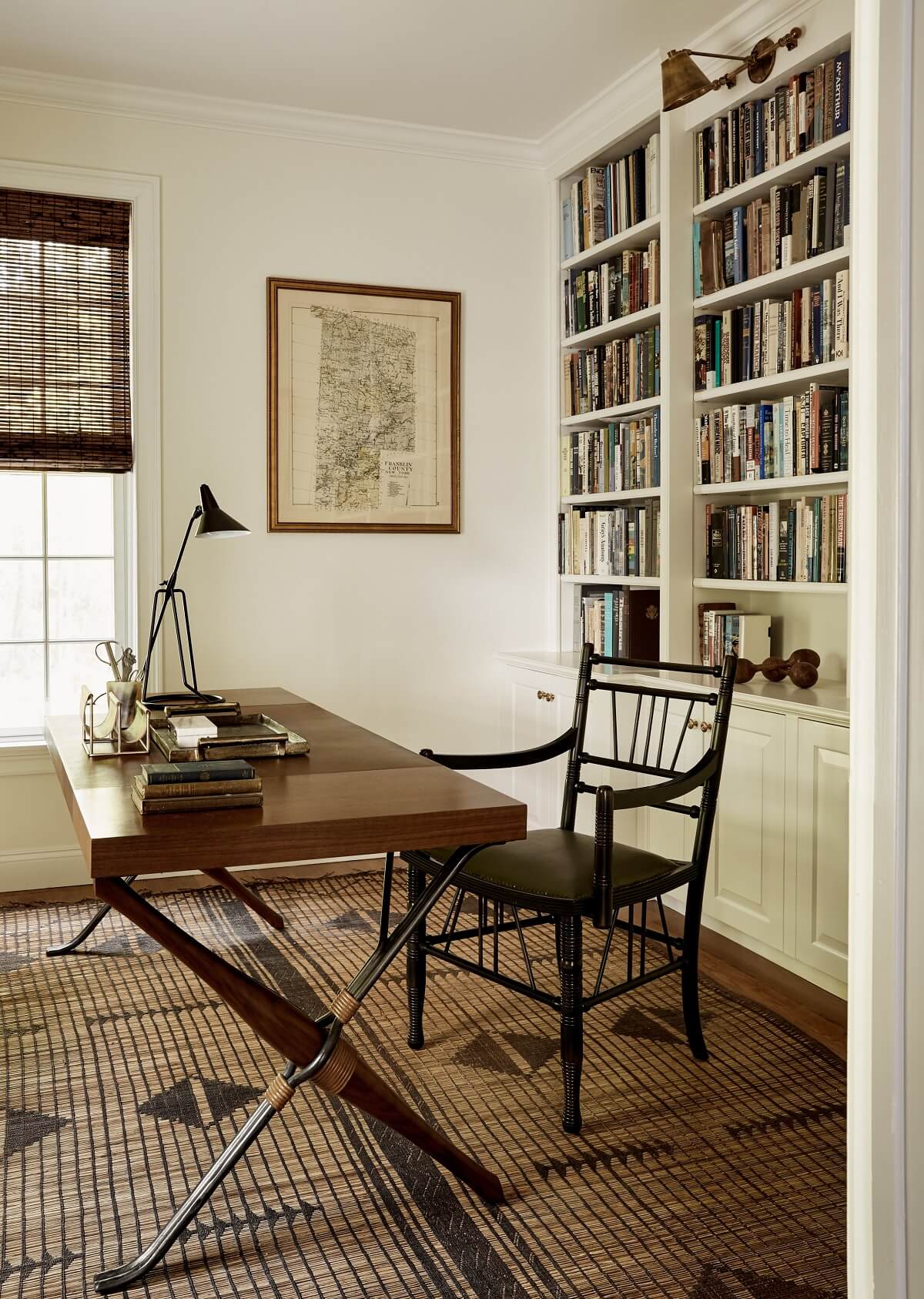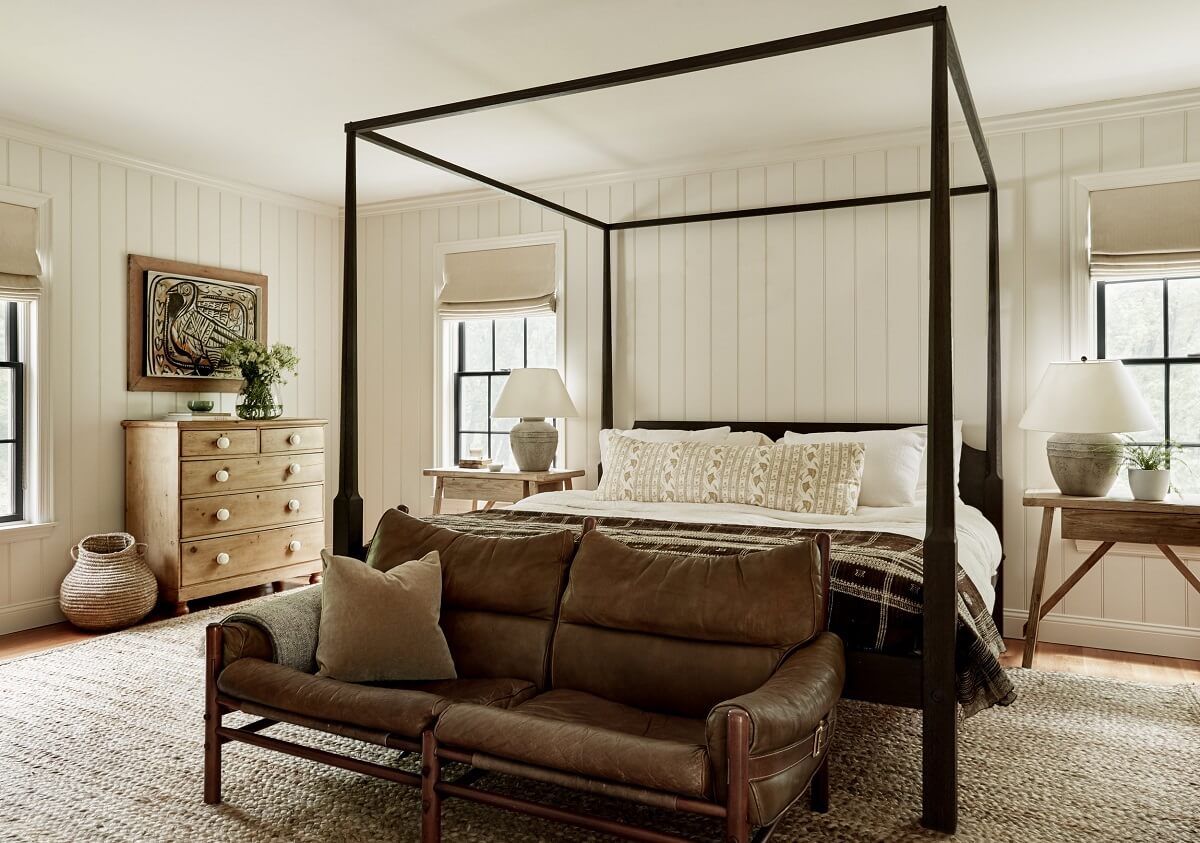 The master bedroom with had wood paneled walls painted in a warm white. Just as in the living room, this room also has a large rug (almost as big as the room itself). The knitted rug also adds texture to the room.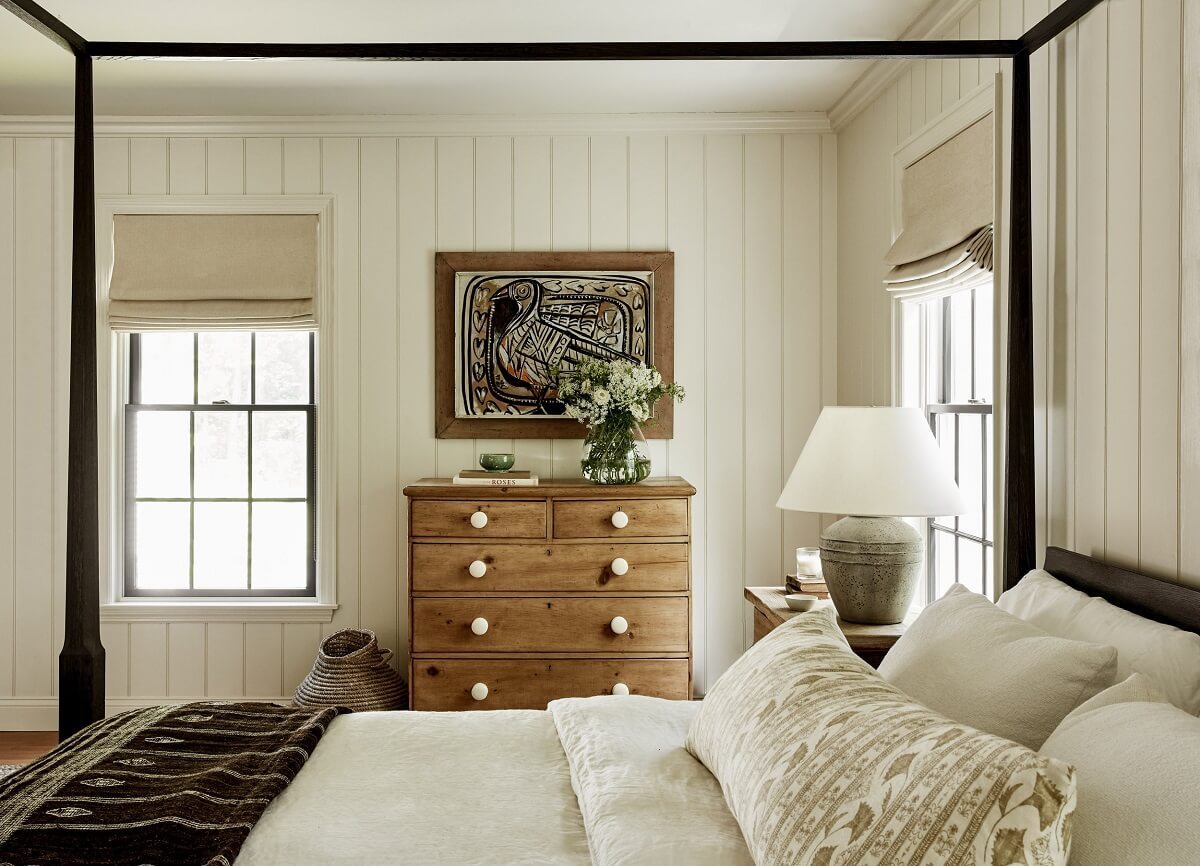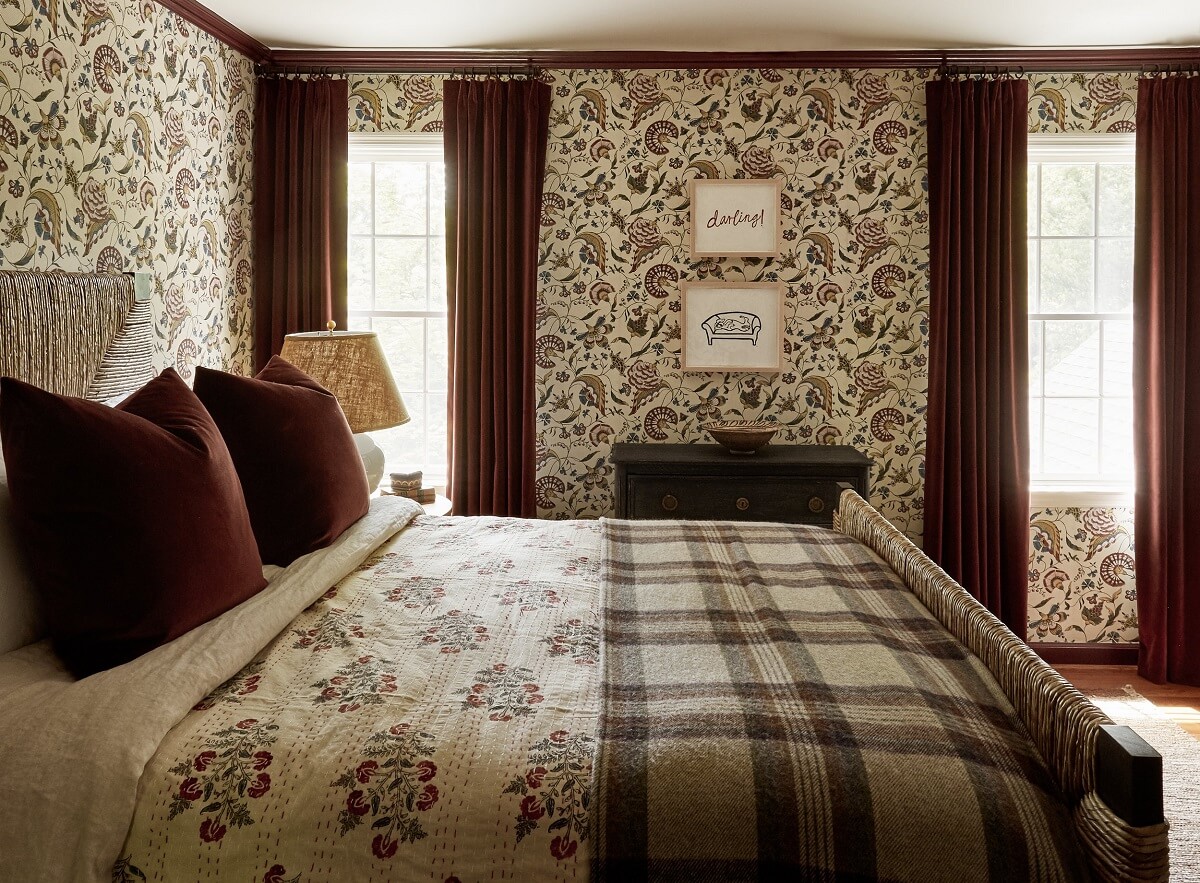 This guest bedroom is a bit bolder than the other rooms in the house. On the walls is an Antoinette Poisson wallpaper which is combined with earthy red velvet curtains and pillows.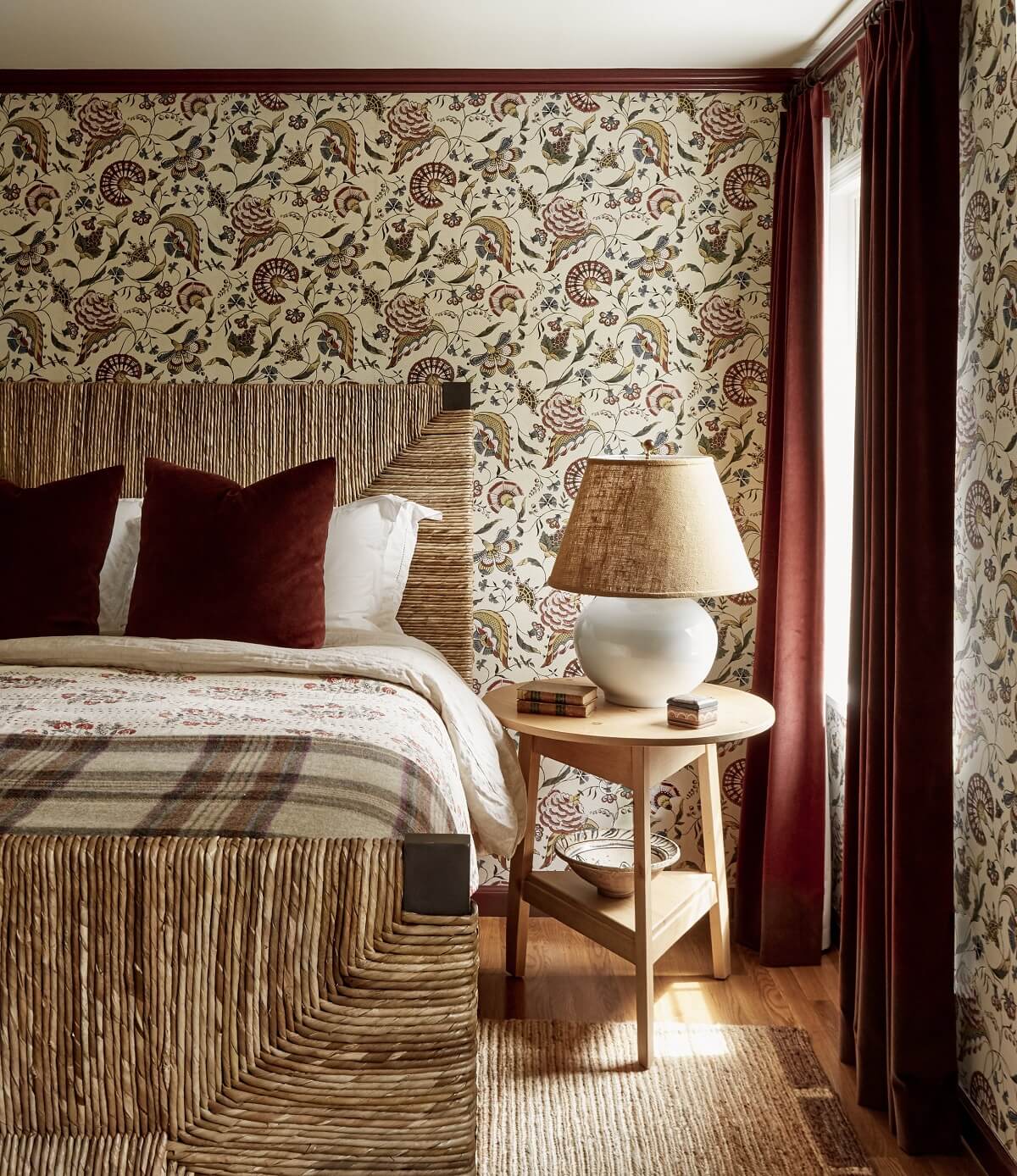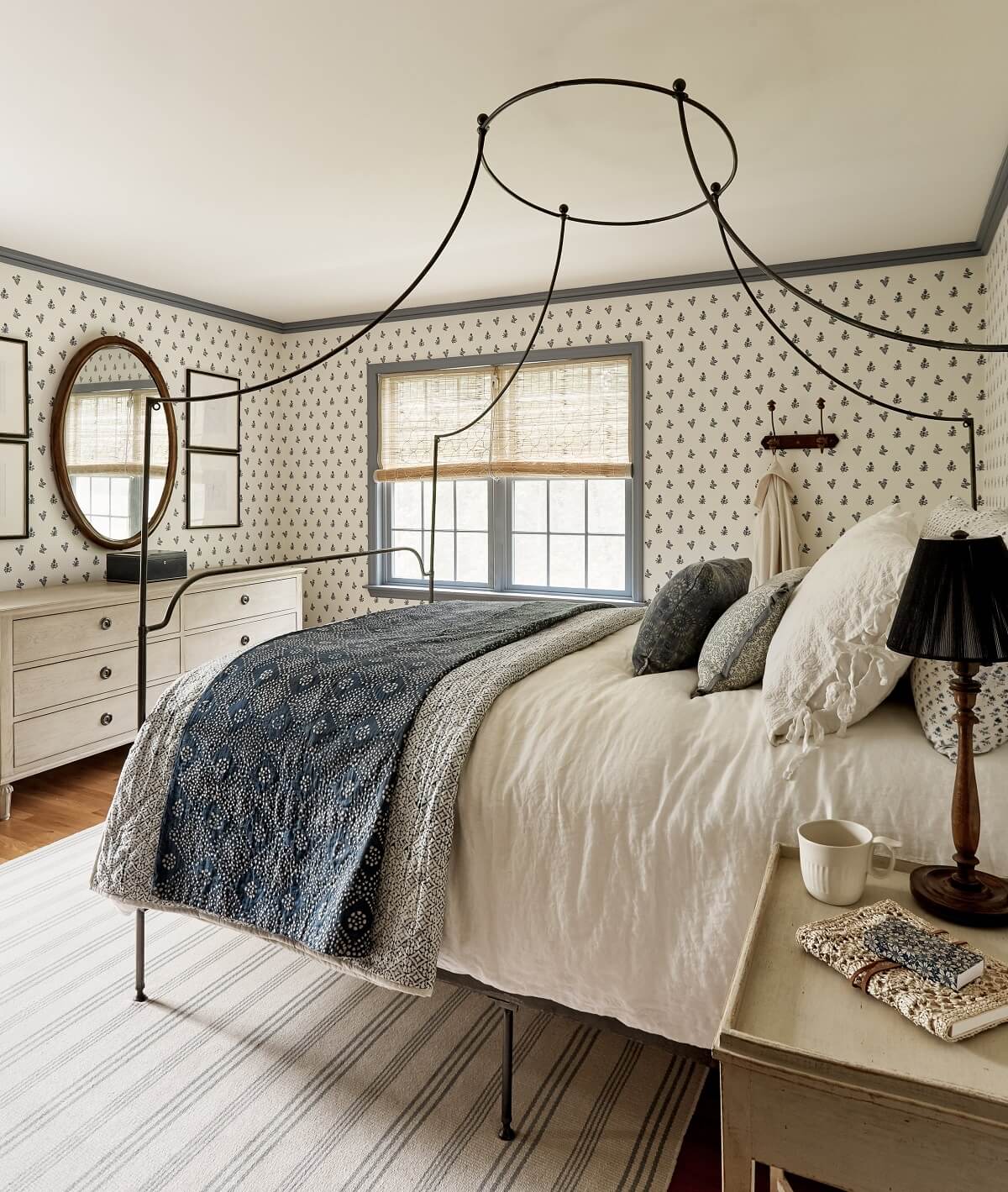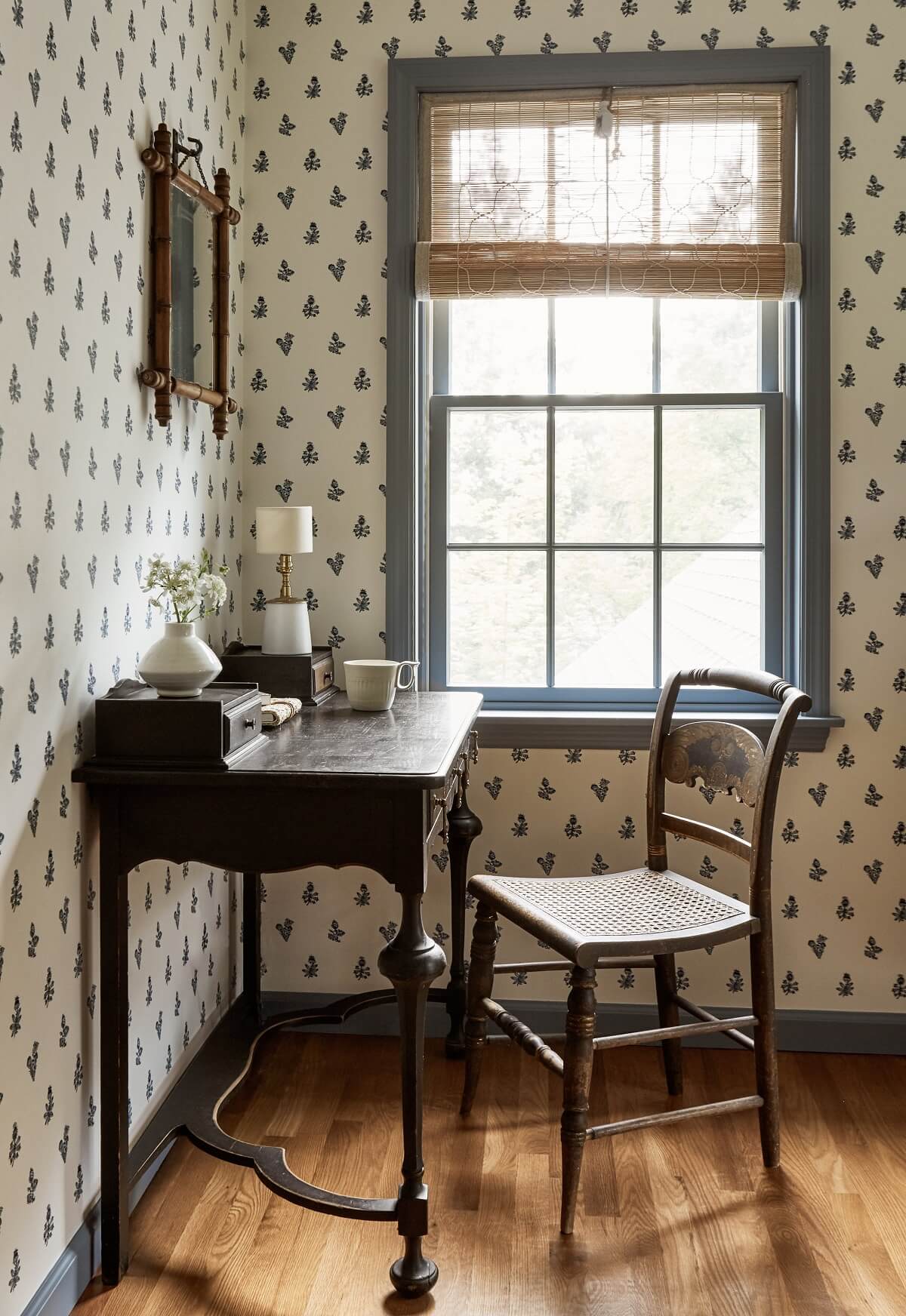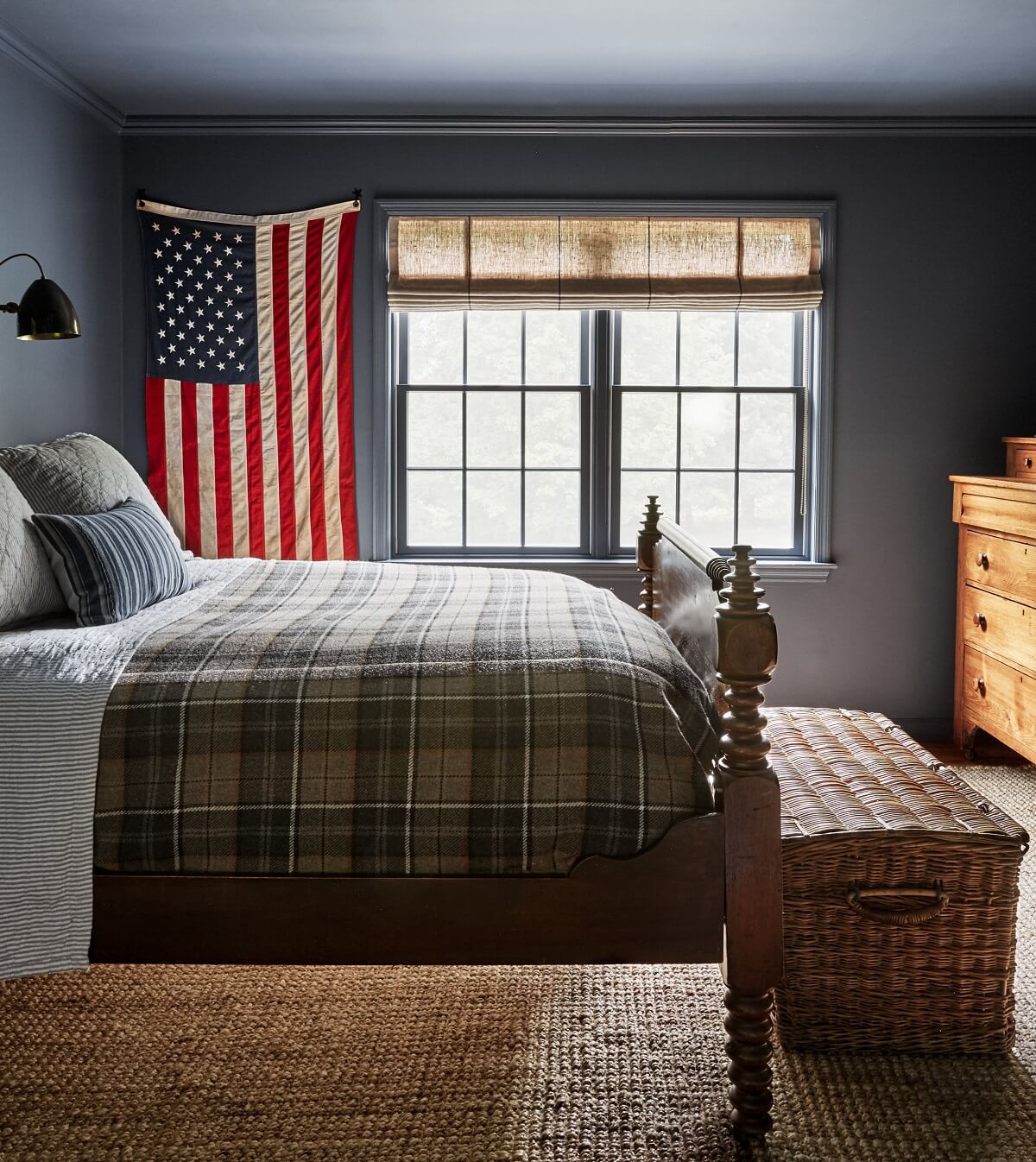 This bedroom is a blue cocoon where both the walls and the ceiling are painted in a muted blue shade.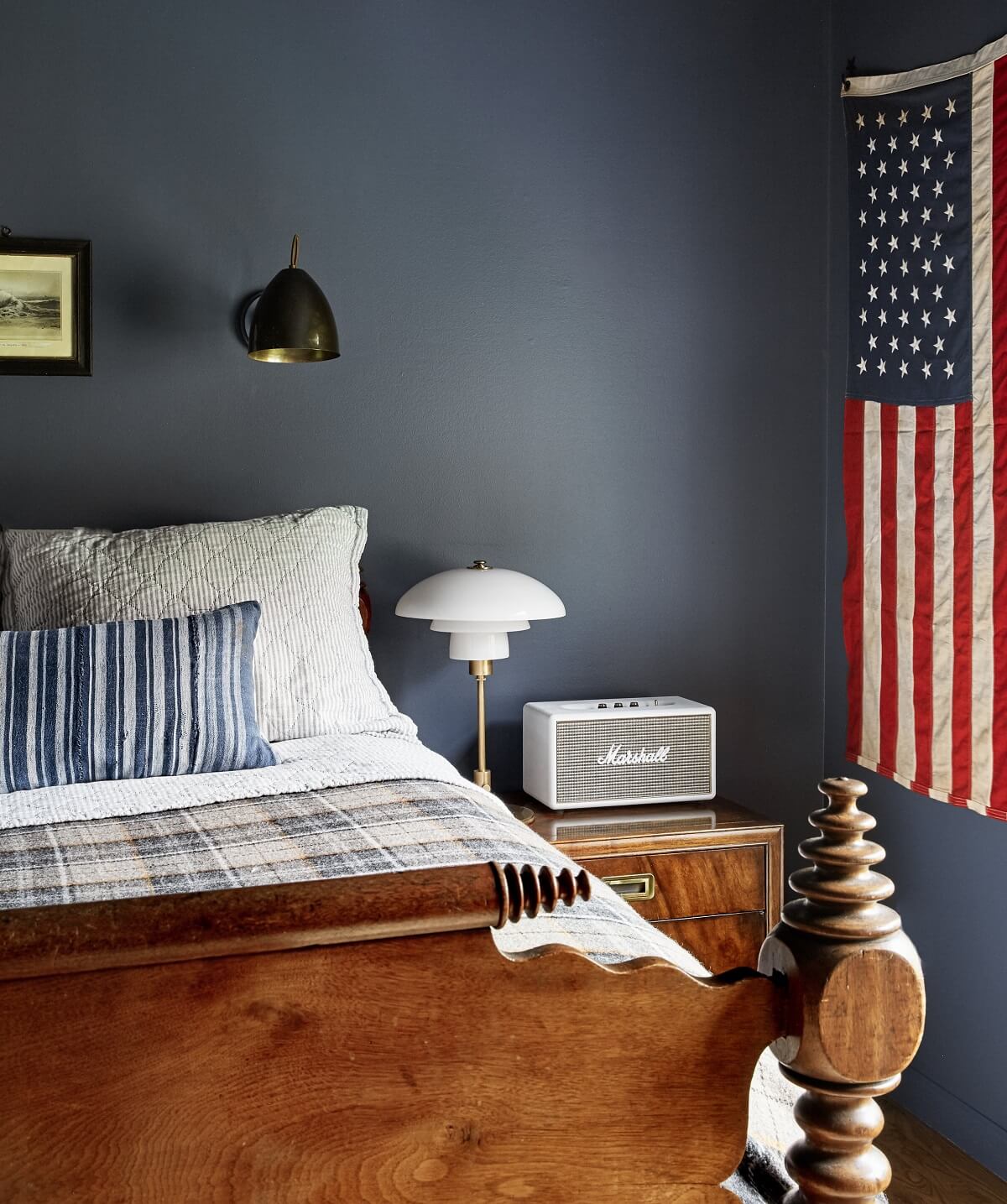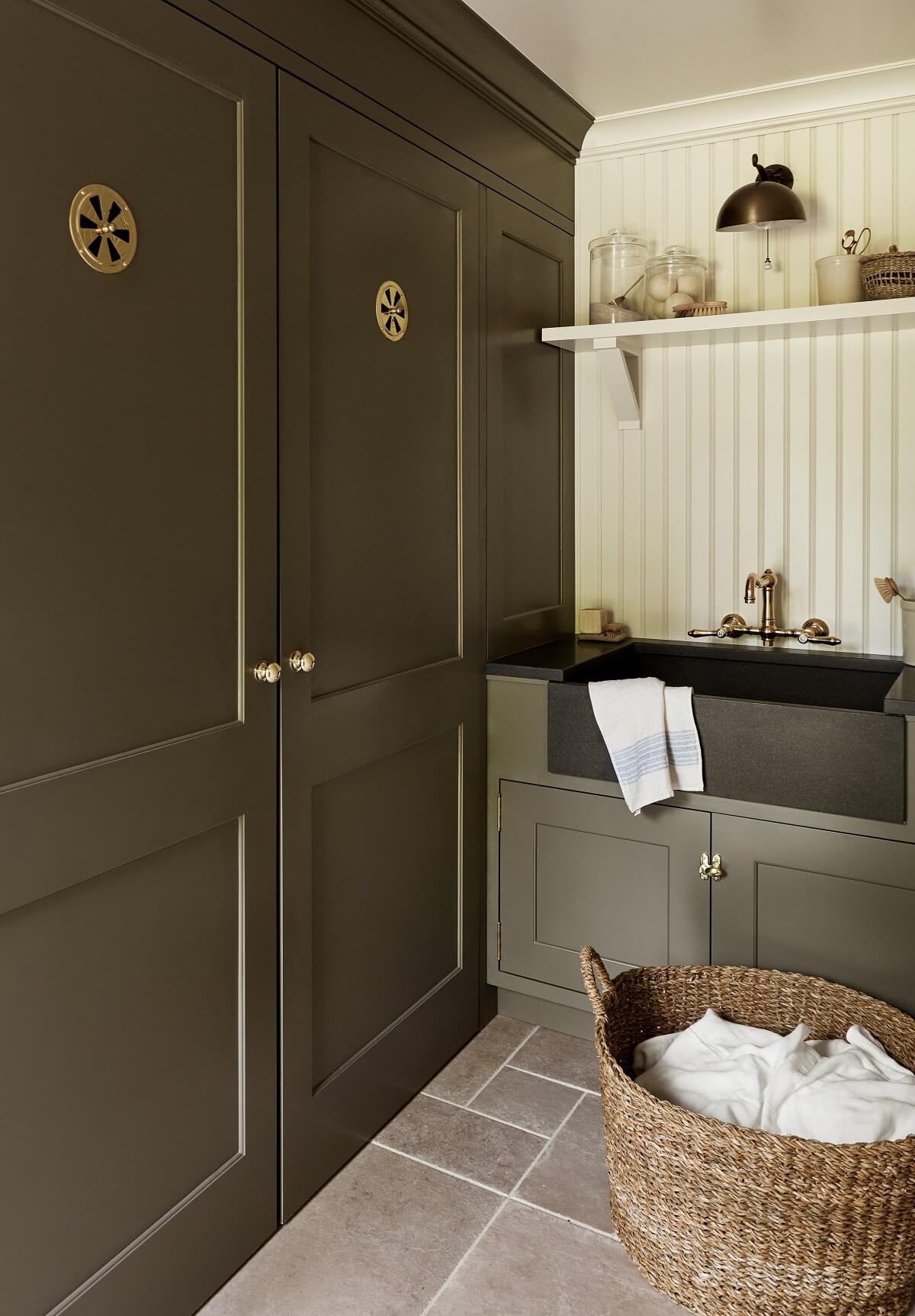 The house has a beautiful utility room with built-in cabinets painted in a calm gray/green shade and a tiled floor.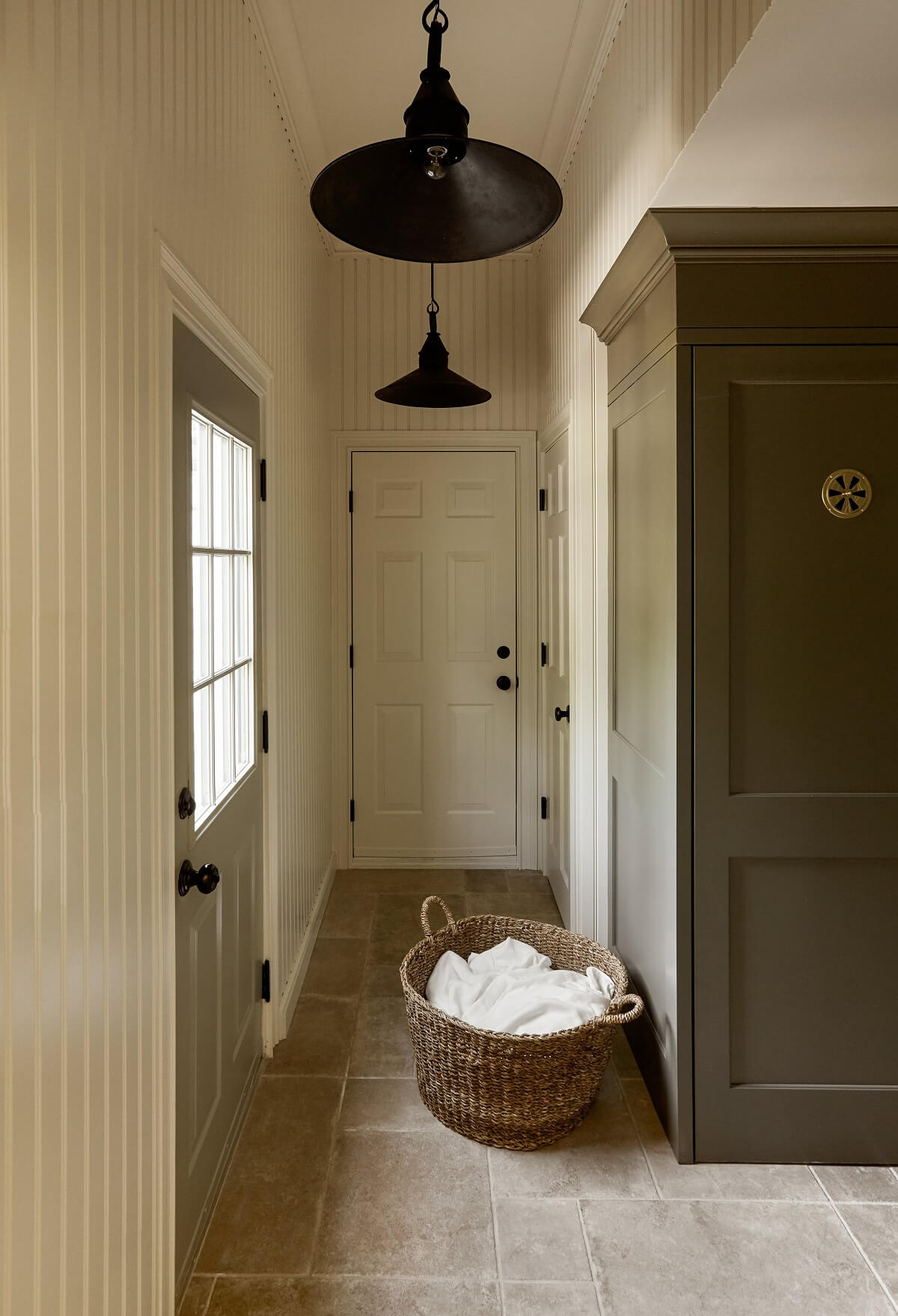 photography by Rikky Snyder