English Country Style in a San Francisco Home
In the Richmond district of San Francisco stands this 1914 Arts and Crafts home, which has recently undergone a full renovation. The owner of the house – an artist – asked Landed Interiors to turn this into a dream home.
The client was inspired by English country houses and you can see much of this style in the interiors of this San Francisco home. It starts with the colors. In this SF home you see soft pink, greens and blue, which you also find in English country houses.
But there is far more to see in this amazing house. Vibrant wallpapers, interior styles and furniture pieces are effortlessly combined into an eccentric but warm home.
This home is a blend of English country house and farmhouse style. Creating a stunning, unique and warm San Francisco home.
The farmhouse style kitchen with checkerboard floor, exposed brick and rustic elements fits well with the English country house look that the client wants.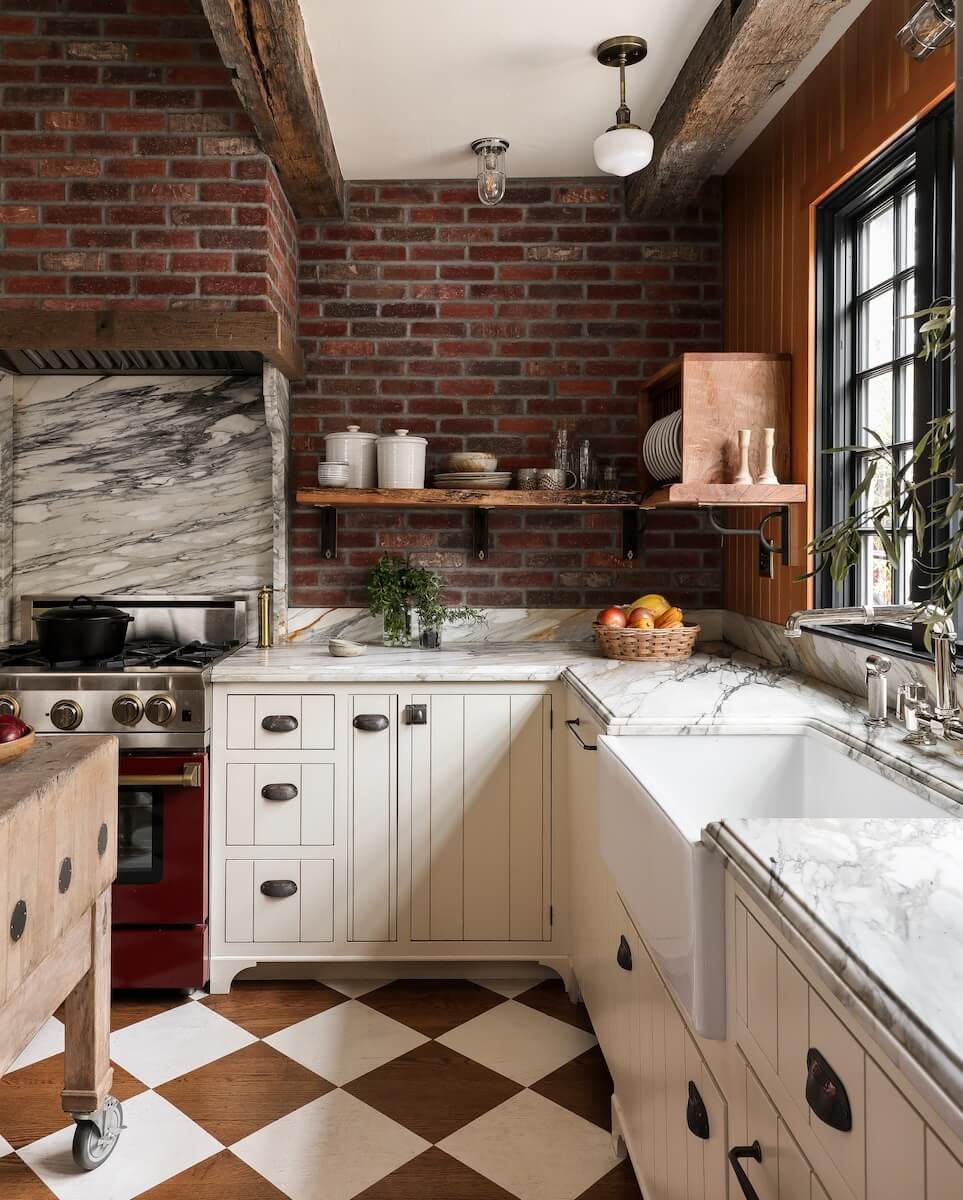 The kitchen is the heart of the home. It was moved to the back of the house giving it a view of the backyard. But it also means there is now space for a pantry and a powder room.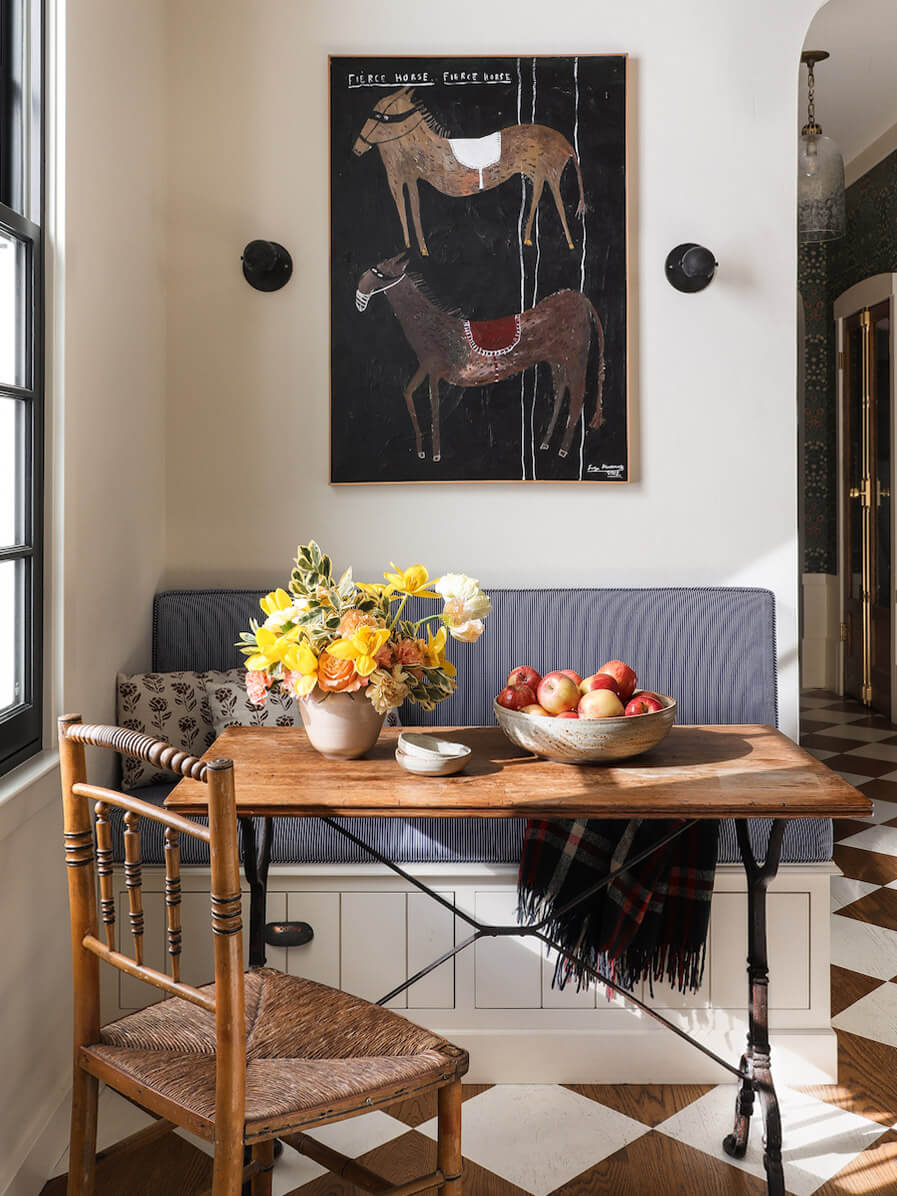 The hall leading to the kitchen with built-in shelves, a place for the fridge and William Morris "Blackthorn" wallpaper.
If this living room doesn't scream English countryside to you than I don't know what will. The pink walls with printed sofa's is exactly how I picture and English home.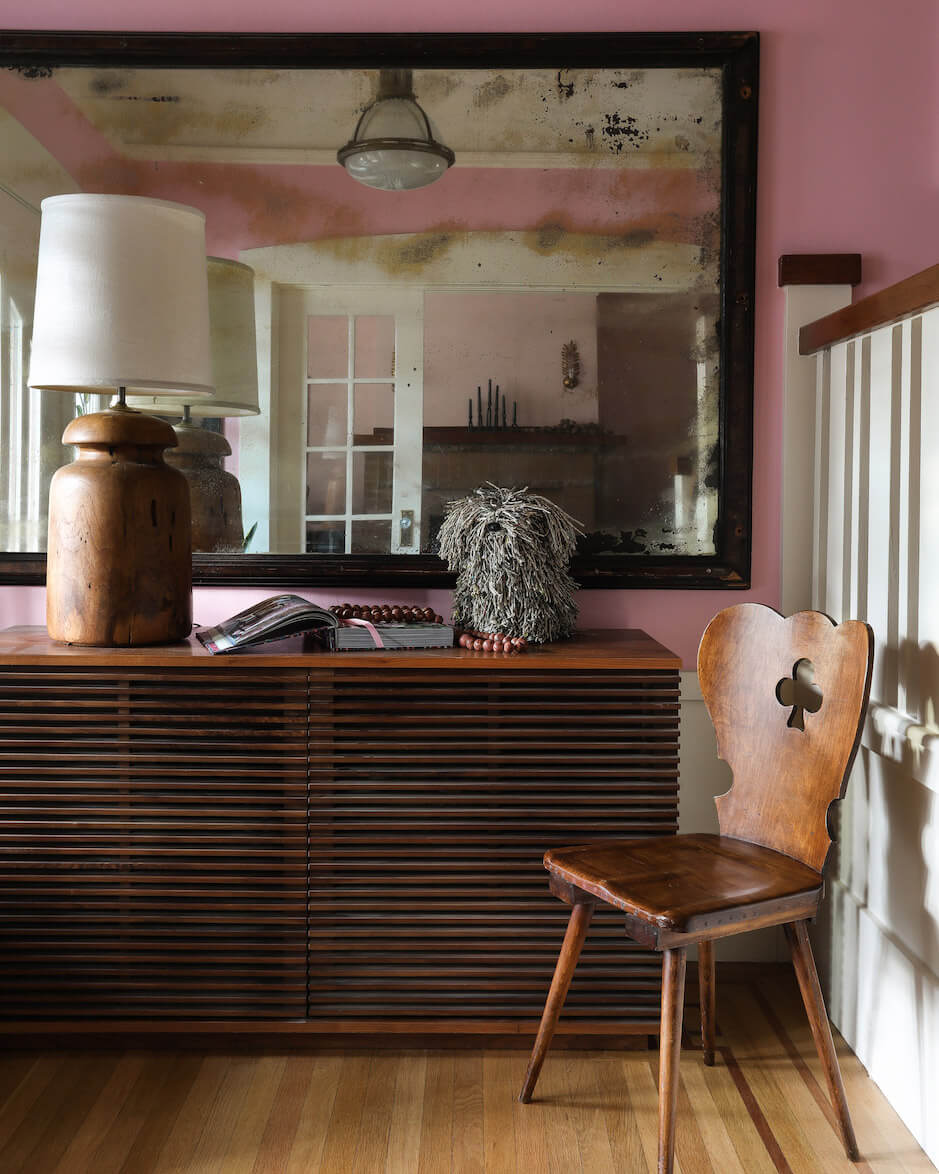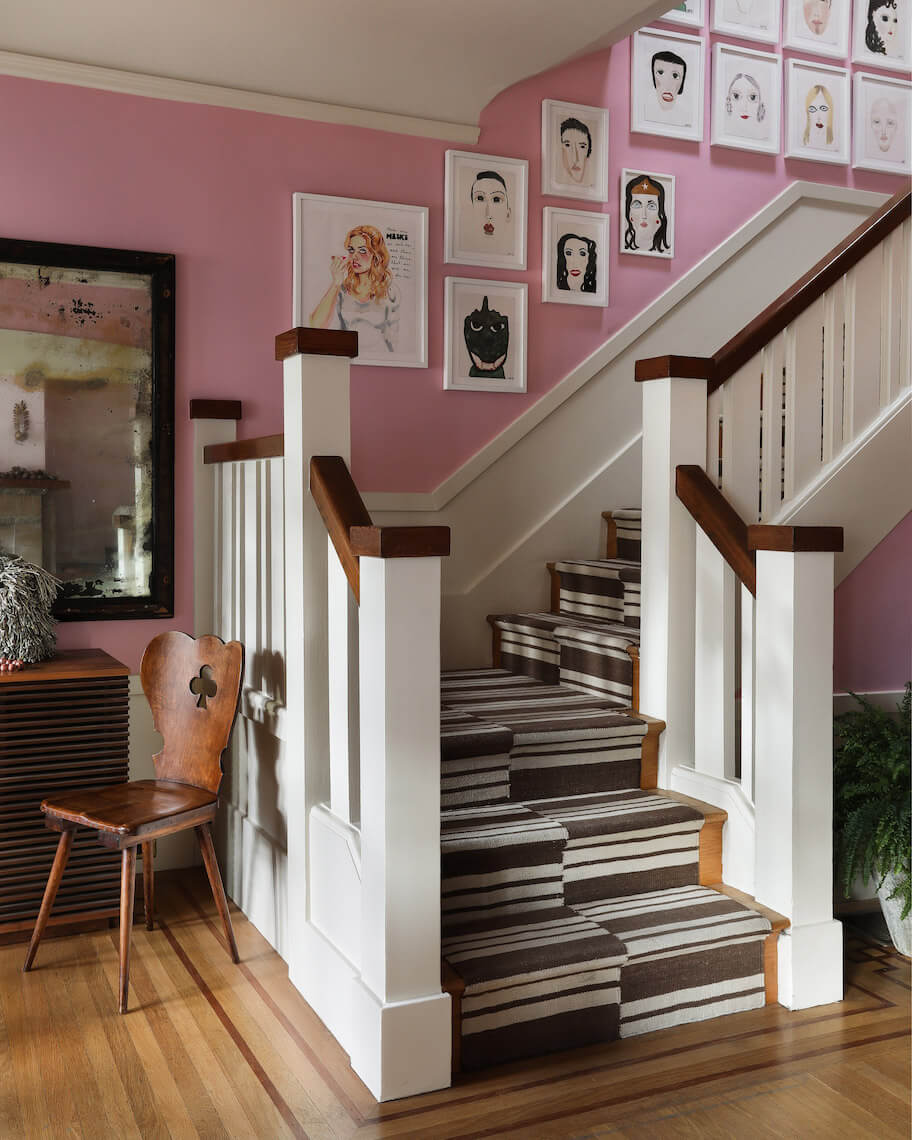 The staircase has a modern look with black and white striped runner and a modern gallery wall.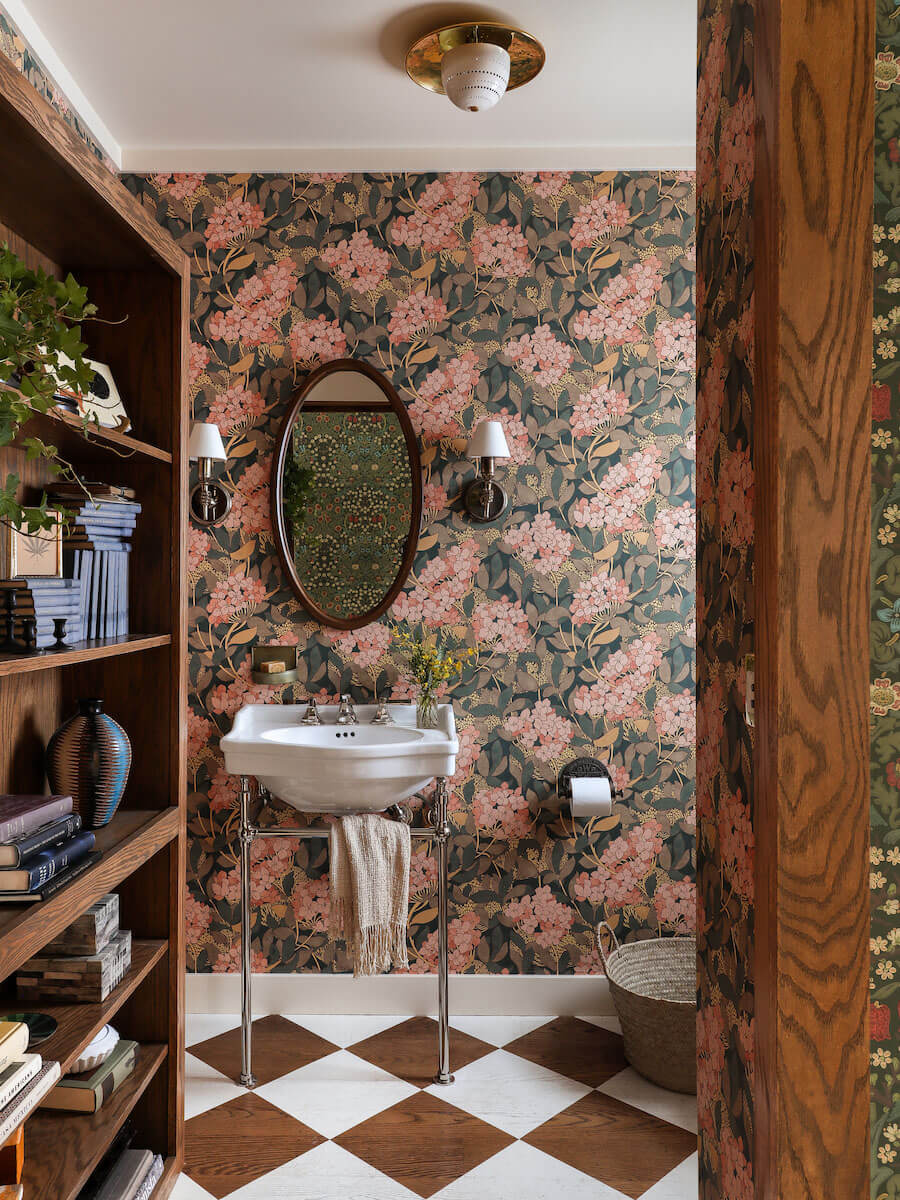 The powder room is perhaps my favourite room in this house. Although it's hard to pick just one room. The "Hydrangea" wallpaper by Trustworth Studios is simply amazing.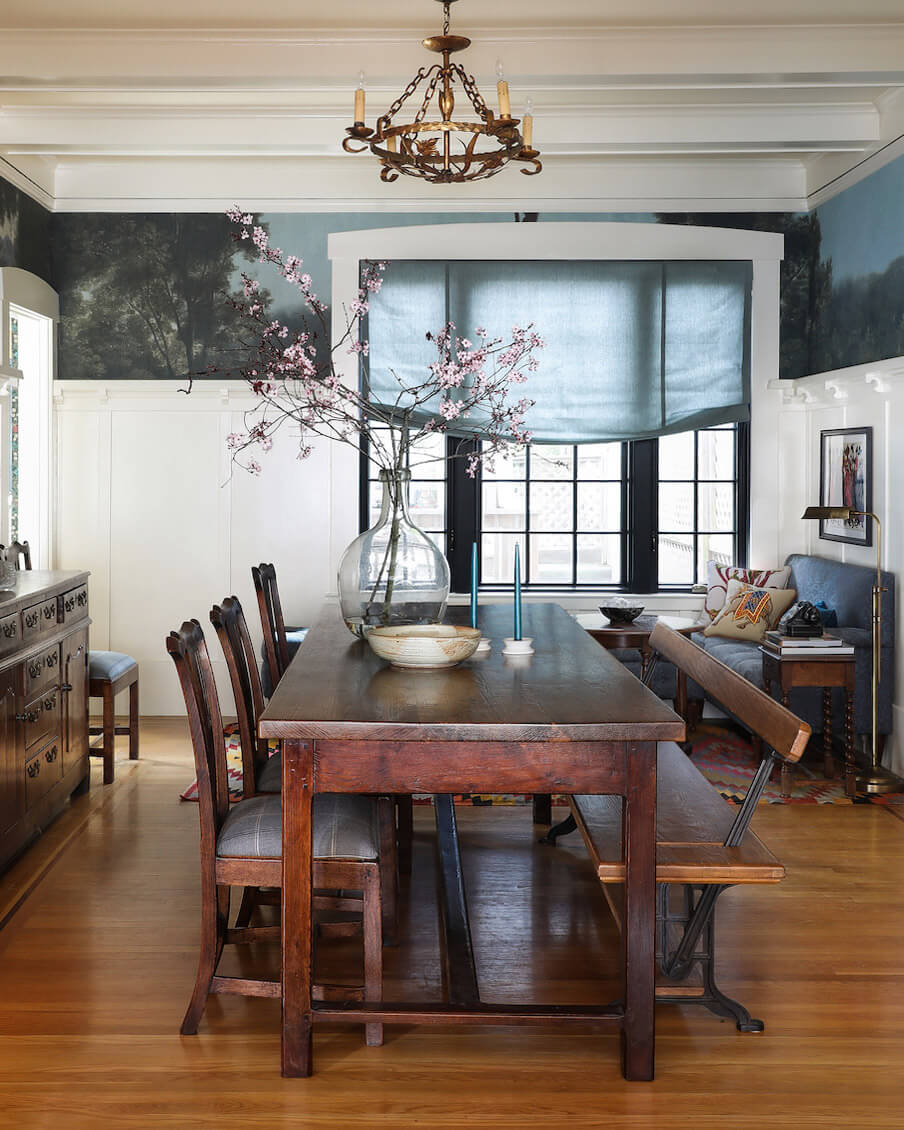 Take a look at these English style homes: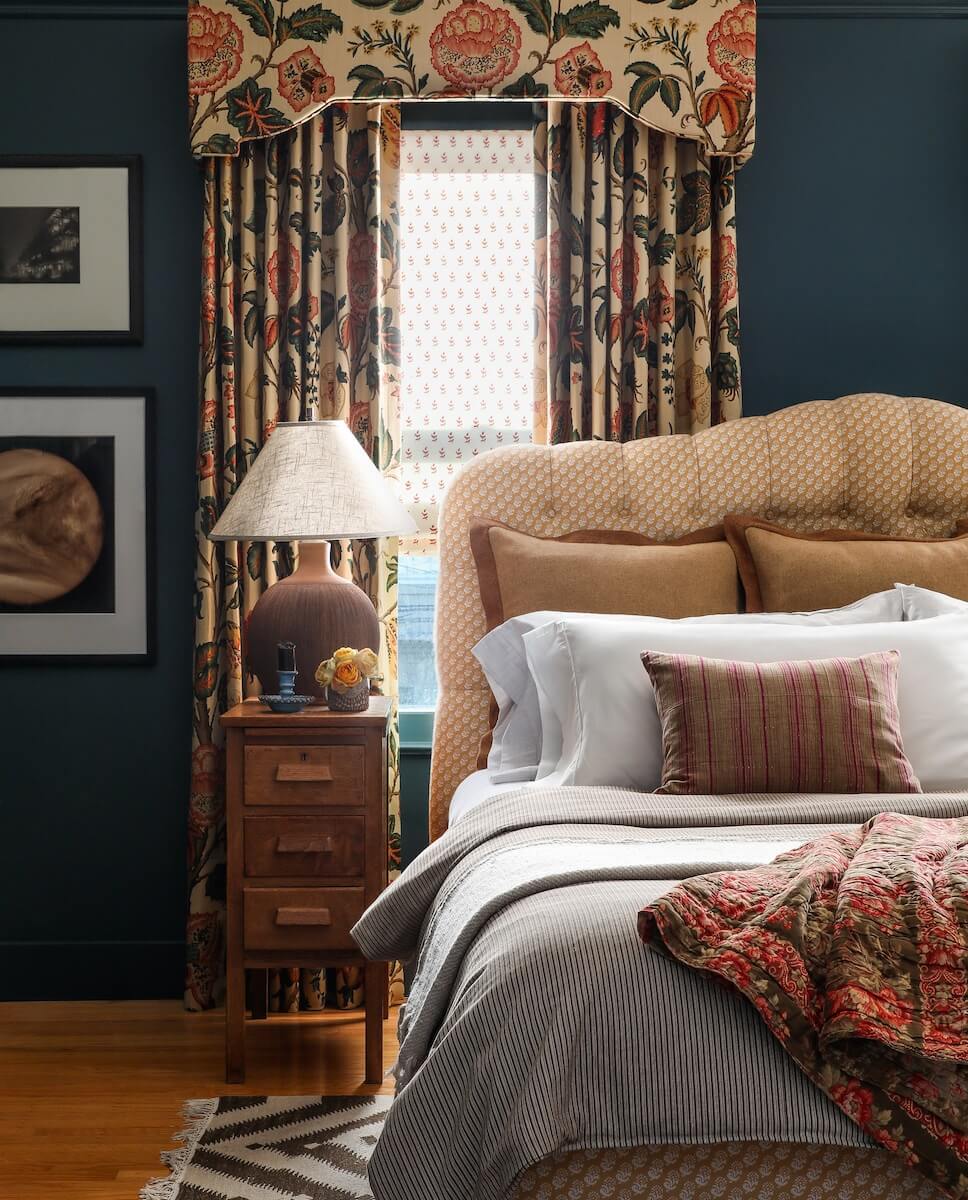 A dark blue master bedroom with English-style fabrics.
The master bathroom with an alcove featuring the shower and bath. It has a slight Moroccan touch with antique furnishings.
styling by CJ Sandgren & photography by Haris Kenjar