A Scandinavian Loft Made of Concrete and Wood
Concrete and wood. It's a beautiful material combination in architecture. Contrasts are often good in design and the cold and raw concrete and warm wood is usually a winning combination.
You can also see that in this Scandinavian loft apartment in Gothenburg. The concrete base of the loft gets warm touches with wooden statement walls.
In the center of the loft they built a wooden structure. Inside they built the bathroom and closet space. And a few steps up, behind the wooden cube, you'll find the home office. And of course the loft bedroom is built above.
The architects (Bornstein Lyckefors) call this way of building "Human Brutalism". The raw untreated concrete is the center piece of the building. It's cool, it's functional and an architectural beauty.
I alays love a night shot of a beautiful home. The wood and concrete look so good together.
Soft and raw. By adding pink velvet sofa's and layered textiles you create a warm look.
The sofa is called "Marenco" by Italian furniture brand Arflex.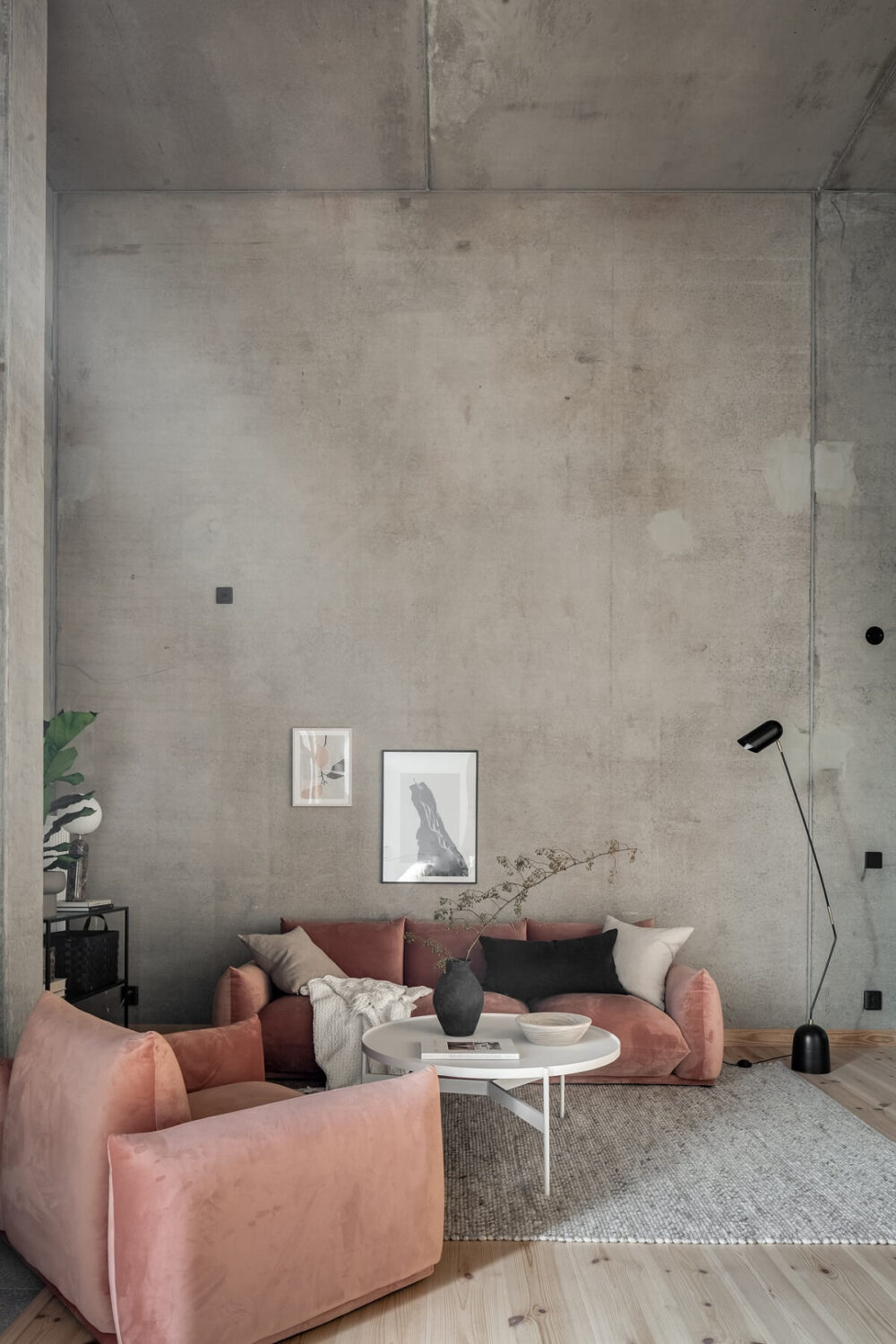 The concrete is combined with untreated pine wood.
Behind the wooden cube you'll find another room which is perfect as a home office. Inside the cube is the bathroom and storage closets.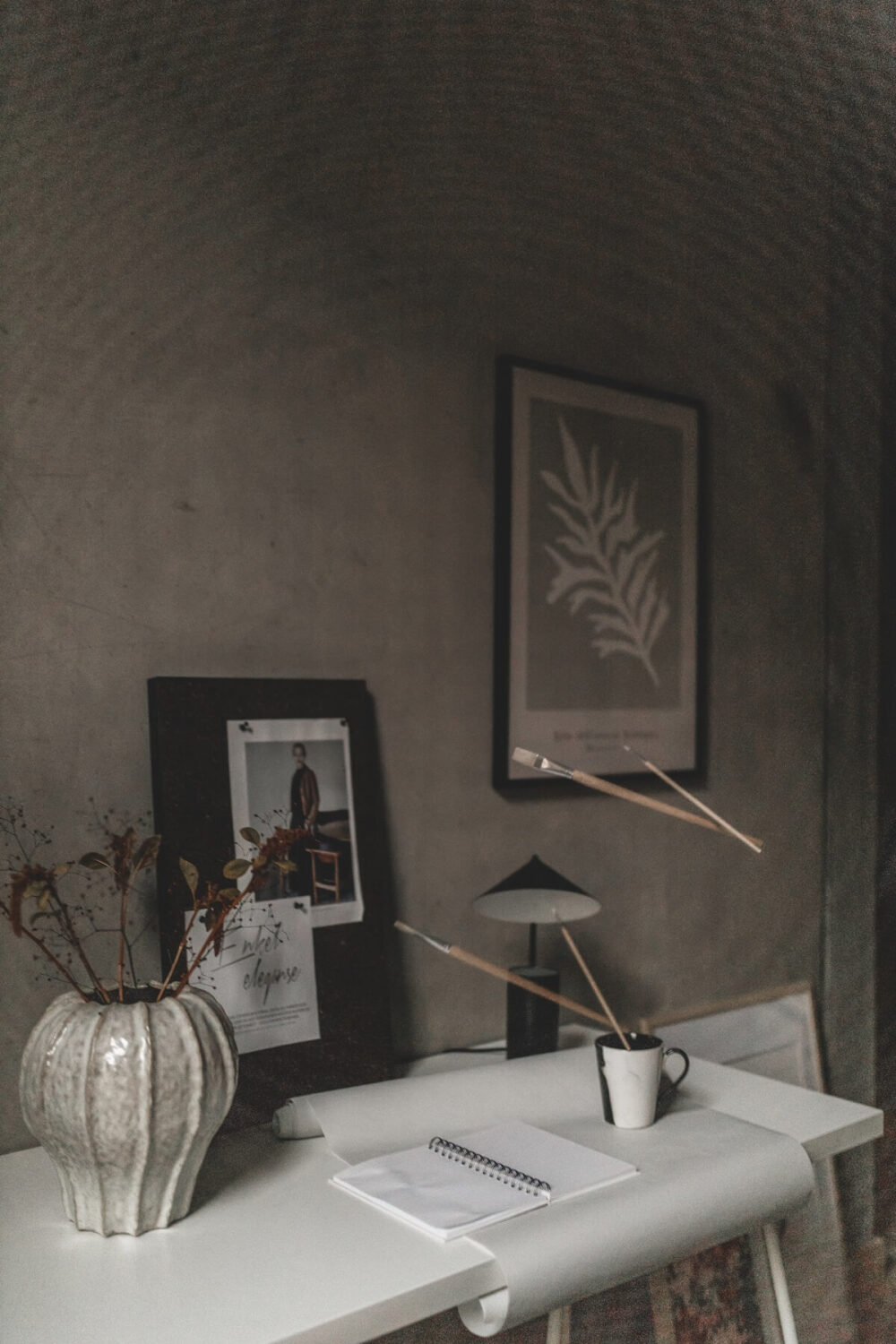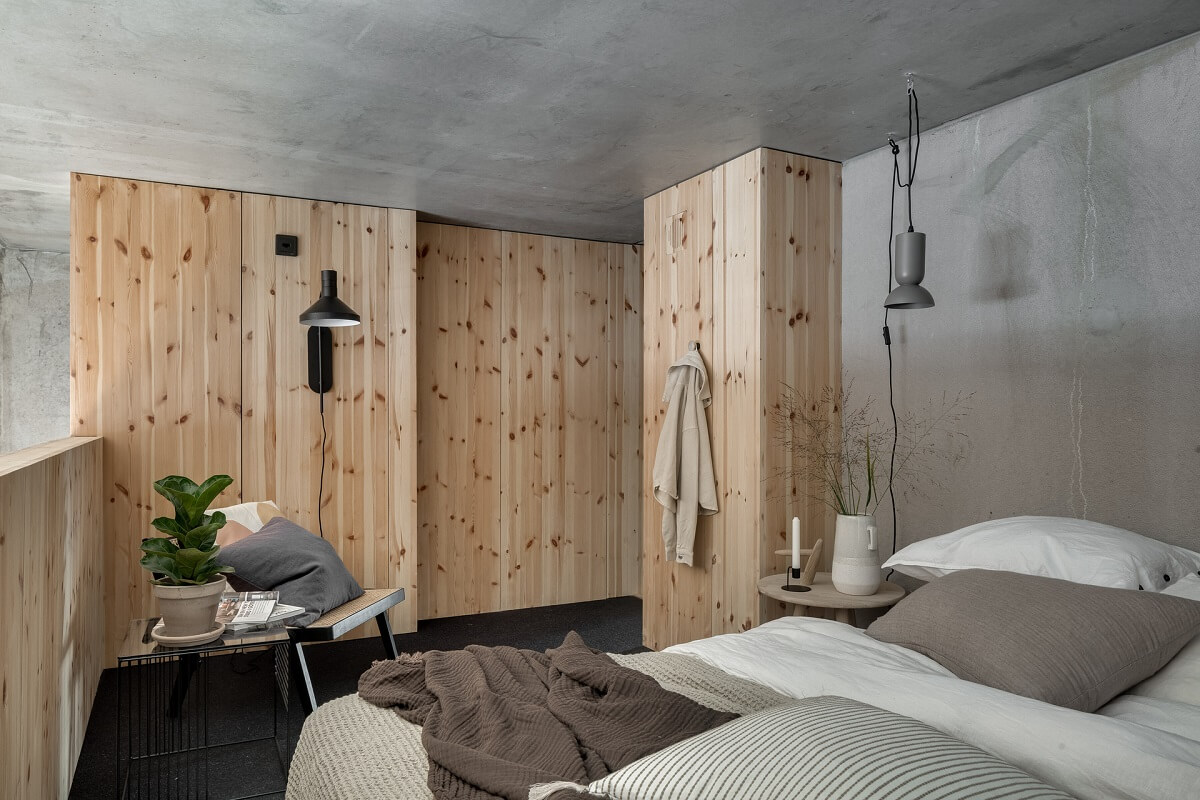 The sleeping loft is also a concrete and wood affair. But by adding plenty of textiles you create a warm bedroom space.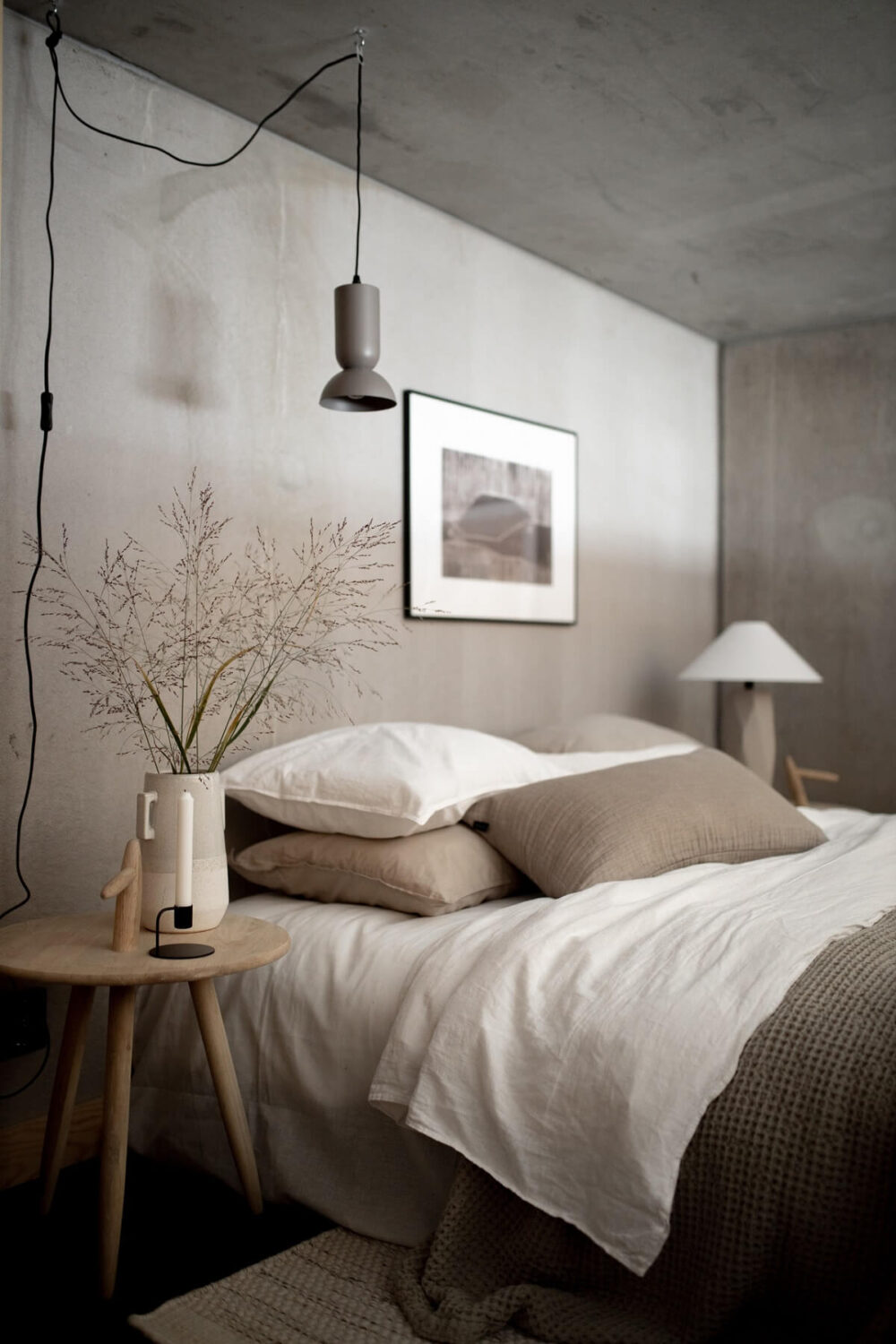 A similar style loft decorated for Christmas can be found here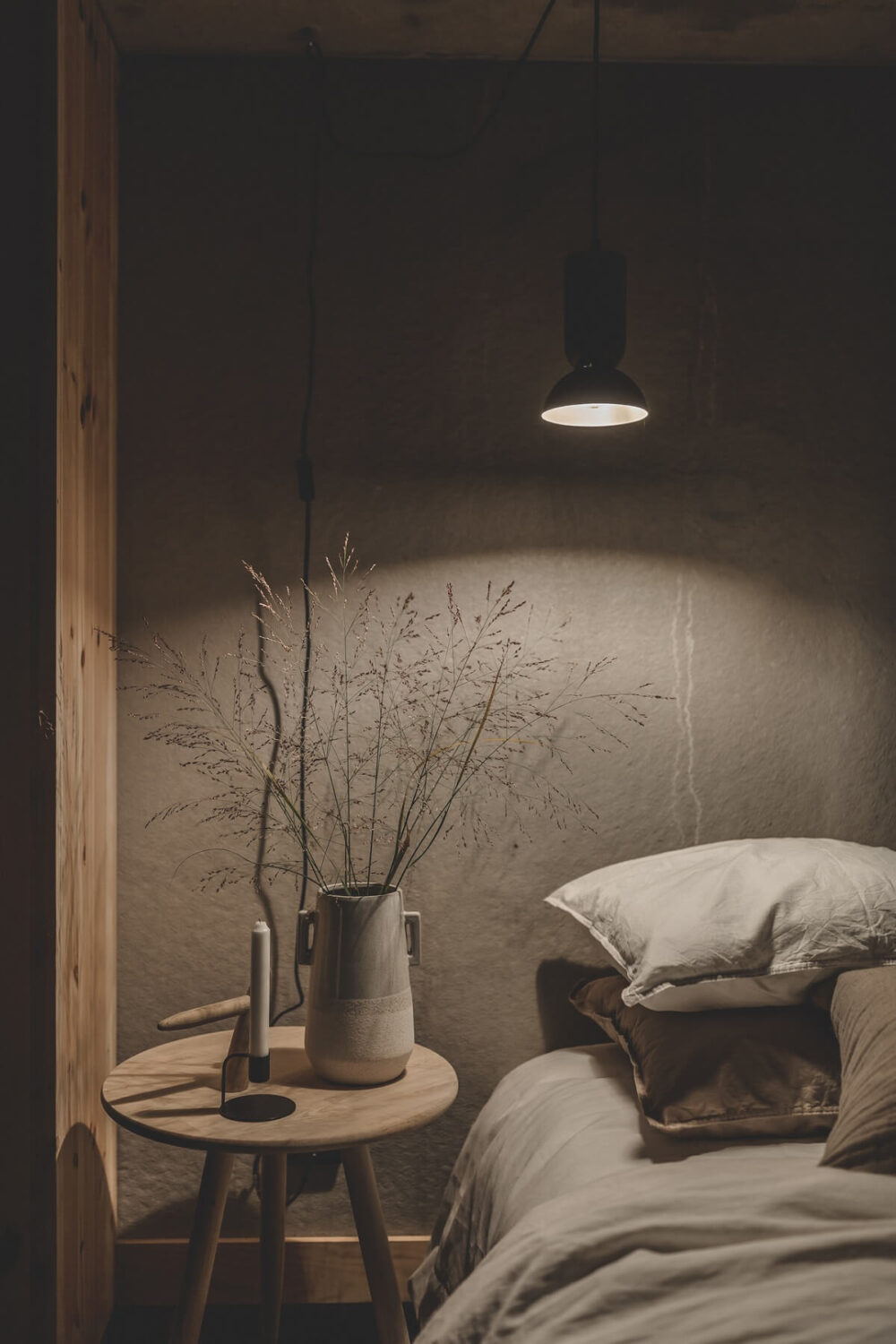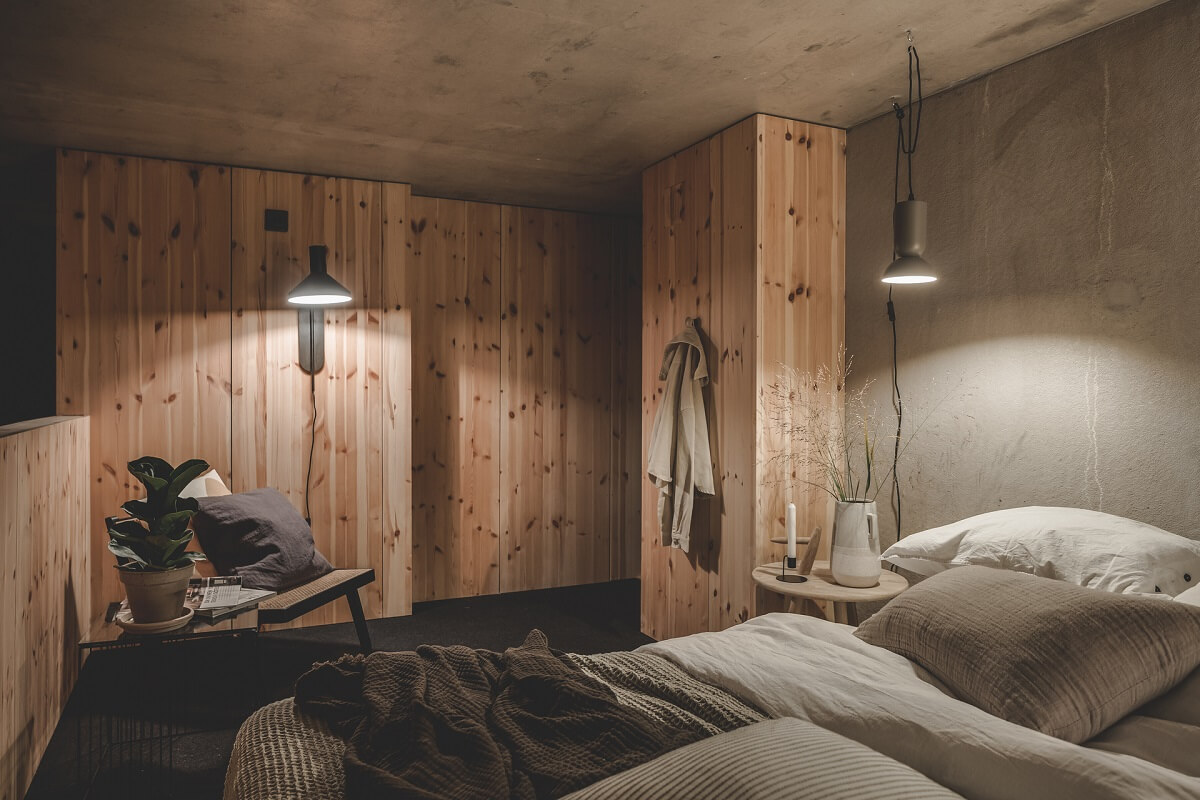 Take a look at these homes where concrete takes center stage: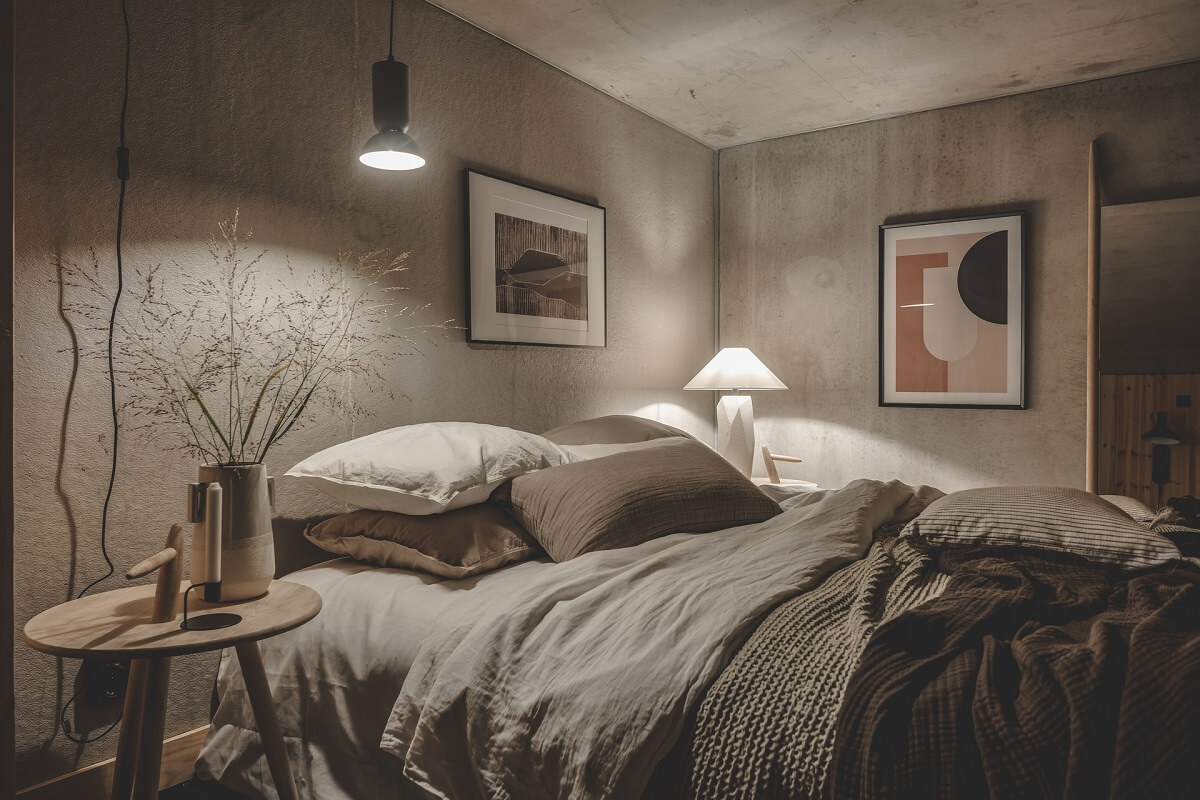 photography by Nya Kvadrat