A Pink Concrete Extension For A Victorian Home in London
Homes with raw concrete as an architectural design element in a home is not uncommon. Pink concrete however is not something you see everyday but today I found a beautiful home that rocks pink concrete.
Gesford Architects designed this pink concrete extension for a Victorian home in Hackney, London. The pink isn't just limited to the concrete, the sunken living area also rocks pink cushions and the kitchen cabinets are also pink.
I'm a big fan of pink in home design so I absolutely love this home extension, it's such a great change from the normal concrete and even though concrete is a raw material because of the color it now adds softness to the historic home.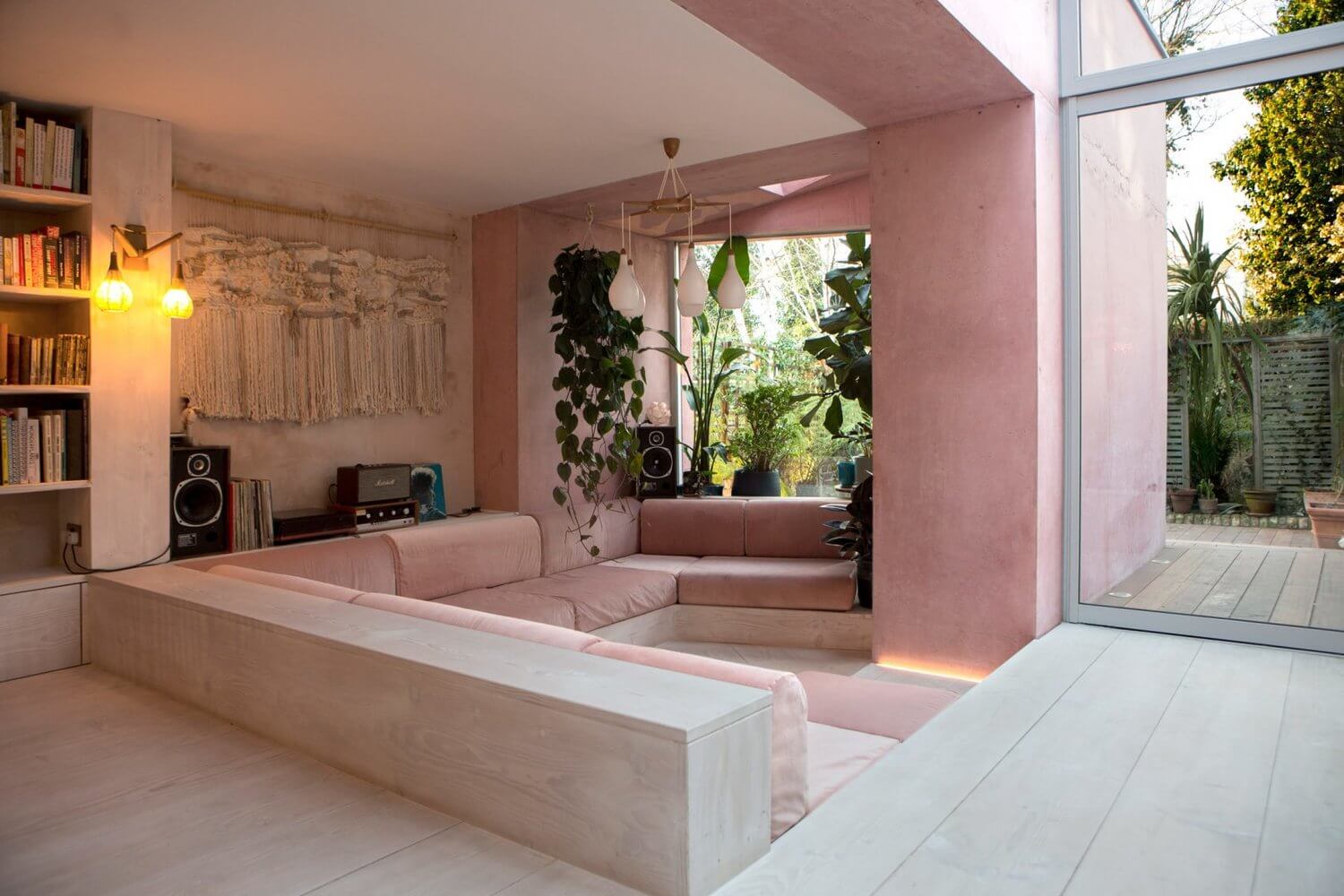 The sunken pink living room with a picture window overlookig the garden.
A skylight to bring more natural light in this new extension.
I love the green tiles in the bathroom. The skylight above the bath must be wonderful when it's dark and you can see the stars.
photos by Andrew Ogilvy