English Cottage Meets California Cool in a Mill Valley Home
You take the cozy atmosphere of an English cottage then you add some Californian aesthetic plus some farmhouse touches and voila you have this beautiful home in Mill Valley, California.
The owners fell in love with this home in Marin County and they wanted to expand the home without losing the 1870s cabin elements they fell in love with.
To do this they hired architect Gil Shafer and together with Rita Konig did they create an absolutely stunning family home that combines English cottage style with a California cool look. Take a look at all these pictures and prepare to fall in love!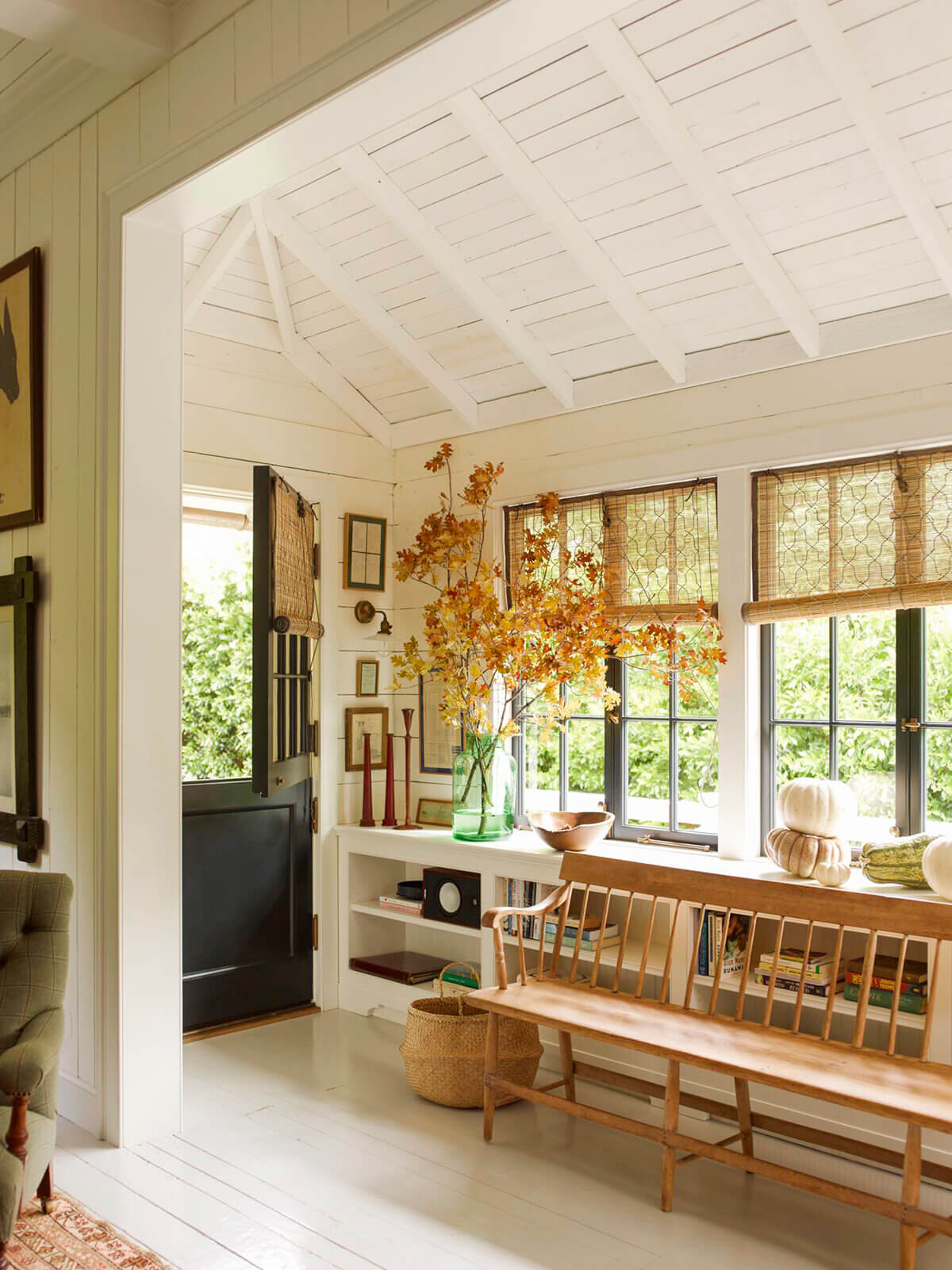 If the hallway looks this good you know the entire home is going to be a stunner.
A Dutch door leads to the bright hallway with buil-in storage bench. To fully create a farmhouse look they decorated the room with a large wooden bench and eathy colors.
You'll find many benches in this home, from window seats like this one to a built-in reading nook and cozy seating under the stairs.
While the majority of the home is decorated in light colors. The dining room is the exception white moody dark colored walls and a blue bookcase surrounded the window.
The art on the wall make is personal and perfectly farmhouse style.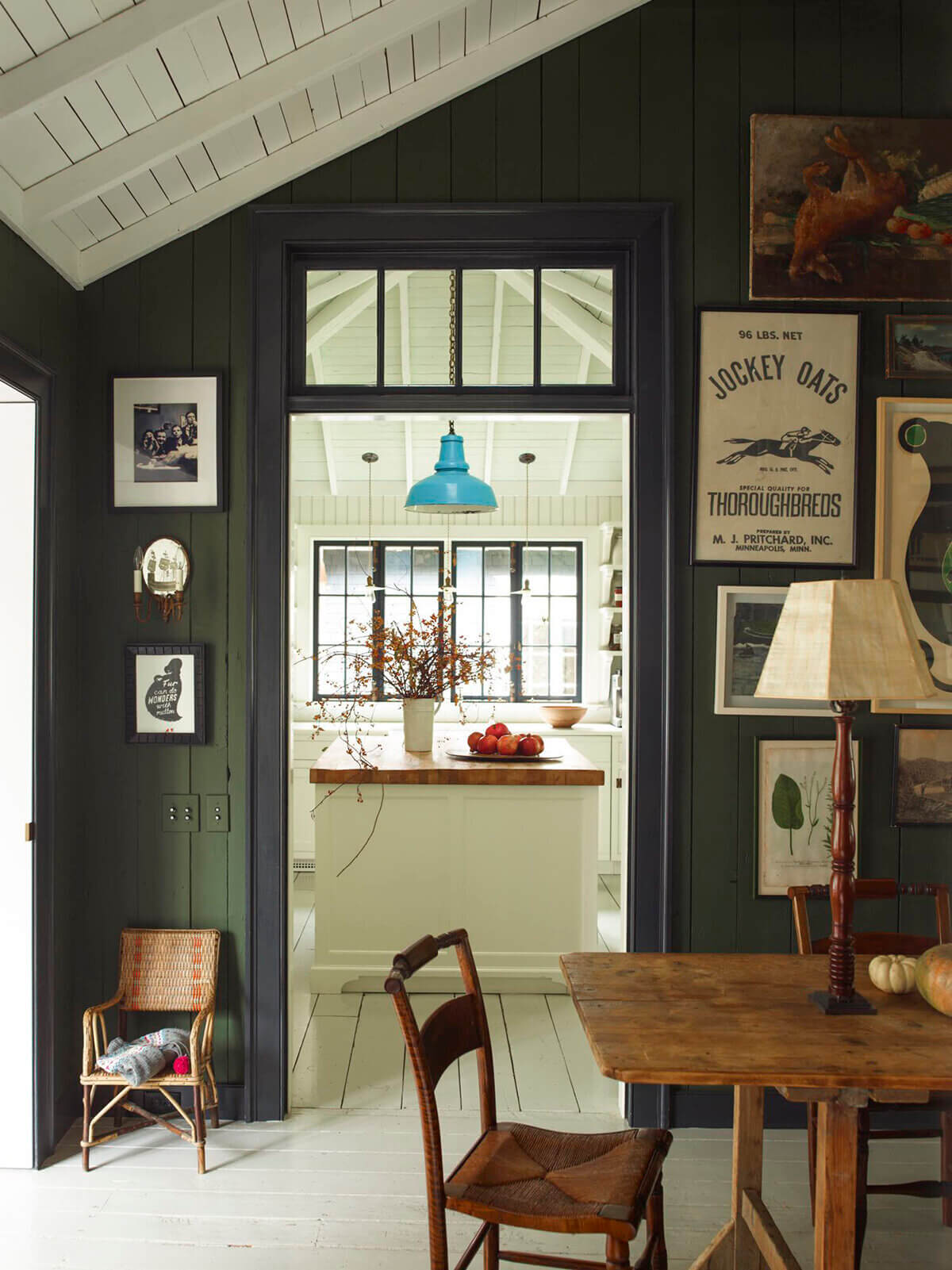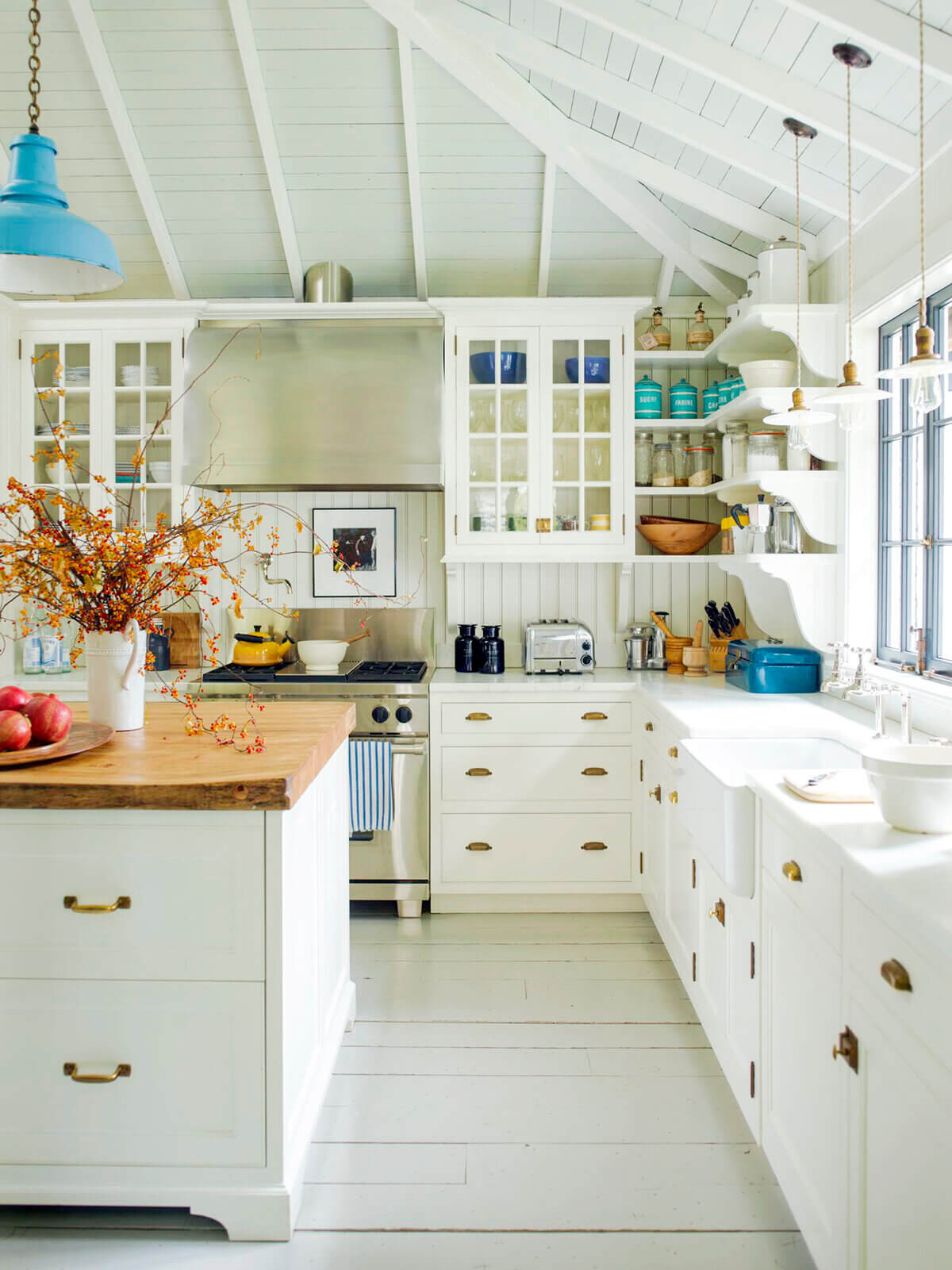 An all white kitchen with white cabinets, a white floor and white walls and ceiling. While the light colors already add a spacious feeling to the room, that's enhanced by the high, slightly slanted ceilings.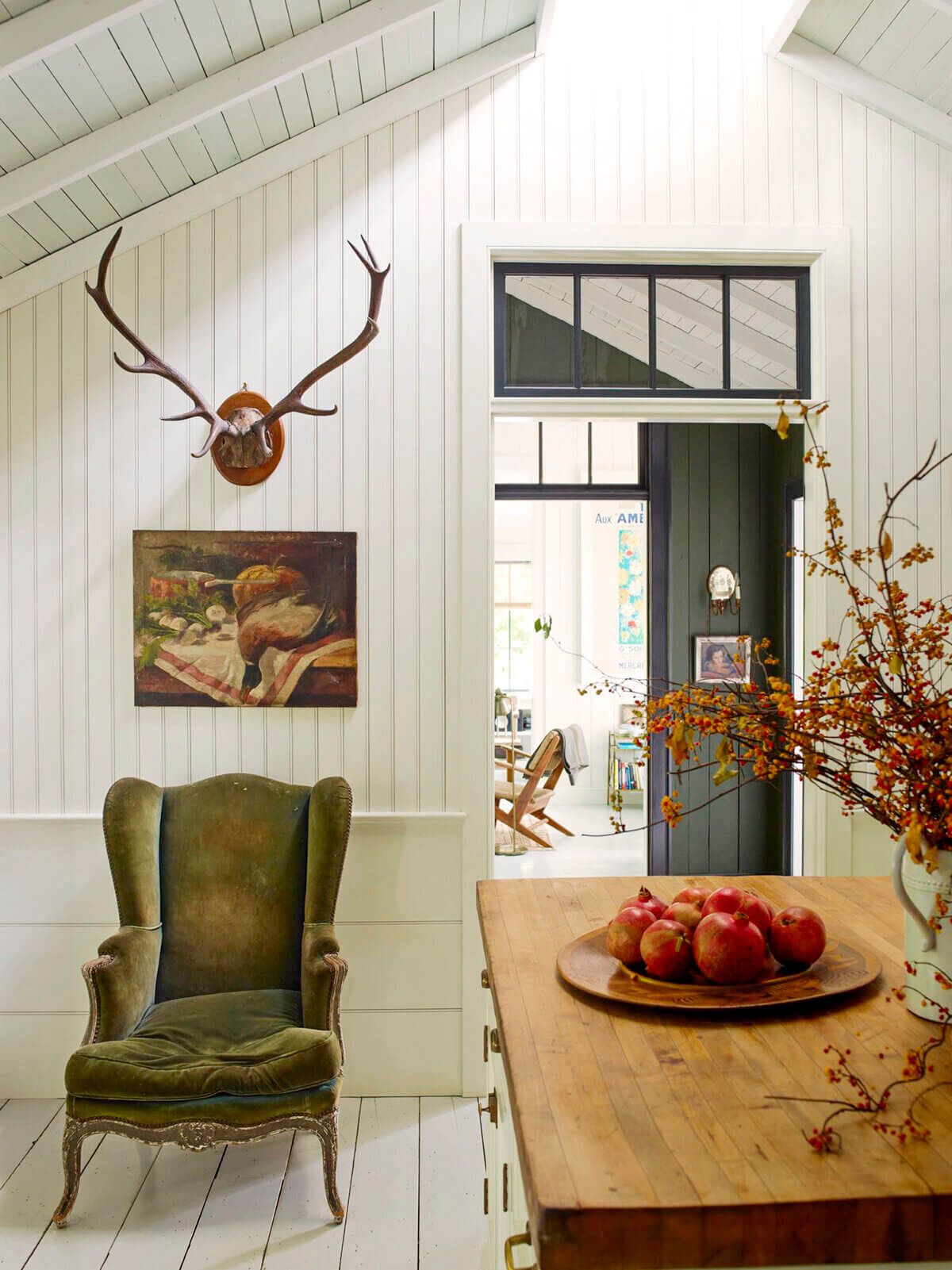 Is this the perfect reading nook? I think so! In the blue painted living room this reading nook has been created with built-in shelves and underneath drawers.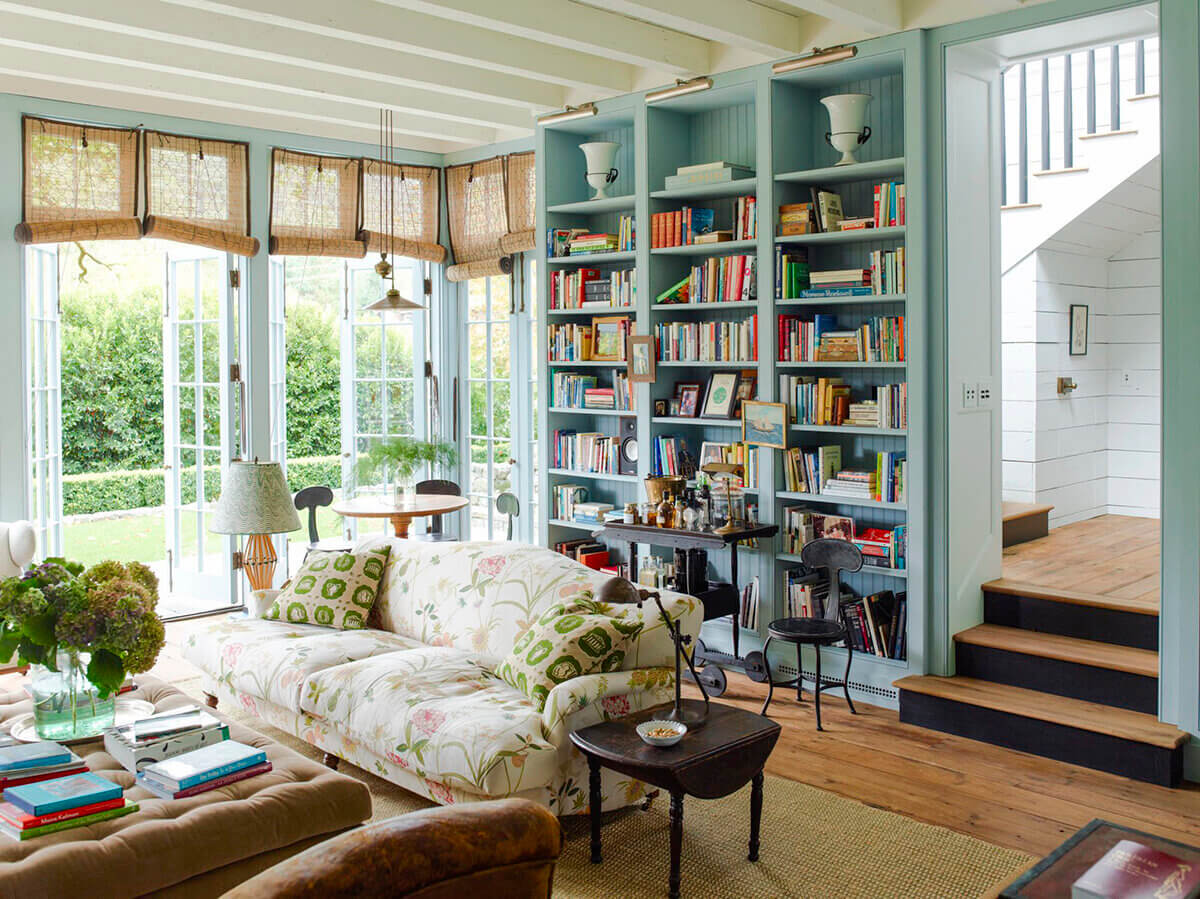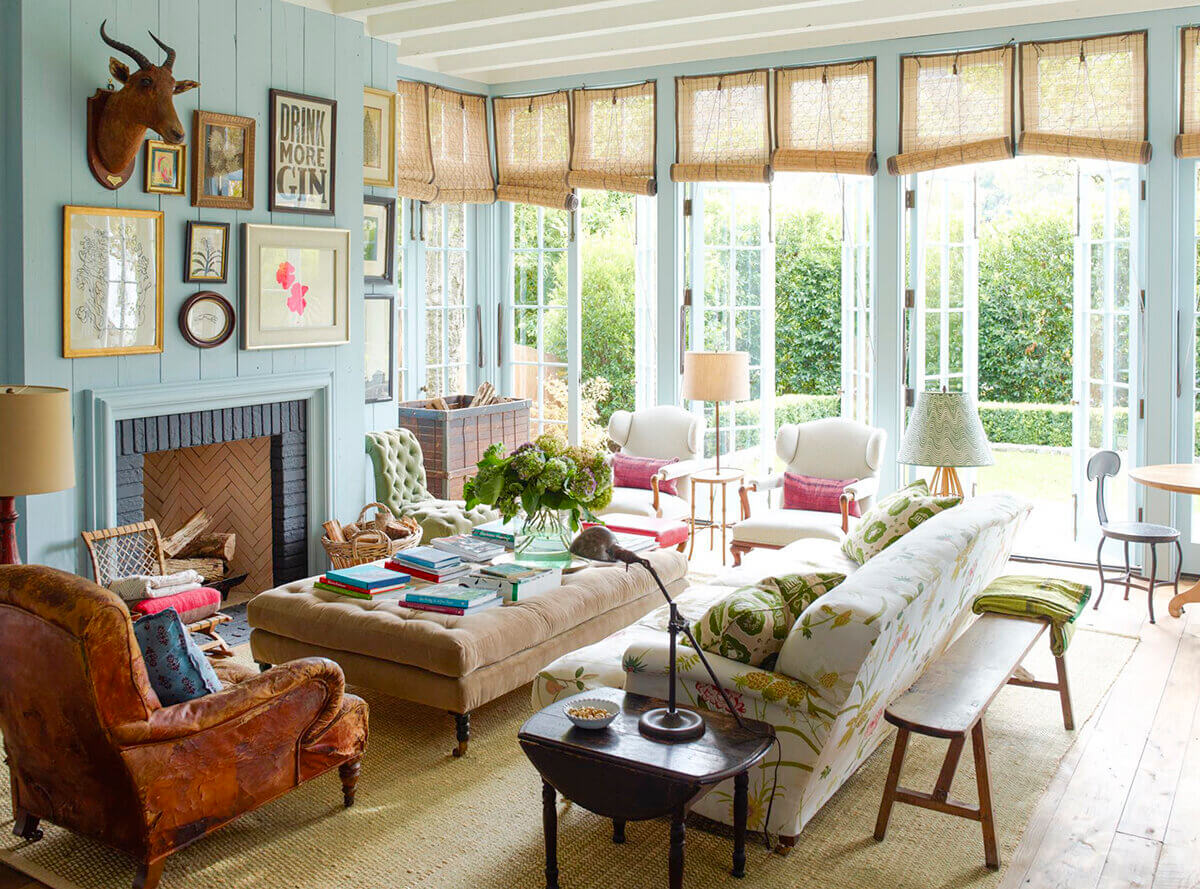 The light color scheme in this living room is where the Californian influences can be seen. But the floral sofa and leather chair is very English cottage style.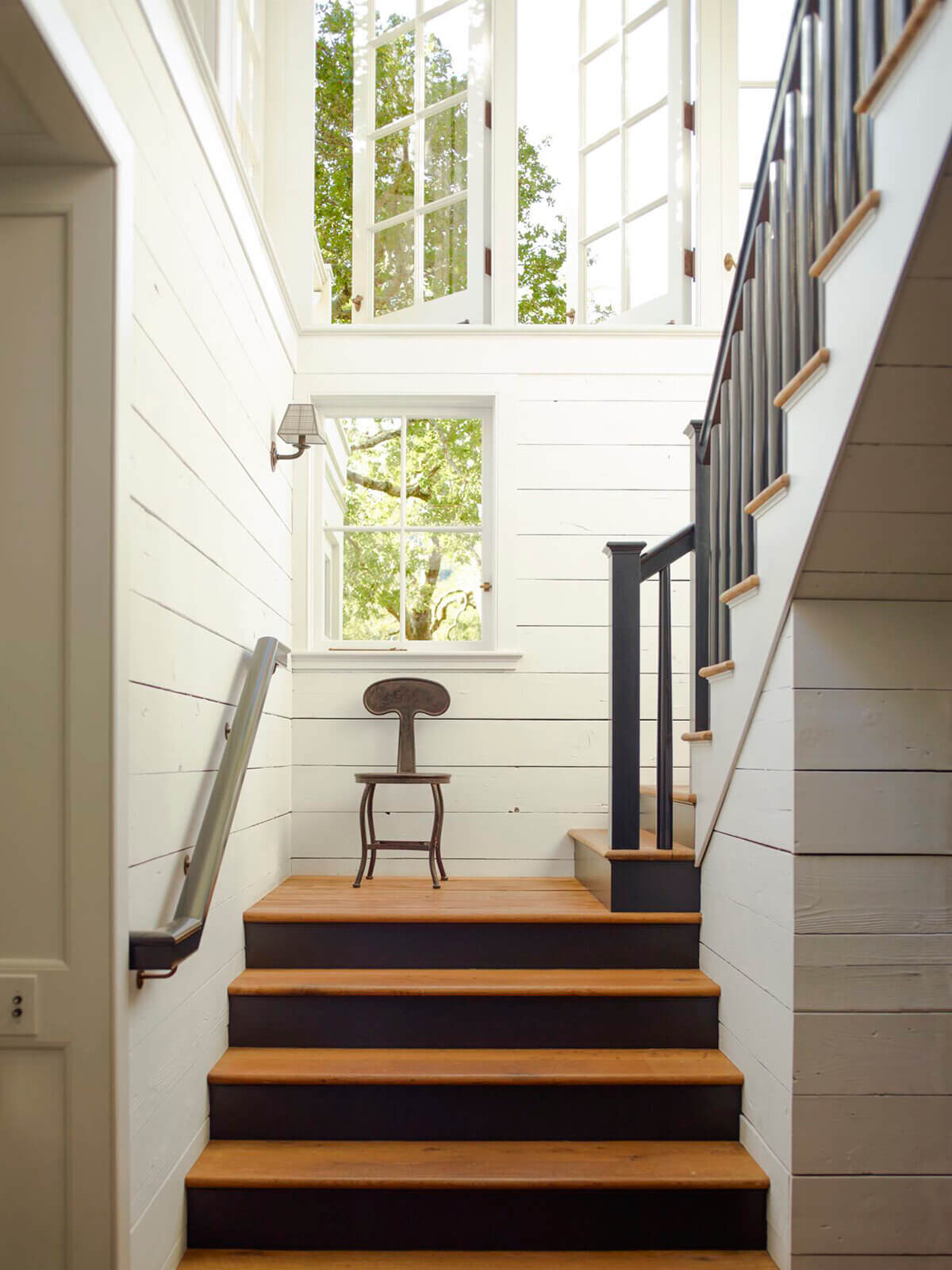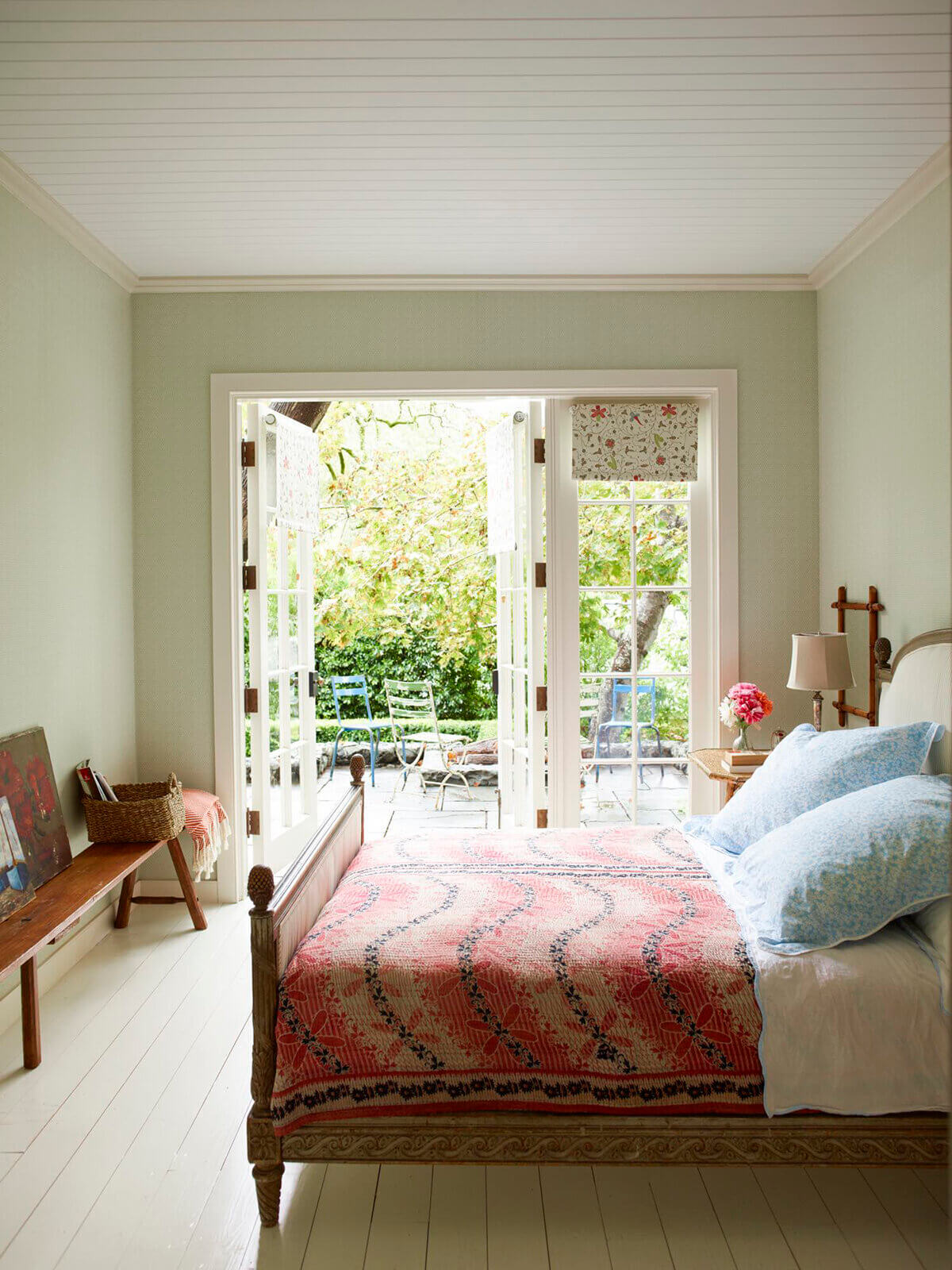 The master bedroom painted in a soft pink shade. With a warm fireplace and blue color accents.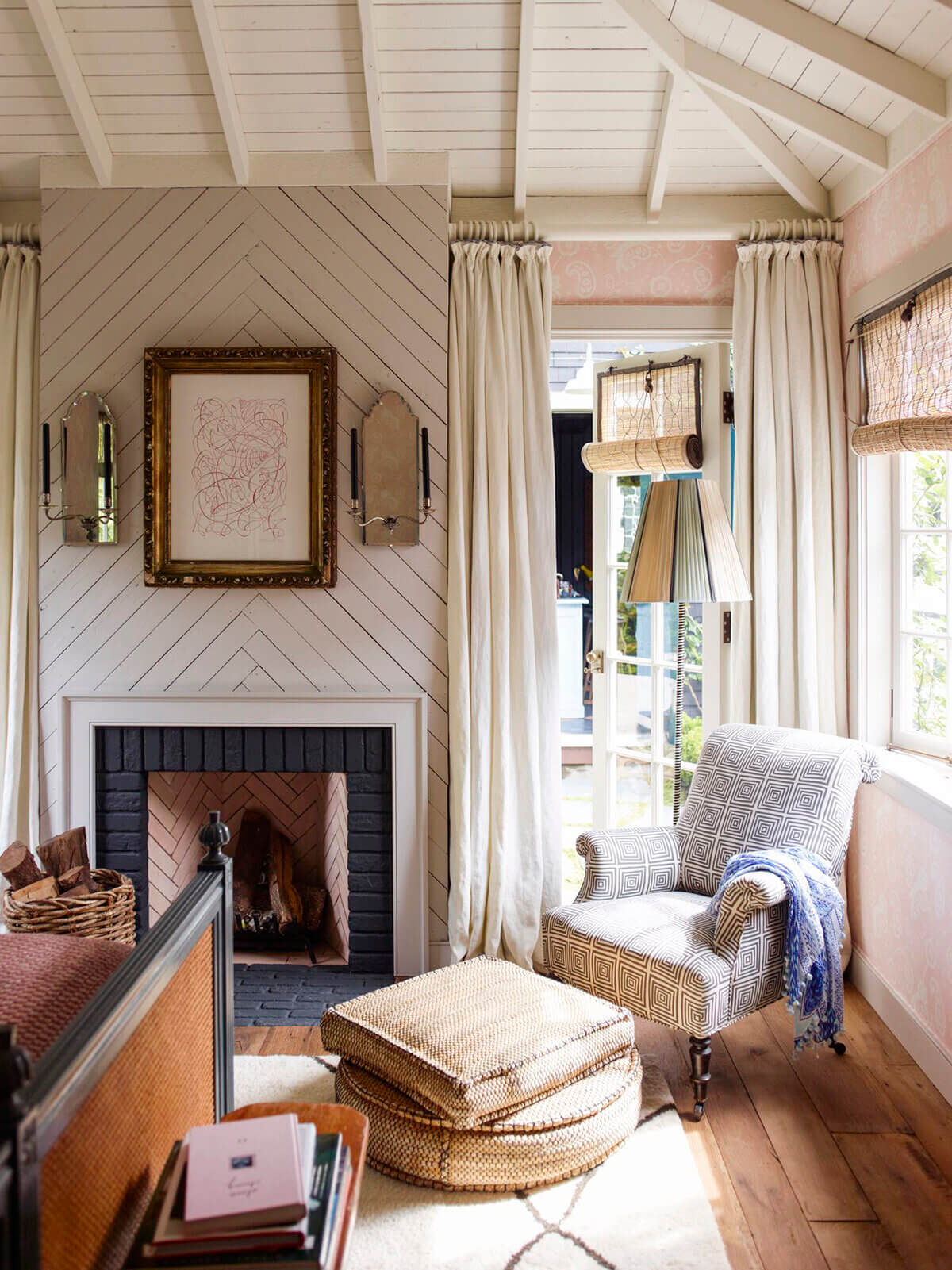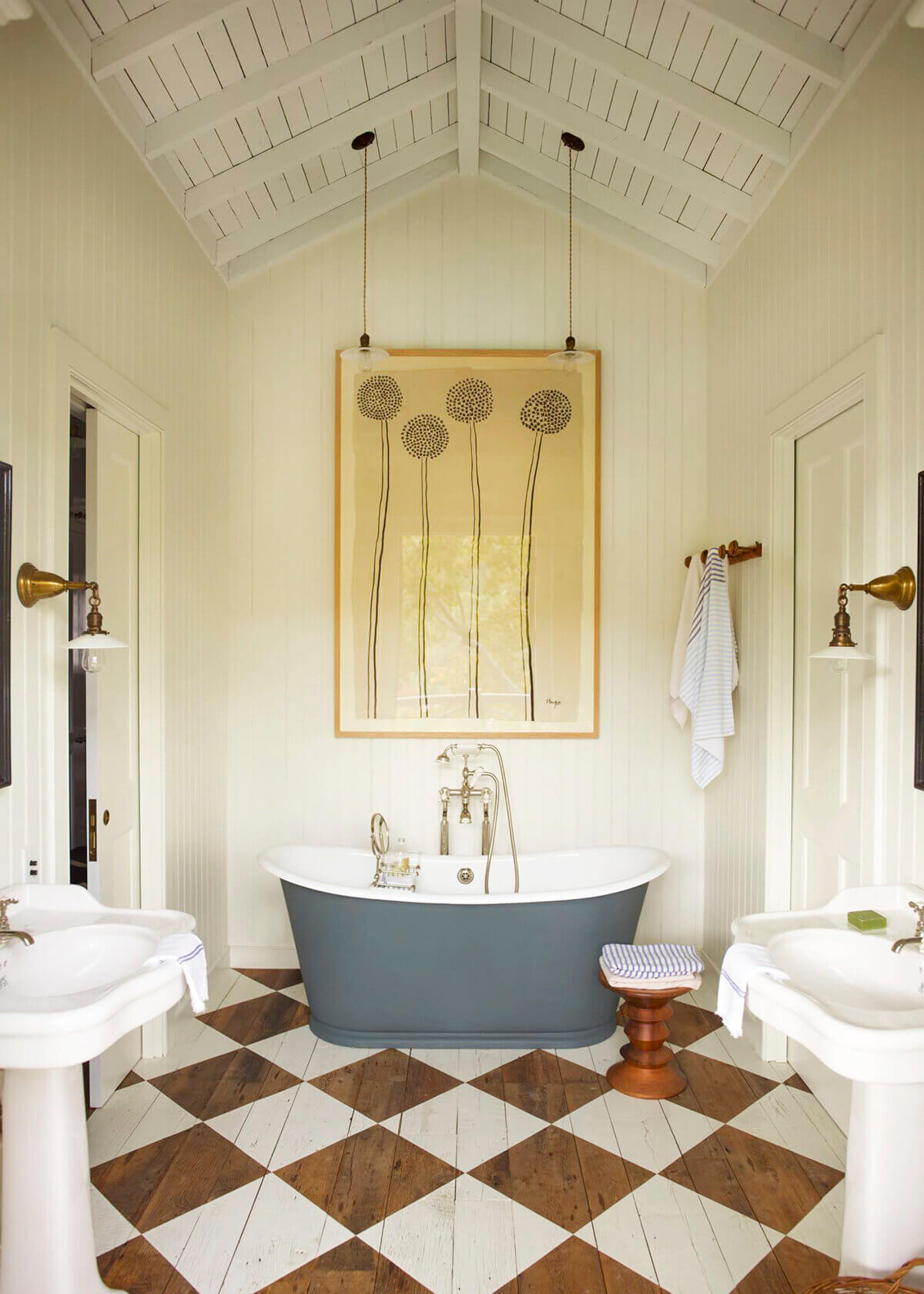 The bathroom has a freestanding bath, his and her sink and high ceilings. I love that the wooden floor has been painted in a checkerboard patterns with white squares and natural wood squares.
And to make this bathroom even better, it has also an outdoor space.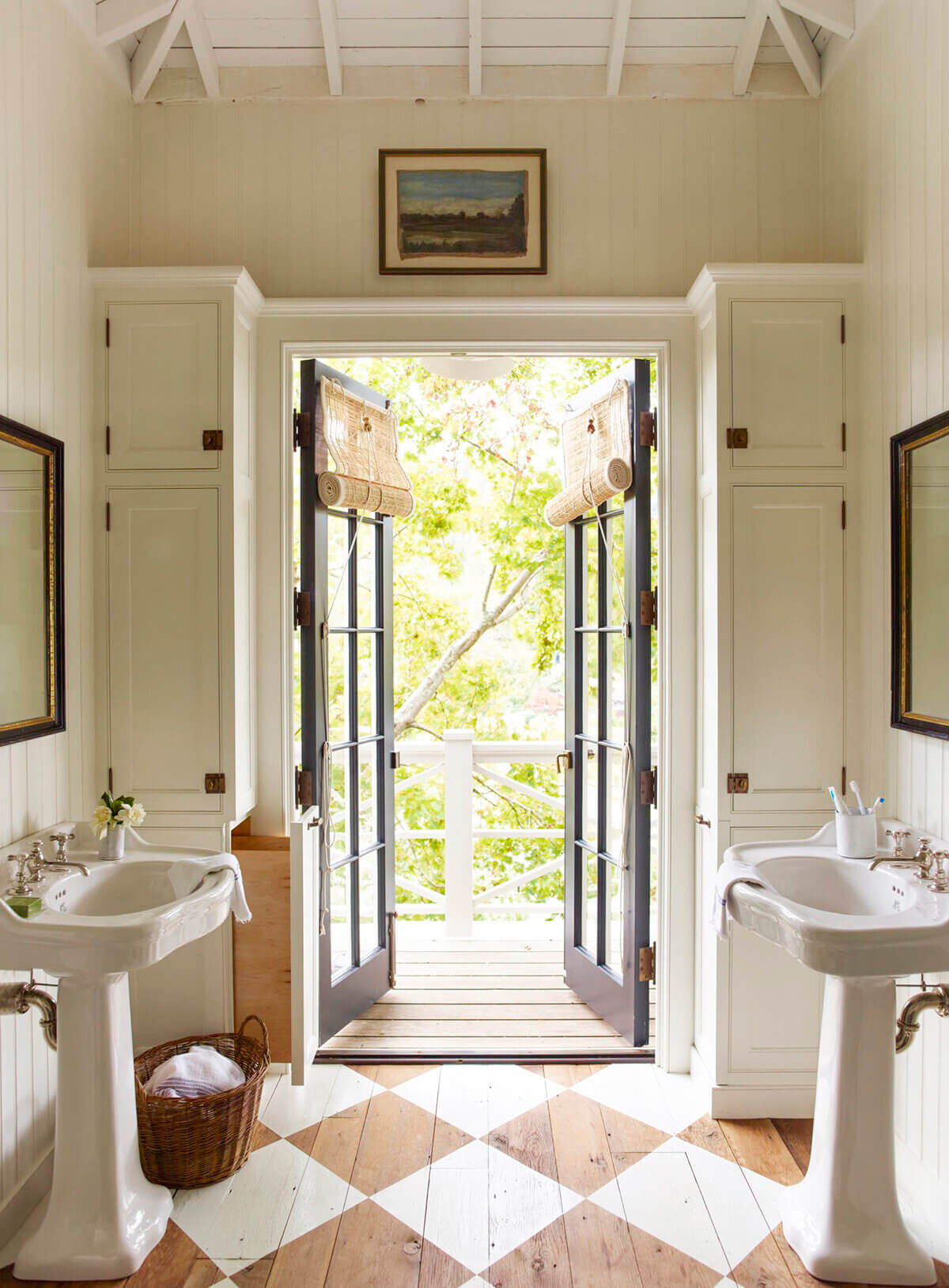 A cozy snug/guest room is decorated in a true cabin style with lots of wood, dark color shades and natural materials. The bar makes this a perfect hangout spot.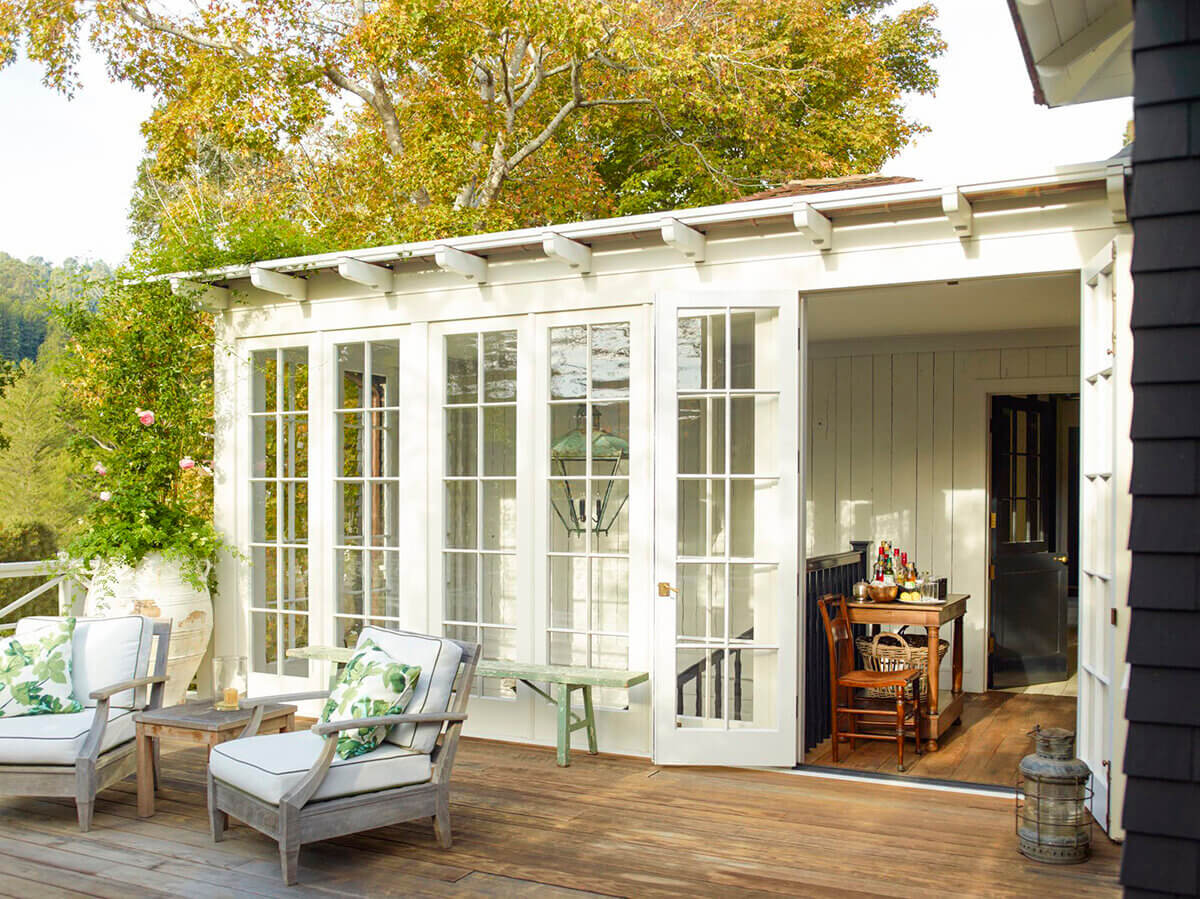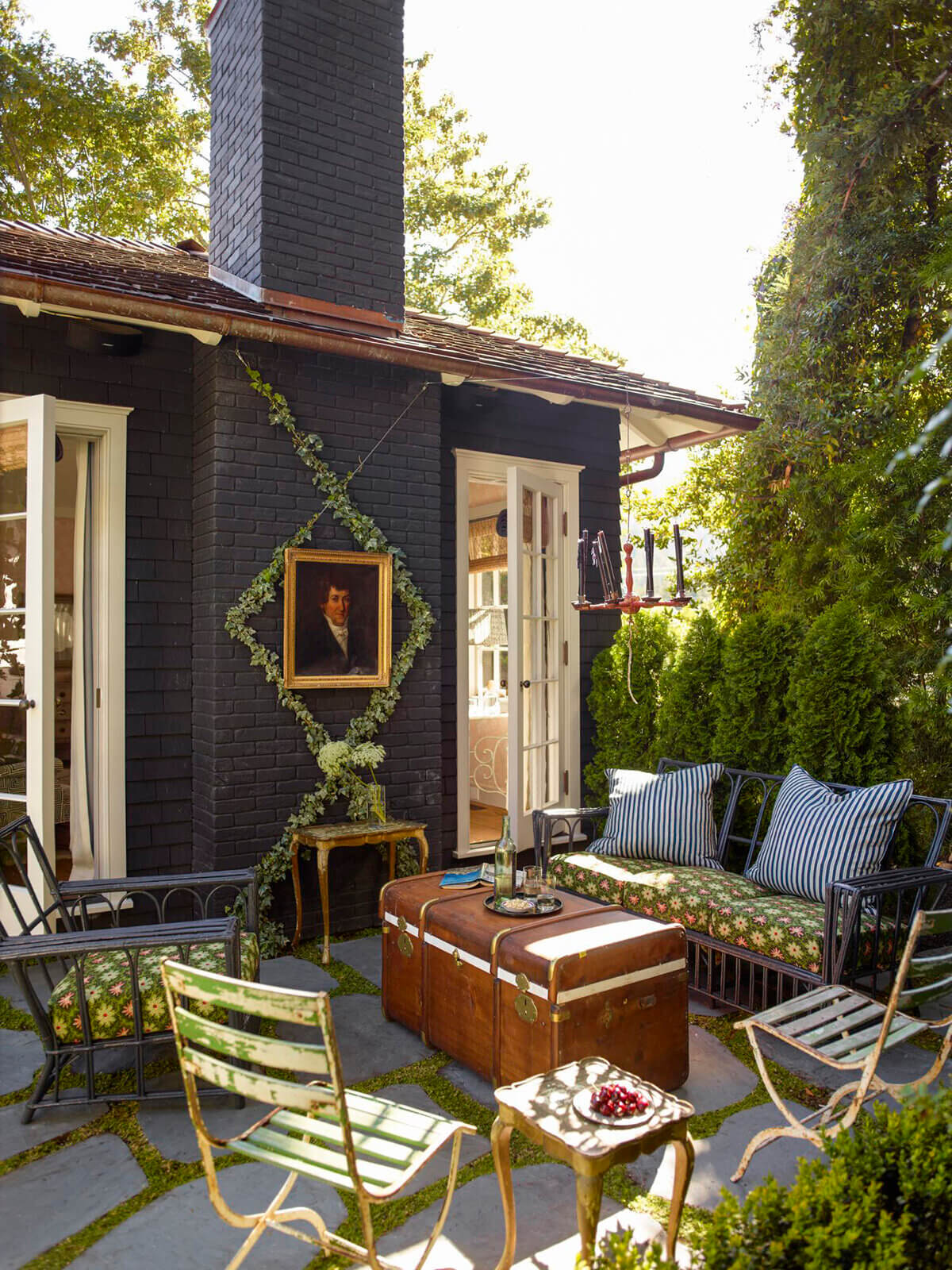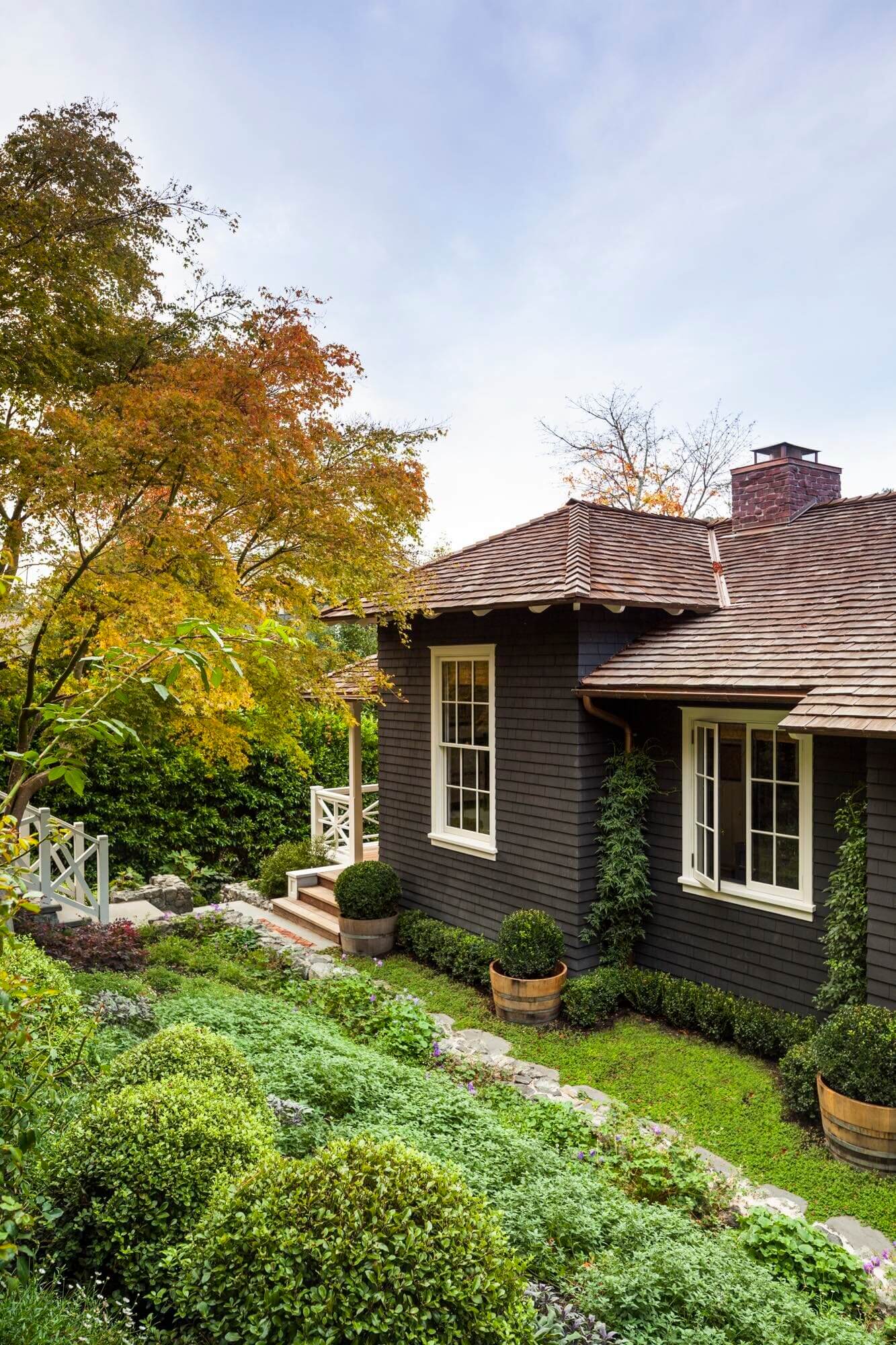 The garden is layed out of several levels with multiple terraces. It's privated, filled with greenerey and from every spot you have a beautiful view of this architectural Mill Valley home.