A Cozy Victorian Country House in England
In the county Kent, in southeast England, and a short distance to the beach stands this beautiful Victorian country house. The Victorian building used to be a reading room for local fishermen and a schoolroom for the local parish, but it's now a cozy home.
The house has been renovated by the owners of Atelier Alicart. With much attention to detail they created a home where the Victorian bones go hand in hand with contemporary furnishings and bespoke interior design.
This historic home is warm, cozy and full of life thanks to the decorating skills of the current owners. I could move in here any minute.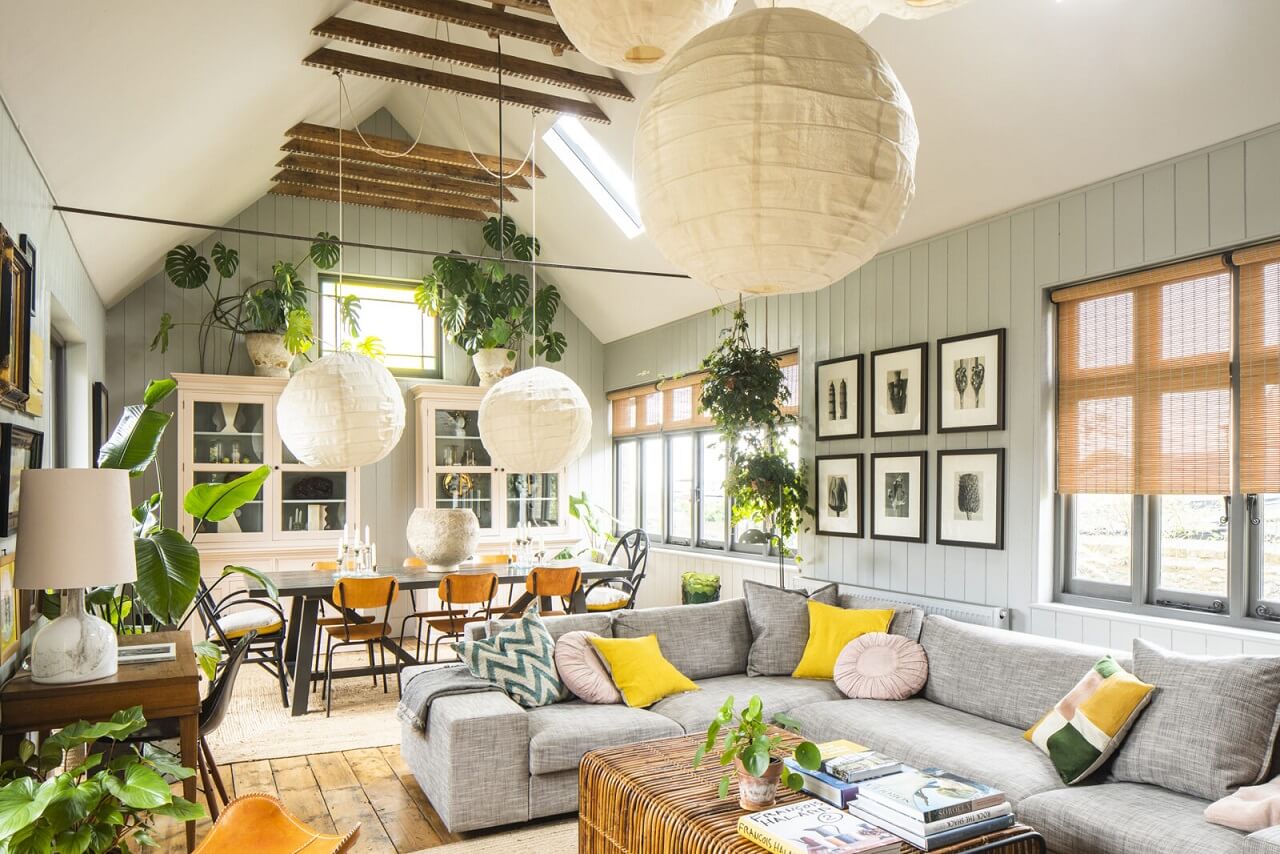 The light living room is a welcoming and social space. The windows overlook the garden on one side and the sandy road to the beach on the other. On the walls are painted V-grooved boarding which is a perfect fit for a home near the beach.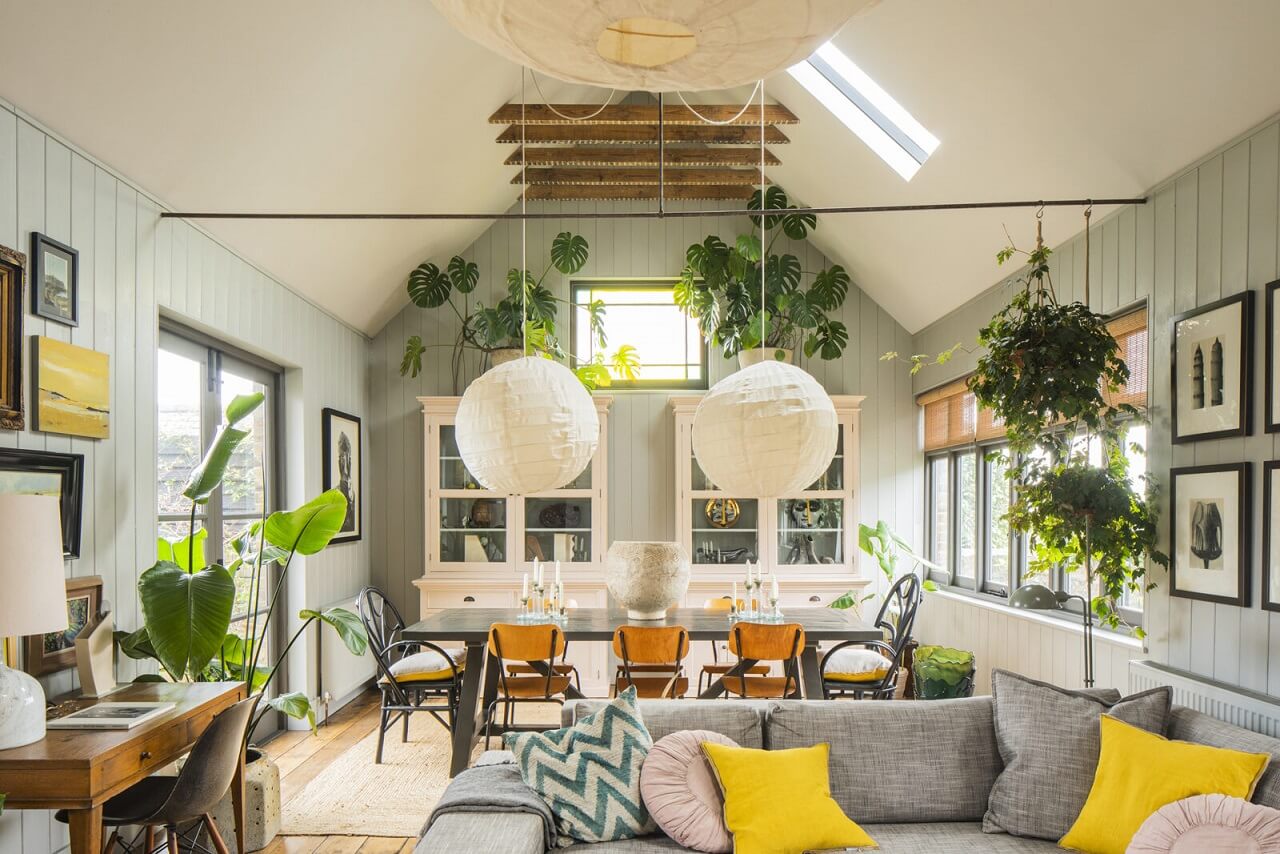 The large l-shaped sofa creates a natural divider between the sitting area and the dining area. The vintage school chairs aournd the dining table are a great nod to the history of this building.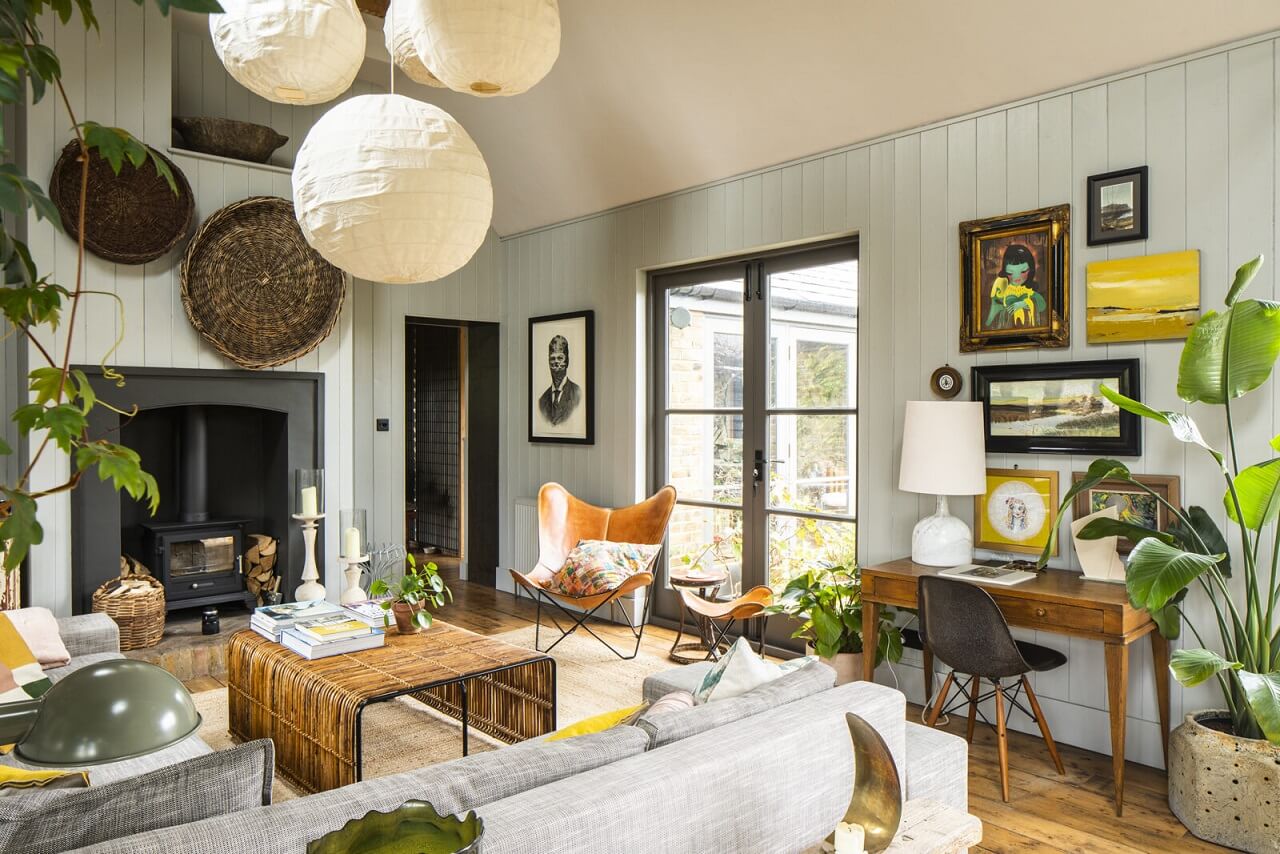 On the floor are the original wooden pine boards, adding character to the room. A large wood-burning stove is the central point in this sitting area.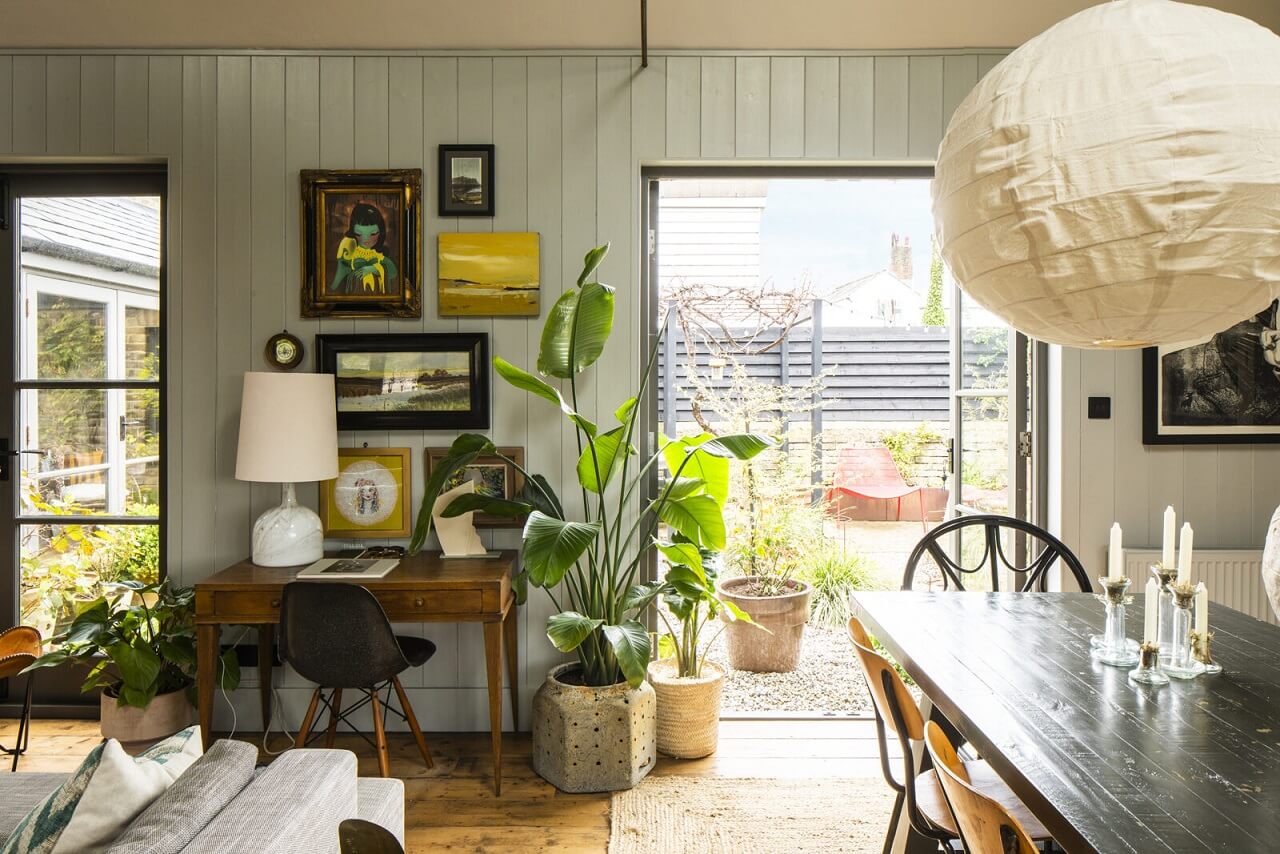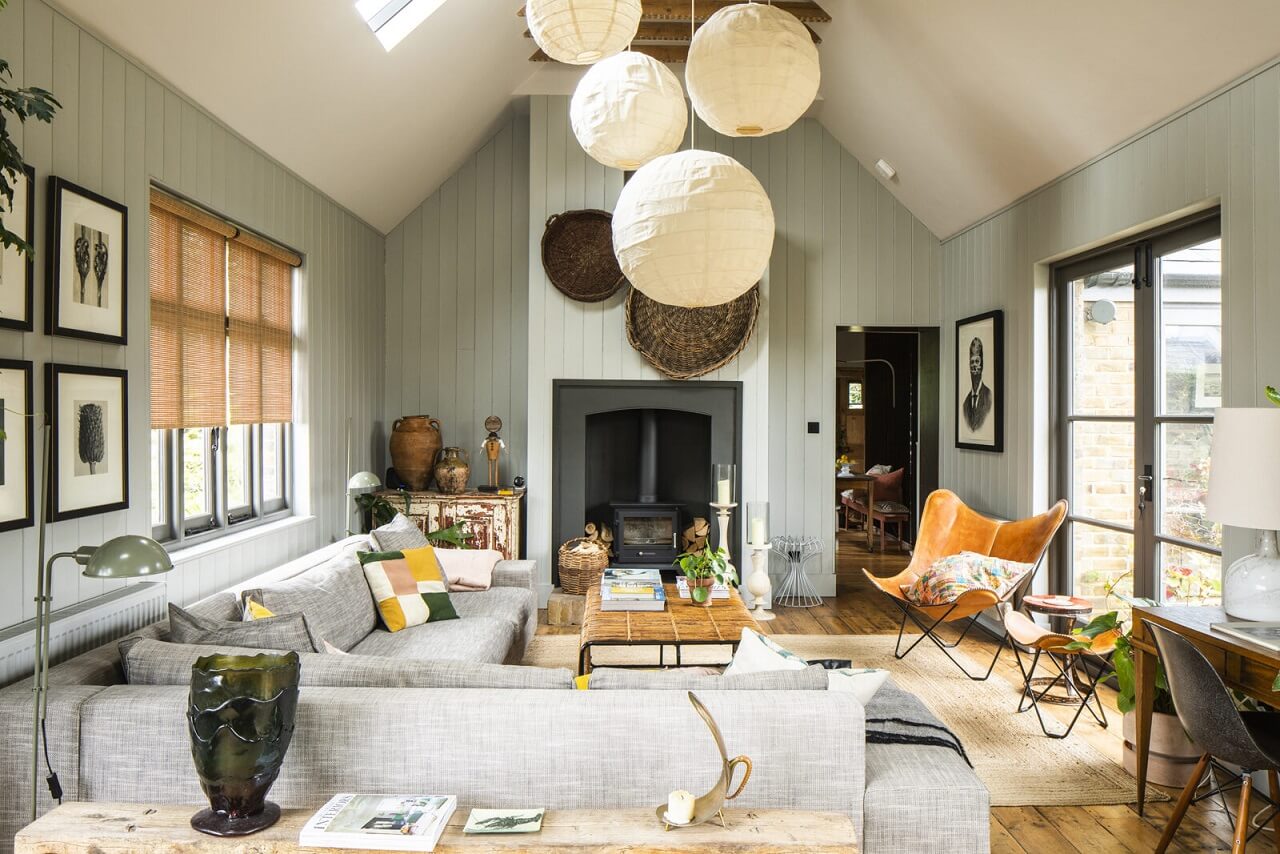 The rustic kitchen has wooden cabinets which also add a little color to the room. A concrete worktop sits atop these rustic cabinets. On the floor you see a lovely natural combination of wooden floorboard with terracotta tiles.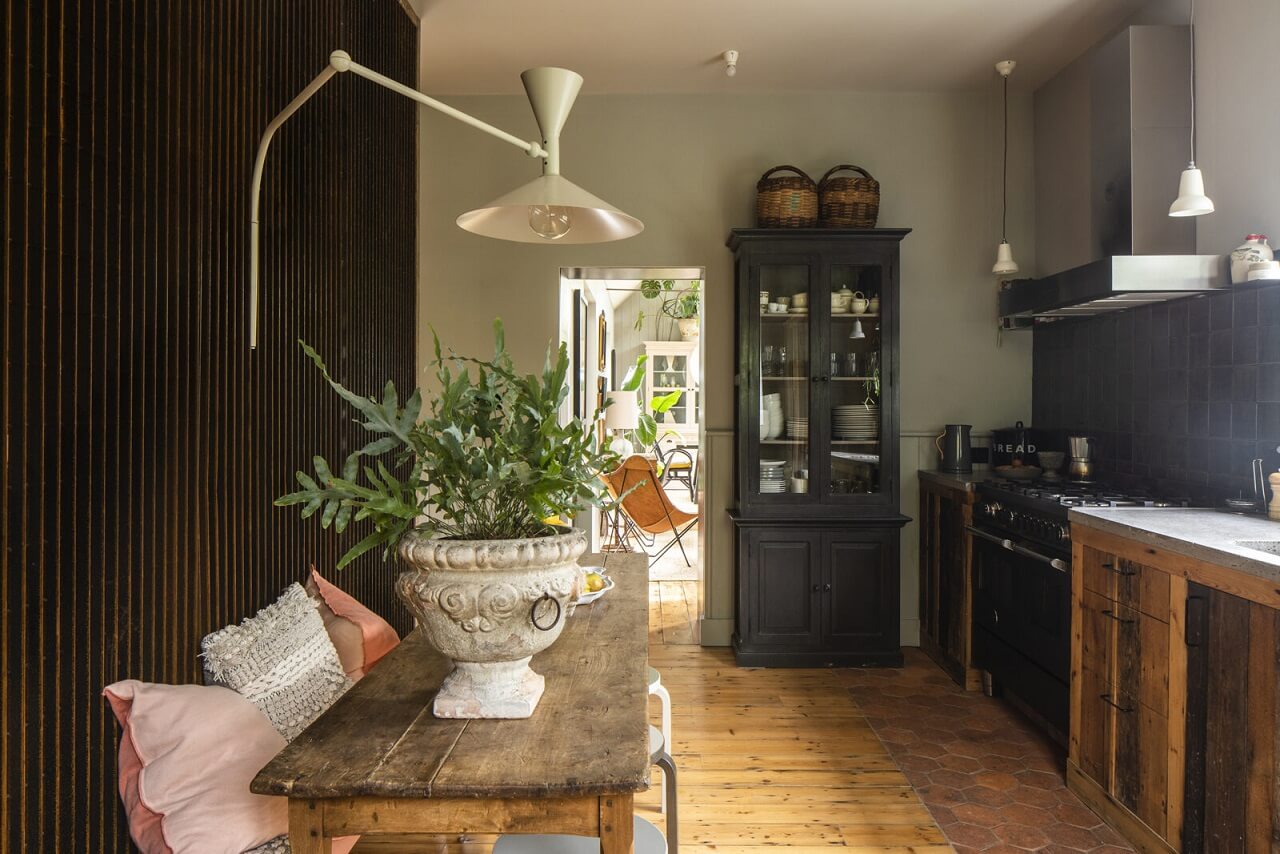 The small dining area in the kitchen sits next to the staircase. The rustic wooden table is combined with soft pink cushions and a modern wall lamp.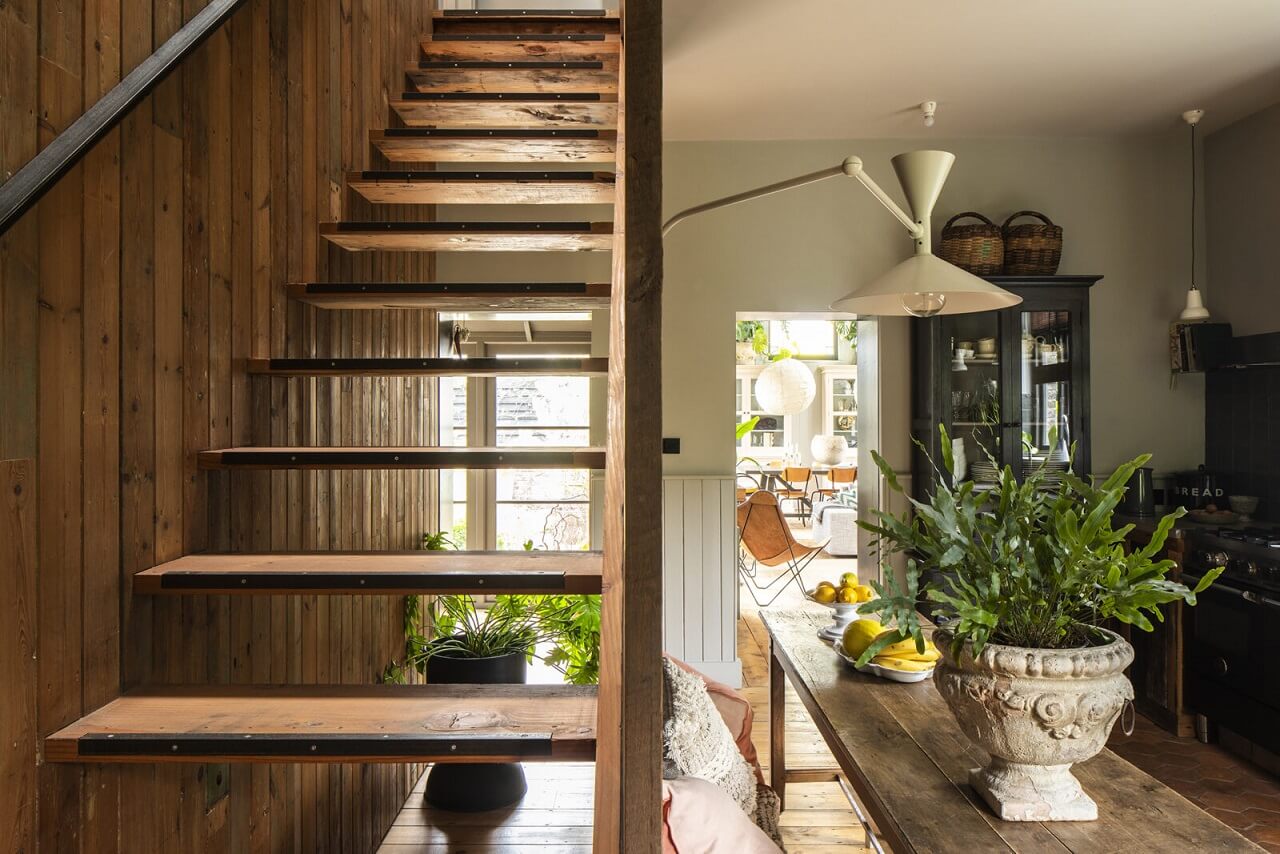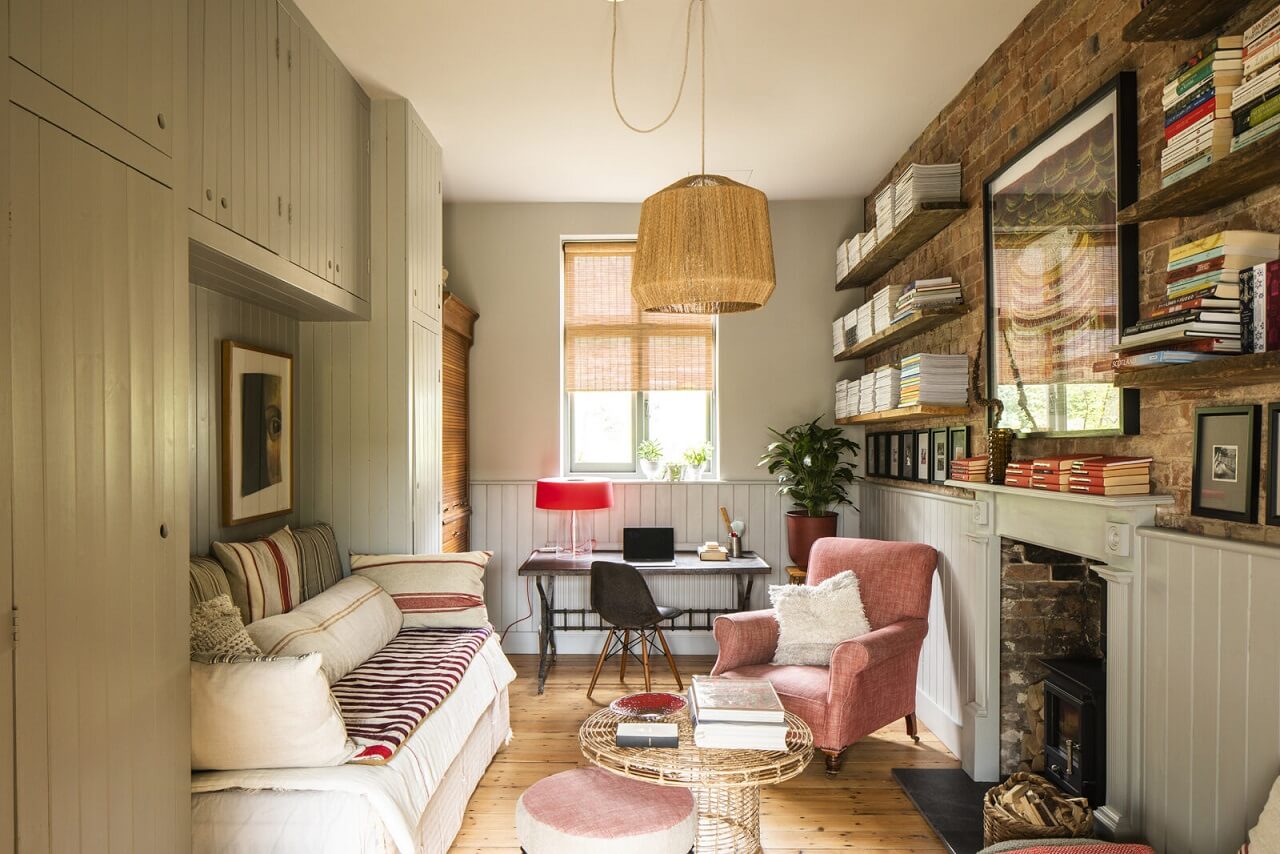 On the ground floor you will also find this cozy library room/home office/guest bedroom. The built-in cabinets provide plenty of storage while the exposed brick wall and fireplace add character.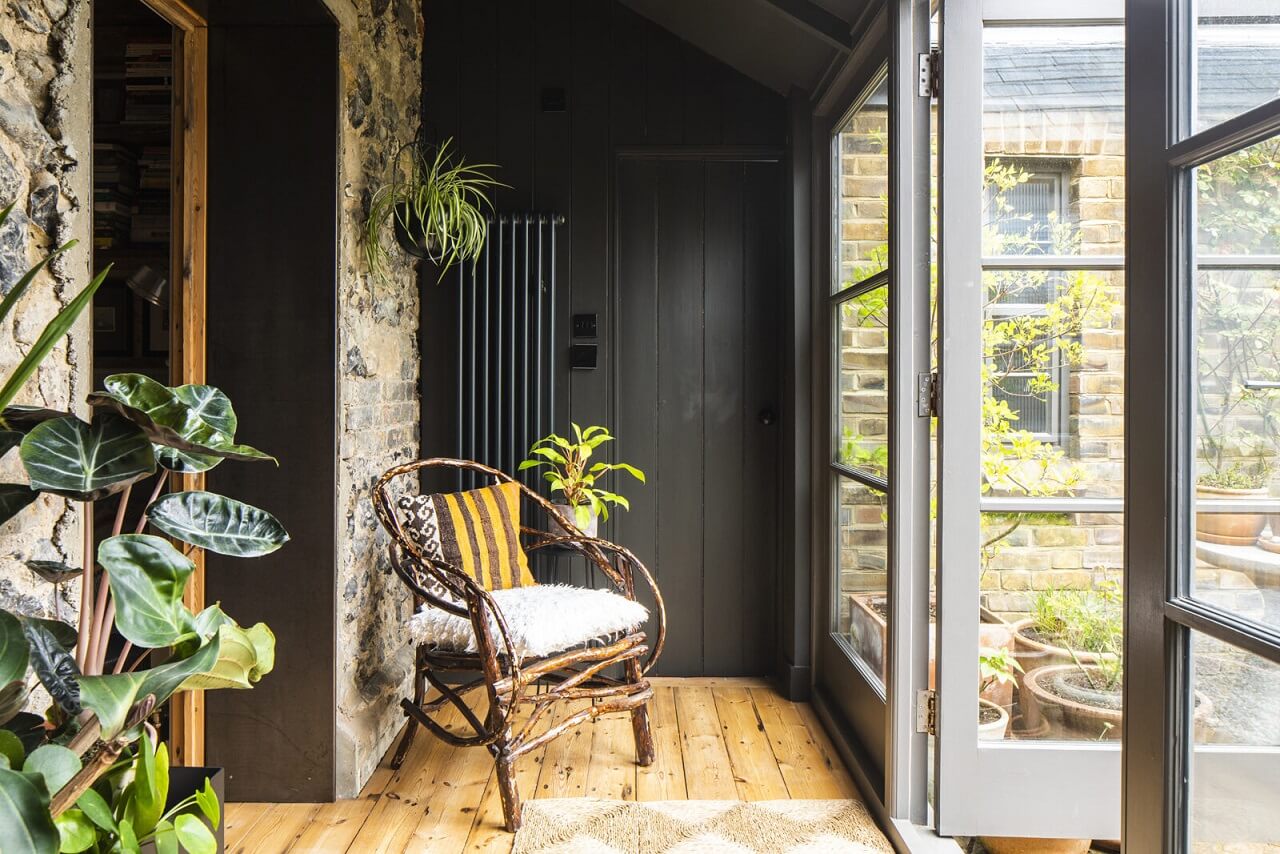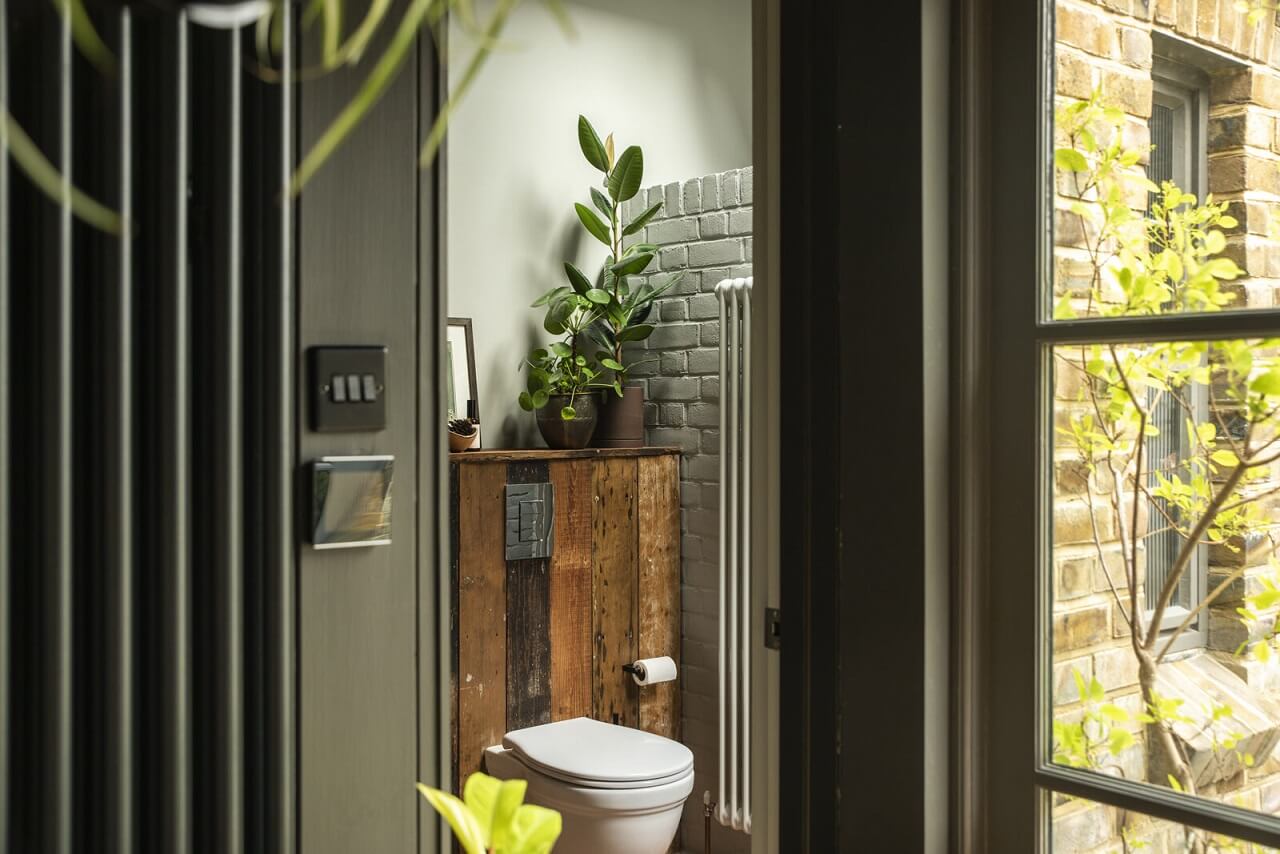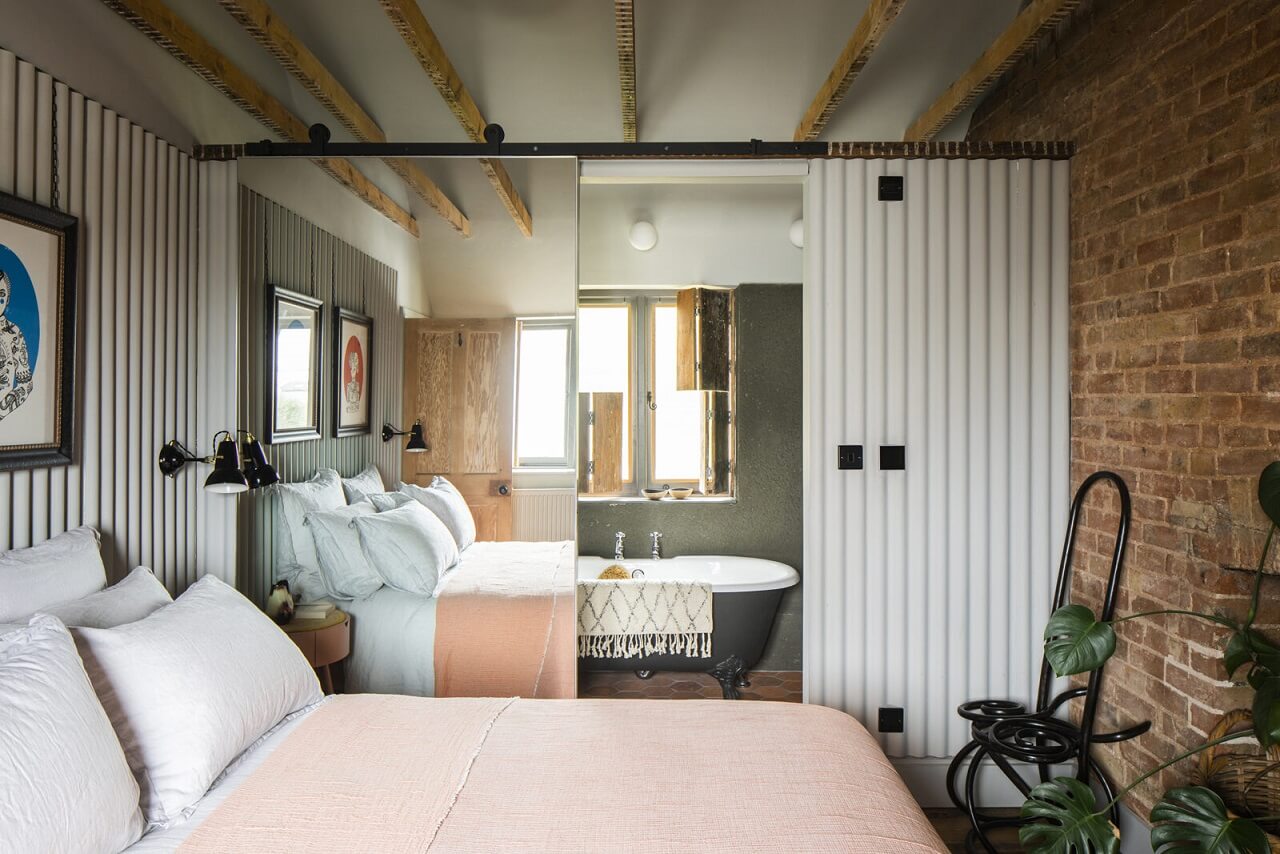 On the first floor are two bedrooms with en-suite bathrooms. The rooms are small but appear larger and lighter thanks to the mirror sliding door which leads to the bathroom.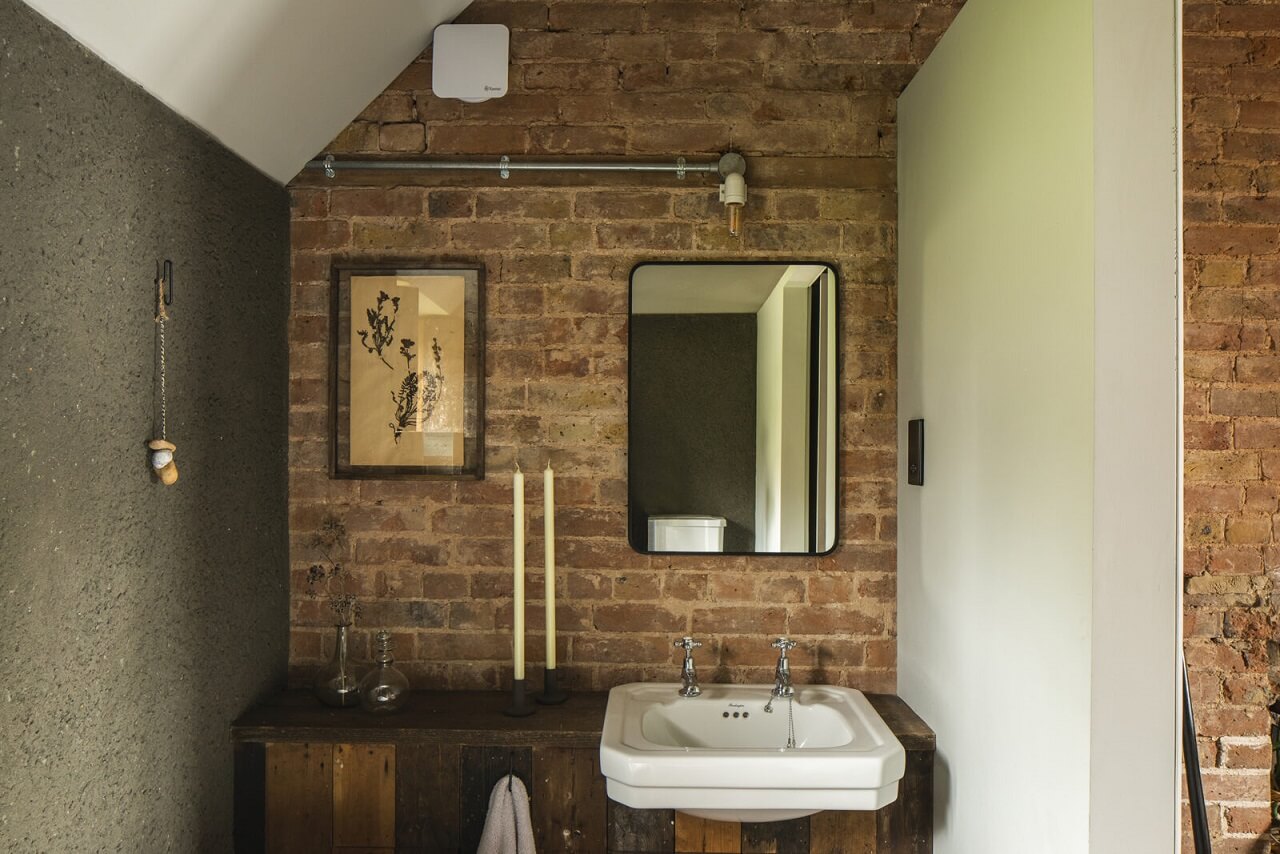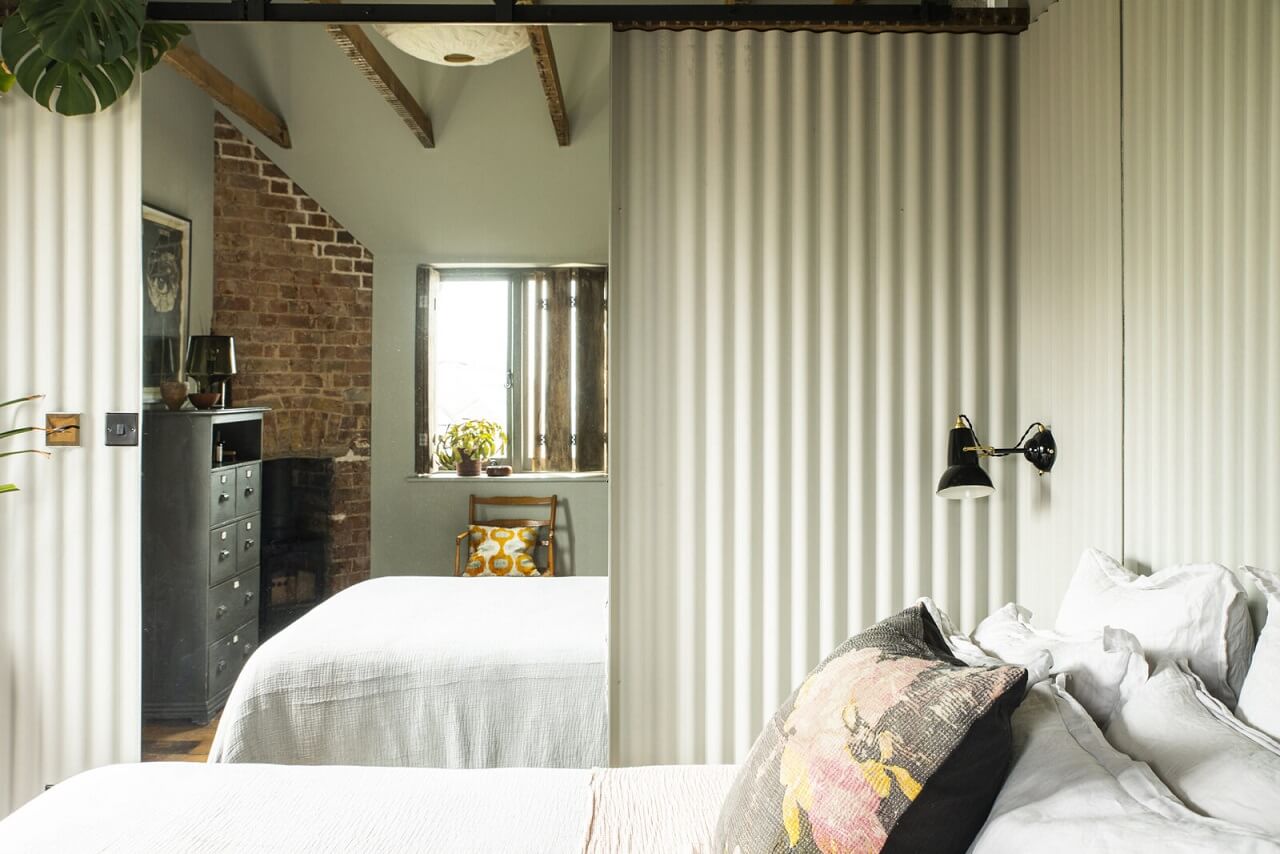 The rustic wooden planks which can be found in the kitchen, return in the bathrooms.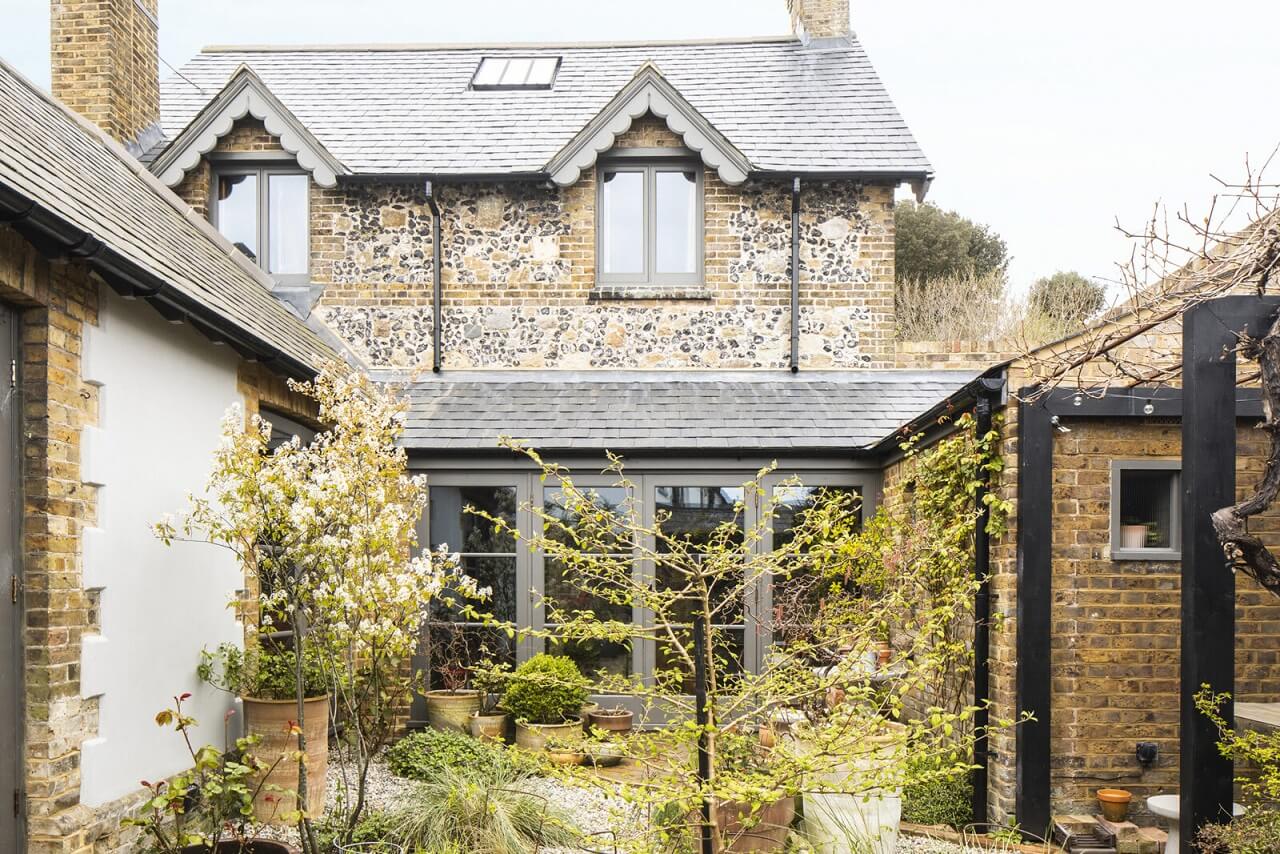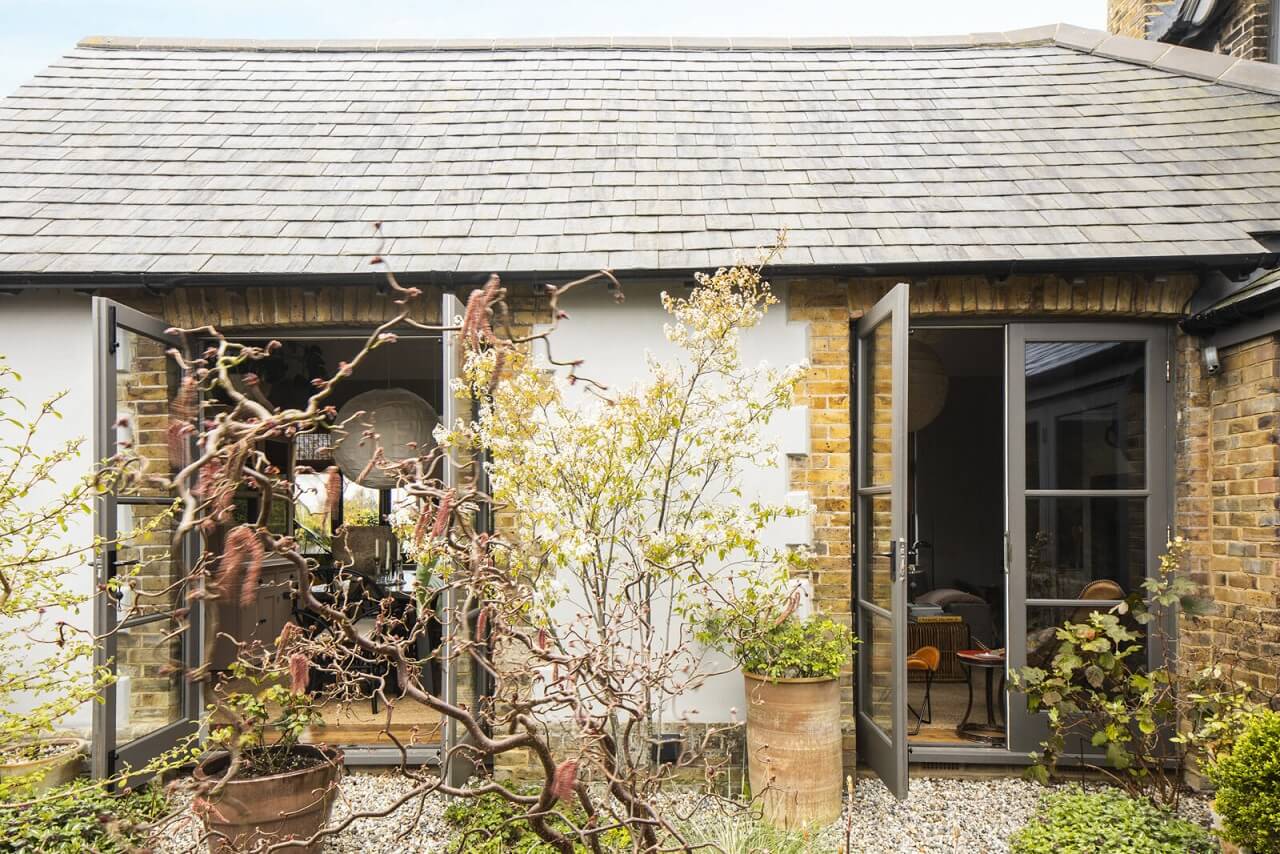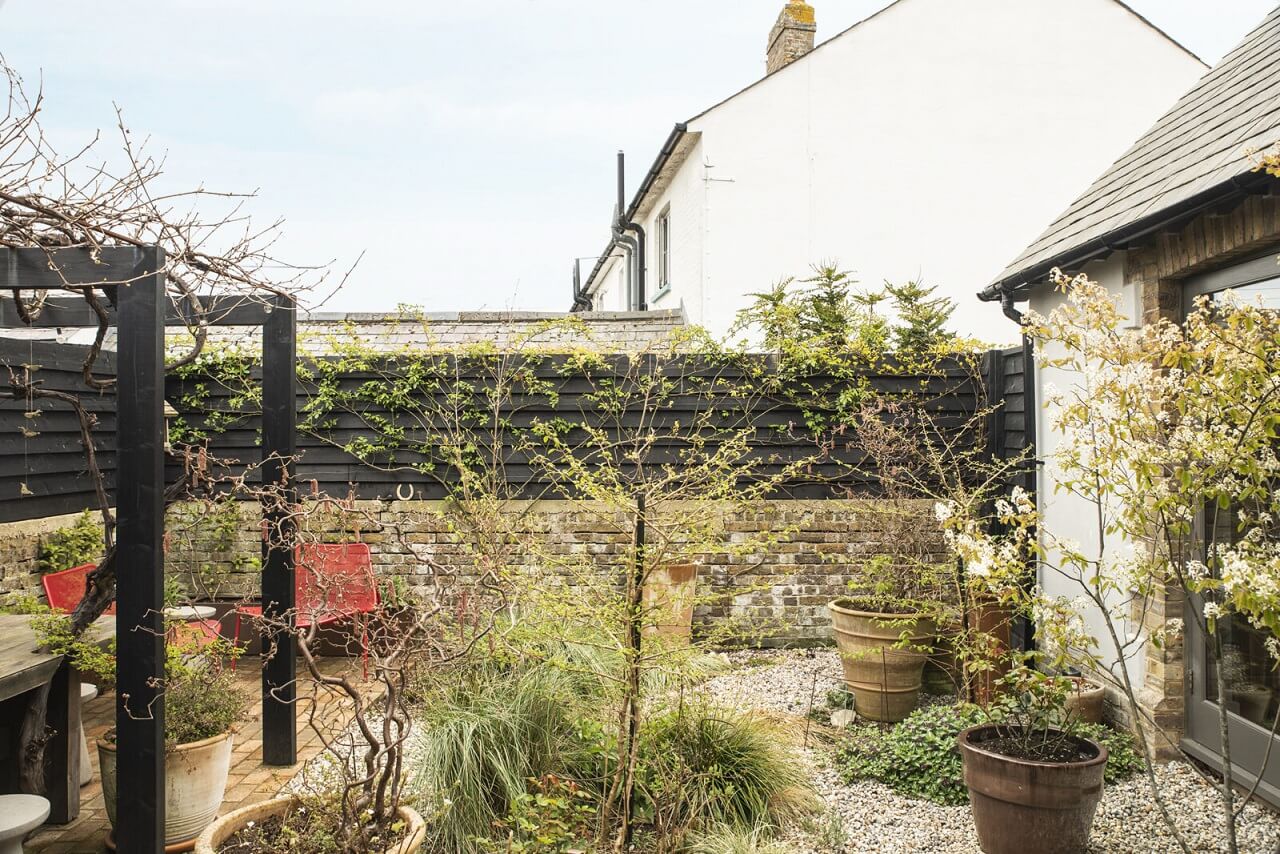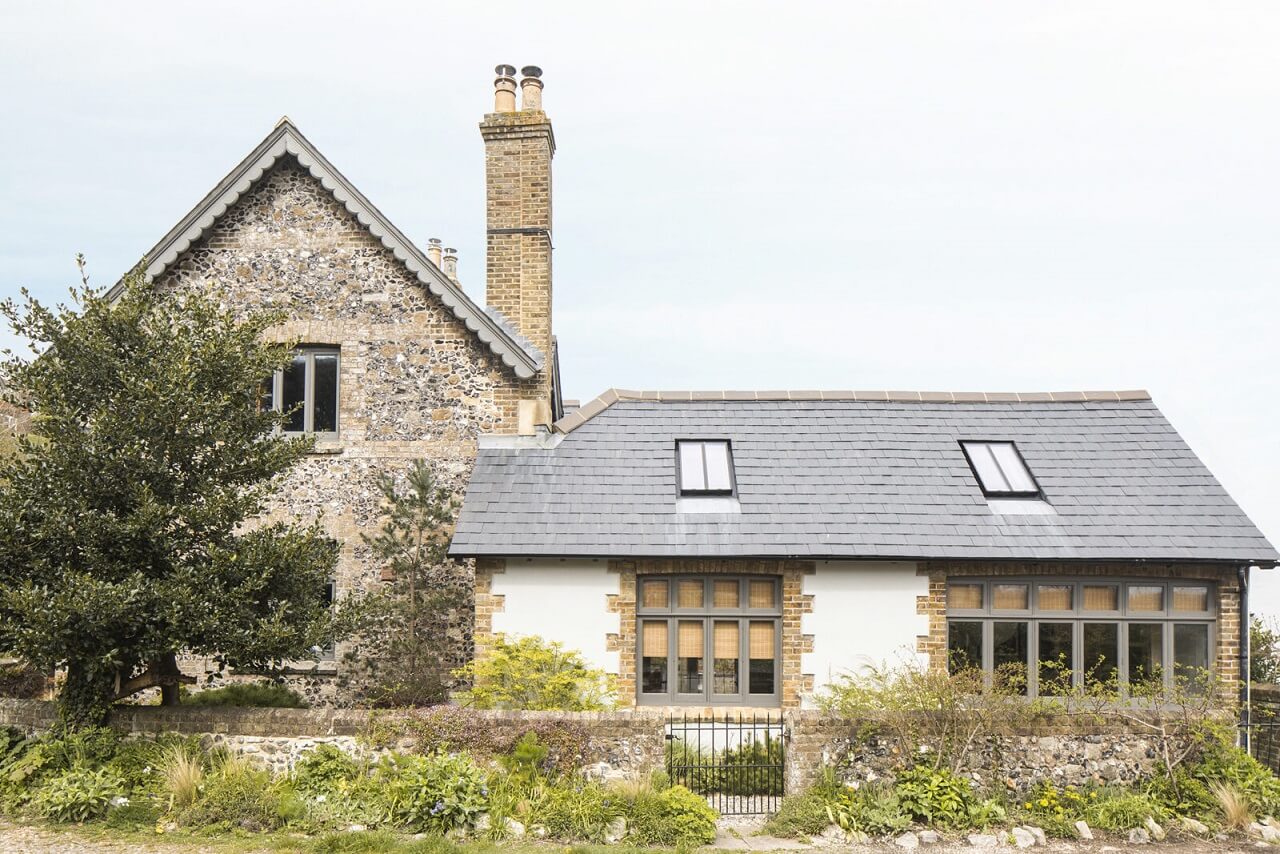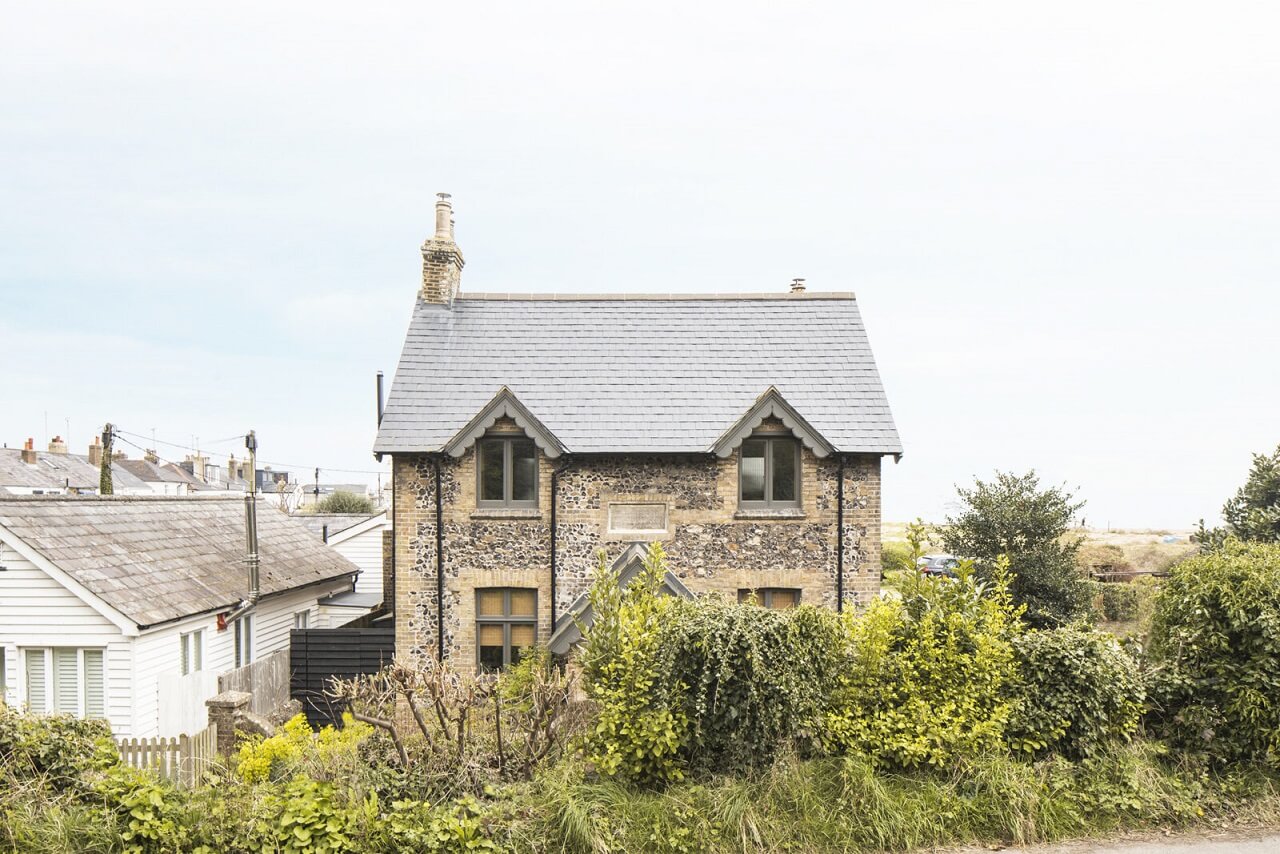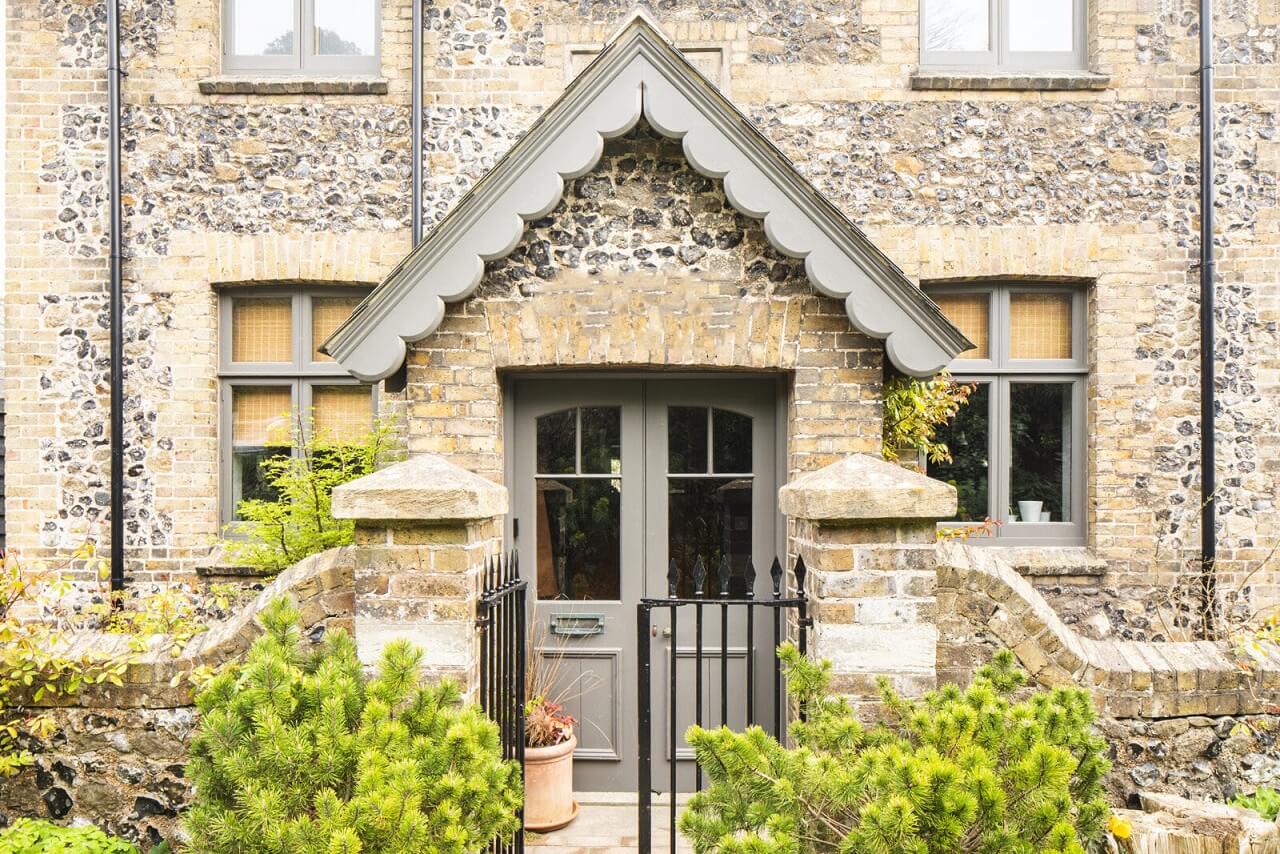 This wonderful home in Kent is now for sale at The Modern House