Our Food Stories' Countryside Cottage in Sweden
You may recognize the kitchen of Our Food Stories' countryside home in Sweden because it has been featured on The Nordroom. But today we will tour the entire home because Nora & Laura of Our Food Stories are selling their Swedish countryside home.
Nora and Laura bought this countryside cottage in Southern Sweden a couple of years ago. And since then they have carefully renovated the cottage while making sure to keep the historic charm and atmosphere of the house.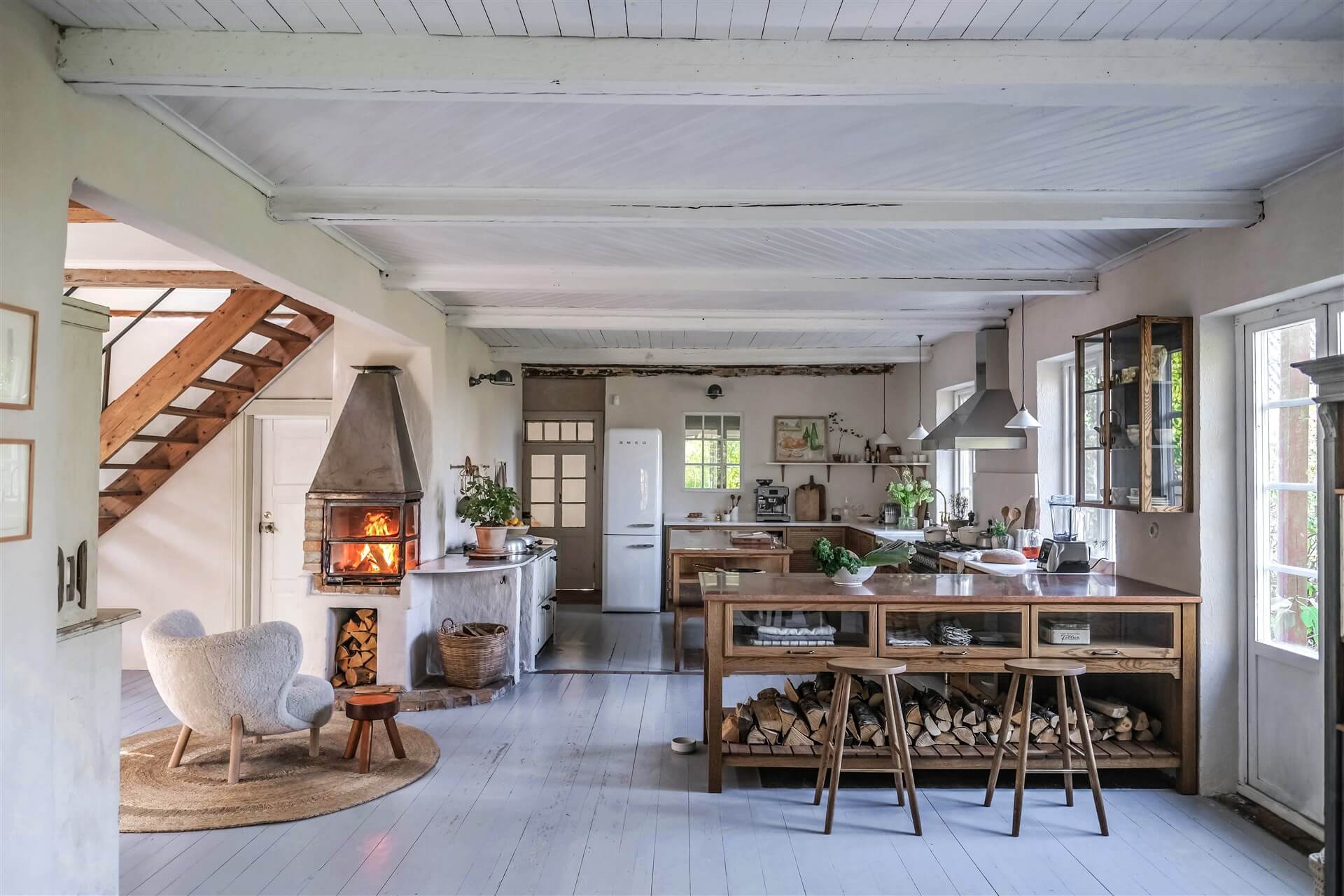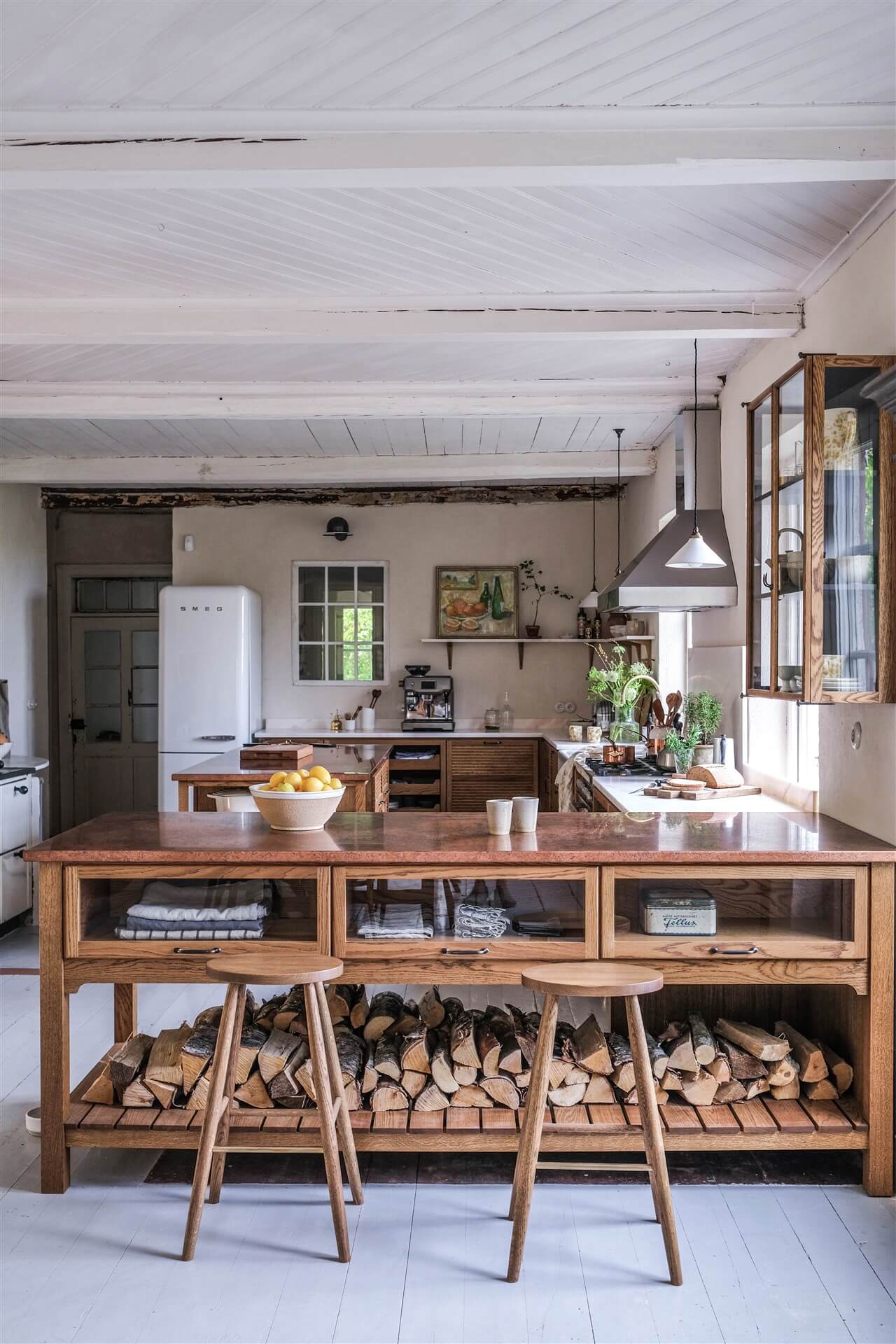 If you've been following The Nordroom for a couple of years then you know this kitchen. This Haberdasher kitchen by English kitchen company deVOL fits the 19th century cottage perfectly.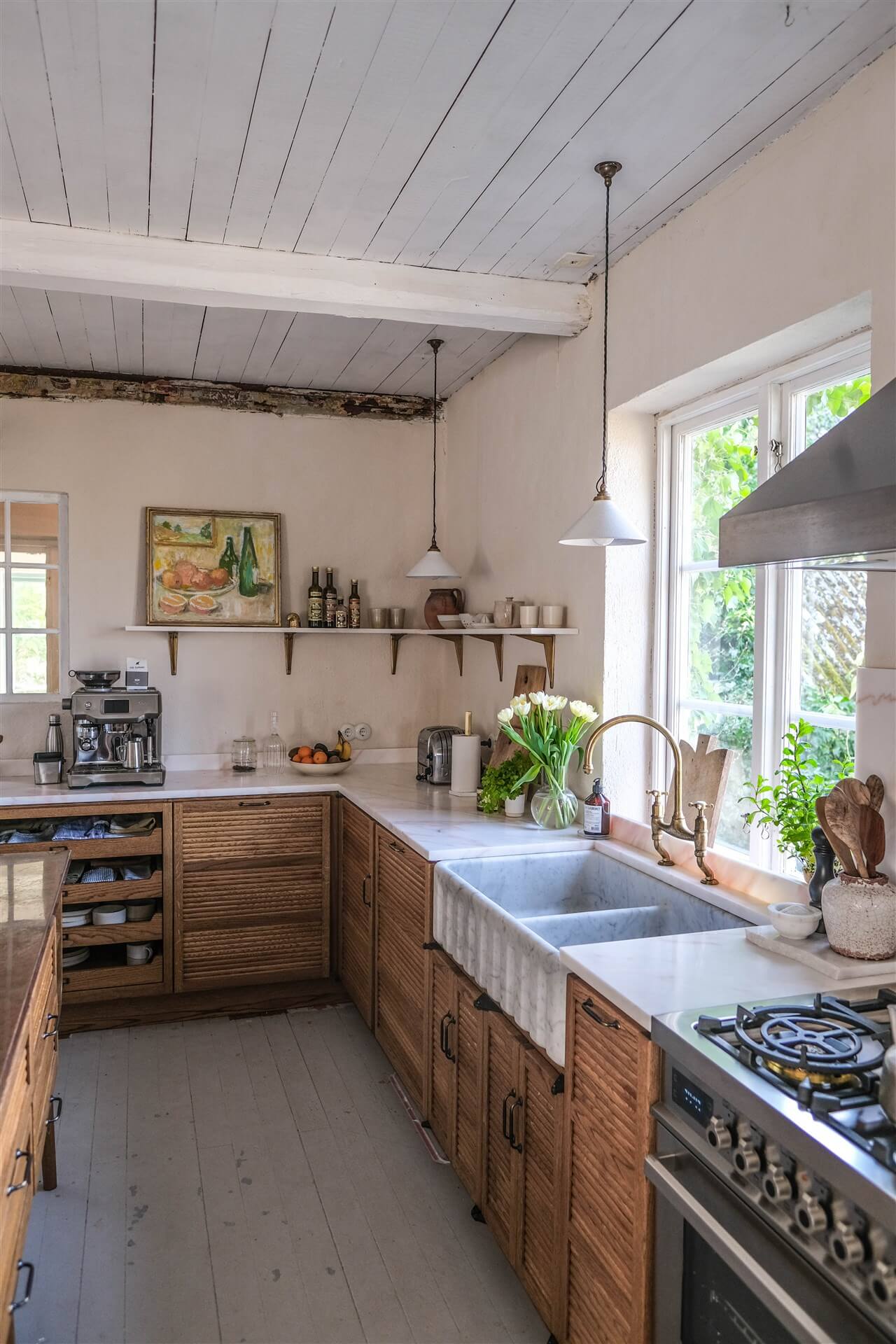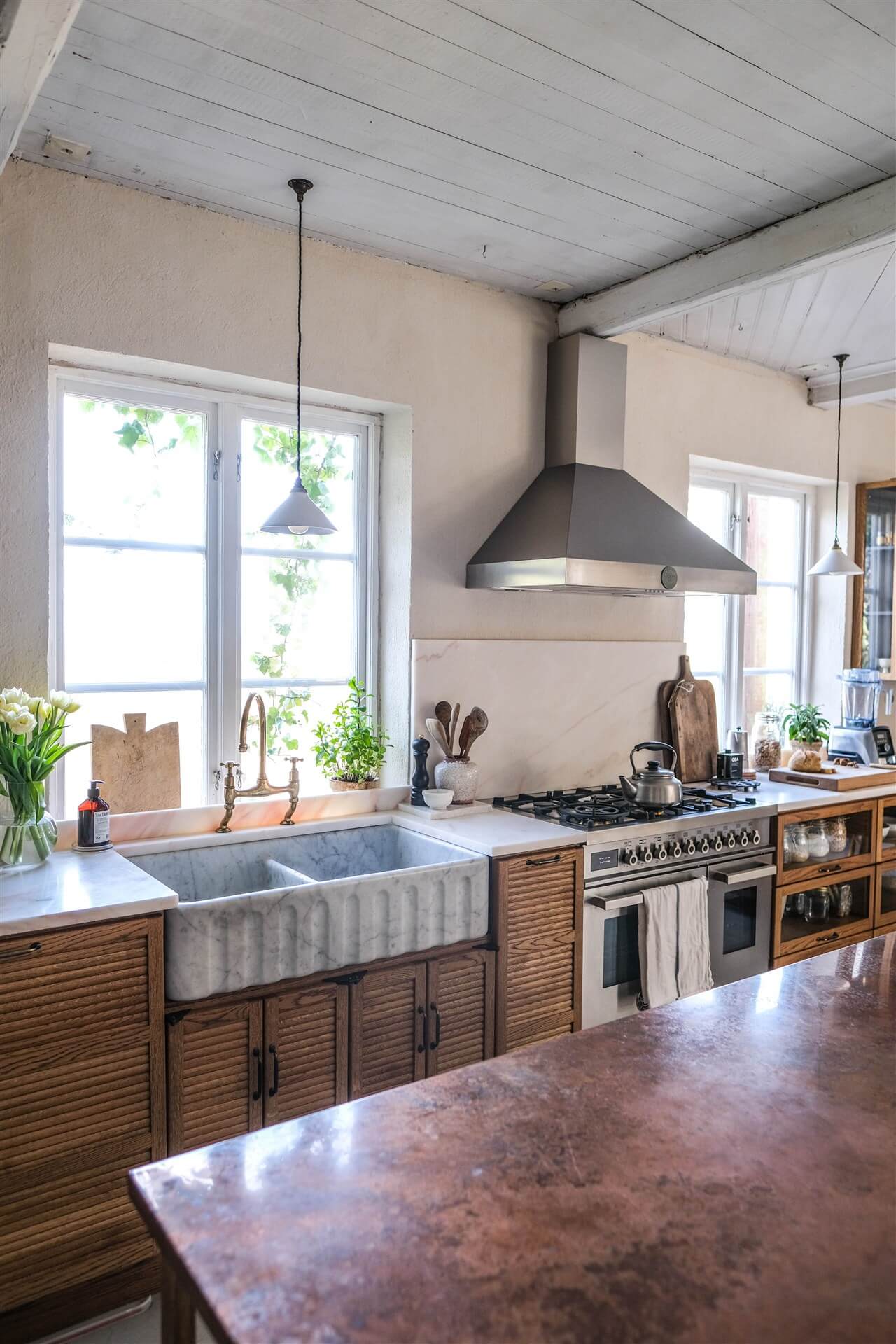 The oak kitchen cabinets are combined with a sink made of Carrara marble. The worktops are in Estremoz Marble from Portugal.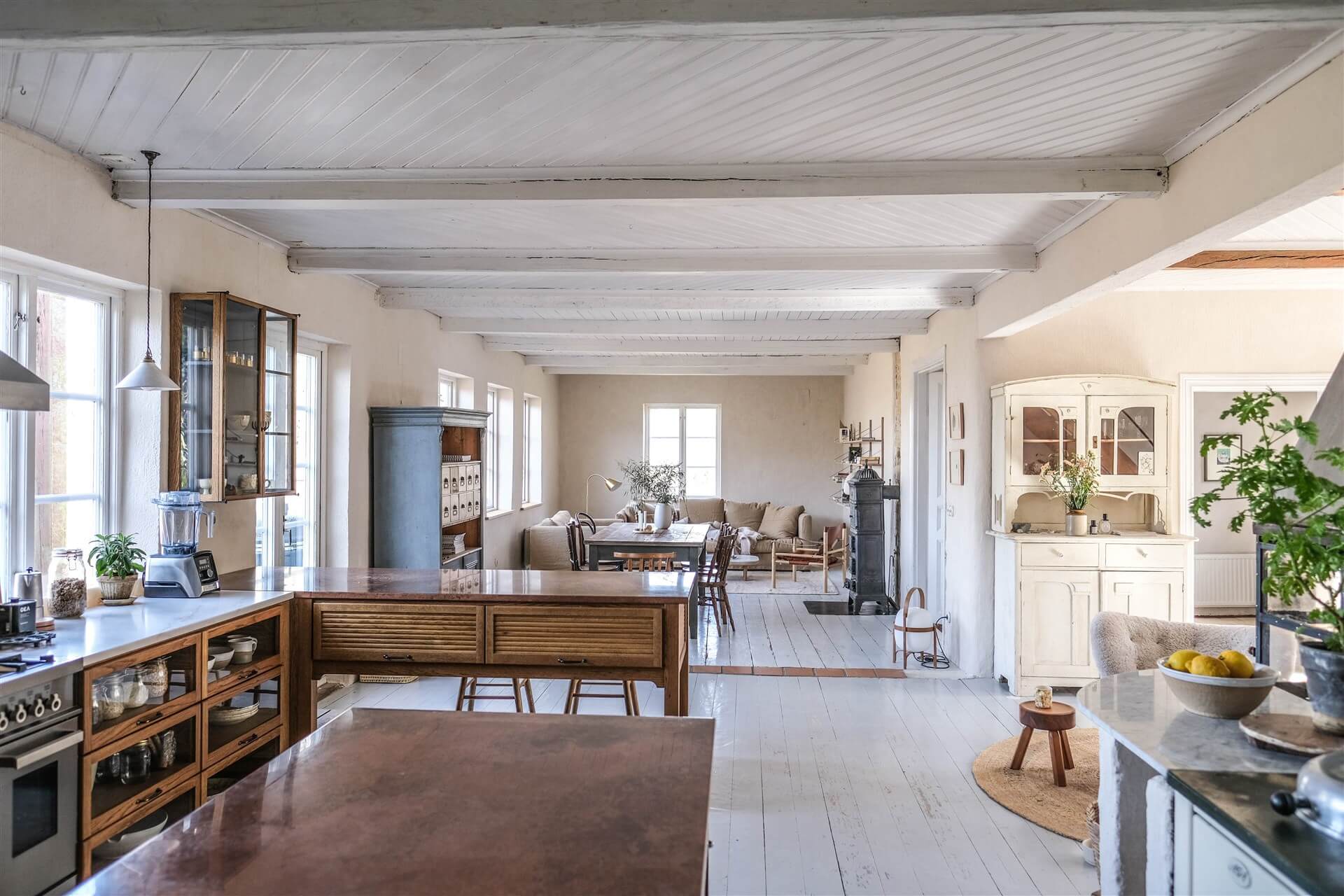 The worktop on the kitchen island is aged copper made by deVOL.
Click here to see more deVOL kitchens
Click here to see more pictures of this beautiful deVOL Haberdasher kitchen in Nora and Laura's Swedish cottage.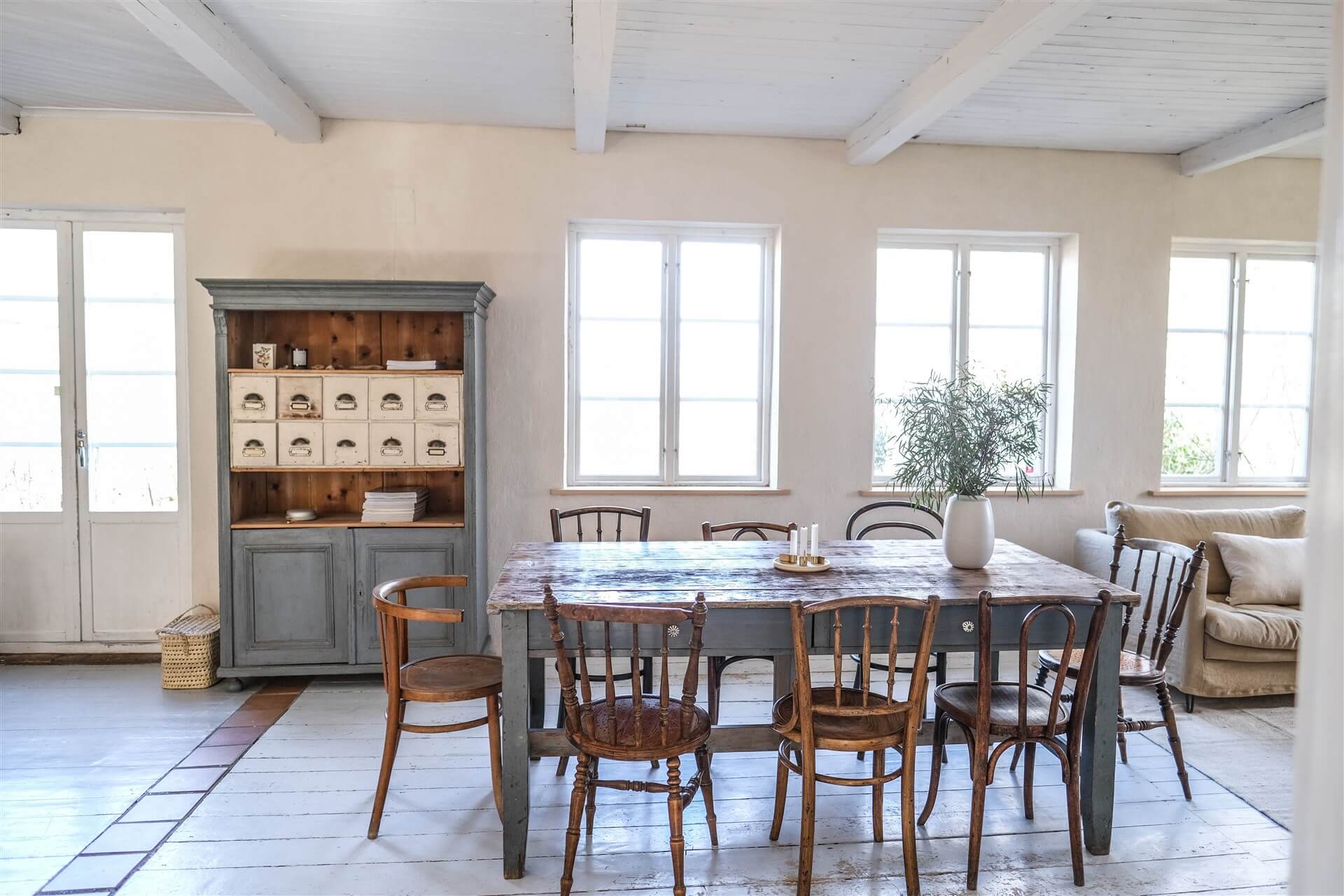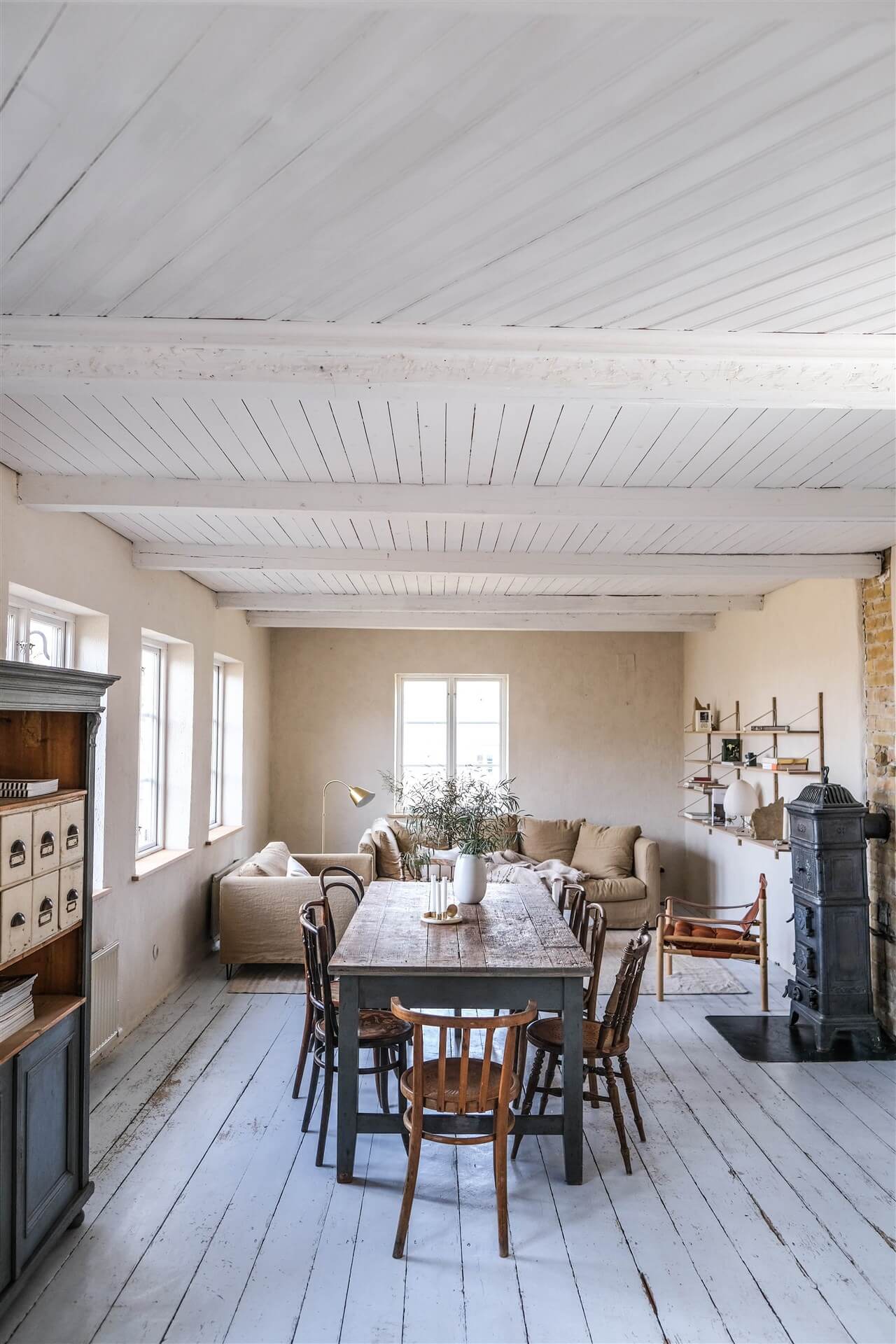 The open-plan living room and kitchen has original wooden floors and the walls are painted in a calm beige tone.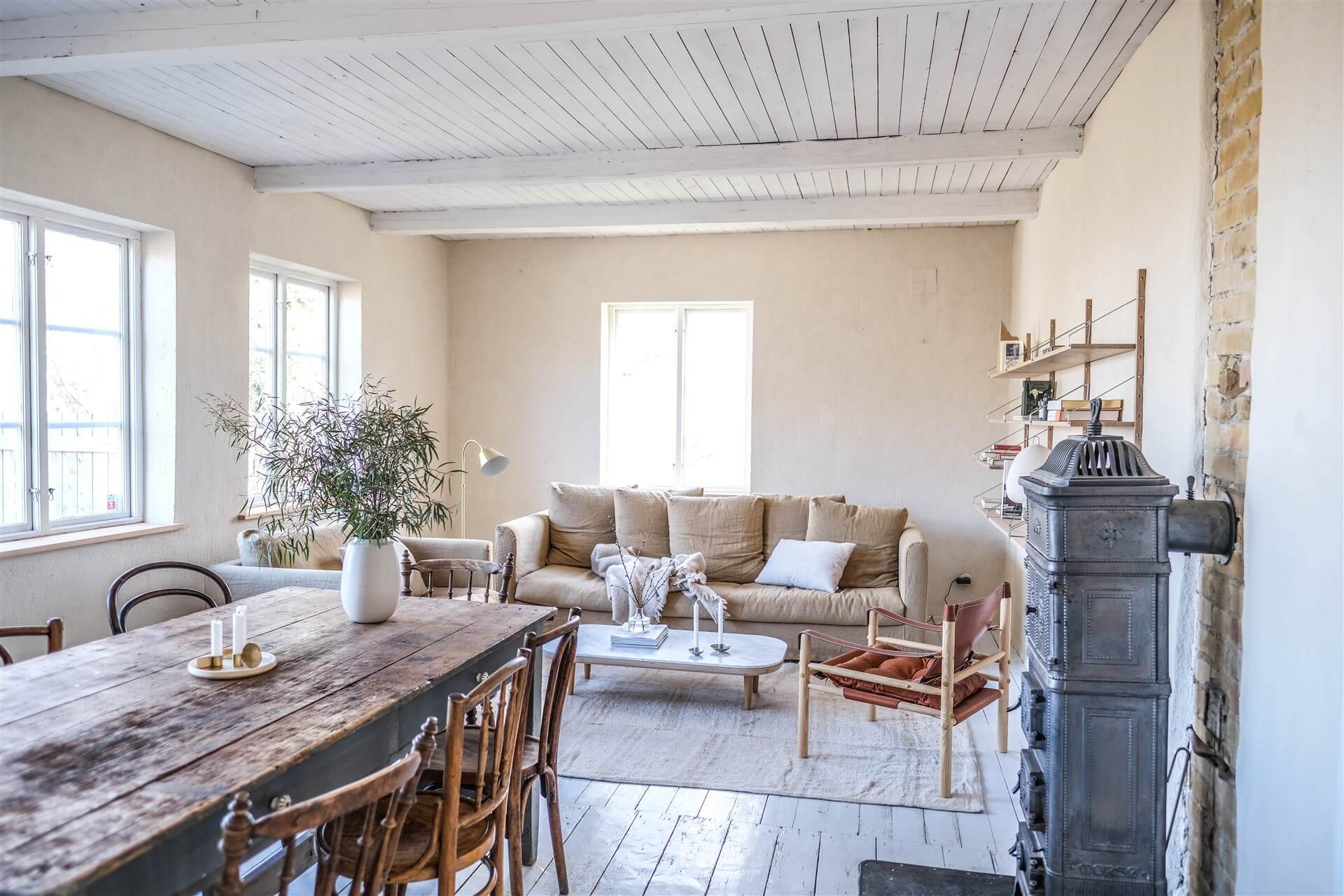 The entire home is decorated in a beautiful mixture of vintage pieces and new Scandinavian design. Many furniture pieces in this home are by &Tradition.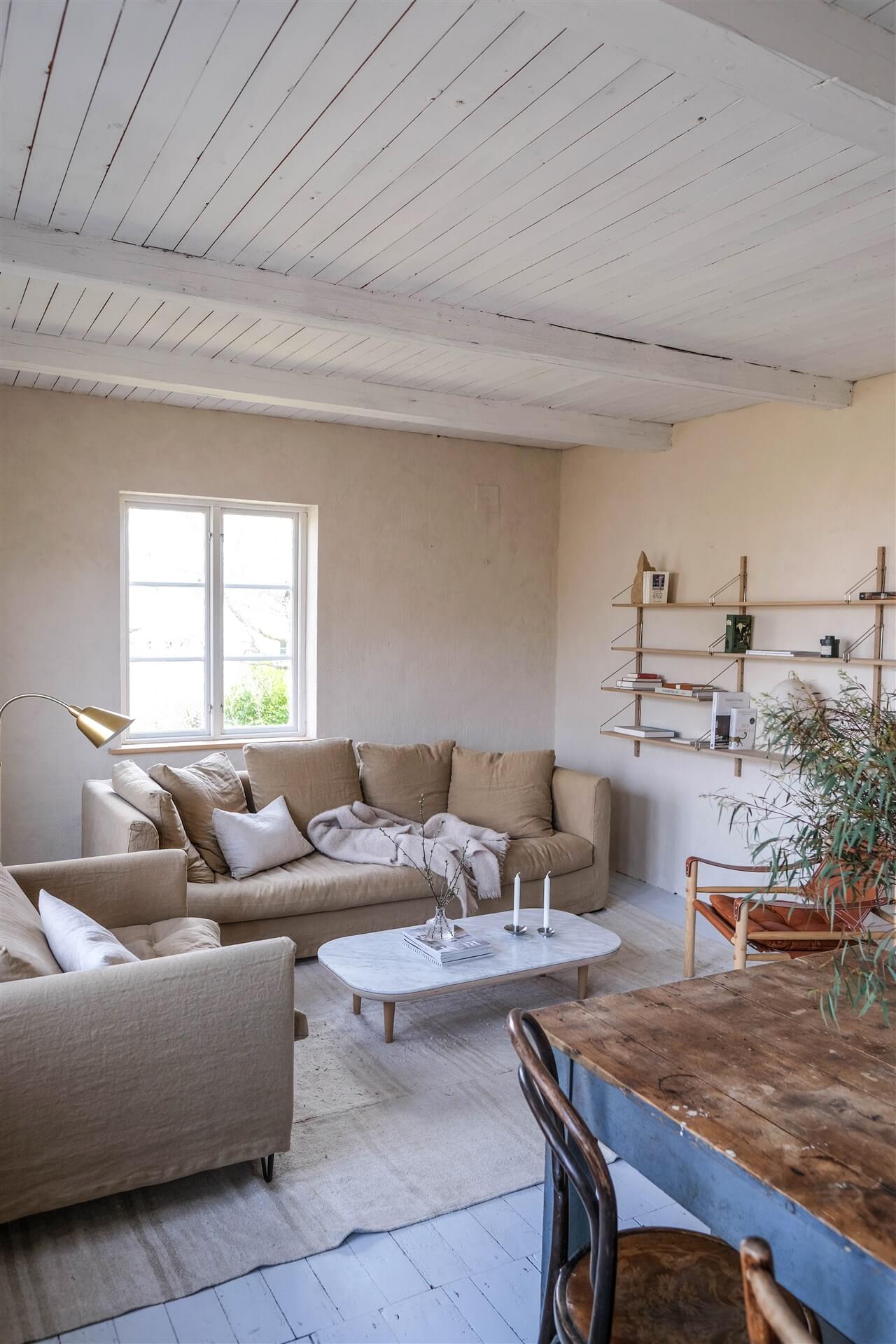 The white oiled oak and Carrara marble coffee table is by &Tradition. The armchair is from Arne Norell.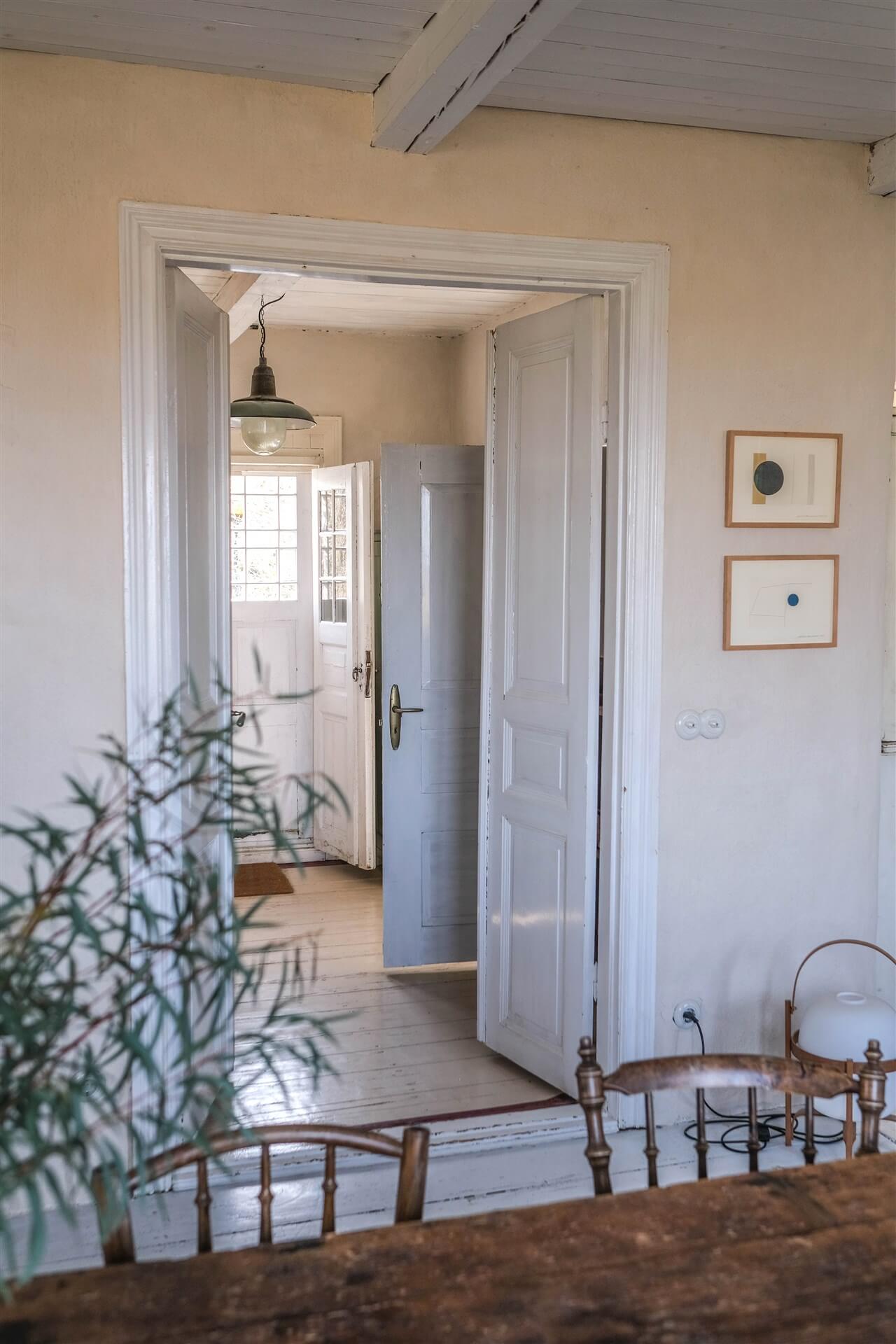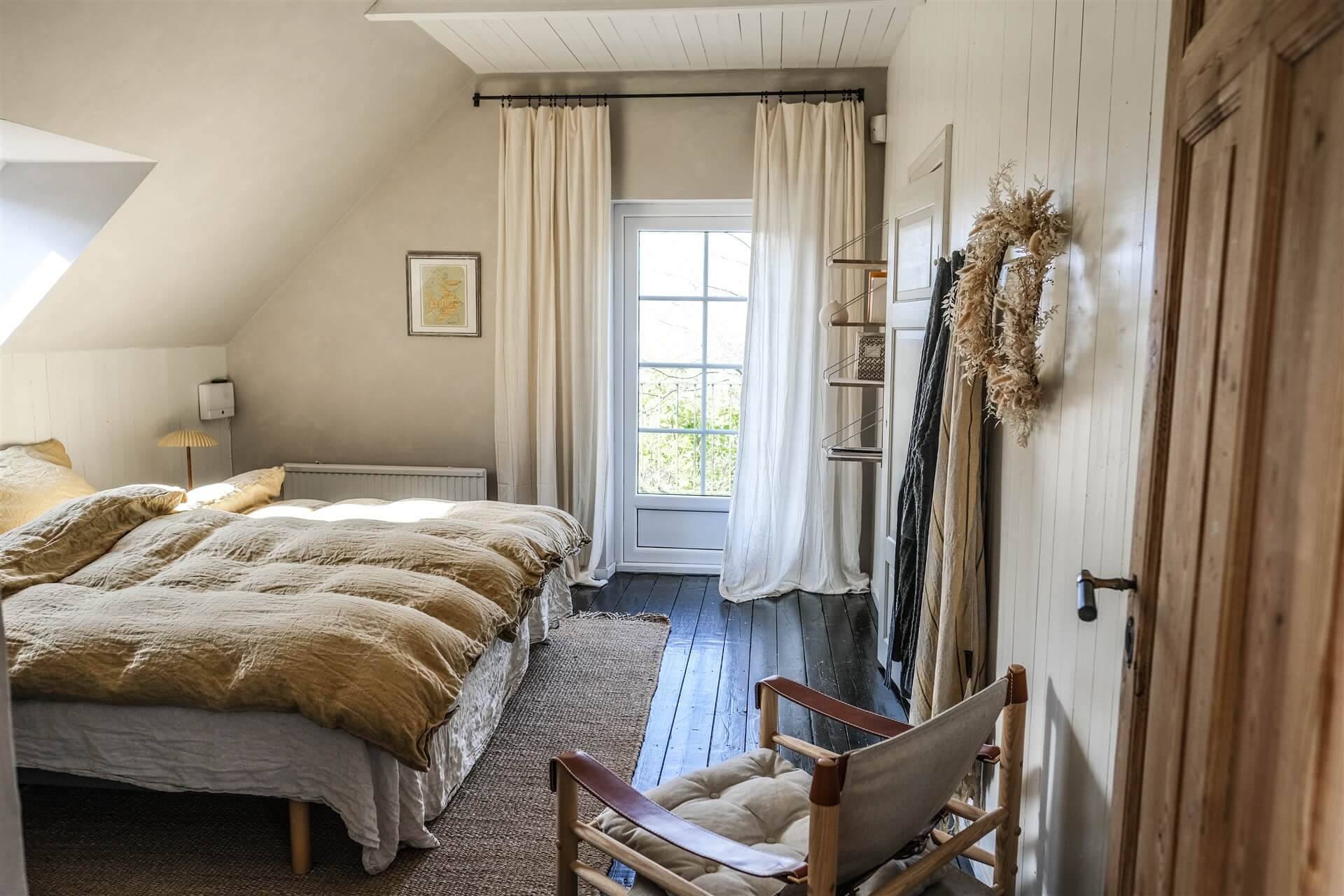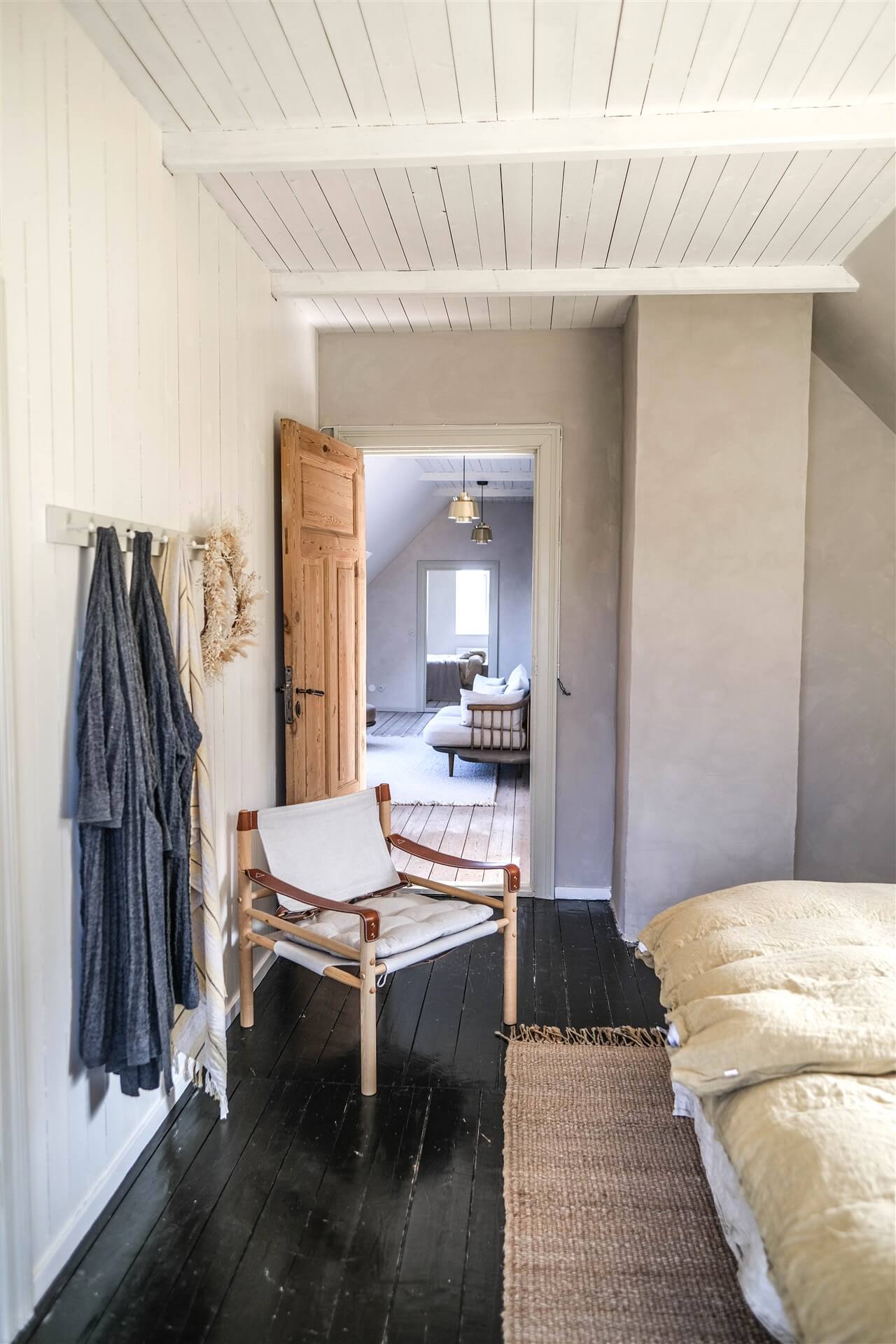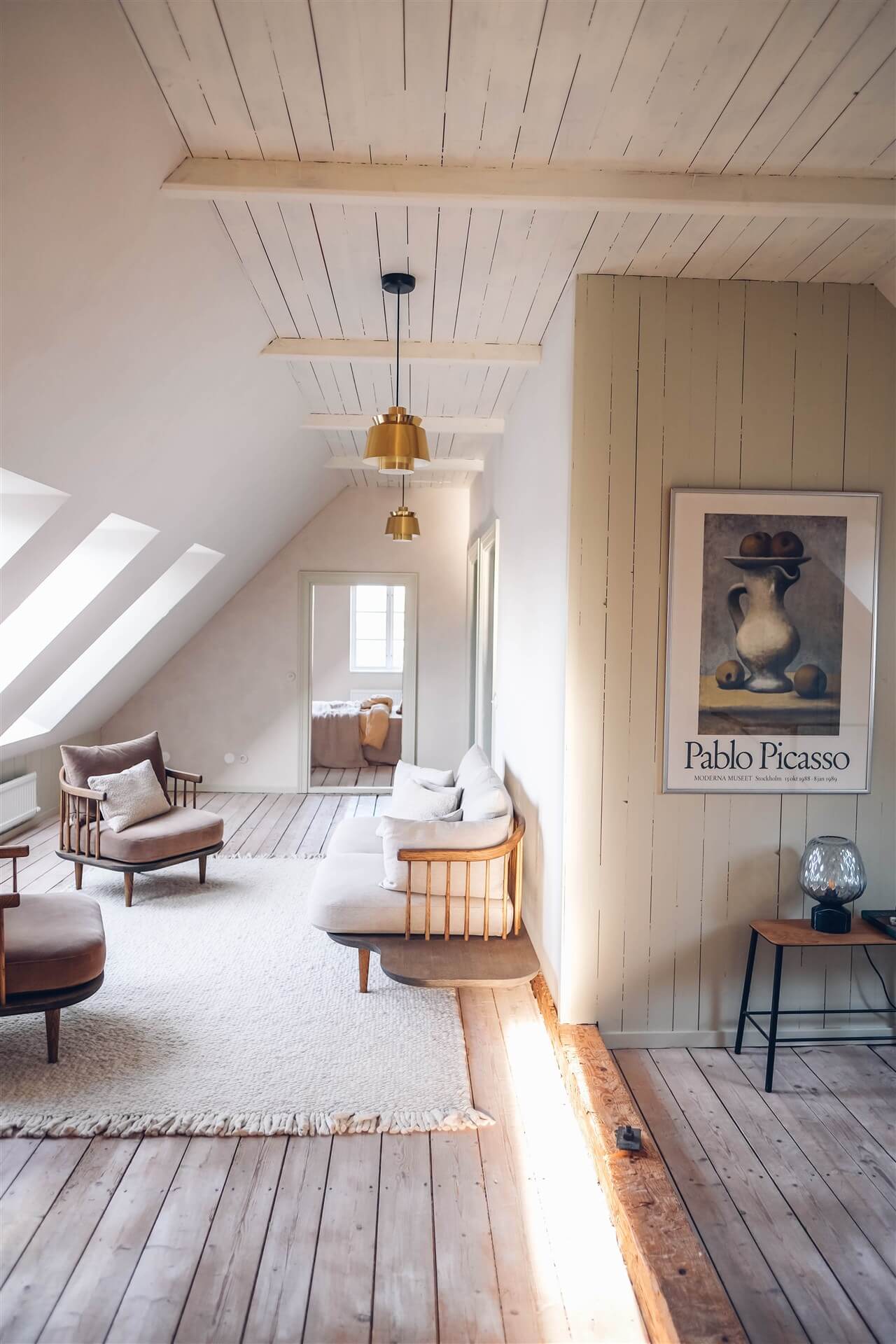 Upstairs is a second living room with a beautiful wooden floor and &Tradition sofa and chairs.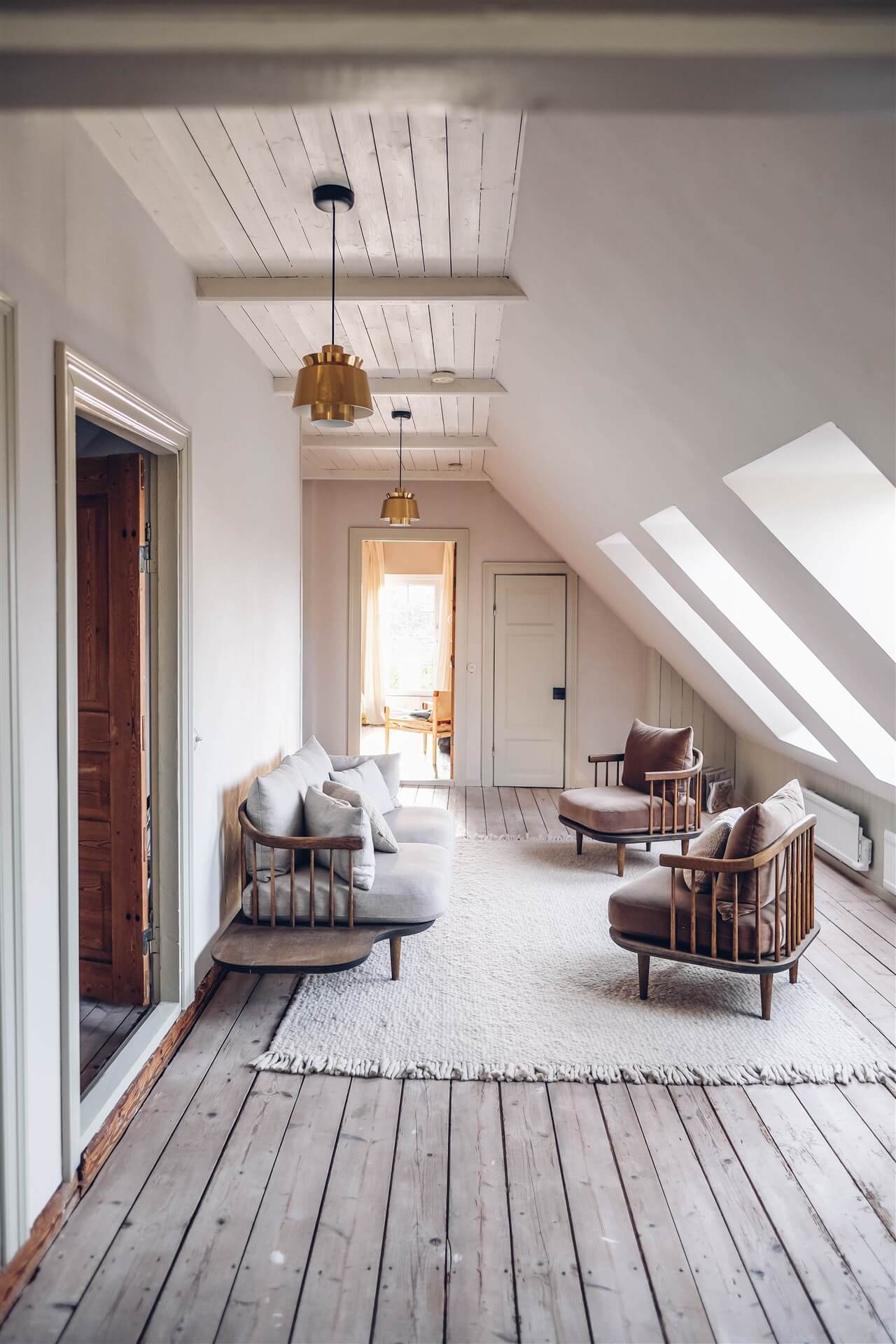 The serene interiors not only fit the historic feeling of this cottage but also the surrounding landscape of rolling hills and the sea.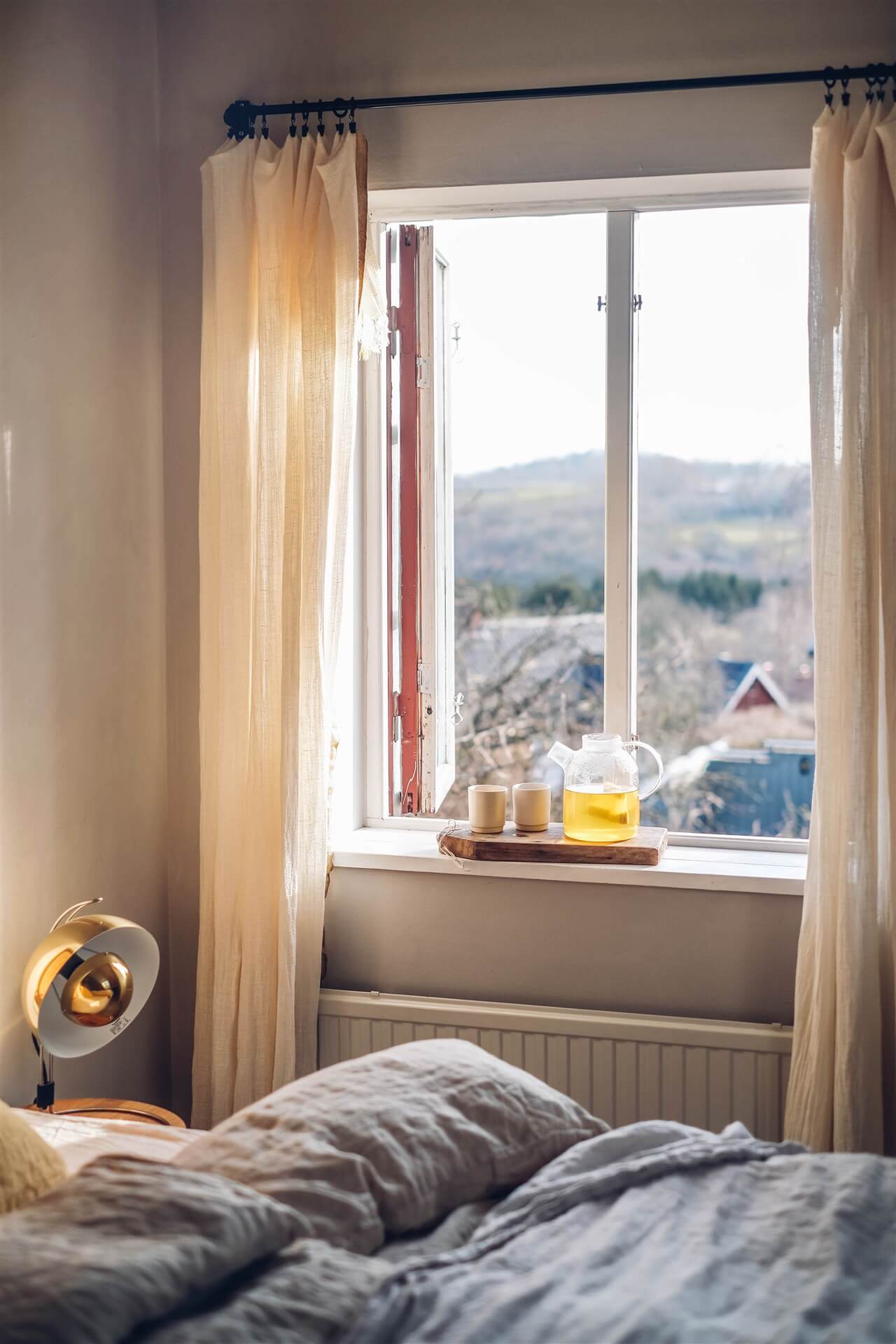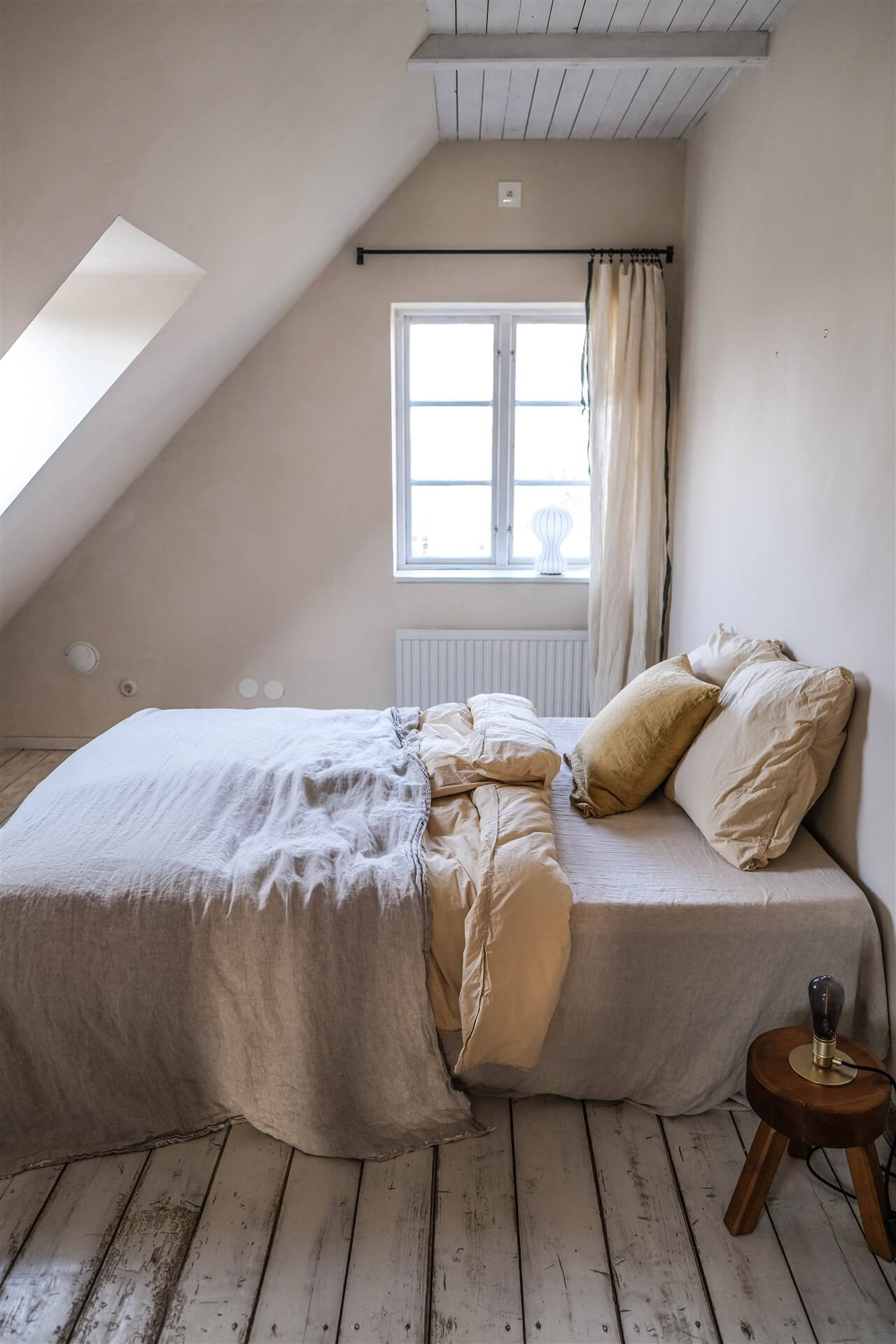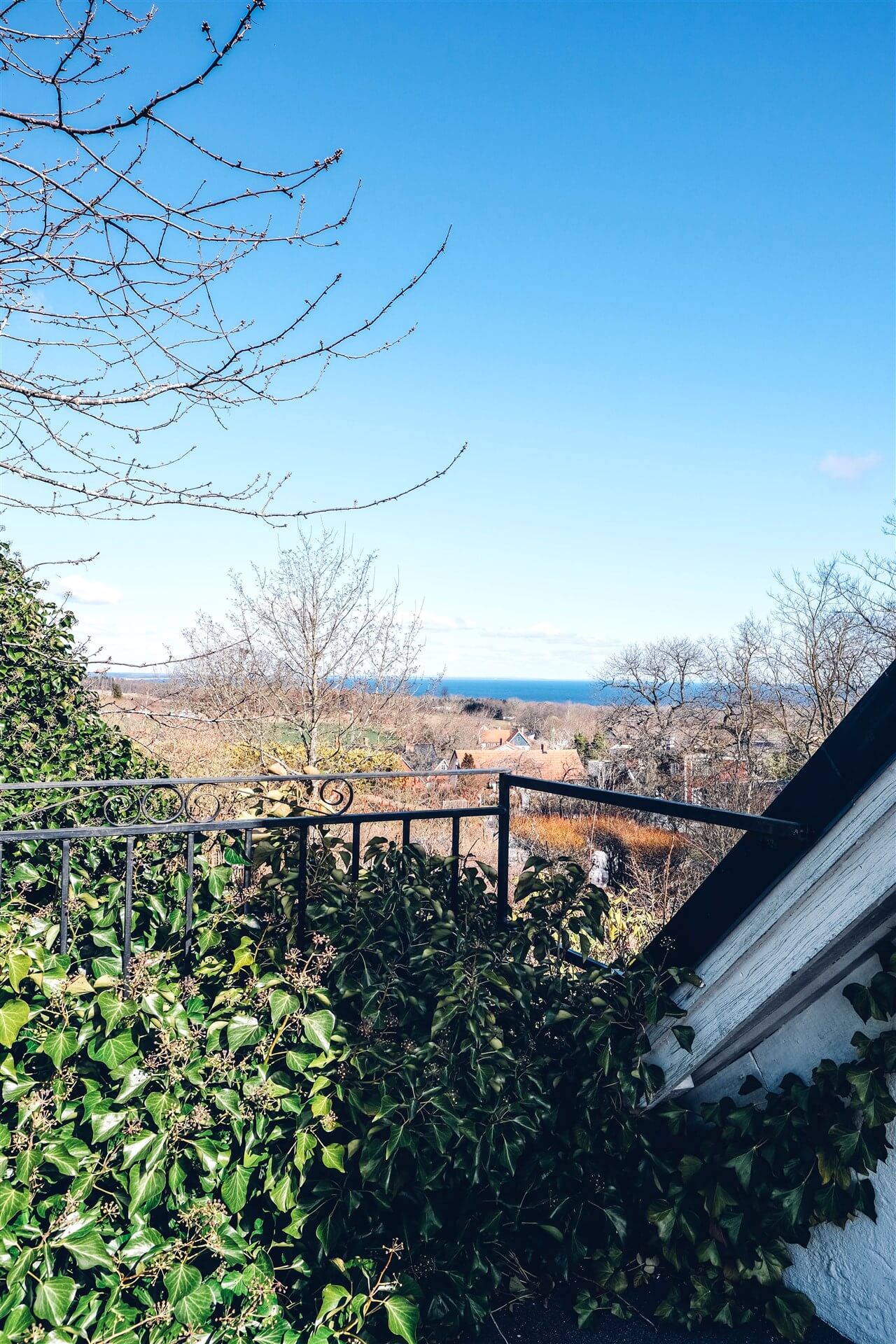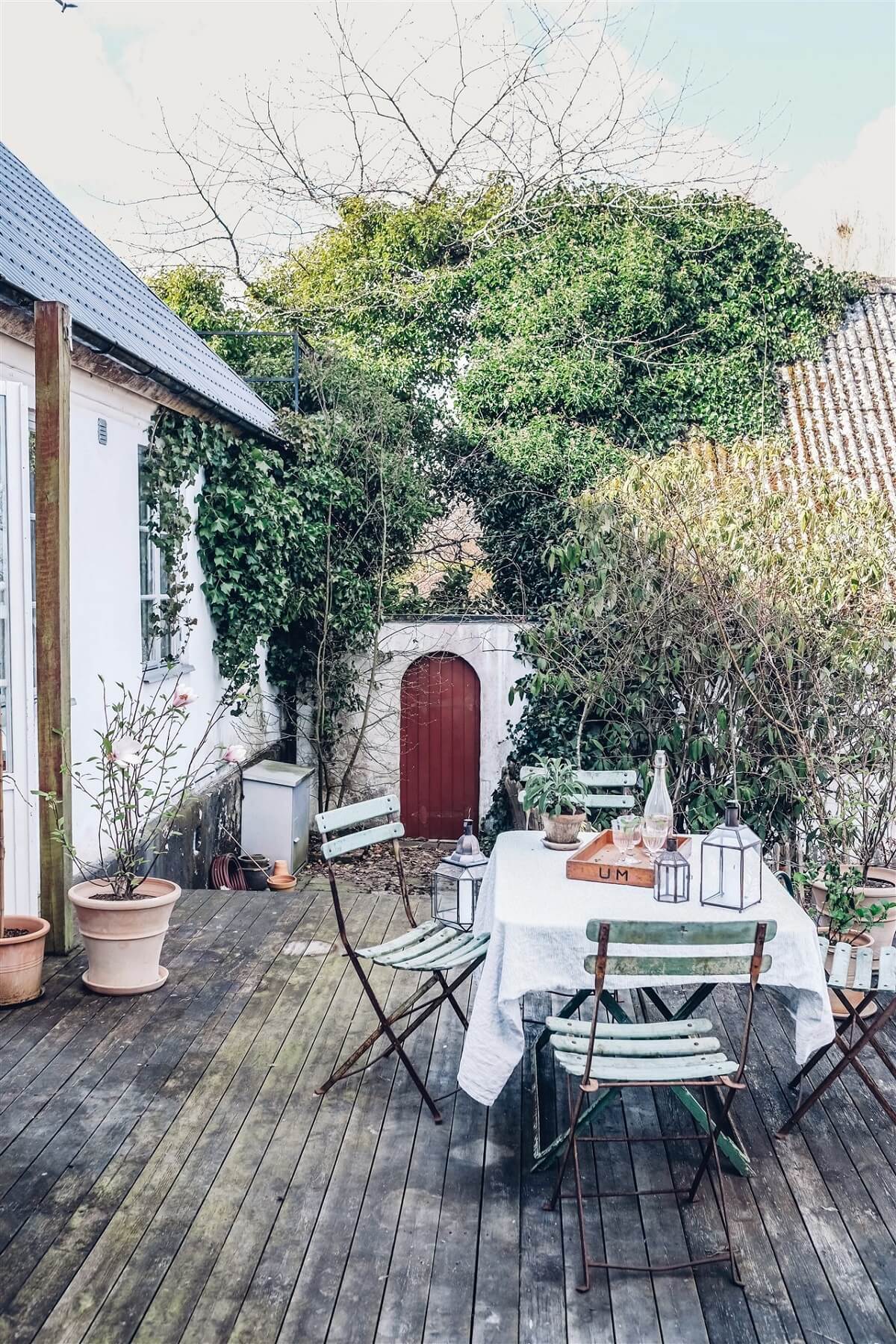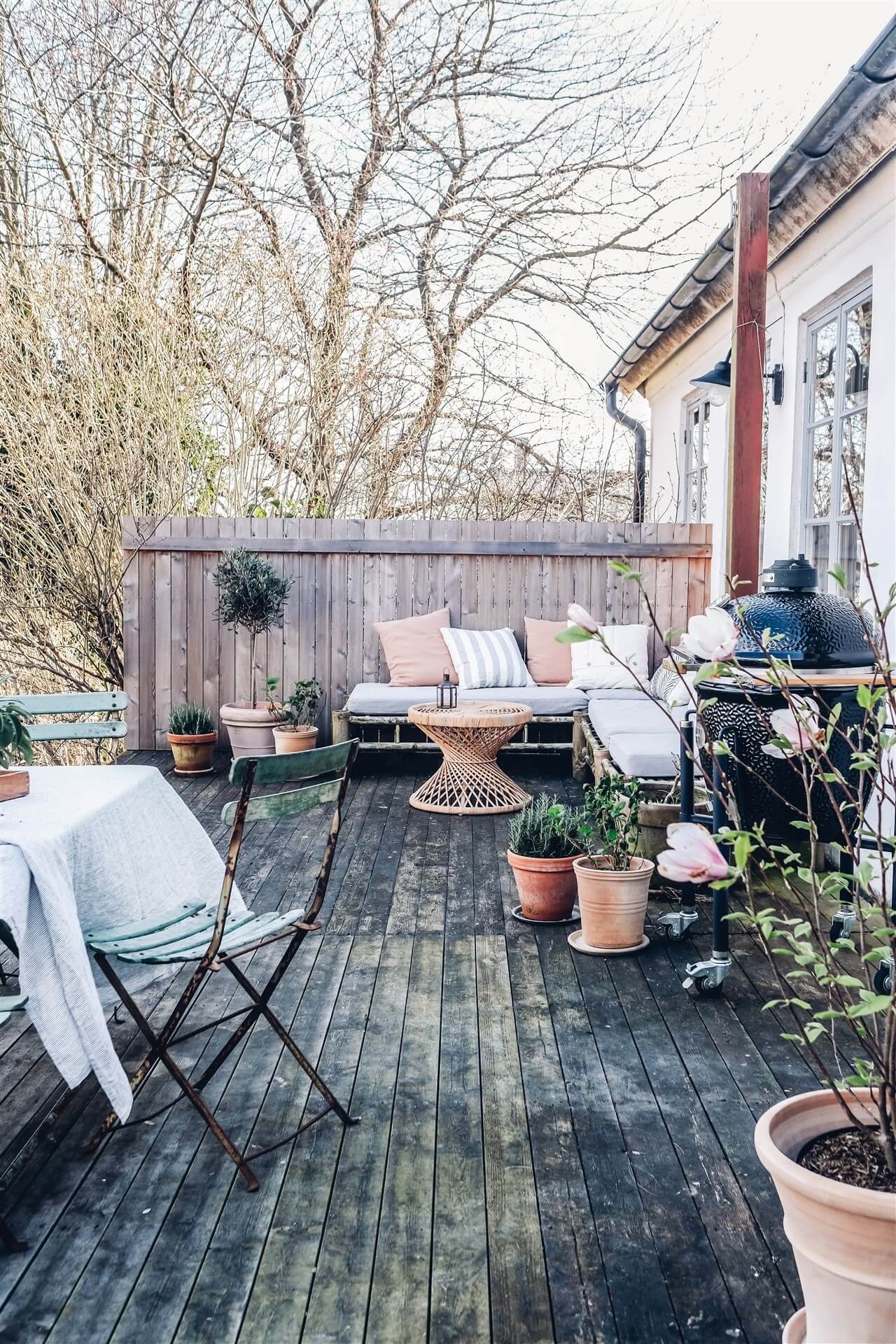 The house is located on a hill so you have a seaview from the garden as well as the house.
You will also love these home tours: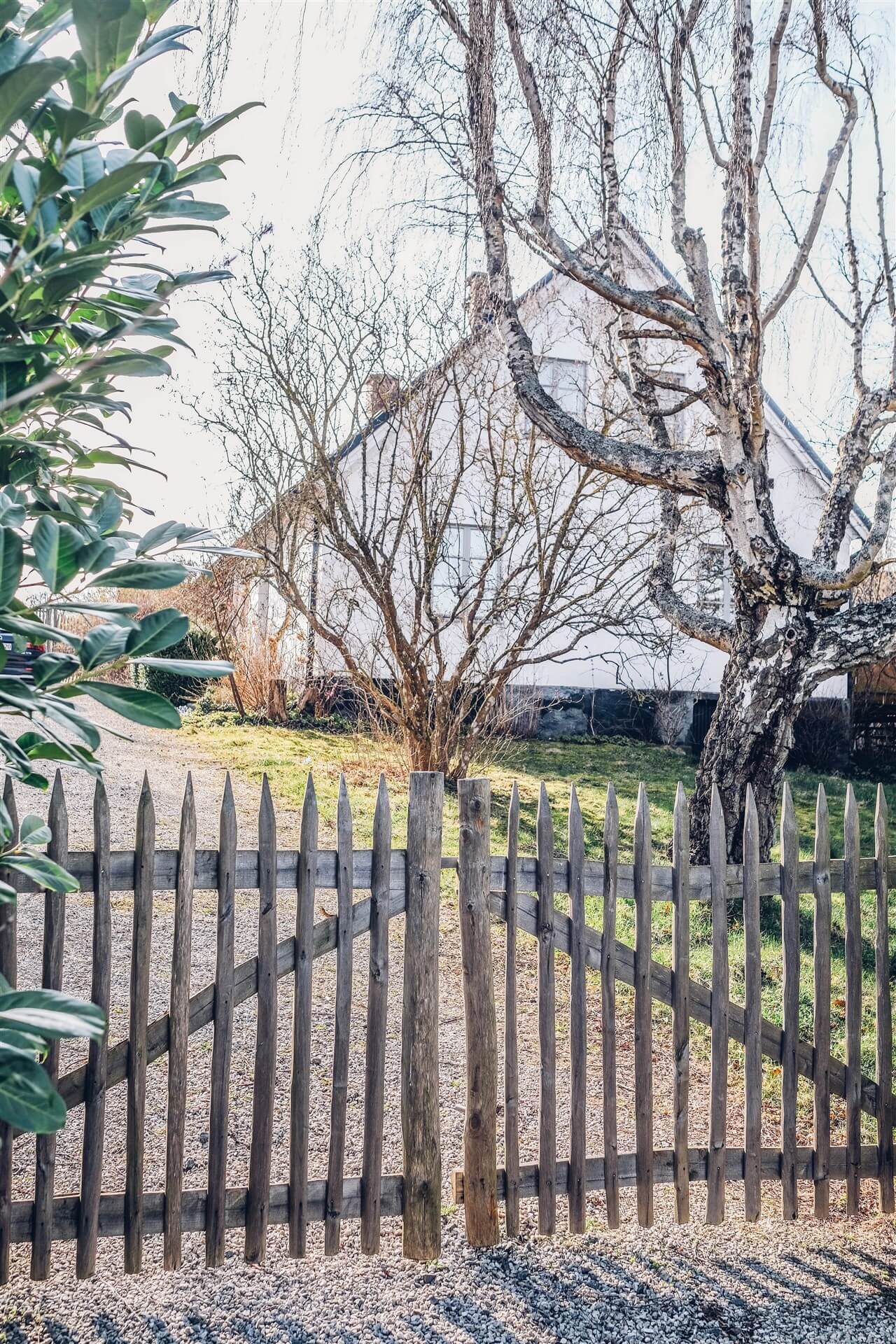 photography by Our Food Stories and for sale at Mäklarhuset.