Colorful Rooms in an Edwardian Apartment in London
In an Edwardian apartment building in London lies this lovely two bedroom apartment. The apartment has been renovated in the last couple of years with attention to the building that was built in 1905.
The London flat blends modern design with historic touches. Many original features have been preserved such as the box sash windows and the pitch pine floorboards. And new features have been added, some in modern style and some in Edwardian style.
The kitchen is a new additional with white kitchen cabinets and Carrara marble worktops. A modern white dining table is combined with vintage chairs and a bench.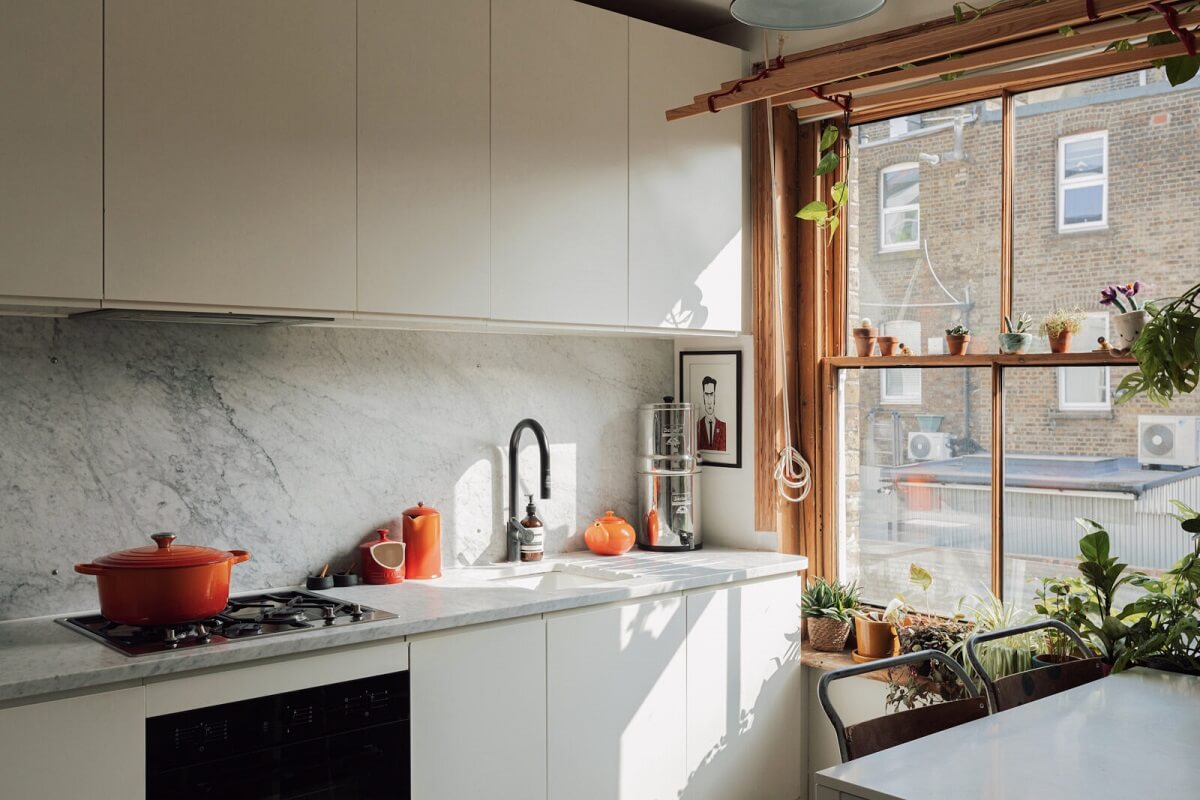 What I love in this room are the stripped window frames. This is recurrent in the apartment and also include the doors.
In the hallway you can see the stripped four-panel doors and lime-washed pitch pine floorboards.
The sitting room is a moody affair with a lovely shade that hovers between gray and green on the walls.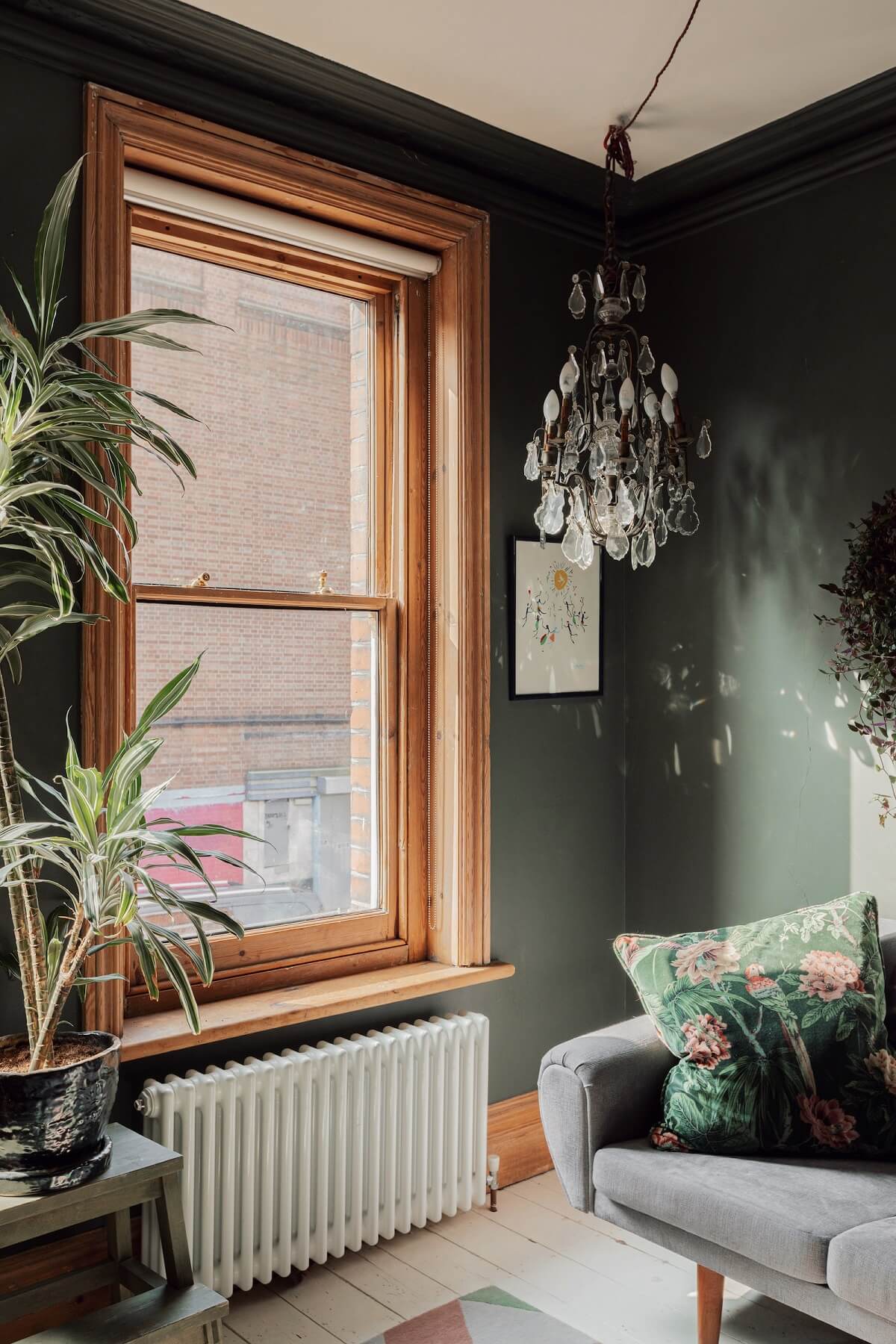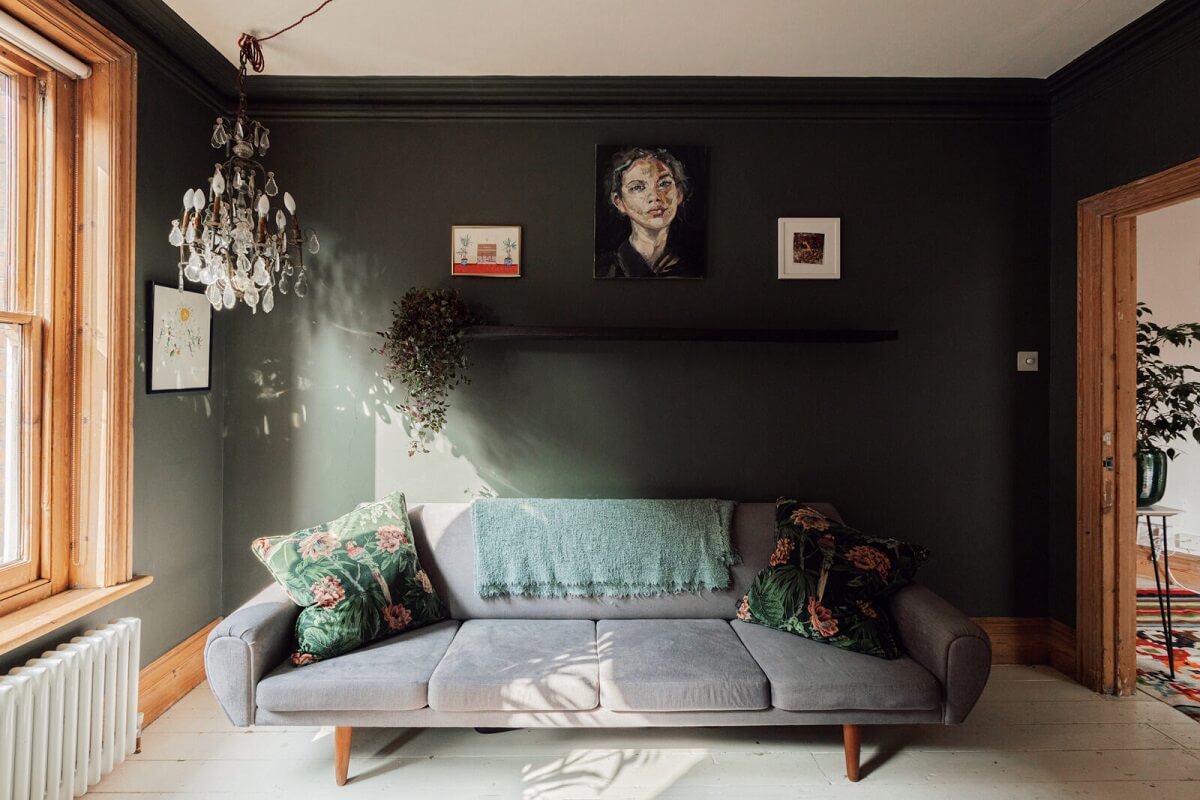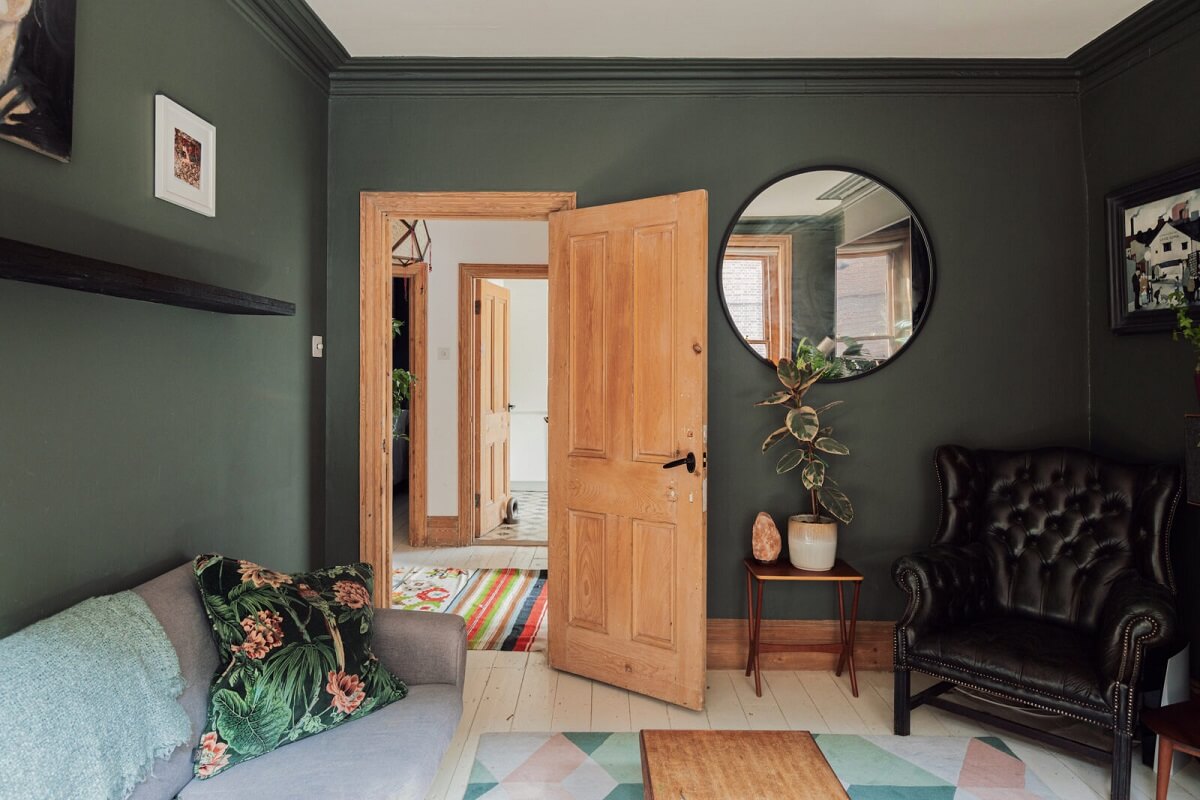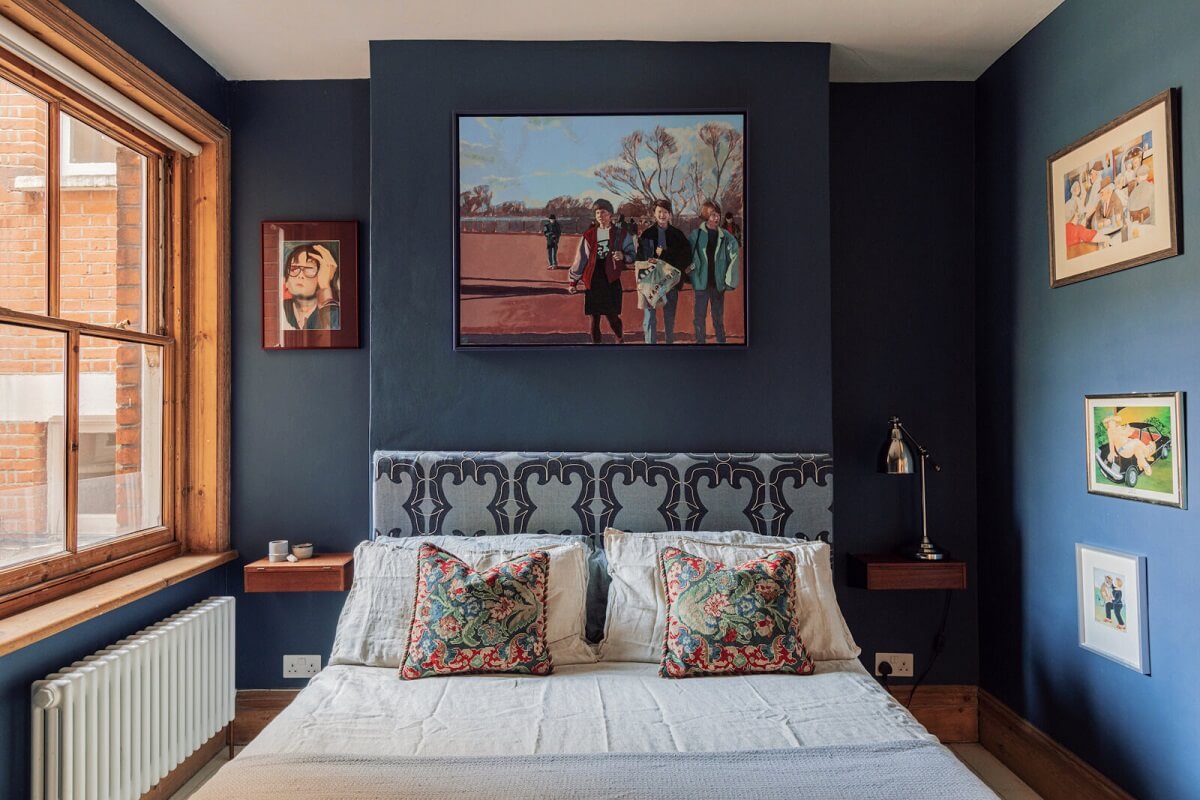 Blue is one of the most popular paint colors for a bedroom. And this small master bedroom is also painted in a deep blue shade. Because the room is small, it's smart to use floating nightstands to make it less cluttered.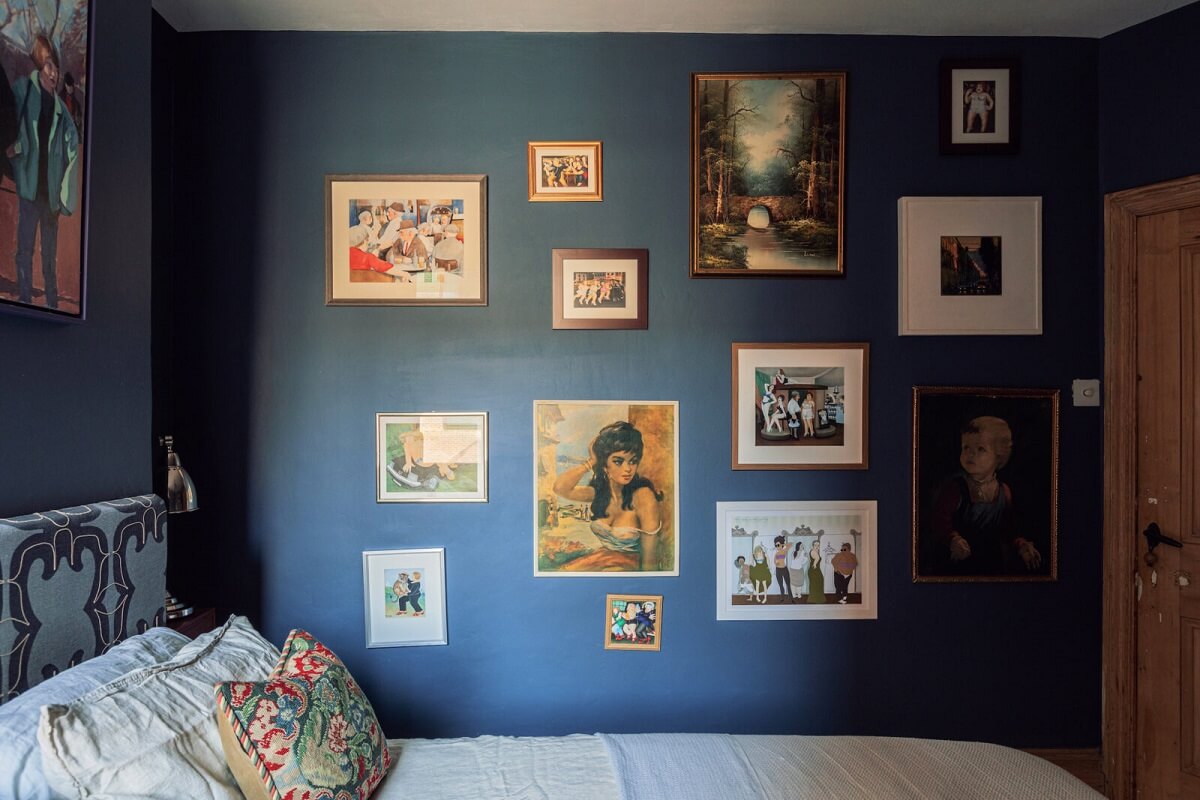 The second bedroom is now used as a study/nursery. It's painted in a lovely light pink shade. The purple desk adds another color pop to the room.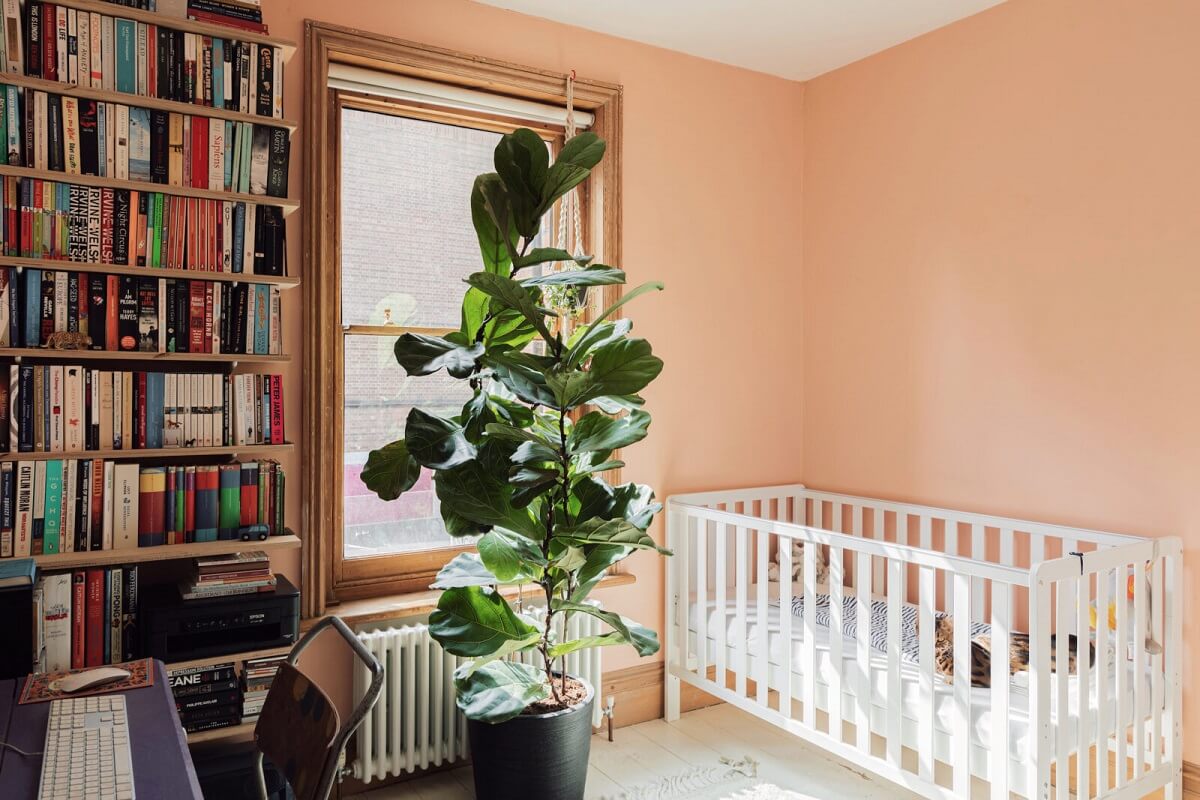 The bathroom is also a new addition to the apartment but it has a classic feel. The bathroom is clad in Carrara marble tiles from Fired Earth. The porcelain is in Edwardian style to fit the Edwardian architecture of the house.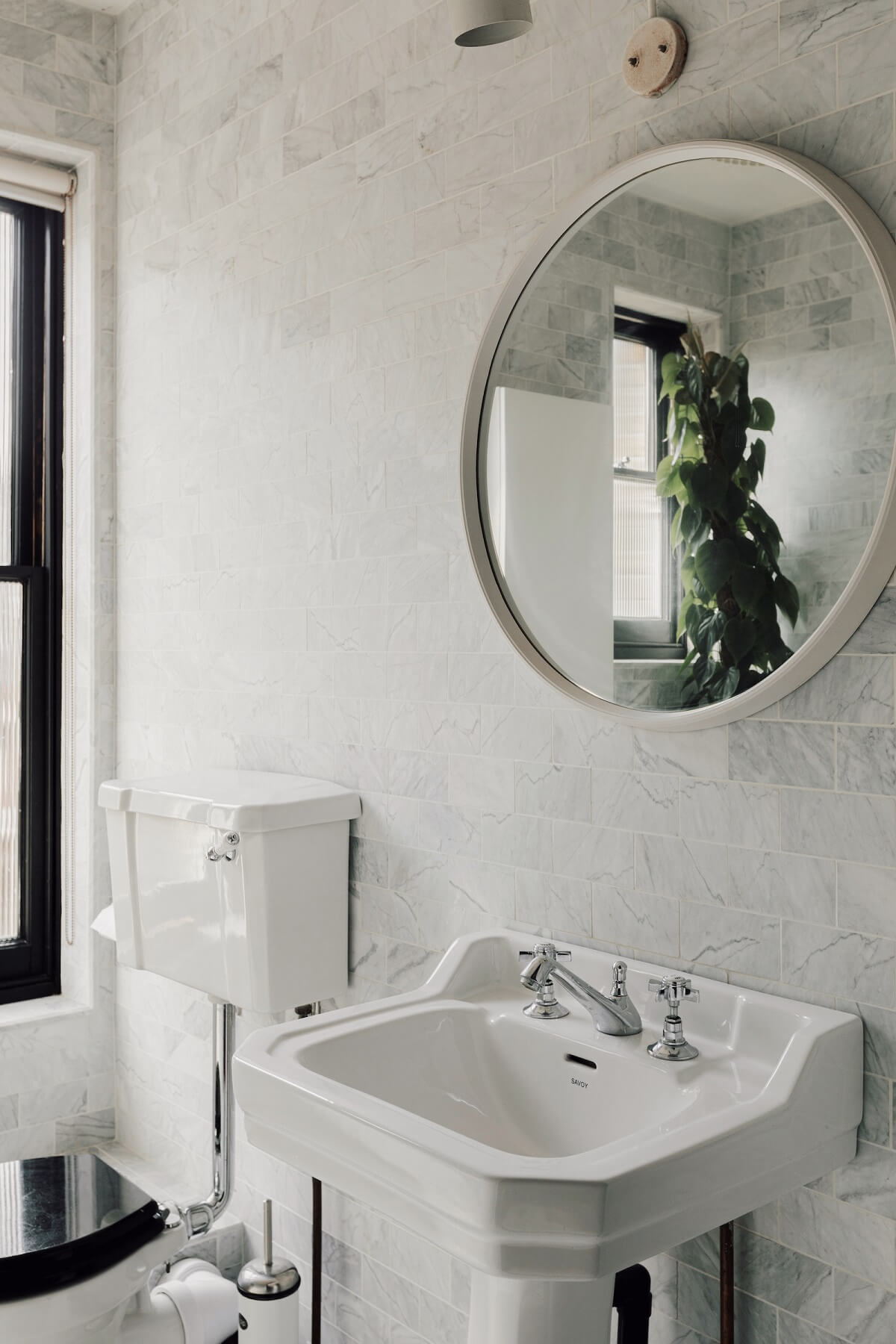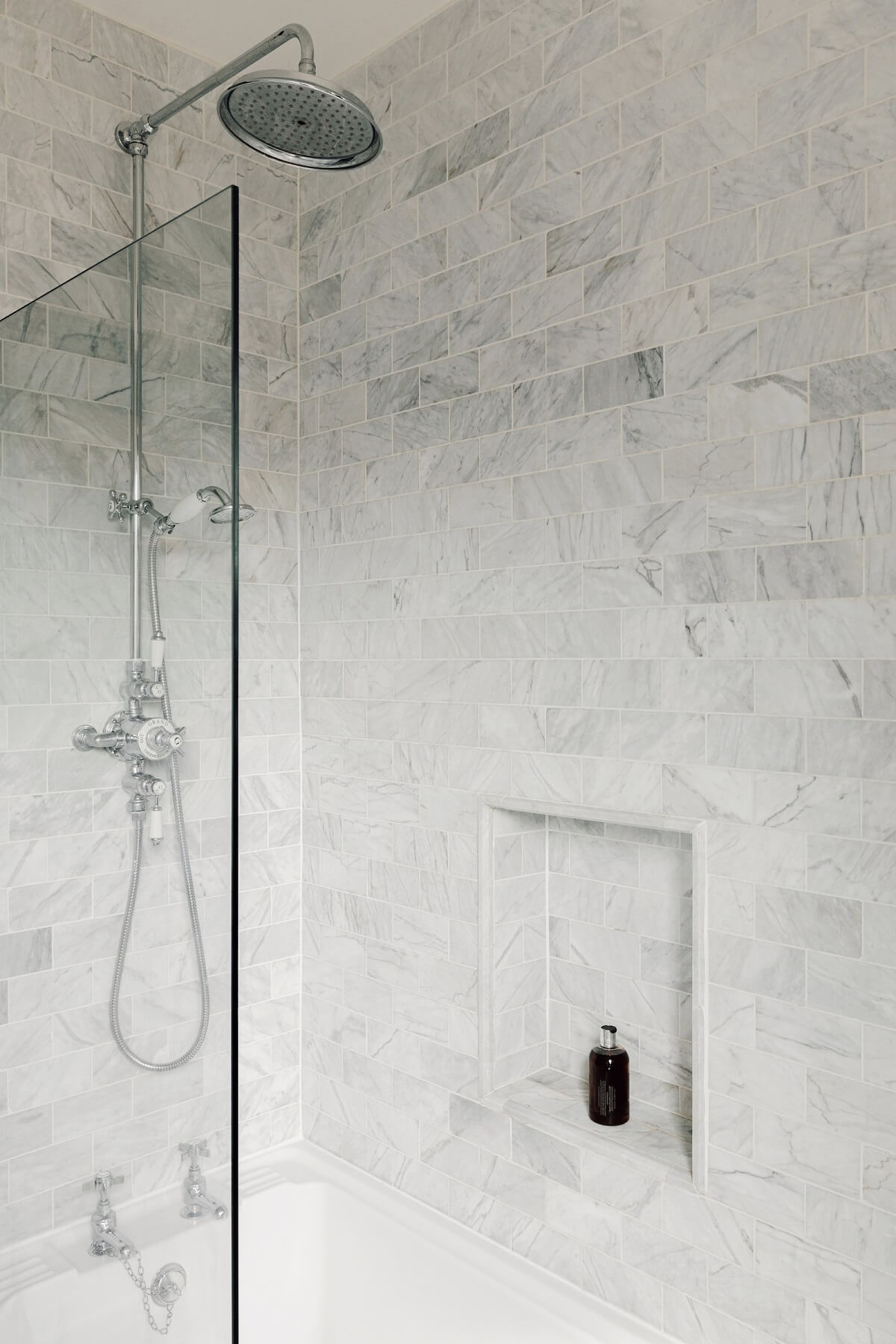 A shower niche keeps your bathroom orginized and stylish. It's also a great design idea for a small bathroom.
There was something familiar about this home and I realized it has appeared on the blog a couple of years ago when it was the home of interior stylist Laura Fulmine. The color palette has remained the same, but the decor is different (a bit more eclectic when it was Laura's home). Click here to see that home tour.
photography by Inigo