A Beautiful deVOL Kitchen in a Renovated German Schoolhouse
Okay.. I know, I have shared my love for deVOL Kitchens a milion times here on The Nordroom but every time I see a new deVOL kitchen I fall in love all over again. Today I will share the kitchen of Nora & Laura from Our Food Stories.
Last year I shared their deVOL Haberdasher kitchen in their Swedish country house cottage and not long after finishing that project they started another renovation project, this time in an old schoolhouse in the German countryside.
The schoolhouse had stood empty for years when Nora & Laura bought it and it needed a lot of work. They wanted the kitchen to be placed in the old classroom which over the years had been divided into 2 rooms, so they knocked down the wall to open the space up and they were left with a beautiful large room, perfect for a large kitchen and dining space.
They moved their old deVOL kitchen to their new schoolhouse and added more pieces to perfect the design, with Nora & Laura's eye for design and deVOL's beautiful kitchen products you end up with a breathtaking kitchen. Let's take a look!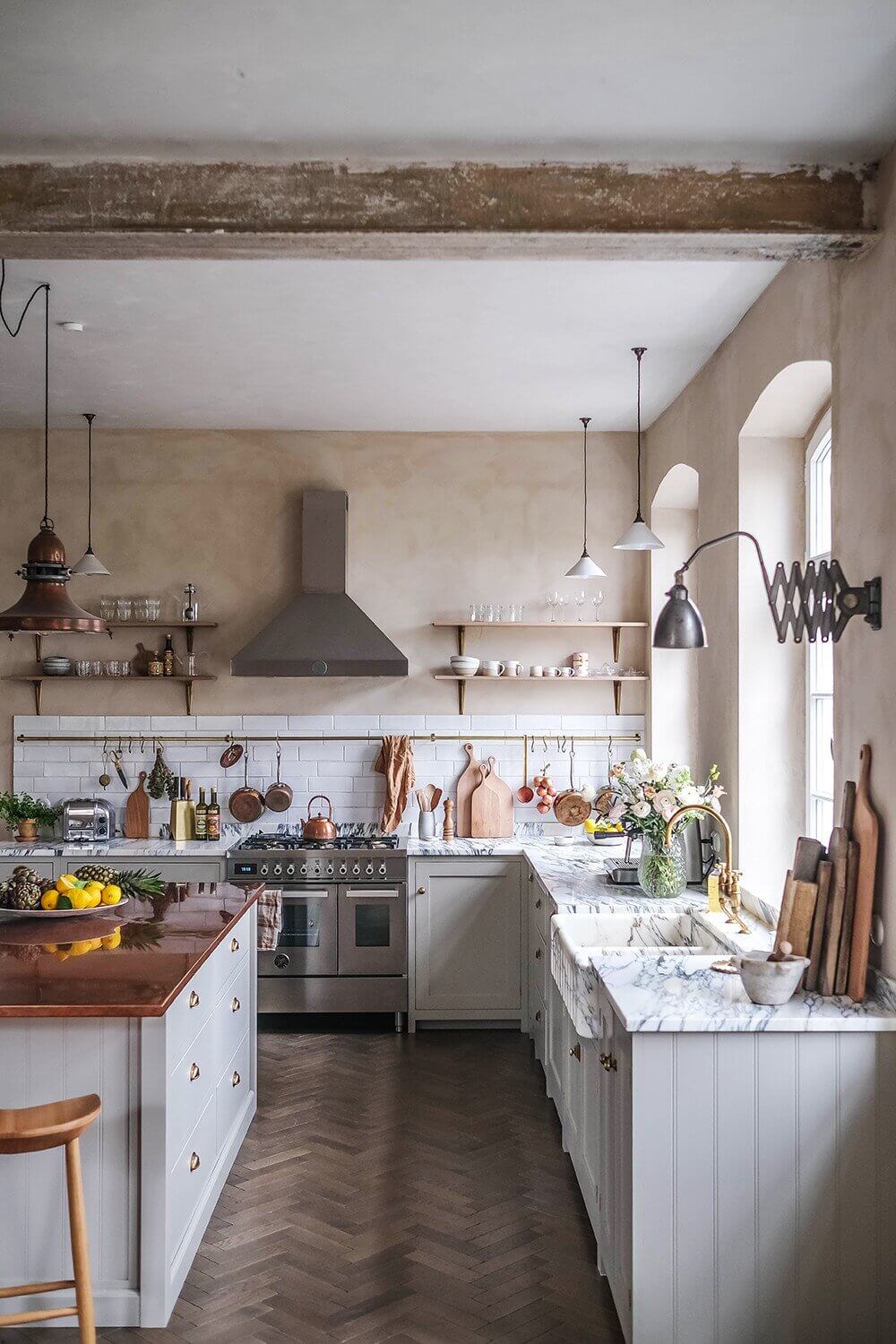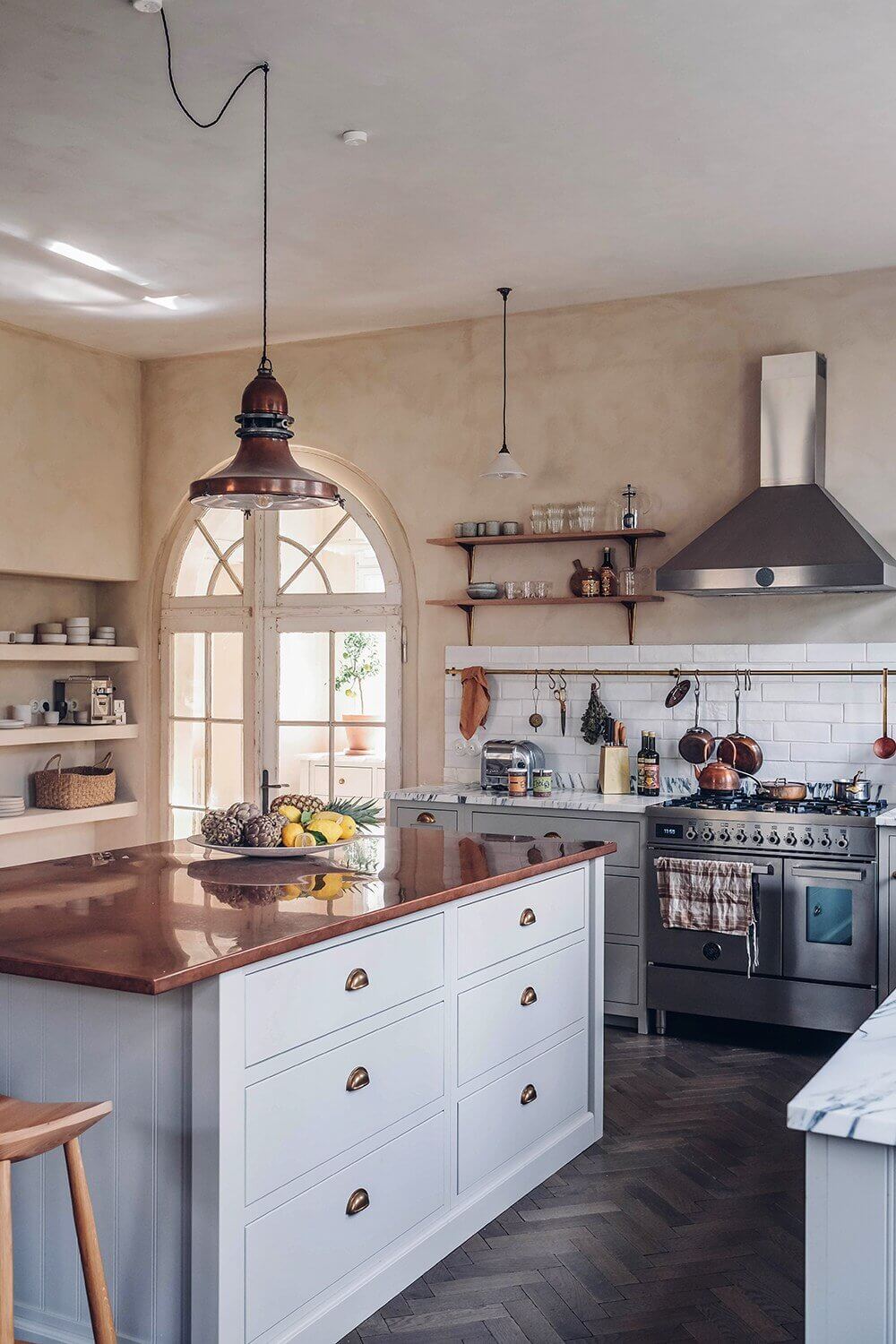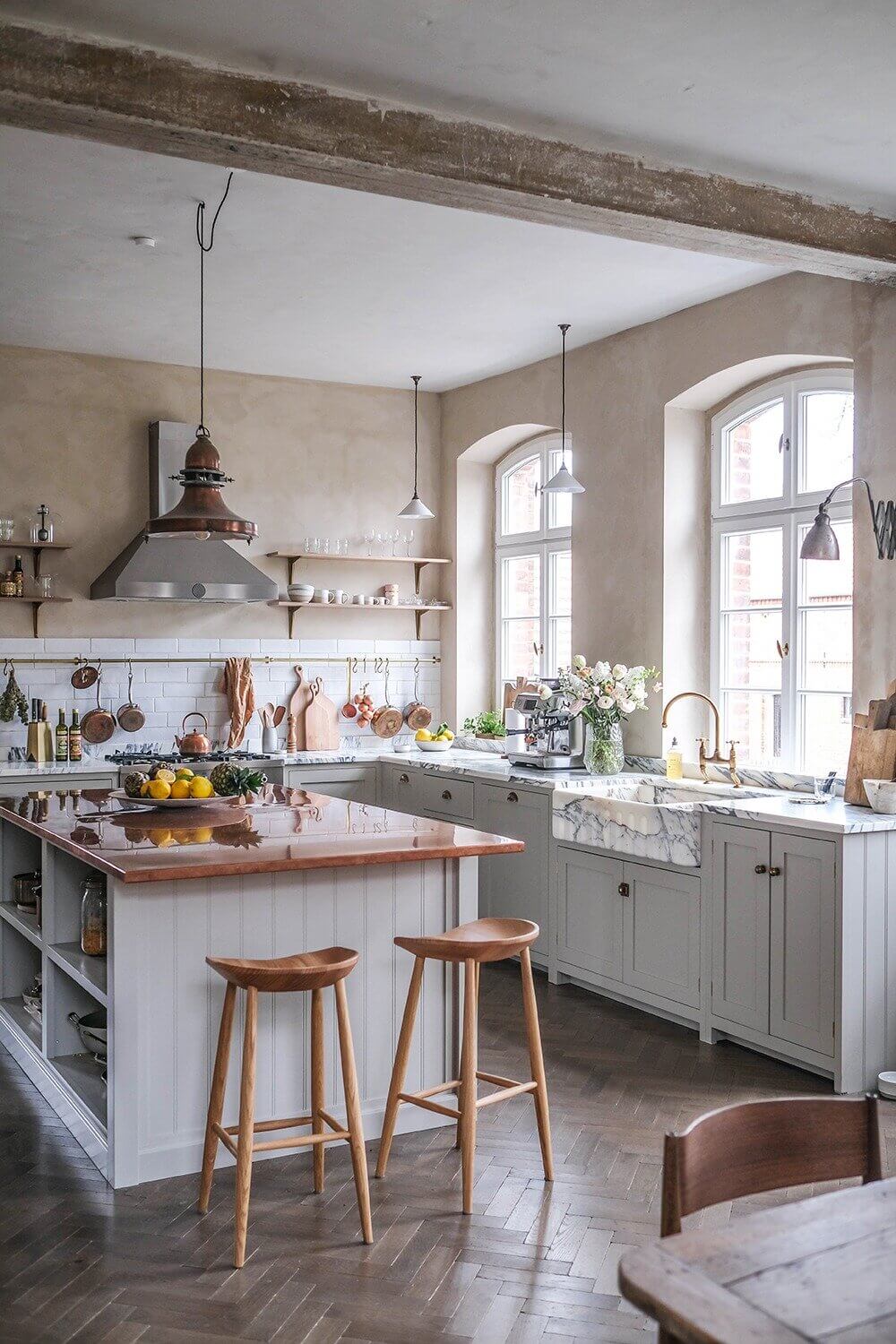 They added white Crackle Metro Tiles and a Tuscan Farmhouse Arabescato Marble Sink also from deVOL
photography by Laura Muthesius & Nora Eisermann of Our Food Stories