A Scandinavian Apartment Painted In Pastel Color Tones
If you love color in your interior but you don't want it to be too overwhelming you have to look at more subtle color hues. In this Scandinavian apartment you see just that. Every room in the house has been painted in a colorful hue but they used such soft color tones that it looks harmonious and calm.
The rooms in this Stockholm apartment are spacious and still have orignal features. In the large living room an original tiled fireplace stands in the center of the room. The walls have been painted in a pastel green with stronger color details in the furniture with 2 velvet sofa's, one in dark green and one in blue.
A large kitchen has wooden slats to create a cozy vibe and is big enough for a large dining table. There are 3 bedrooms, one in pink, one in yellow and one in grey. I don't think you find many apartment in big city's that feel so spacious and light as this Stockholm apartment. And the use of color is simply beautiful.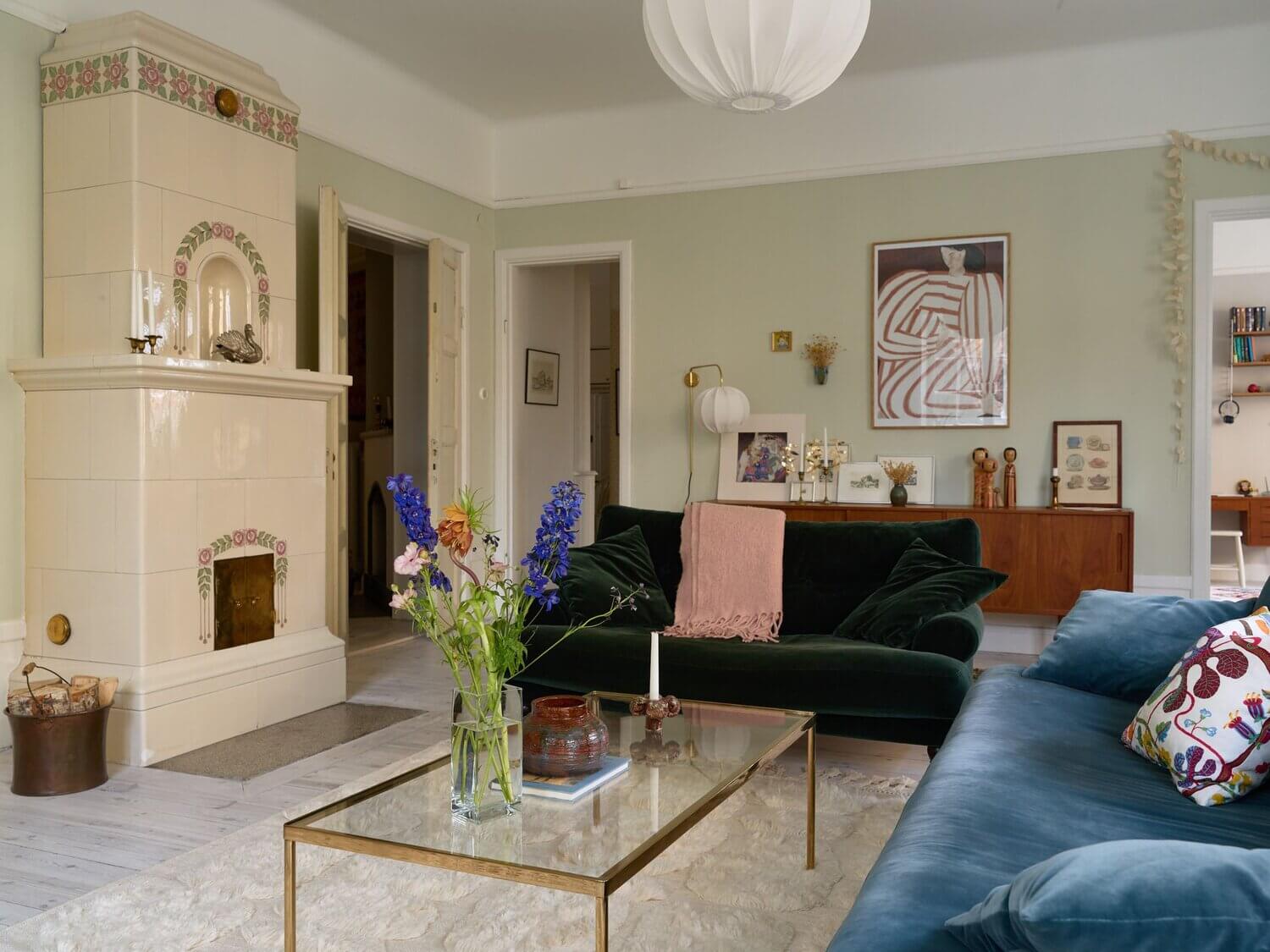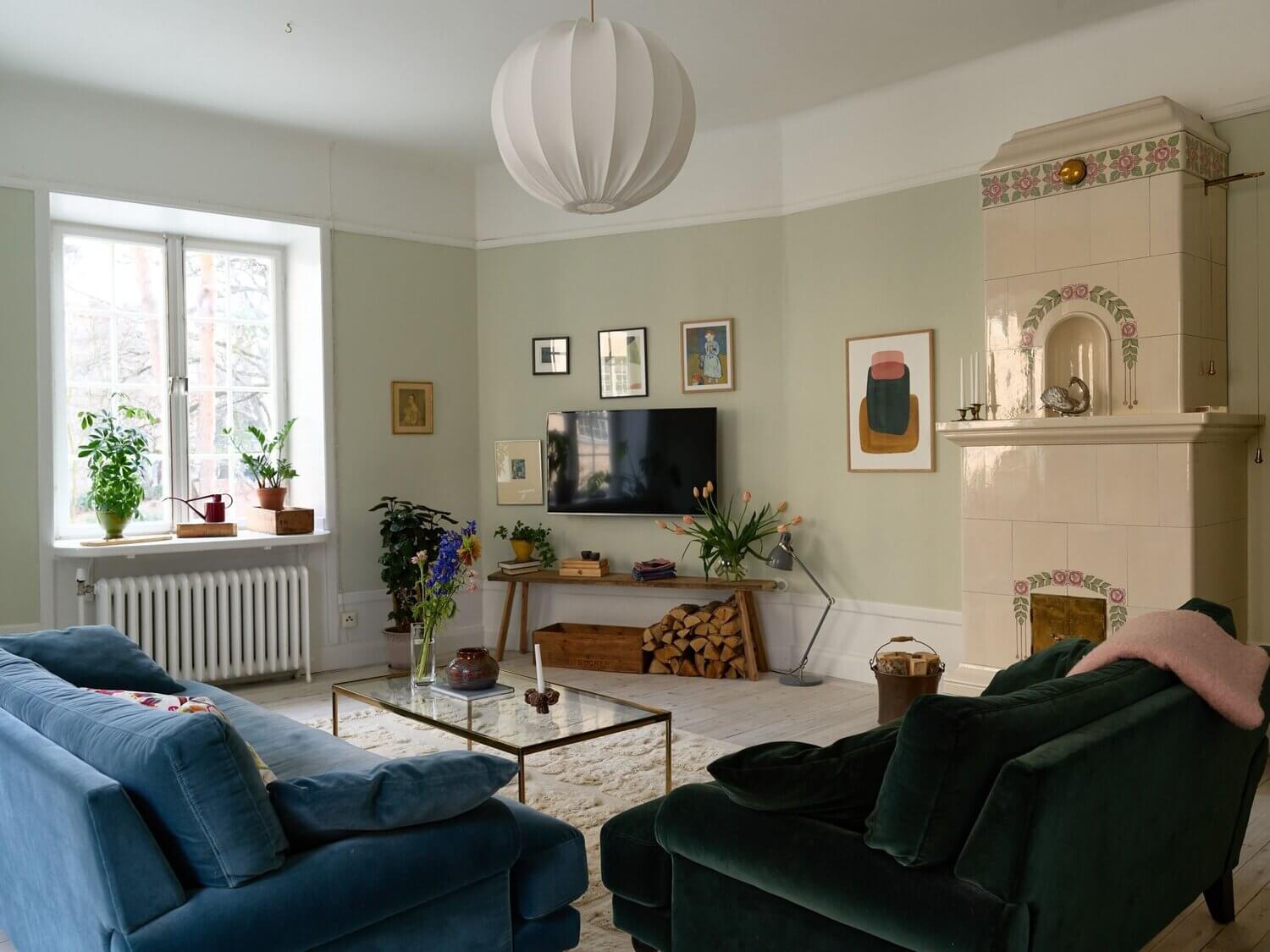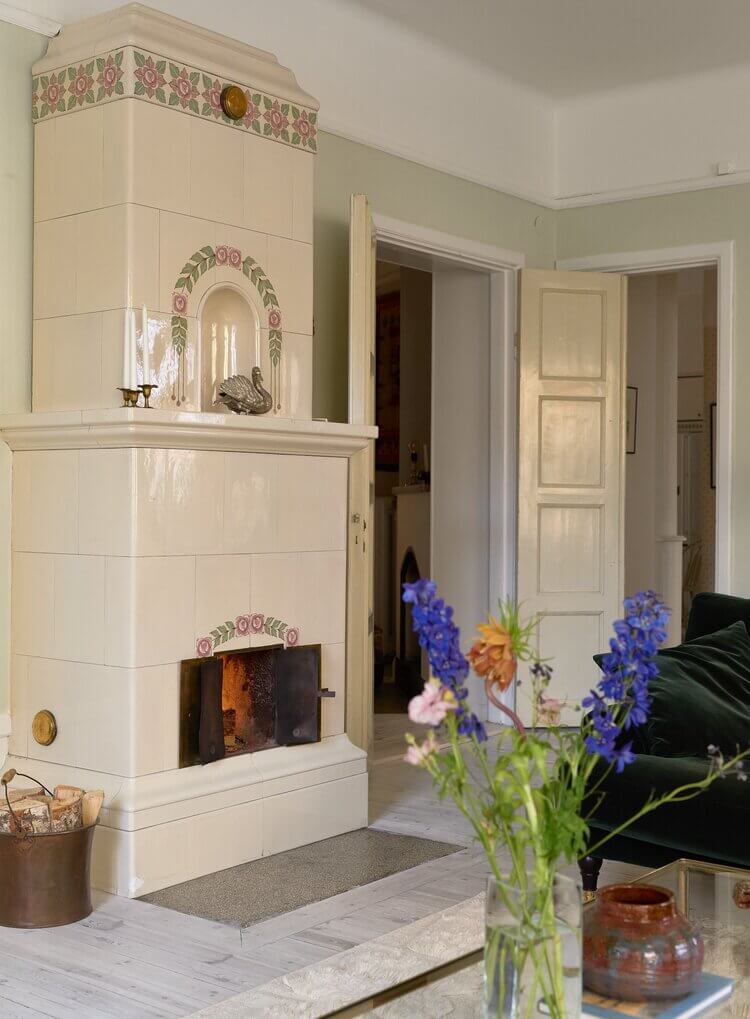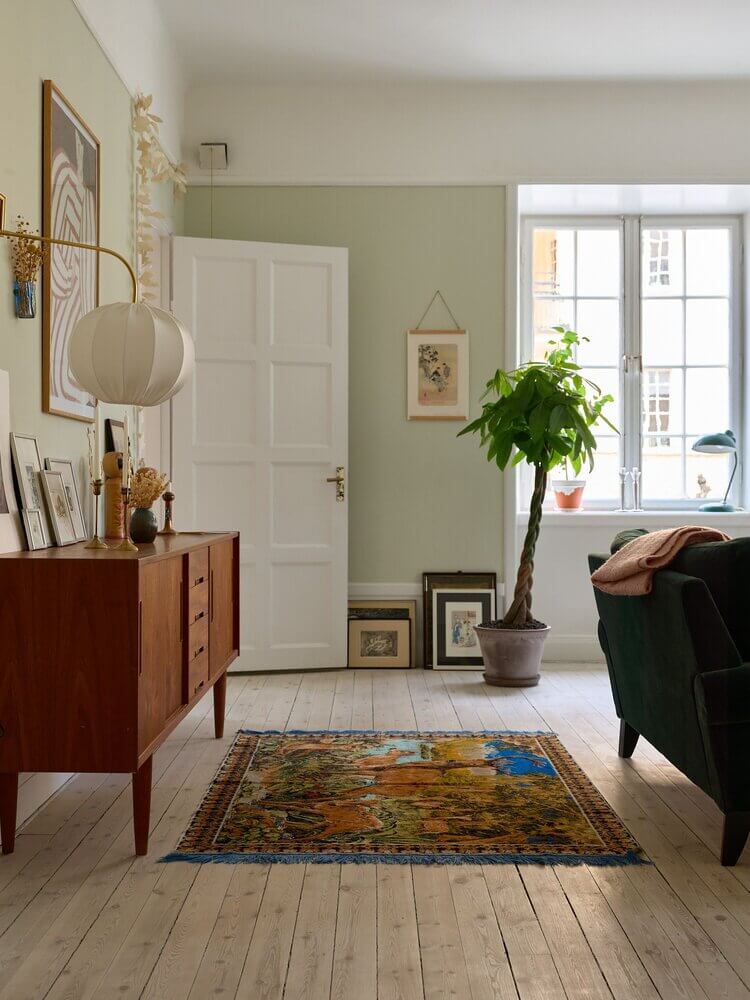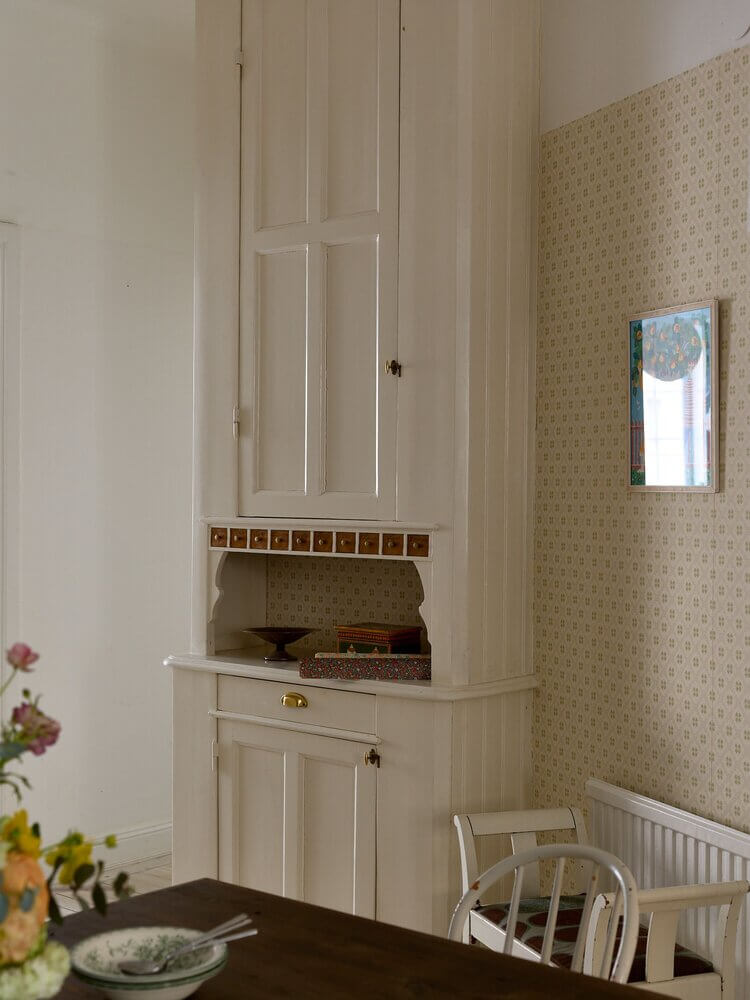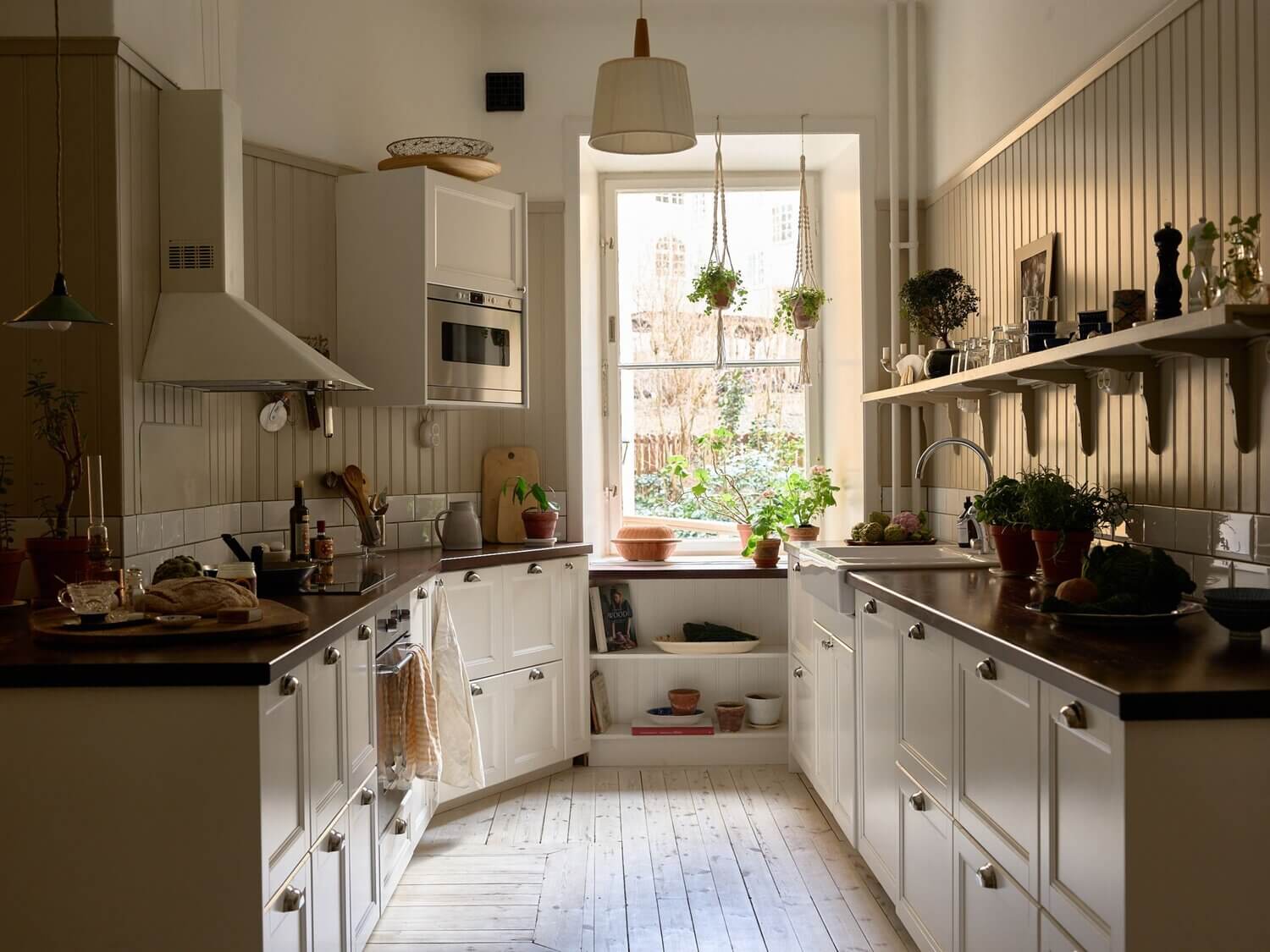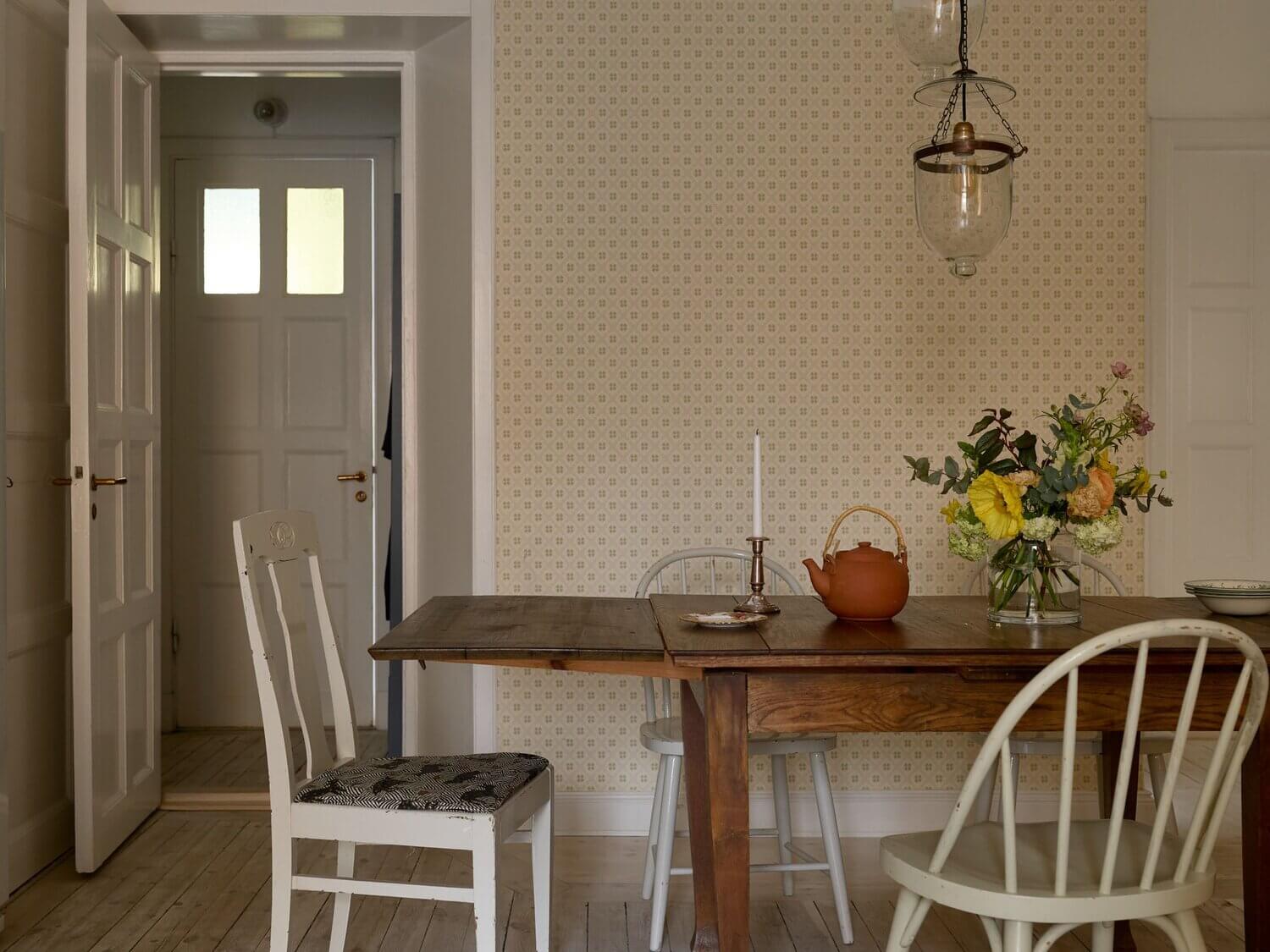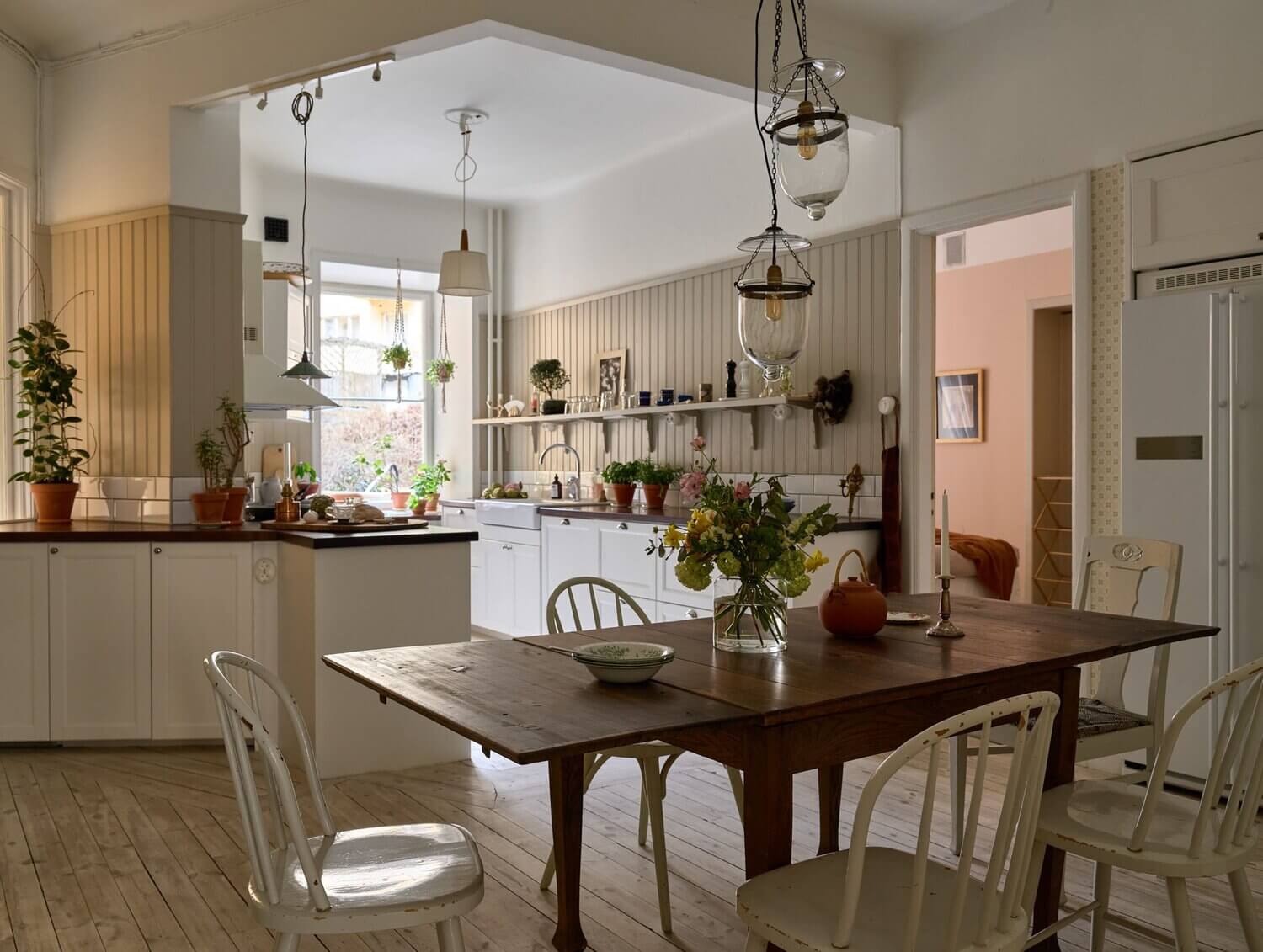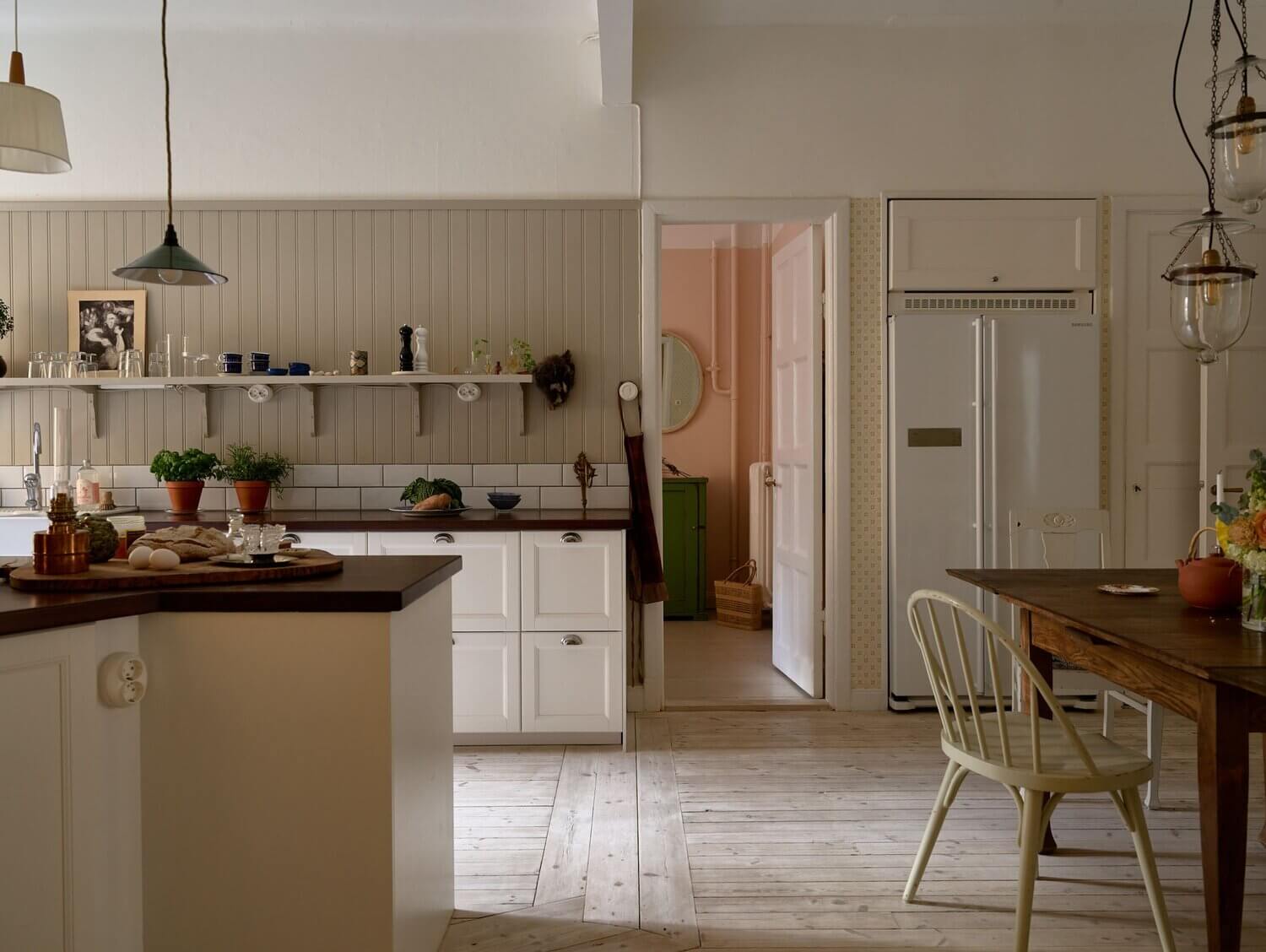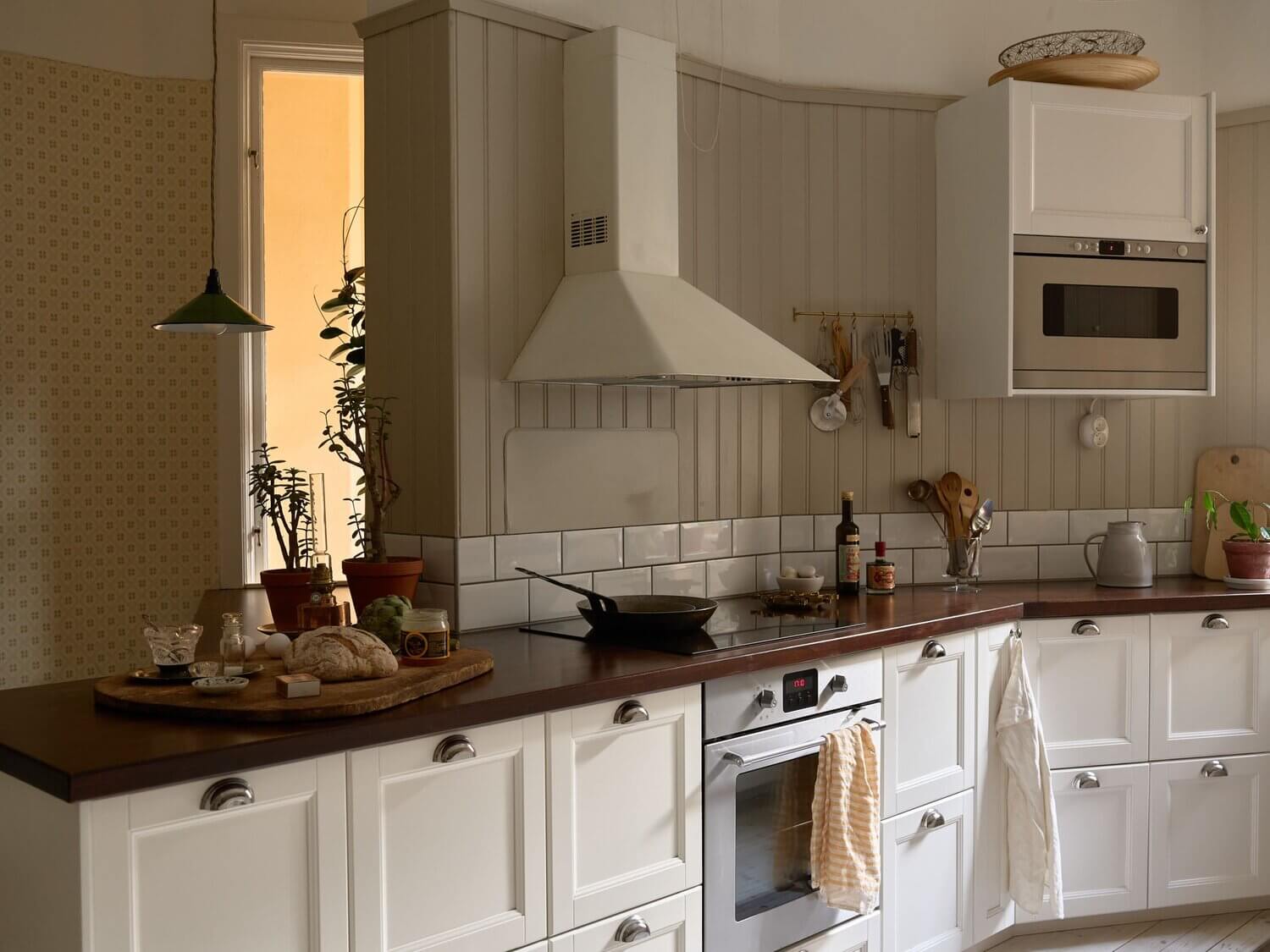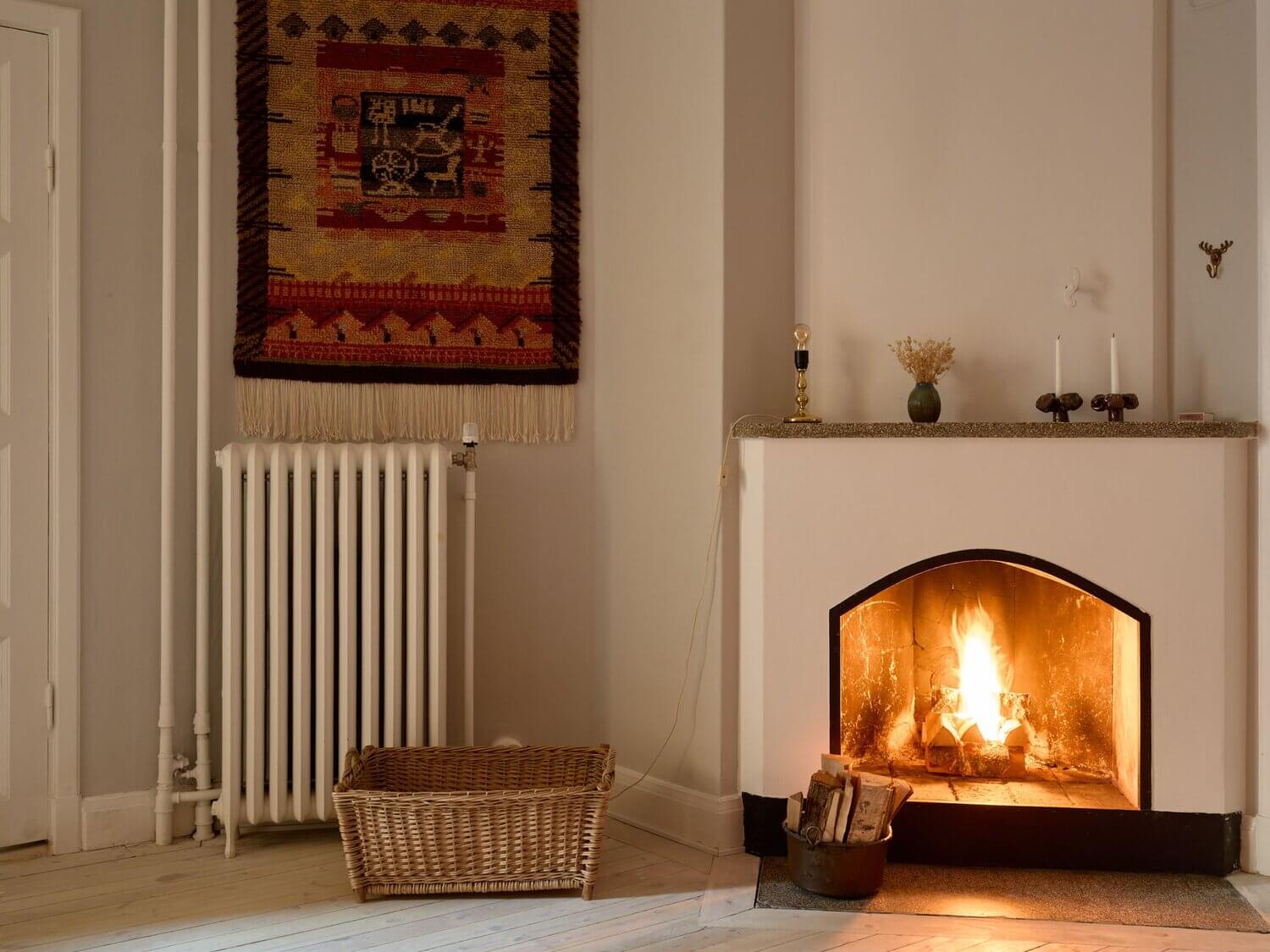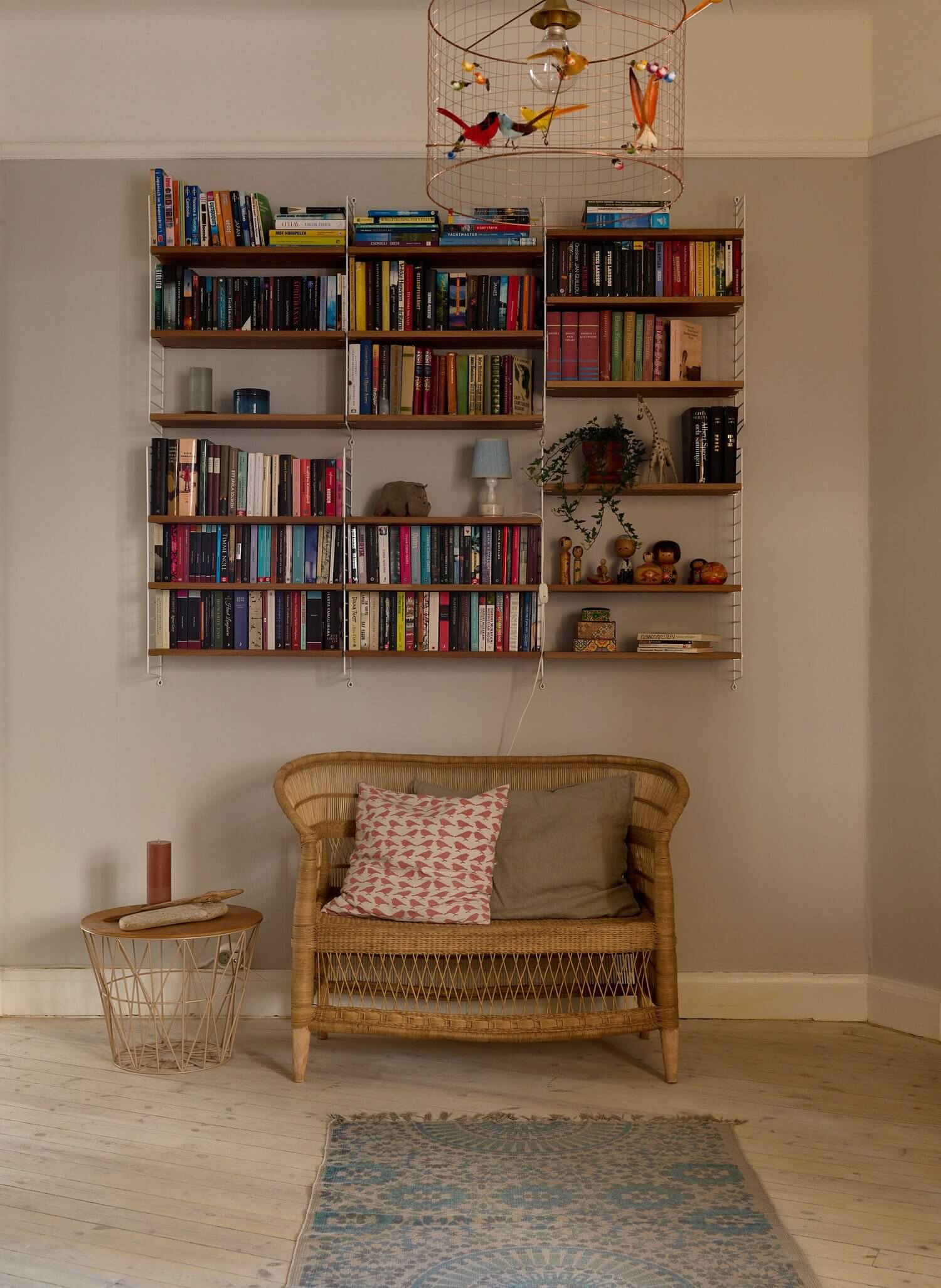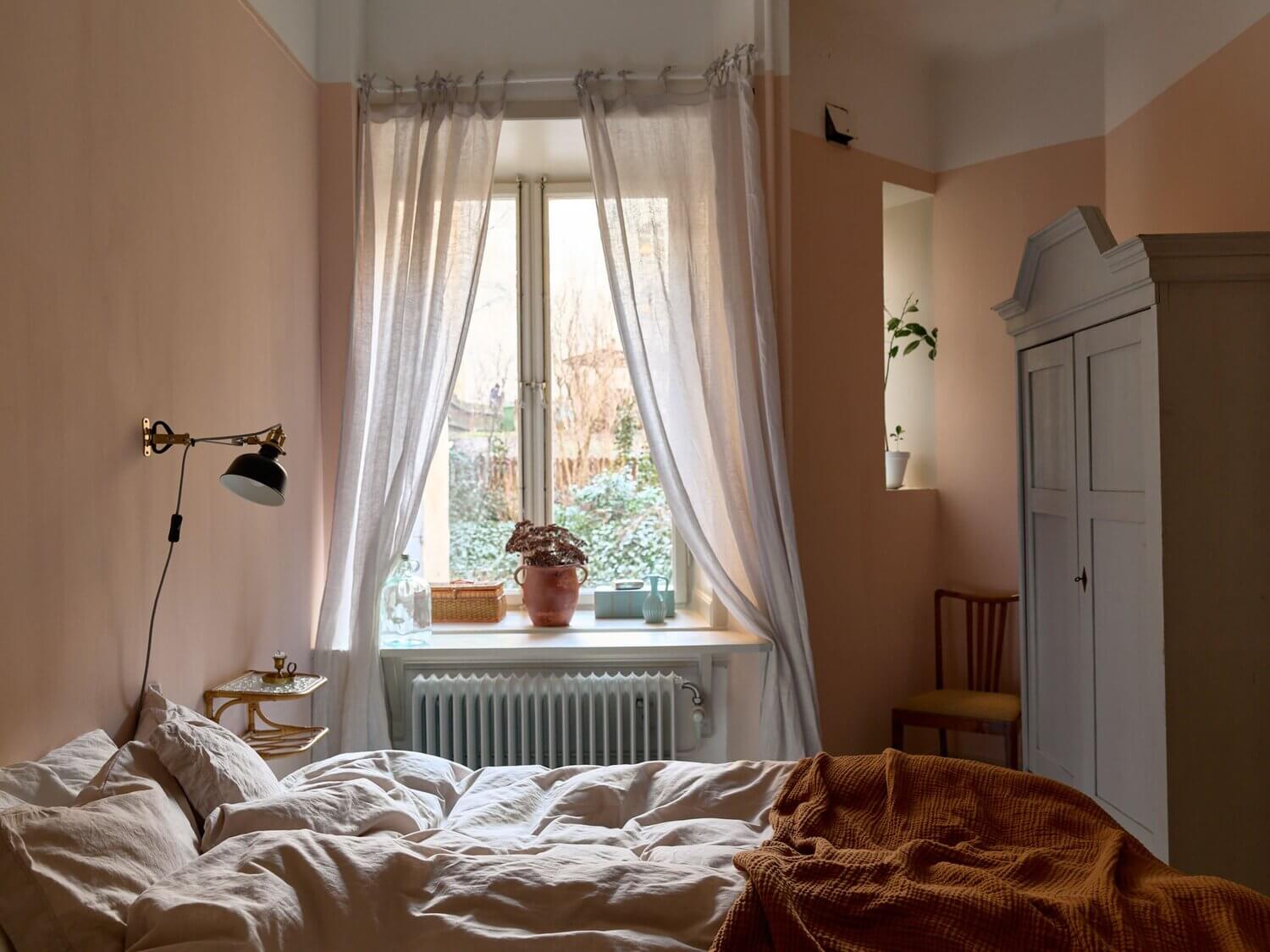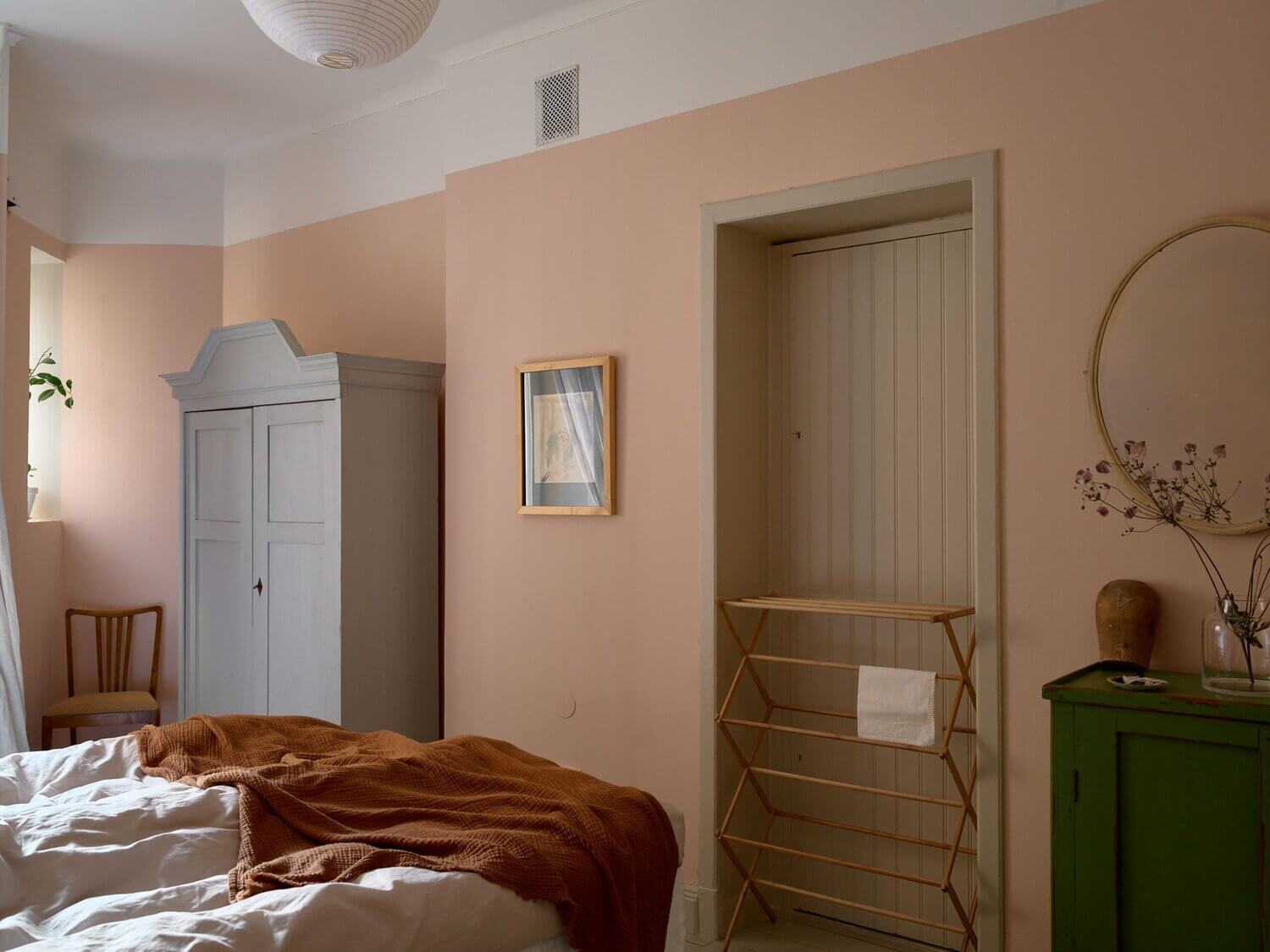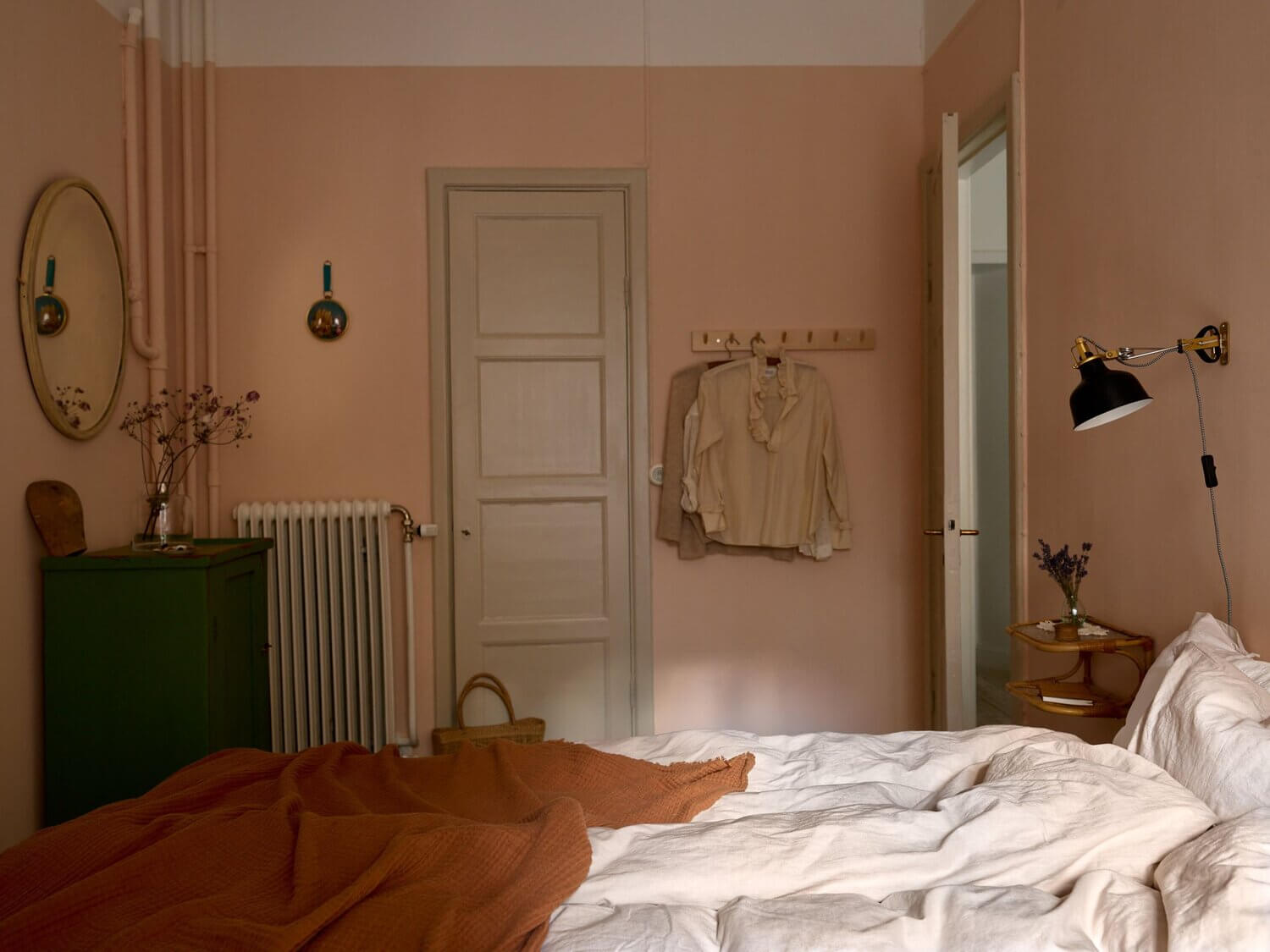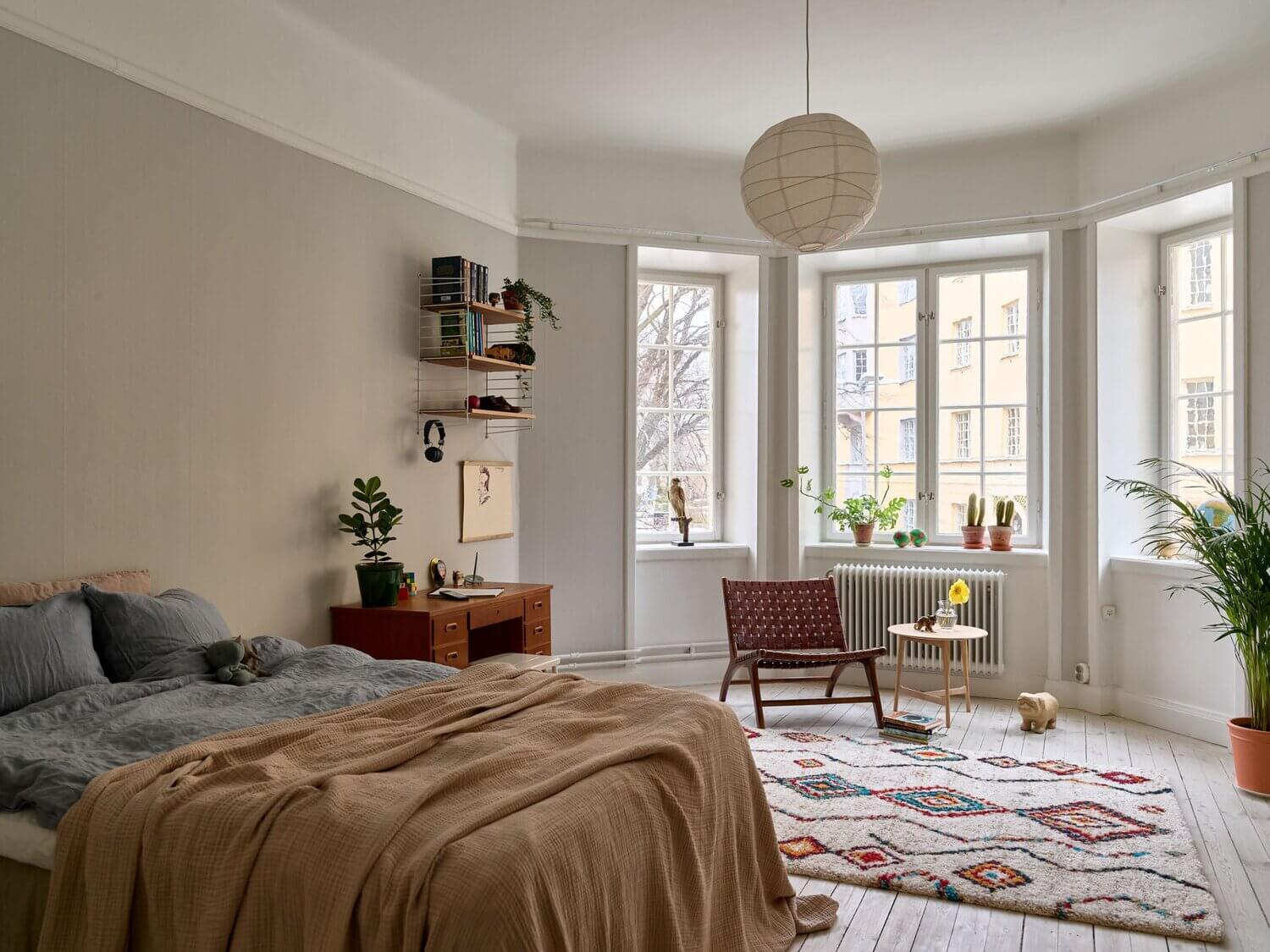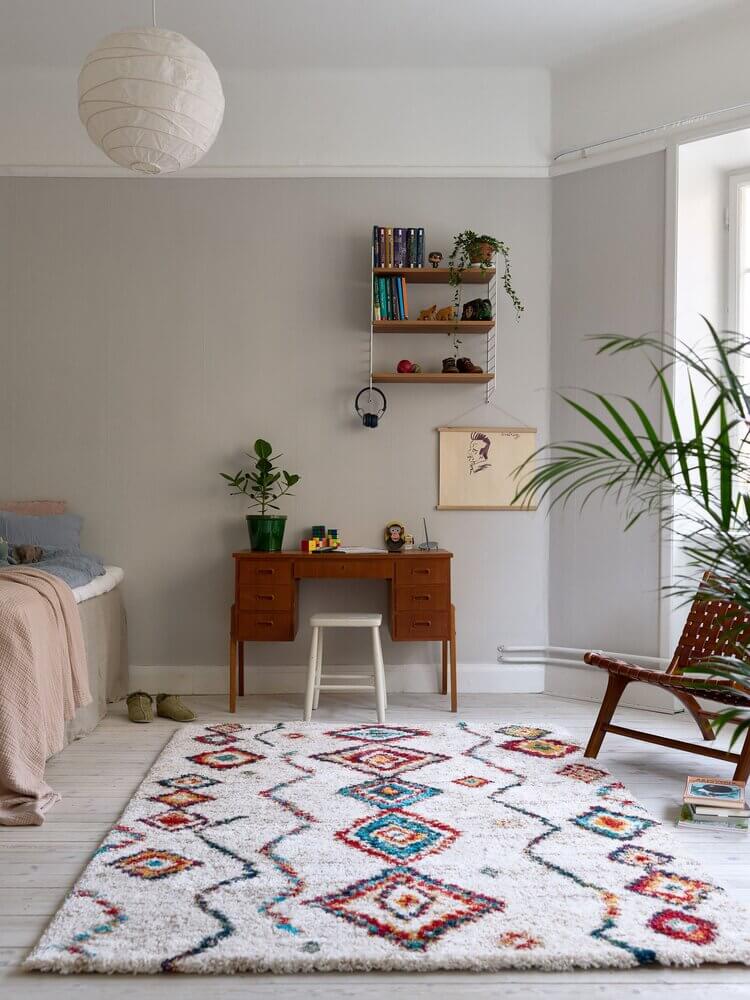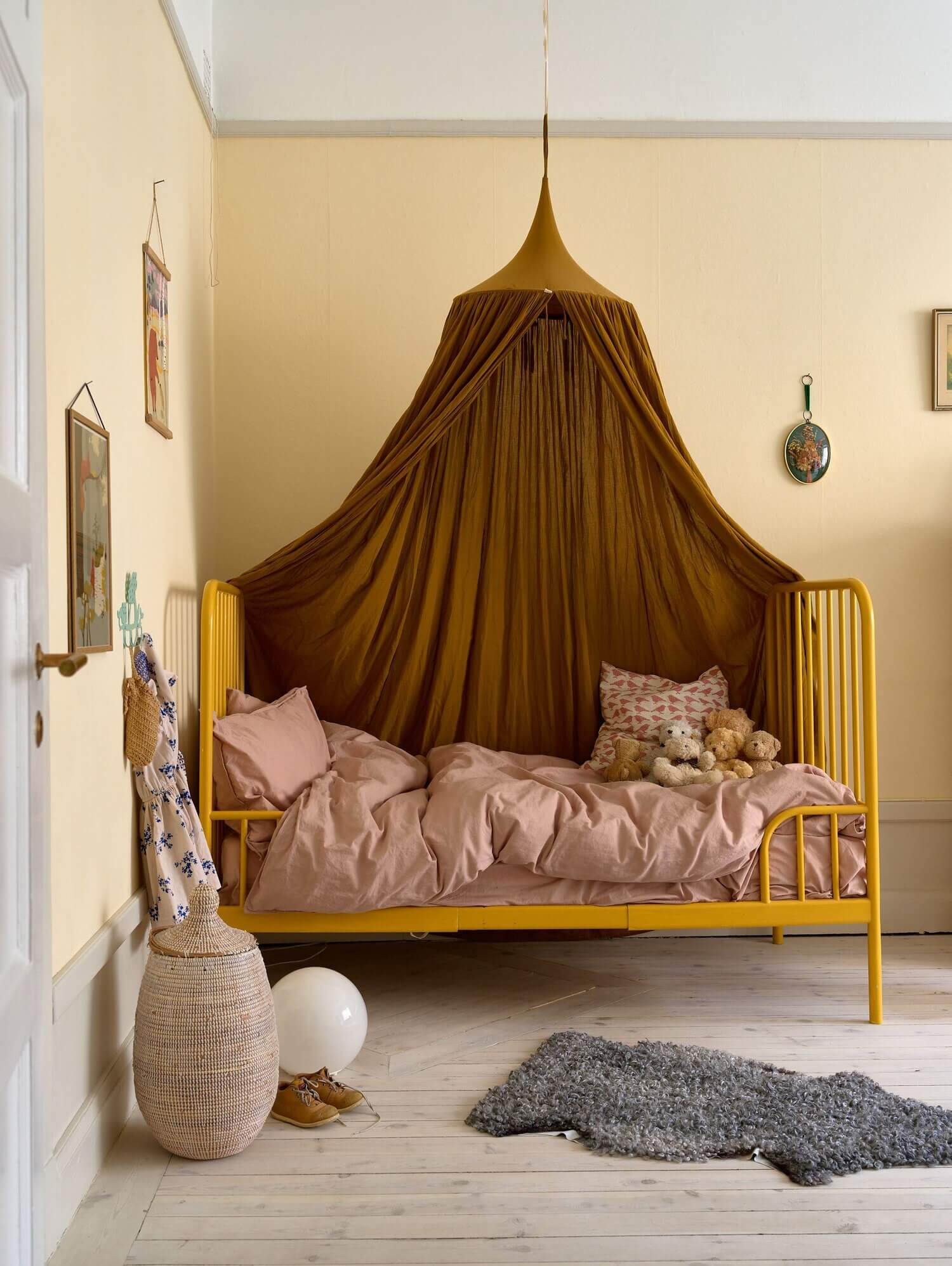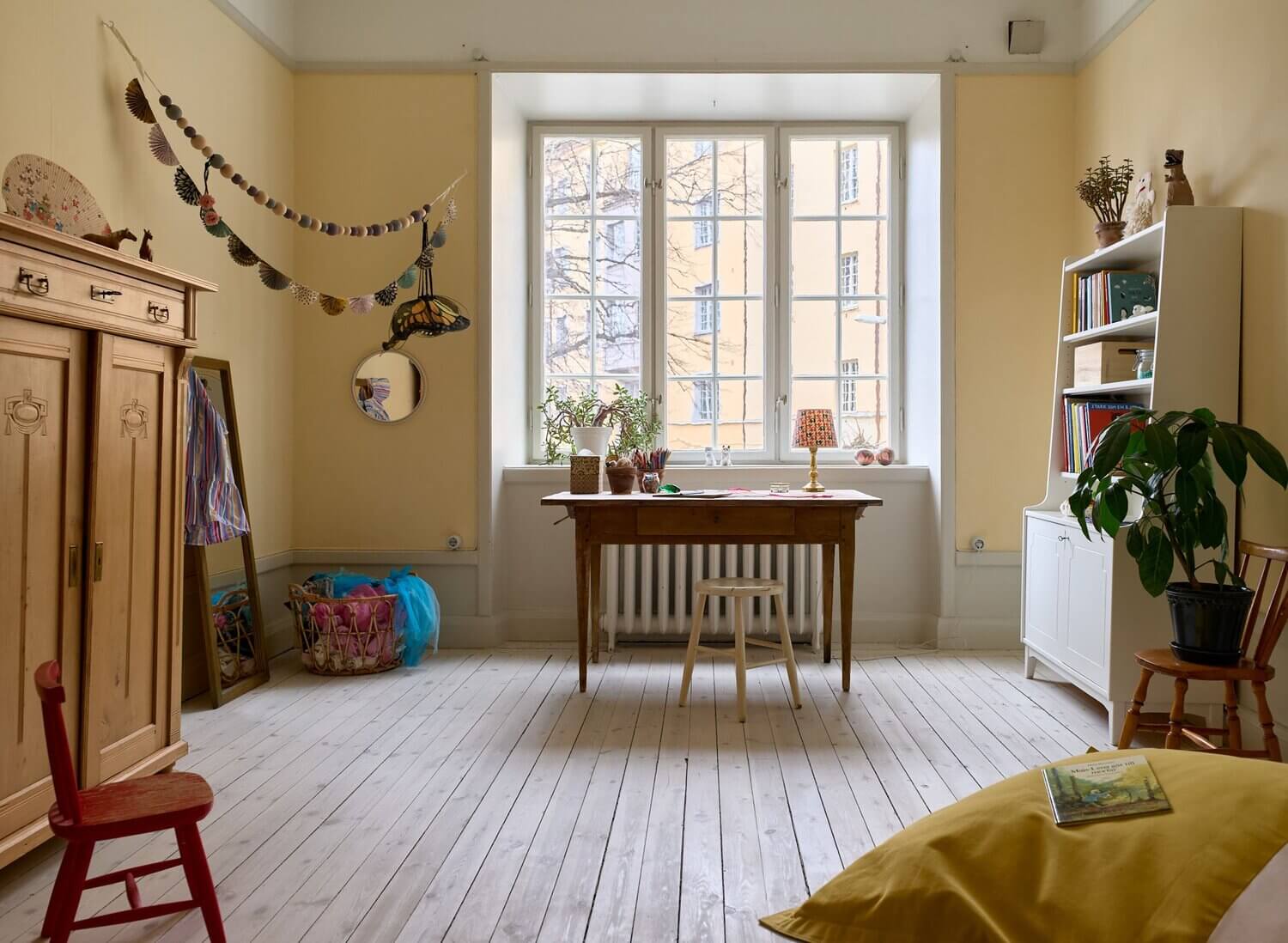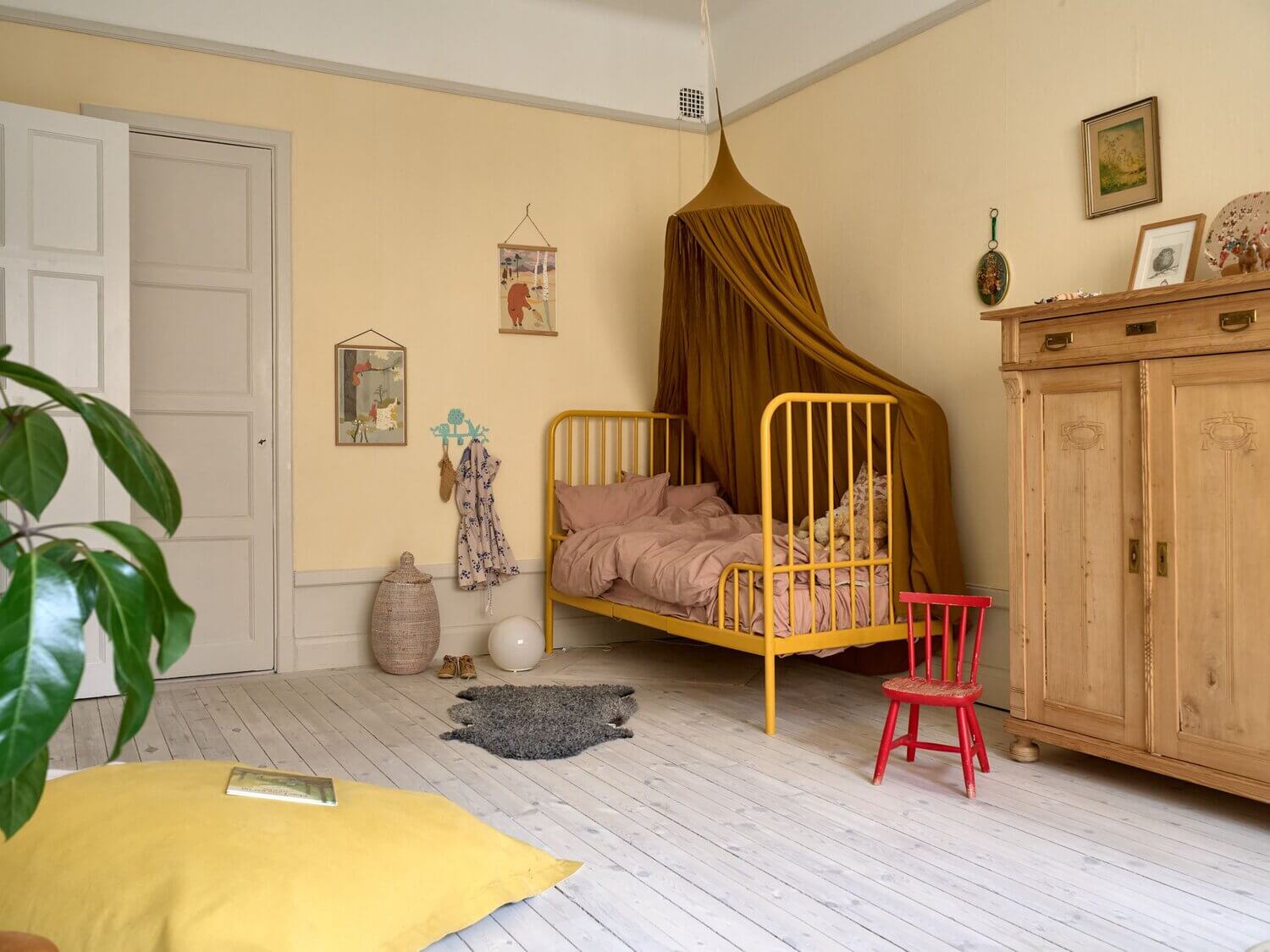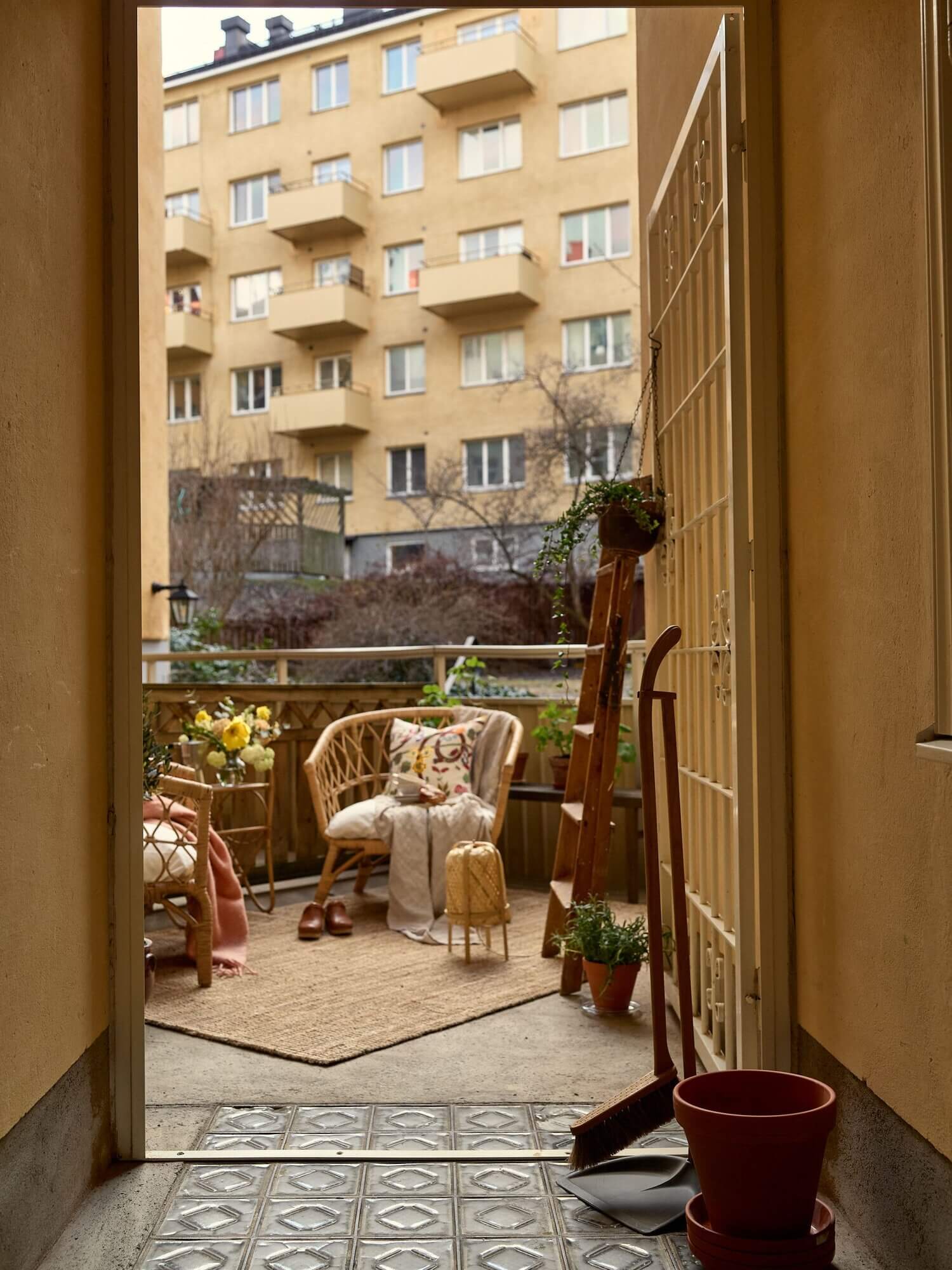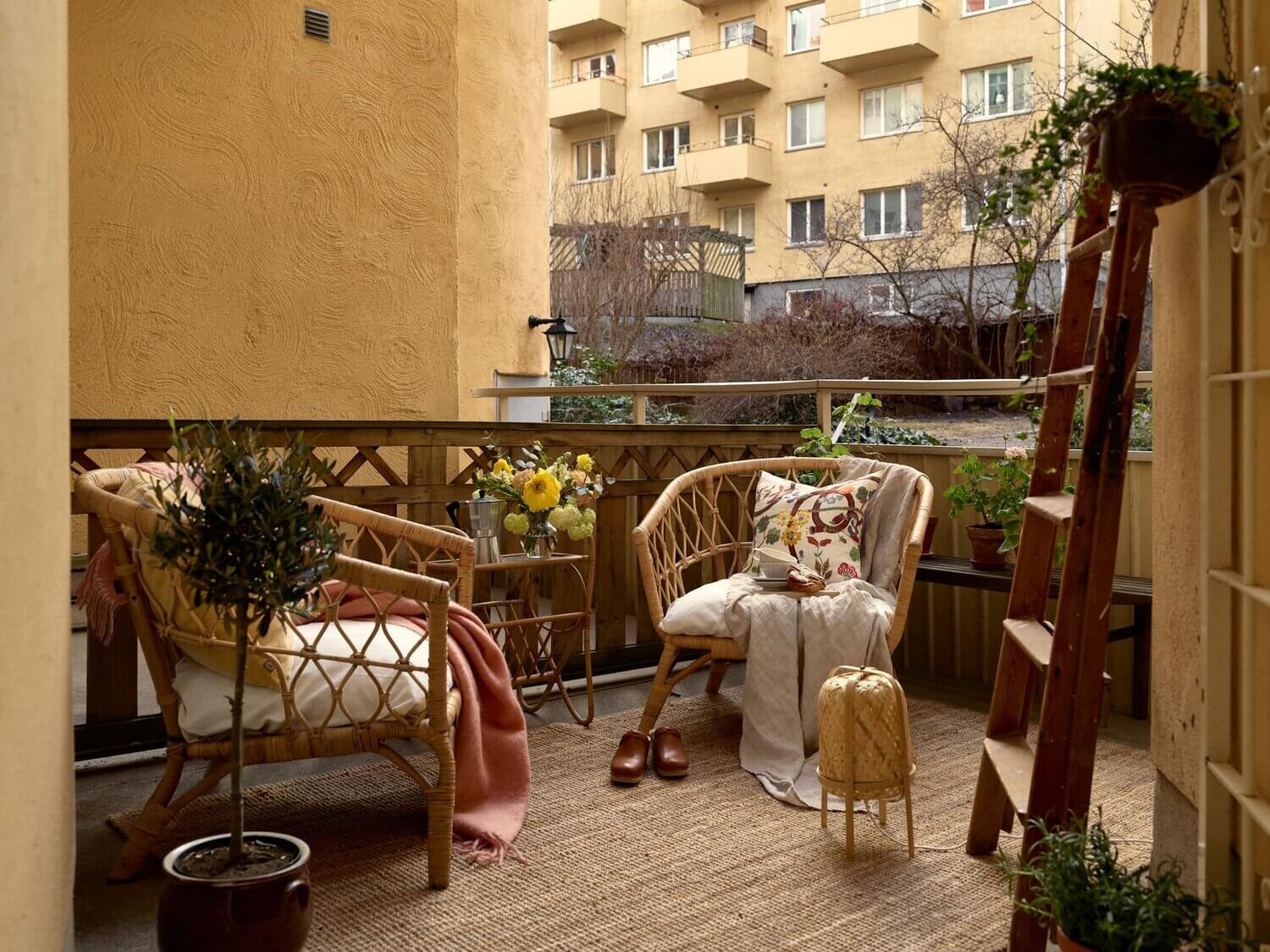 styling by Lindholm & photos by Boukari for Historiska Hem