A Moody English-Style Home in Toronto
I have a thing for moody homes, there's something about those dark colors that really appeal to me. Interior designer Sarah Birnie has designed this family home in Lawrence Park, Toronto that's packed with moody color hues and layered textiles.
The architecture of the homes in Lawrence Park are inspired by traditonal English homes (f.e. Georgian & Tudor style homes) and Sarah decided she wanted to continue that British style in the interiors as well.
She used timeless pieces with an eclectic mixture of color, styles and textures. Thanks to the darker color tones the original details of the home are really highlighted and a bit of period charm is always a big plus in a home. I really like this home, the dark color tones, floral accents and classic furnishings work really well together.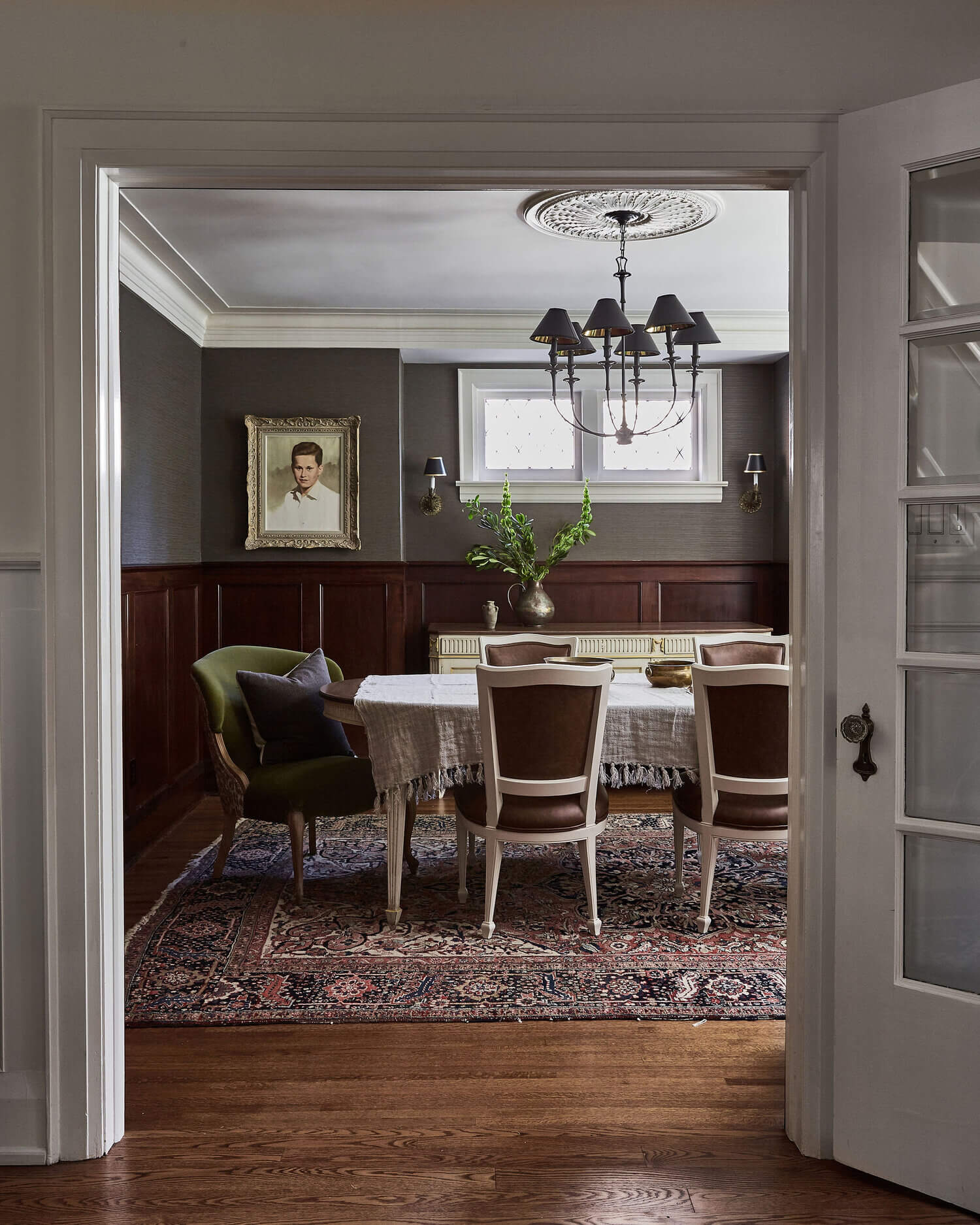 design by Sarah Birnie & photography by Lauren Miller