A 1924 Colonial Revival Filled With Charm and Thrift-Store Finds
If you want a masterclass in how to decorate with thrift-store finds and antiques then you should take a look at this wonderful home. Leigh and Ben bought a 1924 colonial revival in Delaware from one of their friends' father. The house needed work but over the years they've managed to create a beautiful family home packed with charm which they document on their instagram page.
One of the reasons the home feels so warm and inviting is because they used a lot of thrift-store finds (their linen living room sofa only cost them $65) and with 5 kids and a dog, thrifted items don't seem like a bad idea!
The living spaces are warm and inviting and they even have a little library room but for me the best part of this house must be the mudroom. The original cladding had water damage and replacing all of it was very expensive so instead of removing all the wood, they chose to piecemeal multiple boards and trim together to fake the original, and then paint. And the result is stunning! I absolutely adore this house, it's so inviting! What a wonderful home to grow up in.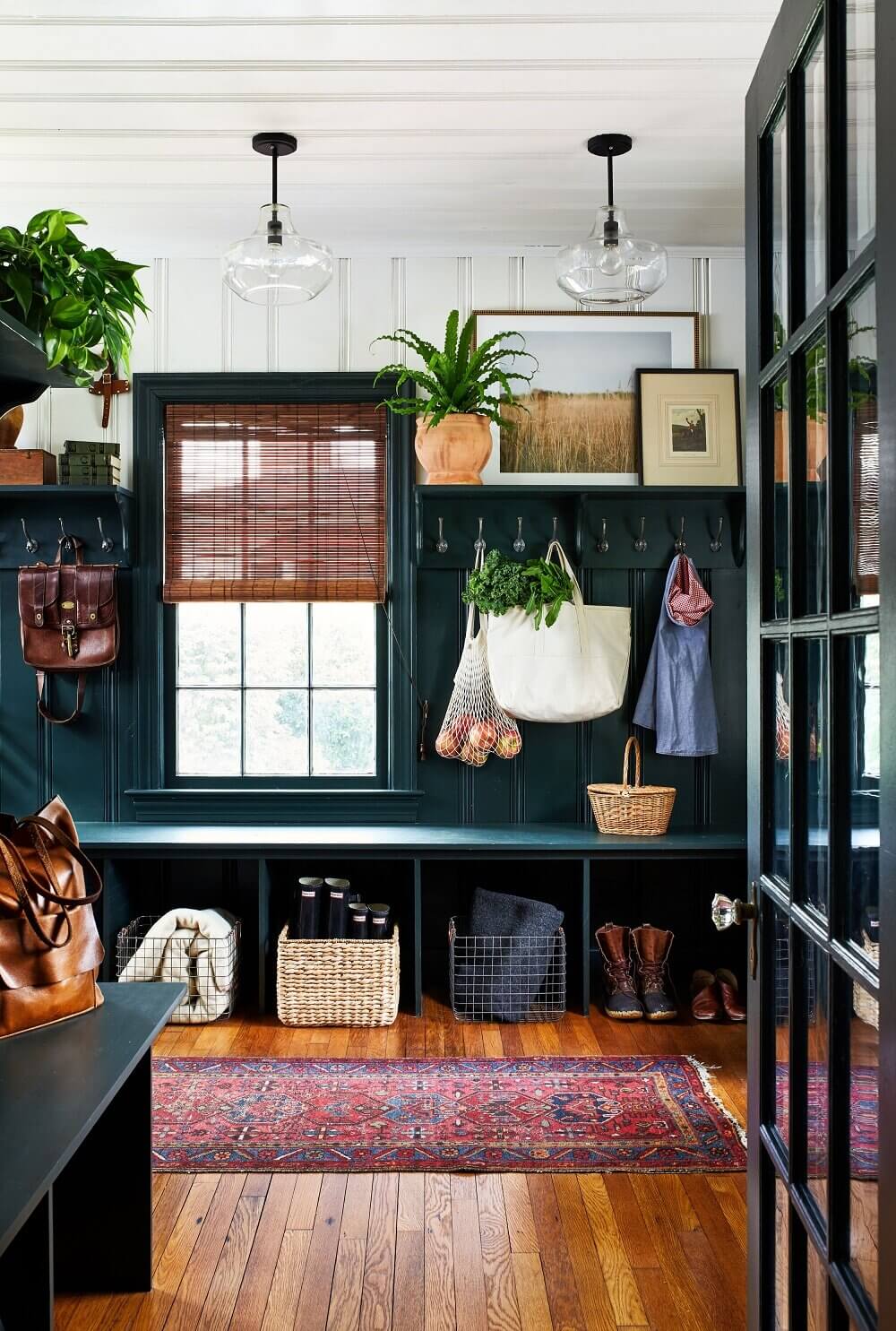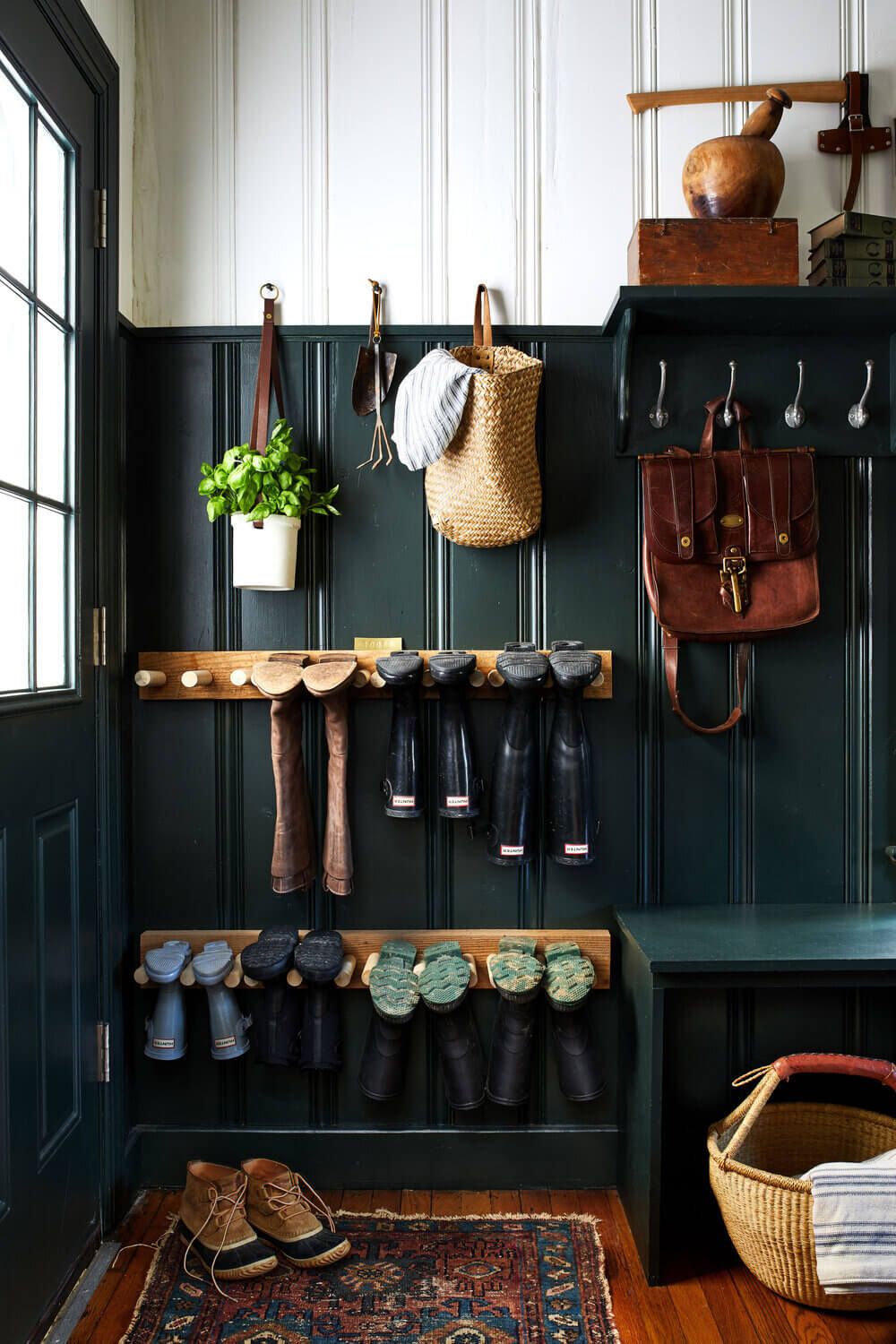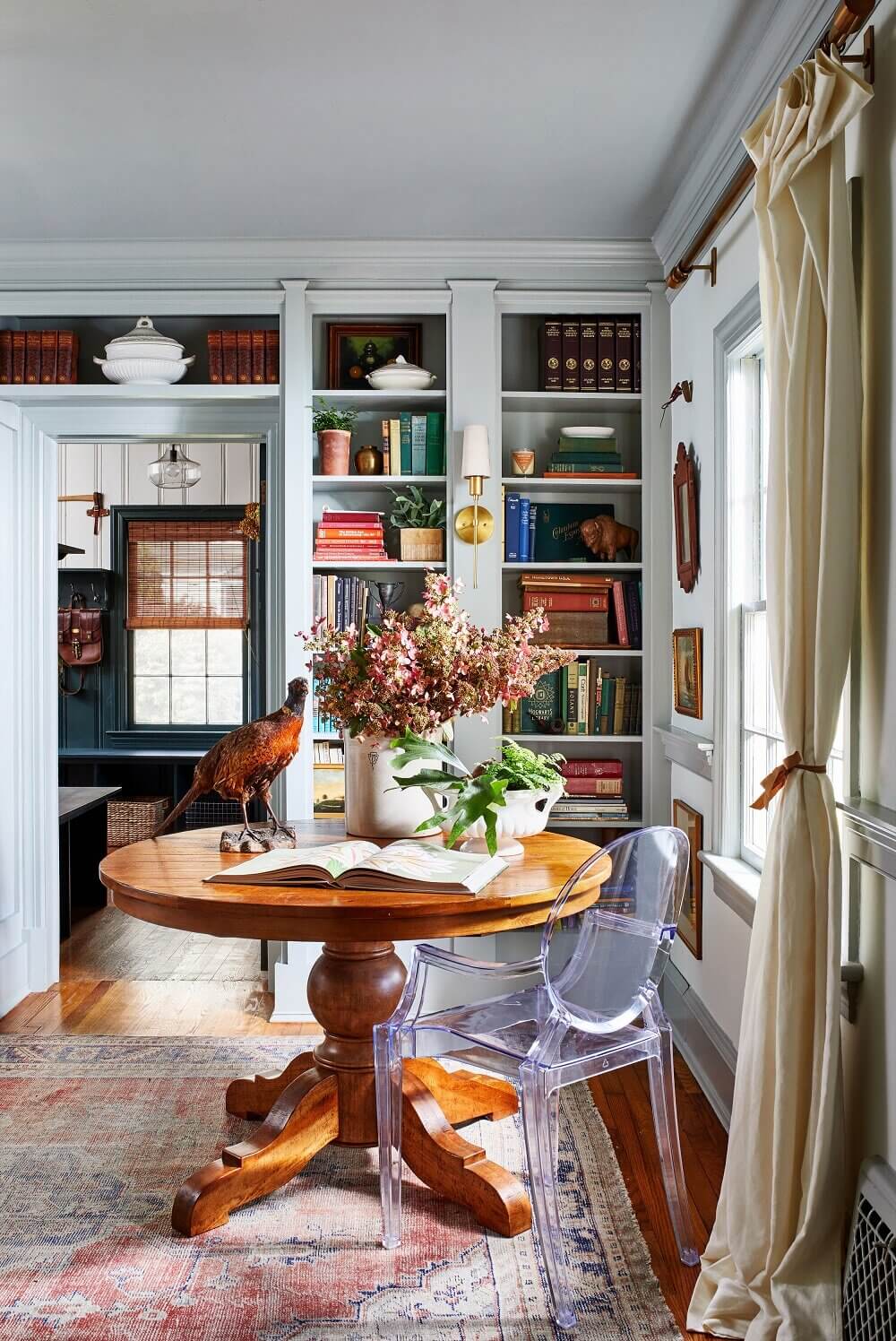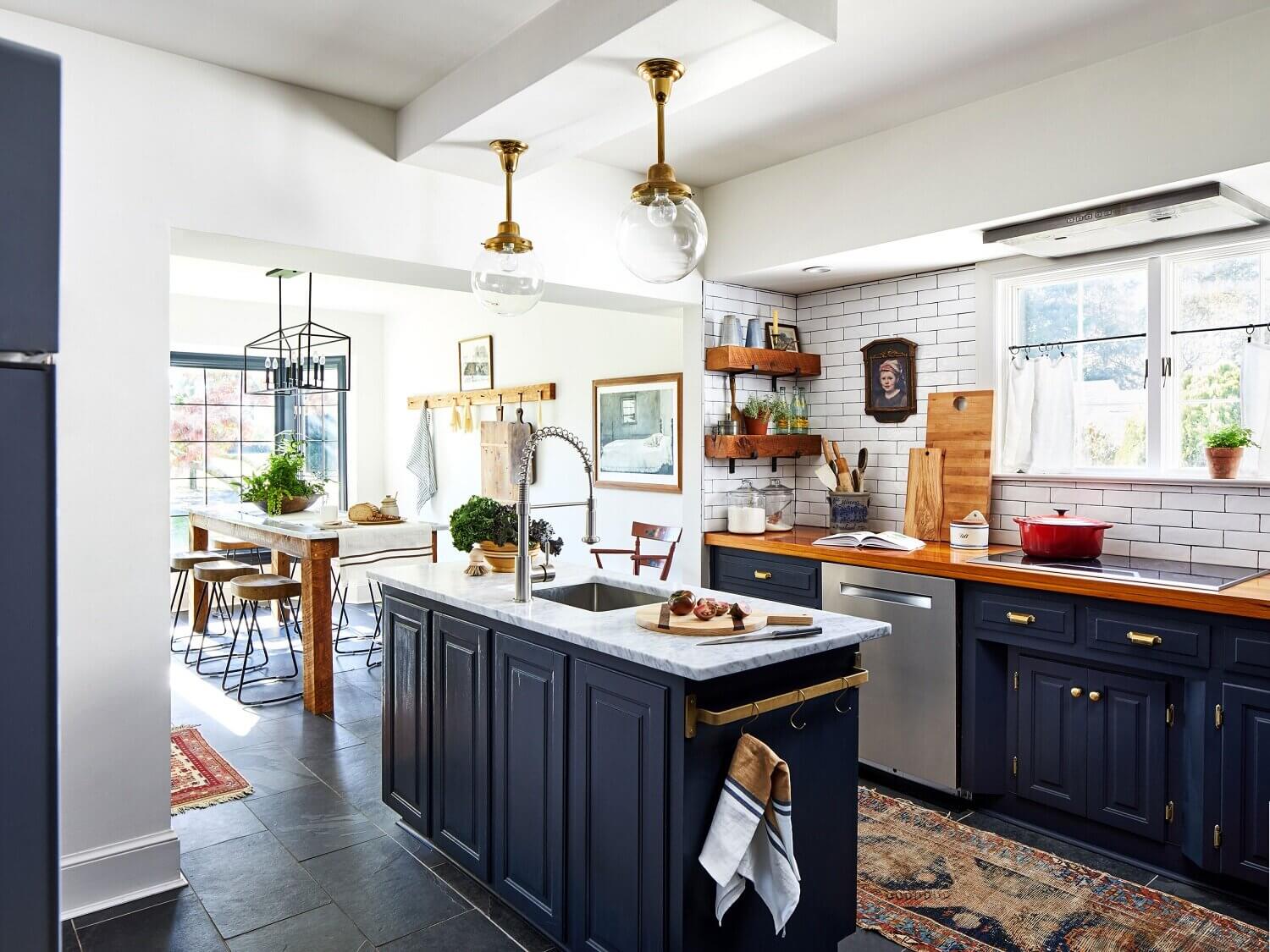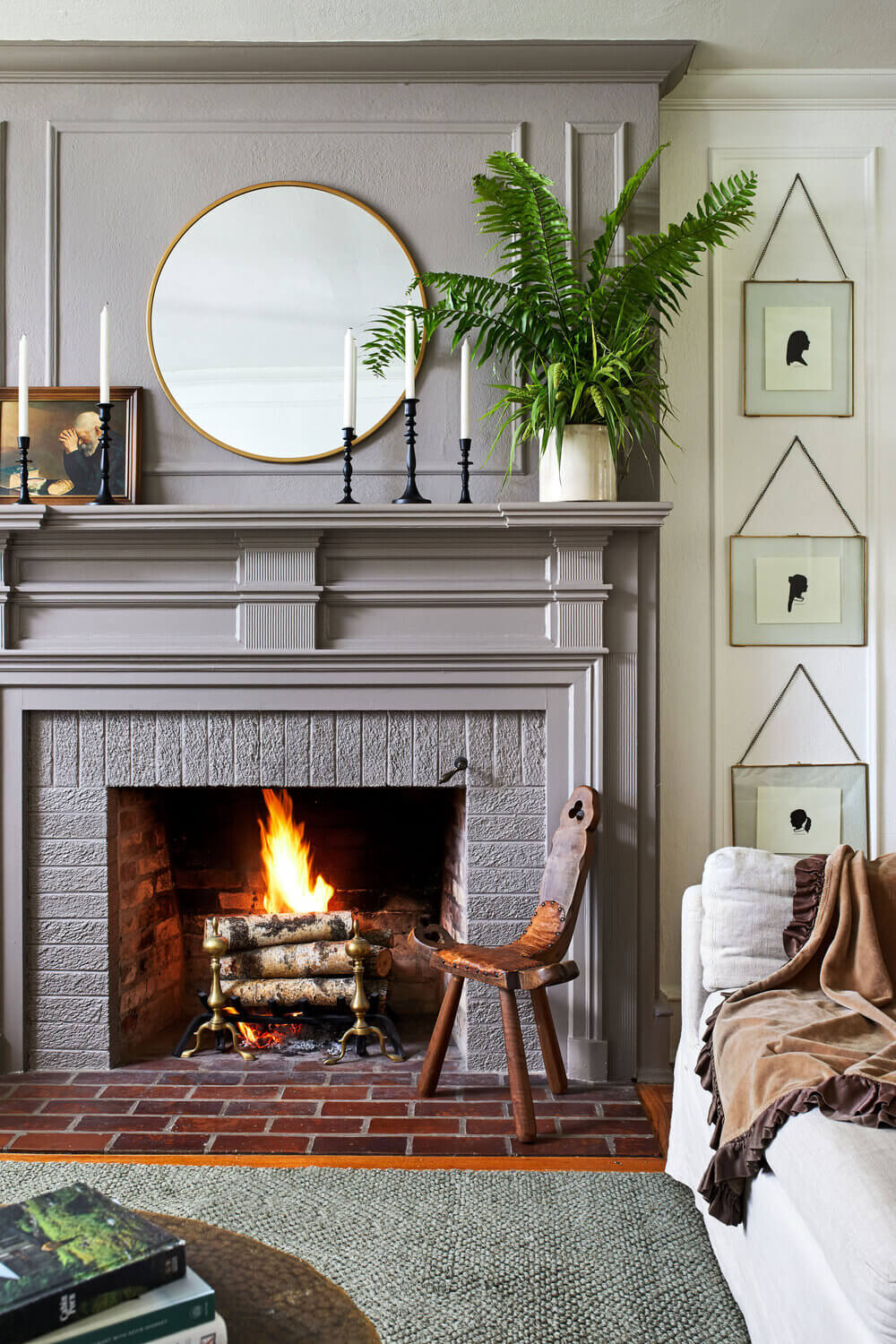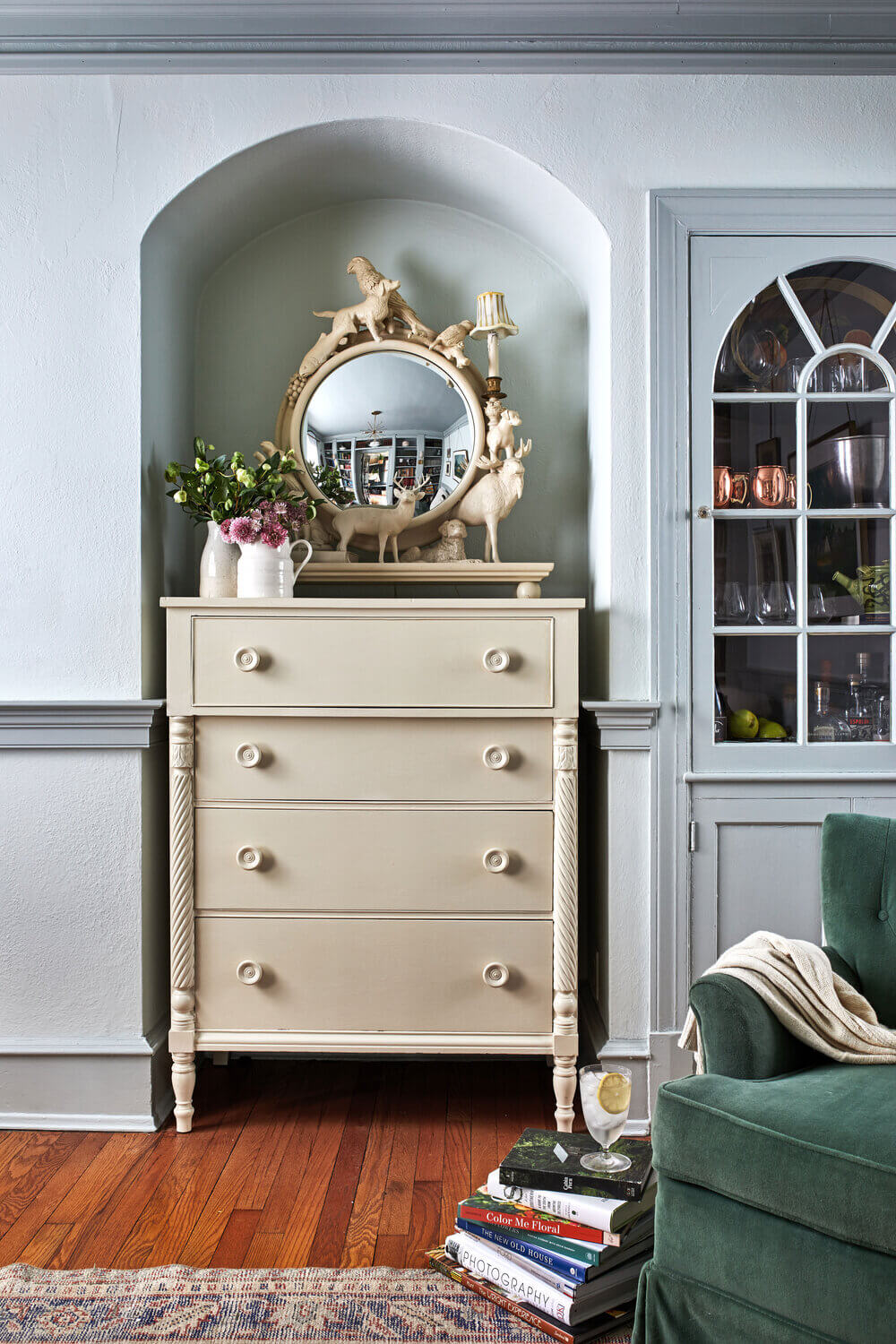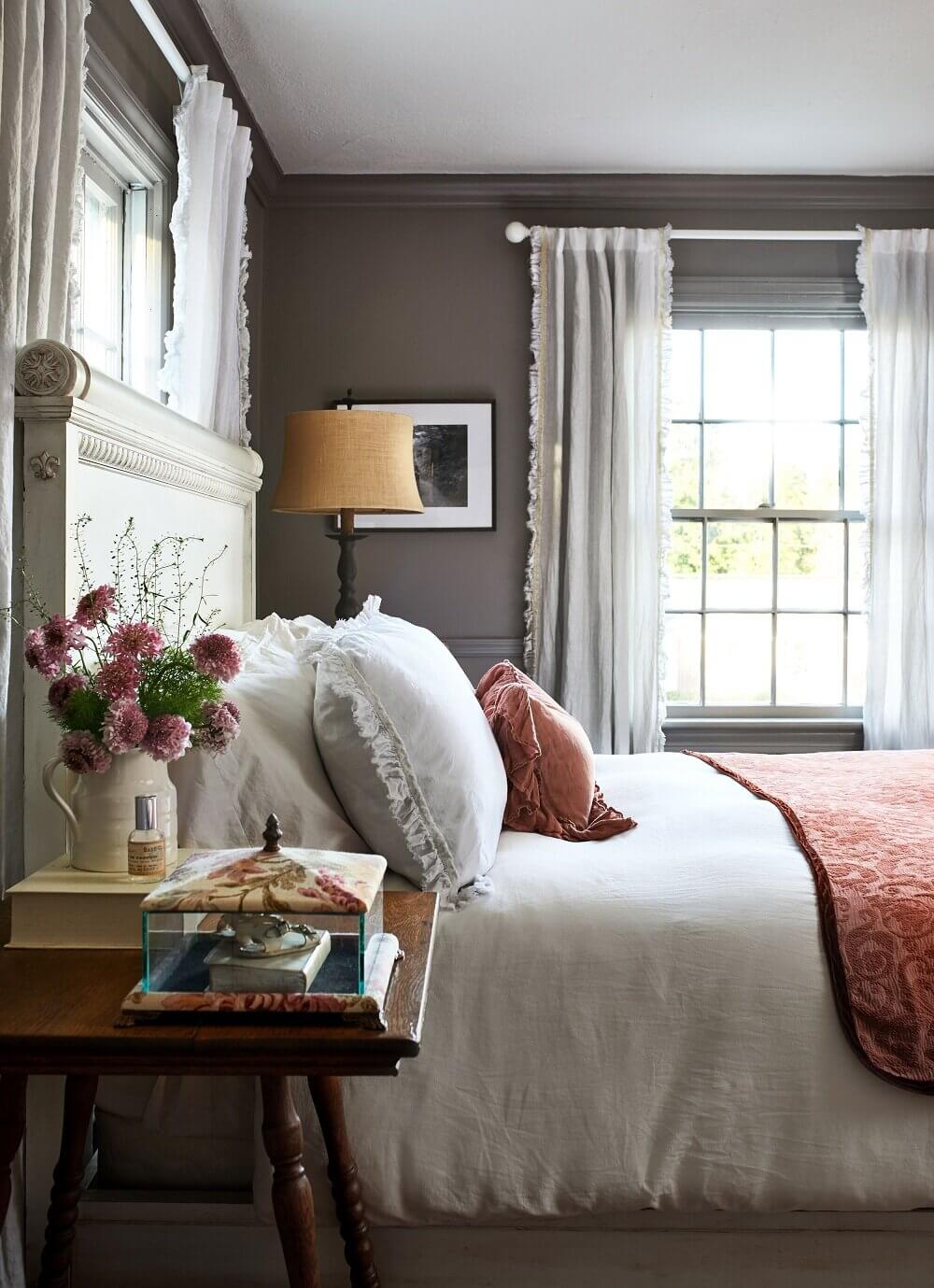 styling by Mike Grady & photography by Stacy Zarin Goldberg