A Colorful Tiny Home Filled With Plants and Art
If you follow interior design on Instagram than it's quite possible that you have already spotted the account of Sebastian Bergström a.k.a. Mosebacke.
His tiny 40sq. meter apartment in Stockholm is a source of inspiration for everyone who loves plant-filled, colorful Scandinavian design. With a neutral base but many colorful touches is this perhaps the most cheerful home I've ever seen.
The home is decorated in a mixture of styles with a French bistro kitchen, A Scandi county home living room and items ranging from flea market finds to an IKEA sofa pimped with a Bemz Cover and vintage design pieces.
If you're wondering how you should decorate a small space then I think I've just found the answer for you. Enjoy the pictures!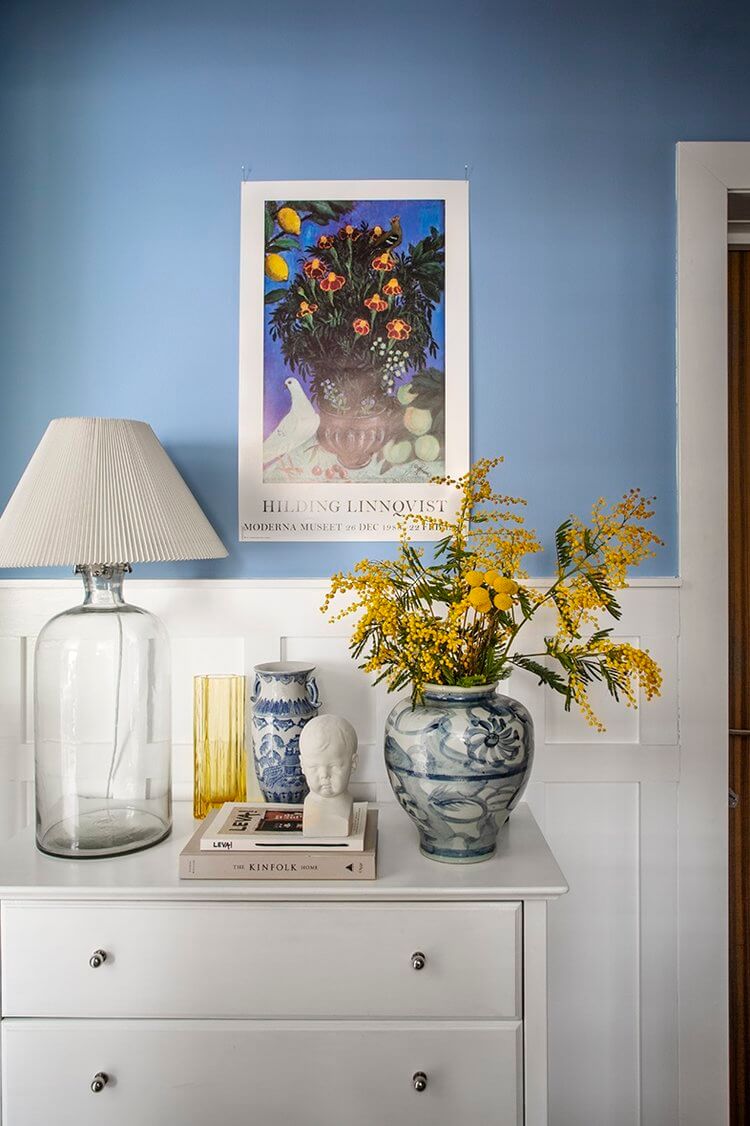 photos by Lina Östling for Alcro