A Lesson in Color and Pattern in a San Francisco Home
Interior designer Heidi Caillier has redesigned a San Francisco family home. If you're familiar with Heidi's designs then you'll know that she is immensely skilled in combining colors, textures, and patterns. And this home is no exception.
This San Francisco home features almost every color you can think of. And if you think all these colors and patterns lead to a busy home you're mistaken. Every room is comfortable, stylish, and homely.
The colors used in this home range from blush pink to deep blue and everything in between. If you love an eclectic home style and if you want to decorate with color without it being overwhelming then you should take notes from this amazing home.
The home has several sitting rooms and this room is painted in Setting Plaster by Farrow & Ball. It's a lovely blush pink shade that creates a calm but colorful base for a room. Plus this shade of pink can be combined with many other colors and styles as you can see here.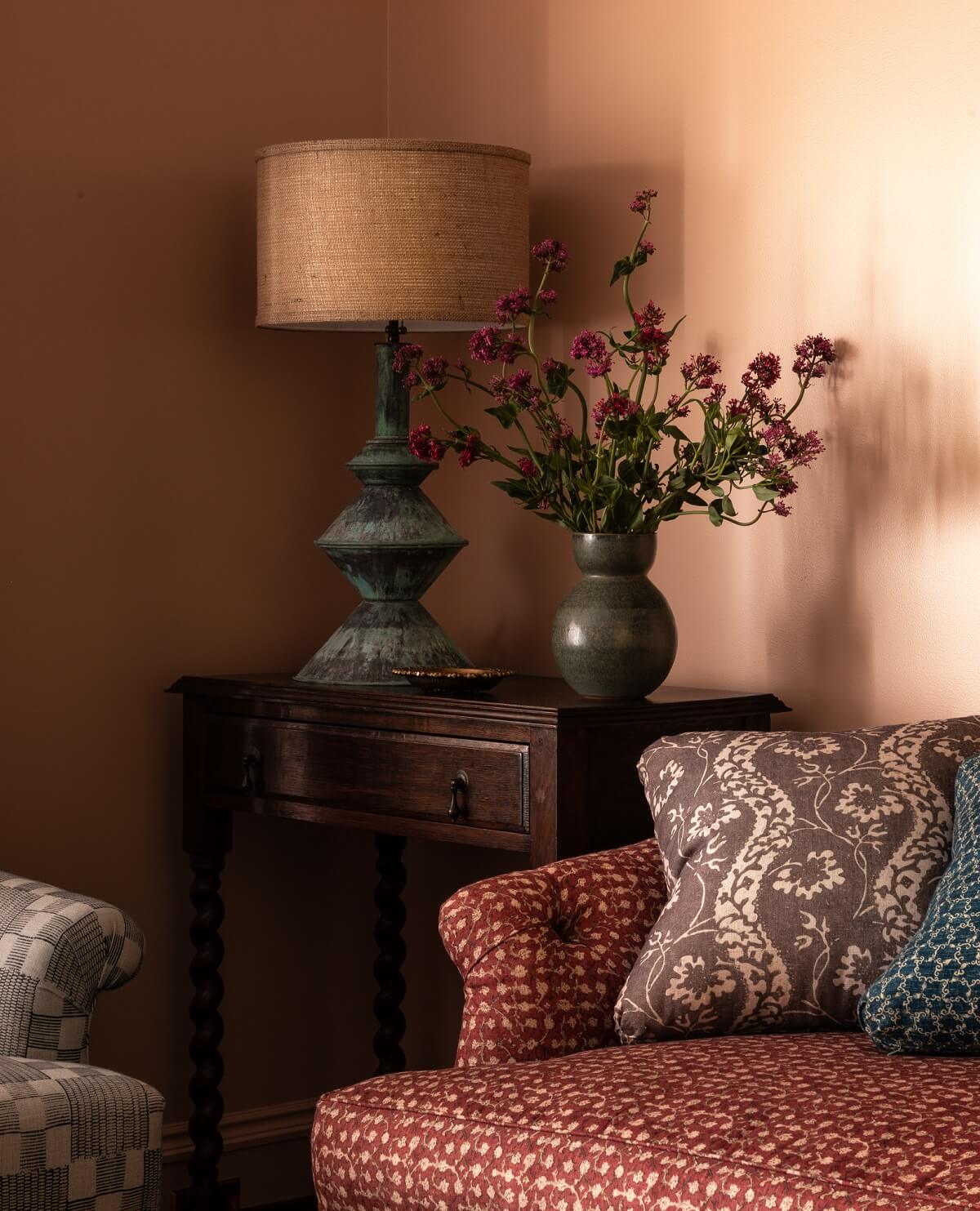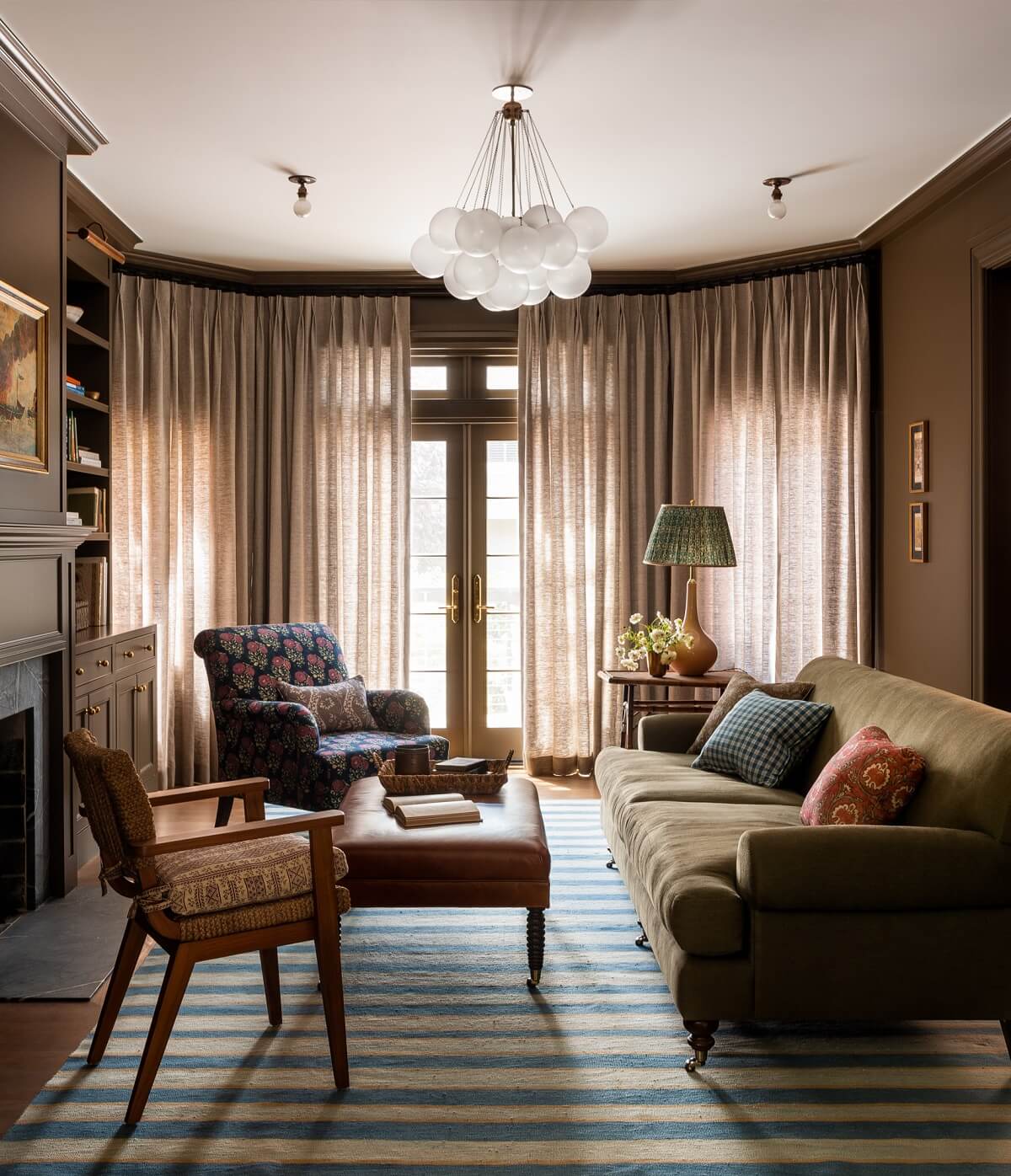 The second sitting room is slightly moody and warm with dark brown walls and a fireplace. The light blue, yellow, and white rug add a bright, vibrant color accent.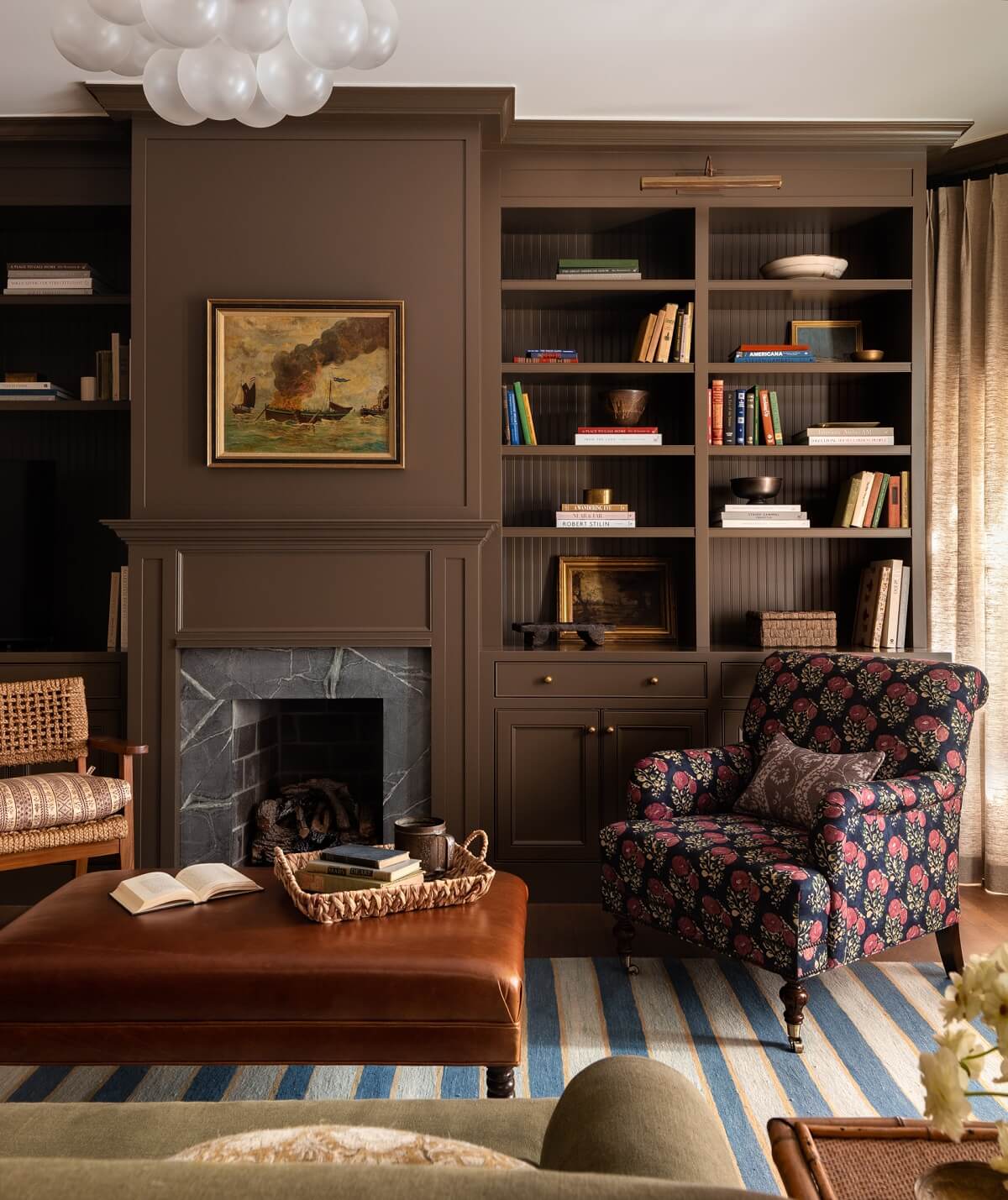 On each side of the fireplace are brown built-in bookcases.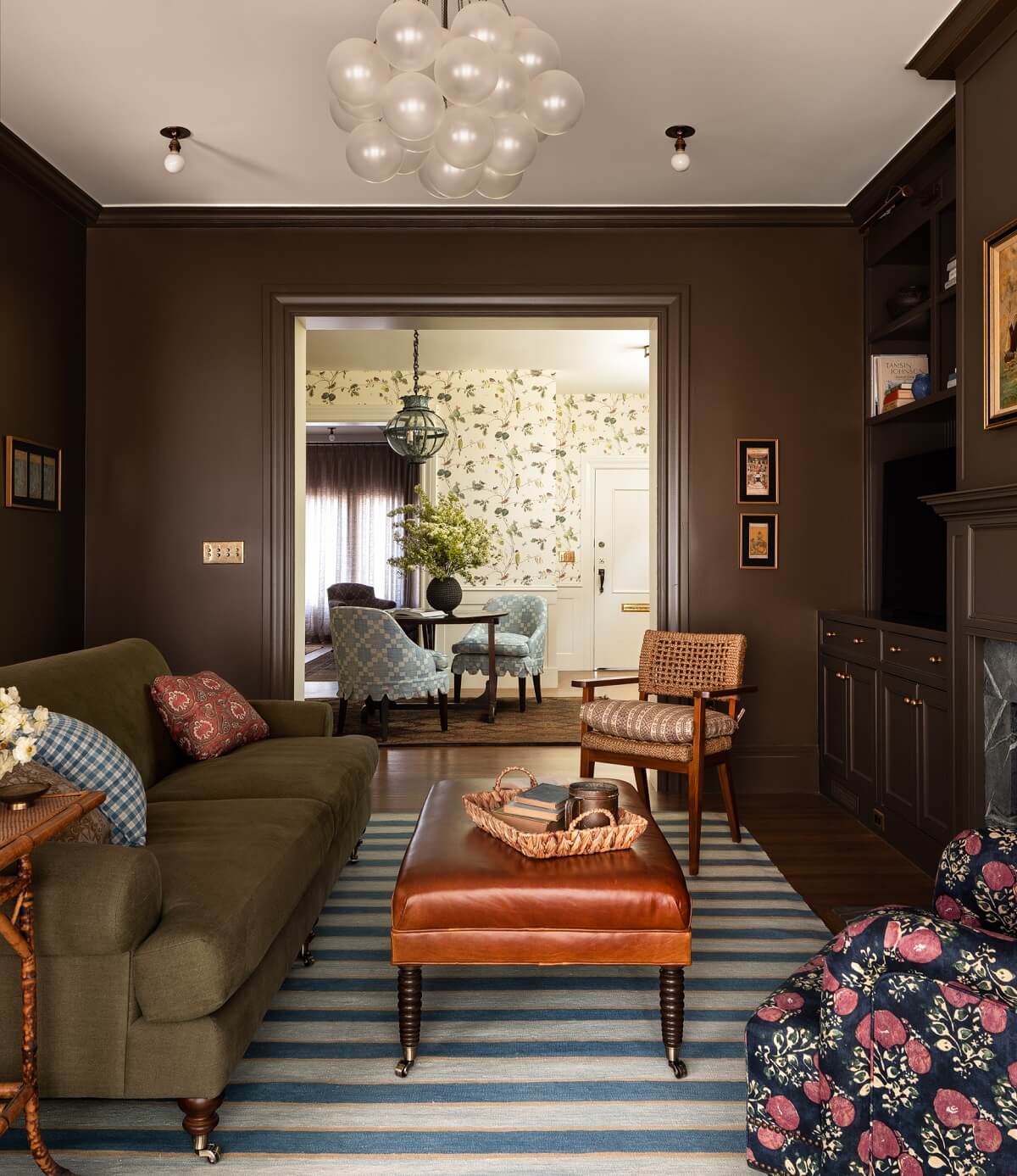 In this part of the house, there are no doors so while all the rooms each have their own style and color palette it's a very open layout which adds to a sense of space.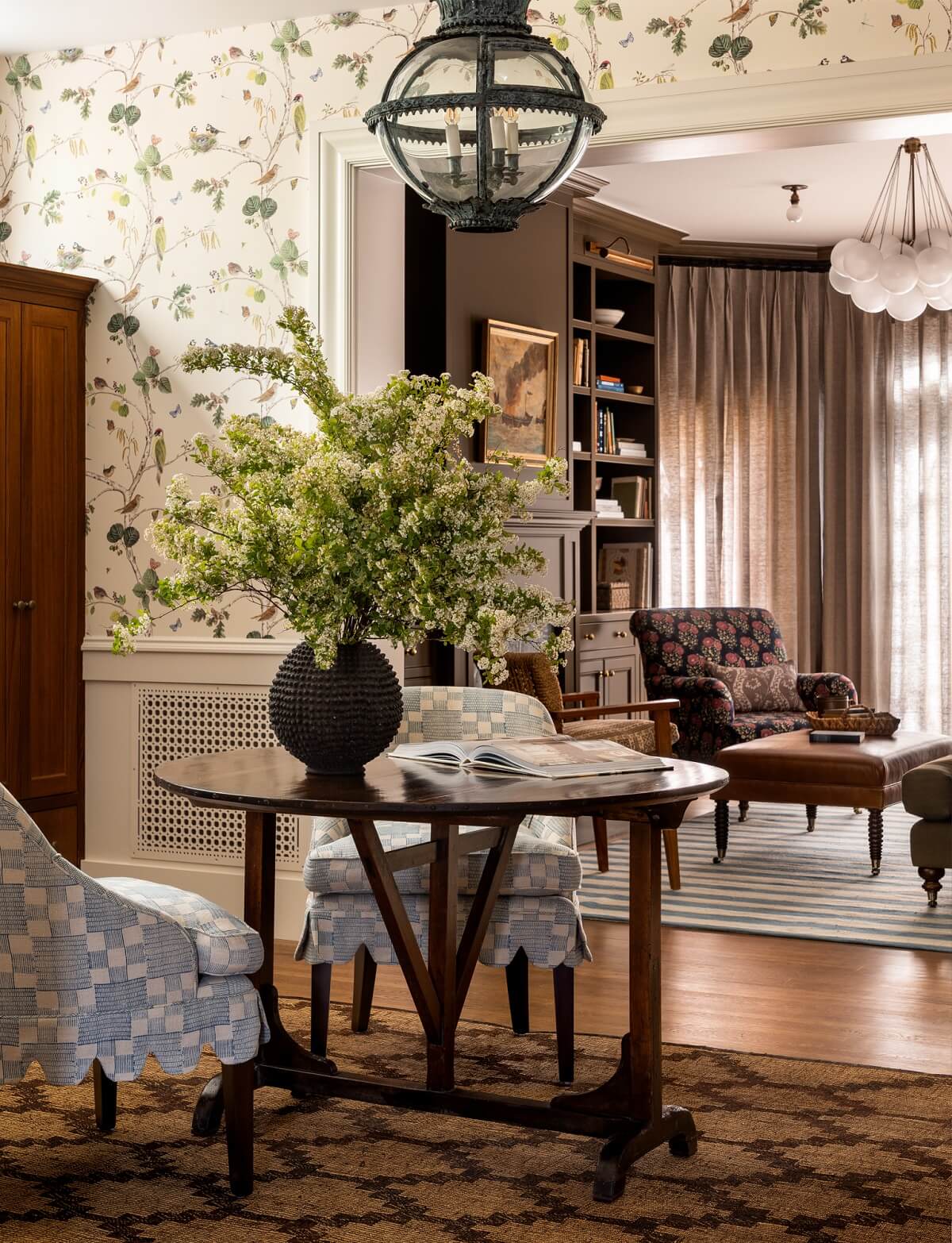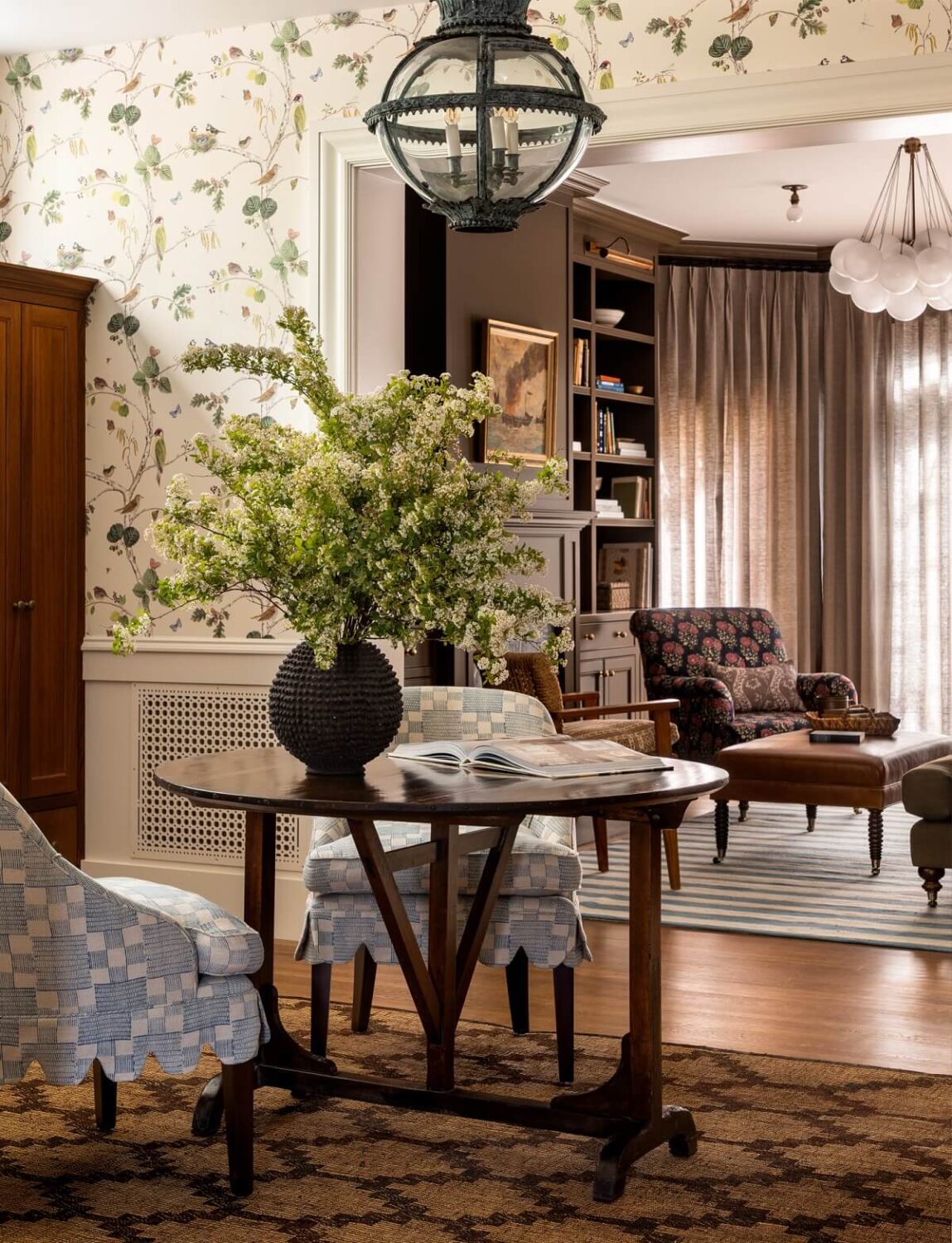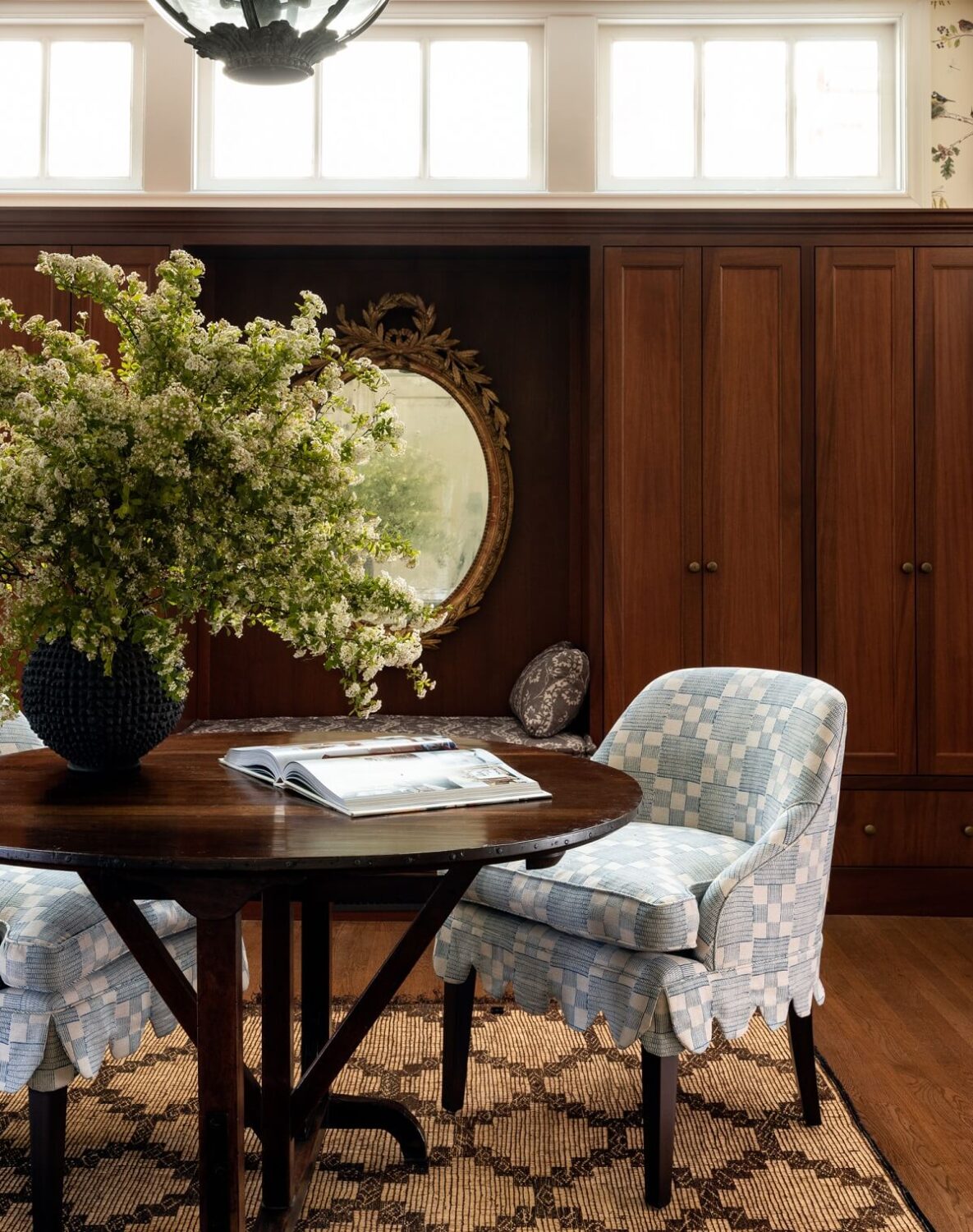 This entry connects to the brown living room. In this room dark wooden built-in cabinets are combined with a cheerful bird wallpaper.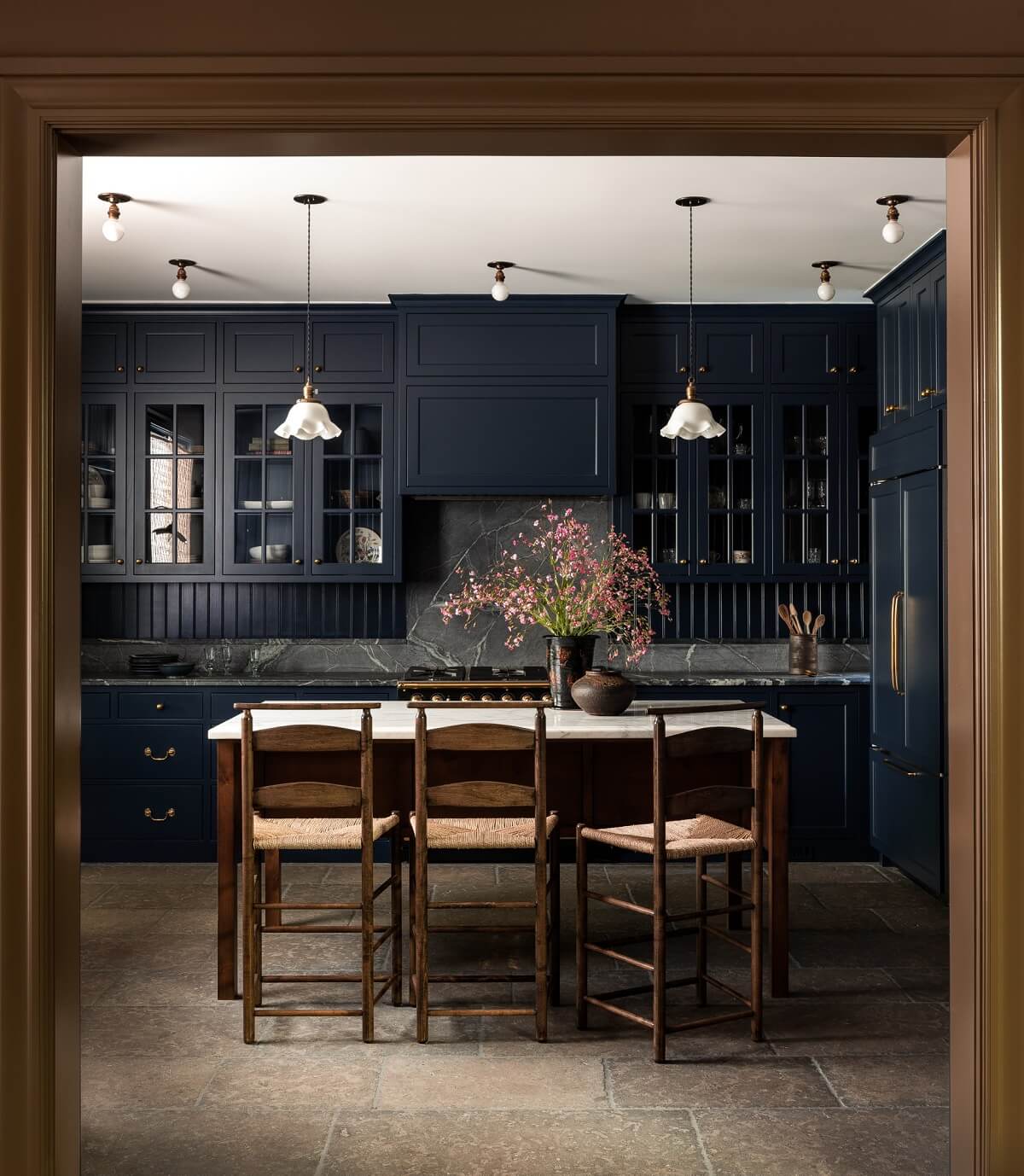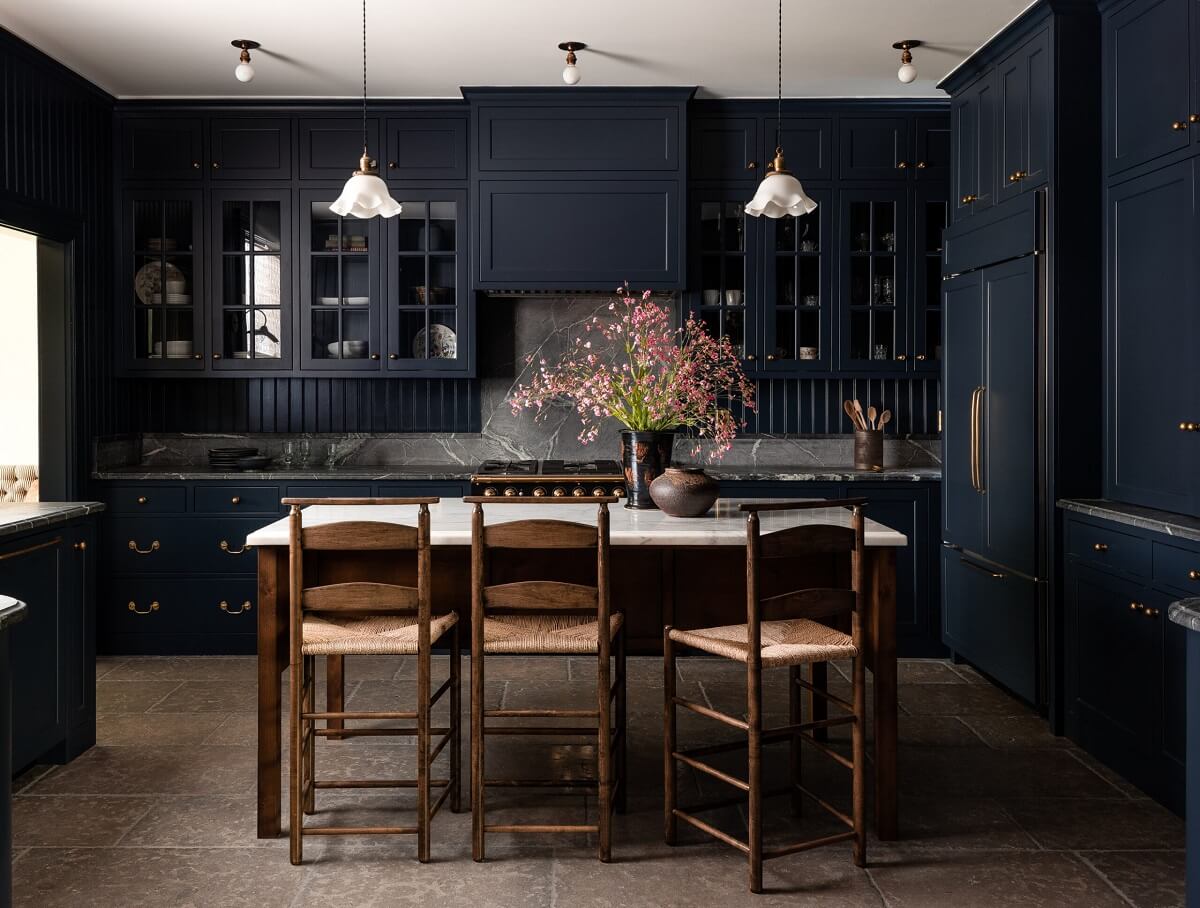 The kitchen is a fantasic moody room with reclaimed limestone floors and dark blue kitchen cabinets. The dark cabinets are combined with gray soapstone worktops.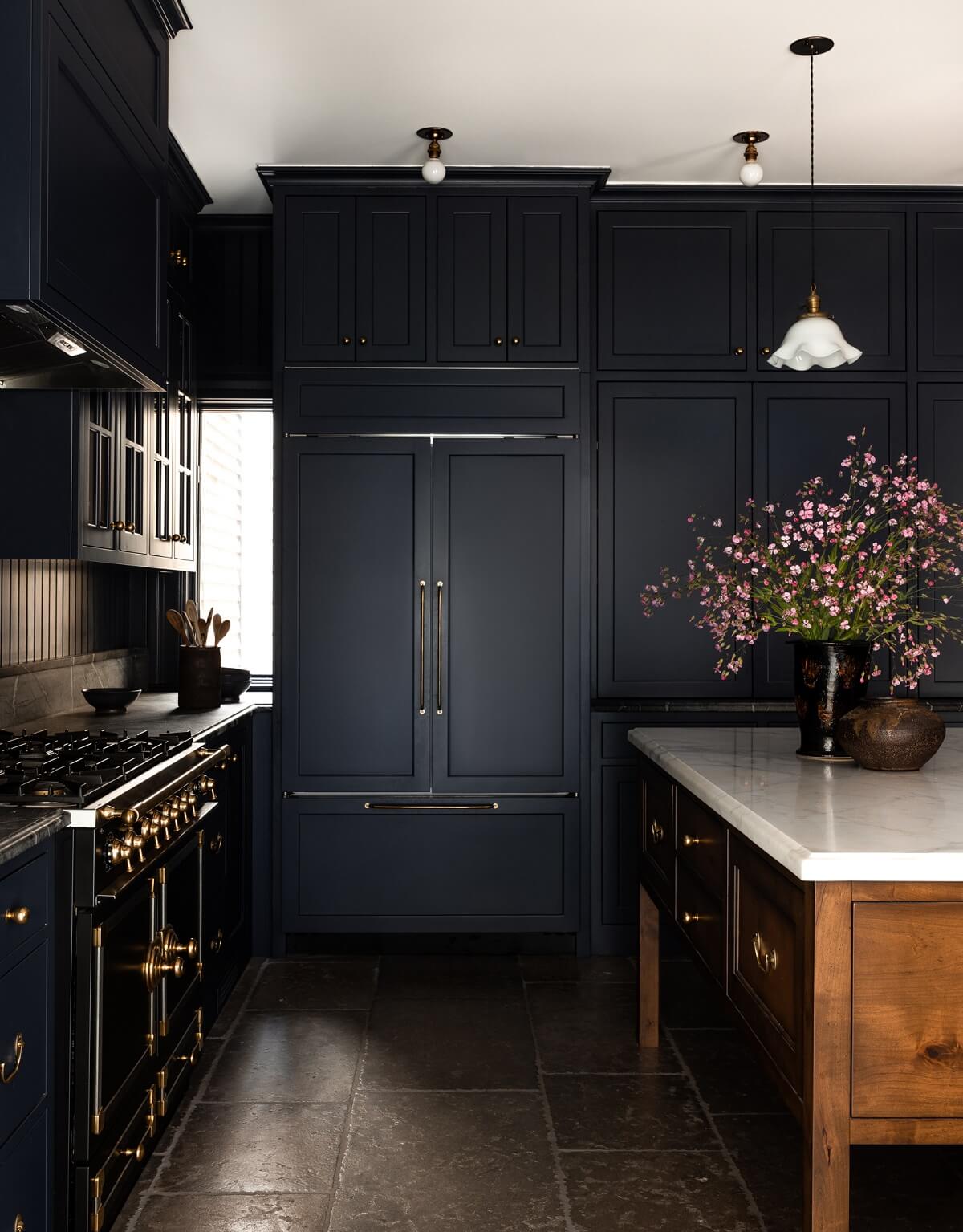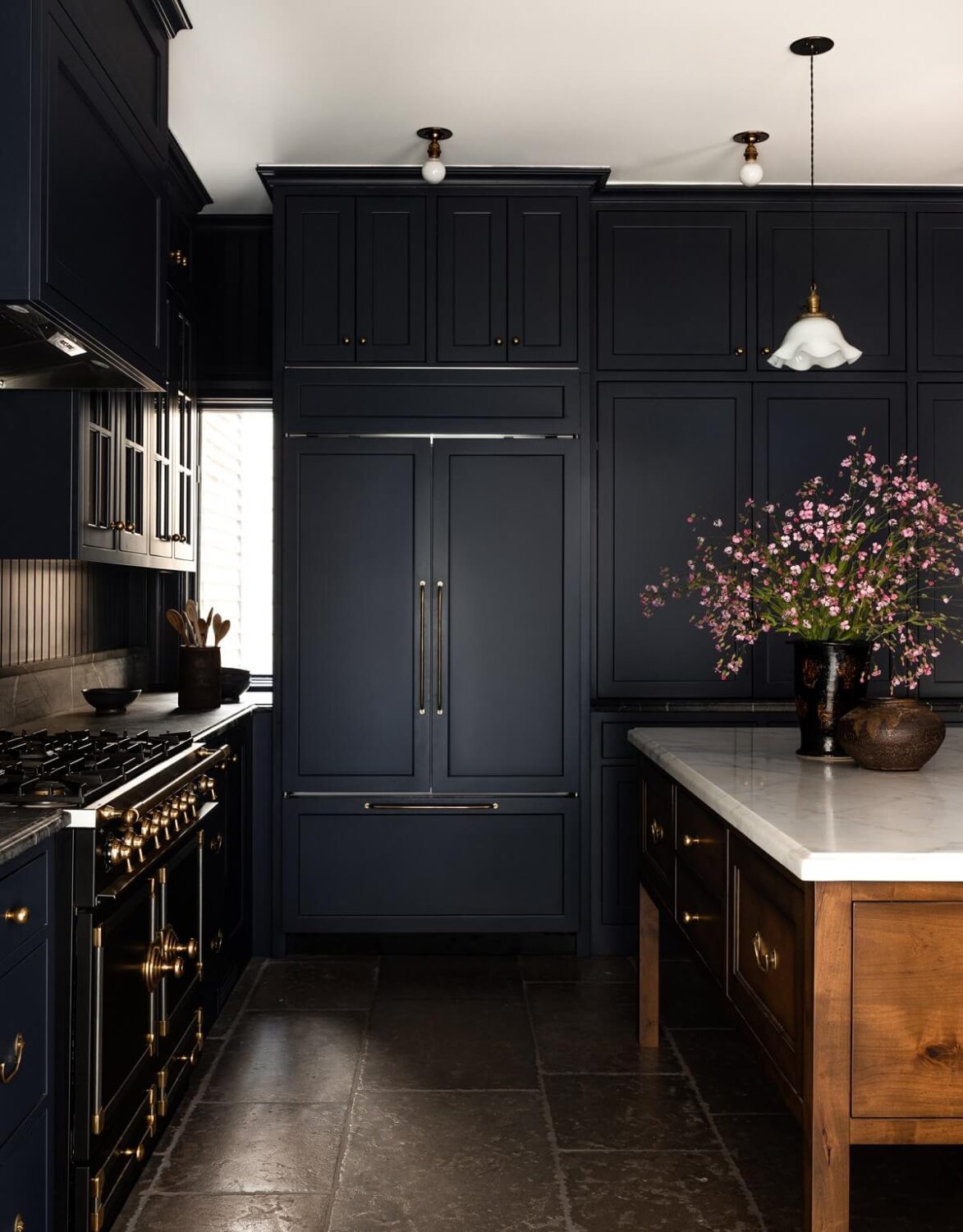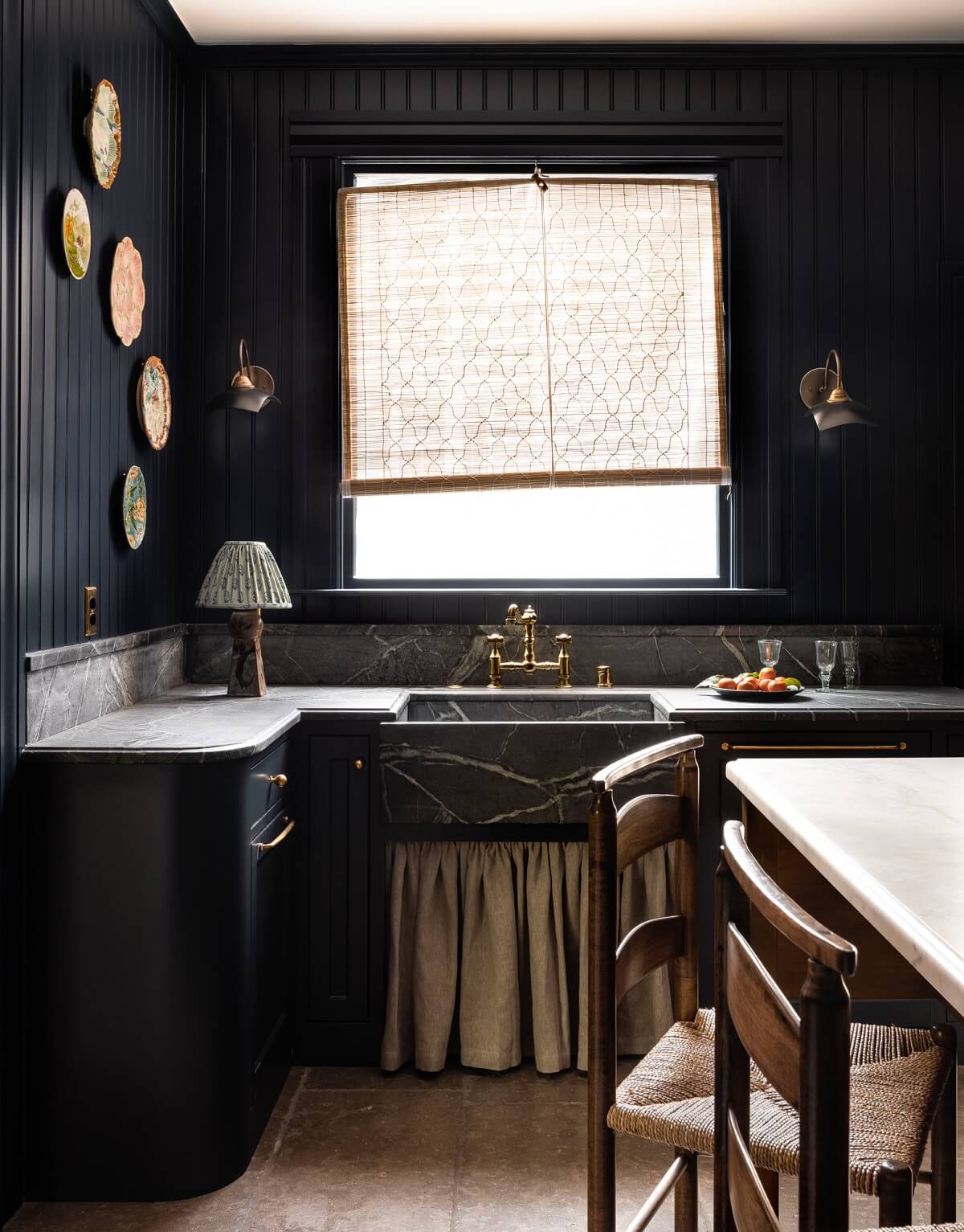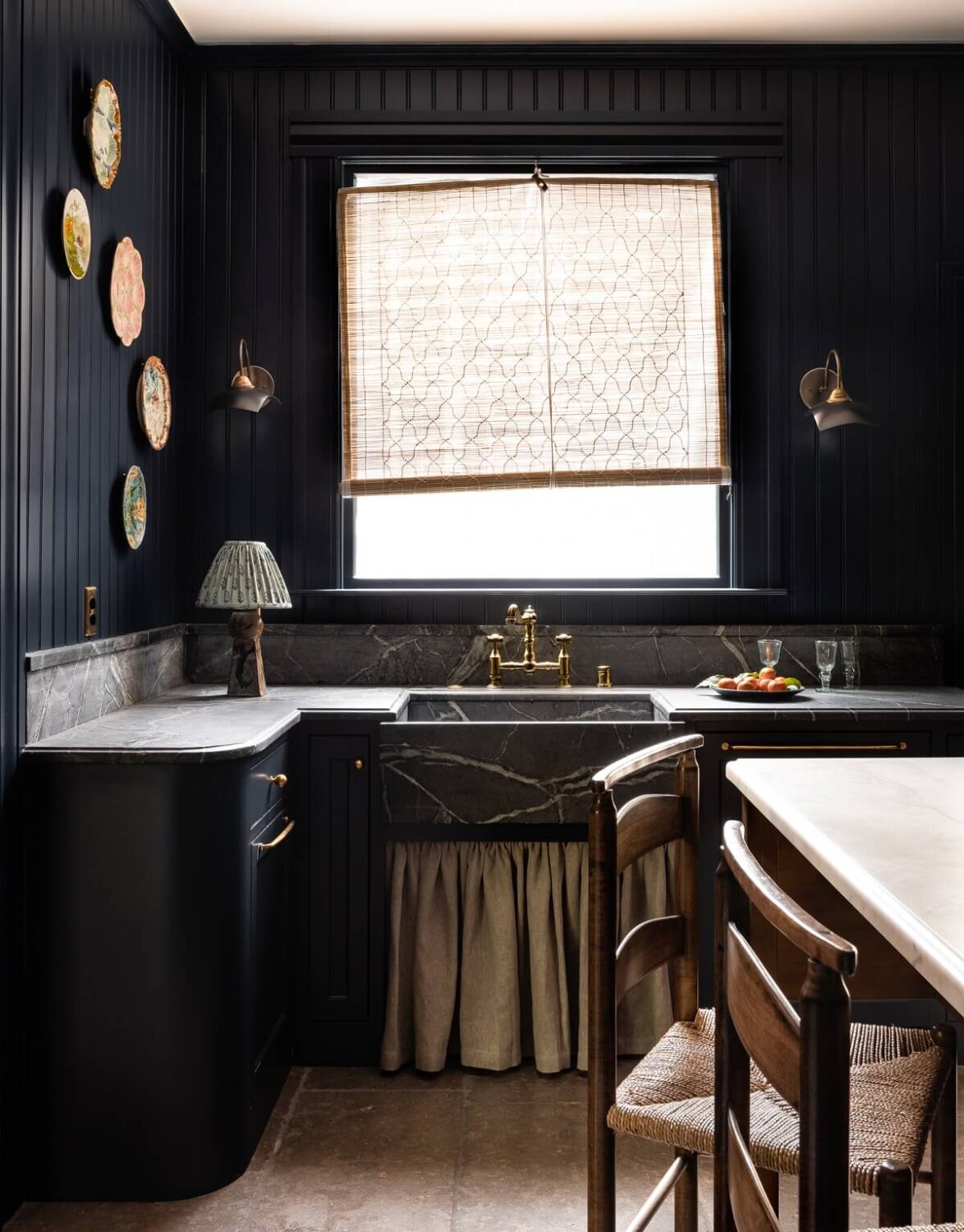 The sink matched with the soapstone worktops. I also adore the vintage plates wall decor.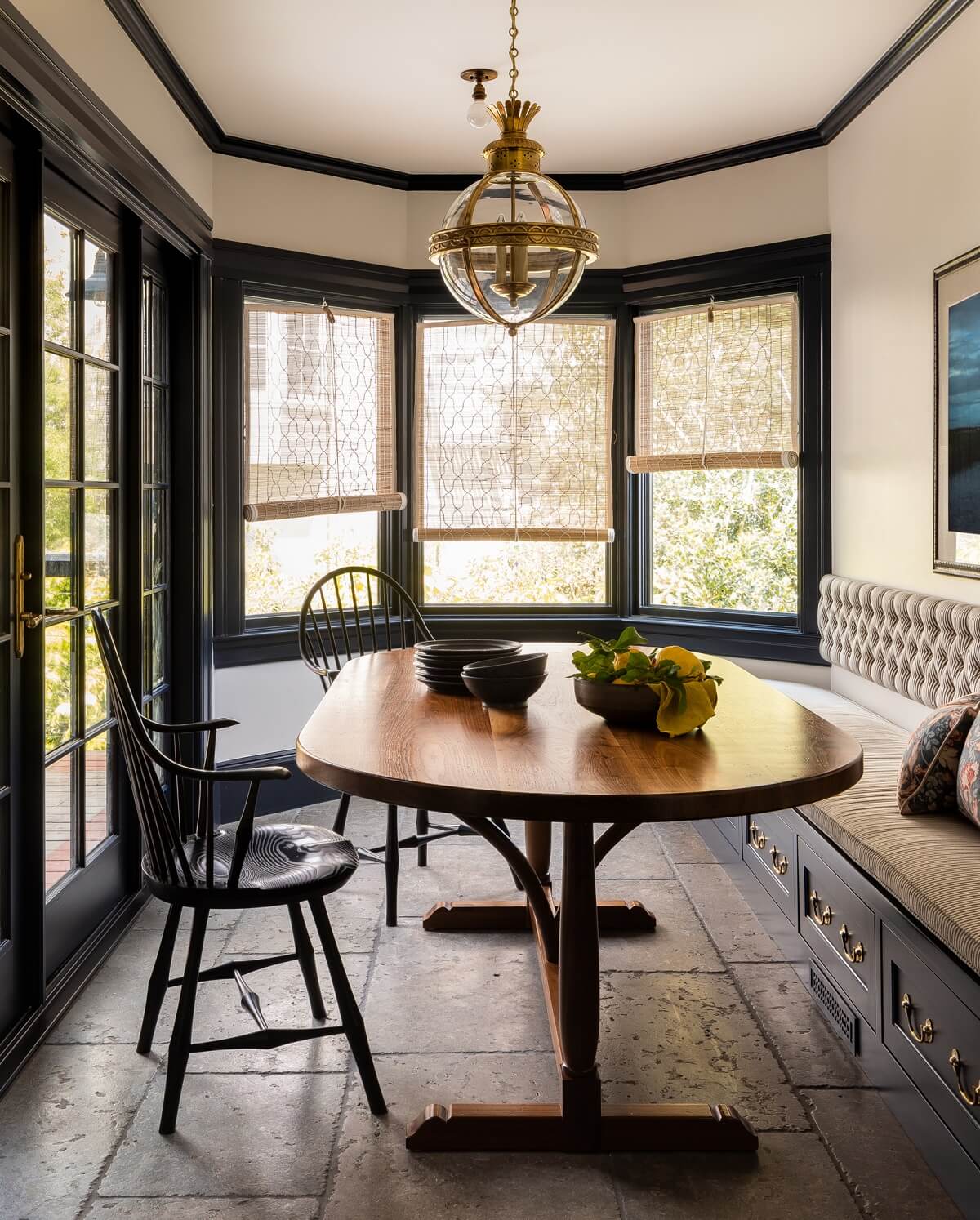 The kitchen has a cozy dining nook with a built in bench in the same color as the kitchen cabinets. Natural Indian blinds hang in front of the windows.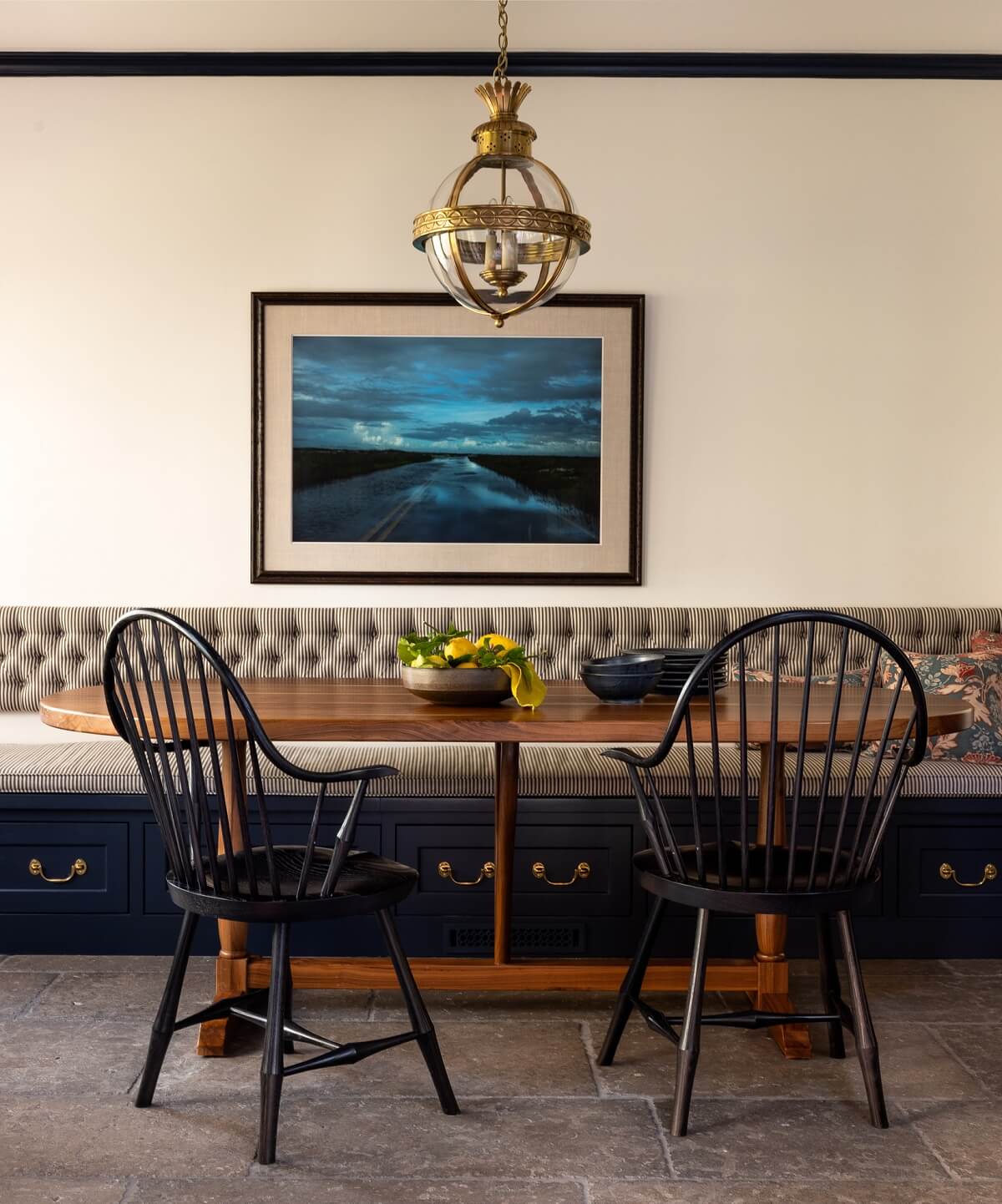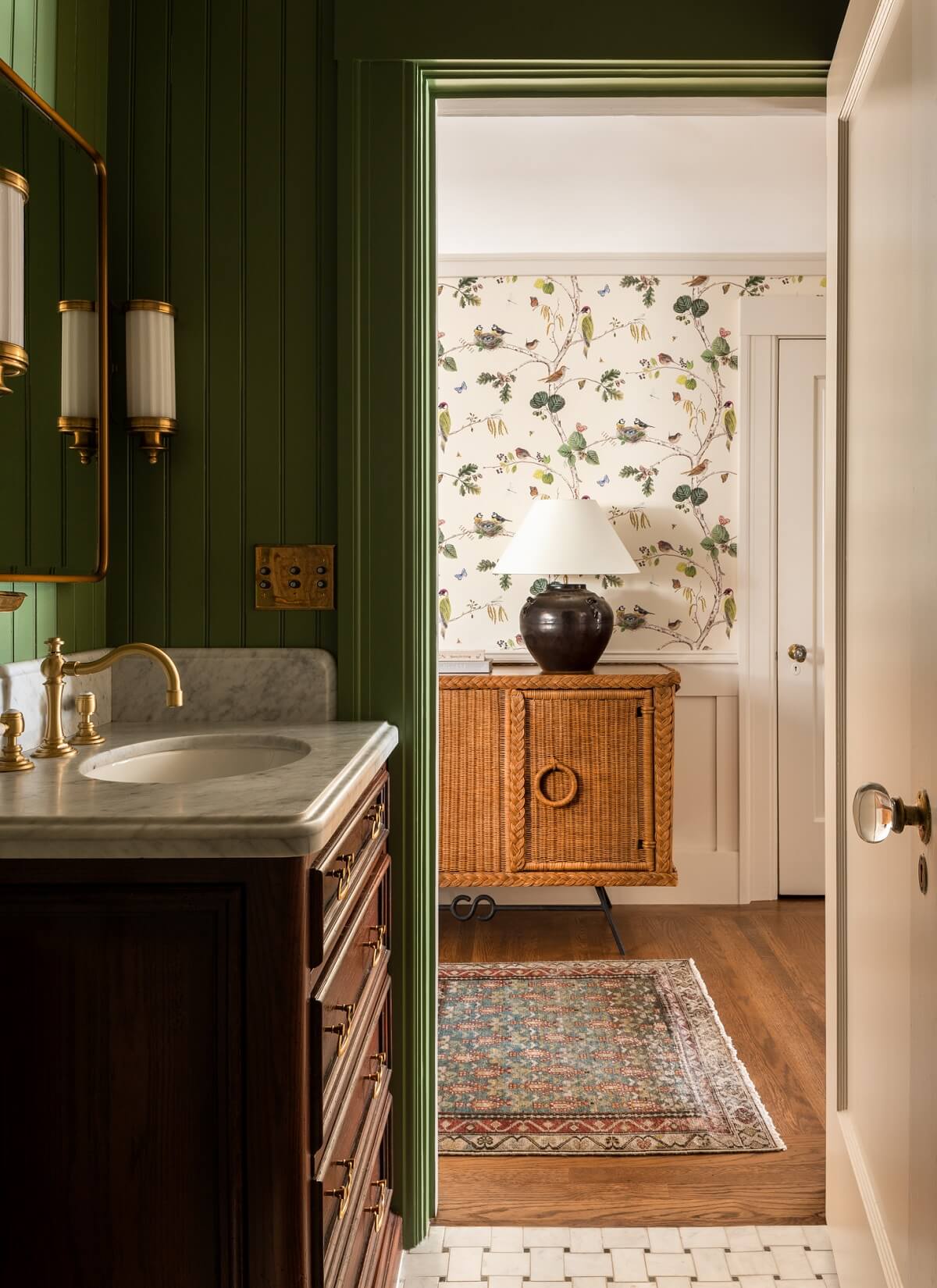 The powder room has an antique wooden vanity combined with a marble sink. The wall paneling is painted in a natural green shade.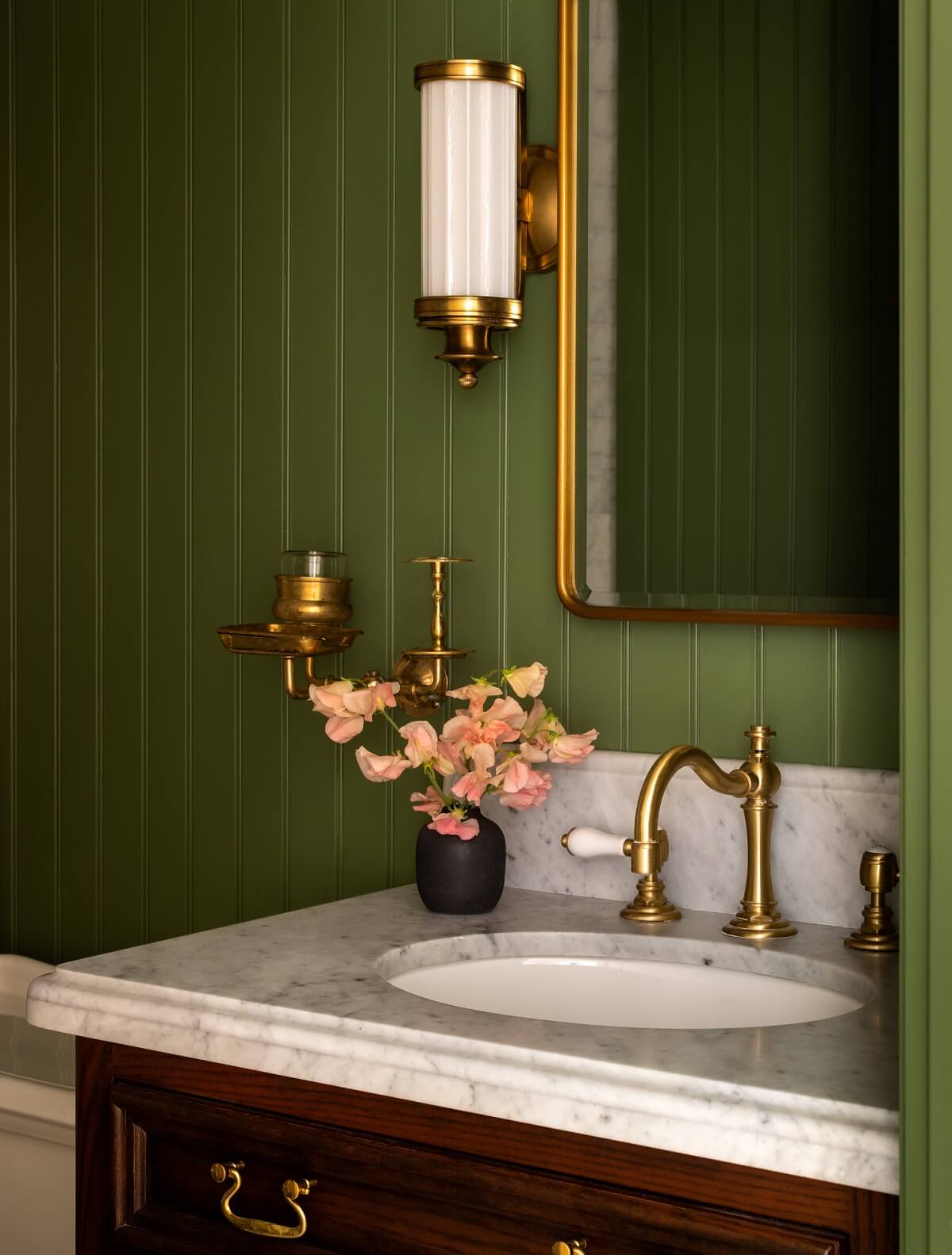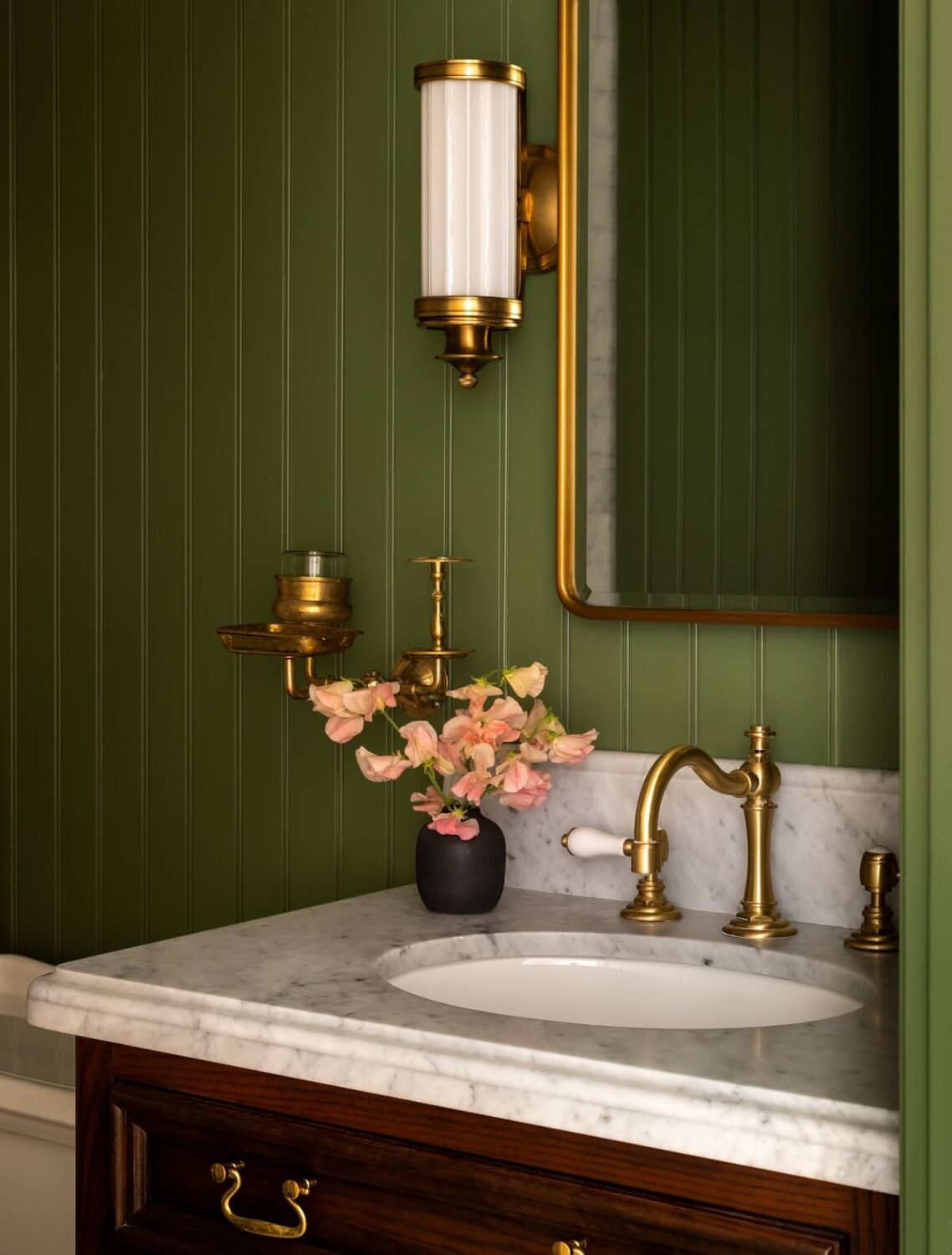 A third sitting room. This one is very bright and cheerful with William Morris Fruit wallpaper and a mauve pink painted ceiling.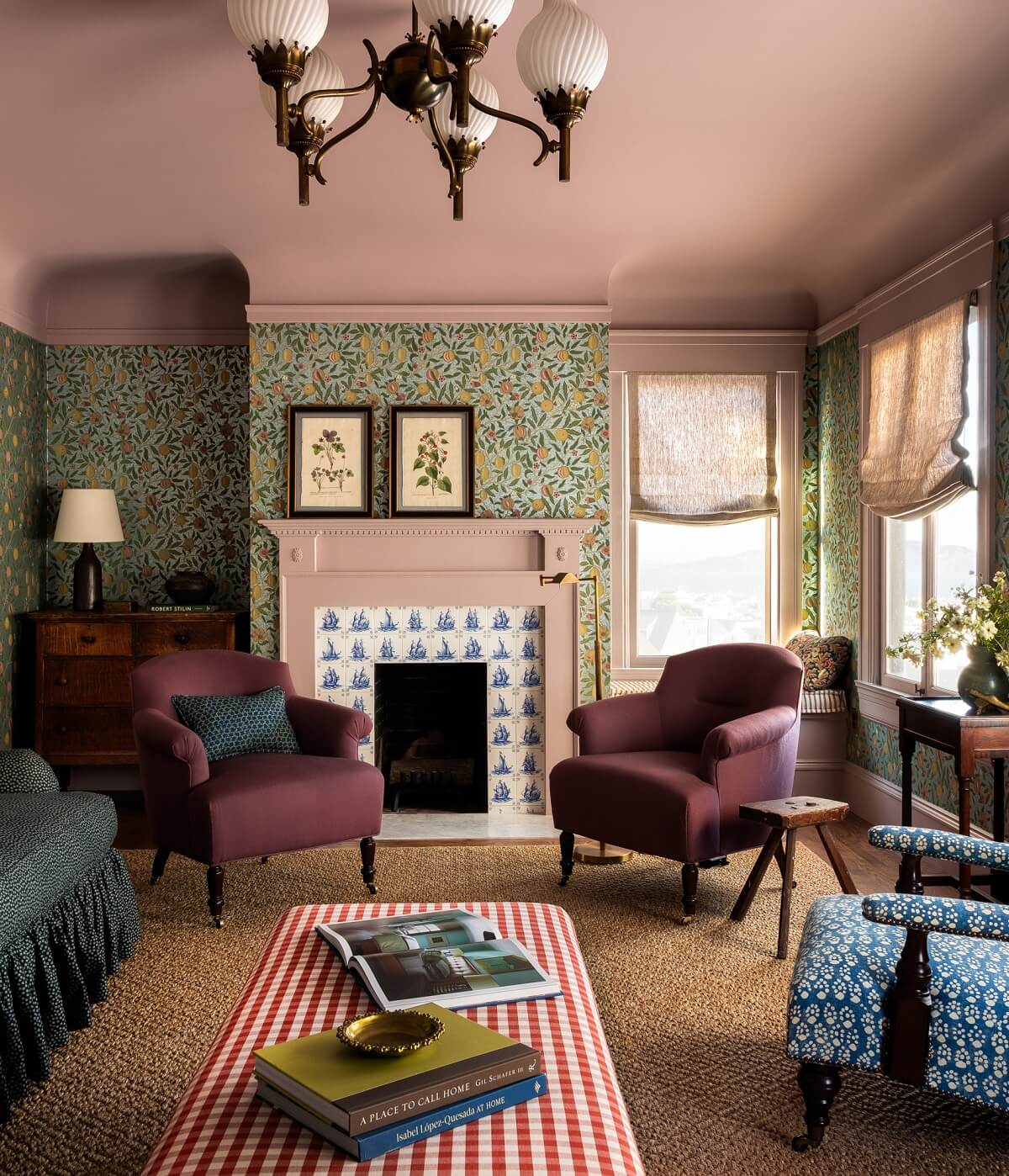 The center piece of this cozy room is the pink fireplace with Dutch tiles.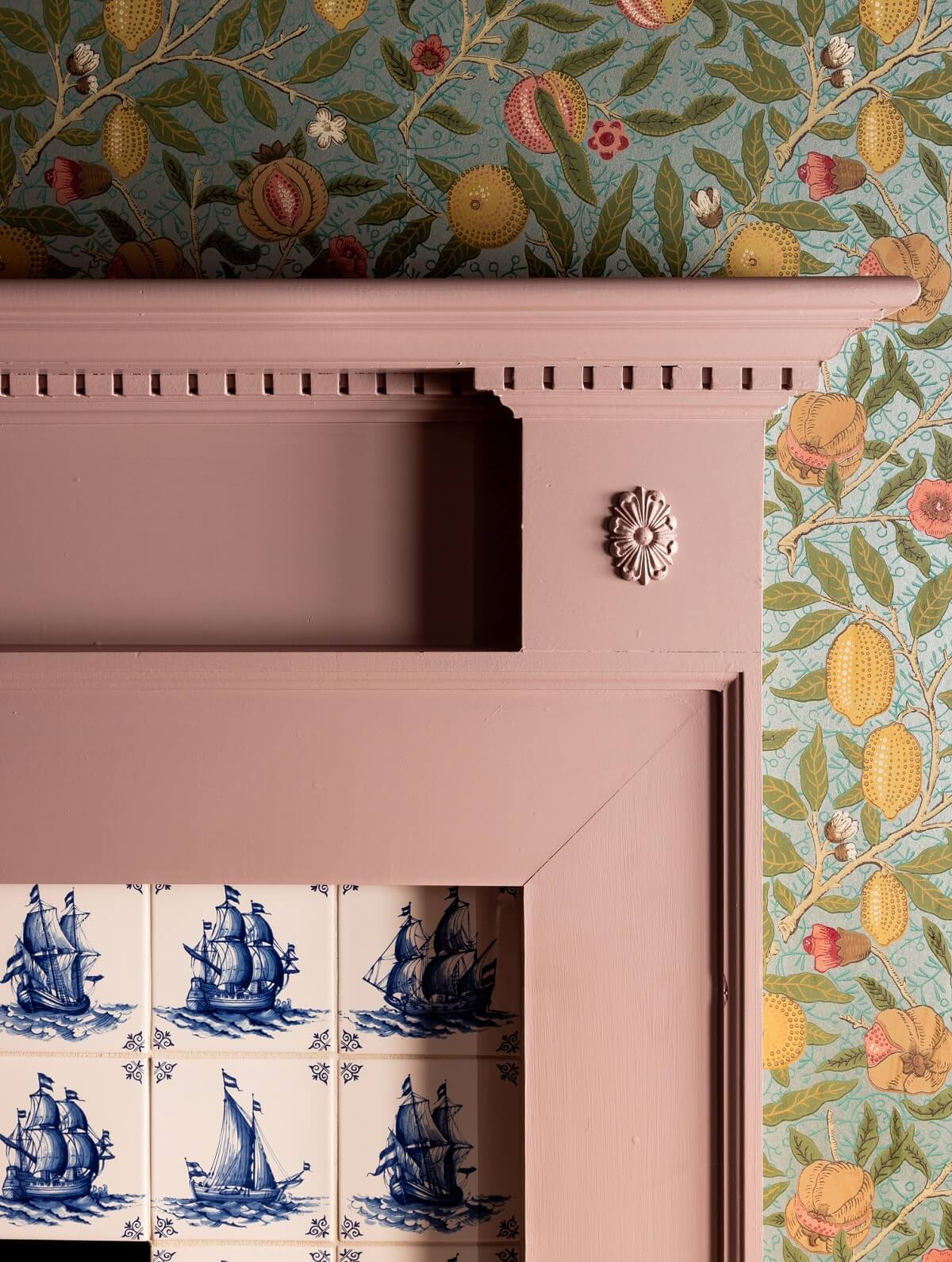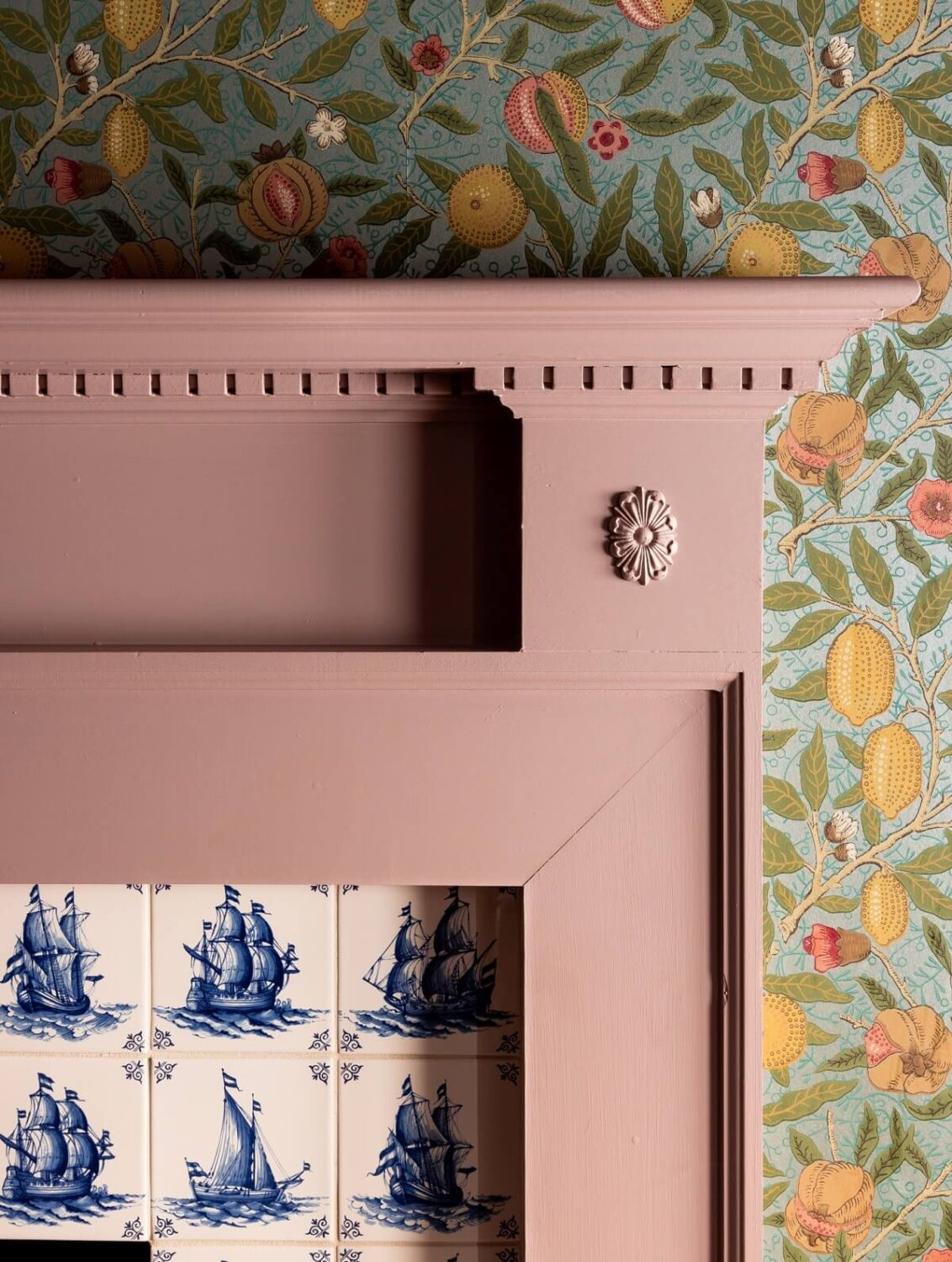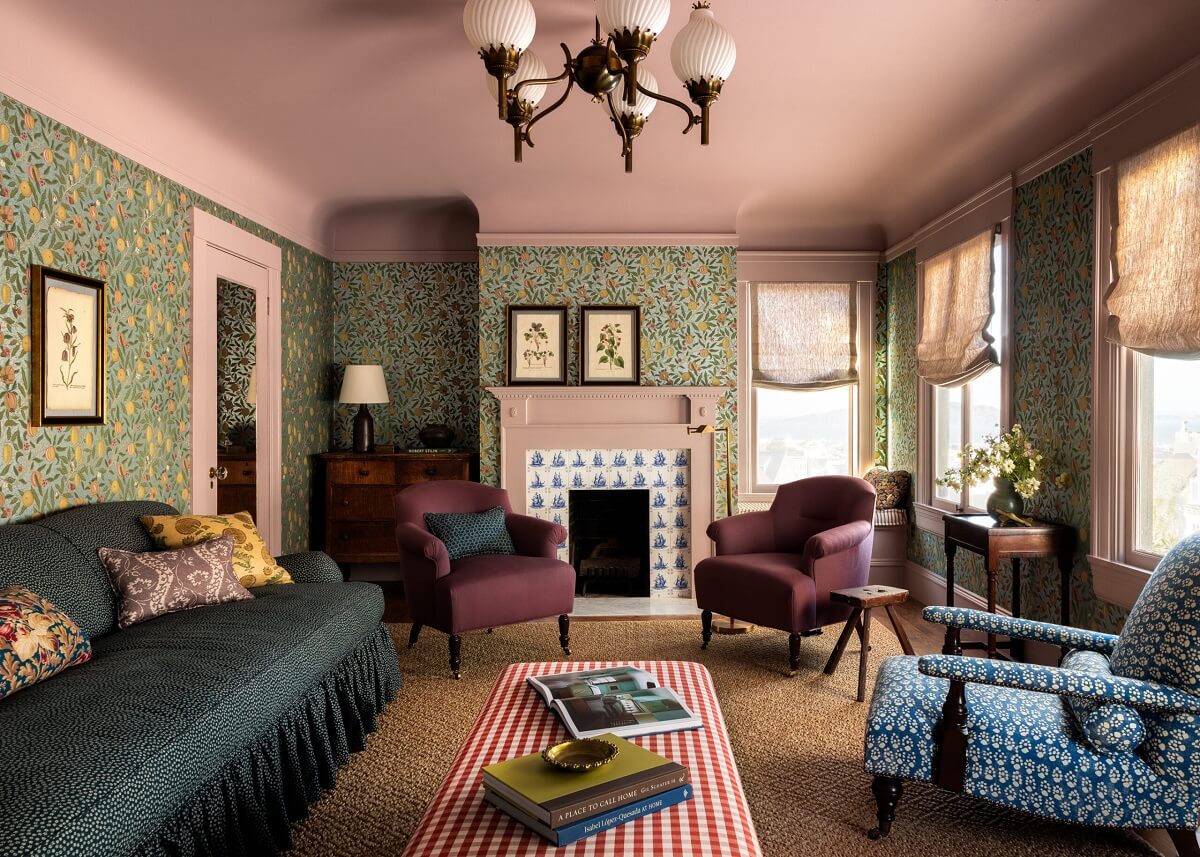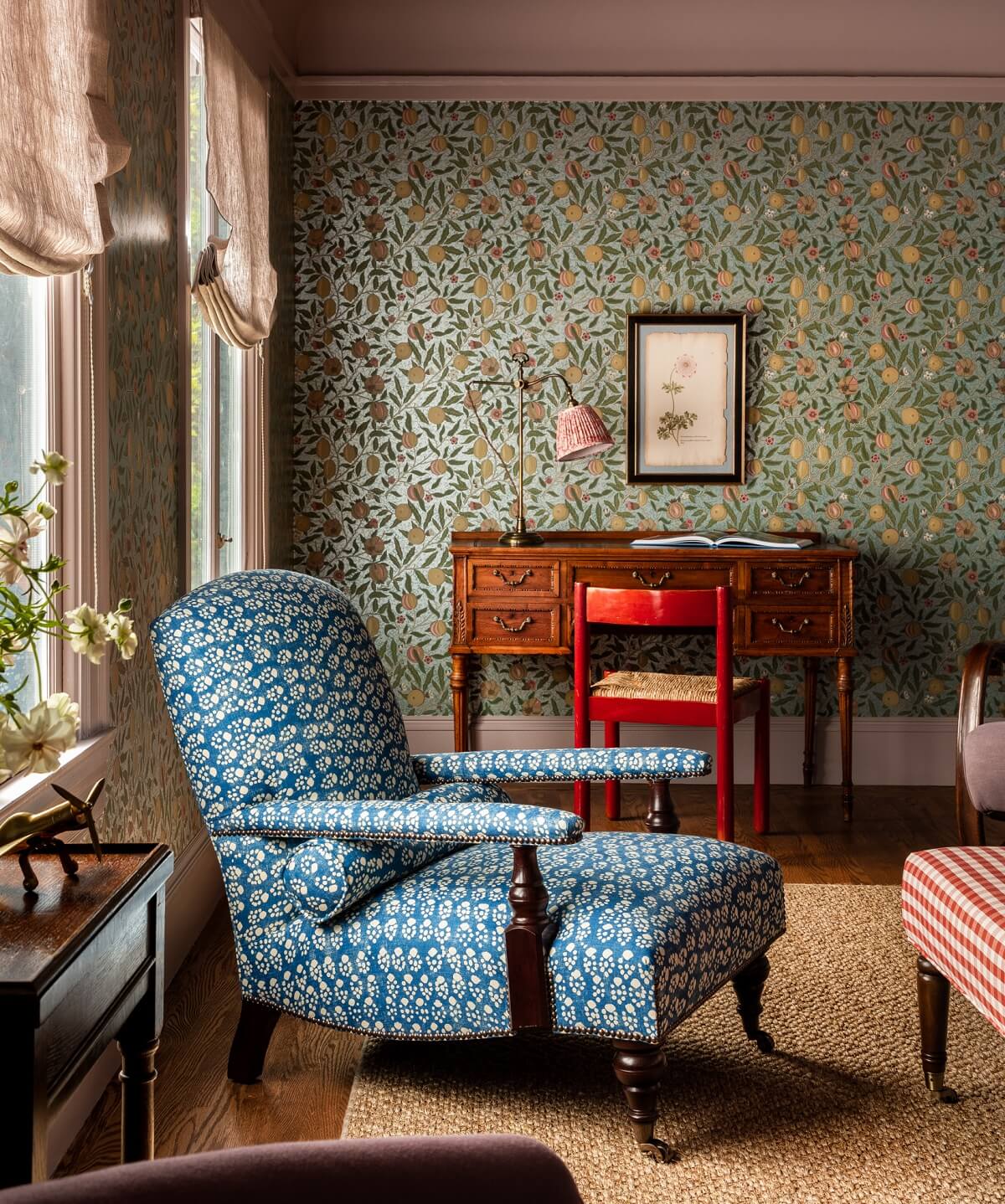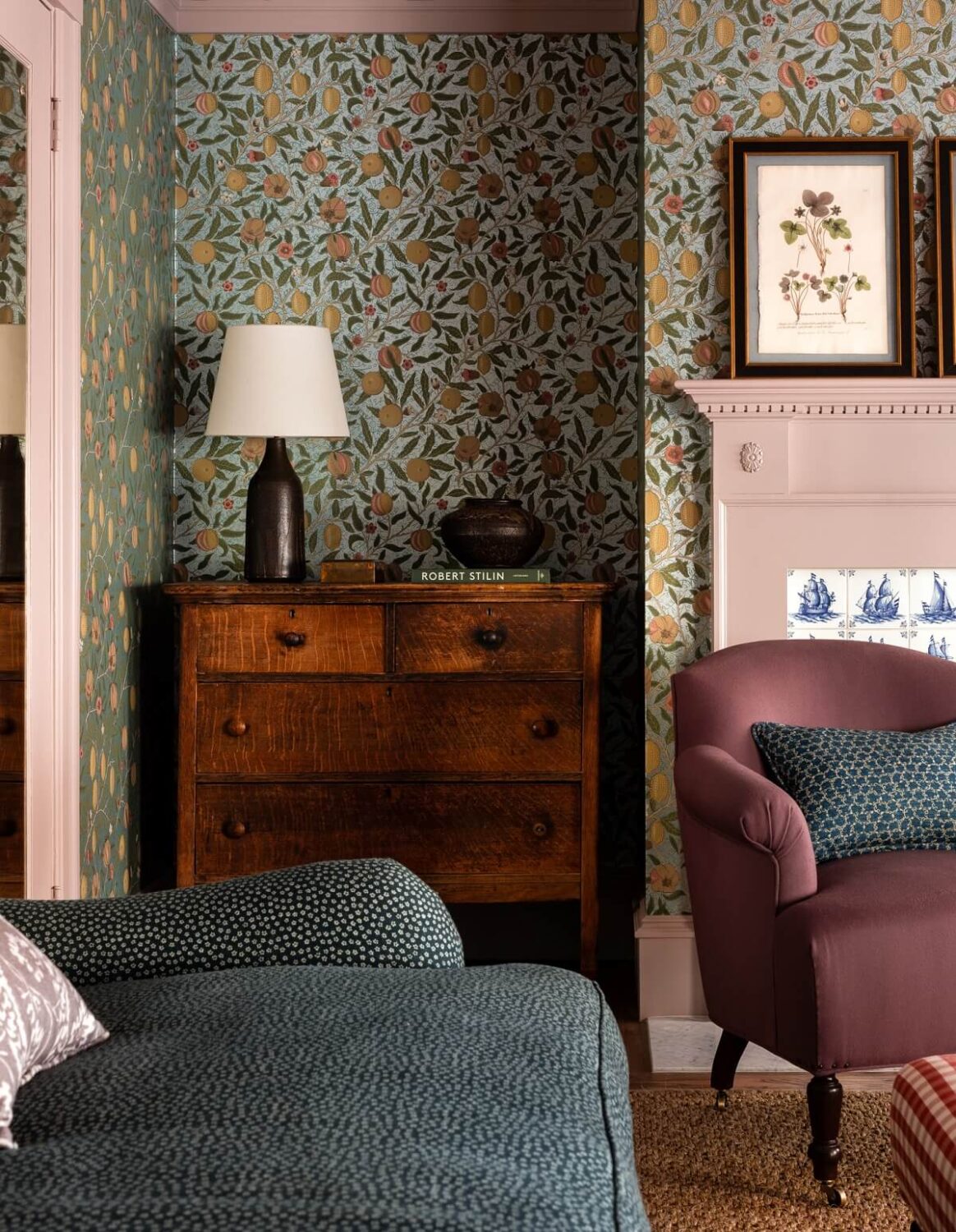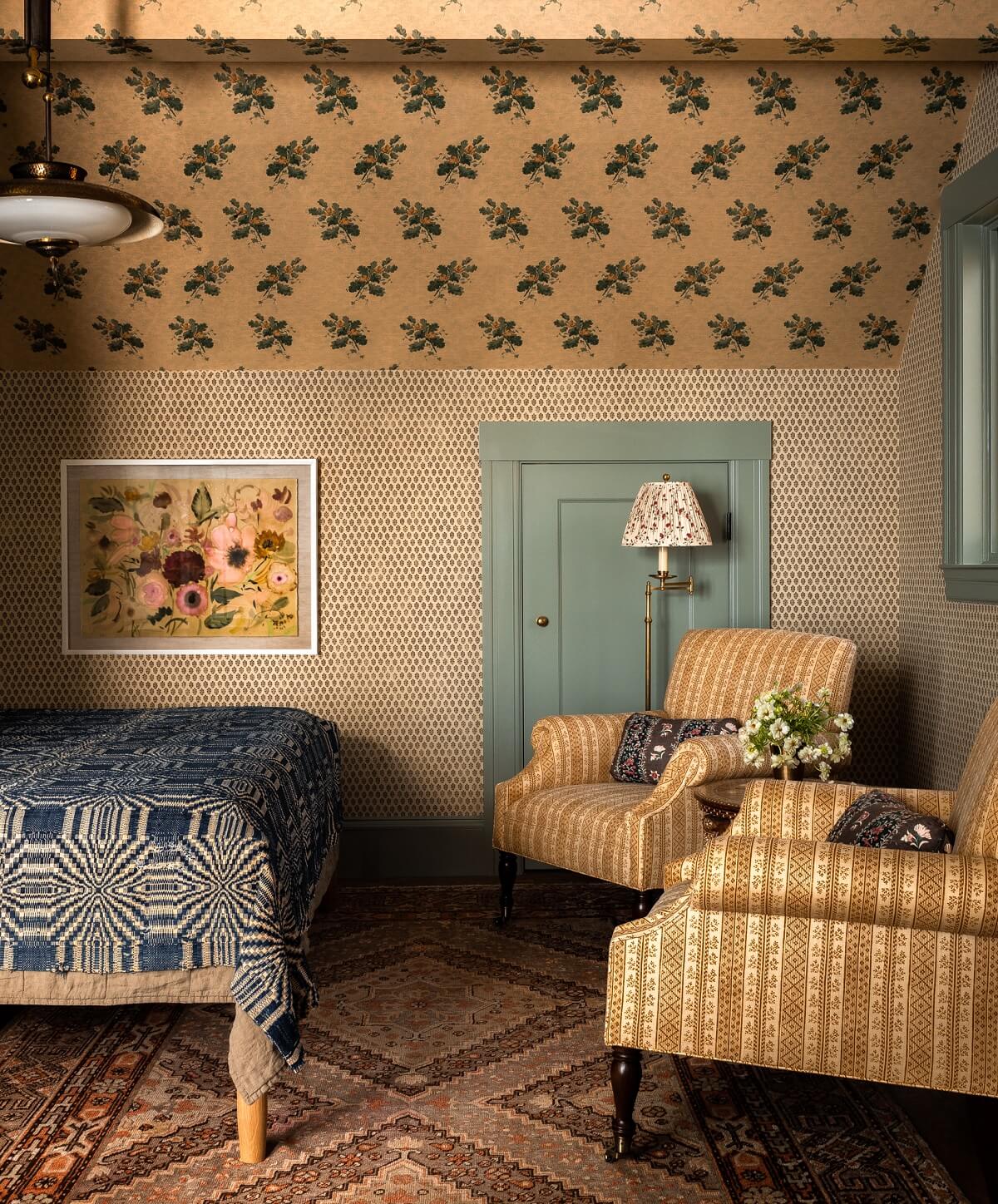 Not one but two wallpapers in the master bedroom. The window frames and doors are painted in a calm gray/green shade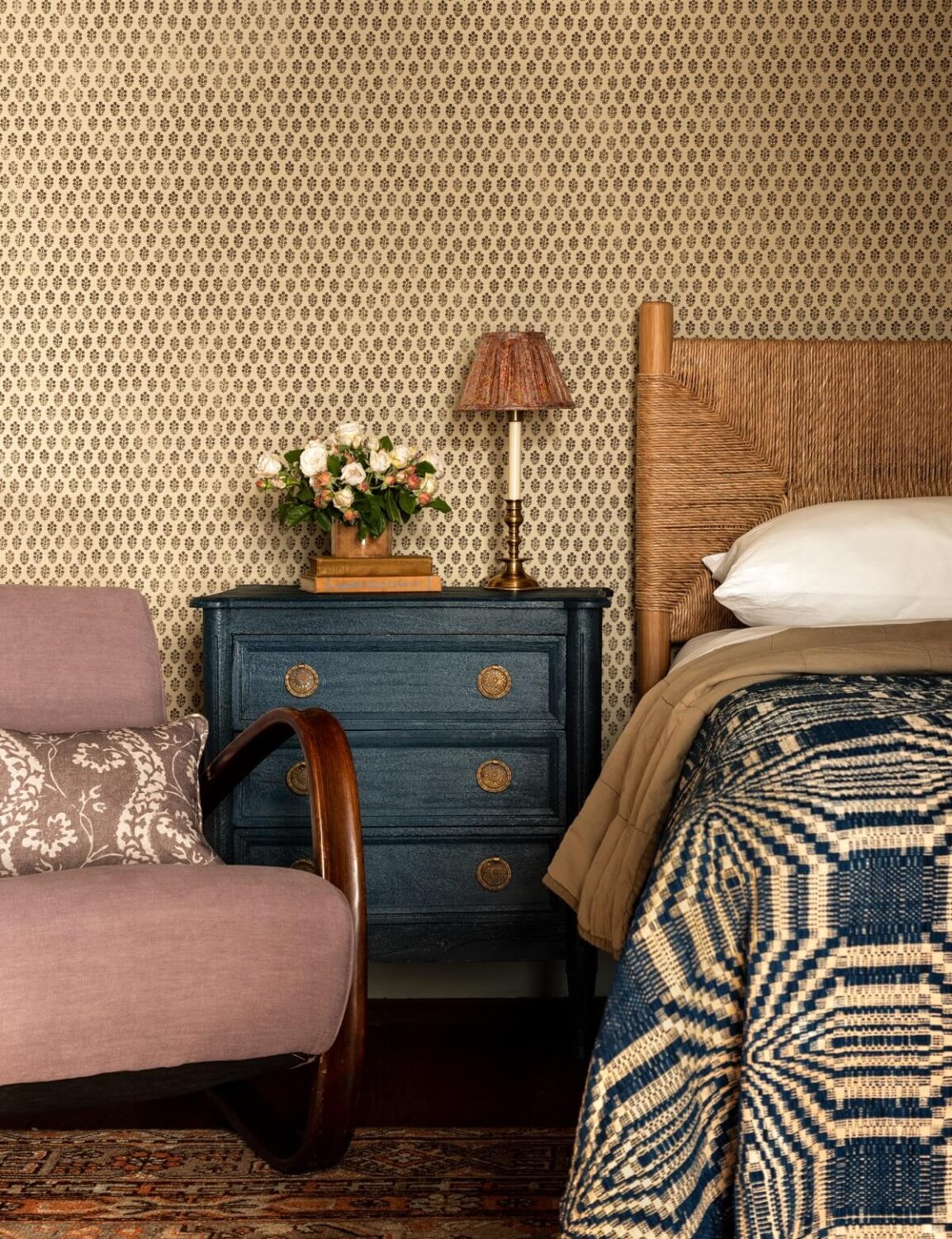 A pocket door leads to the ensuite bathroom.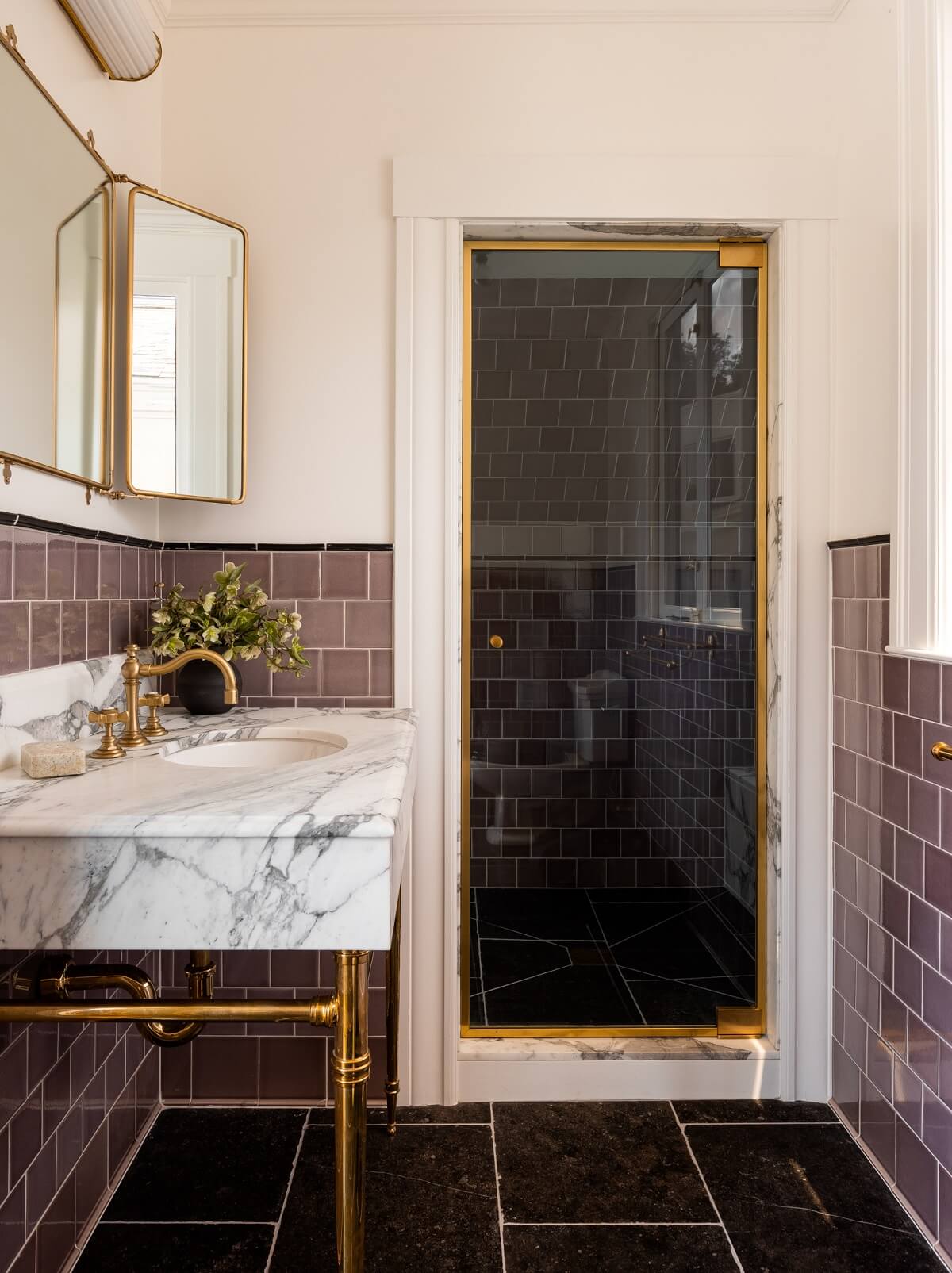 Purple/lavender is a color shade that often returns in Heidi's designs. This time the bathroom has purple tiles that are combined with brass and marble.
The kids bedroom is painted green with Roman shades that add a relaxed vibe. The entire bay window has a window seat, perfect for reading.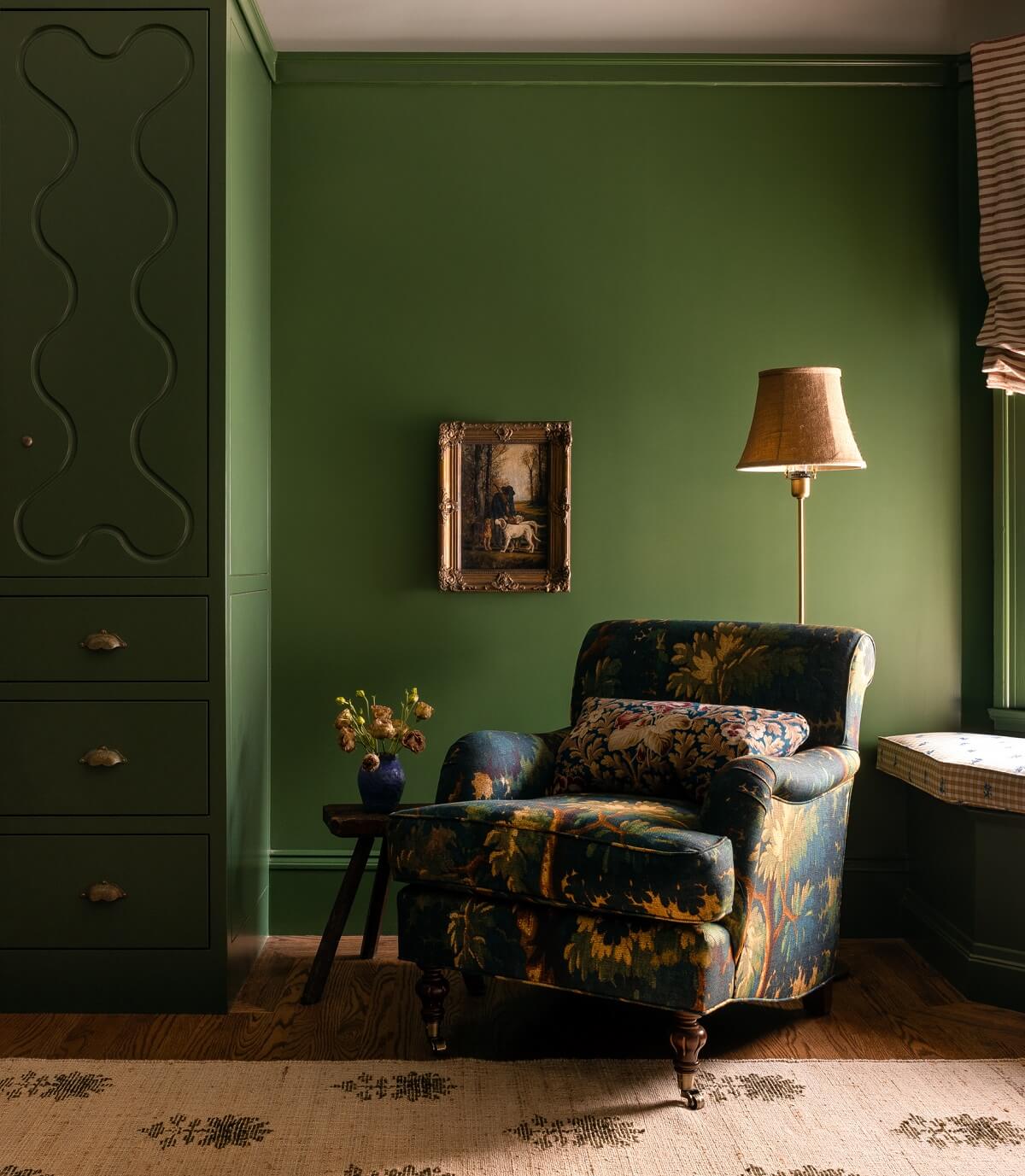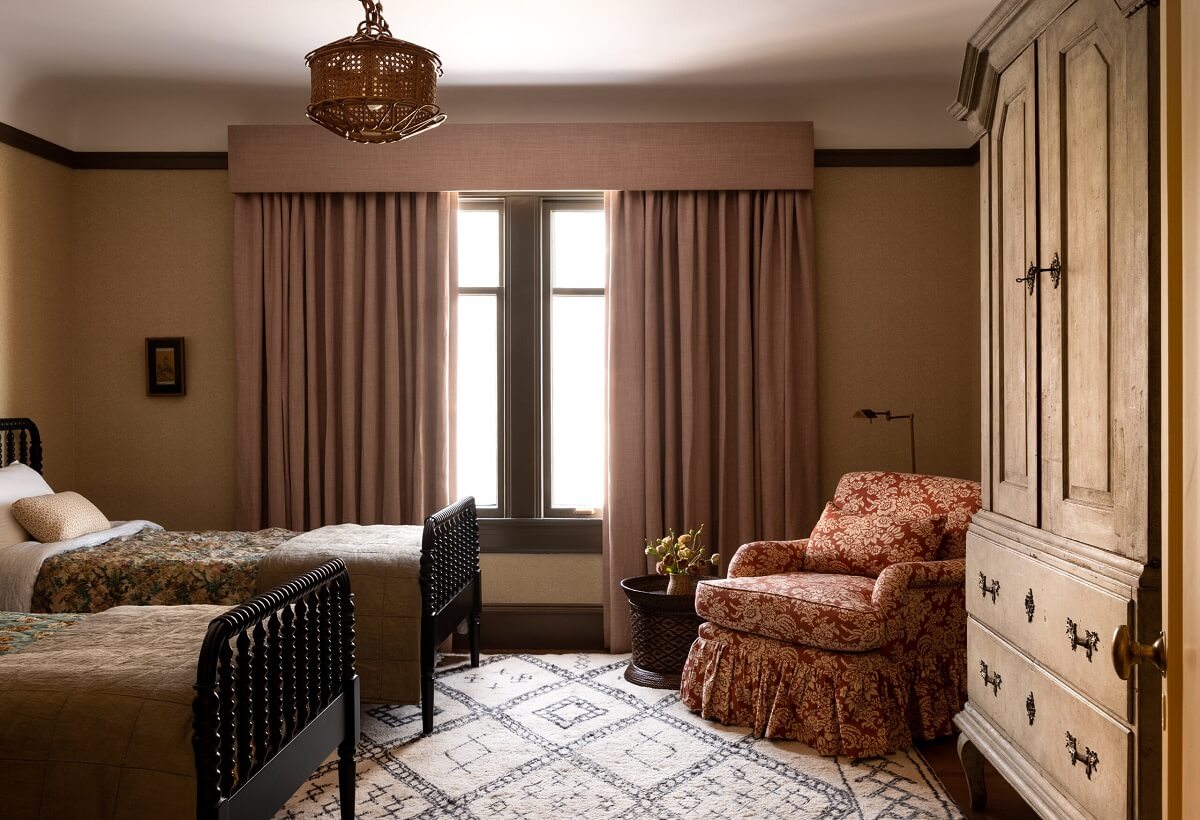 The second bedroom has Jenny Lind spindle beds.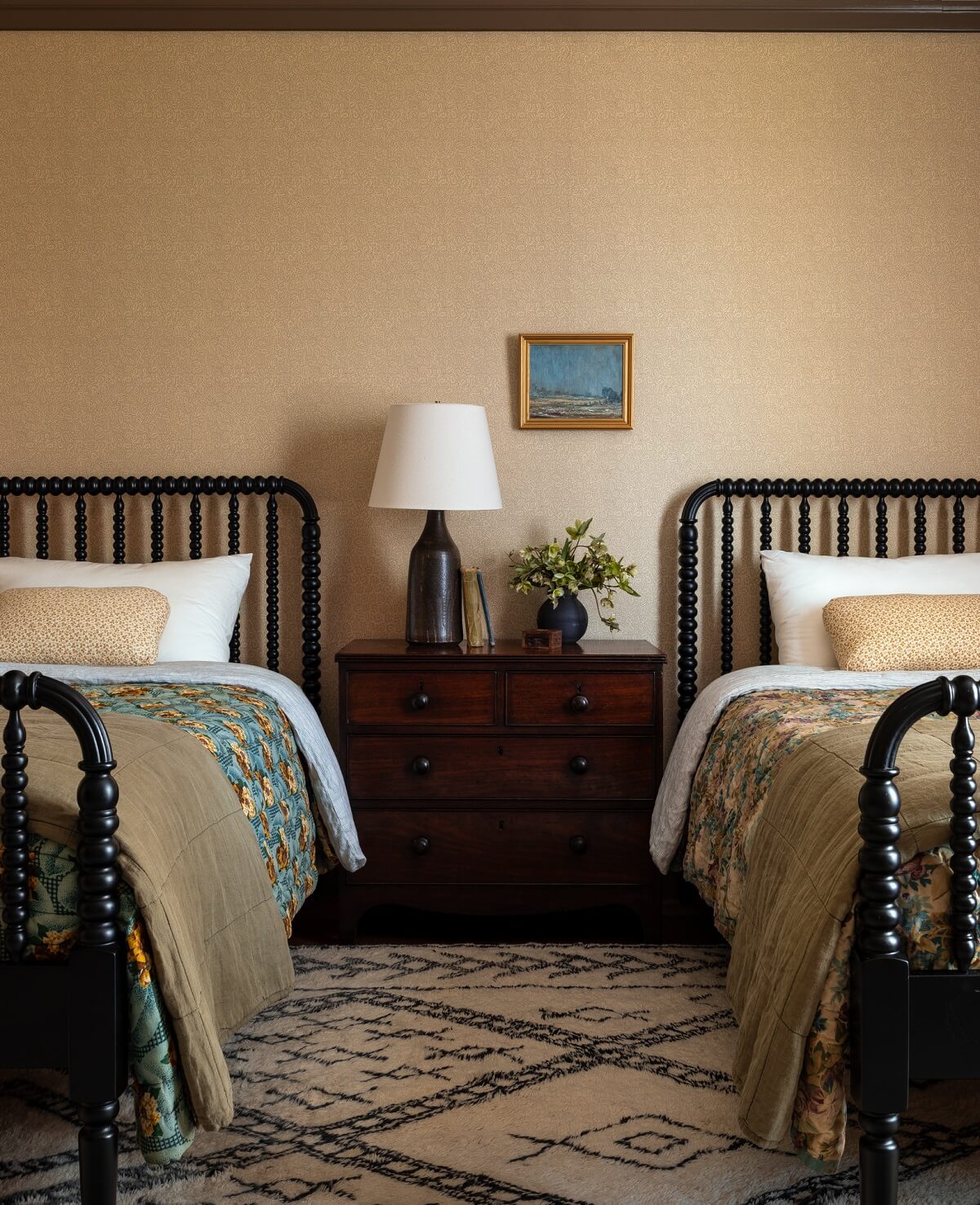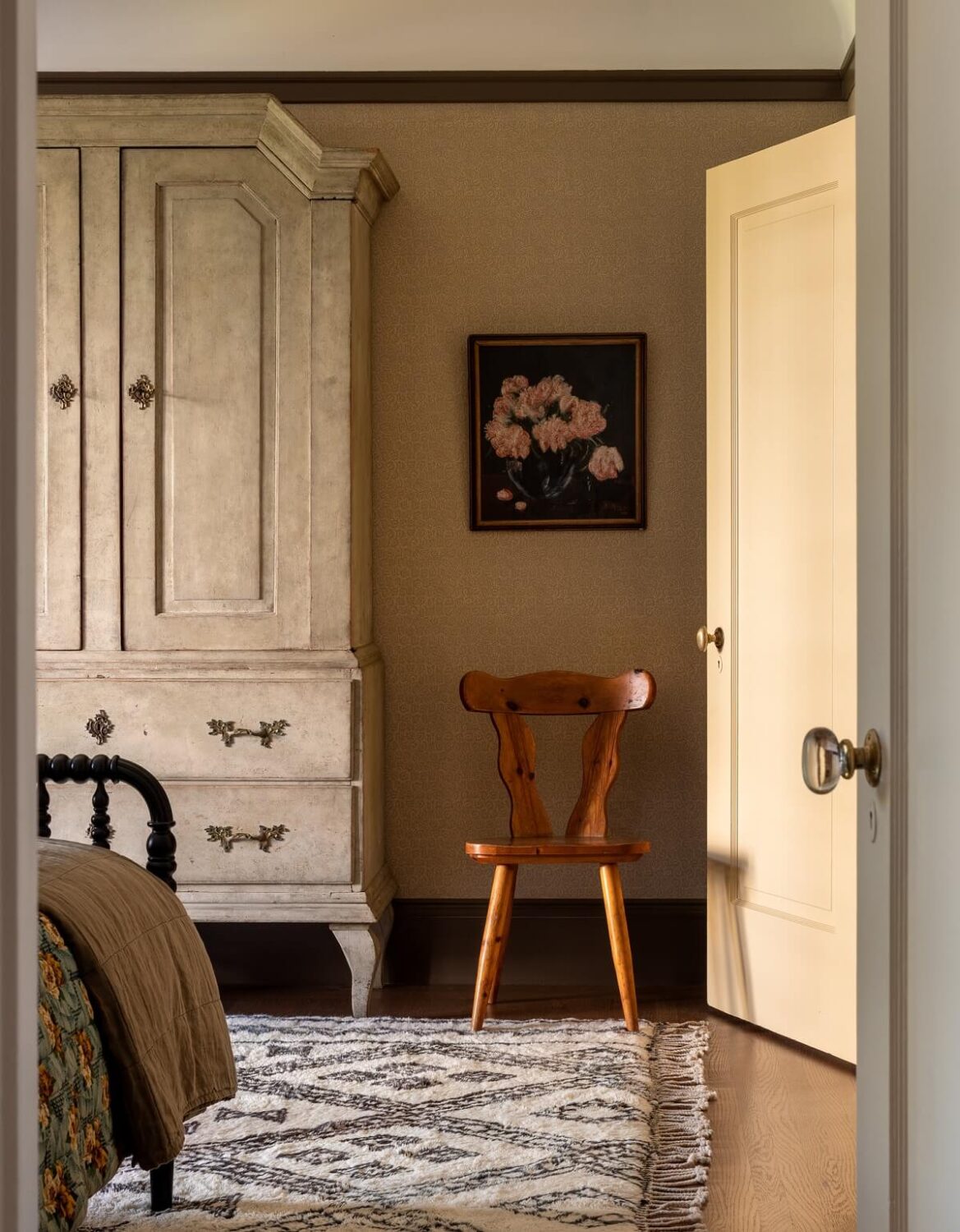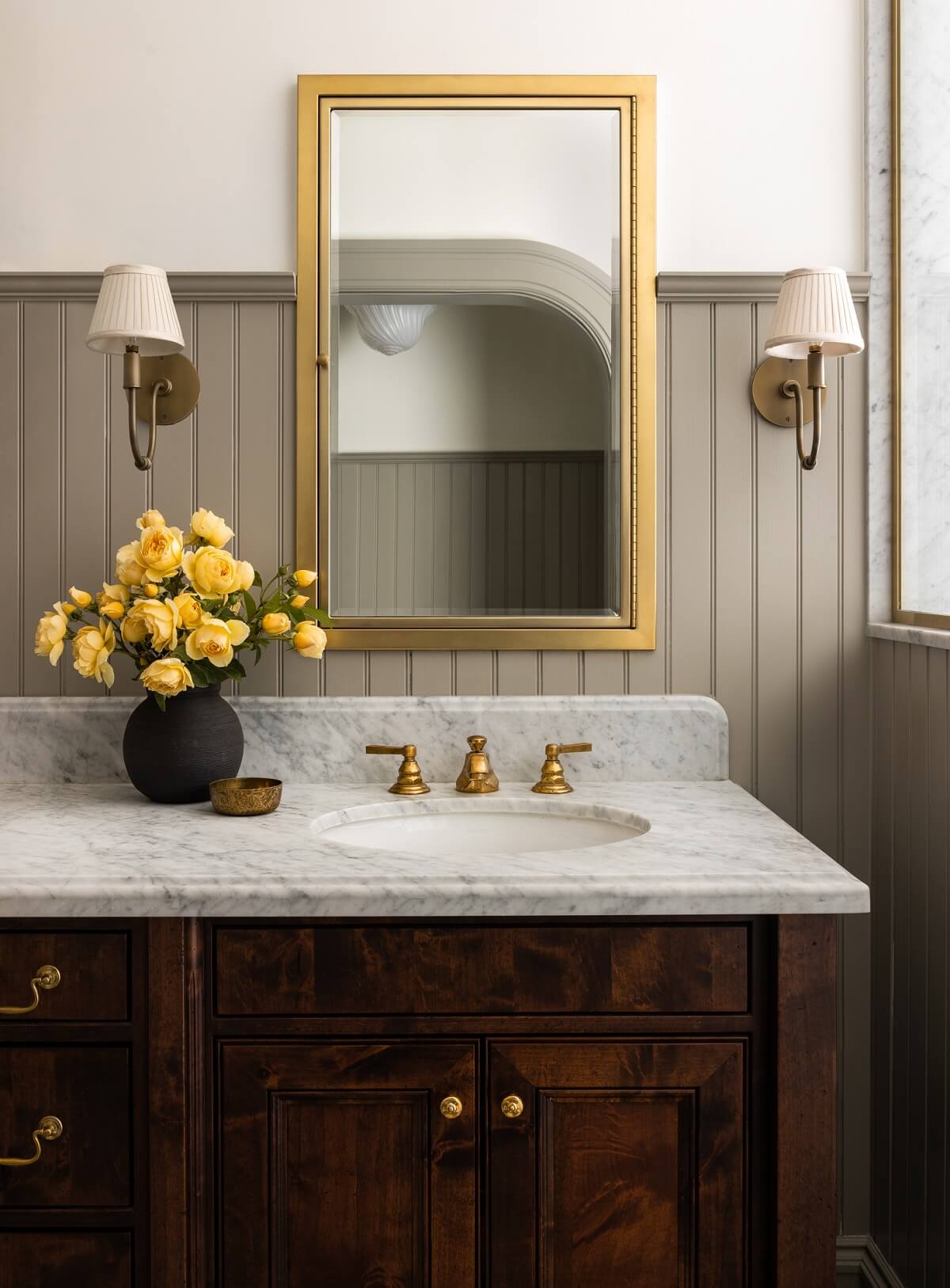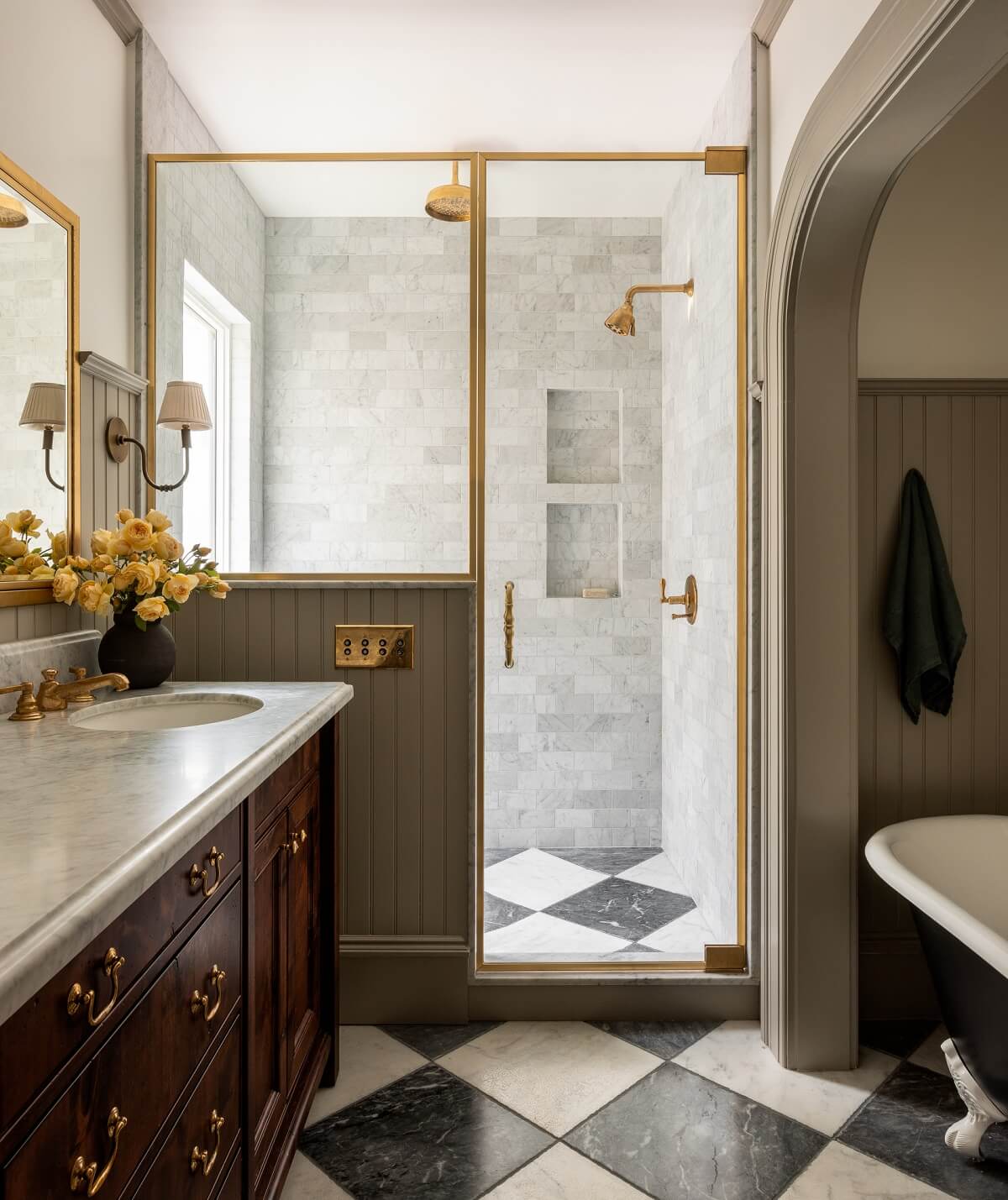 The family bathroom has certainly looks luxurious. Just as in the downstairs powder room it has a wooden vanity with marble sink. A generous shower lies behind the glass and brass door while a clawfoot tub sits in the corner. The entire bathroom has a stunning marble checkerboard floor.
interior design by Heidi Caillier & photography by Haris Kenjar