A Luxurious Archipelago Villa in Sweden
On Oxön, Värmdö close to the Swedish capital Stockholm you can find this luxurious archipelago villa. The villa was built in 2022 and it is set is a secluded located surrounded by trees and water.
The 255 square meter villa is designed in a classic turn-of-the-century style. The home has beautiful slatted windows, tasteful details and lavish material choices.
The home is decorated in tasteful but sober color palette that fits the turn-of-the-century architeture style. The result is a luxurious, timeless villa with stylish room and a gorgeous view.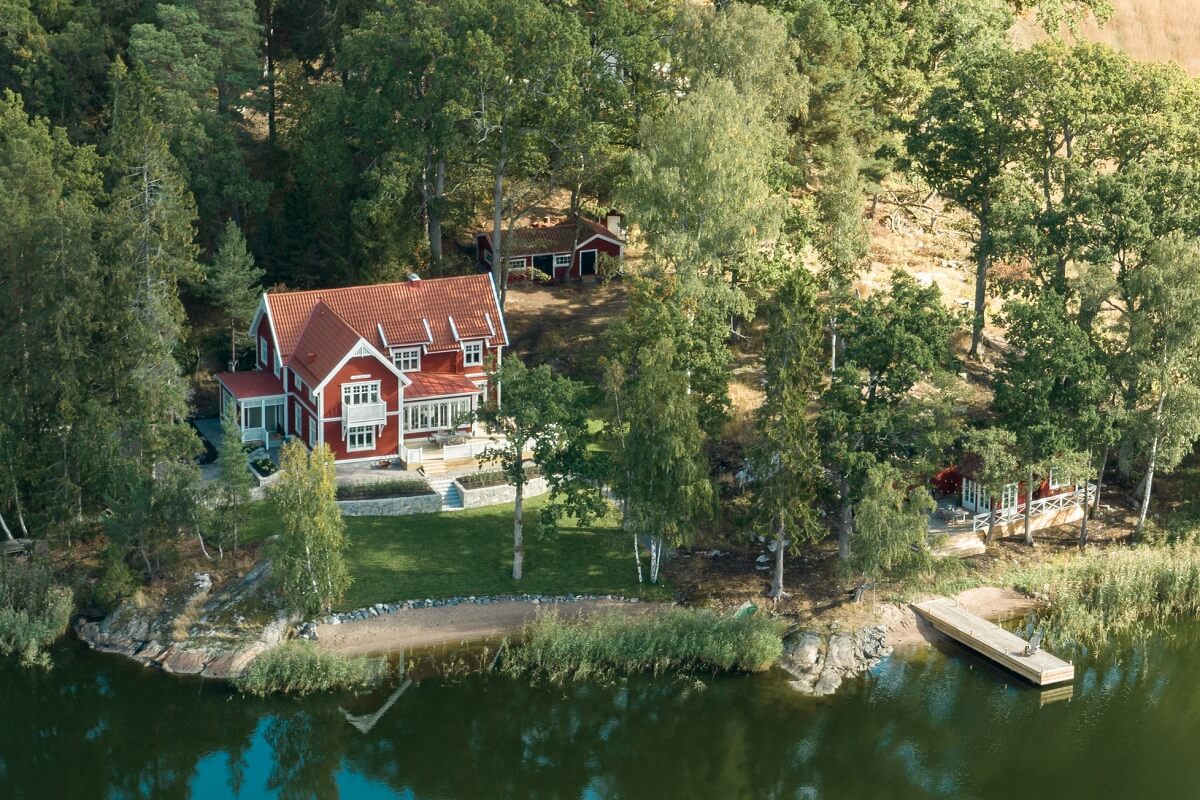 The house has a big country style kitchen with wooden island and checkerboard floor.
The spacious dining room has doors leading to the outdoor terrace.
The "walk through" room has built-in bookcases and the fireplace has been preserved from the house that used to stand on this location.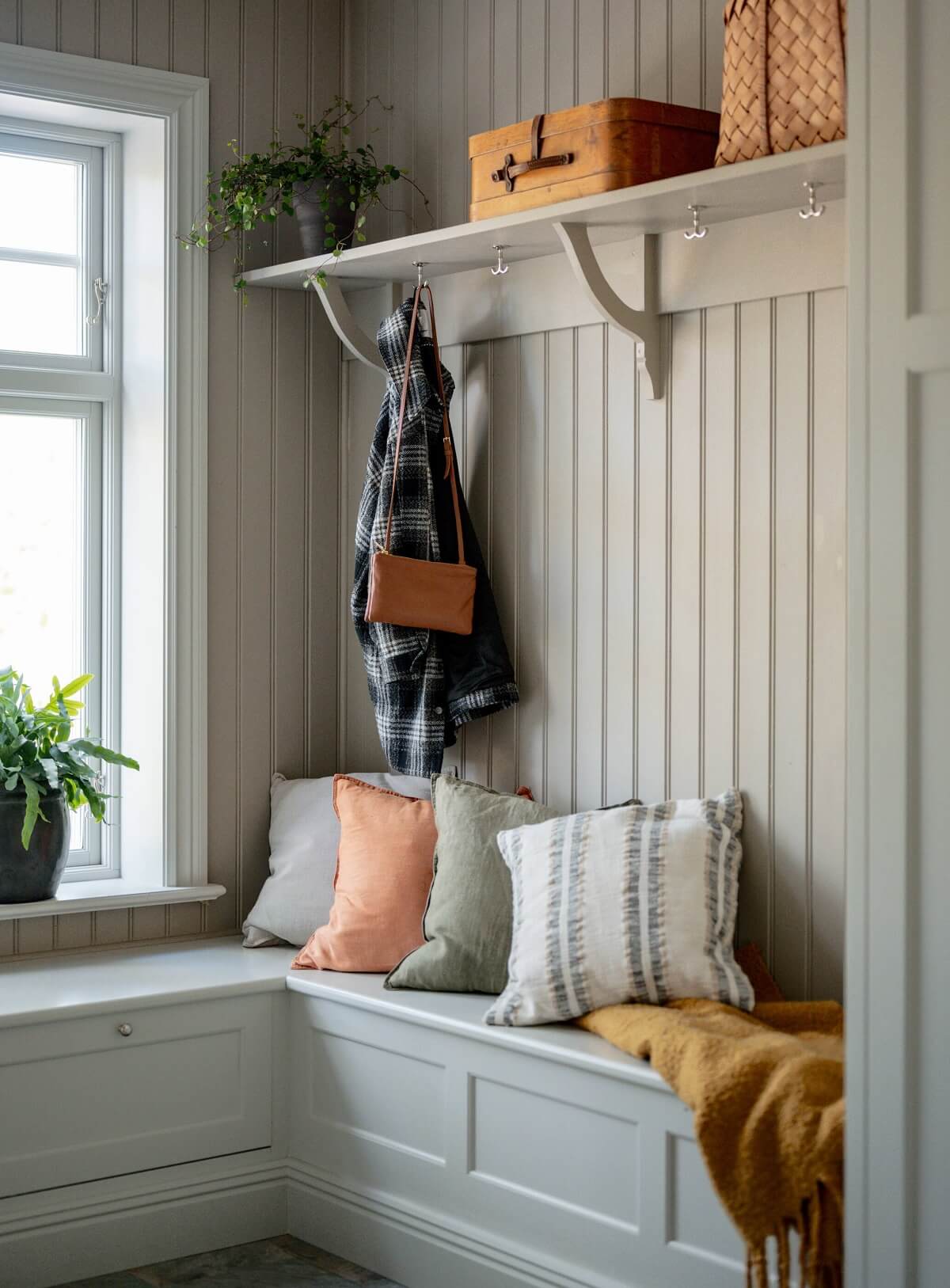 The view from the master bedroom's balcony is magnificent.
The house has a terrace with outdoor kitchen set in a wonderful garden with old oaks and long shoreline with sandy beach and two jetties
This amazing home is currently for sale at Eklund Stockholm New York