A Small Nordic Home with Dark Blue Accent Walls
In the hip Södermalm district of Stockholm lies this beautiful apartment where dark blue features as the accent color. The apartment complex was built in the 1930s and the small home still features the original wooden floorboards.
I was surprised to see that the apartment is only 45 square meters small. Despite the small size, it has a generous living space that also houses a dining area. And besides a bedroom, it also features a spacious inner hall that is now used as a home office.
In the living room and the bedroom, the owners added an accent wall that is painted in a dark blue shade by Farrow and Ball. All the other rooms are painted in a calm light gray shade.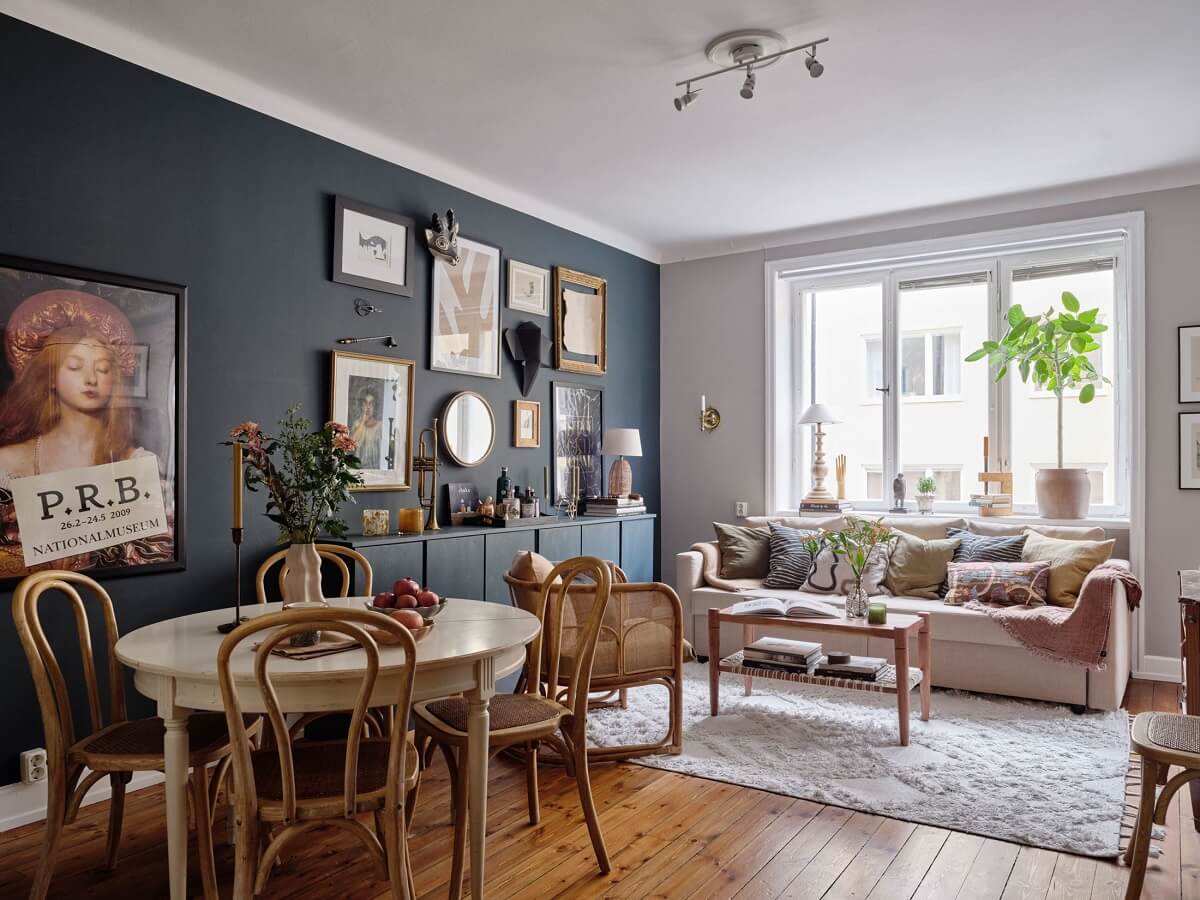 The sitting room is very charming with a warm wooden floor that is sanded and hardwax oiled. A large beige rug defines the sitting area that features a large sofa that is decorated with many cushions.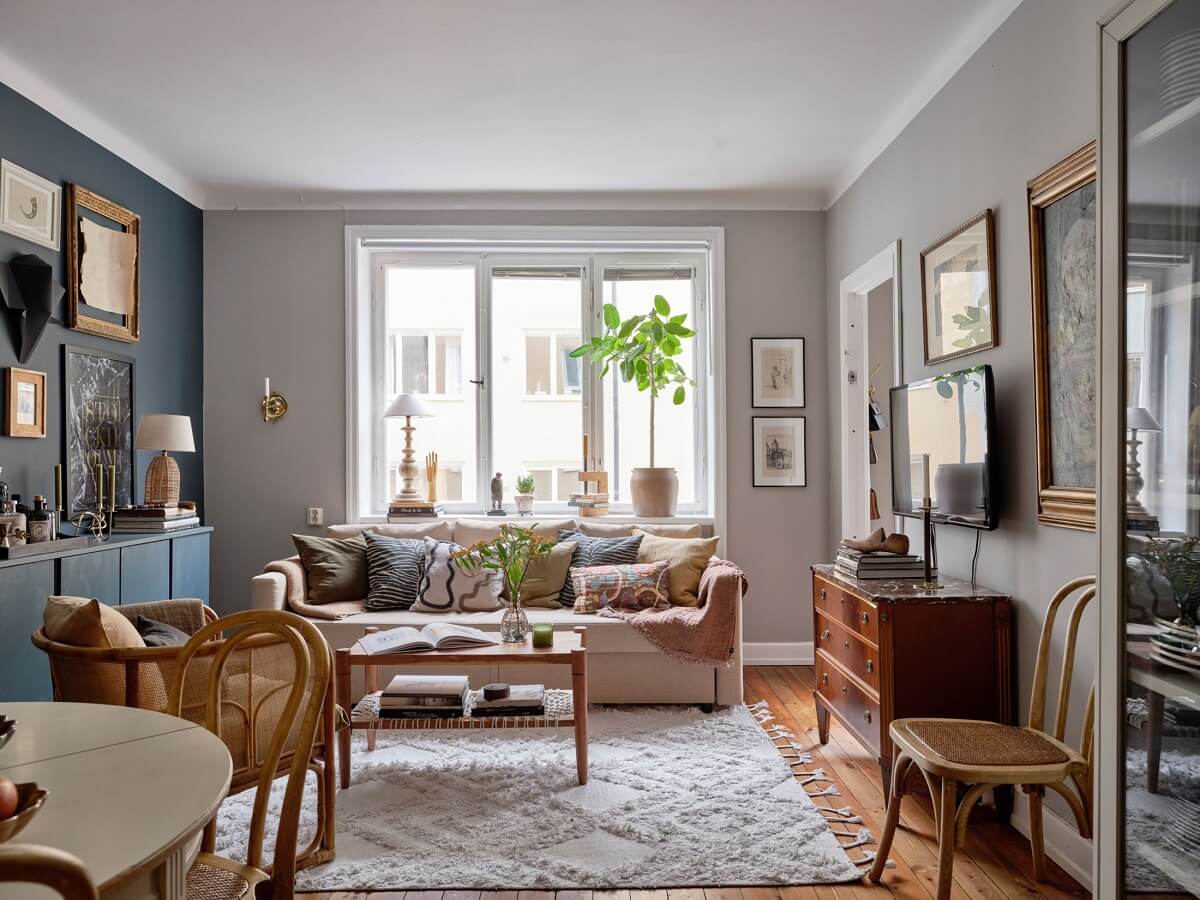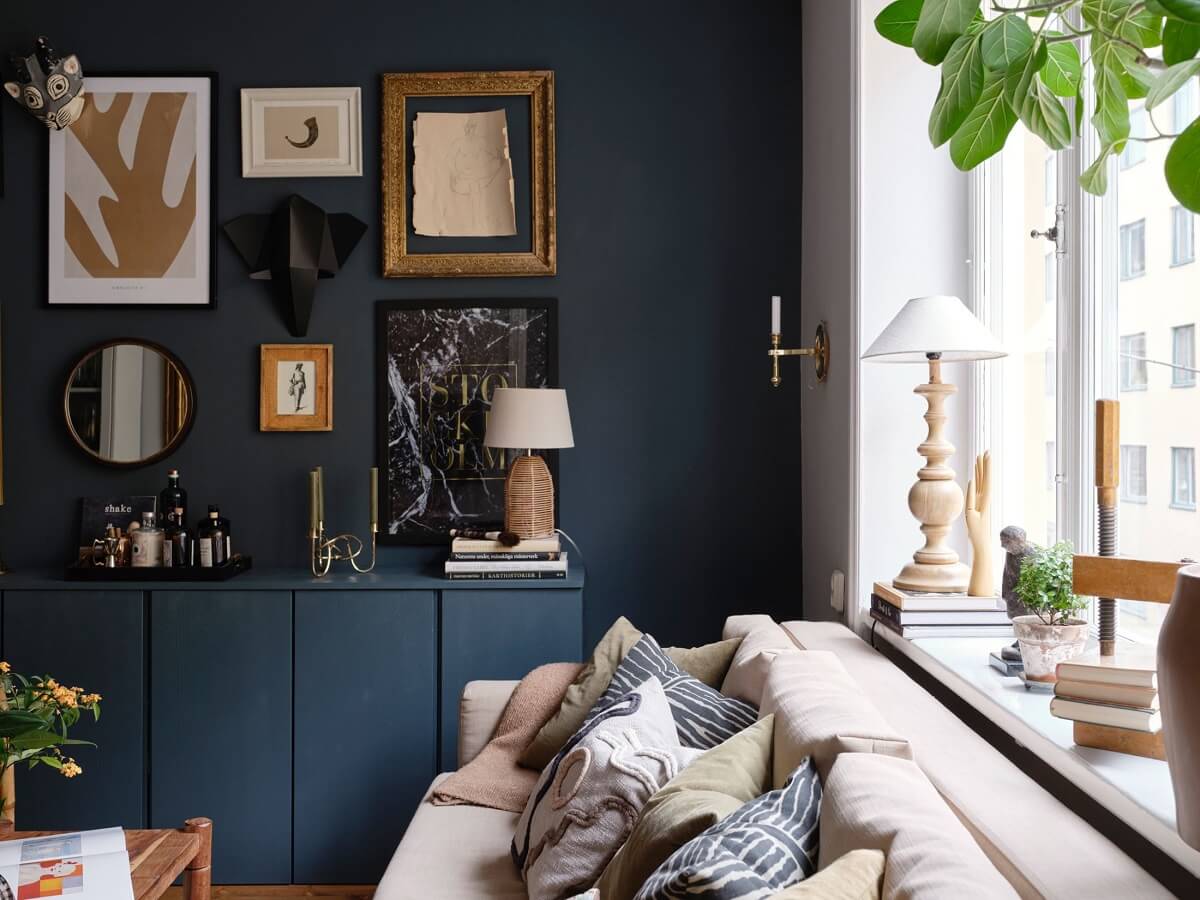 The IKEA Ivar cabinets are often seen in Scandinavian homes. In this home, they are painted in the same blue shade as the wall. In a small home, it's a smart way to add storage and have the cabinets blend into the room.
Opposite the seating area is a small dining space with a round dining table. Bookshelves surround the door that leads to a built-in closet.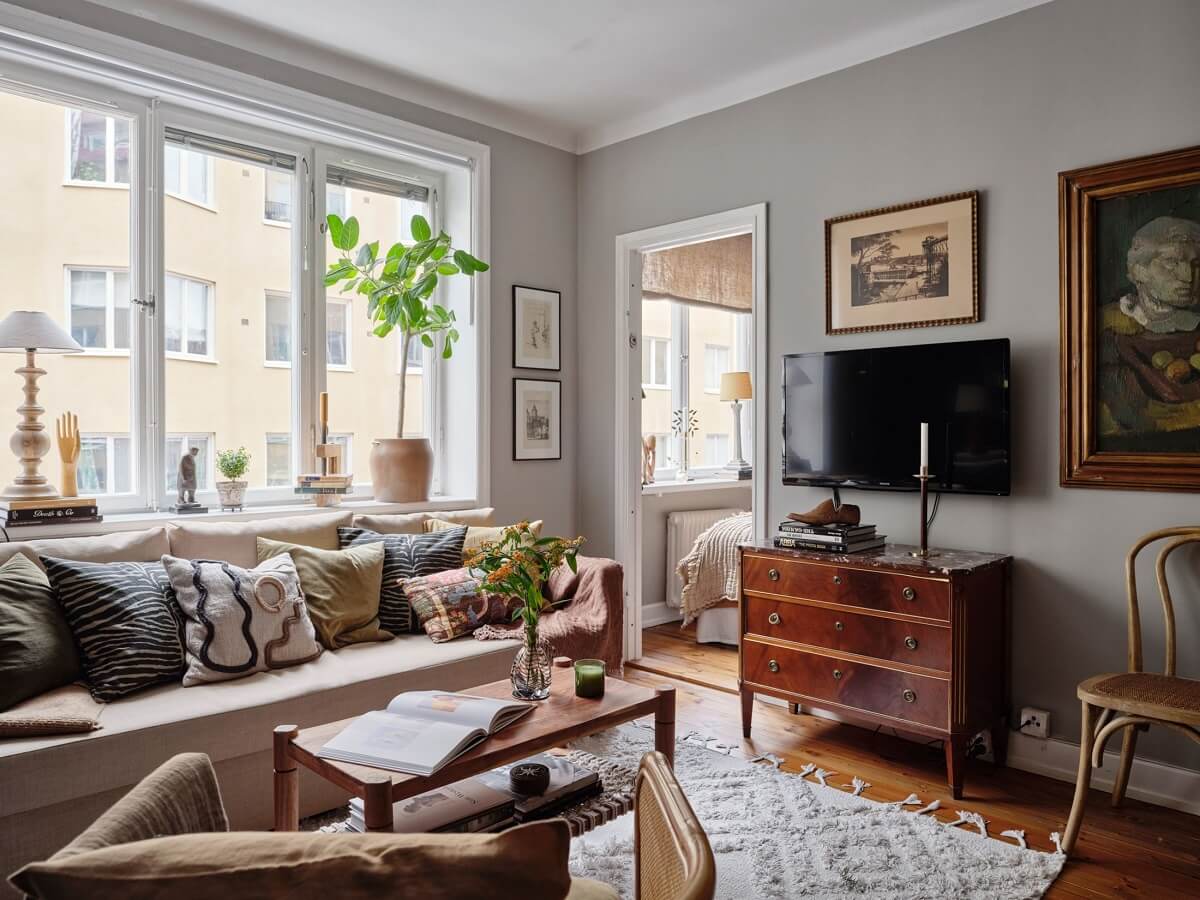 The home is decorated in a charming blend of contemporary and antique furniture and art.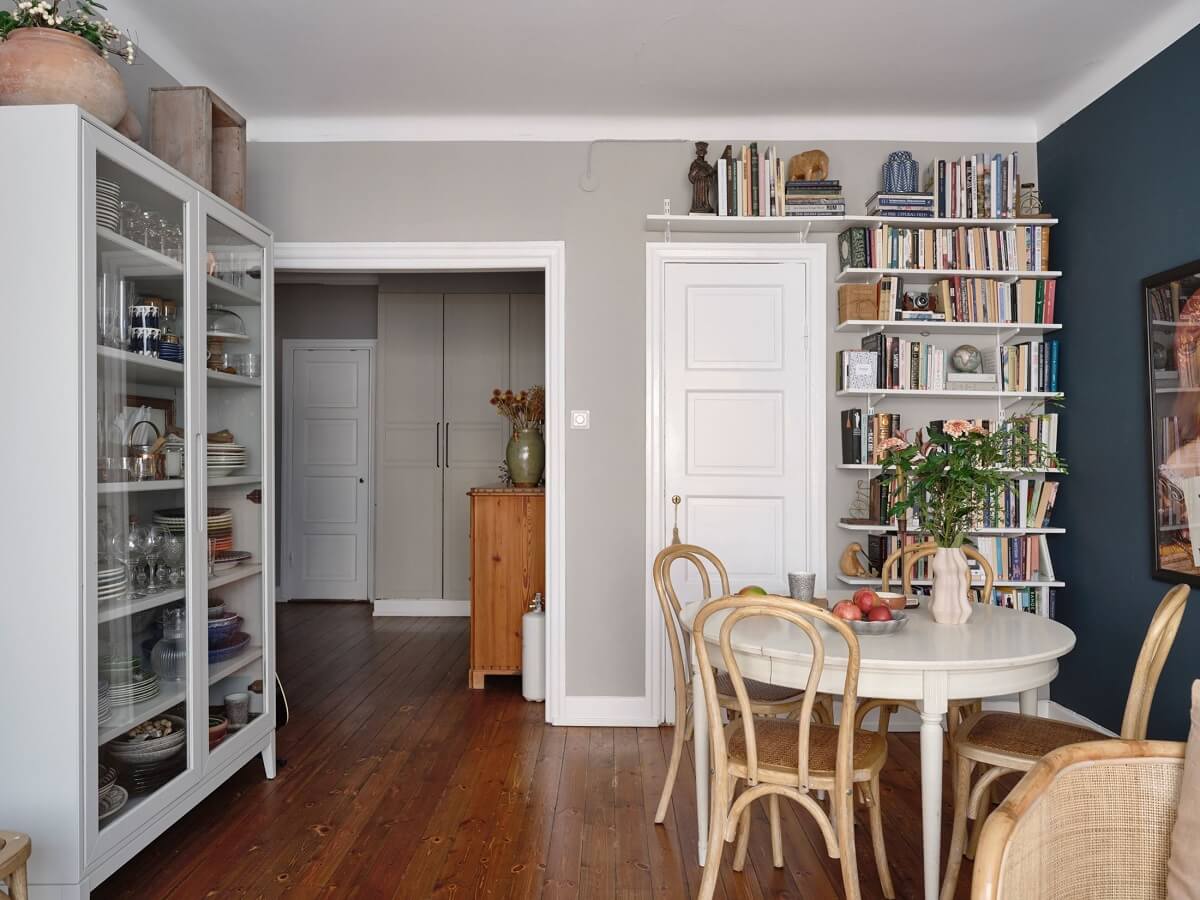 There is no door between the living room and the inner hall which creates a feeling of space in this small home.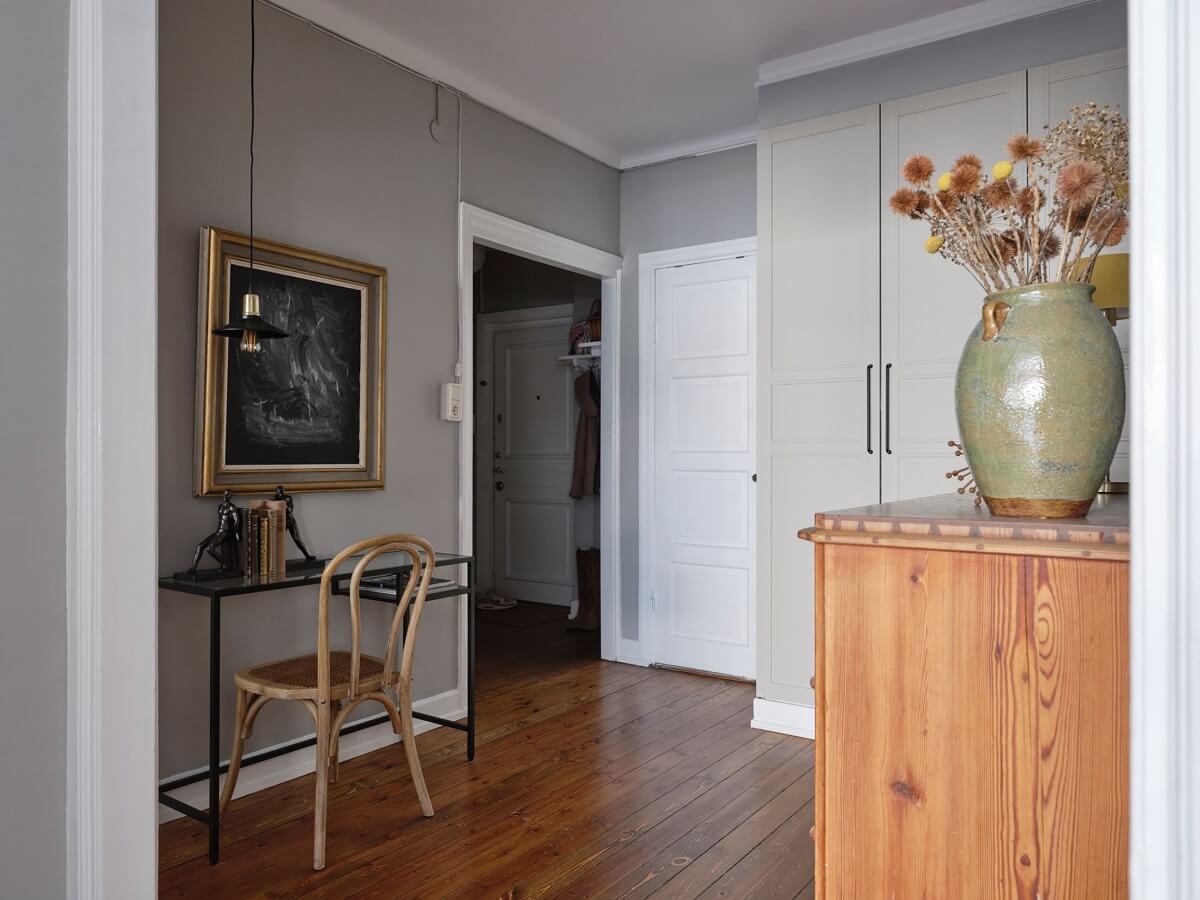 The inner hall is now used as a home office but it can also be a second bedroom or a dining room. The current owners also added extra closet space.
From the inner hall, you reach the small galley kitchen with light gray walls. The current owners fitted an inner window between the kitchen and the bedroom which lies behind the wall. This way, the kitchen still gets natural light.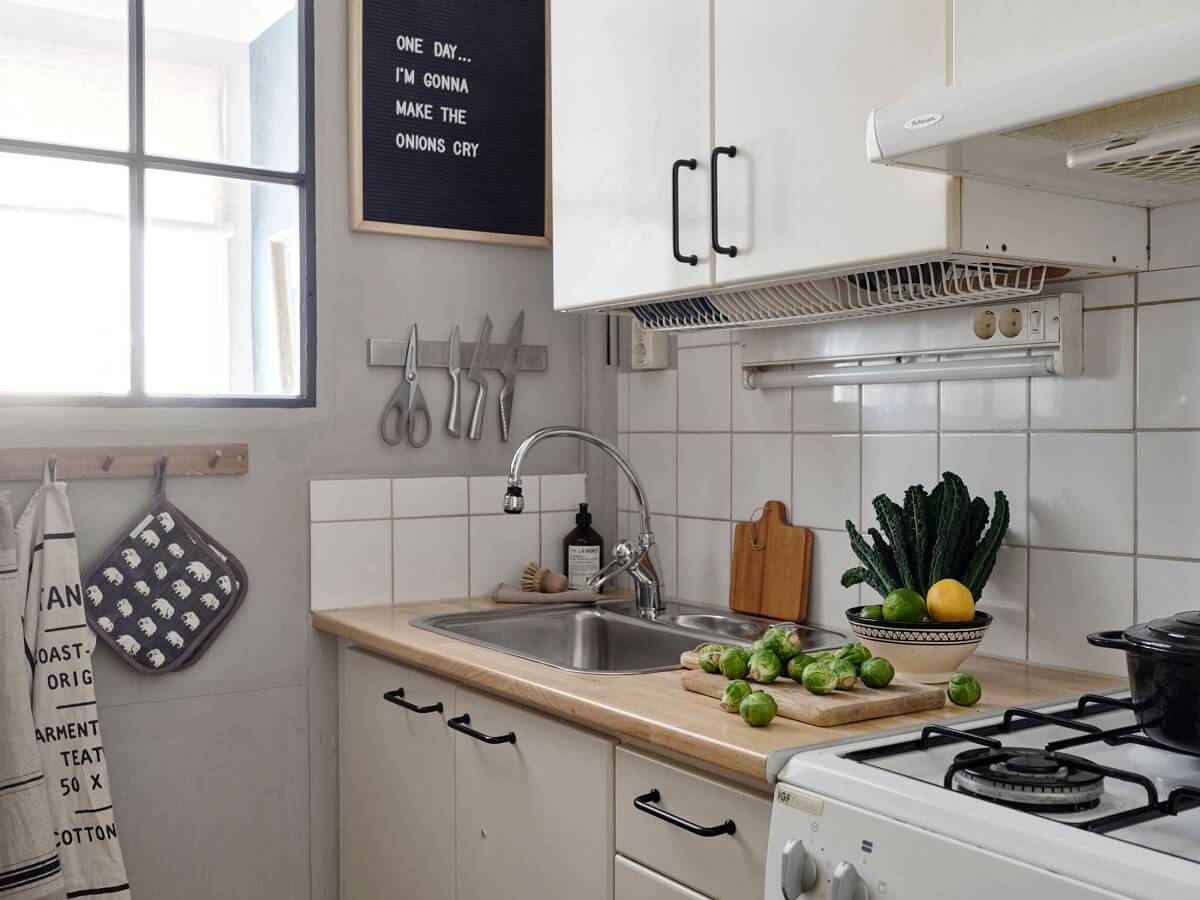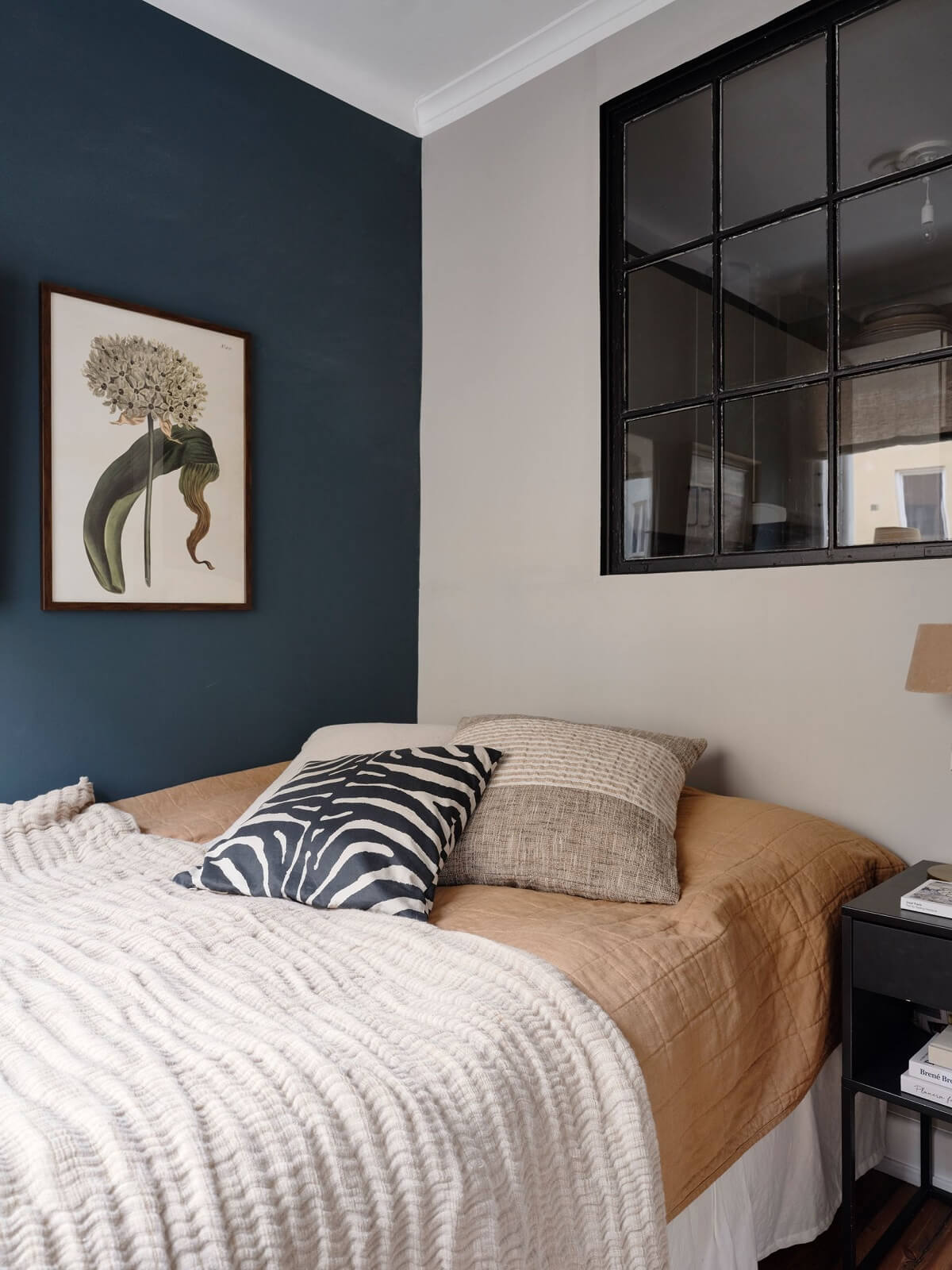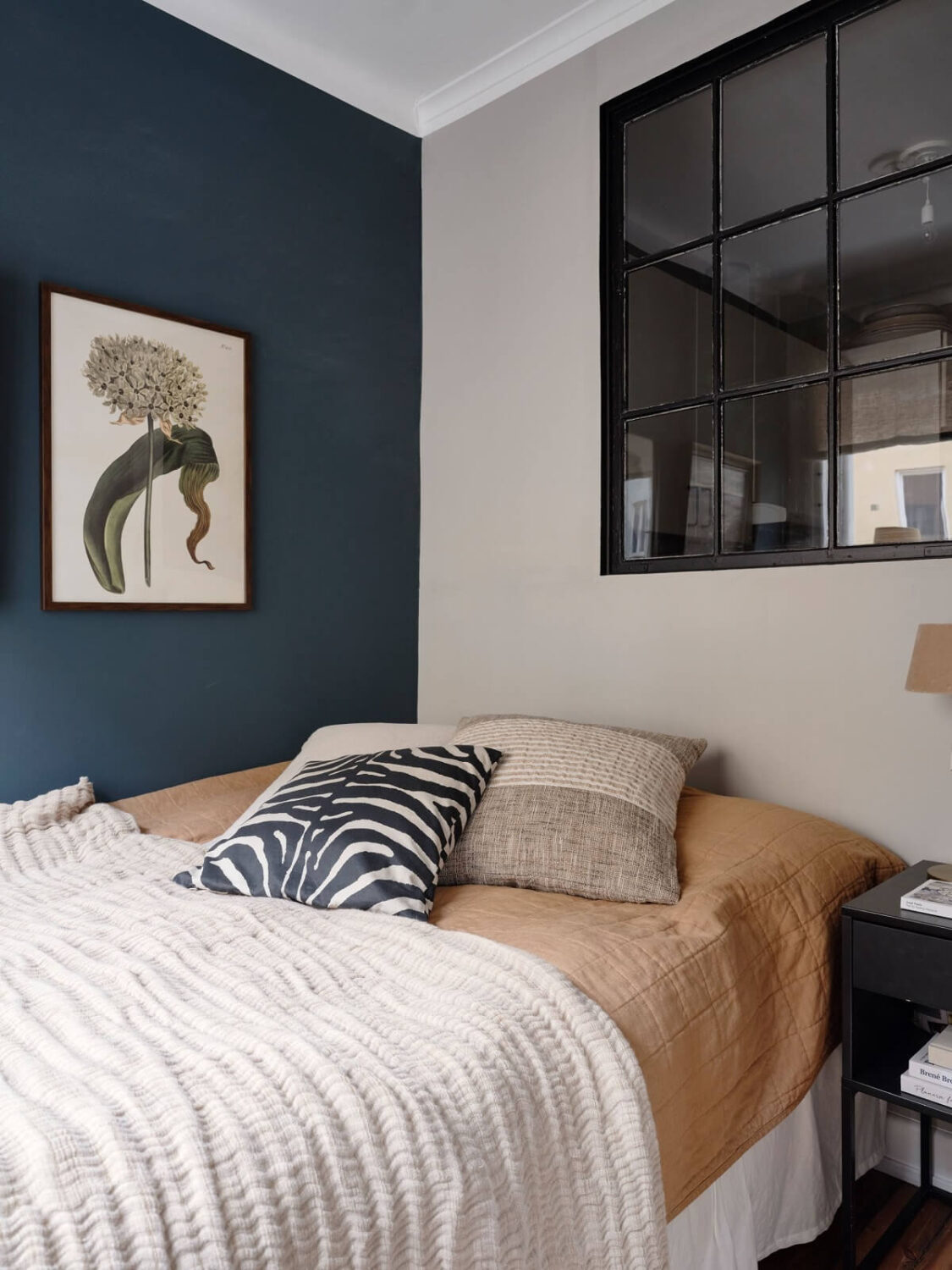 From the living room, you enter the bedroom. It's a small room, but it is big enough for a double bed and the inner window also adds a more spacious feeling. the bedroom has the same blue and gray color scheme as the living room.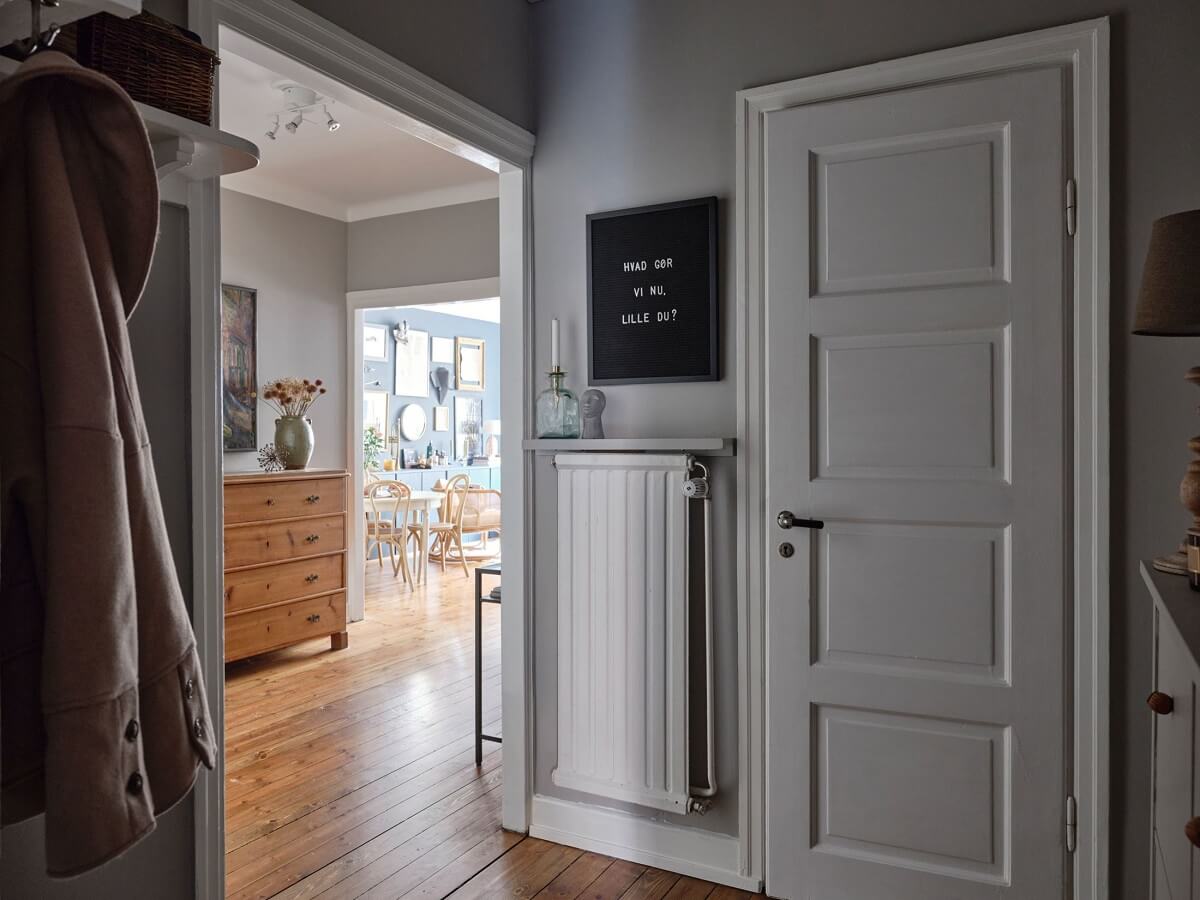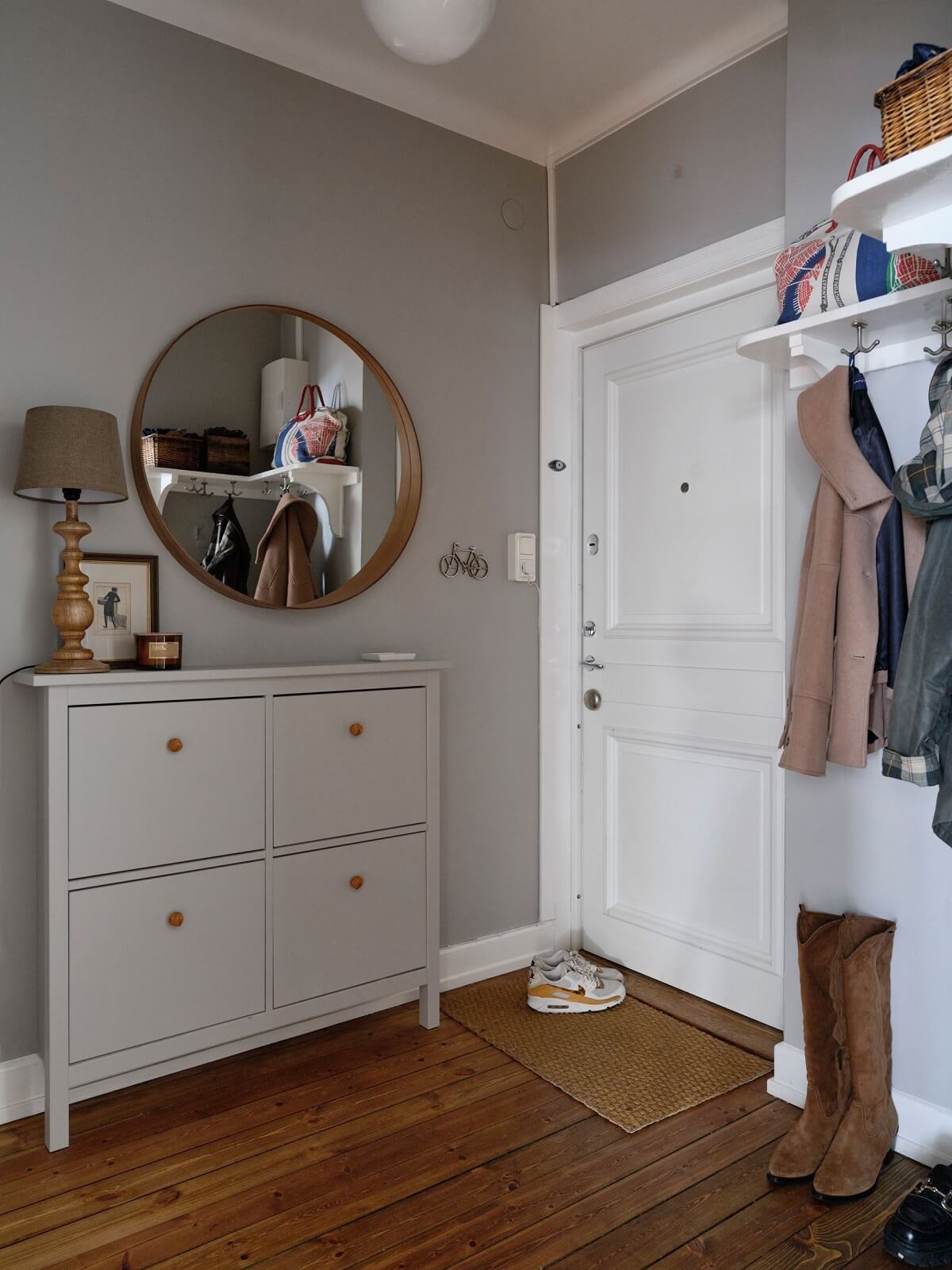 styling by Van Keppel and photography by Sylwan for Historiska Hem