A Warm Country House in Dutchess County
Interior designer Heidi Caillier knows how to combine textures, colors, and materials. Each of her project share the warm atmosphere you get from combining styles and colors in the right way.
This project in Dutchess County is no different, the home has definite cabin vibes thanks to rustic material choices, plenty of wood, a large fireplace, and cozy rooms.
As always, this home is furnished with a combination of new and old. Sofa's and chairs are upholstered in warm fabrics. And beautiful wallpaper adds cabin charm ánd a cheerful note to the bedrooms.
The stone fireplace in the sitting room is the centre of the room. The fireplace, wooden beams, and plaid upholstered armchairs give this room a cabin look.
The natural color tones in this room fit the cabin style and create a connection with the greenery you can see through the window.
More cabin vibes in the kitchen with beautiful wooden cabinets, a stone floor, wooden beams, and antique dining space.
The open-plan sitting room and kitchen have beautiful high ceilings with make the room look larger. The warm materials and colors make it cozy.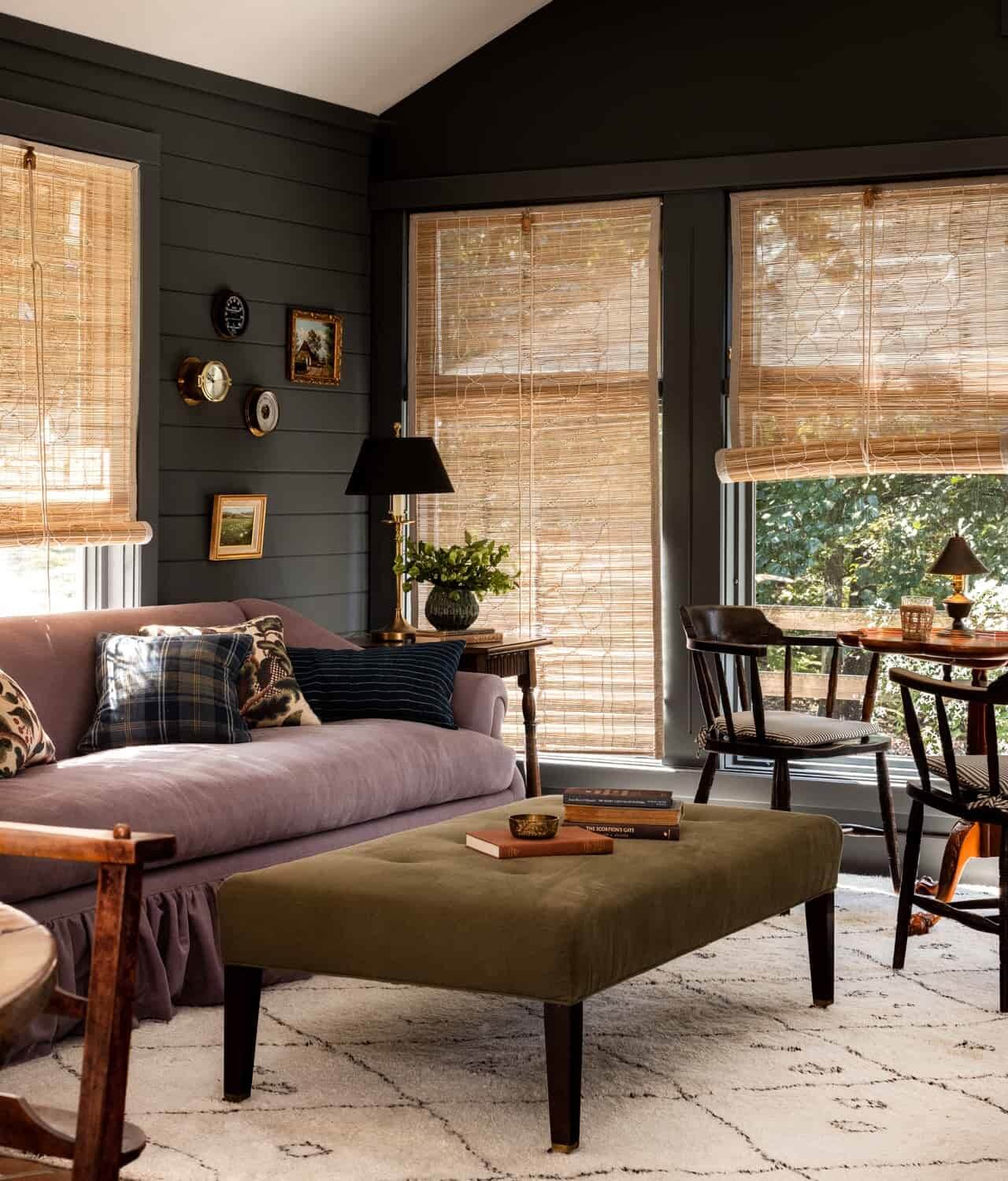 In almost all her projects, Heidi incorporates a moody sitting room. The combination of dark gray wood panels and lavender sofa is simply beautiful.
You can see a little peek of the terracotta tiles in this sitting room. Terracotta is a beautiful material for floor tiles, not just in kitchens and hallways.
Read more on how to style with terracotta floor tiles.
The master bedroom has a cheerful fruit wallpaper by William Moris.
The kids bedroom has a cabin-style wooden bunk bed that is combined with William Morris Pimpernel wallpaper. A vintage dresser doubles as nightstand and storage.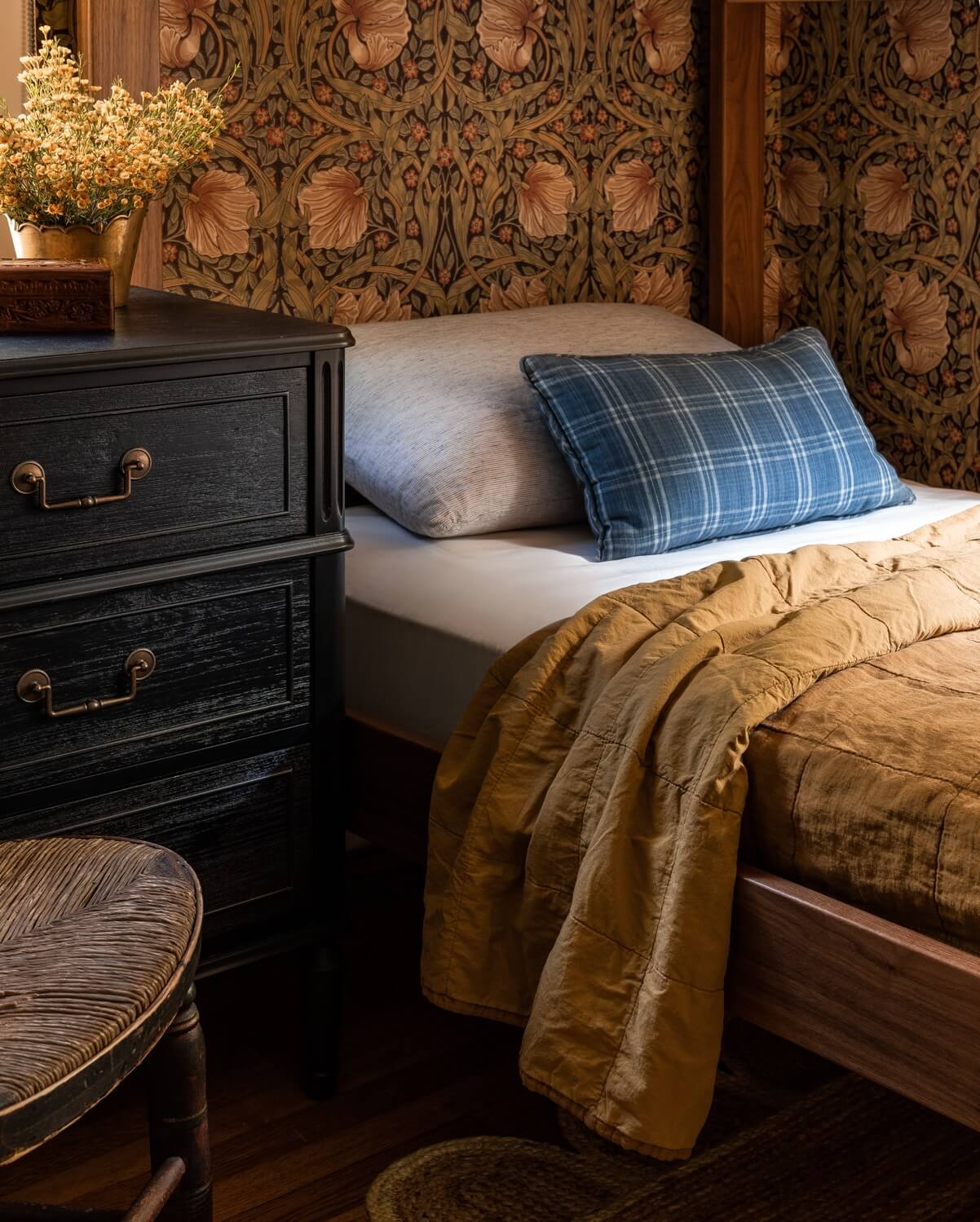 photography by Haris Kenjar – shared with kind permission
Take a look at these Heidi Caillier-designed homes: