A Former Swedish School is Now a Beautiful Home
A brick school building in Sweden has been carefully renovated by its current owners into a grand family home. The villa is renovated with sustainability in mind, and several original features of the school make this home truly special.
The residence has a total living area of 379 square meters, though the current owners mainly use the ground floor. On the first floor are two apartments that used to be teacher's dwellings.
The renovated house is typically Scandinavian, with light rooms, high ceilings, and natural materials. The house stands on a large plot with lawns, a swimming pool, and sun-drenched patios.
The kitchen is a beautiful social space with a window seat and a kitchen island with a bar.
The greatest feature of the kitchen is the beautiful wooden doors. They are original and used to open up into the school halls.
a window seat is made by continuing the kitchen cabinets. It's a lovely social spot where someone can sit while the cooking is going on.
I love the combination of the wooden doors with the white tiles that run all the way to the ceiling.
From the kitchen, you enter the light living and dining room. The grand space has windows in three directions, providing a view of the garden.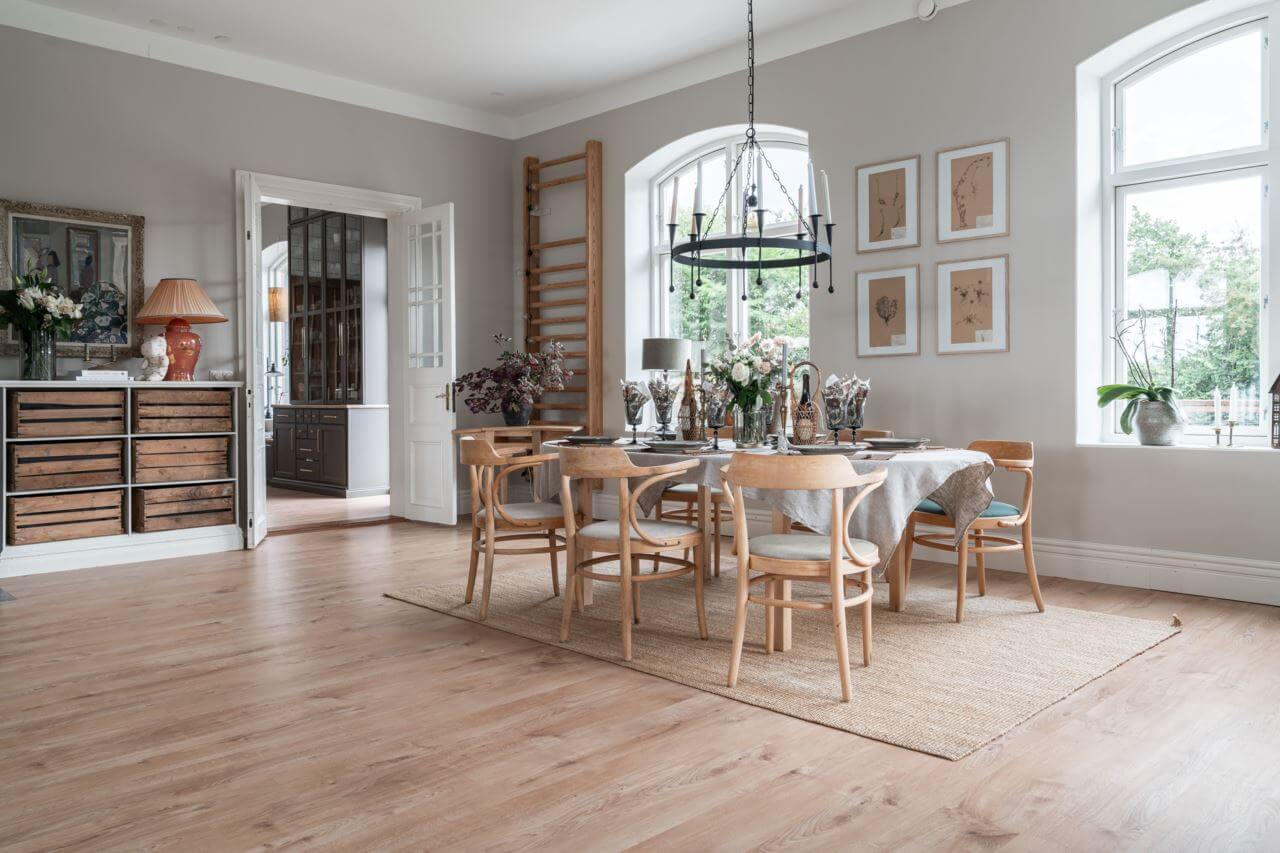 The master bedroom is painted in a deep green shade which creates a wonderful cozy look.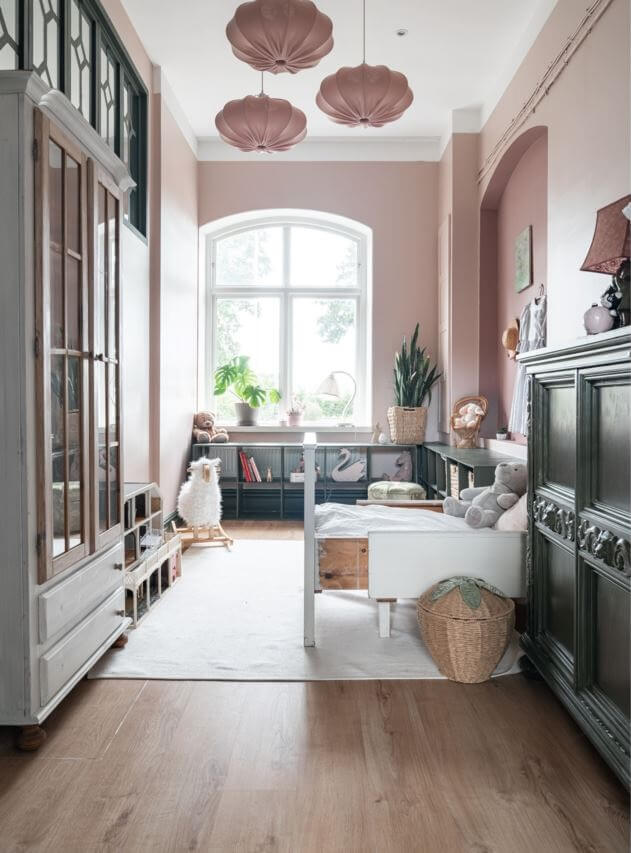 The high ceilings are very visible in the children's room which is painted in a lovely pink shade. I love that they painted the niche a shade darker, that gives a nice color effect.
The yellow clawfoot bath sits in front of the window, what a perfect spot.
Former school buildings are often converted into beautiful homes and you can find several examples on The Nordroom: Natural Colors in a Swedish School Conversion, A Colorful School Conversion in The Netherlands, A Unique Black and White Home in a Former School Building, A Modern Loft in a Converted School Building, and A Minimalistic Loft Apartment in a Former School Building.
This school conversion is for sale at Svenska Mäklarhuset