A Minimalistic Loft Apartment in a Former School Building
Dutch architecture firm Eklund Terbeek have transformed an early 19th-century school building into 6 apartments. Together with the overal renovation project they were also responsible for designing 1 specific loft.
This loft consists of two former classrooms and the adjacent hallway zone. They knocked down the wall between the 2 classrooms to make one big open plan space. By creating a smaller loft zone in the living area did they create a more cozy sitting space.
In addition to the characteristic mushroom shaped windows between classroom and corridor a few strategically placed new openings create sightlines and increase the sense of spatiality and light.
Color is sparse in this minimalistic loft but I do like the occasional color touches in fabrics and the mustard hallway and bathroom tiles. If you love minimalism, this is perfect for you.
Click here for more loft apartments featured on The Nordroom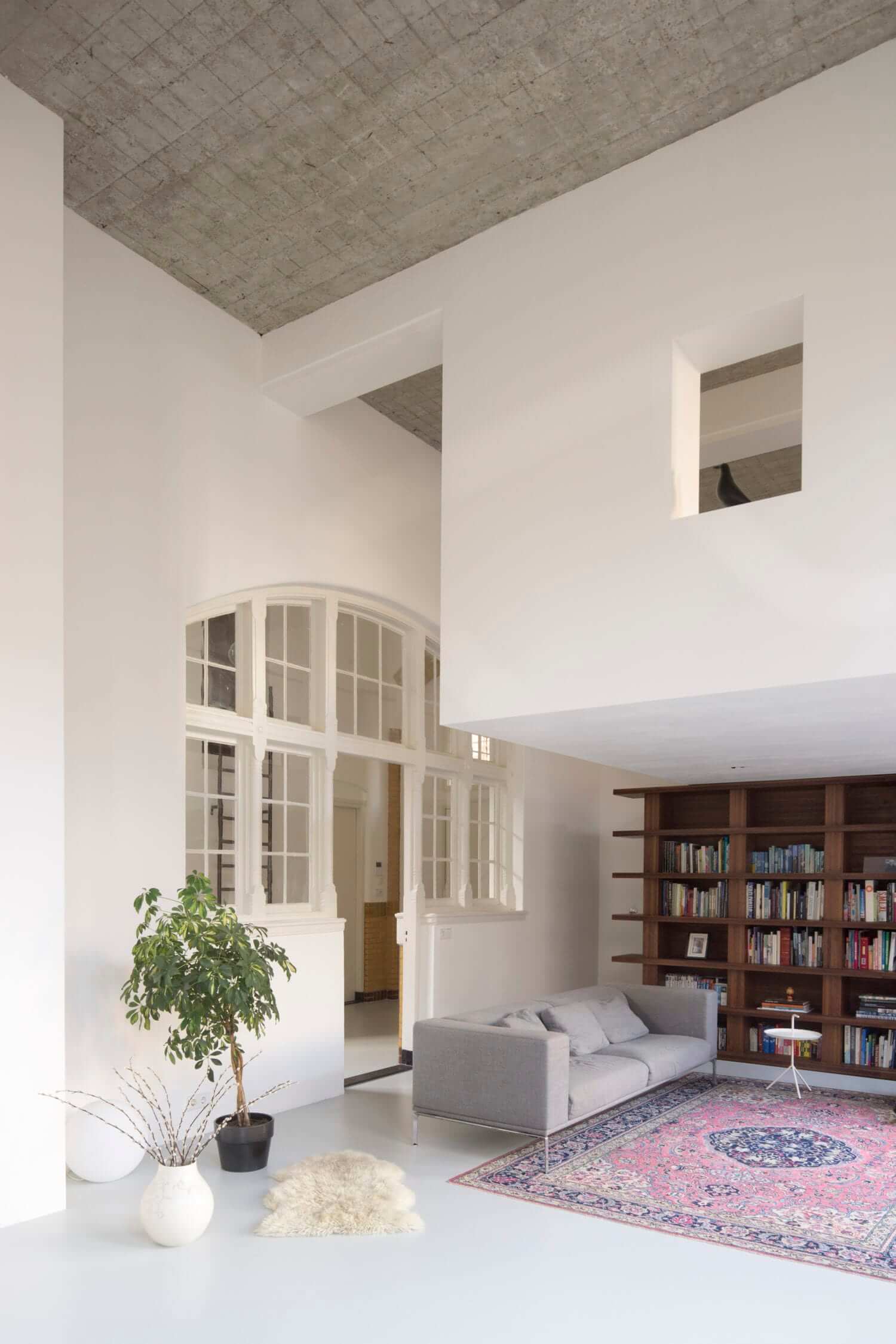 architecture by eklund_terbeek & photography by Jansje Klazinga and Rene de Wit