A Warm Industrial Factory Conversion in Amsterdam
I love it when old factory buildings or warehouses are being converted into homes. Not only do you preserve a historic building but these homes are often thé example of what a cool home should look like.
In Amsterdam architect Jeroen van Zwetselaar converted an old gear wheels factory into a warm home with industrial touches. In the big open plan space on the ground floor you'll find the living and kitchen space.
The industrial structure of the building is still visible but by decorating in warm color tones, fabrics and artwork the space feels warm and cozy, with a huge skylight to bring in natural light. The two dynamic wooden staircases not only bring warmth to the apartment but connect the living space with the floating floor.
I love how they incorportated the stairs, it's a real eye-catching feature in the home plus it's multifuntional which makes it even better. On the floating floor you'll find cozy bedroom, bathroom and sitting space with skylights to bring in the natural light. I think we can dafely say that this home in Amsterdam is a conversion done right!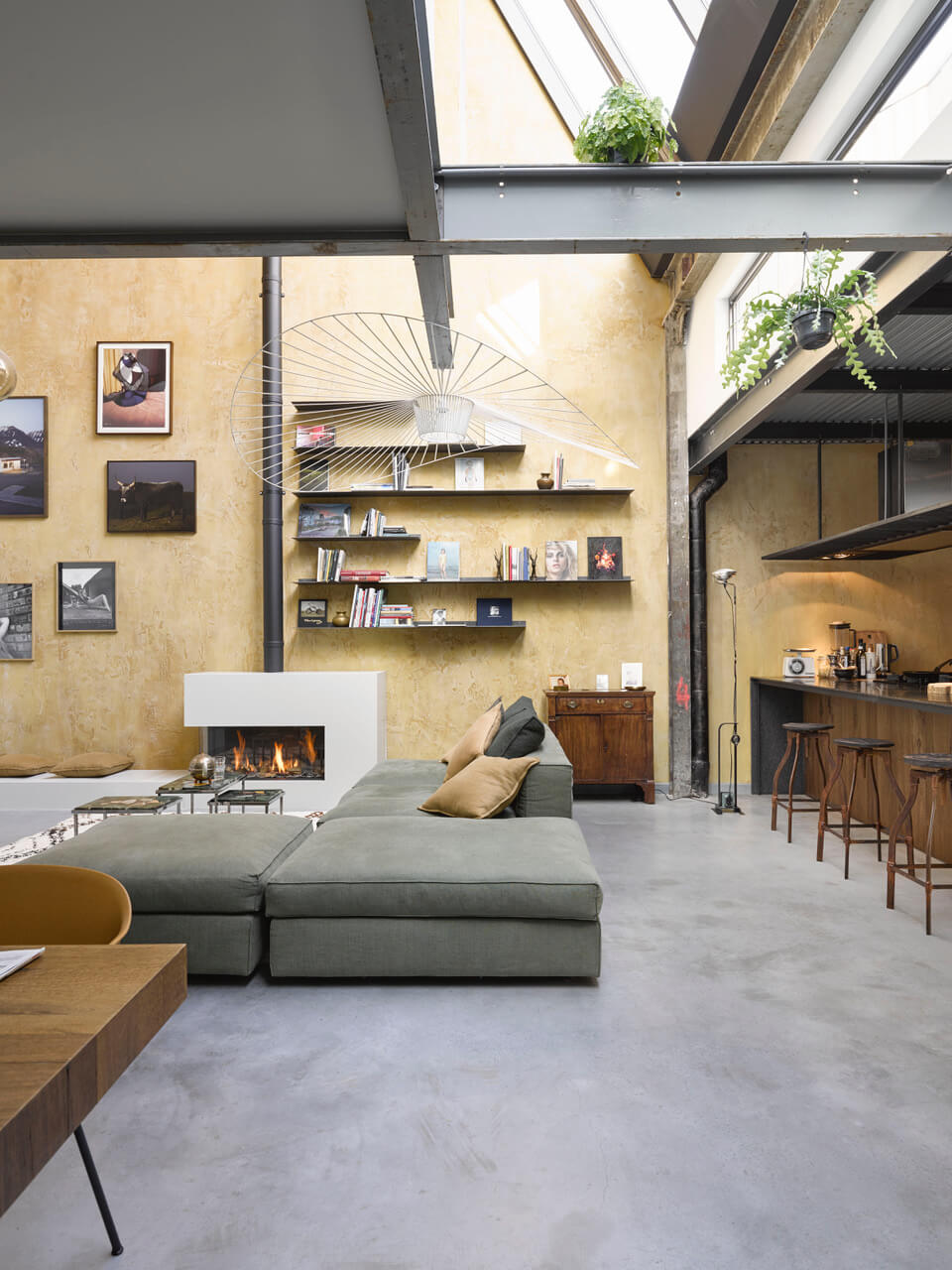 design by Jeroen van Zwetselaar & photography by Alexander van Berge