A Monochrome Nordic Home with Cozy Courtyard
On a historic cobbled street in the central Swedish town Västerås stands this beautifully renovated townhouse with a cozy courtyard.
The house and courtyard have recently been renovated. And the home is now decorated in a modern Scandi monochrome style with the occiasional vintage piece.
A monochrome home can feel cold, but this beautiful home is a warm haven thanks to its wonderful design, layered textiles, and artwork.
The sitting room with its black wall and black floor has doors leading to the courtyard terrace. The living room is not too big, but by opening up the doors in the warmer months you create an amazing indoor/outdoor living space. (you will see more pictures of the outdoor spaces later on in this post).
The rooms aren't very big with the open staircase and split level design it feels more spacious.
The kitchen by Kvik has black ash cabinets that are combined with granite worktops and brass backsplash.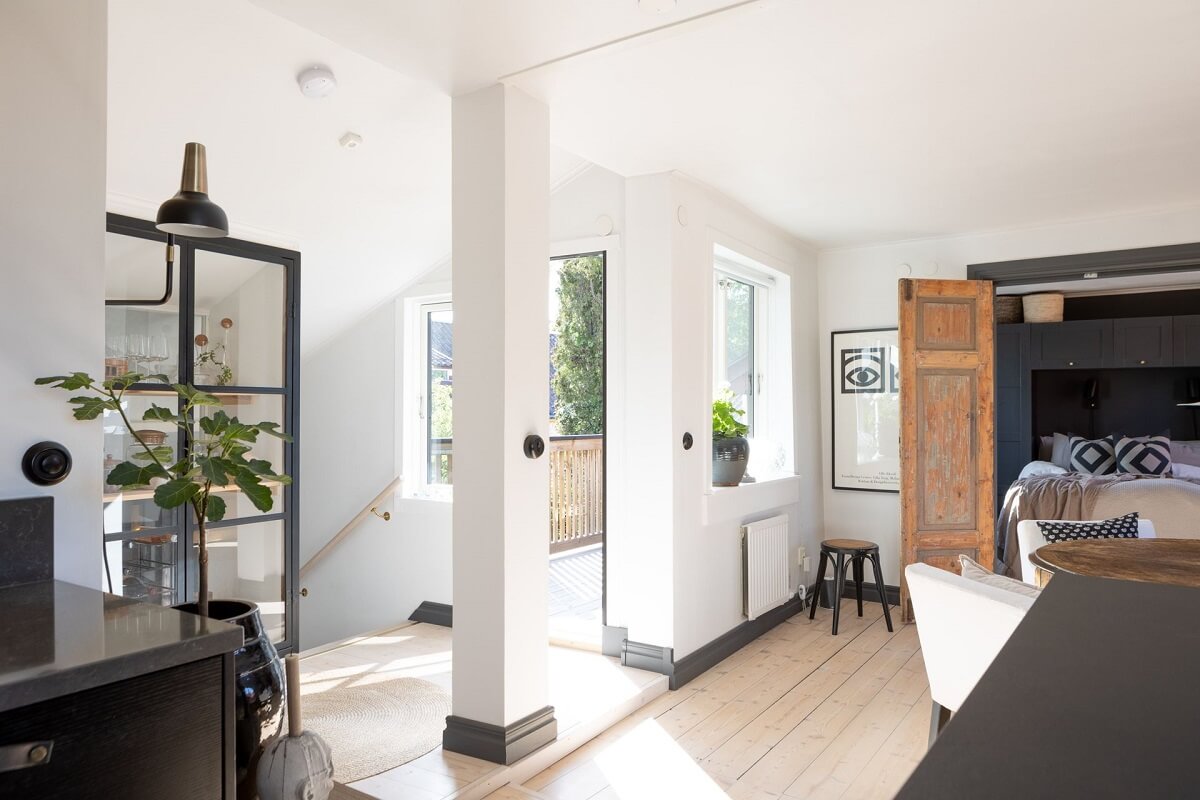 The kitchen and dining room is very light. On the left you can see the entrance to the new balcony.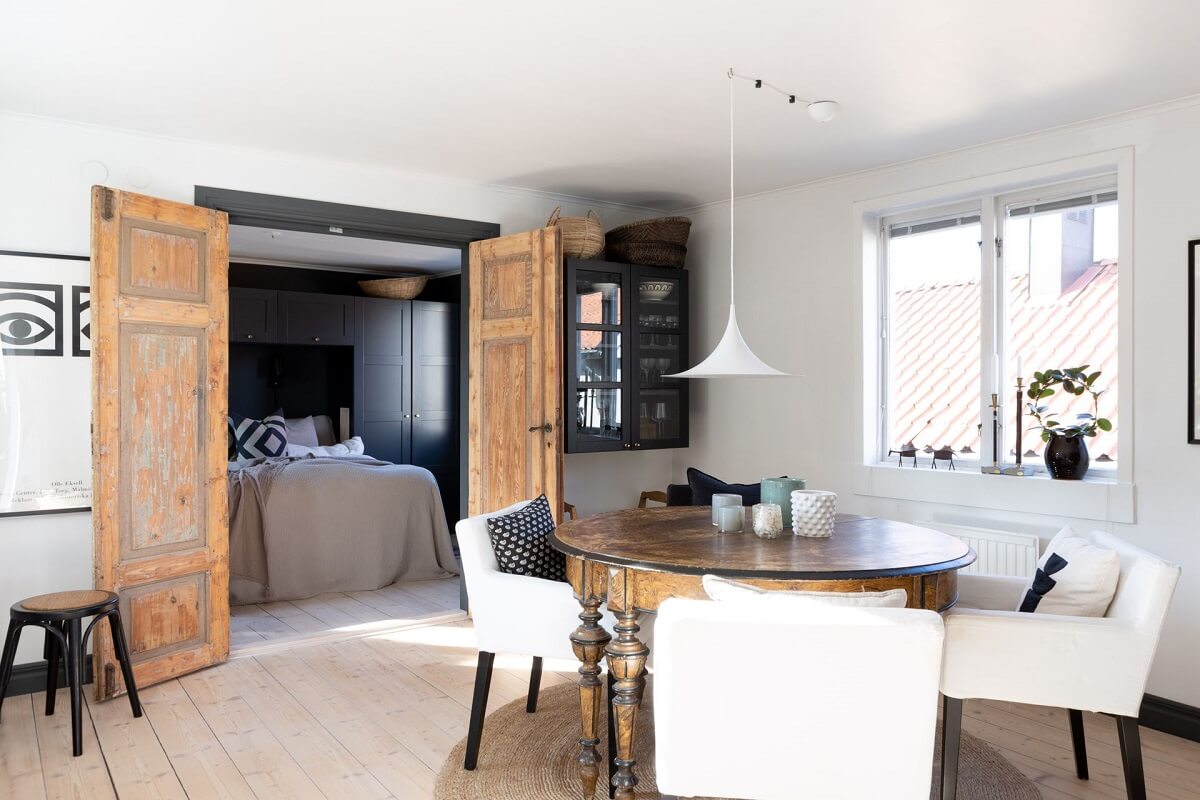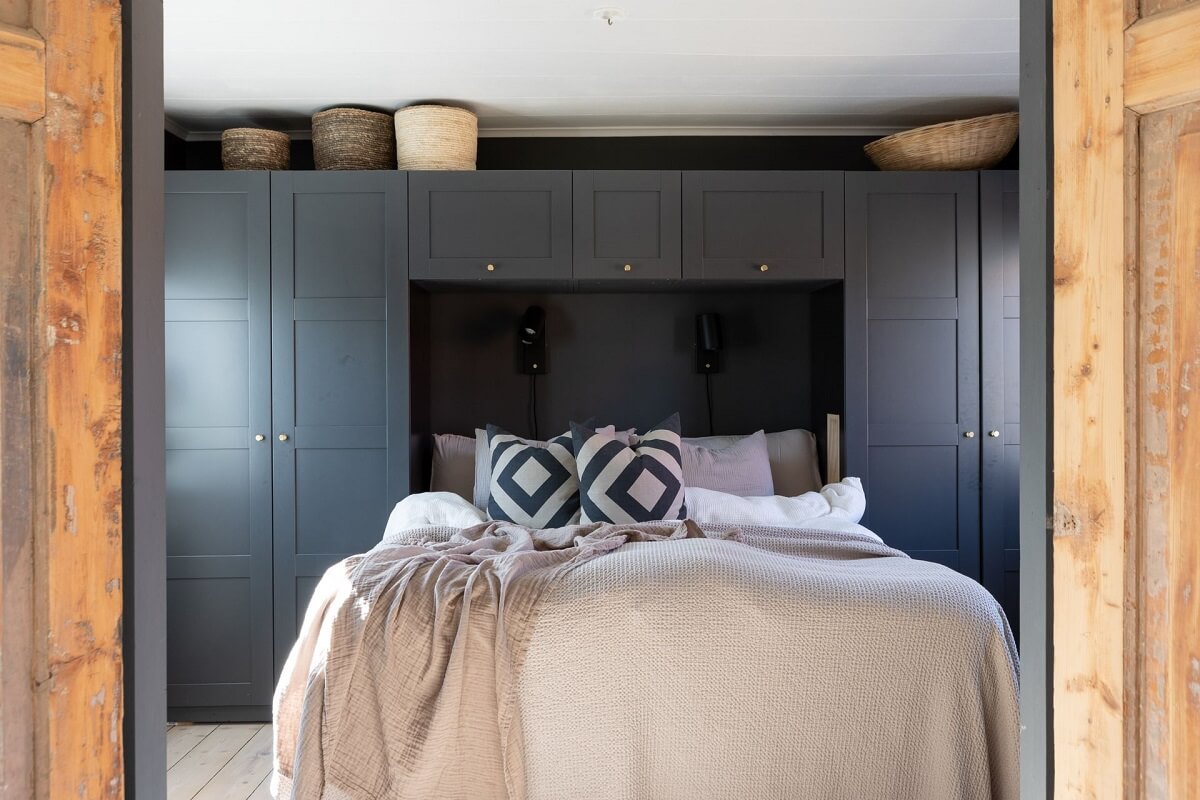 Raw wooden doors in the kitchen/dining room lead to the master bedroom. The bedroom is not big but it's smartly designed with one wall with built-in wardrobes.
The home has two bathrooms. The main bathroom, pictured here, doesn't have normal windows, but the skylight bring in much needed natural light.
On the ground floor they created a second sitting room with a bedroom attached. The perfect room for a teenager.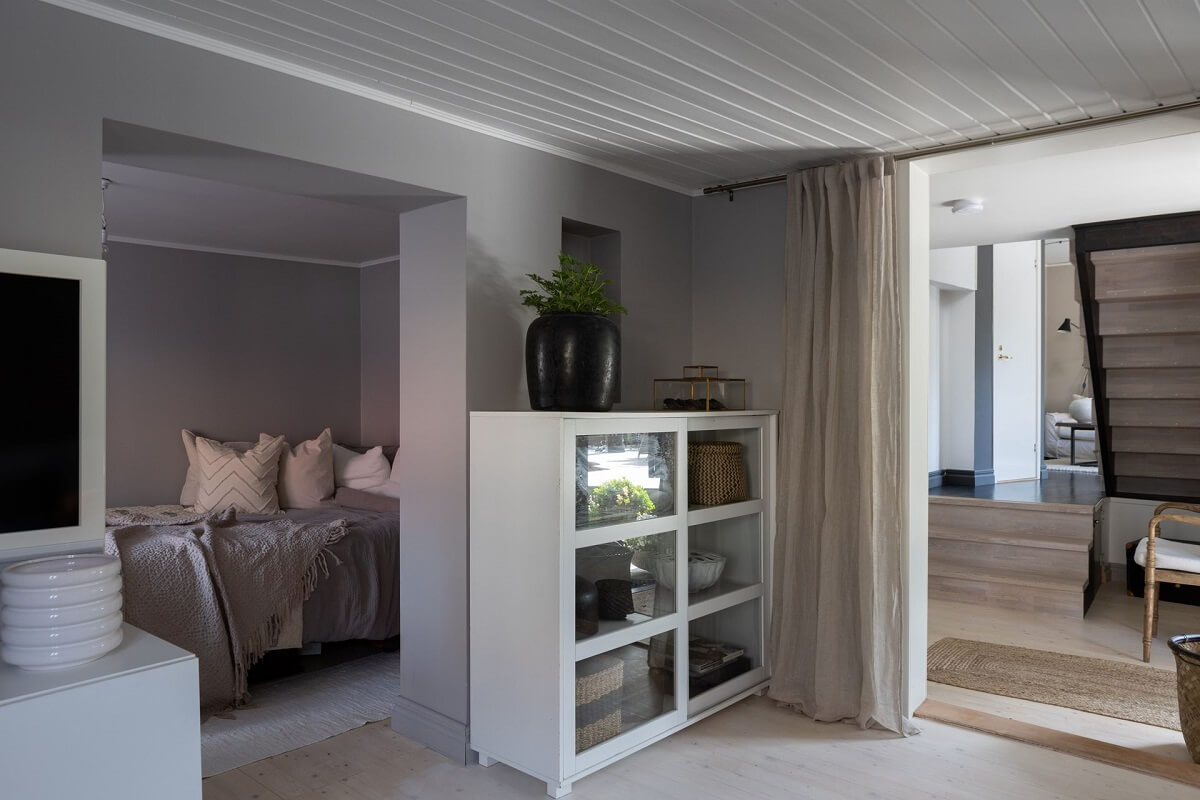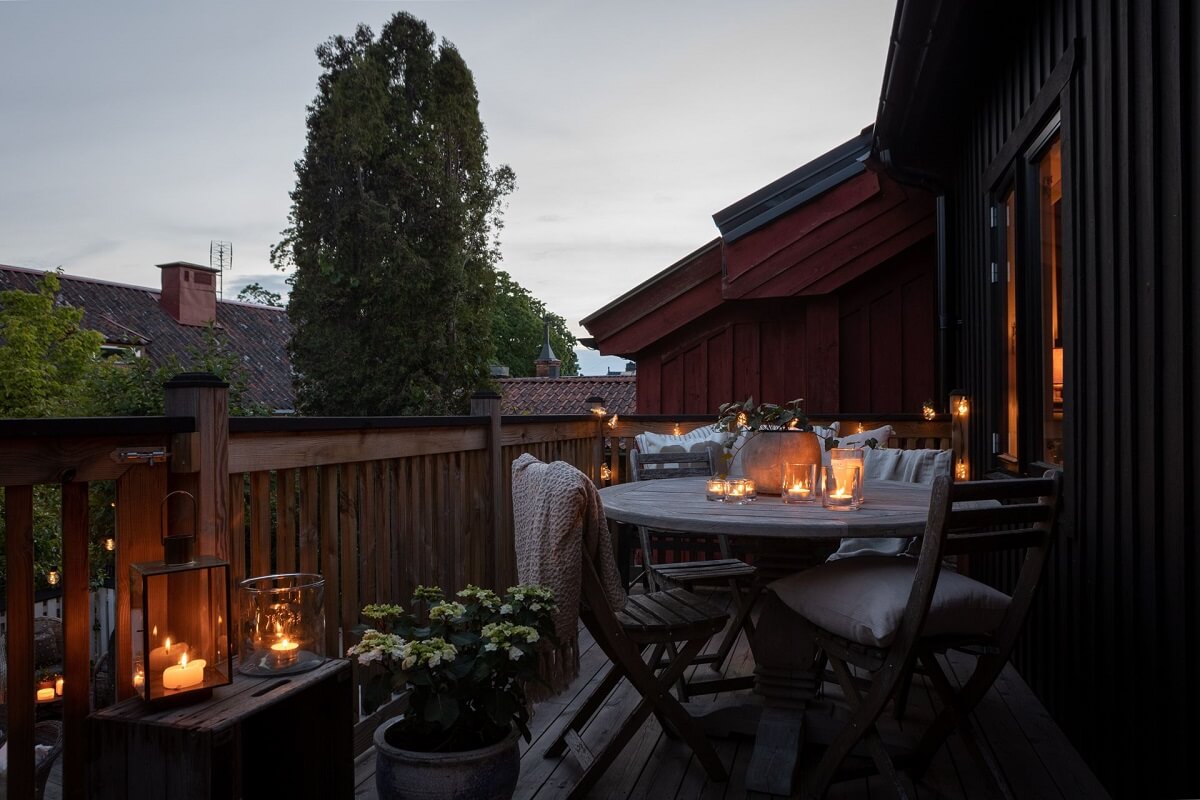 The new balcony by the kitchen is big enough for a proper dining table.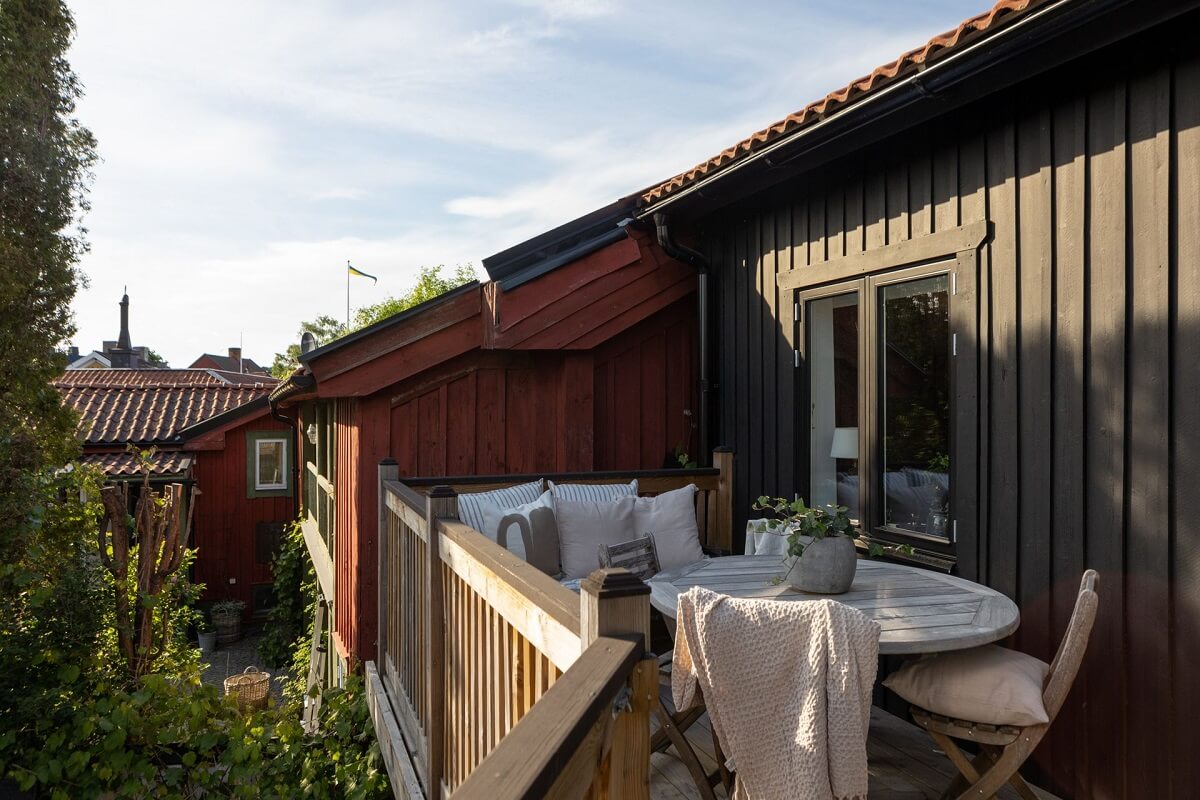 The black-cladded Scandinavian home has a cozy courtyard, decorated with string lights, a spacious seating area, and a fireplace.
photography via Notar