A Monochrome New York Apartment with Parisian Vibe
When looking at the apartment of Chris Aswad, founder of Insight by Design, and Chris Pridemore, Director of Accounts at Tripleseat you might think you're in Paris. But instead their 800sq. foot apartment is located in Morningside Heights in Manhattan.
They love Paris and visit the French city often so when it came to decorating their new home they asked Crystal Sinclair to add a definite Paris vibe into their home.
Luckily the apartment already had some great aesthetic details such as a herringbone floor and crown molding, but Crystal also added some extra period features. She hand applied decorative plaster moldings and added wooden beams to the kitchen.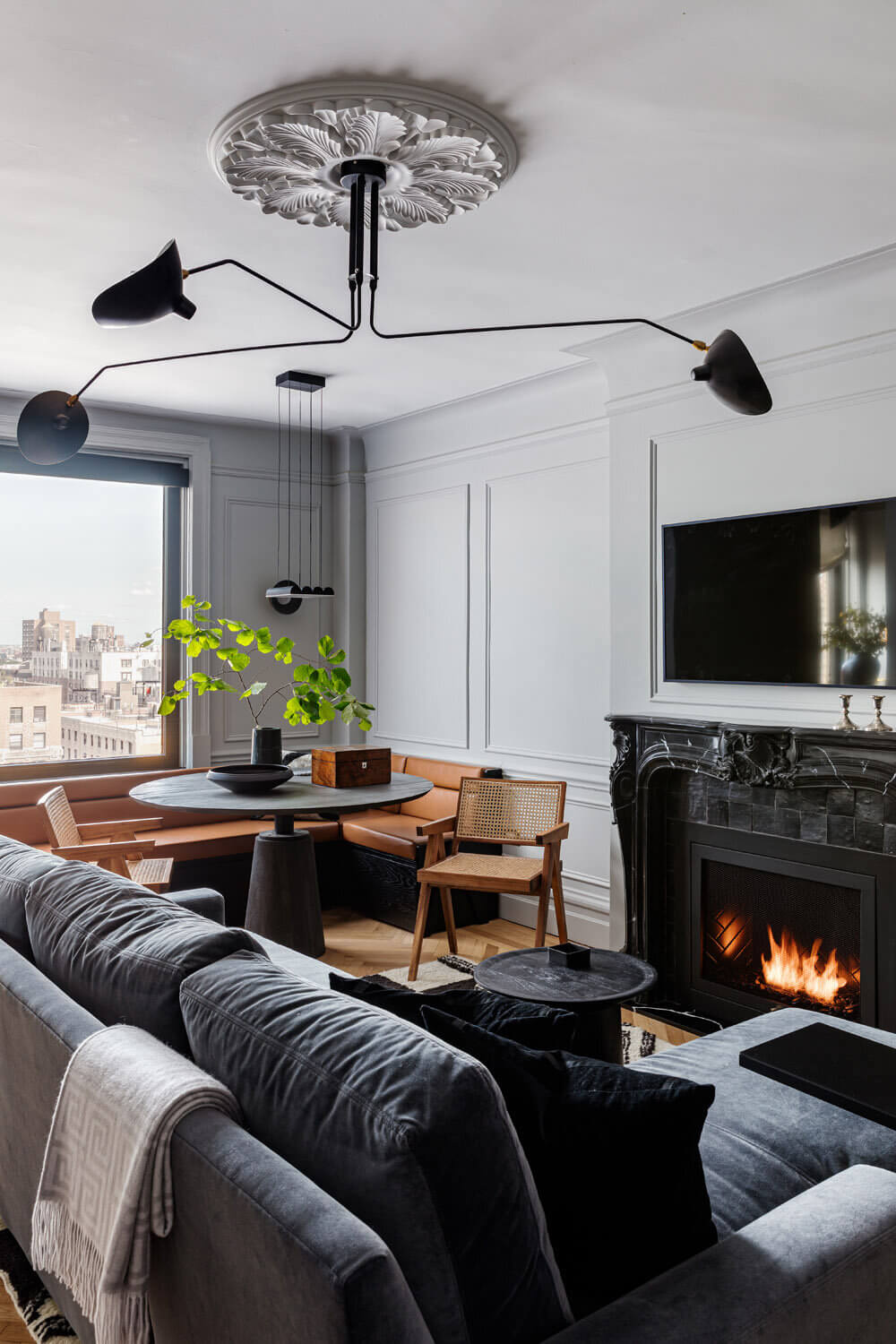 Because the space is limited they cleverly used a custom banquette by Stitchroom and Armada to add a dinning space into they living room.
This apartment is perfectly decorated with a nice touch of old & new and where the period features are the real eye-catcher.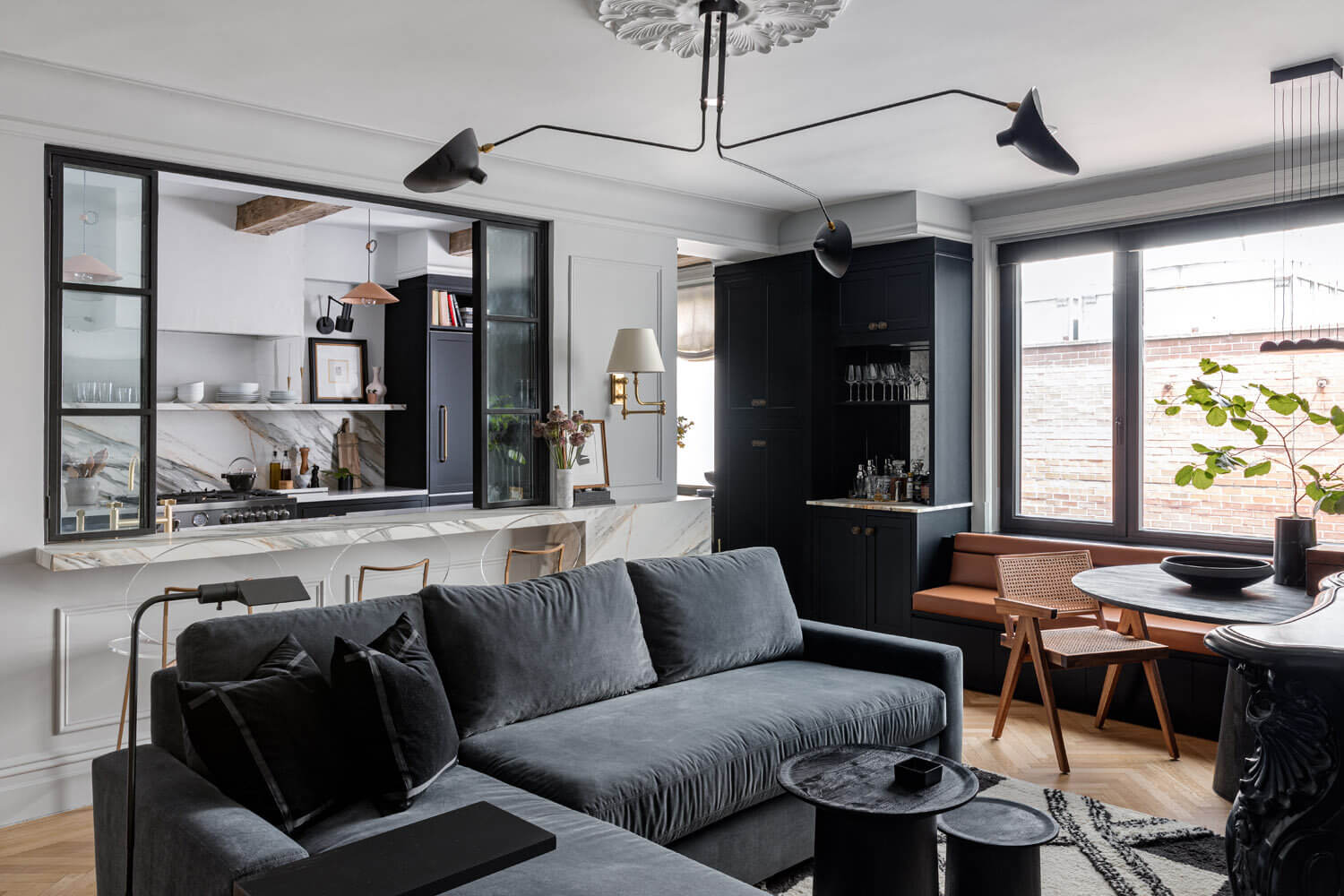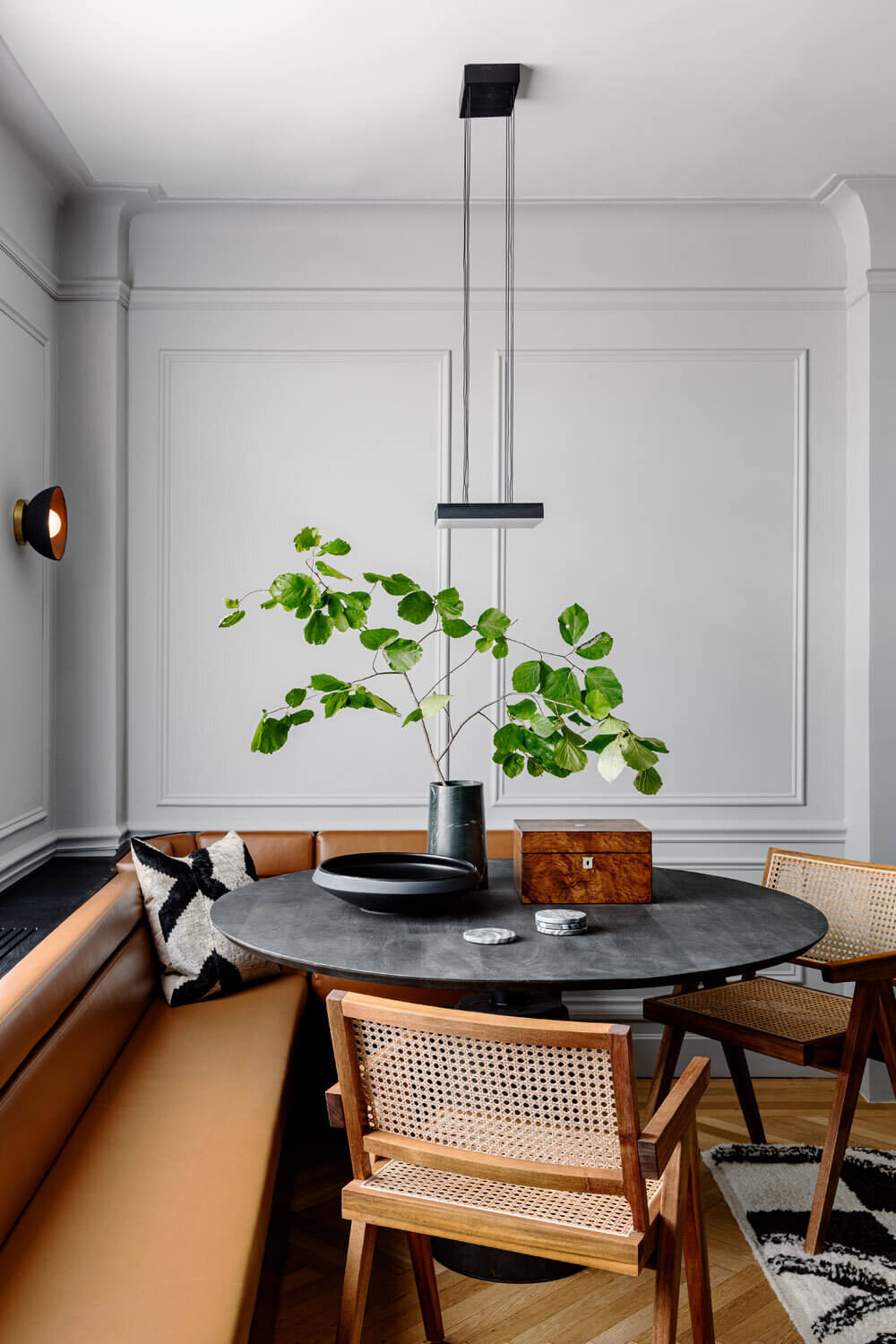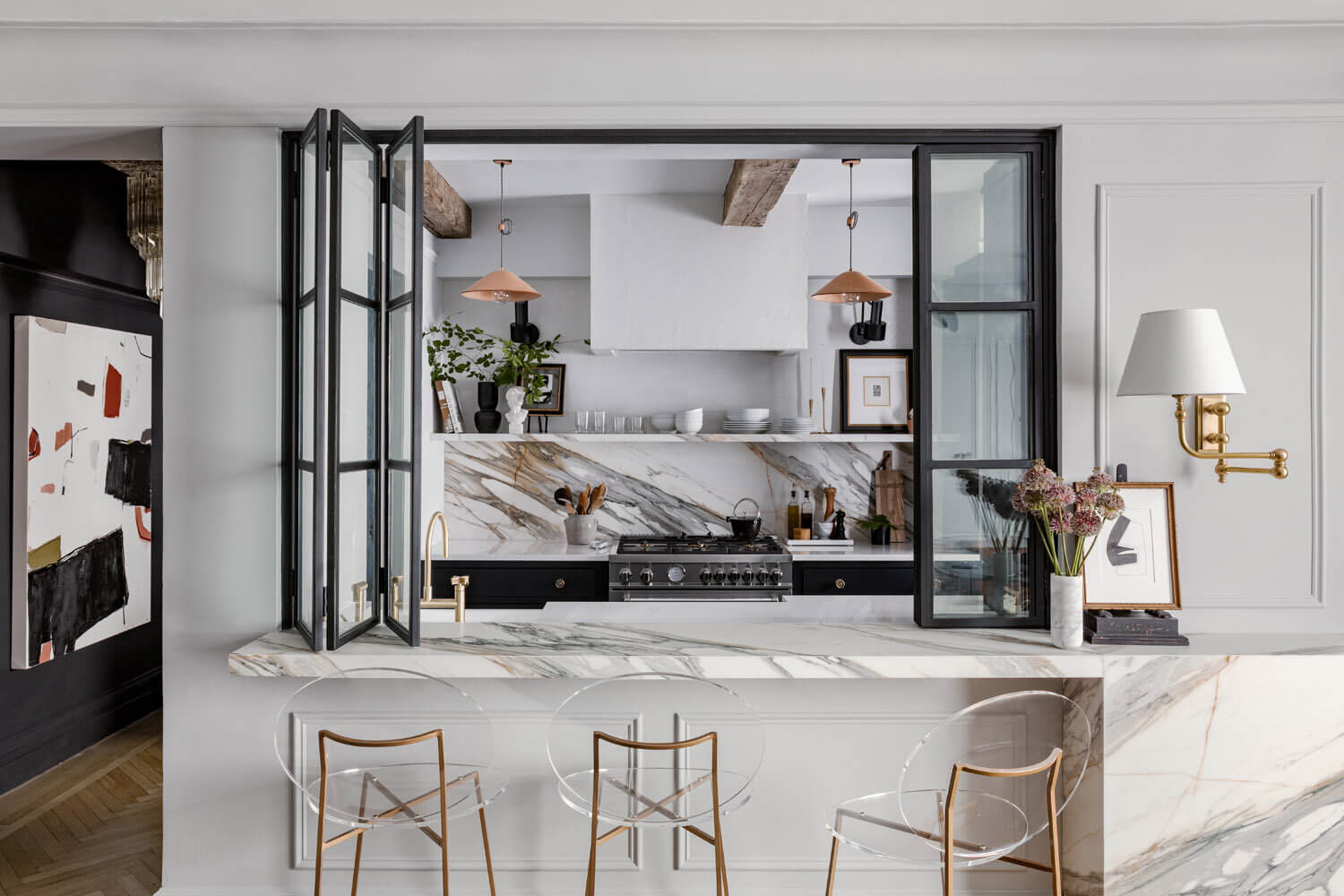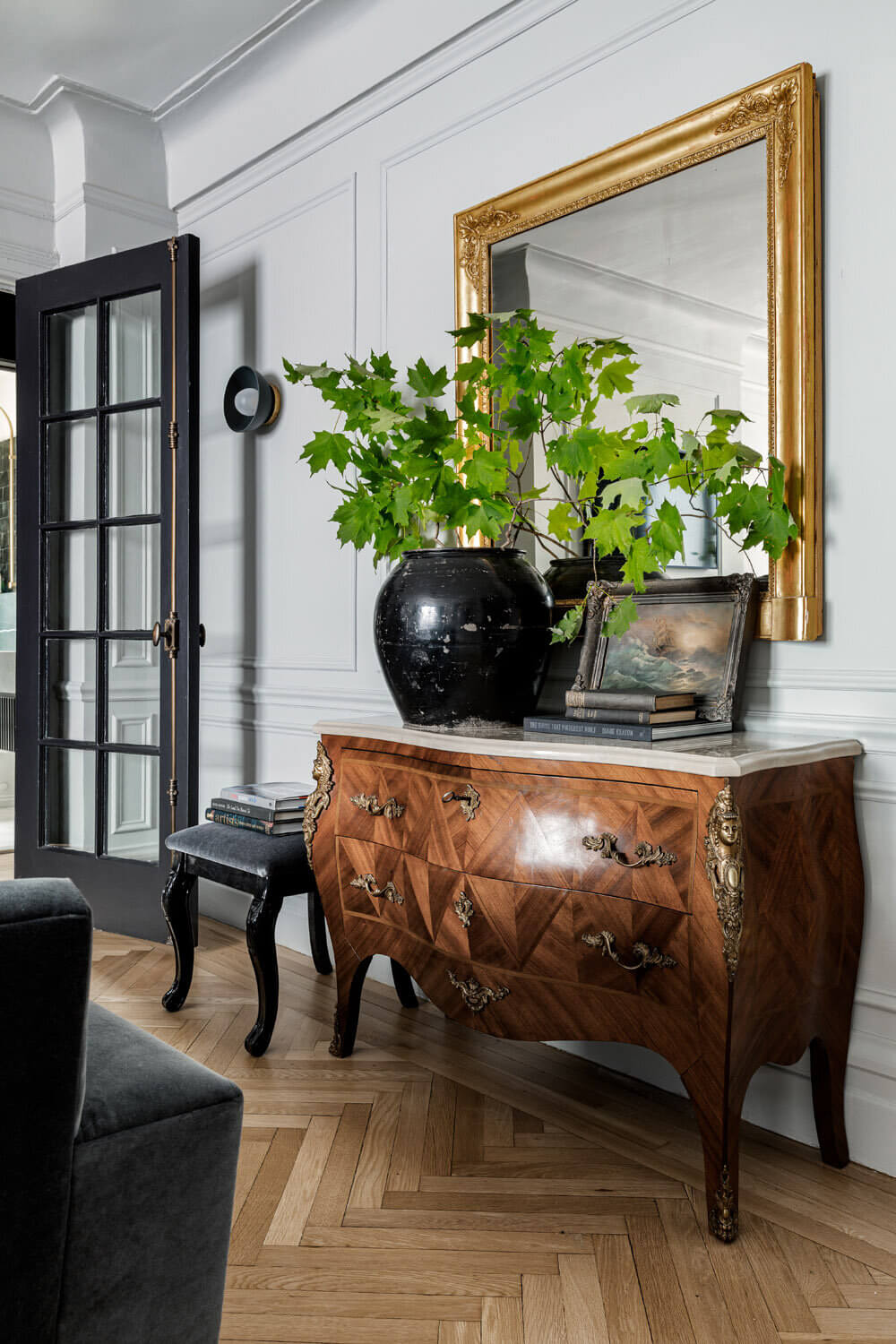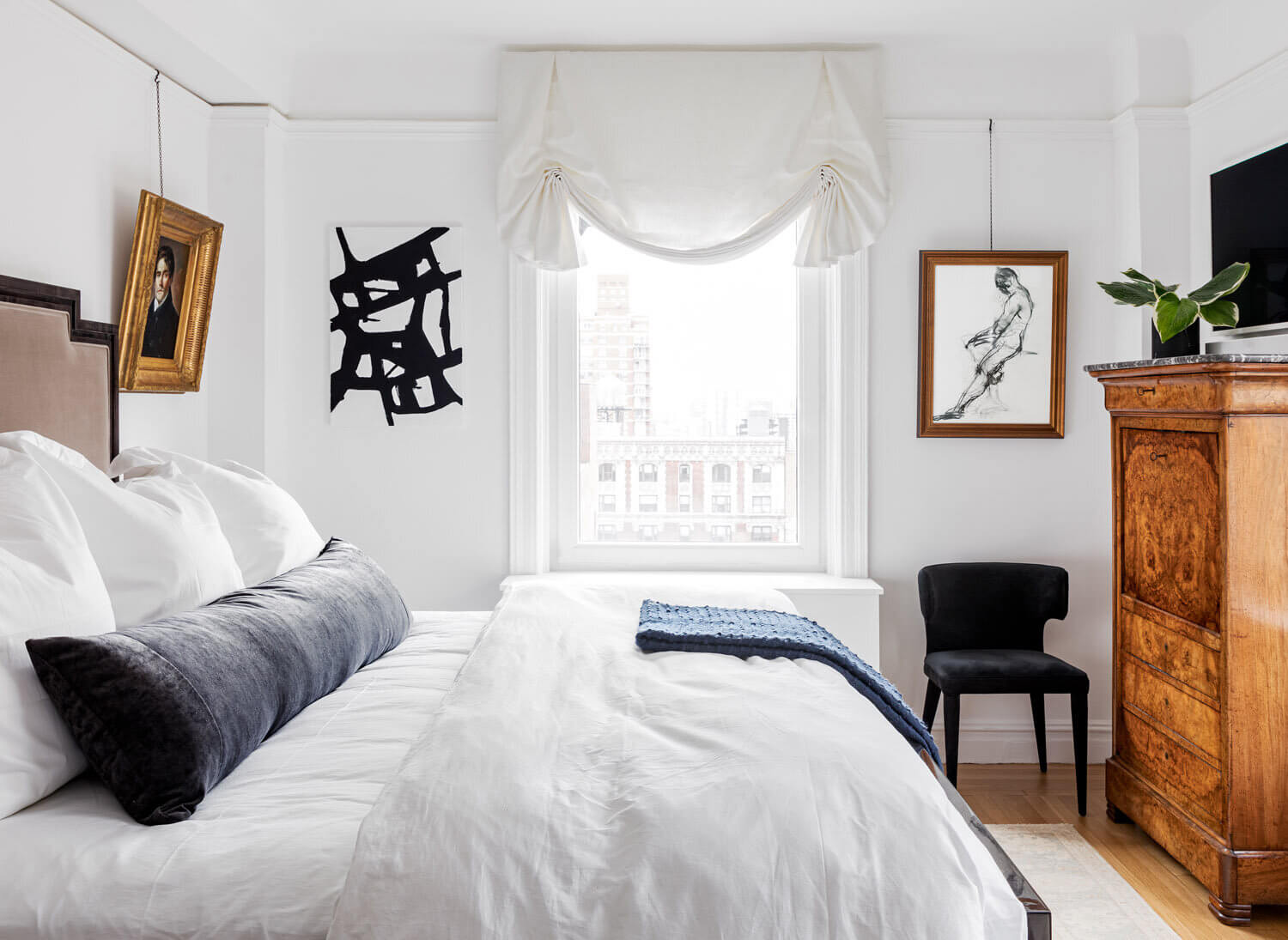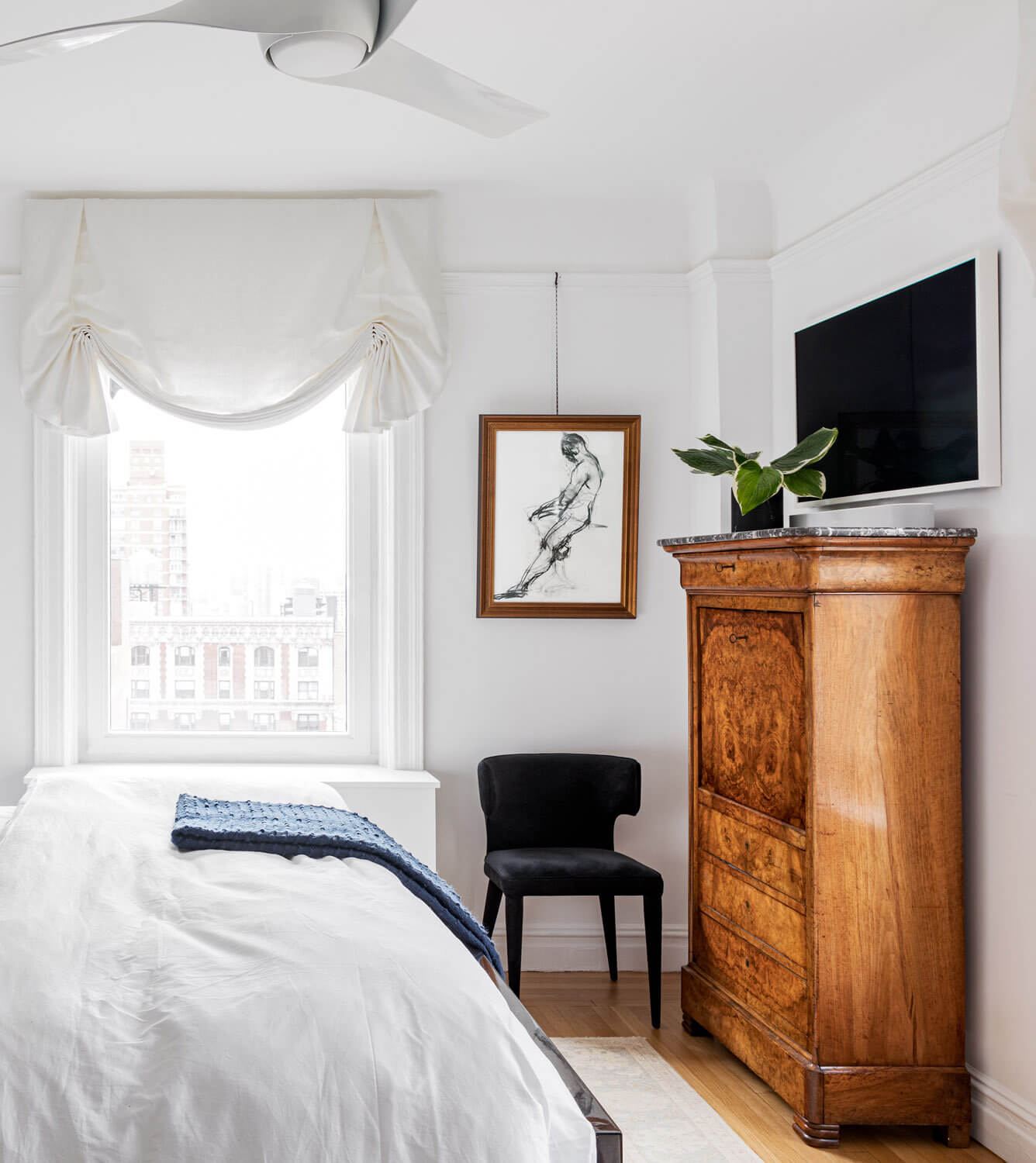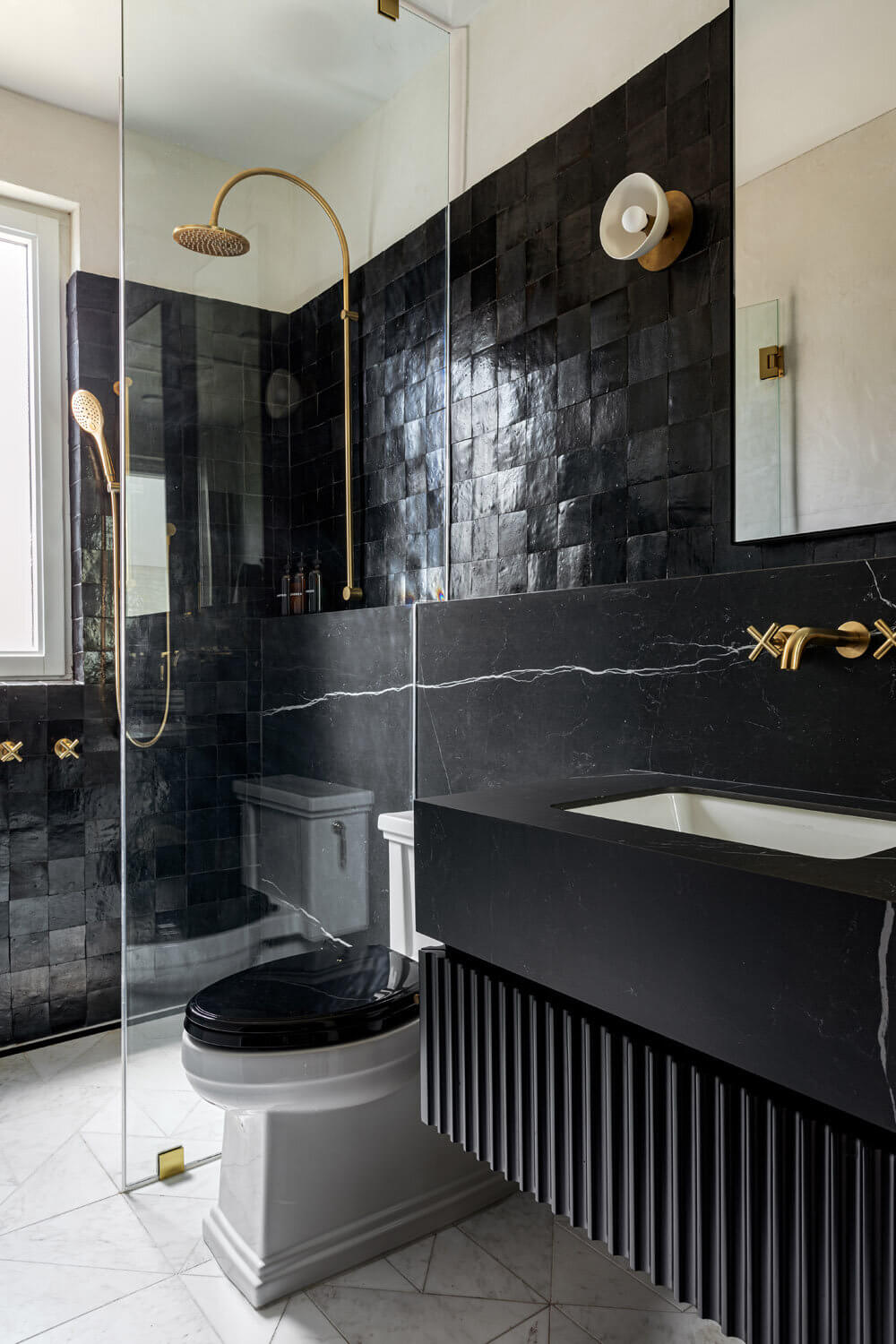 design by Crystal Sinclair & photography by Sean Litchfield