An Art-Filled Apartment in Stockholm
For many it's a dream to live in a converted factory building. The high ceilings, industrial details and the history isn't something you can easily reproduce in a new-built.
Interior designer Joakim Wallis (of interior company Wallis & Wallis) fulfilled this dream when an old factory building in Stockholm was redeveloped into apartments.
Together with his wife does he live in a 60 square meter apartment in the Kungsholmen region of Stockholm. And as you mighy expect for an interior designer, this apartment is beautiful.
First thing you notice are the high ceilings (4,5 meter). And these high ceilings are the perfect backdrop for beautiful artworks they have collected over the years.
This apartment is decorated with timeless interior pieces. The blue sofa adds a natural color touch to the room. The coffee table is an organic wooden slab cut out of a tree trunk.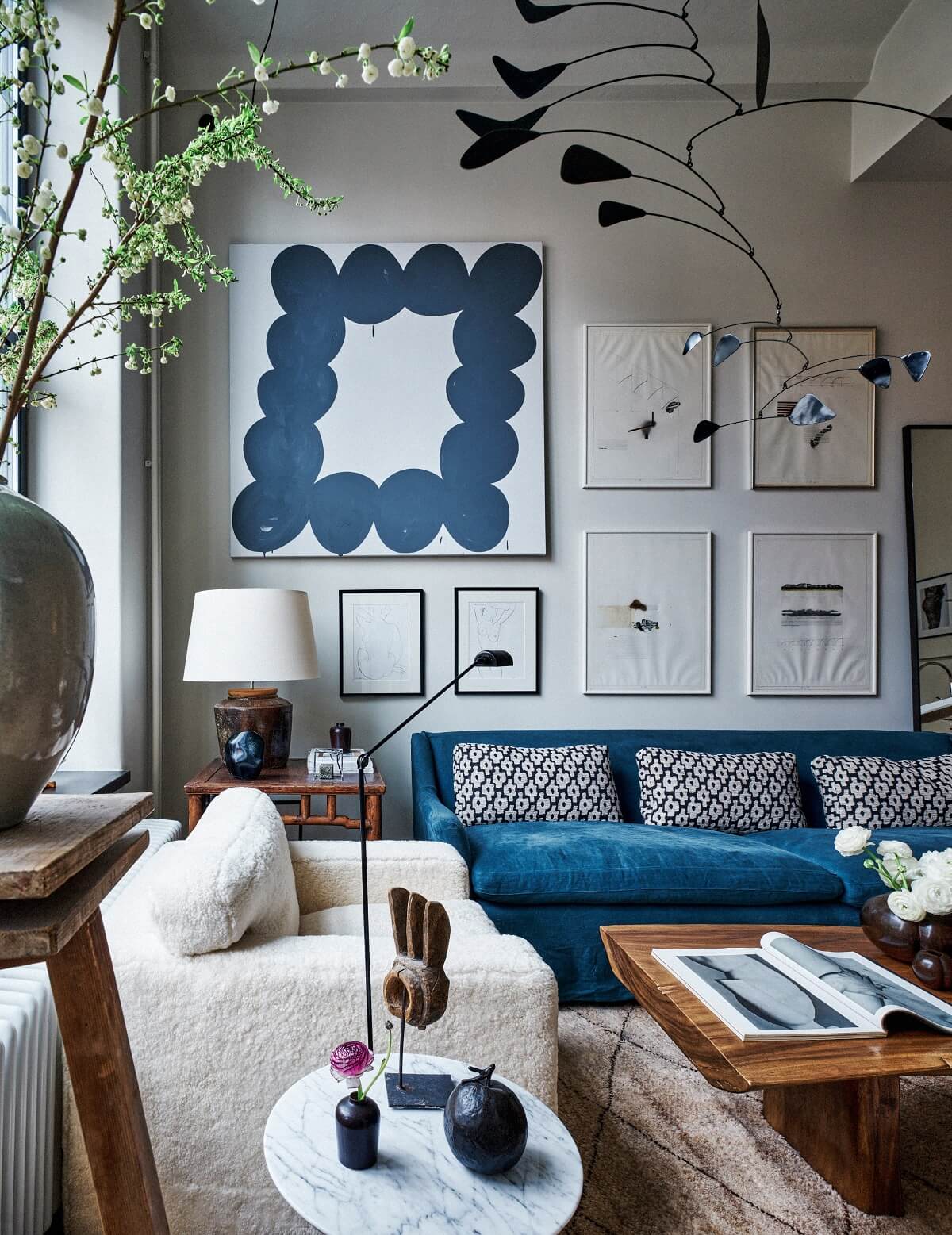 These drawers in the hallway is the flexible Book-systeem by Titti Fabiani. The opted for low cabinets to keep it spacious.
This round marble dining table is designed by Joakim.
Nice color accents in the bedroom with a yellow throw and colorful artwork by Christoffer Mahlknecht.
Take a look at these art-filled homes:
photography by Johan Carlson