Color and Wallpaper in a Stylish Amsterdam Home
This beautiful home in Amsterdam has everything. It has moody spaces, calm white rooms, and bright color pops.
The home is located on the ground floor of an early 20th century townhouse. The wide home is divided in two, with on the left side the living room and kitchen. And on the right side the private rooms.
The house has been renovated last year with much attention to detail. Though some rooms are small. they have made use of every inch of space with plenty of storage and great design.
The sitting room is a wonderful moody space where the ceiling and wall have been painted a dark gray shade. The statement wall behind the sofa has a wonderful green wallpaper: "Birds Tapestry" by IKSEL.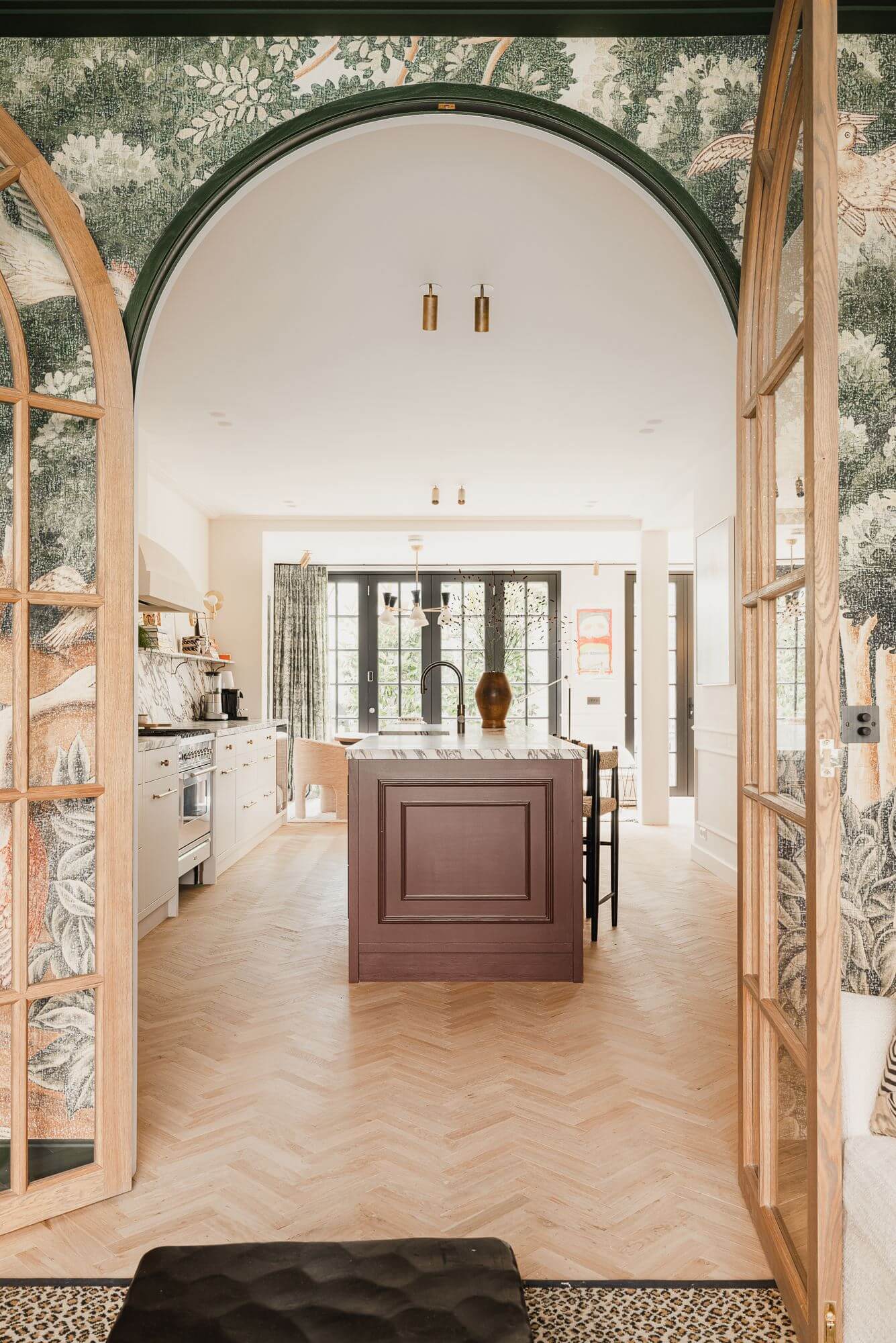 Through the arched wood and glass doors, you enter the bright open-plan kitchen.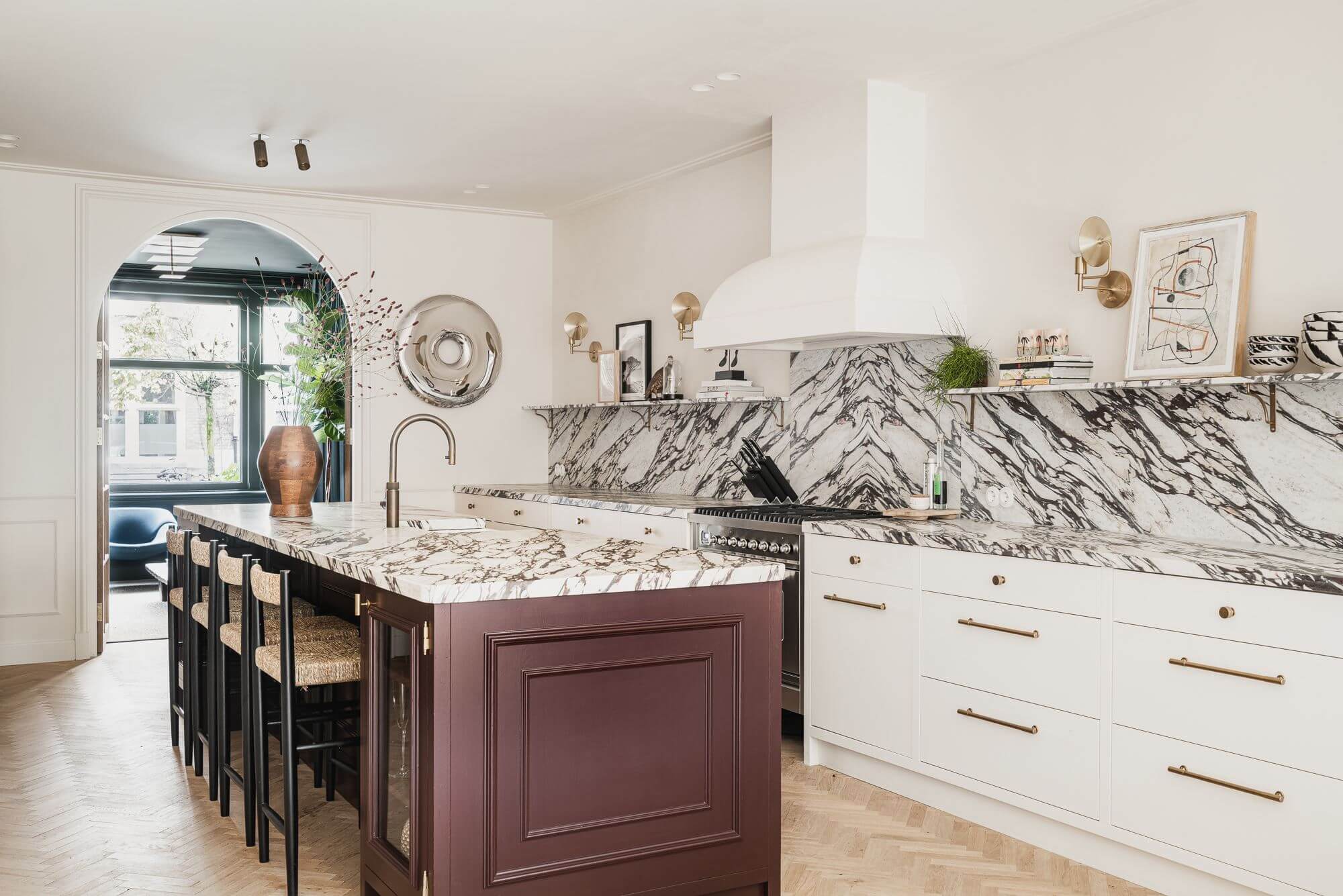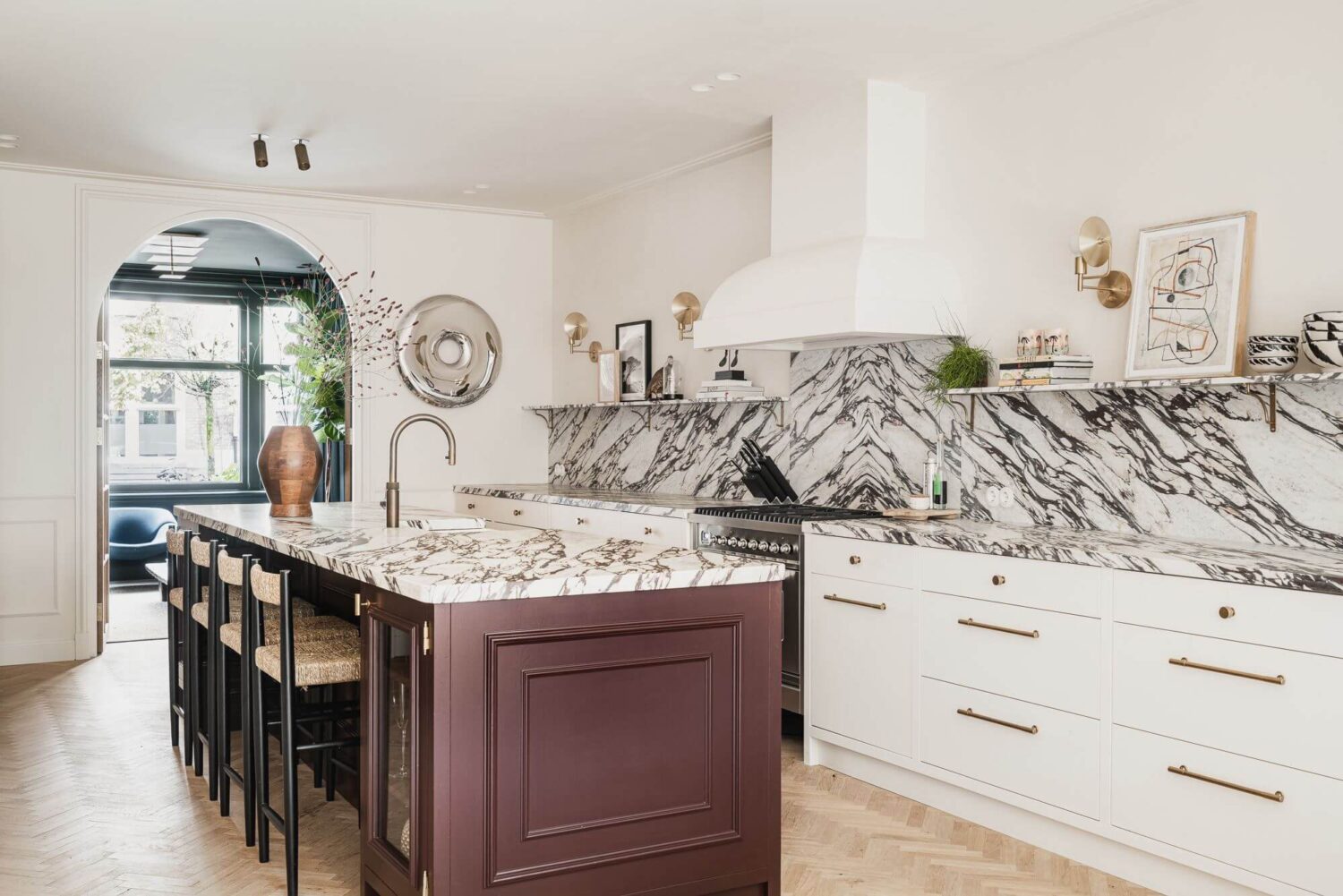 Completely opposite to the sitting room, this kitchen is wonderfully bright with white kitchen cabinets that are combined with marble worktops and backsplash. The kitchen island adds a warm color touch to the room.
In the same room, you will find the modern dining area with harmonica doors that lead to the kitchen. On the right, they created a small home office,
Making the most of every awkward nook, the home office is created in a niche next to the fireplace. It's simple but effective.
One of the kids bedrooms has a cozy bed nook with storage underneath.
The master bedroom is small but built in closets have been added for a lot of storage space,
The second kis bedroom is a pink delight. A cozy window seat provides a lovely reading spot/extra bed. And with bunk beds you make the most of the space you have.
One of the powder rooms has Cloud wallpaper by Cole and Son.
photography by Van Baerle Makelaars