A Charming Countryside Villa in Sweden
We're heading to the Swedish contryside to tour a charming family home with rustic details and a cozy attic bedroom. The 101 square meter home features low wooden ceilings with exposed wooden beams, original features, and a master bedroom with a cozy reading nook.
The three bedroom home is located in Västerås, a city in Sweden on the shore of Lake Mälaren, about 100 kilometers from Stockholm. The house is surrounded by open fields and animals, making it a perfect country home.
The interiors are charming with plenty of wooden accents that instantly give a lot of warmth to the rooms. The entire top floor is home to the master bedroom with slanted ceilings and a small home office.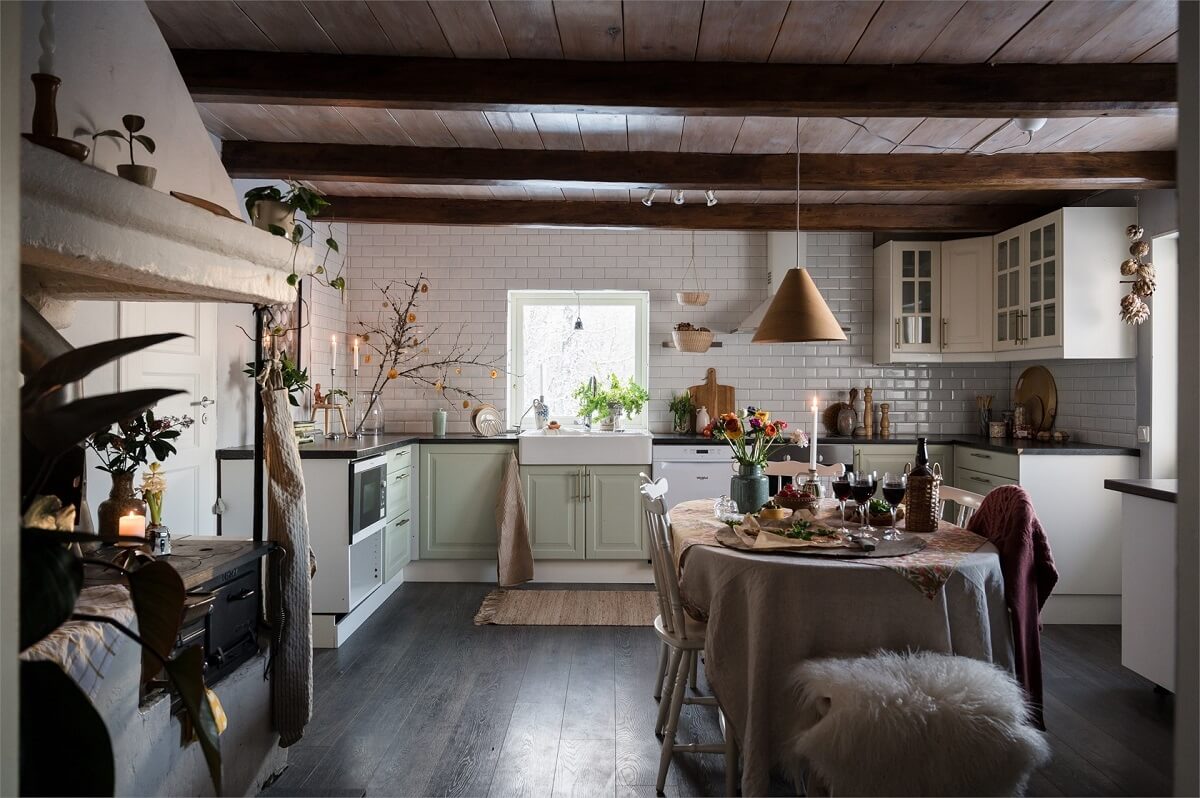 The kitchen is the heart of the home with a dark laminate floor and an exposed wooden ceiling with wooden beams.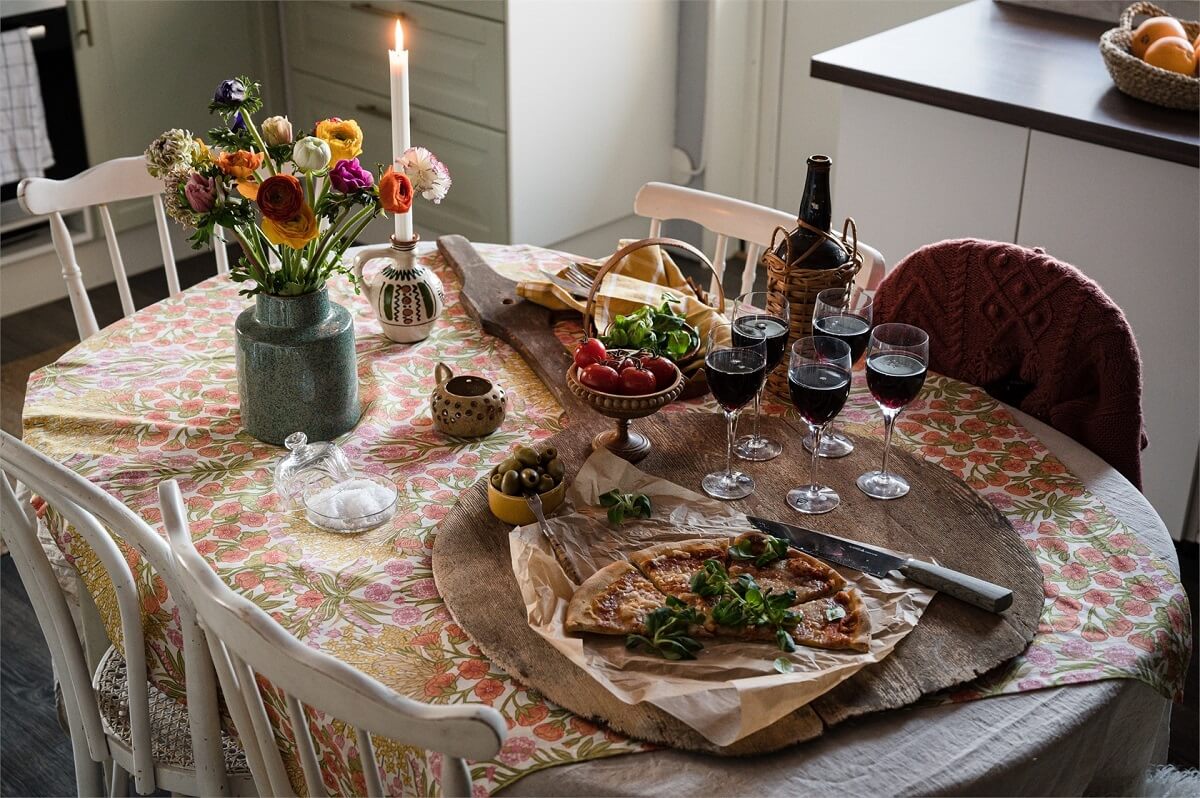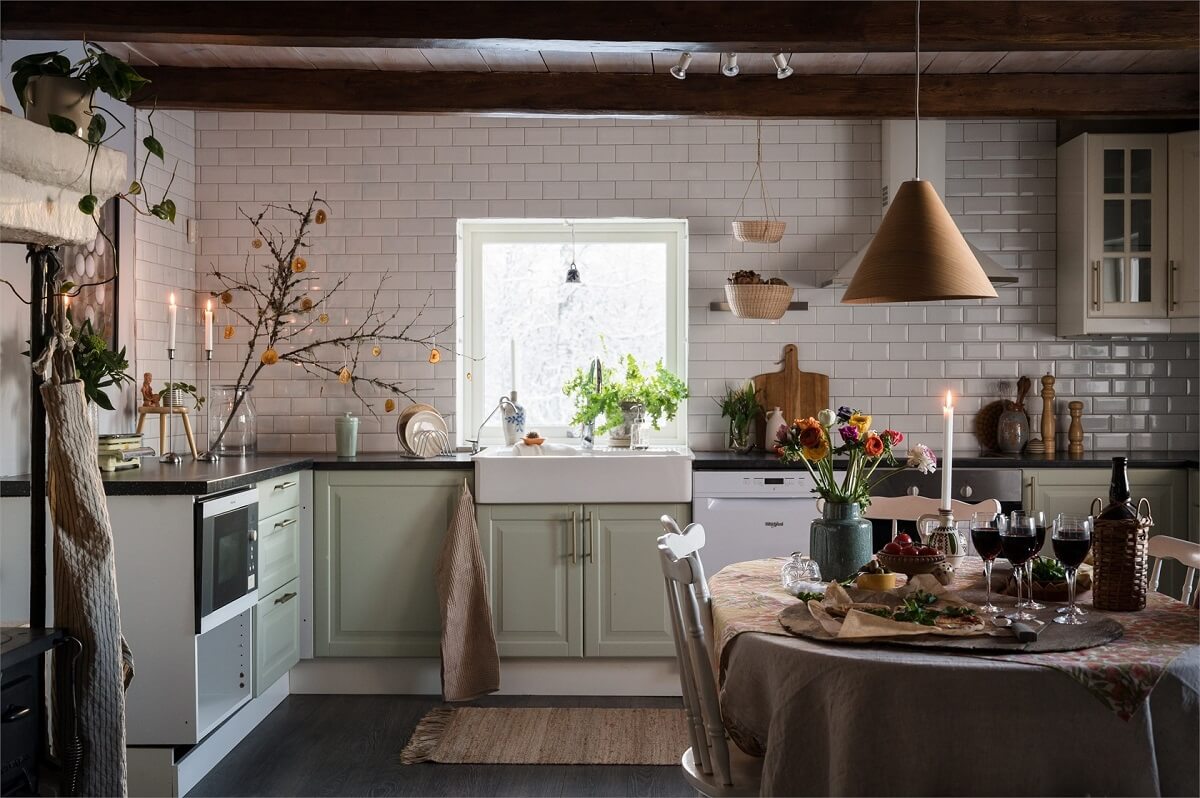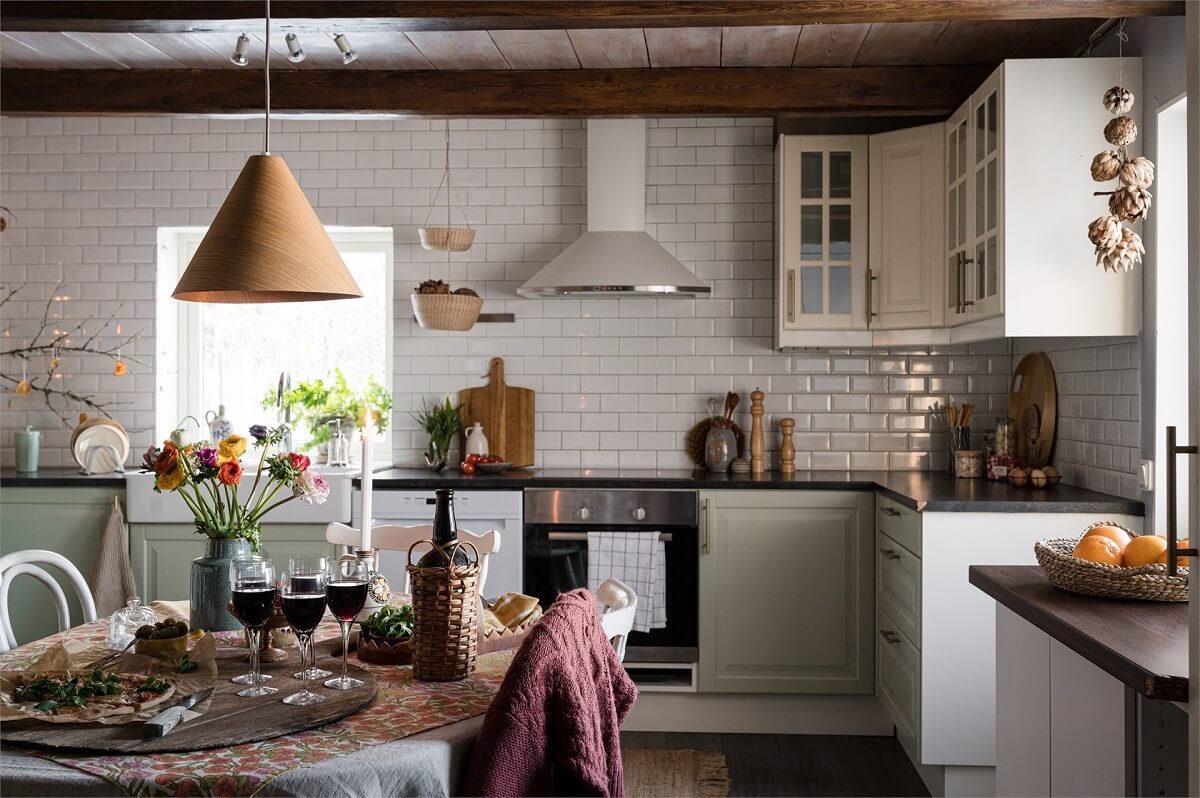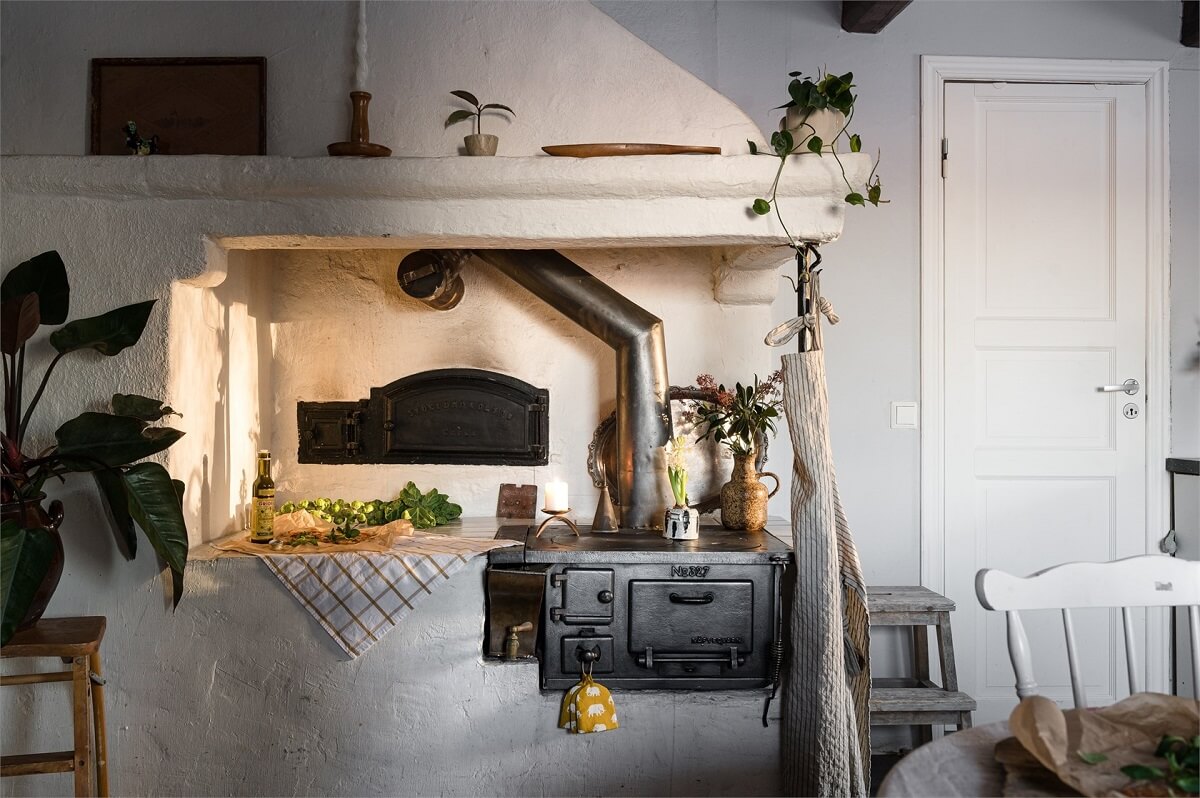 The kitchen features an original wood-burning stove with a baking oven.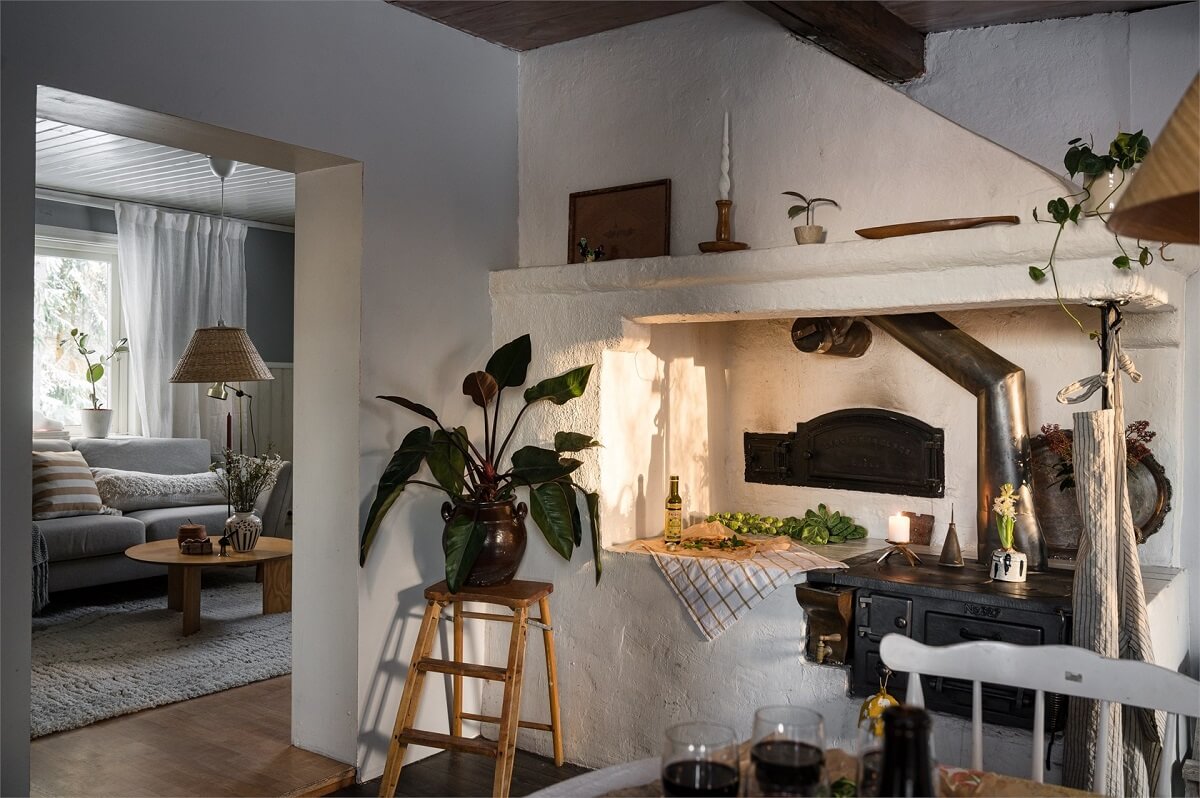 You can see that the kitchen is the main room of this house as it only has a small sitting room. The walls are painted in a soft light blue shade.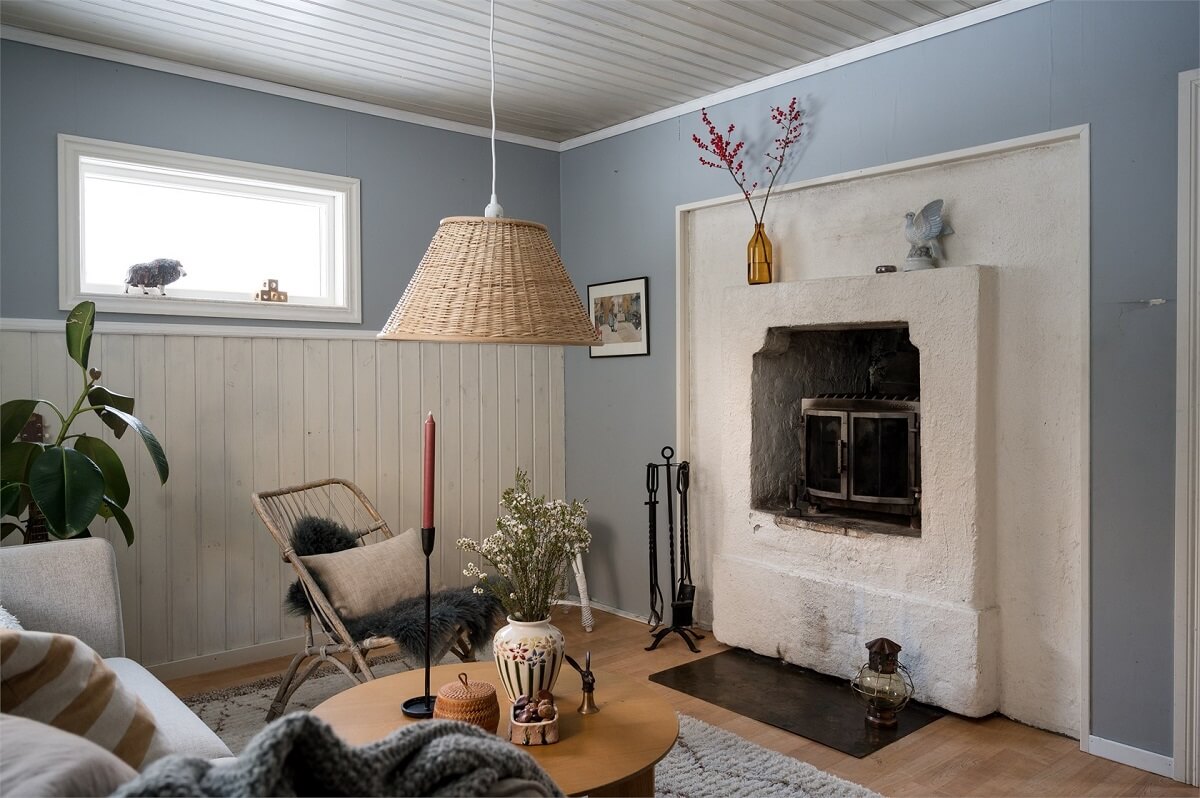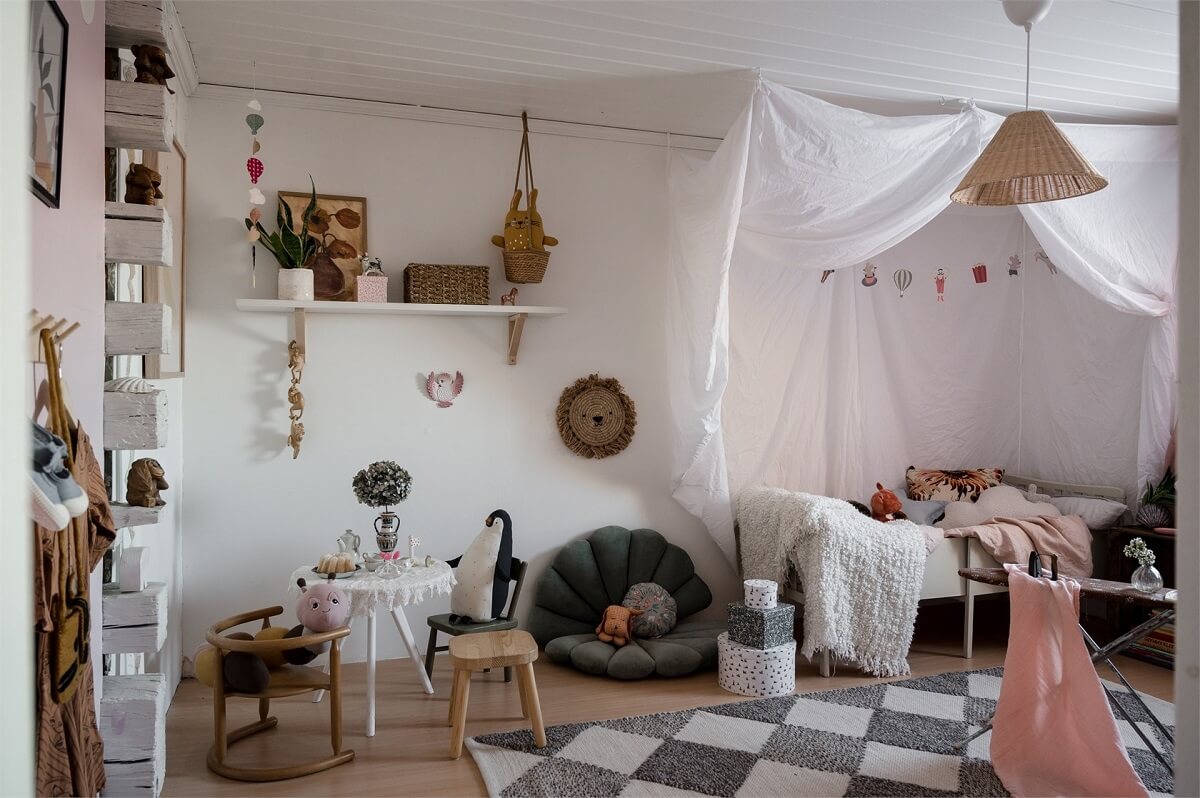 On the ground floor are two bedrooms. This room is pretty big and is now a kids bedroom with a canopy bed and workspace.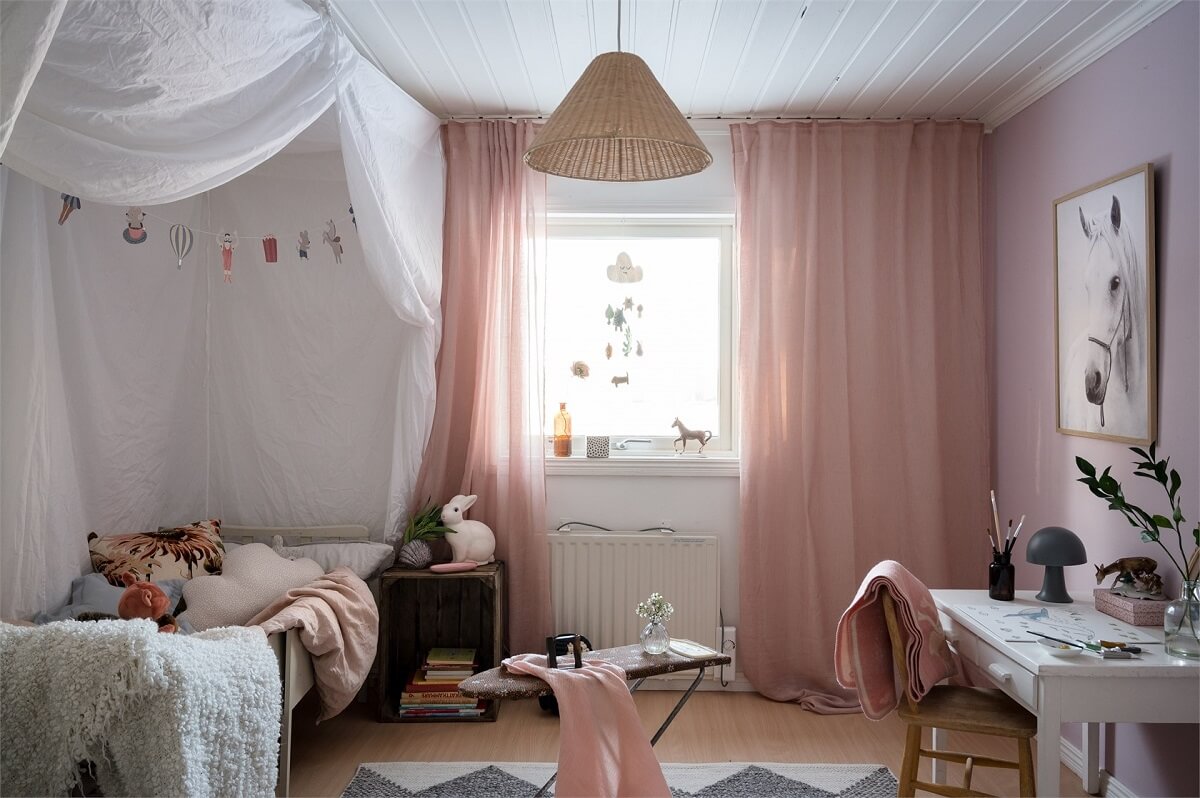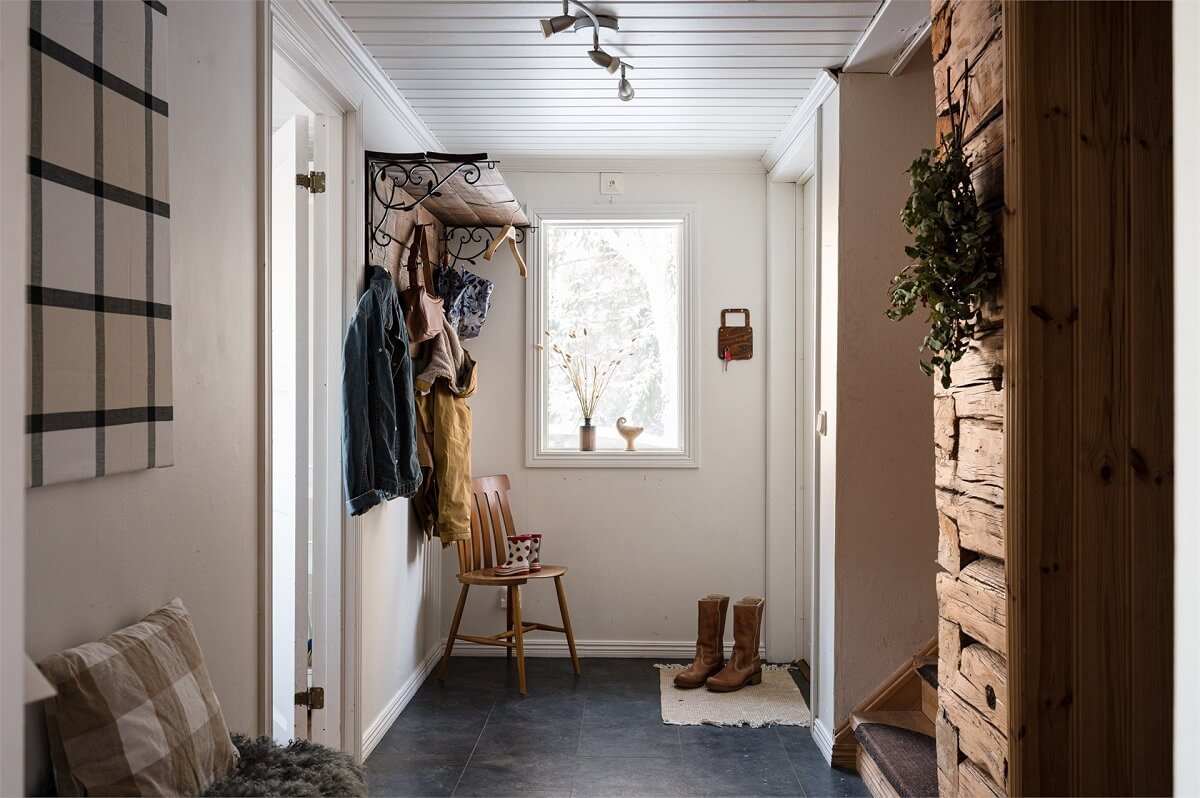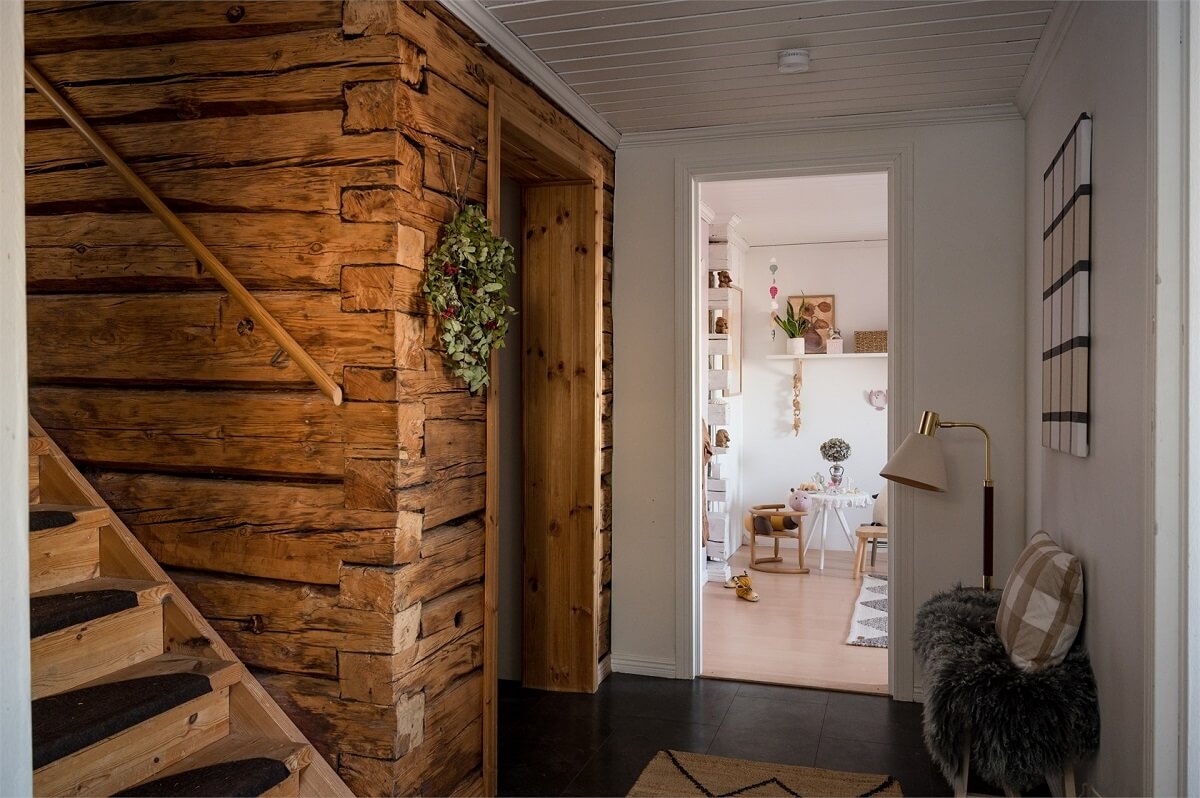 Warm and unique feature in the hallway is the rustic old timber wall.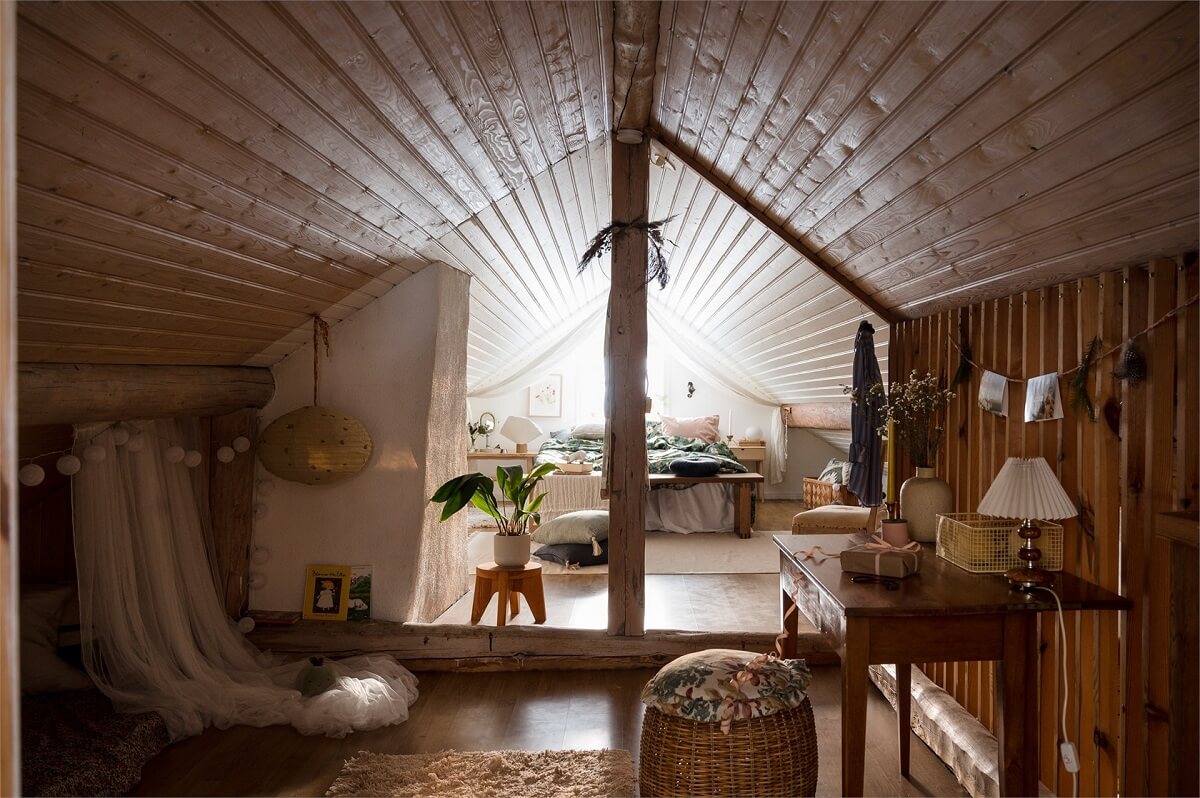 On the first floor lies the master bedroom with a front room that now houses a desk/vanity table and a cozy reading nook under the slanted ceiling.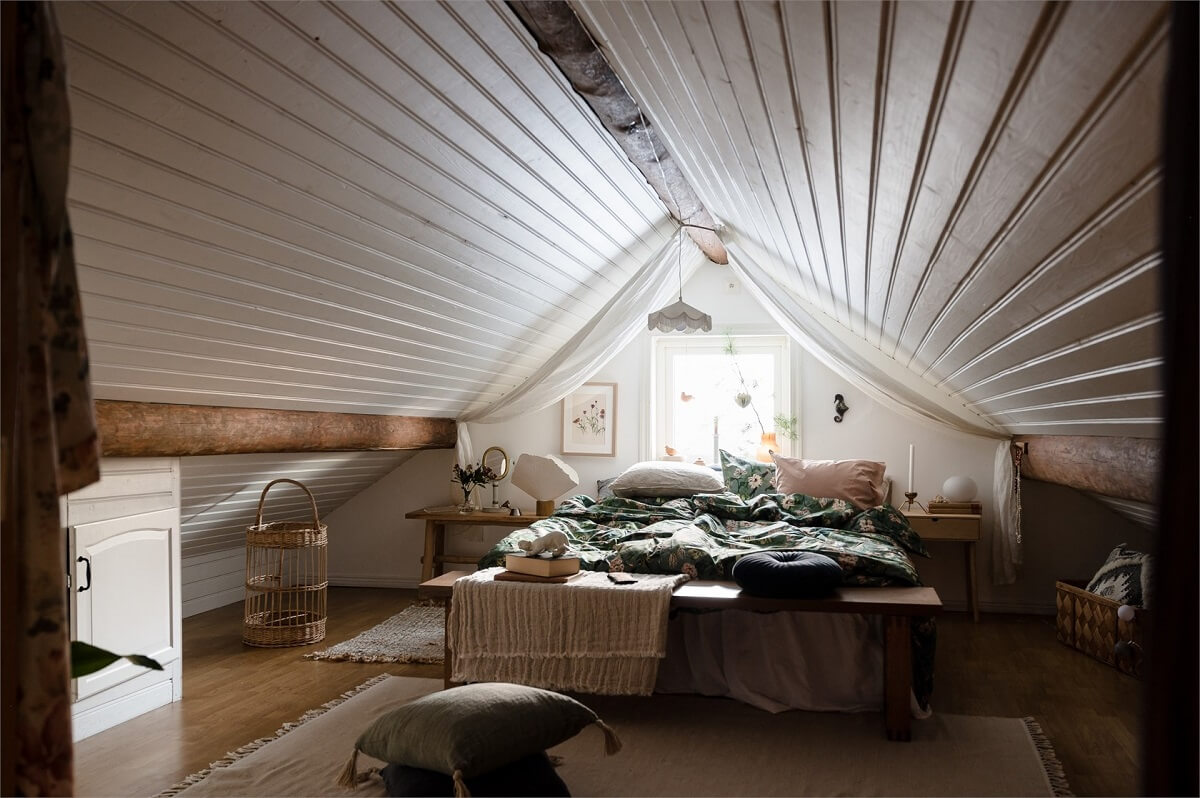 The wooden ceiling has been painted in a light shade, the room is pretty dark with only a small window so to not make it too dark it is smart to paint the wood. However, they did keep the wooden beams in its original color for some character.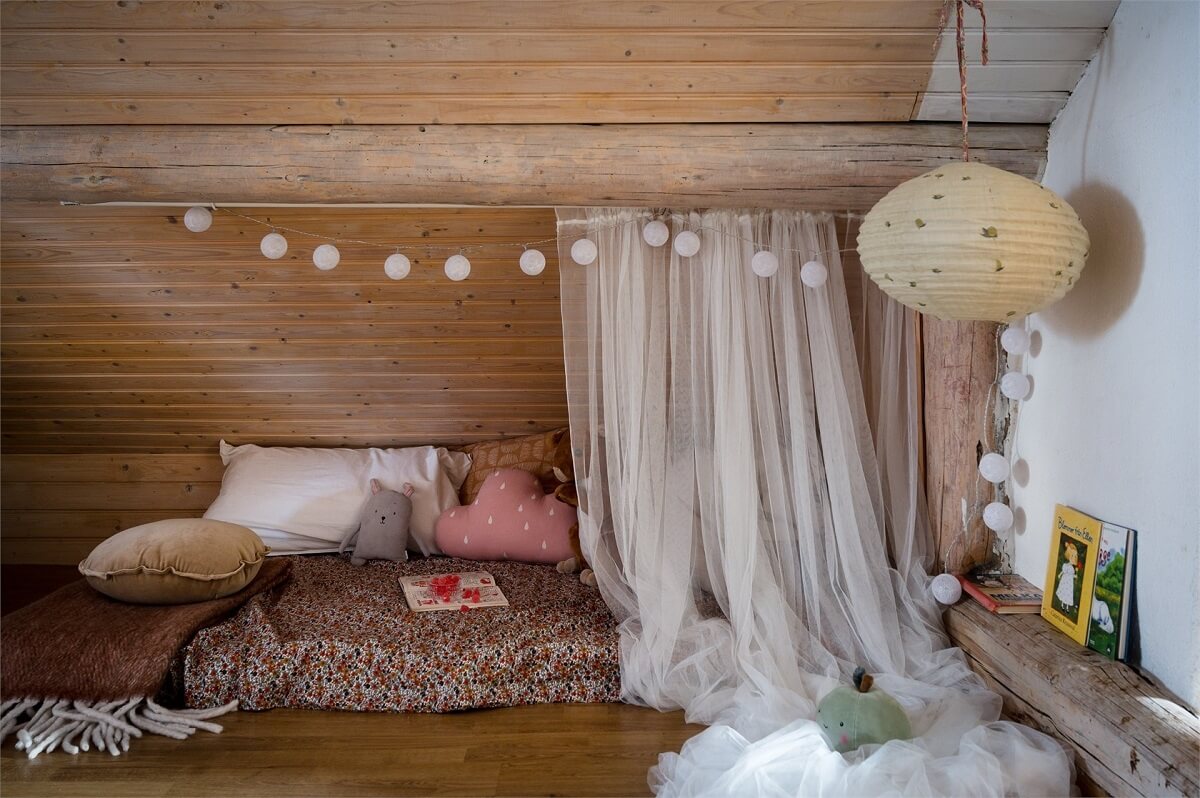 When your room has slanted ceilings you may reach a point when you just don't know what to do with them. In this home, they created a cozy reading nook/play area under the slanted ceiling.
By closing the sheer curtains you create a super charming nook which is great for children. But let's face it, as an adult I would totally want a reading nook like this.
photography by Fastighetsbyran