A Small Swedish Apartment Decorated in Midcentury Style
In Stockholm lies a charming small apartment that has been decorated in a midcentury design style. The 48 square meter apartment has a unique floorplan with the living room at the front of the apartment, the kitchen in the middle, and the bedroom beyond at the back of the house.
The apartment has been carefully renovated, making sure that period details have maintained. The apartment is decorated in a muted color palette with occiasional color accents like green armchairs, a green bookcase, and a colorful floor rug.
To create a light home, the inner doors and walls are made of wood and glass. Especially between the kitchen and the bedroom this glass wall makes sure that the small kitchen gets natural light. It also helps to create a more spacious feeling home.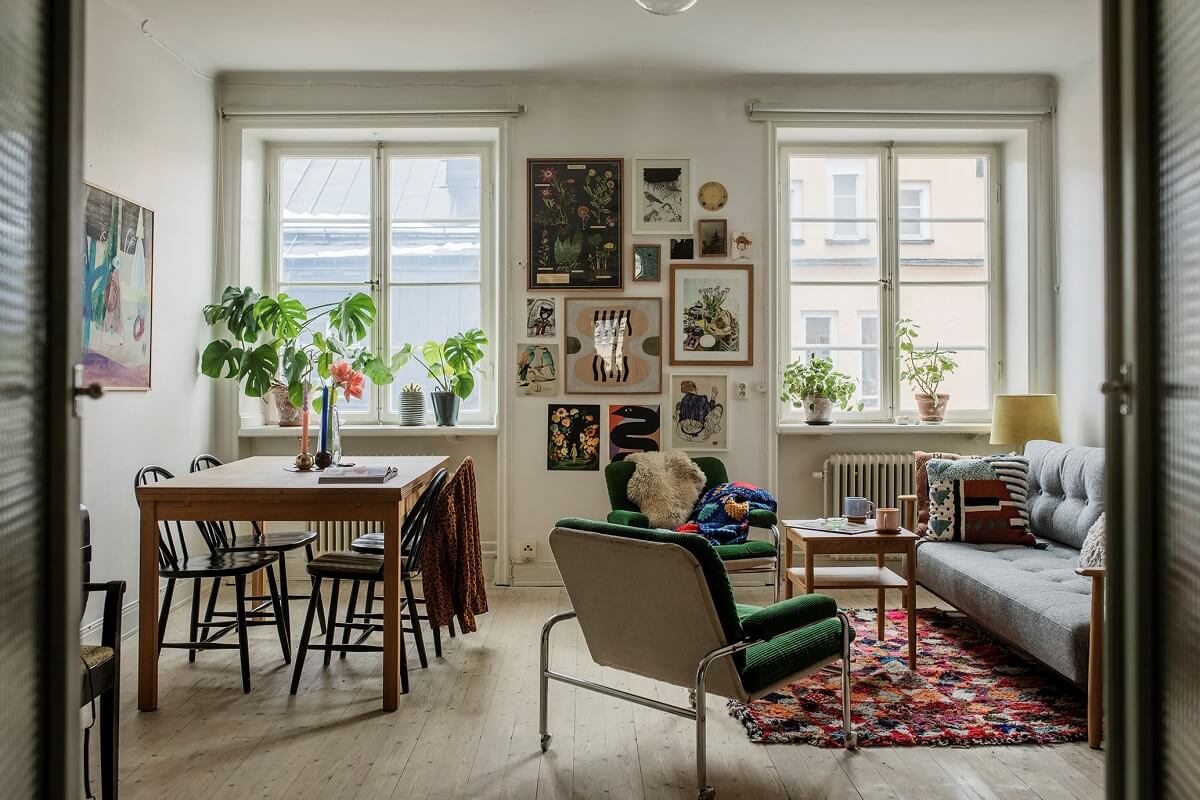 At the front of the house, overlooking the square, lies the generous living room that features a comfortabe seating area, a dining table, and a home office.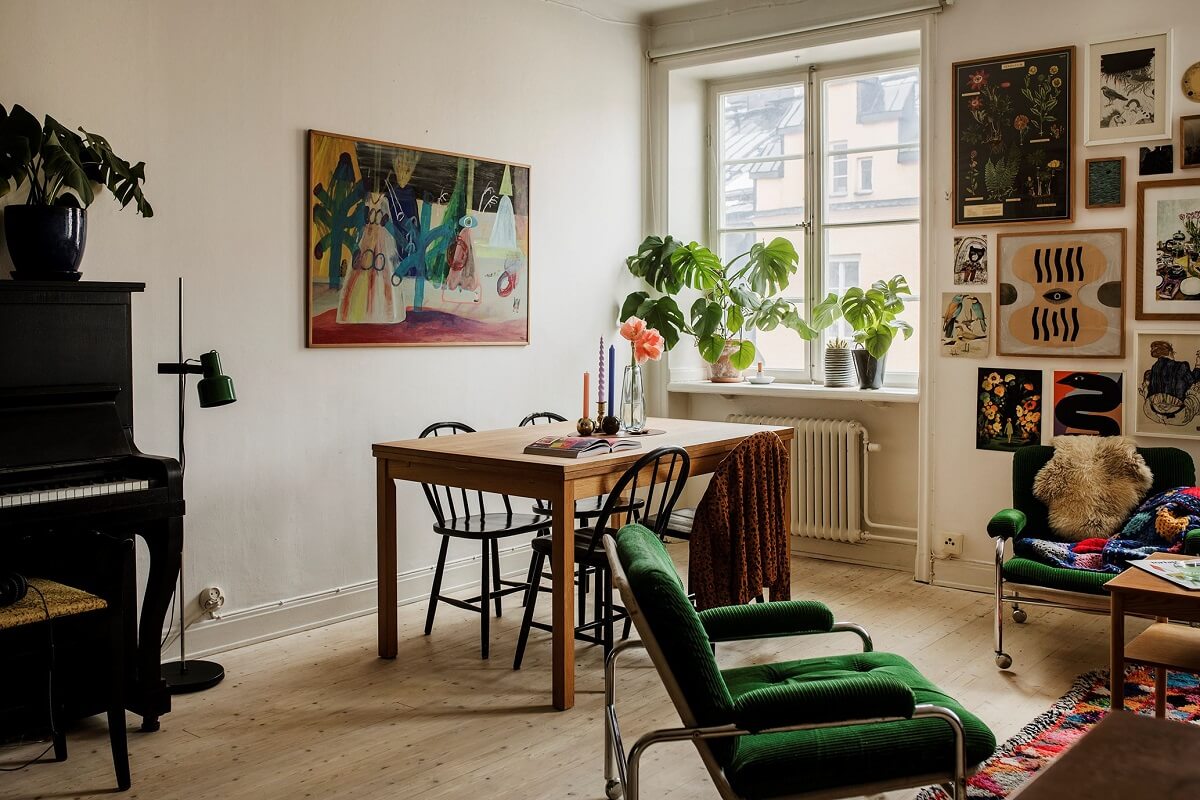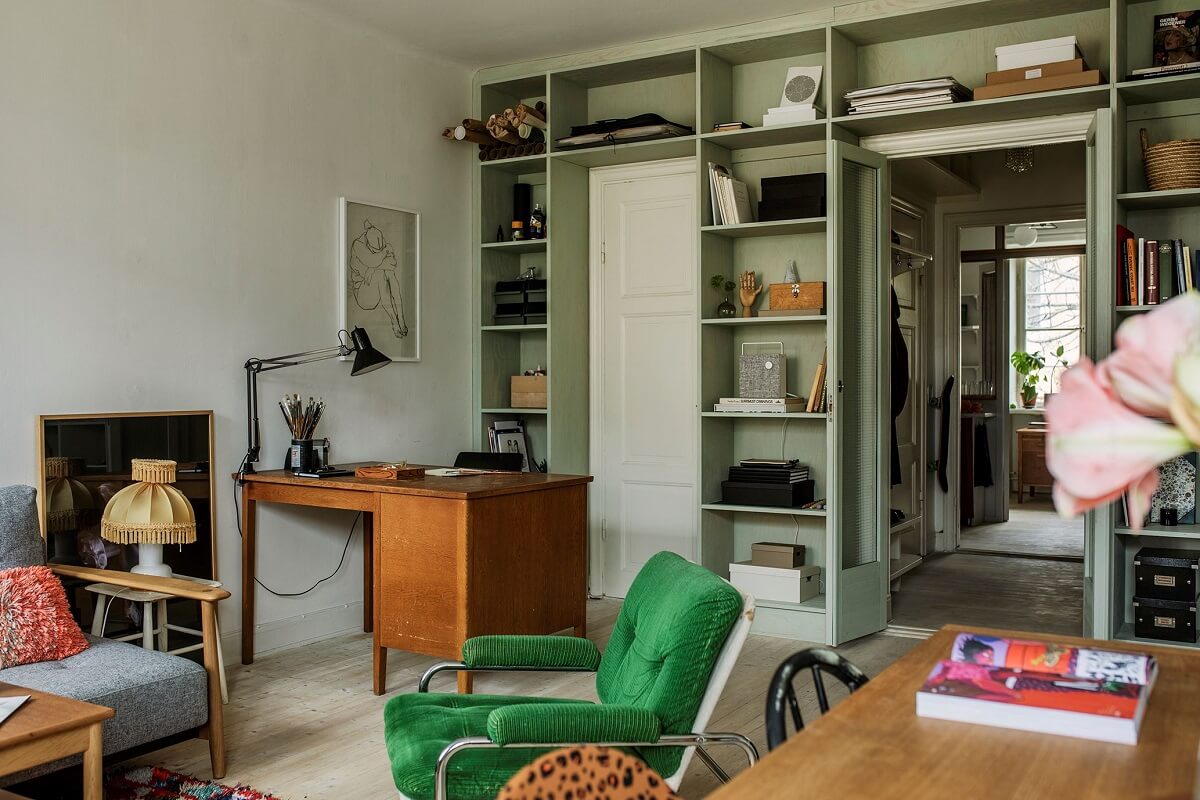 The owners have added a custom made bookcase in the living room which is painted in a pale green shade. The door in the bookcase leads to a built in closet.
The original floorboards lie on the floor.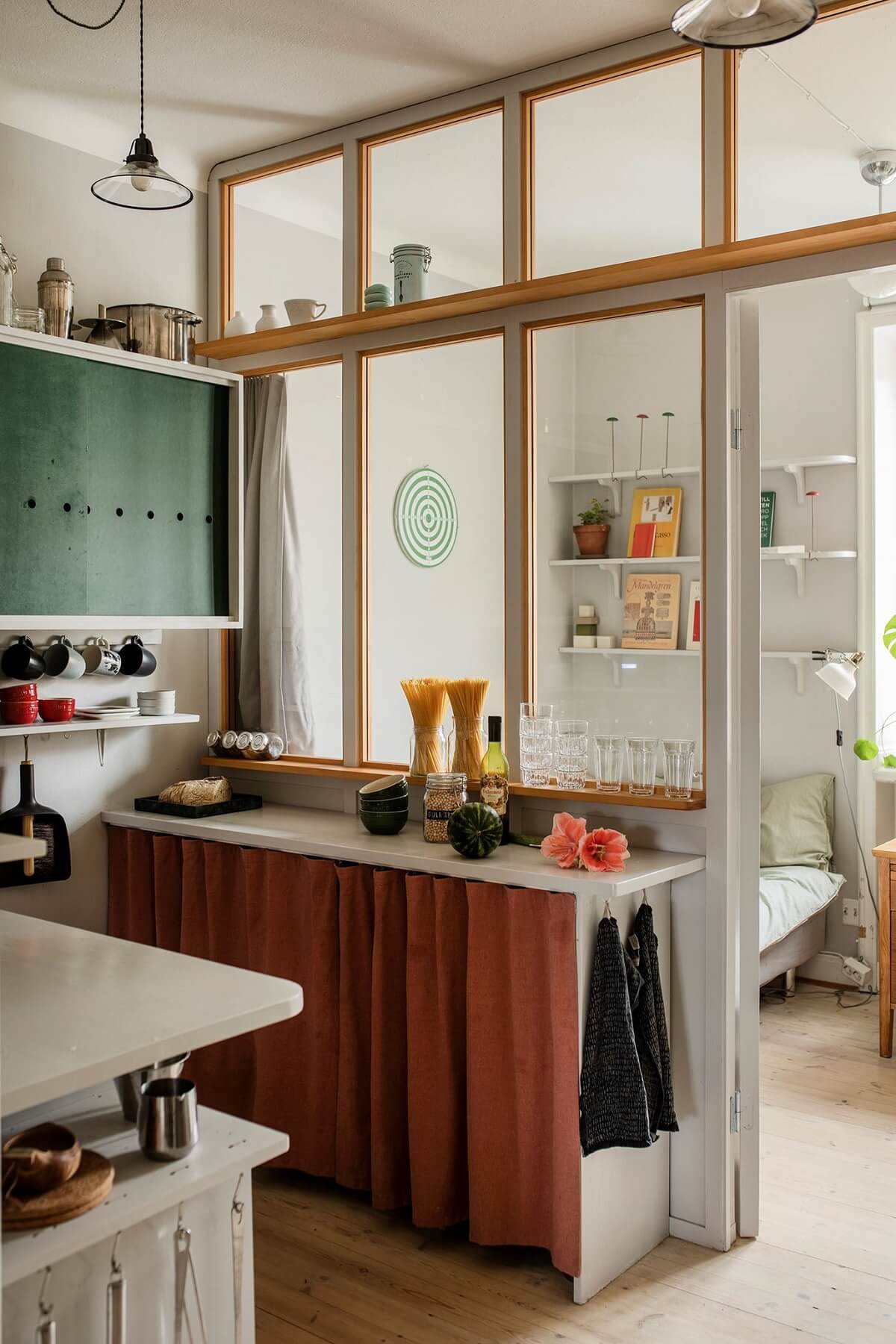 In the heart of the home, next to the hallway, lies the small kitchen. The kitchen is specially built and renovated to fit in the unusual space.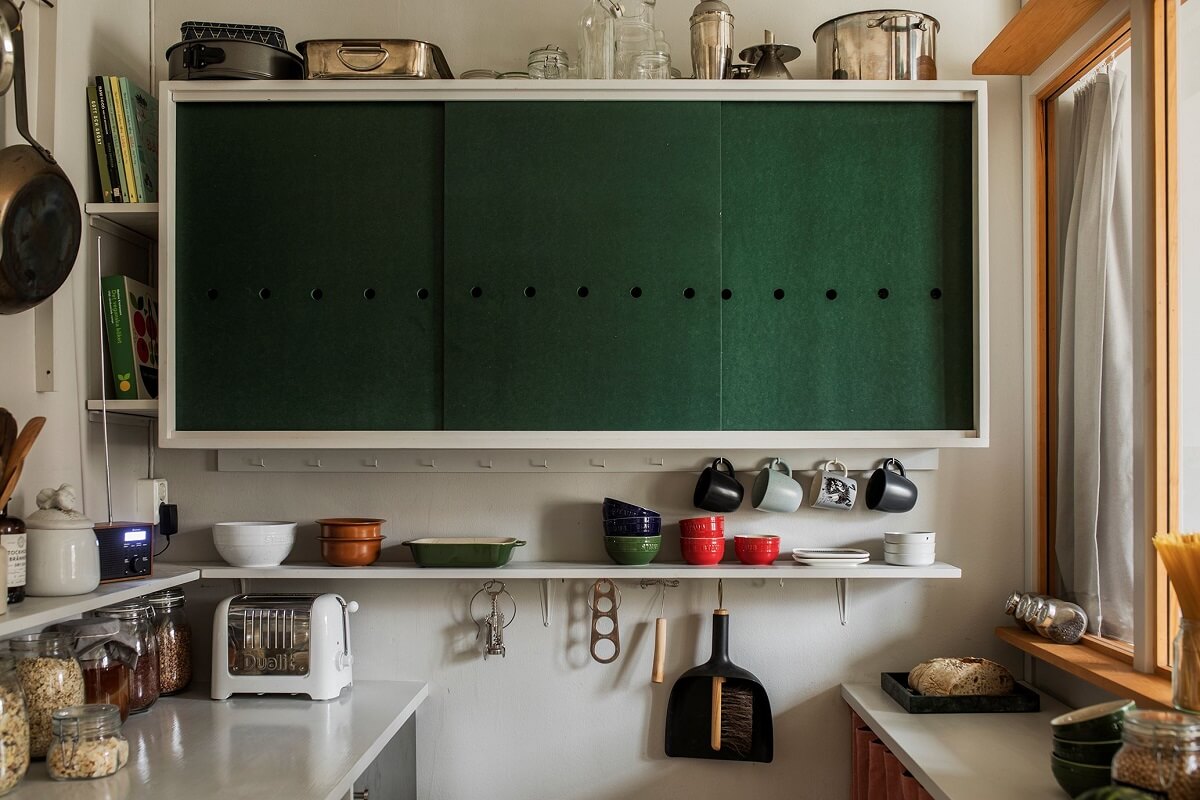 Despite the small size, the kitchen provides plenty of storage with green upper cabinets in a midcentury style including sliding doors.
But you can also see a smart combination of open and closed storage including shelves, hooks, and narrow cabinets that have been closed off with a curtain. A curtain or sliding door is smart in a small space as doors that open in a regualr manner use a lot of space.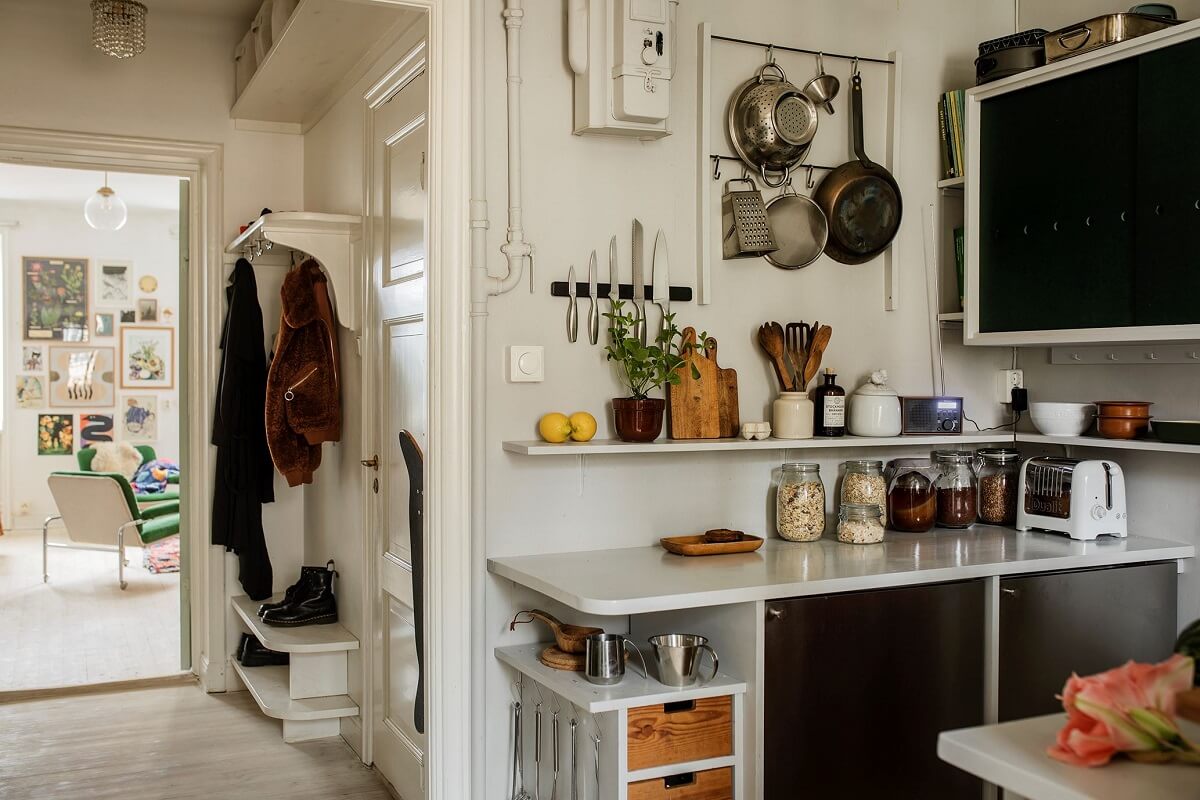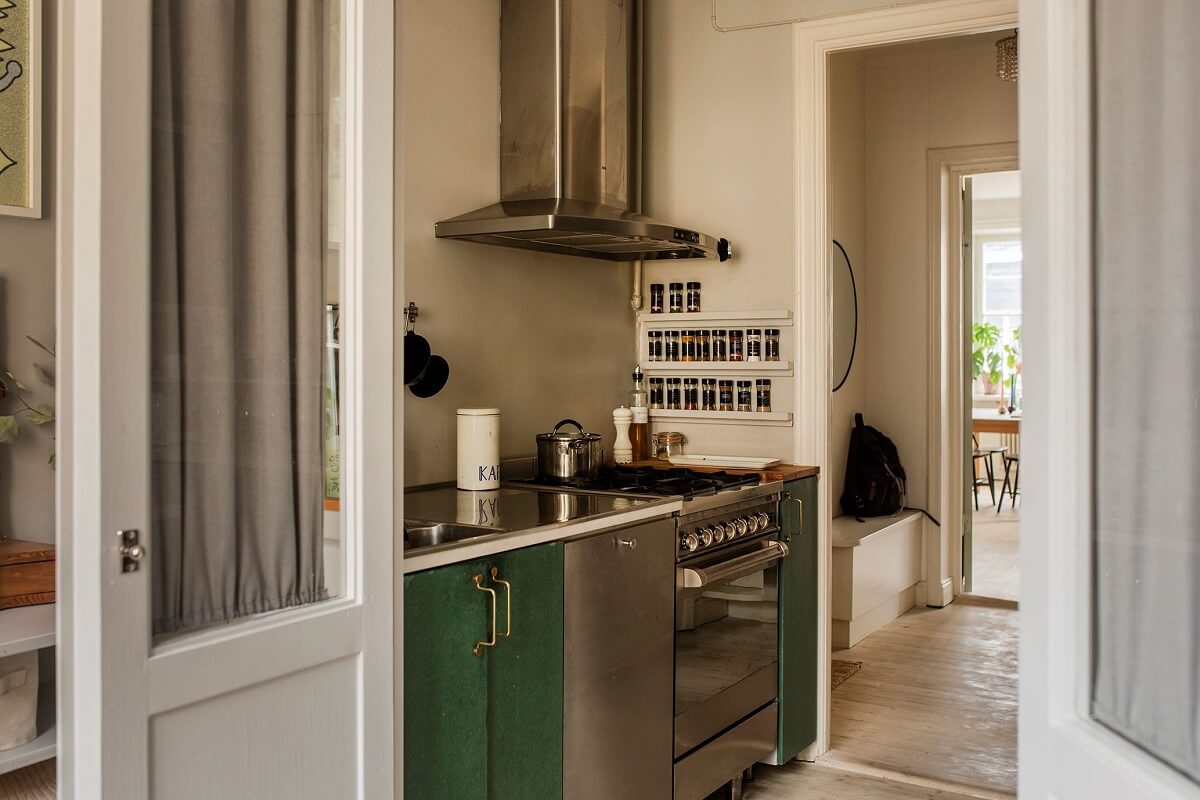 The area where the cooker and sink are fitted also have green cabinets in combination with stainless steel.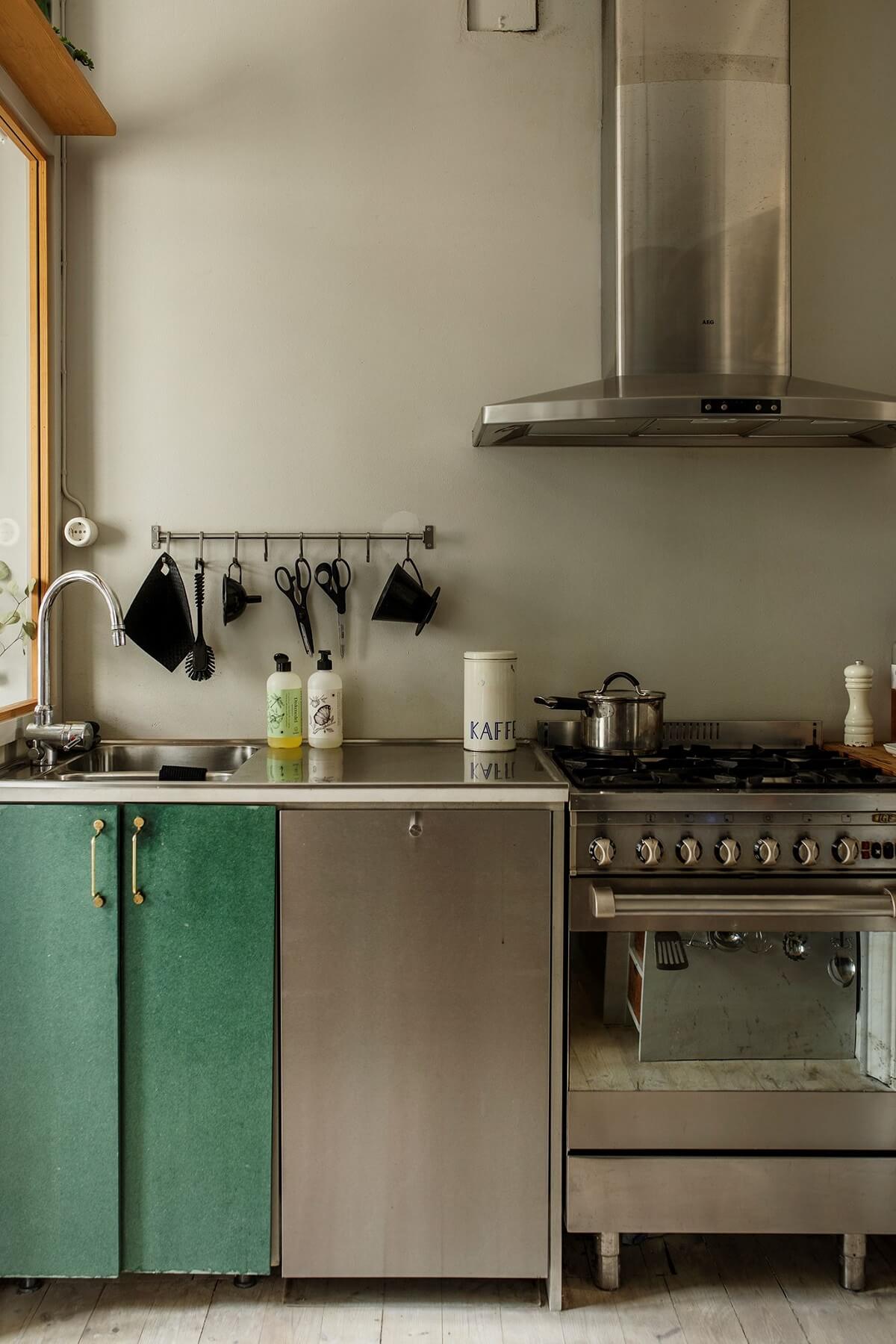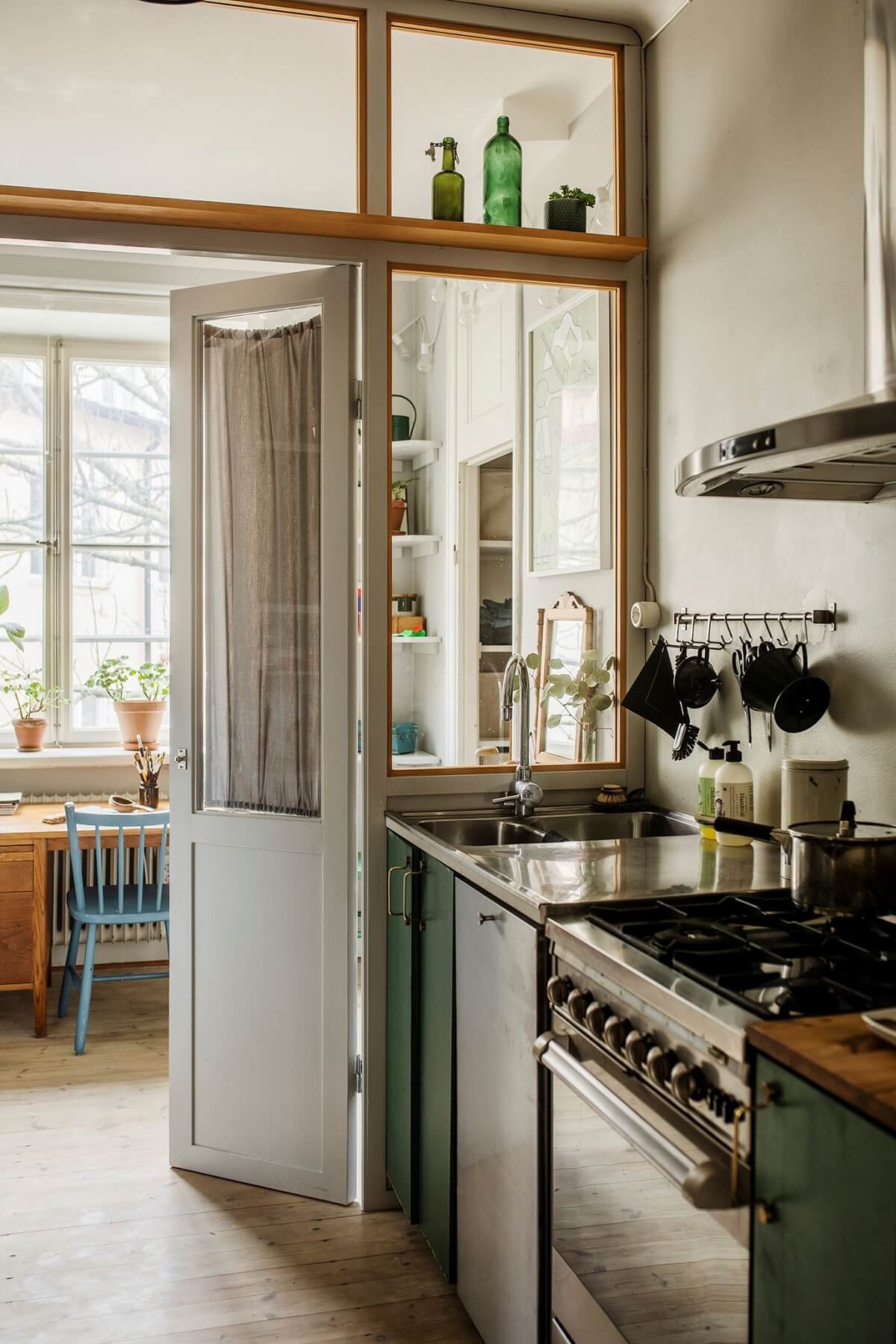 The wall between the kitchen and the bedroom is made of glass and wood so light floods to the kitchen as well as making the rooms feel a bit larger.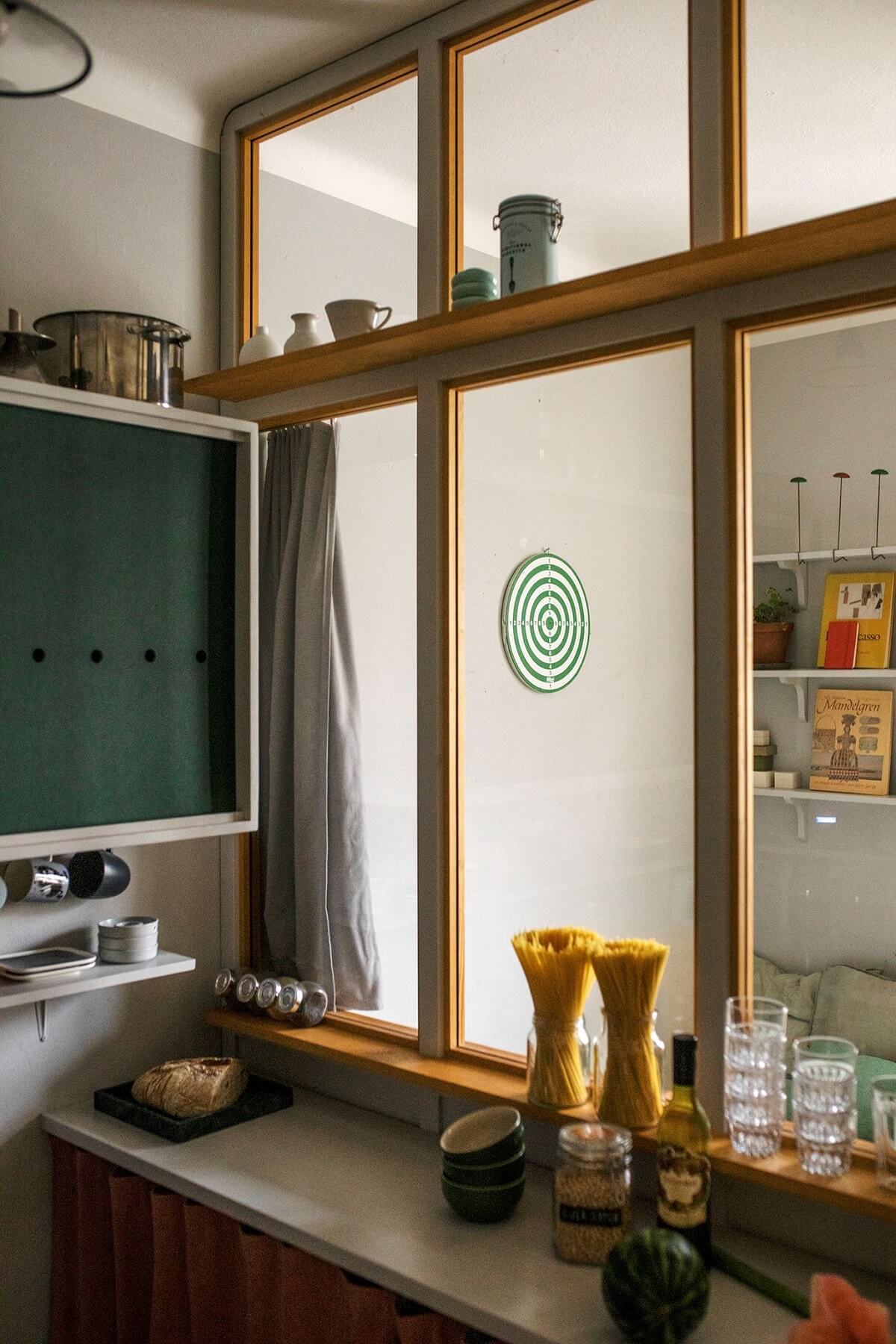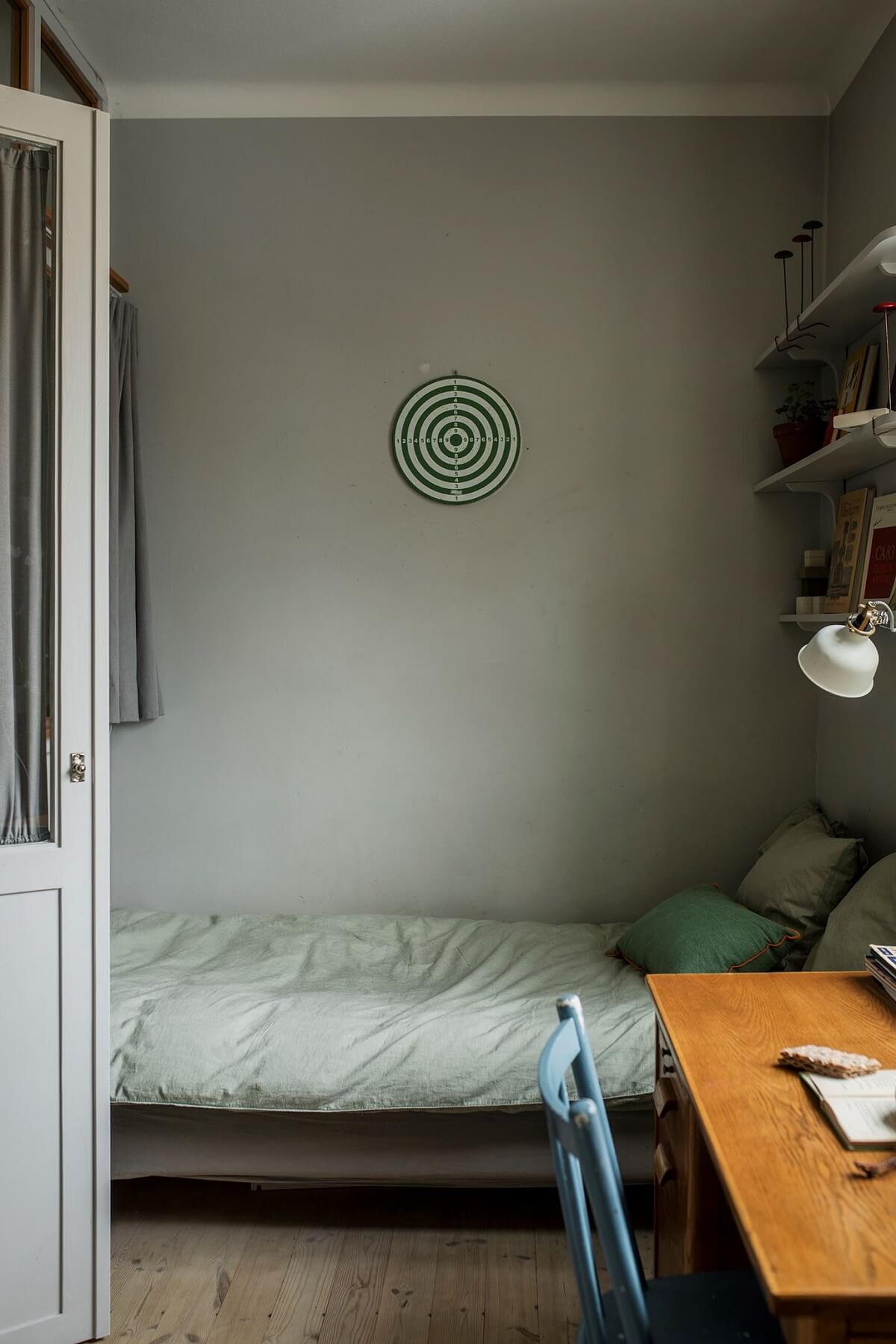 The small bedroom is located at the back of the house. The room is small, but it is big enough for a double bed and a desk. The walls are painted in a soft light gray shade.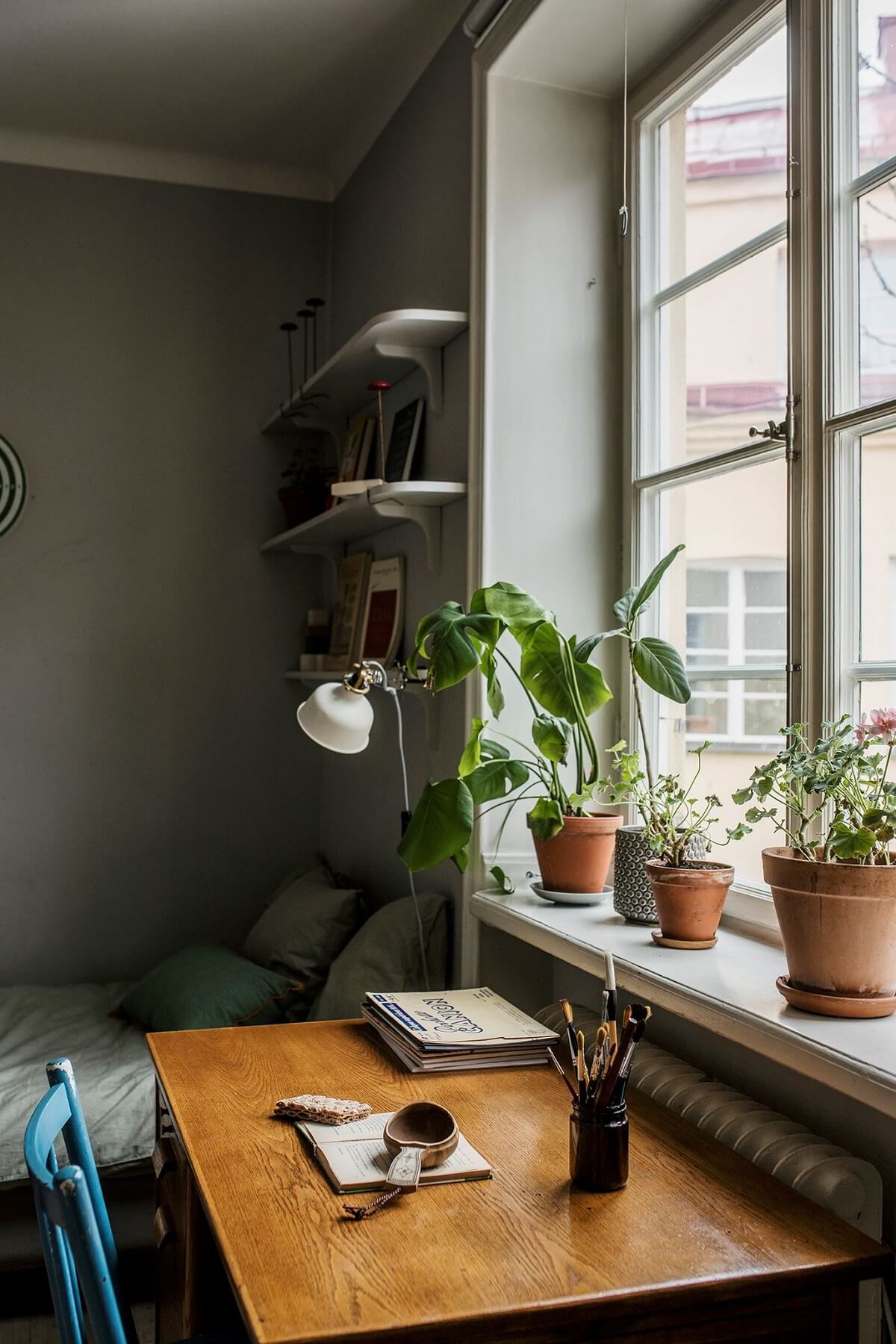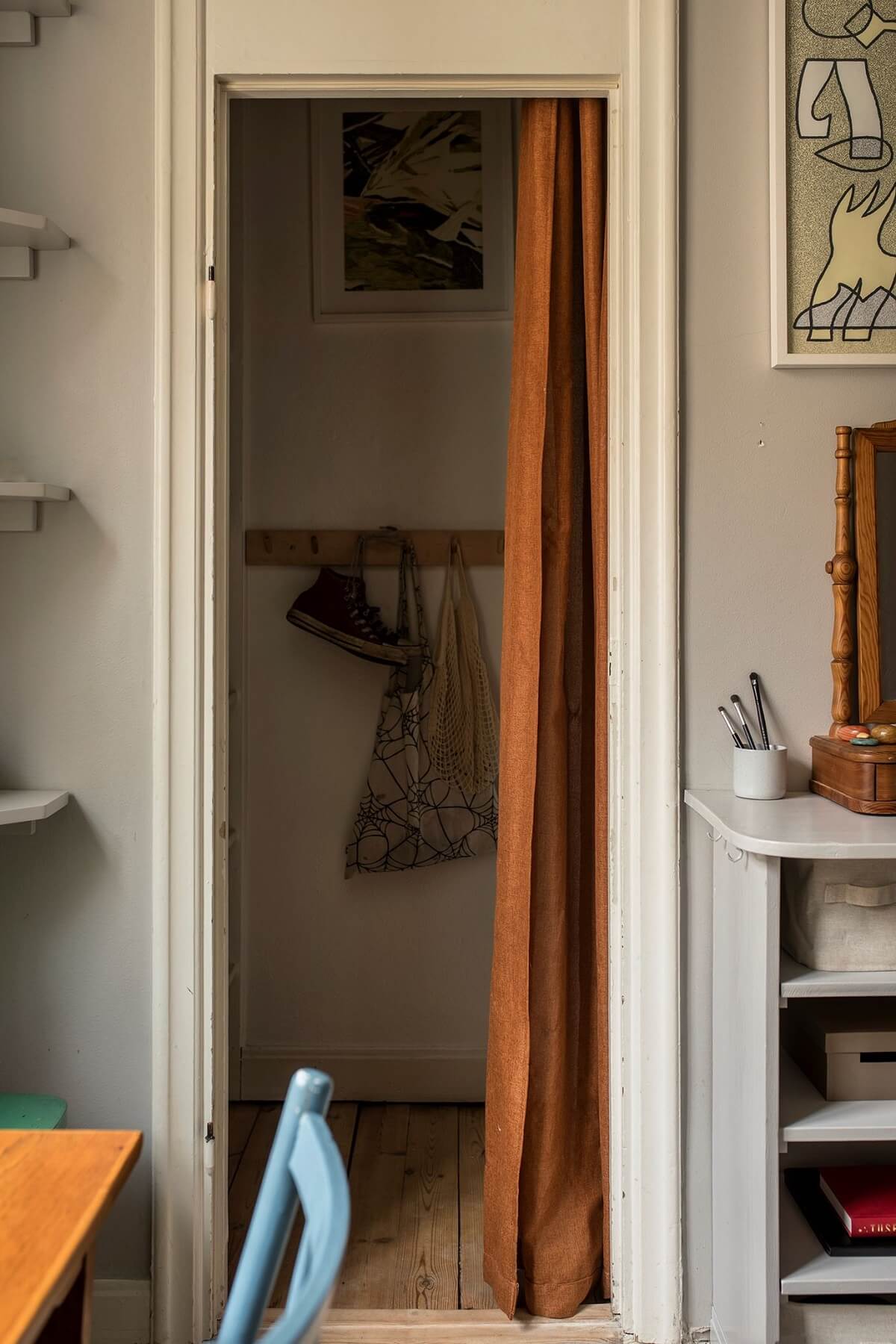 A small walk in closet sits next to the bedroom so you don't need to put a closet in the already small room. It can be closed off by a curtain in a warm earthy shade. Again, it is clever not to use a regular door is such a small space.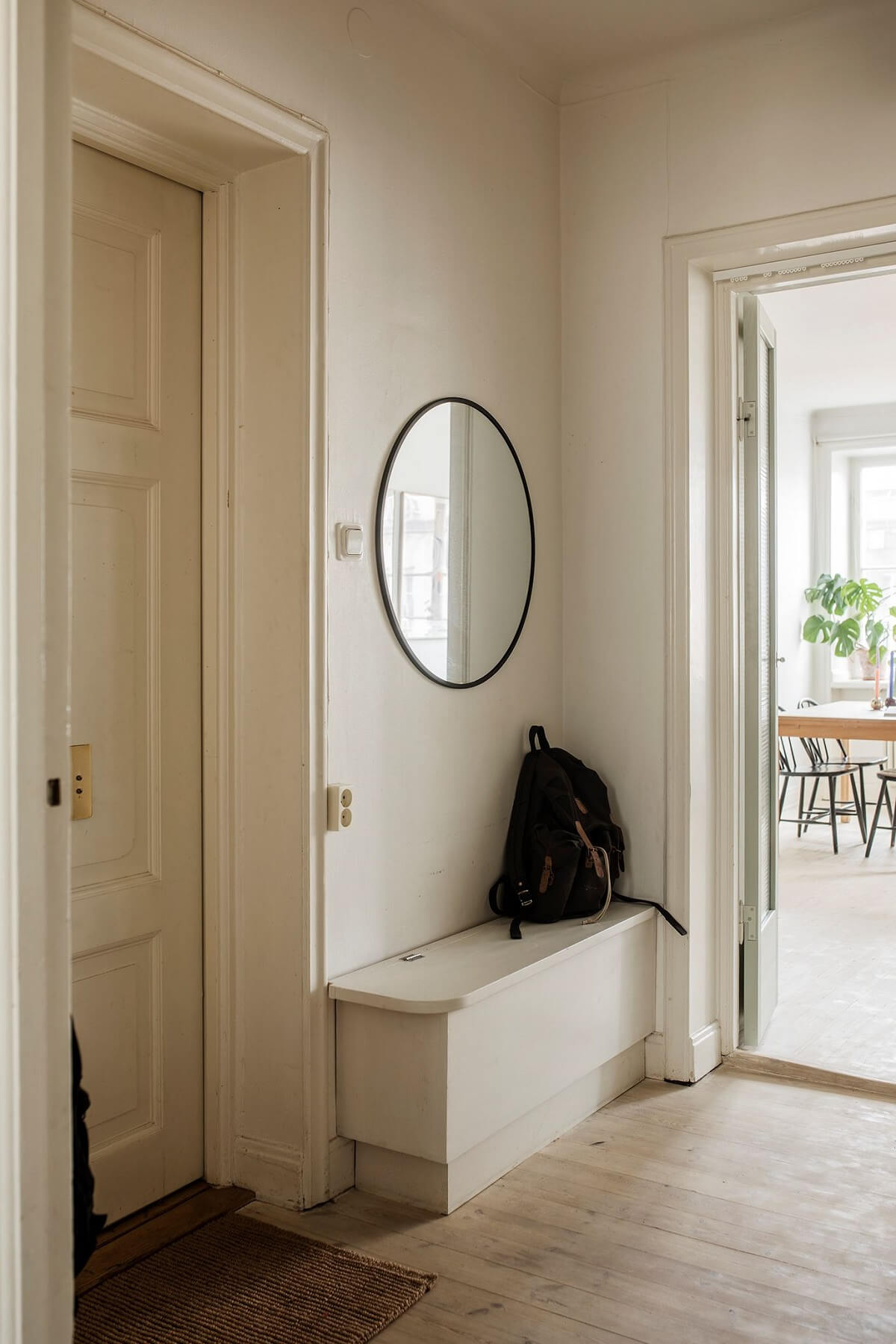 styling by Rydman and photography by Östling for Historiska Hem