Best of 2022: Outdoor Spaces
At the end of the year, it's time to look back at the best interiors and outdoor spaces that were posted on The Nordroom in the last twelve months. In the Best of 2022 series I will share the most beautiful spaces of this year.
Every room that is posted in this post includes a link to the full home tours in which you can find these interiors so you can see more of these beautiful homes.
It's been a pleasure to share all these beautiful homes with you this year. And I hope that I will continue to inspire all my readers in the upcoming year with beautiful interior inspiration. If you want to stay up to date with the latest blog post of The Nordroom, you can subscribe to the newsletter.
Make sure to check in with The Nordroom this week to take a look at all the best interiors of this year. In this post, you will find the best balconies & gardens of 2022. Enjoy!
A townhouse on Mallorca has a wonderful garden with several seating areas and a salt water swimming pool that is beautifully lighted at night.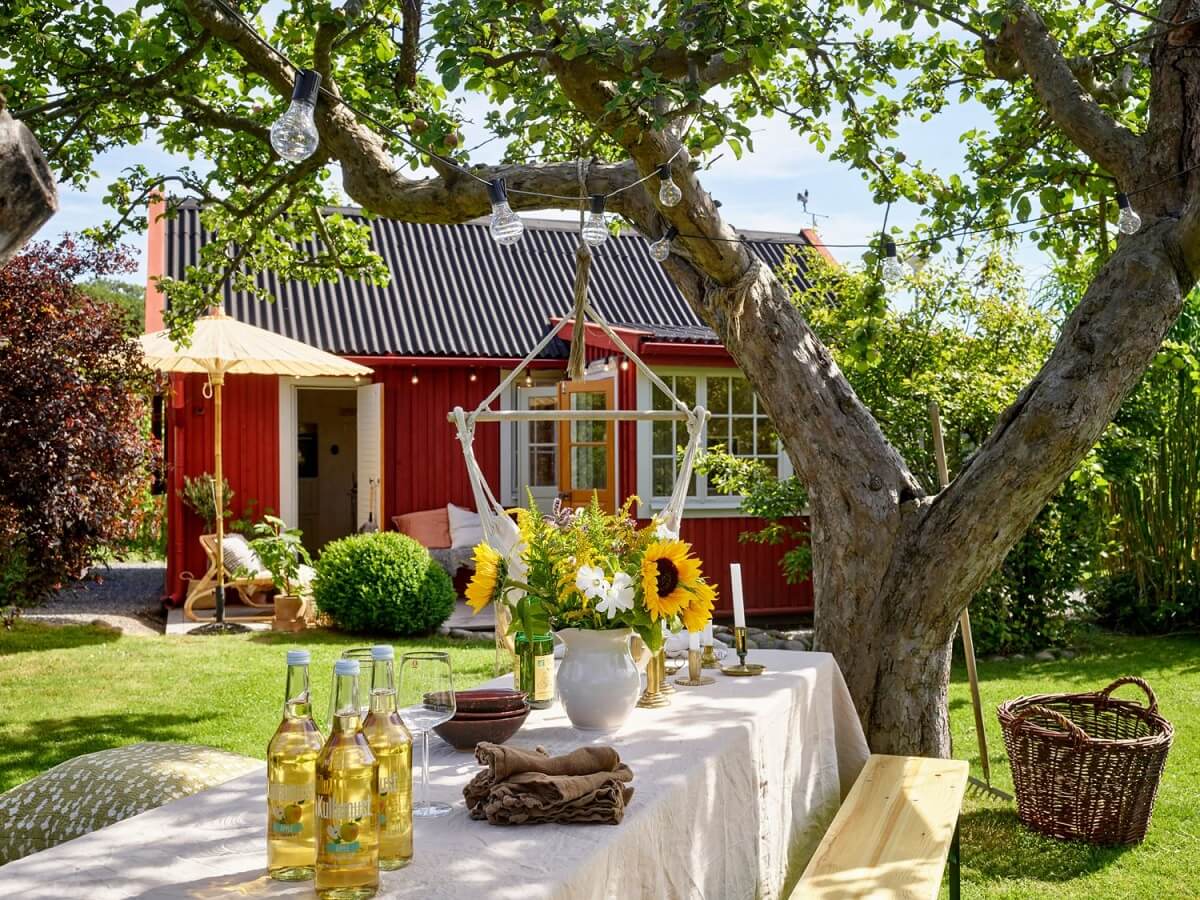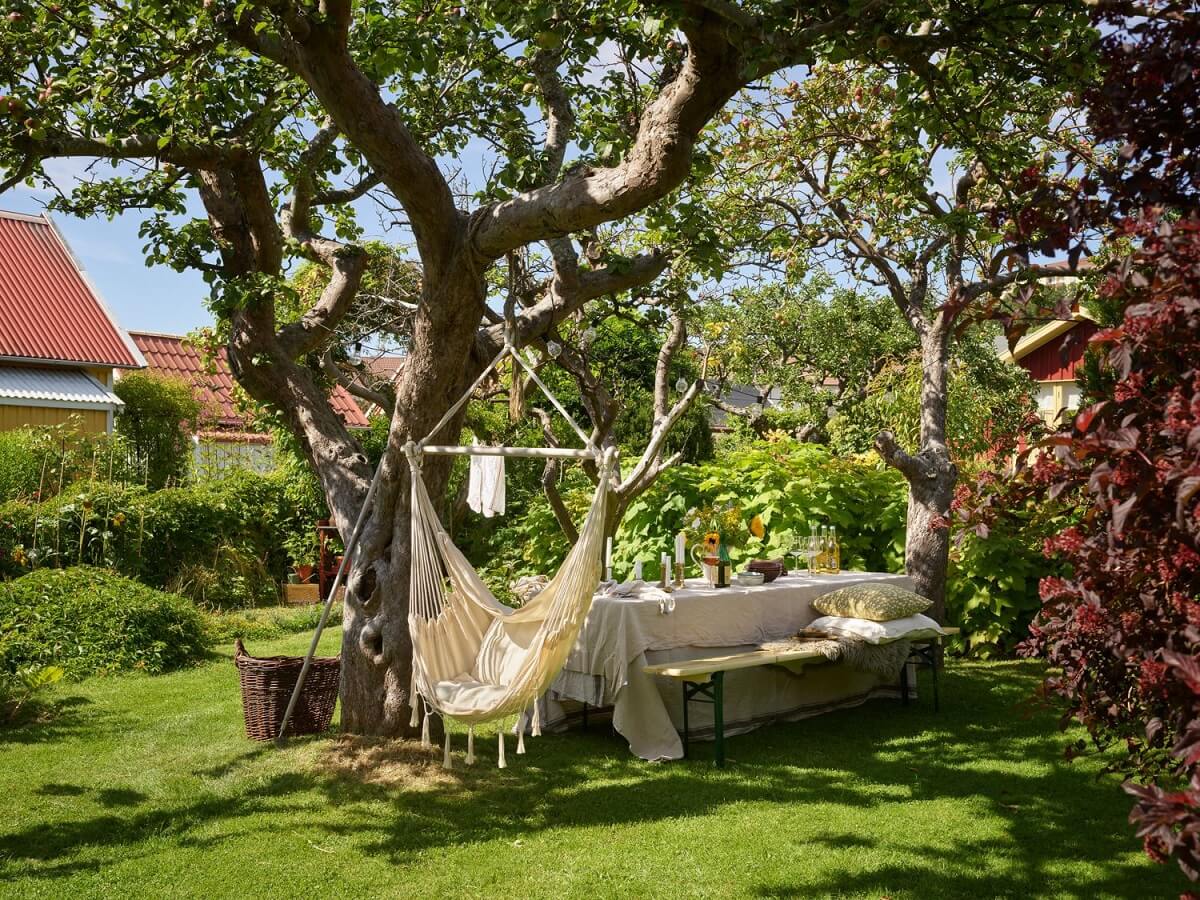 A renovated cottage on a Swedish allotment has a wonderful garden with a cozy dining area under the trees.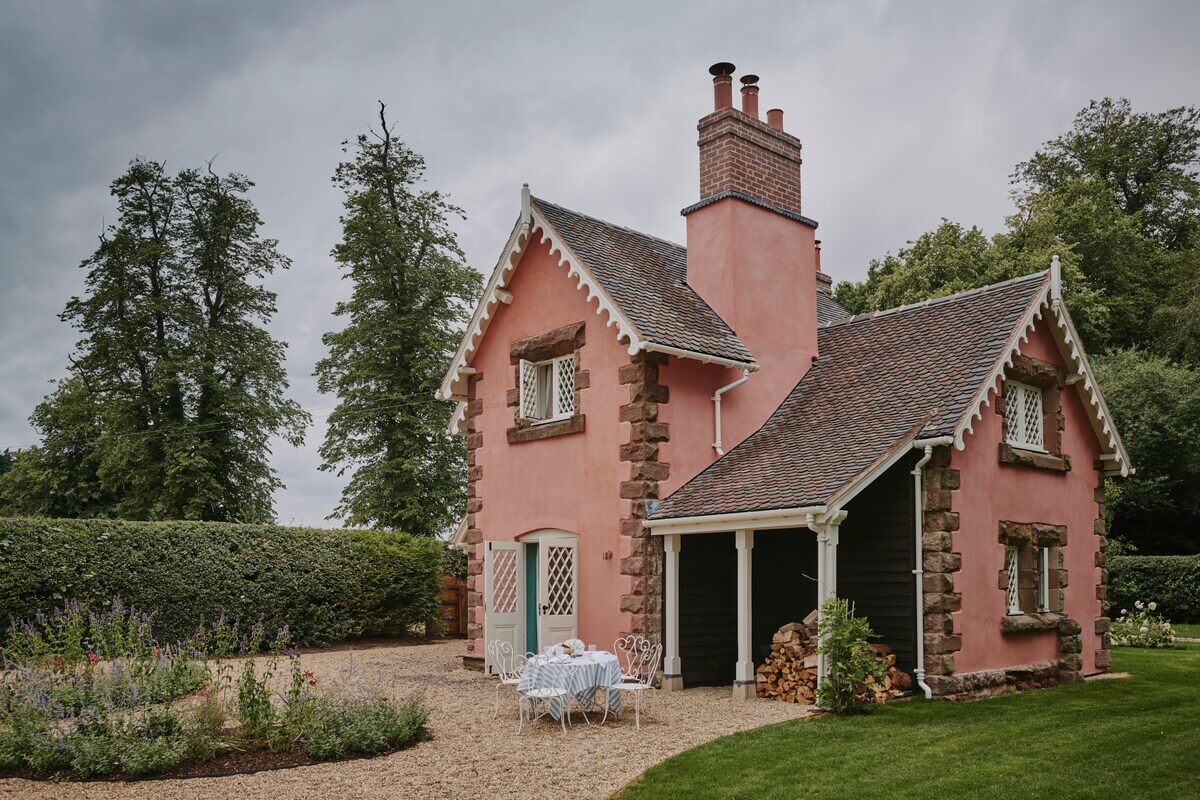 Does a cottage get any better than this? The pink color is lovely and the detailing of the little house as well. Surrounding the cottage are gardens that are landscaped by Tig Cameron-Goodman.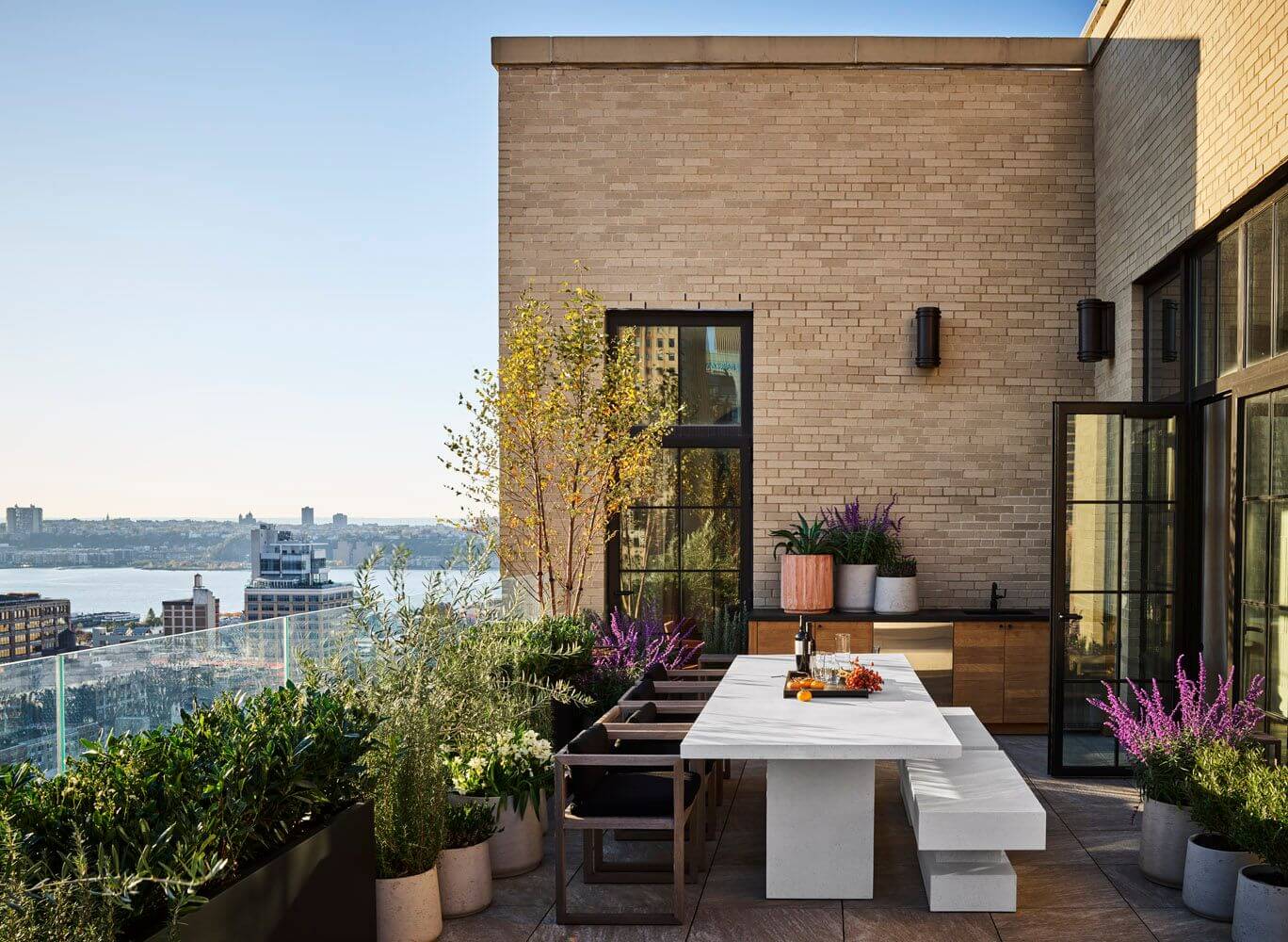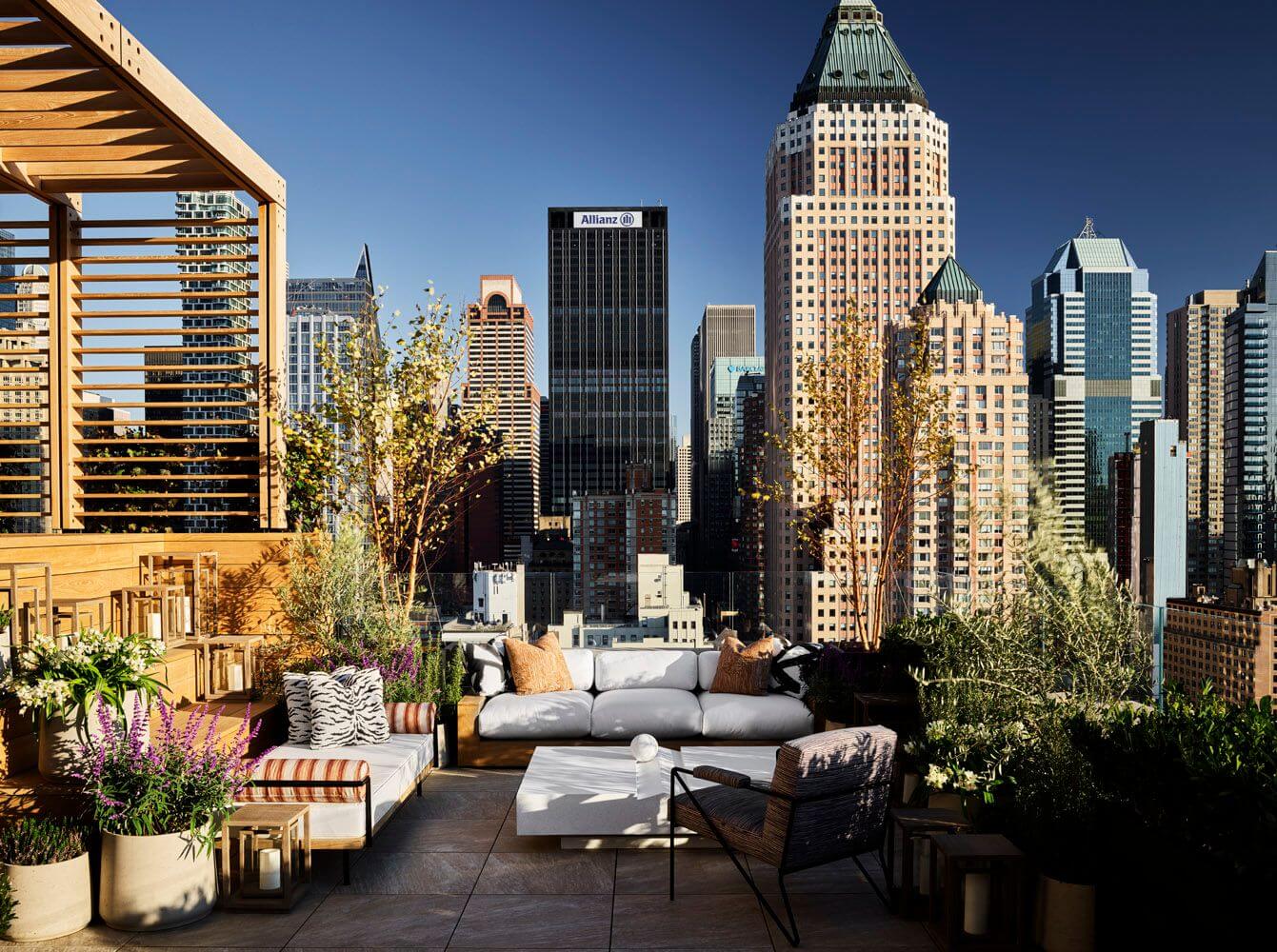 A terrace with a view. The Manhattan penthouse of Trevor Noah comes with this fantastic rooftop terrace overlooking the city.
The garden at a Mallorcan townhouse has several seating areas and a saltwater swimming pool. The lounge spaces are surrounded by greenery and you have an amazing view of the mountains.
A serene loft airbnb in Tulum has a lovely roof terracewith cozy seating area and small swimming pool.
A renovated Dutch carriage house features a lovely garden that is designed in Ibiza style.
Another Airbnb in Tulum that includes a charming rooftop terrace with a swimming pool and plants.
A restored country house in England features a lovely garden with a herb garden, a kitchen garden, and open lawns.
An Arts and Crafts cottage in England has a lovely garden with well-established roses, hydrangeas, daphne-clematis, herbs and euonymus hedging border a circular lawn, and an elegant summer house.
This garden photo from the IKEA collection screams summer. It makes you long for late evenings having dinner with friends and family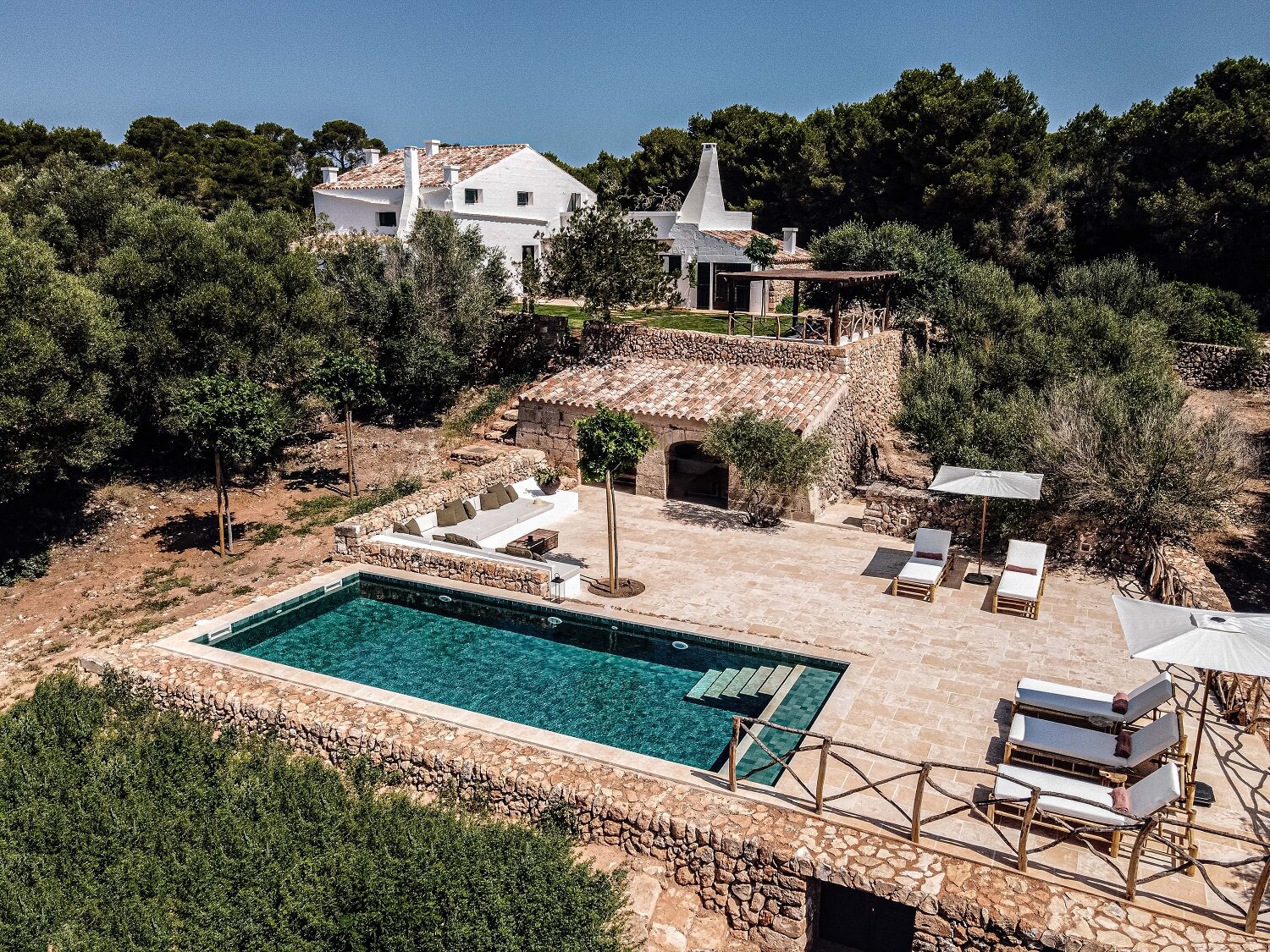 Finca Bellavista is a serene farmhouse on Menorca that can be rented as a holiday home. It has a great outdoor space with a swimming pool and views over the Menorcan landscape.
The owners of this restored Victorian house created a private oasis in the garden using loads of greenery.
Imrich Lodge, the self-built log house of Nicky and her husband Grizz, features a splendid outdoor space that oozes charm and warmth.
These were, in my opinion, the best balconies & gardens of 2022. If you want to take a look at the best spaces of previous years you can check out the entire best of category by clicking here.