A Luxurious Dutch Villa in a Former Carriage House
Over the past two years, this former carriage house in The Netherlands has gone through an intensive renovation. The end result is a stunning luxury villa with an amazing garden that includes a swimming pool.
Though a gate you enter the driveway which leads to a beautiful white villa. The villa was built in 1880 as a carriage house and it definitely shows the charming characteristics of an old building.
Indoors, the rooms have been modernized while still maintaining historic elements like the exposed wooden beams in the bedroom. The interiors are classic and in serene color tones which creates a beautiful modern classic family home.
You enter the home in this grand space that is now a combined foyer, living area, and home office. The stone floor (with underfloor heating) is a nice nod to the former use of this building.
From this space you can go upstairs or enter the living and kitchen areas.
The calm family room has a big corner sofa surrounding the white fireplace. The walls are painted in a classic gray shade.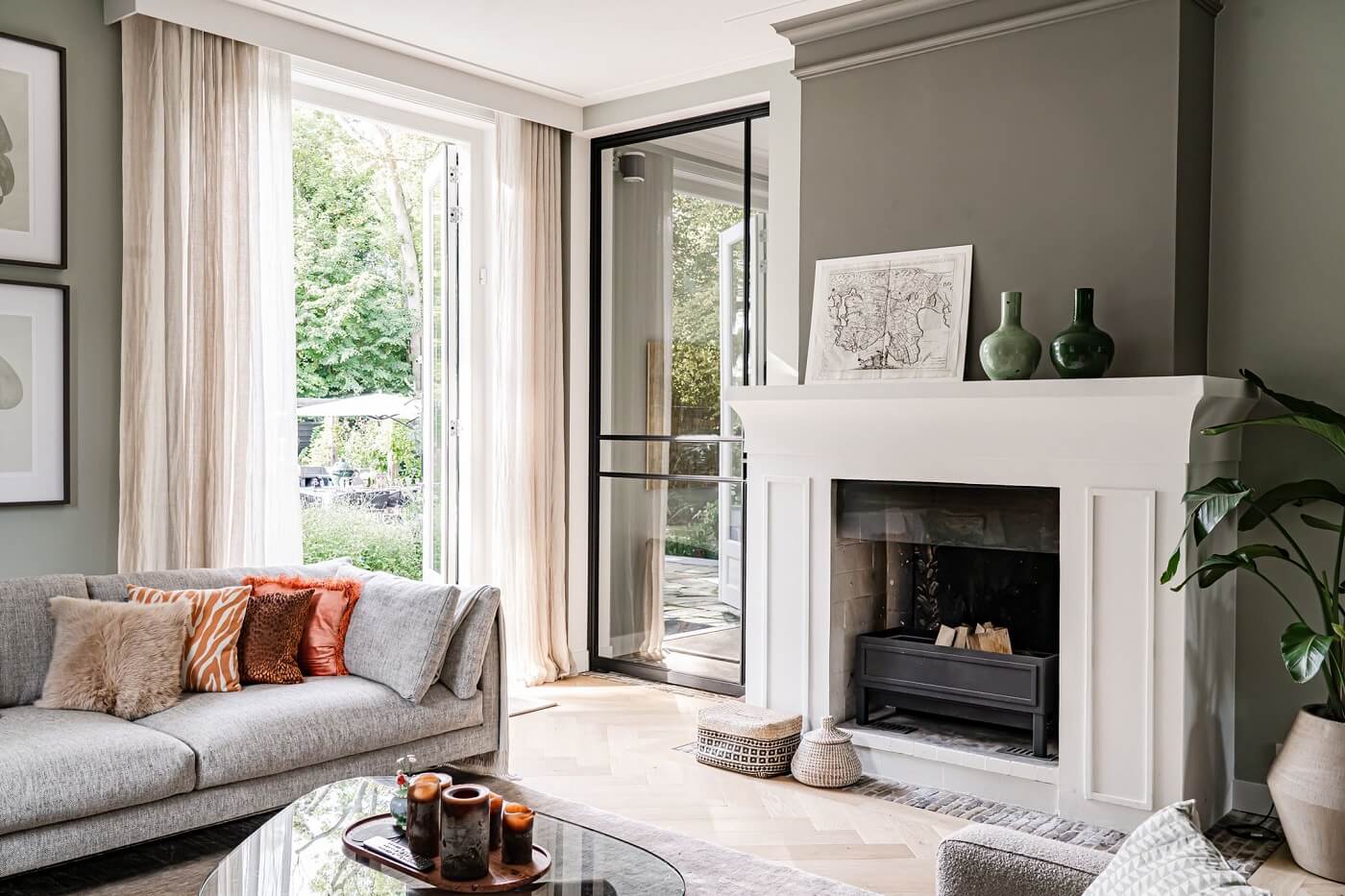 On the other side of the stone-floored area is the combined kitchen and dining room. It's a grand space with a large dining table and black kitchen that includes a kitchen island with a breakfast bar. On the floor lies a classic wooden herringbone floor.
This impressive spiral staircase leads you to the first floor with the bedrooms.
The master bedroom has historic wooden beams, a walk in closet, and an en suite bathroom with a sauna.
A view from the modern garden with swimming pool and outdoor kitchen.
The Ibiza-style garden is centered around this swimming pool and has large lounge and dining areas as well as plenty of greenery.
Every child's dream: a wonderful treehouse.
This villa in The Netherlands is currently for sale and listed with Mooijekind Vleut Makelaars