Jenna Lyon's Colorful SoHo Loft
This home has been circulating on the web for a while now but I recently came across extra pictures so that's a good reason to post this beauty again. Jenna Lyon renovated an old artist's studio into a bright and colorful loft apartment in SoHo.
The big eye-catching piece in the living space is the vintage Milo Baughman sofa covered in Pierre Frey velvet. I think the color is spectacular and i love the u-shape of the sofa, you get a lot of sitting space without cluttering with many seperate chairs or sofa's.
The grey/pink color scheme is spruced up with touches of brass with brass side tables, a brass kitchen backsplash, brass nightstands and brass taps.
In the bedroom area insteas of grey walls as you see in the rest of the home, Jenna opted for oak-paneled walls which give so much warmth to this private space. Industrial doors seperate the bedroom from the stunning marble bathroom (oh if only my bathroom looked that good!)
I really love this home filled with colors, art and unique design inspiration.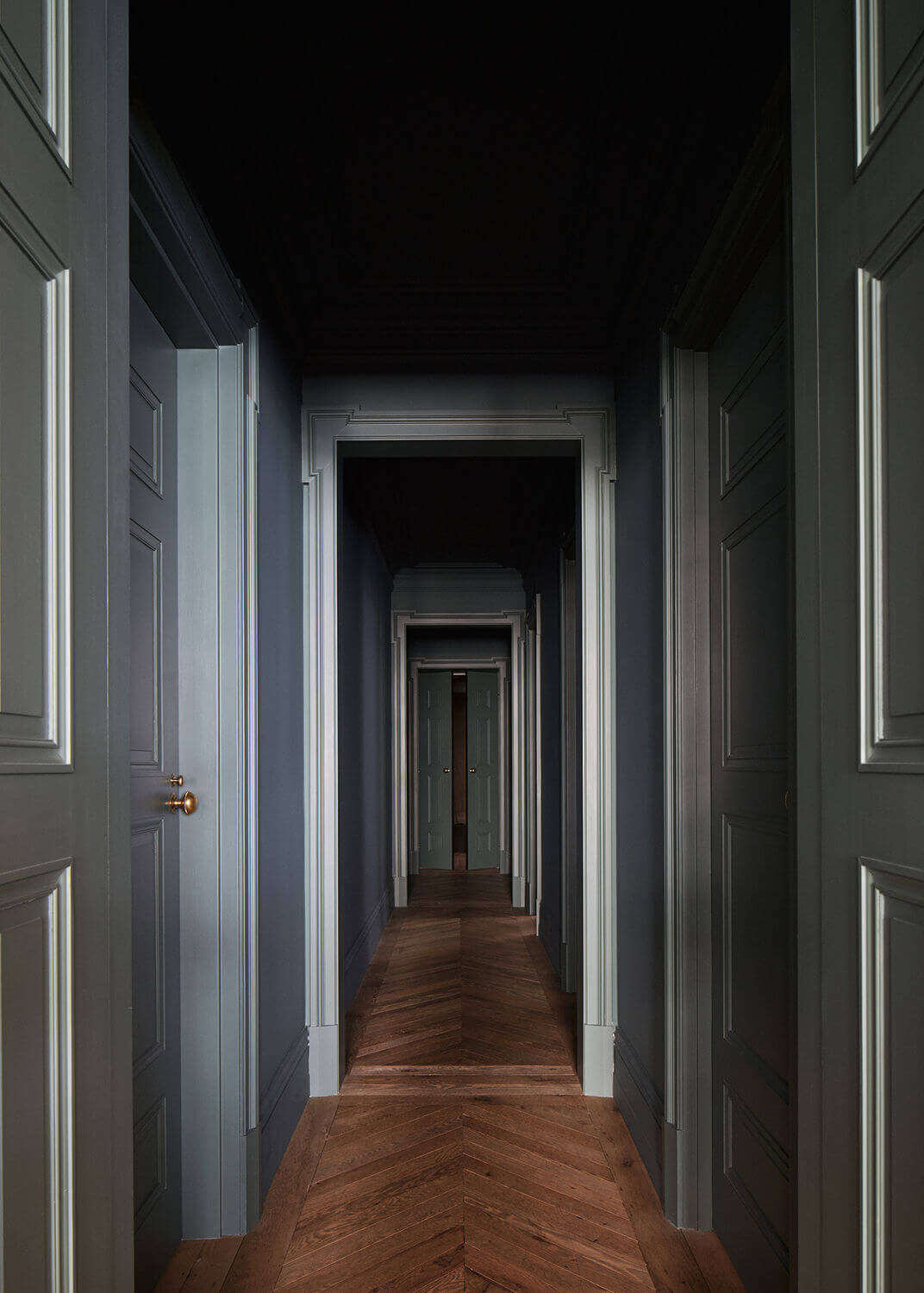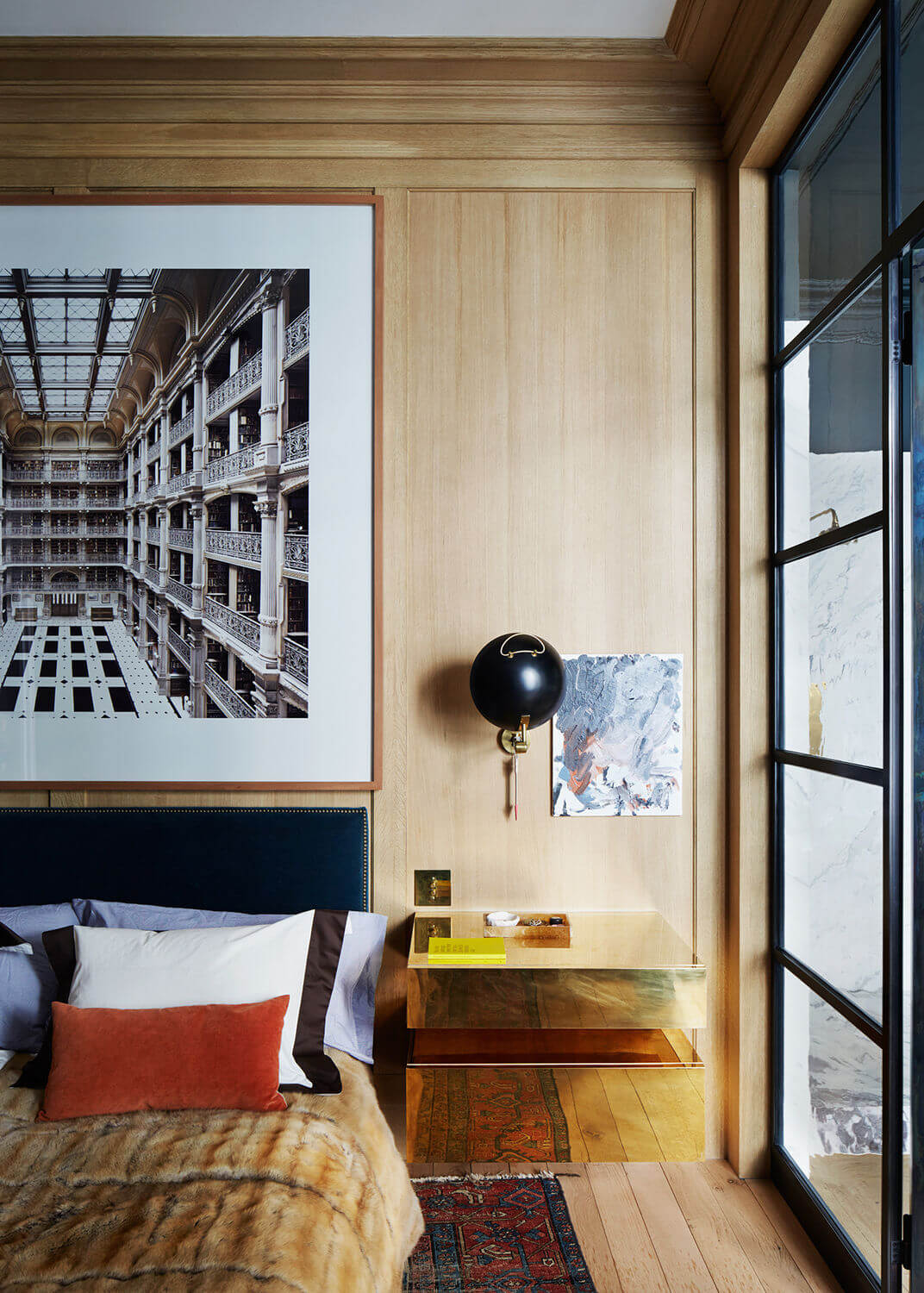 photography by Simon Watson