A Quirky London Home Decorated with Neon Colors
You can decorate with color in two ways. You can chose soft and harmonious colors that create a colorful but still calm home. Or you can go all out and mix and match bright colors and patterns into a vibrant home.
This home in London falls in the second category. The owners of this house combined vibrant color shades and fun patterns into a quirky home.
This quirky, colorful home is located on the first two floors of a Victorian townhouse in North London. The fun spaces are packed with artwork, plants, and unique design touches. If you love vibrant and neon colors than this home is for you.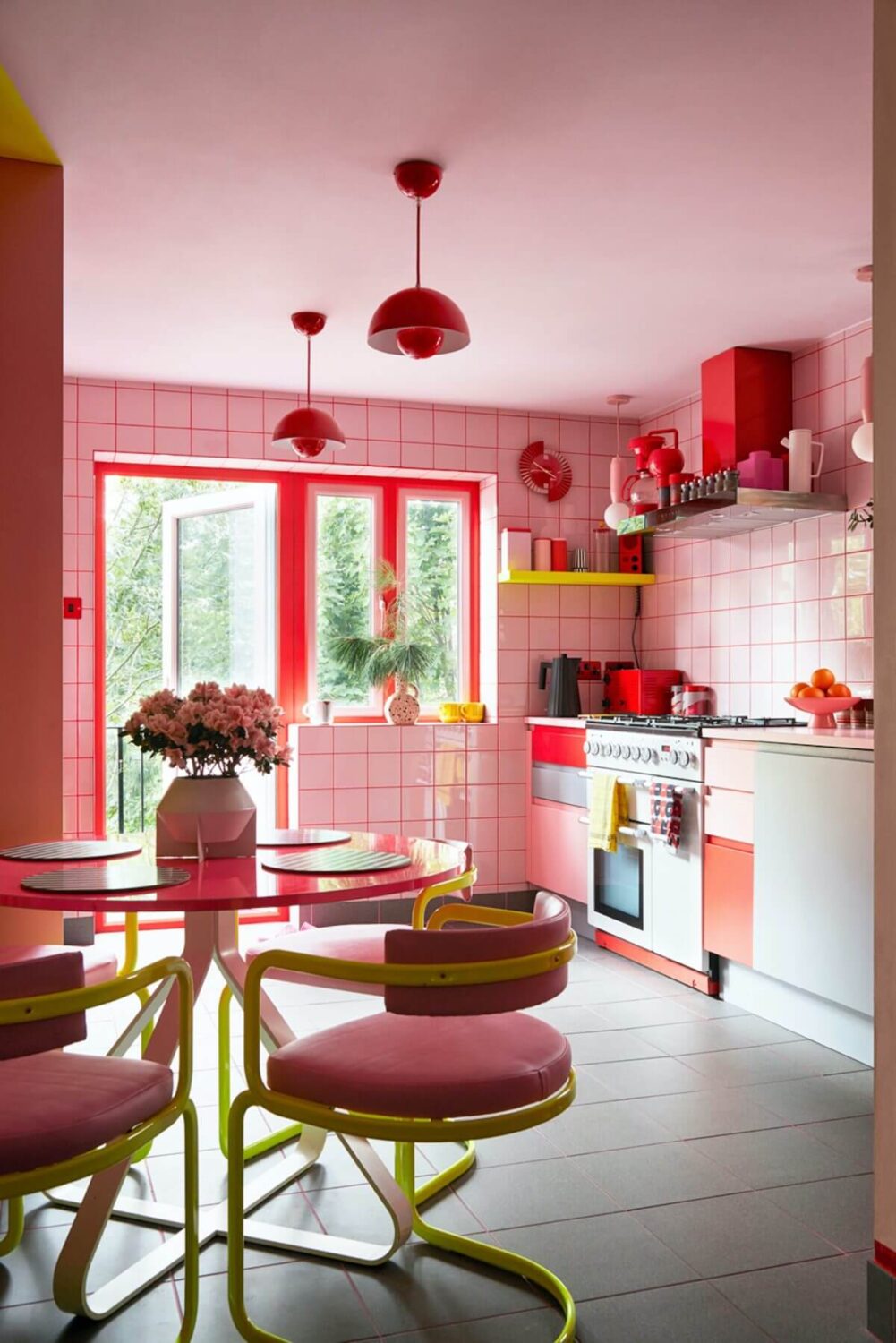 The kitchen is a pink, red, and neon yellow room. The spacious room has light pink tiles on the walls and a dining nook with round pink dining table.
Throughout the home you will find diagonal striped painted spaces. As you can also see here on the kitchen wall and the staircase.
We see more pink and neon yellow in the sitting room. This is combined with green elements in the plants and sofa. The original fireplace mantel is painted pink.
Just as in the kitchen you also see the diagonal stripes in the sitting room. The stripped floorboards have been handpainted with light pink and gray stripes. And the niches next to the fireplace have the same stripes.
Next to color is the house also decorated with colorful modern art.
A confetti pattern has been added to the staircase both on the floor as at the front of the stairs.
The staircase is decorated with colorful plates.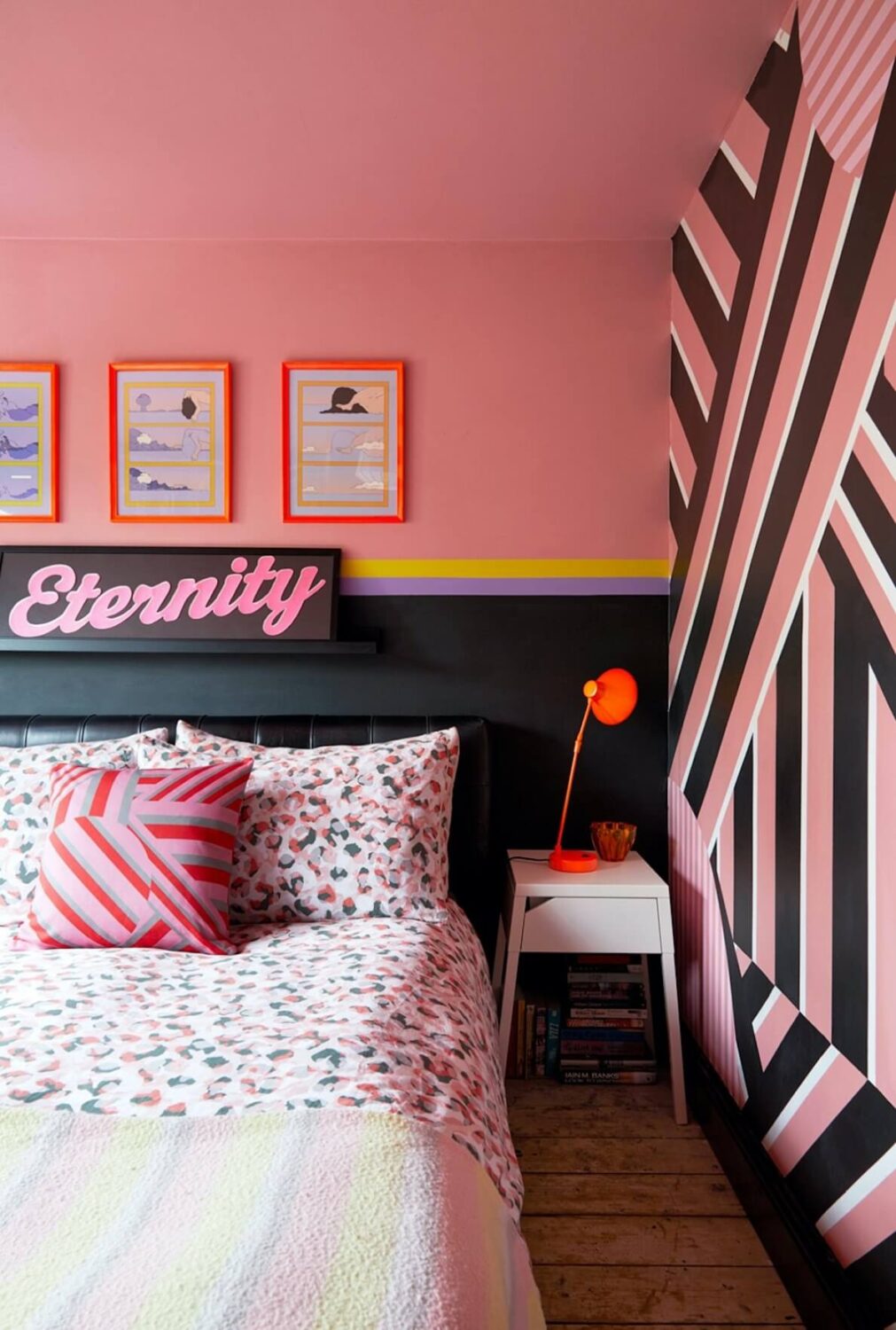 No room is the house in spared from color and pattern. And that includes the bedroom, though the color shades here are a tad calmer than in the rest of the house. The pink and black bedroom also has beautiful raw wooden floorboards.
This is a home that will not appeal to everyone who follows this blog. But I think that the quirky and colorful spaces are absolutely unique and you can find multiple unique paint ideas in this amazing home.
photography via Shootfactory