The Funky Colorful London Home of Artist Morag Myerscough
And now for something a bit diferent. Today's home tour is a delight if you're a lover of art, color and uniue design in interiors. Artist Morag Myerscough has made this former Victorian public house completely her own by filling it with art and color.
The Weavers Arms as the building was originally called has been converted into a spacious work/living dwelling with two entrances, one for the residential part and one for the work part. In the residential part you'll find every color of the rainbow from a blue & yellow kitchen to a pink snug and a rainbow-colored bookcase.
Even the outdoors got the Morag Myerscough treatment with spectacular colorful facades. Let's hope the next owner of this spectacular building (yes, it's for sale) keeps this art on the wall because it not only makes the building unique but it also has an uplifting effect to the surroundings.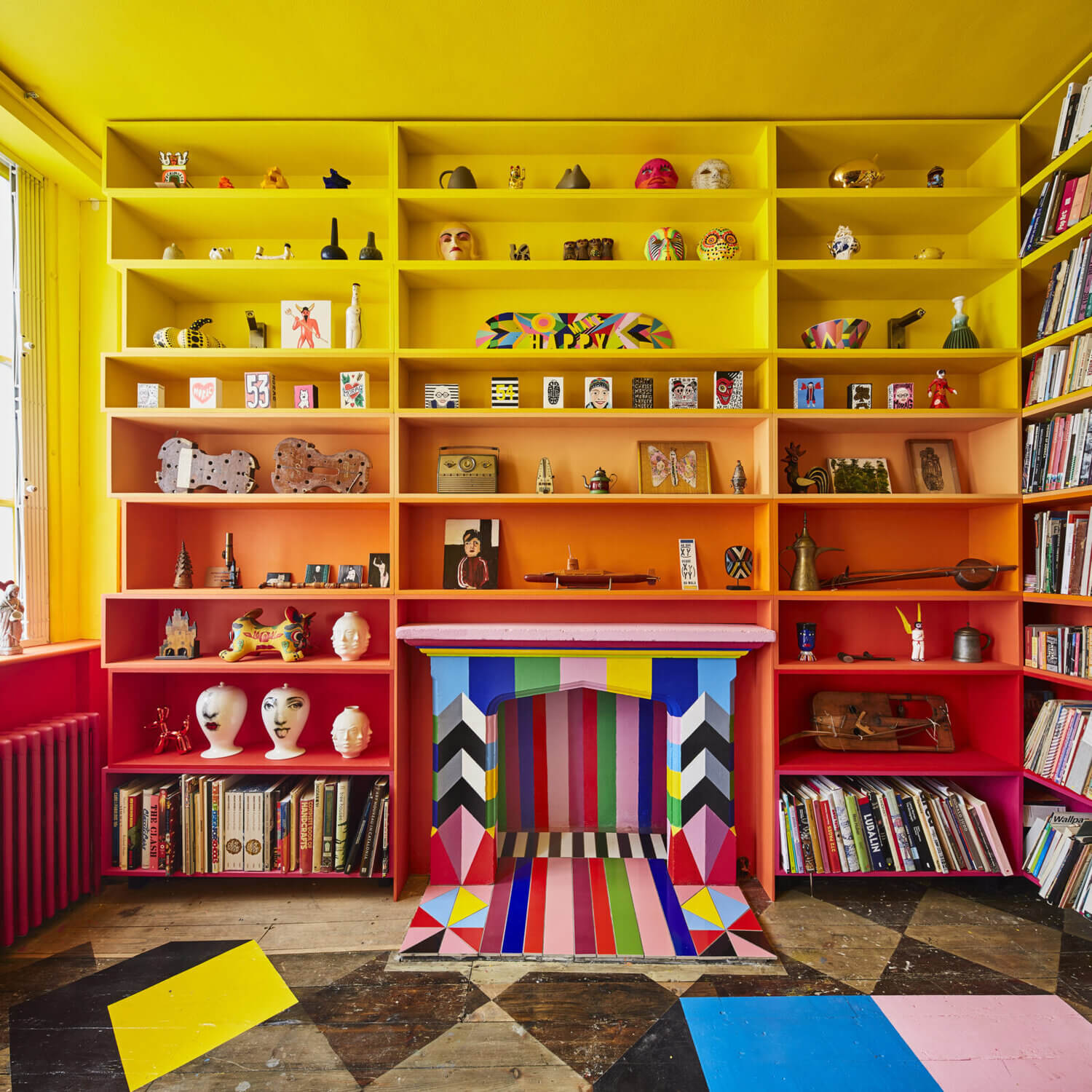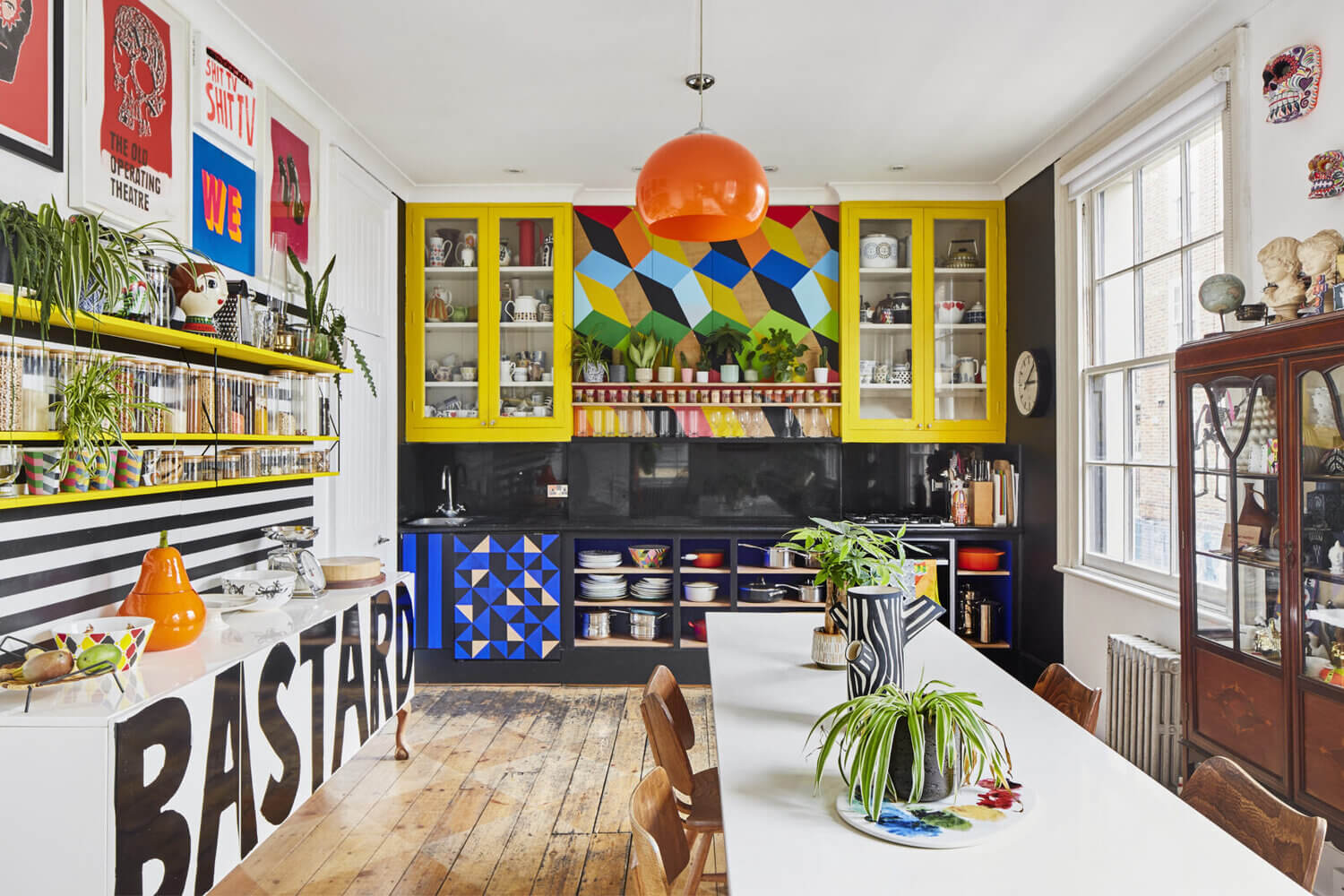 photography by The Modern House