A Barn House On The Coast Of Maine by Gil Schafer
Architect Gil Schafer has created a wonderful home in Camden Maine which includes a Japanese-style garden by Mohr & Seredin. The home has the feel of an old barn that has been carefully converted into a home but it's actually a new built for a couple that splits its time between New York and Boston (they will use this a 'vacation cottage' i'm not jealous at all).
The property is divided over three buildings: a barn-style cottage, a separate yoga and mediation studio, and a garage and bicycle shed which are all located around a courtyard. The main living space consists of a timer-framed structure with reclaimed antique barn boards and French doors that lead to the screened porch.
The house has a soft yellow cottage kitchen (rather similar in color in Gil's carriage house restoration, the laundry room has the same pale yellow color scheme. From yellow we turn blue into the master suite that includes a canopy bed, desk and an en-suite in a softer blue shade. This home is warm, cozy and filled with color and texture. Perfect design by Gil Schafer.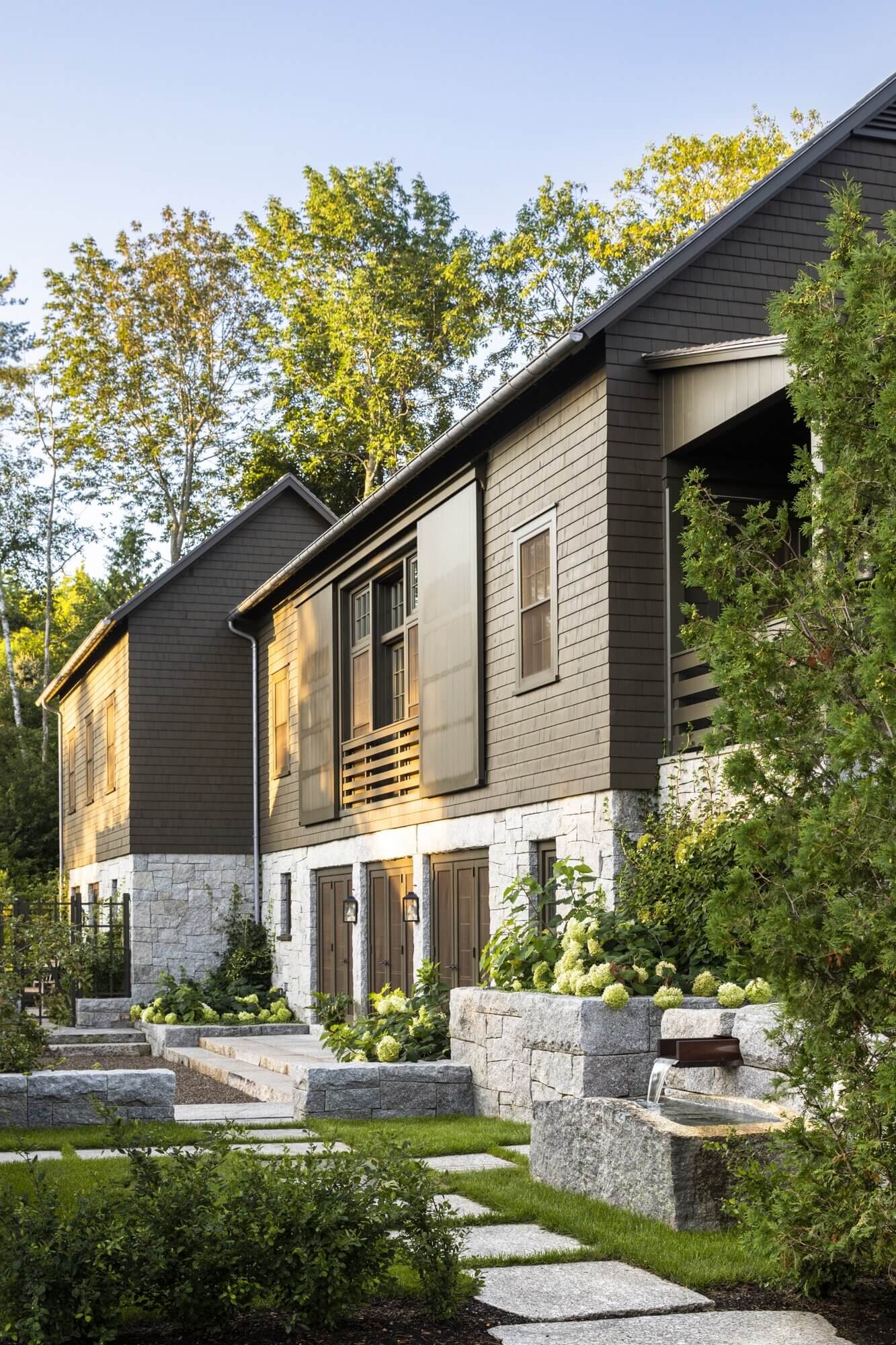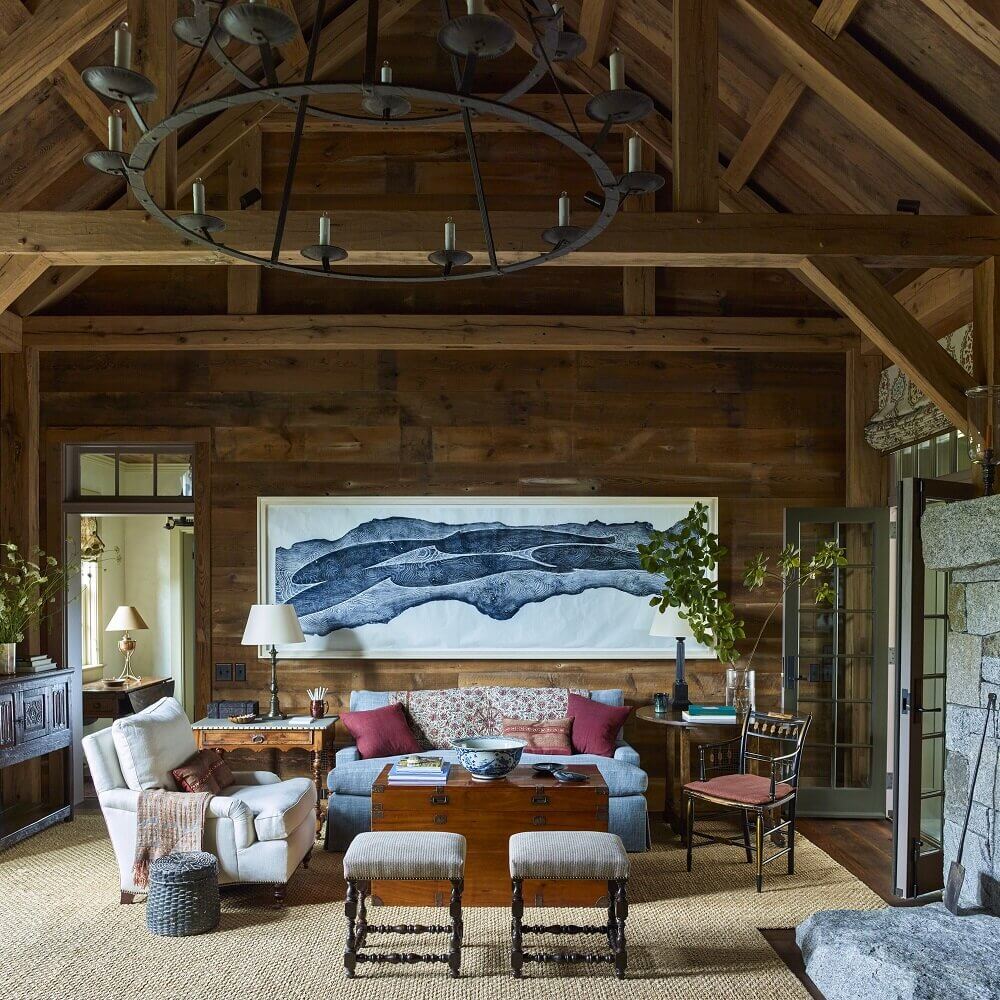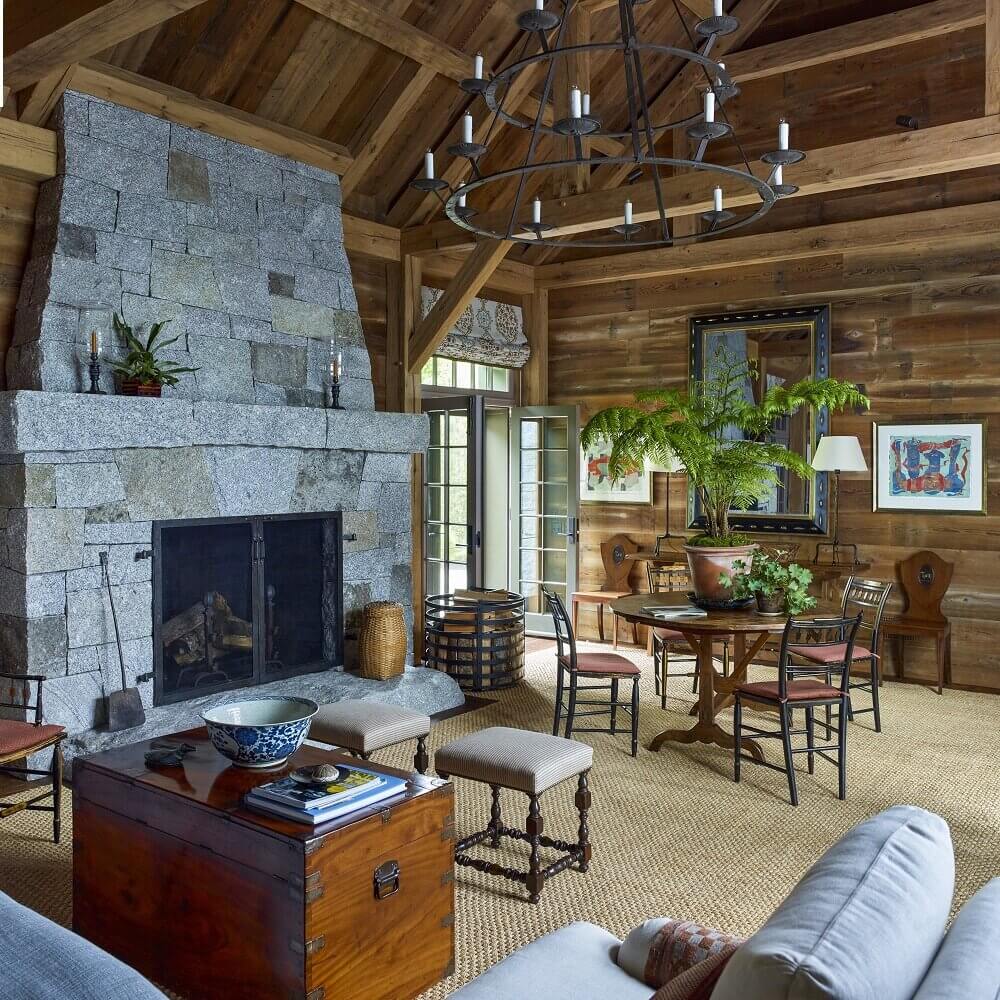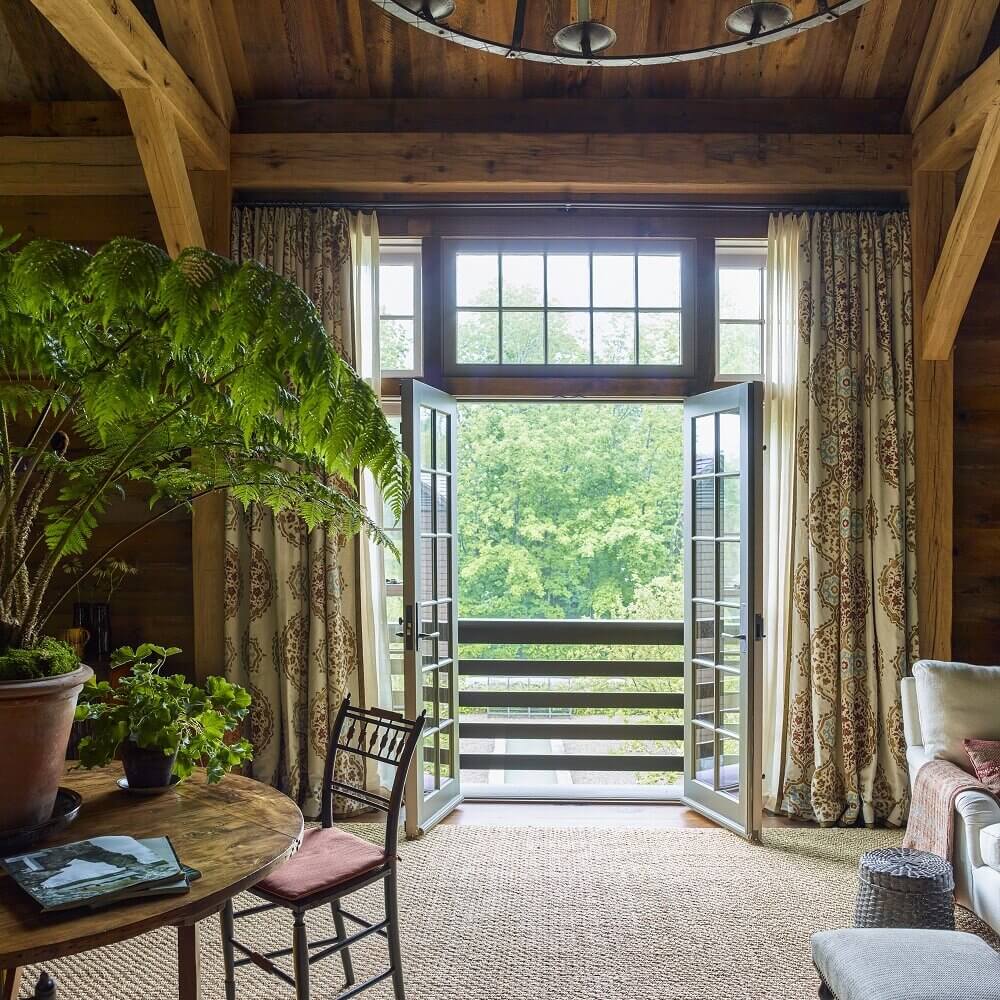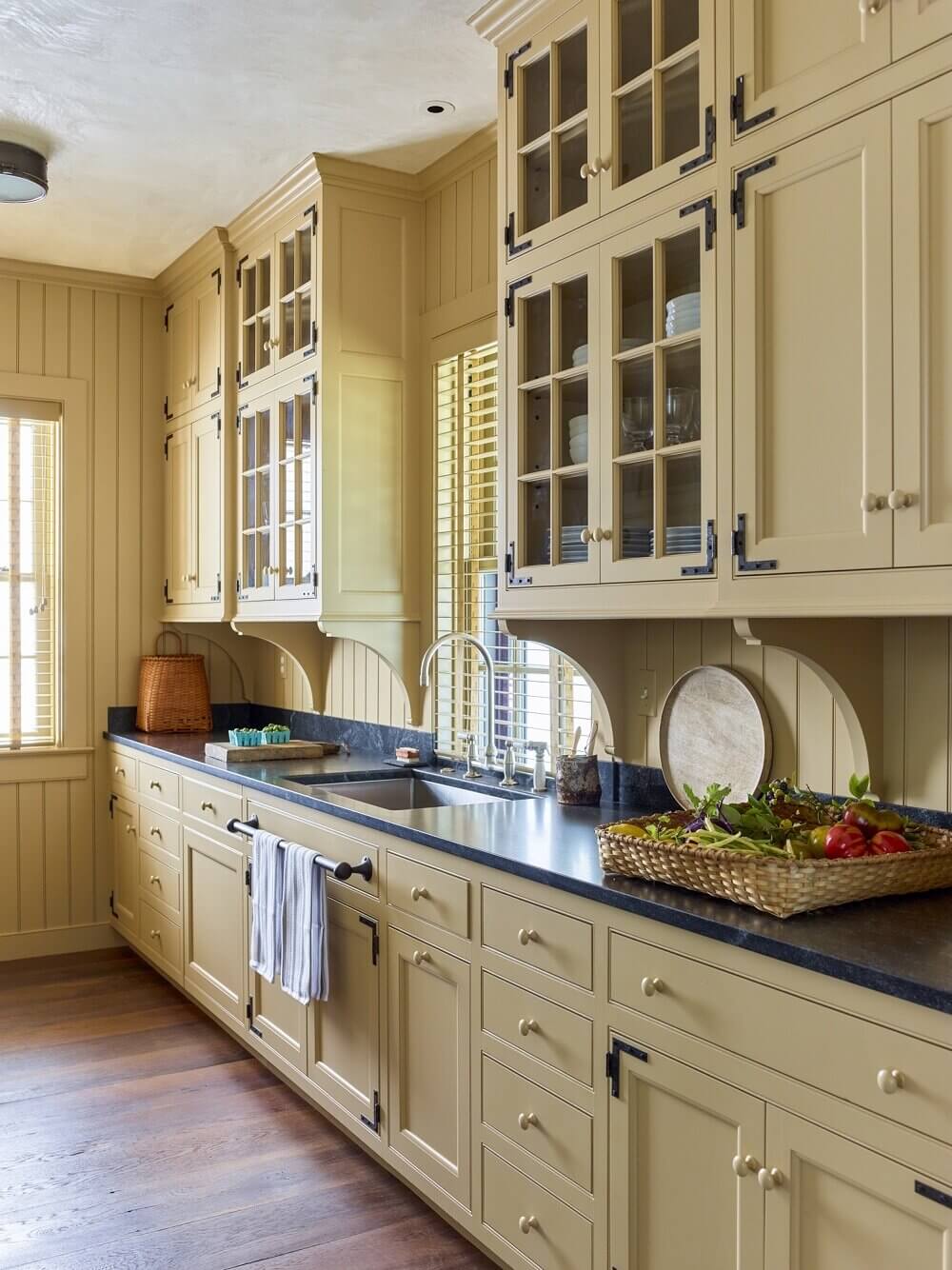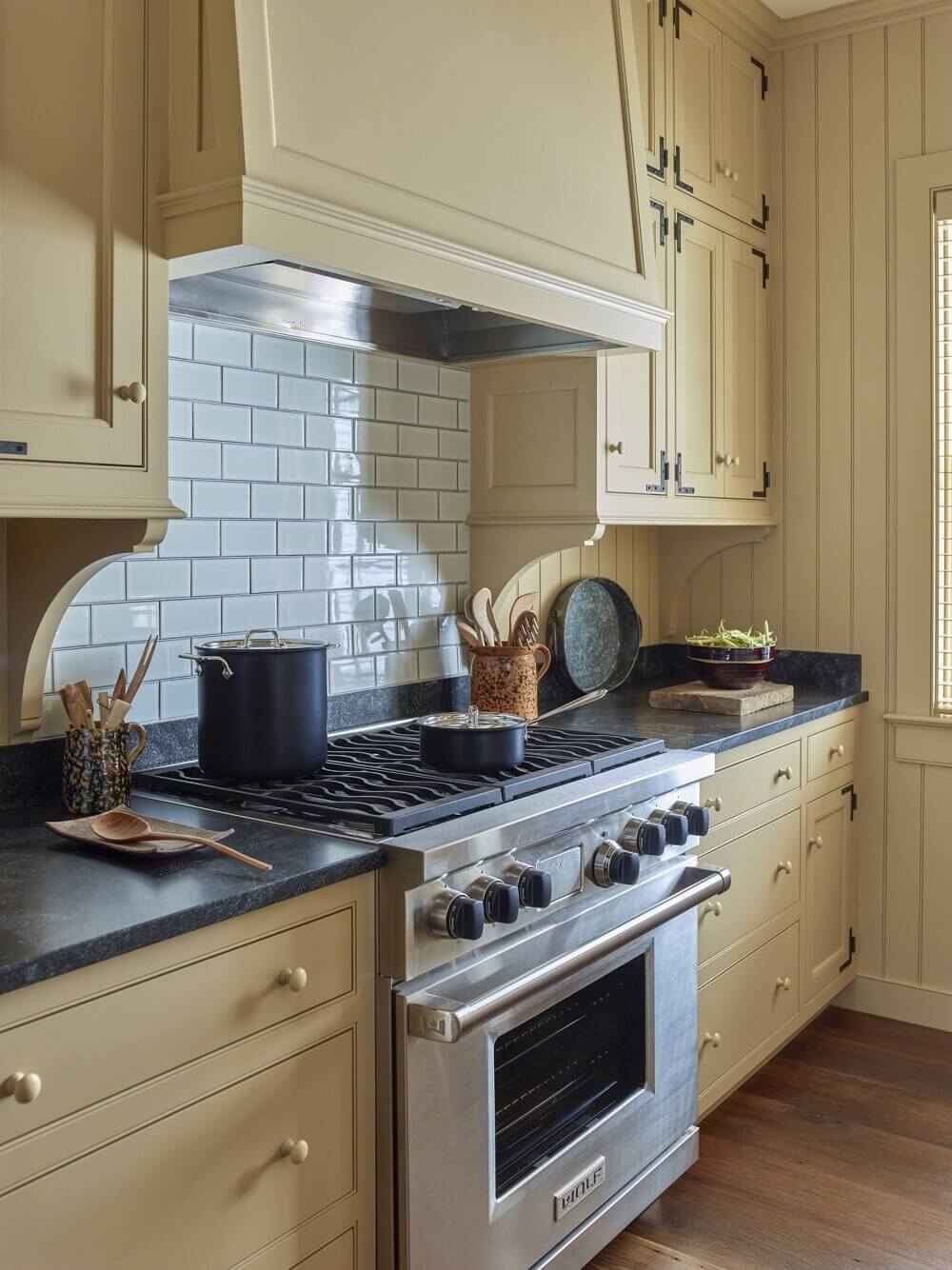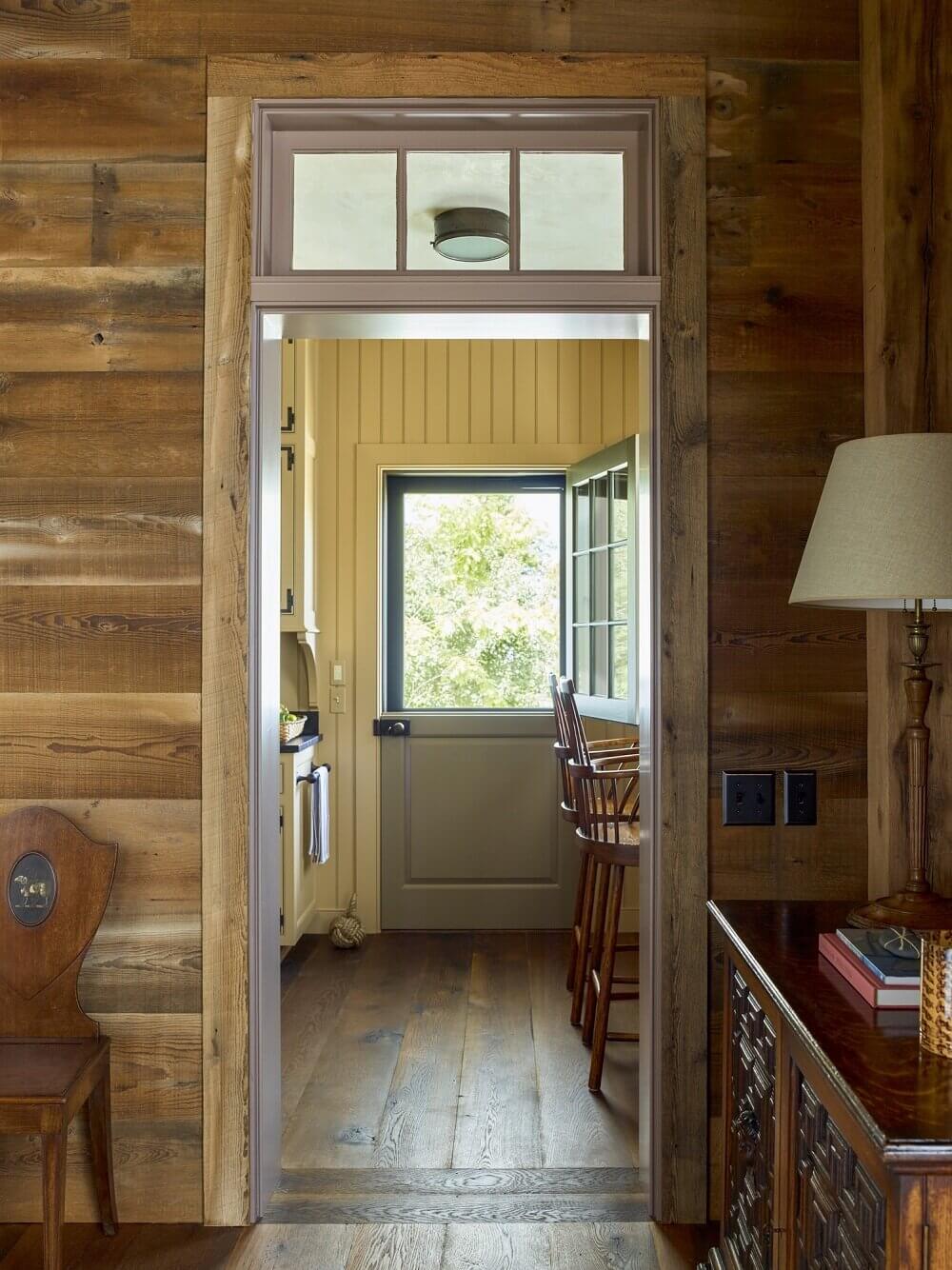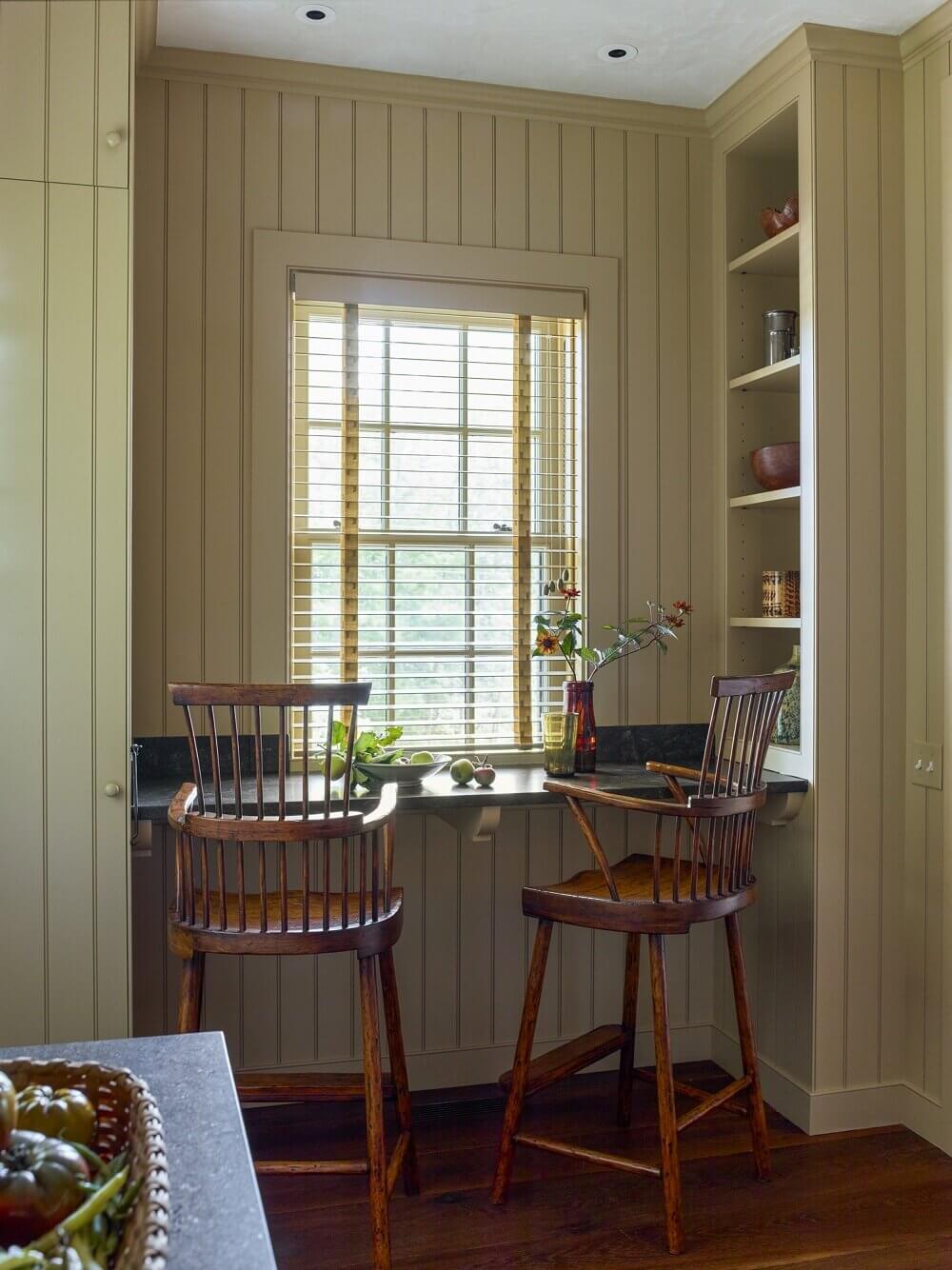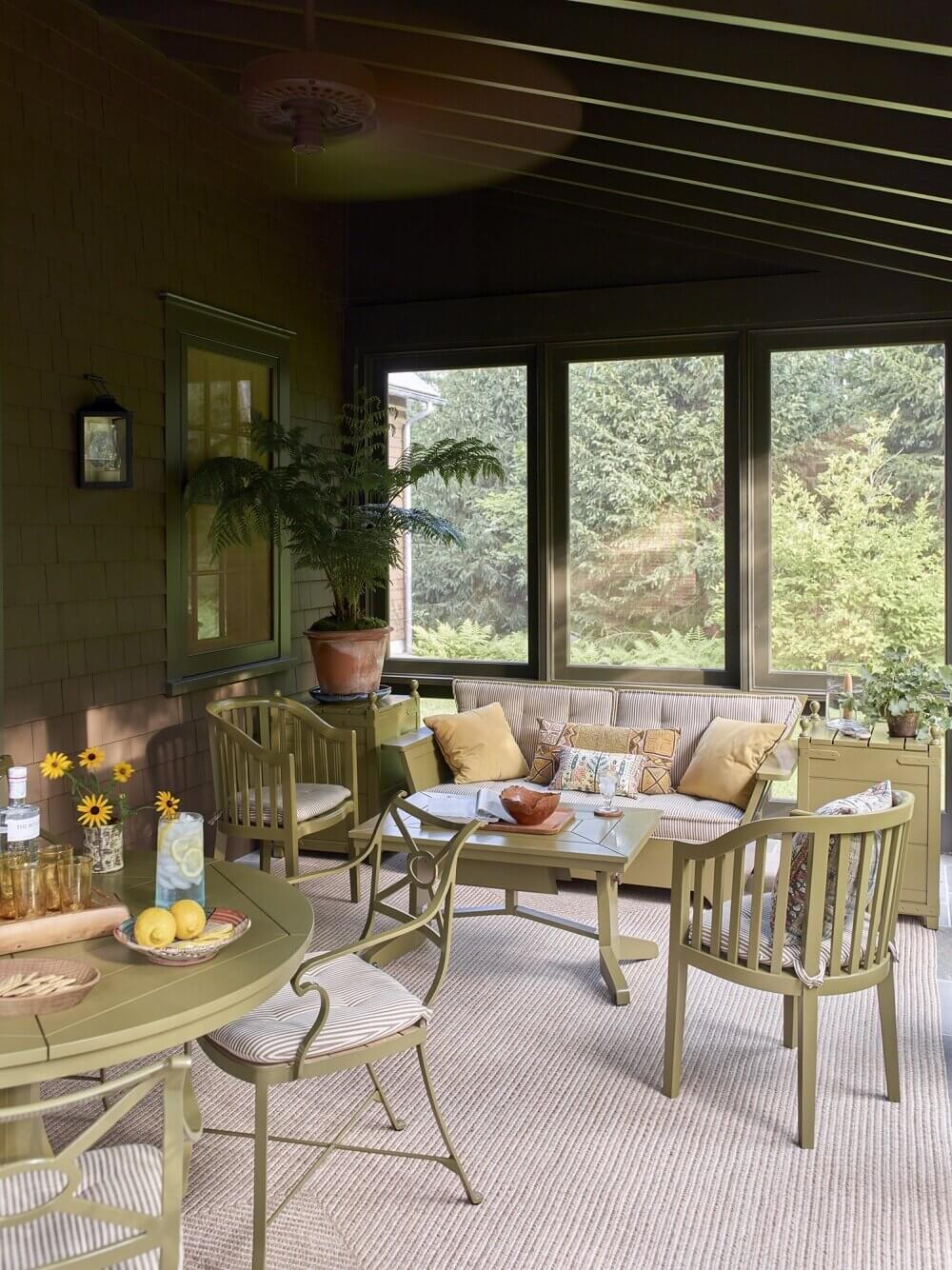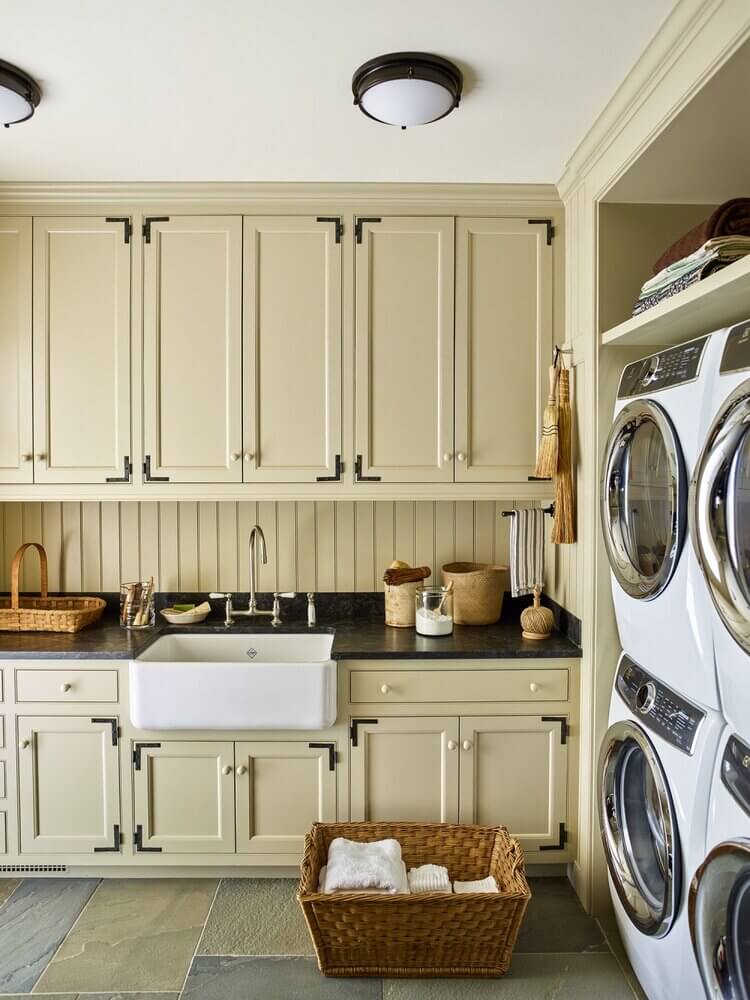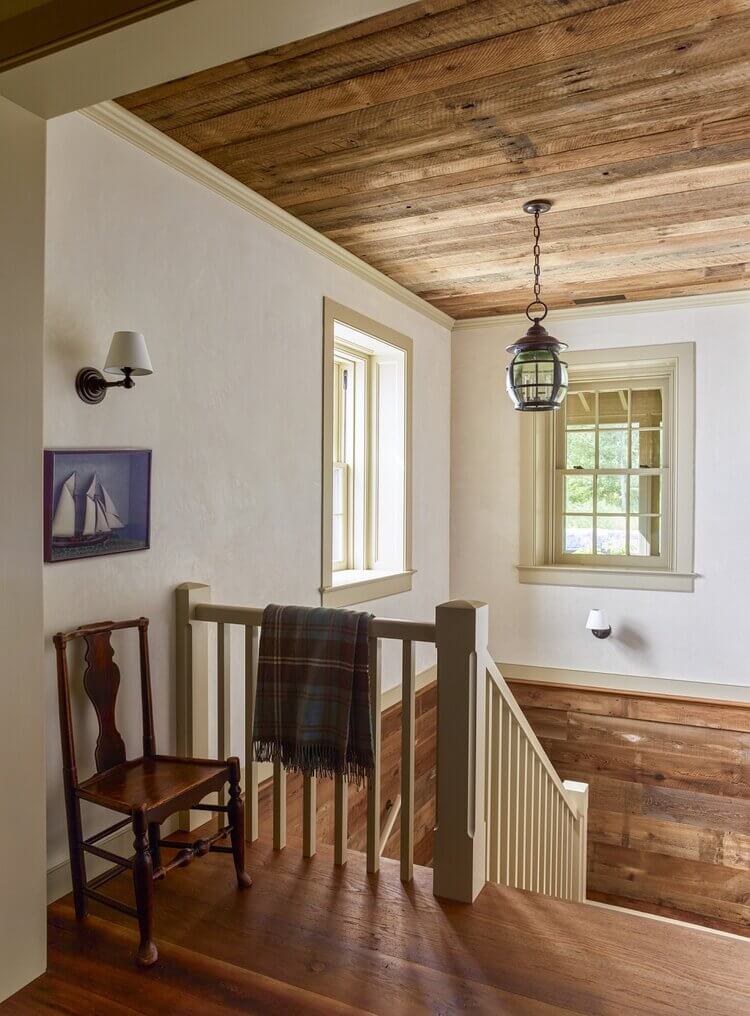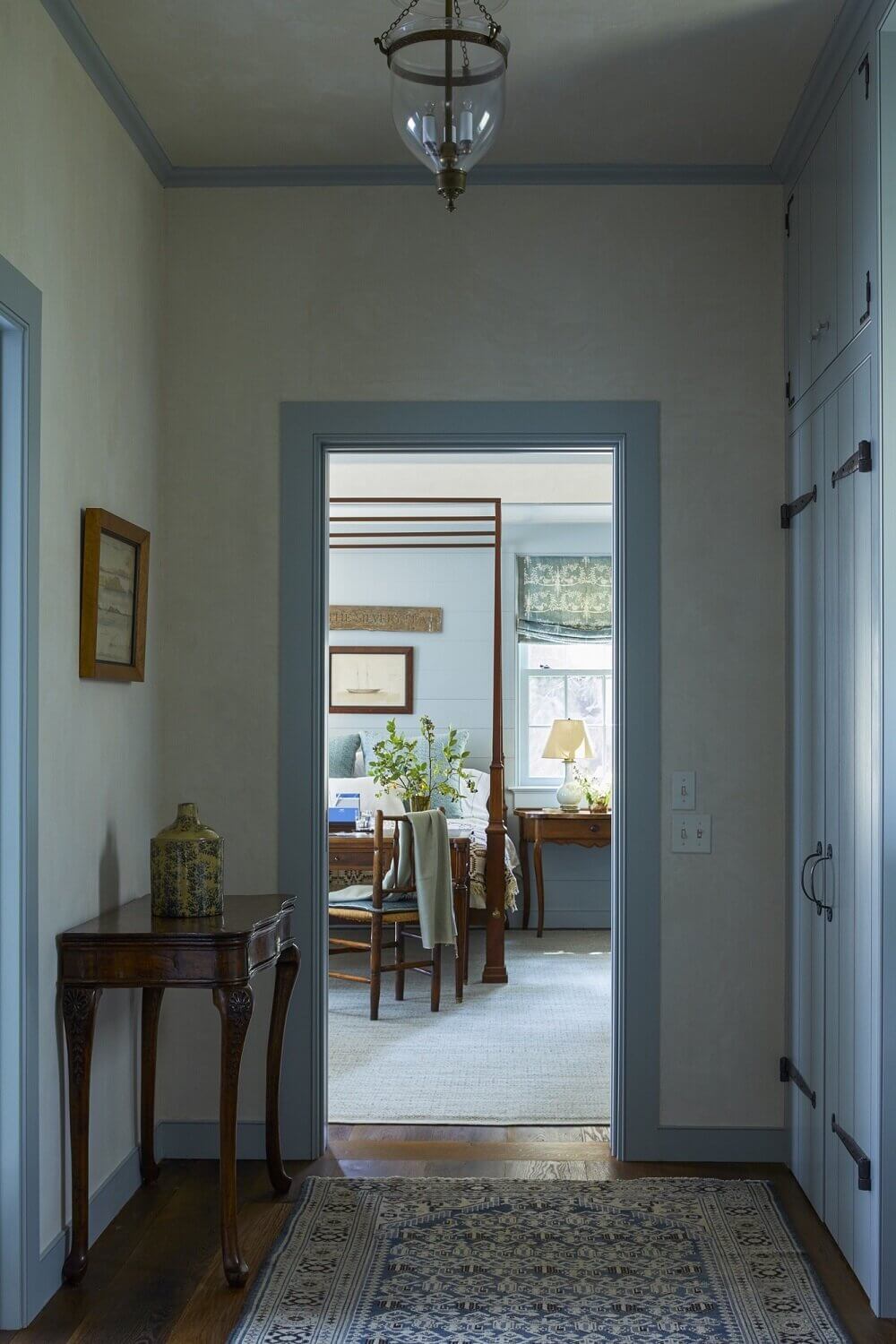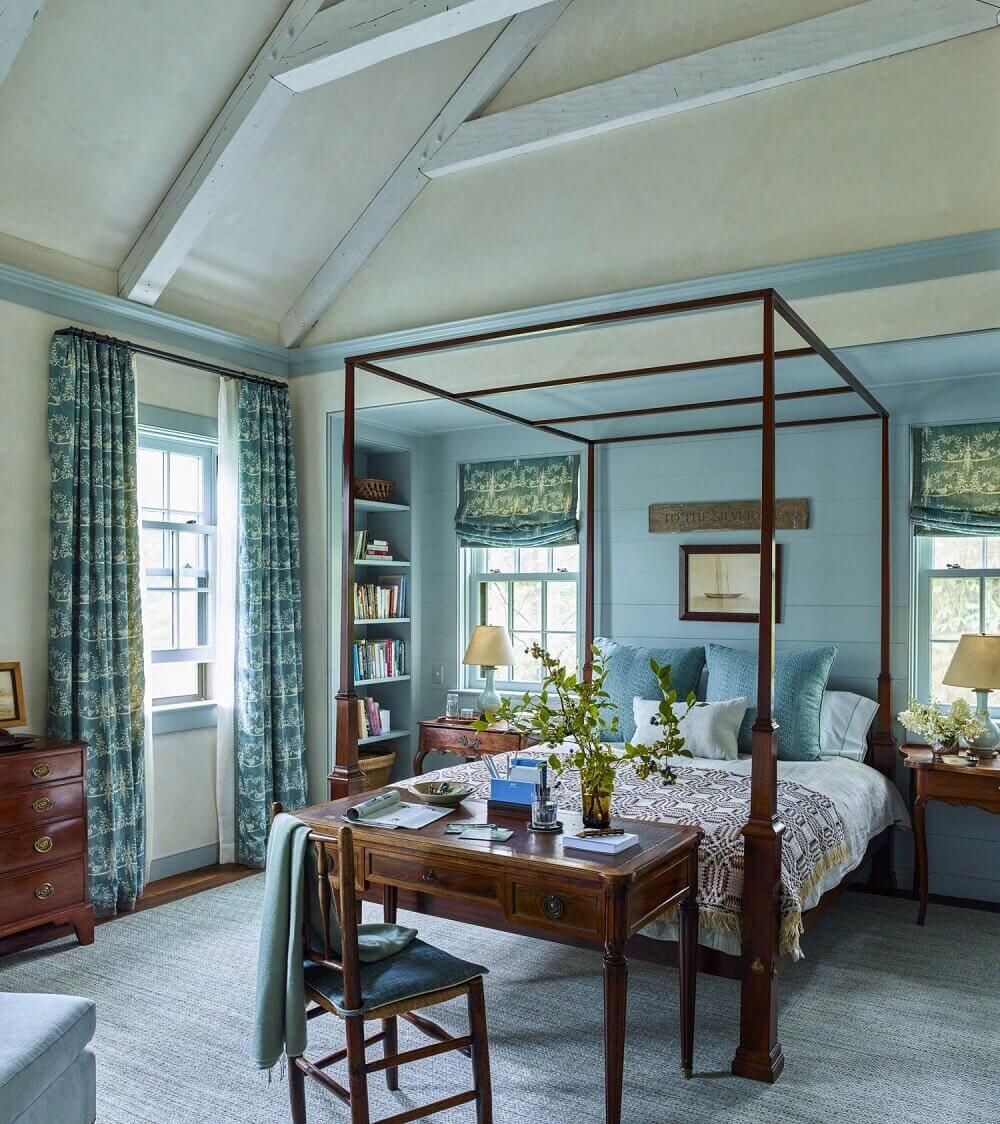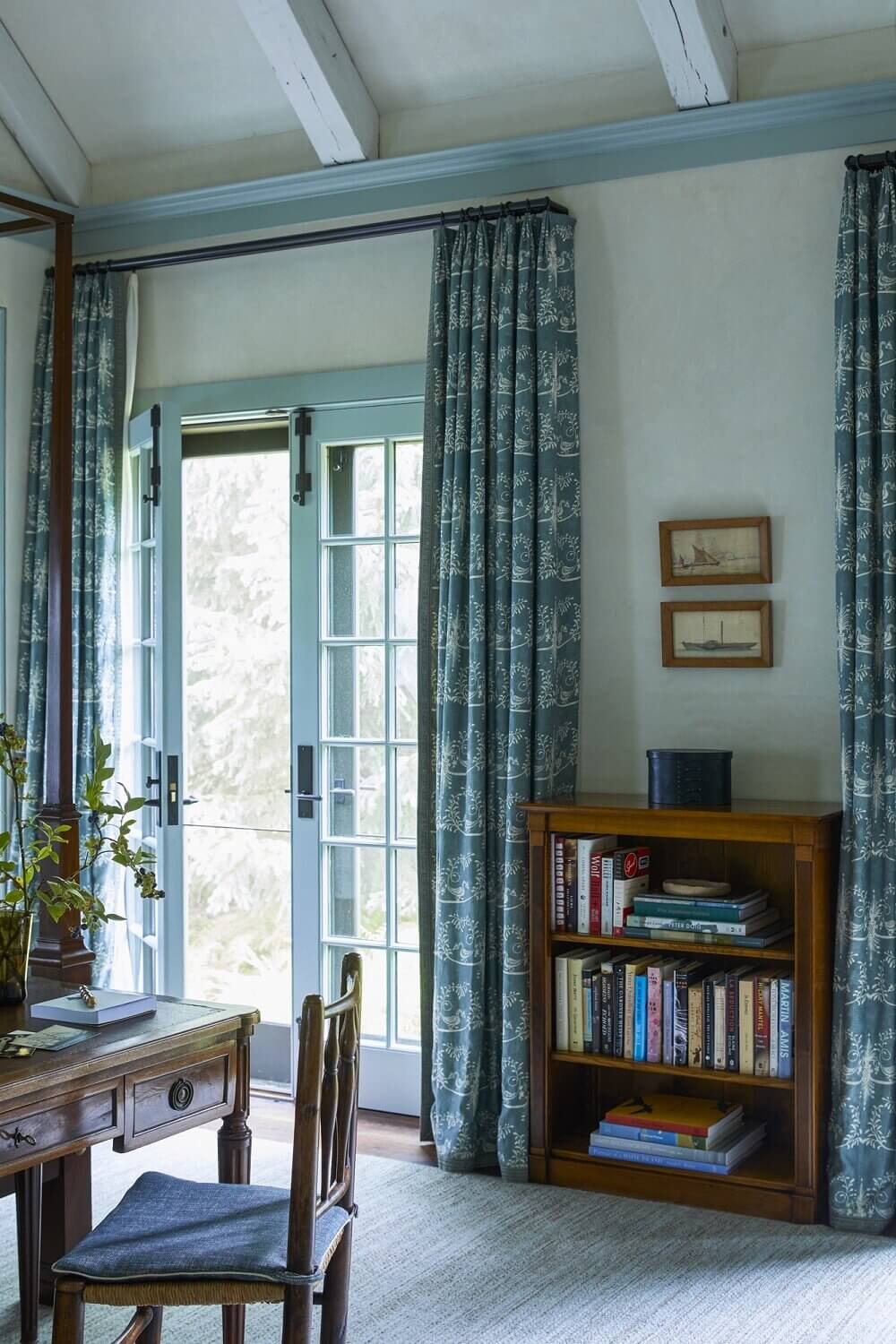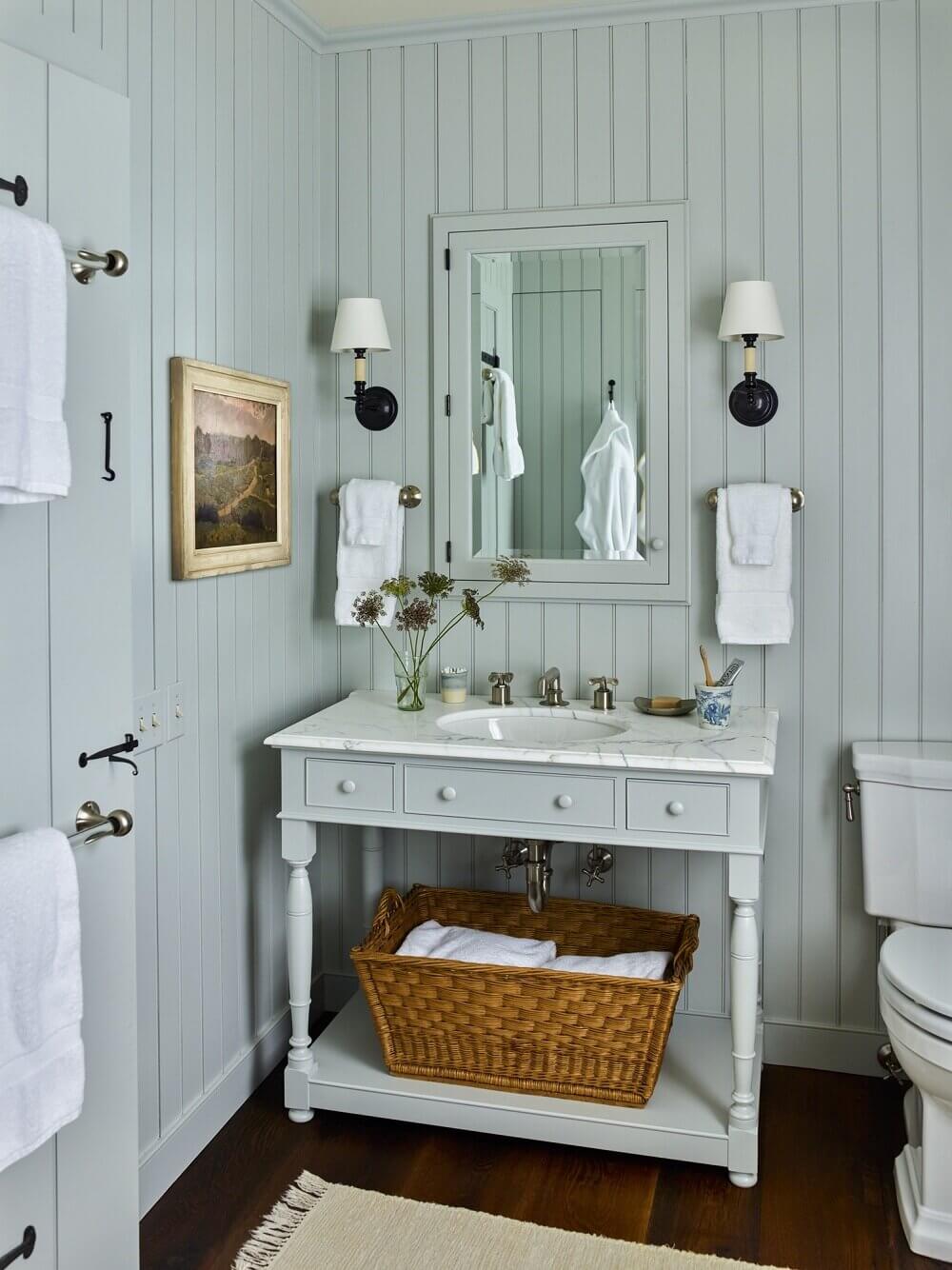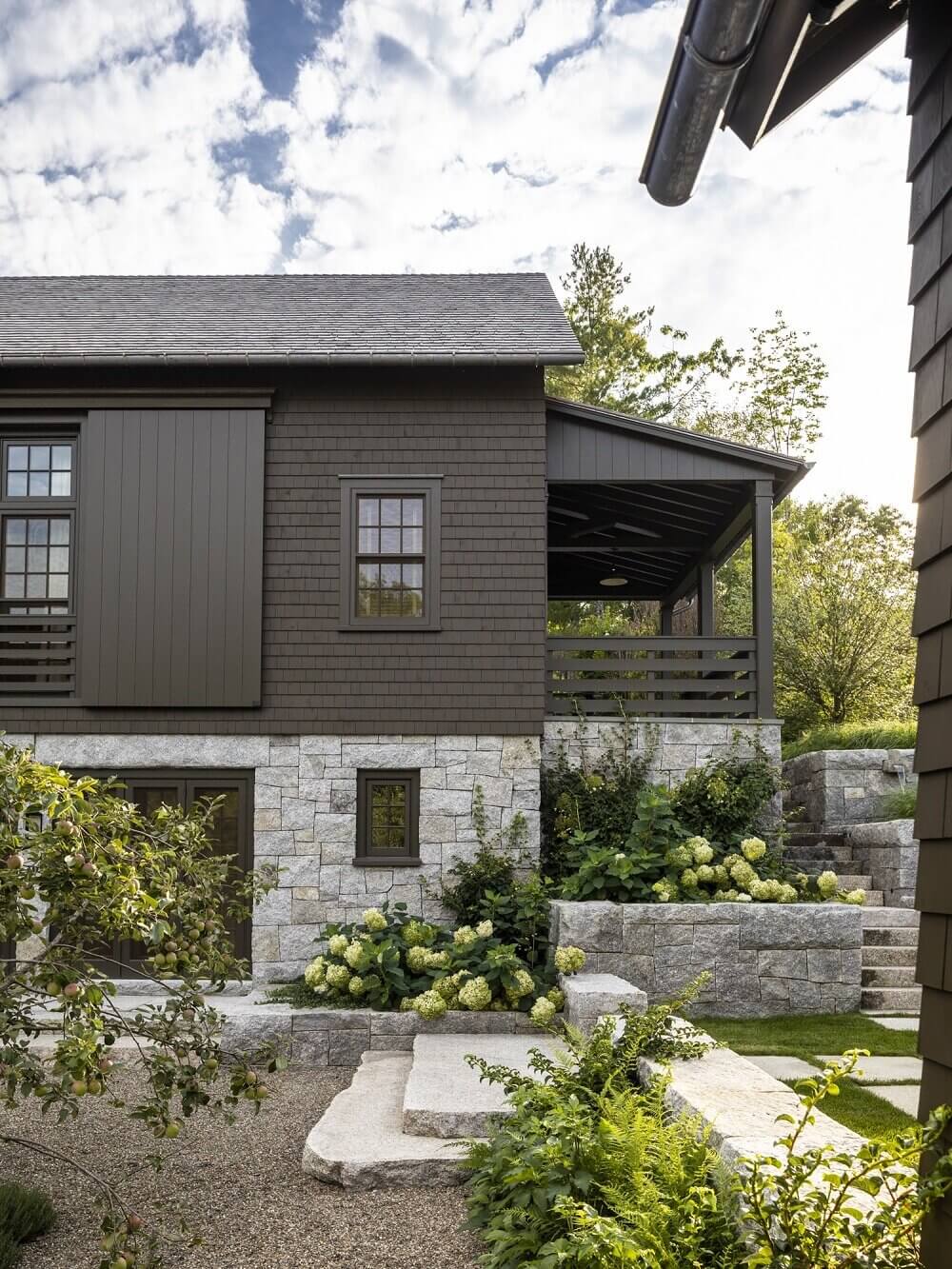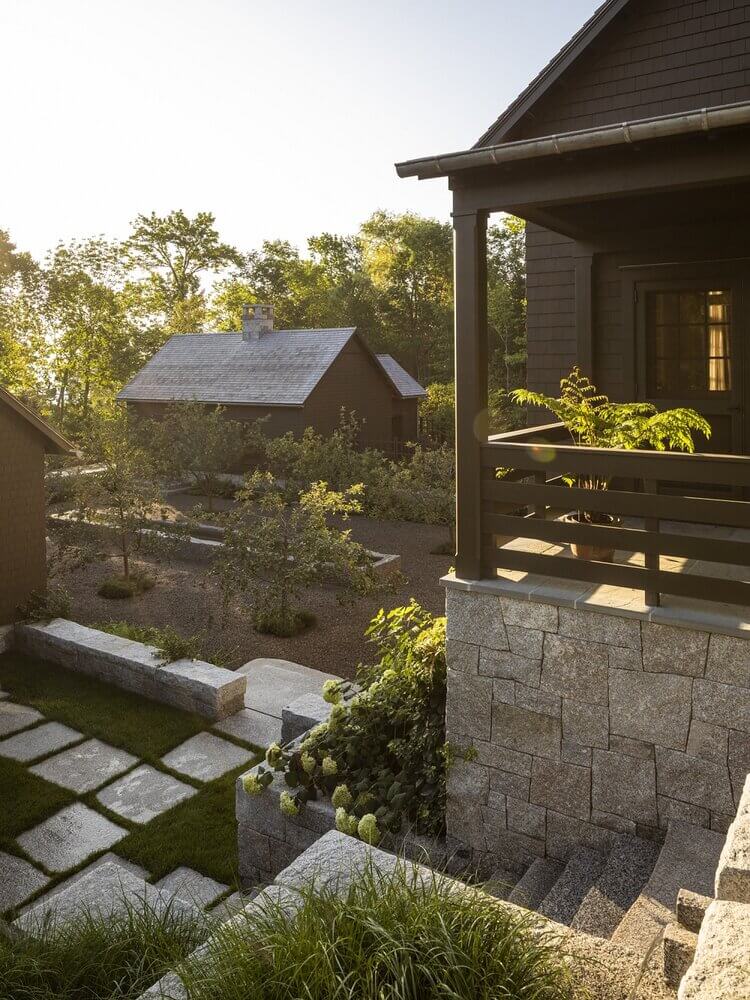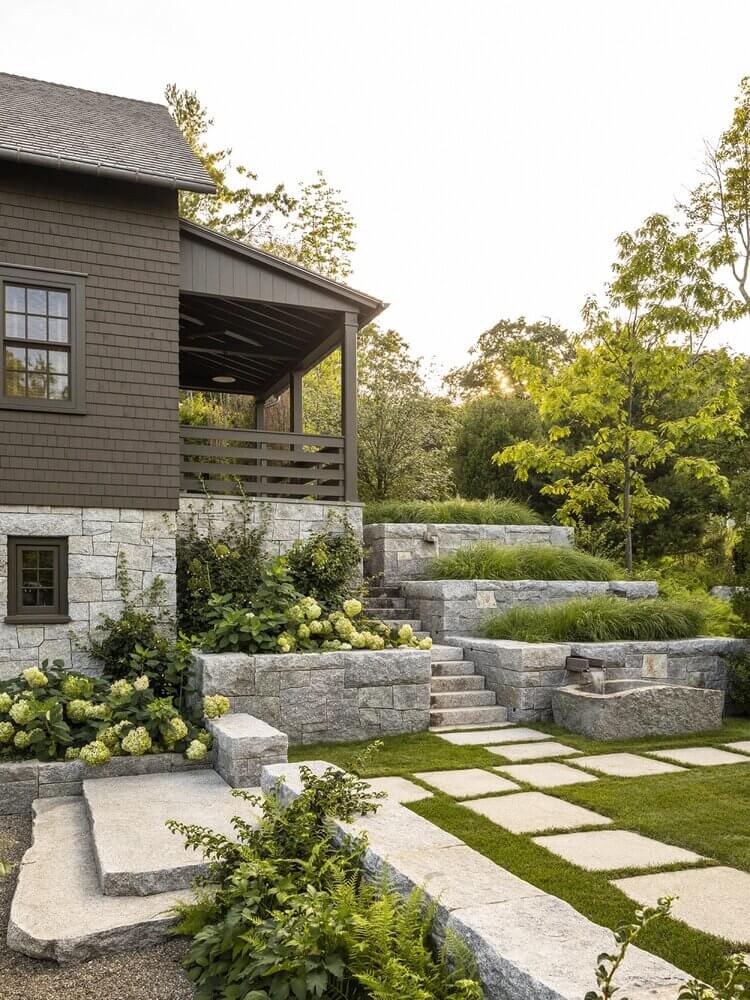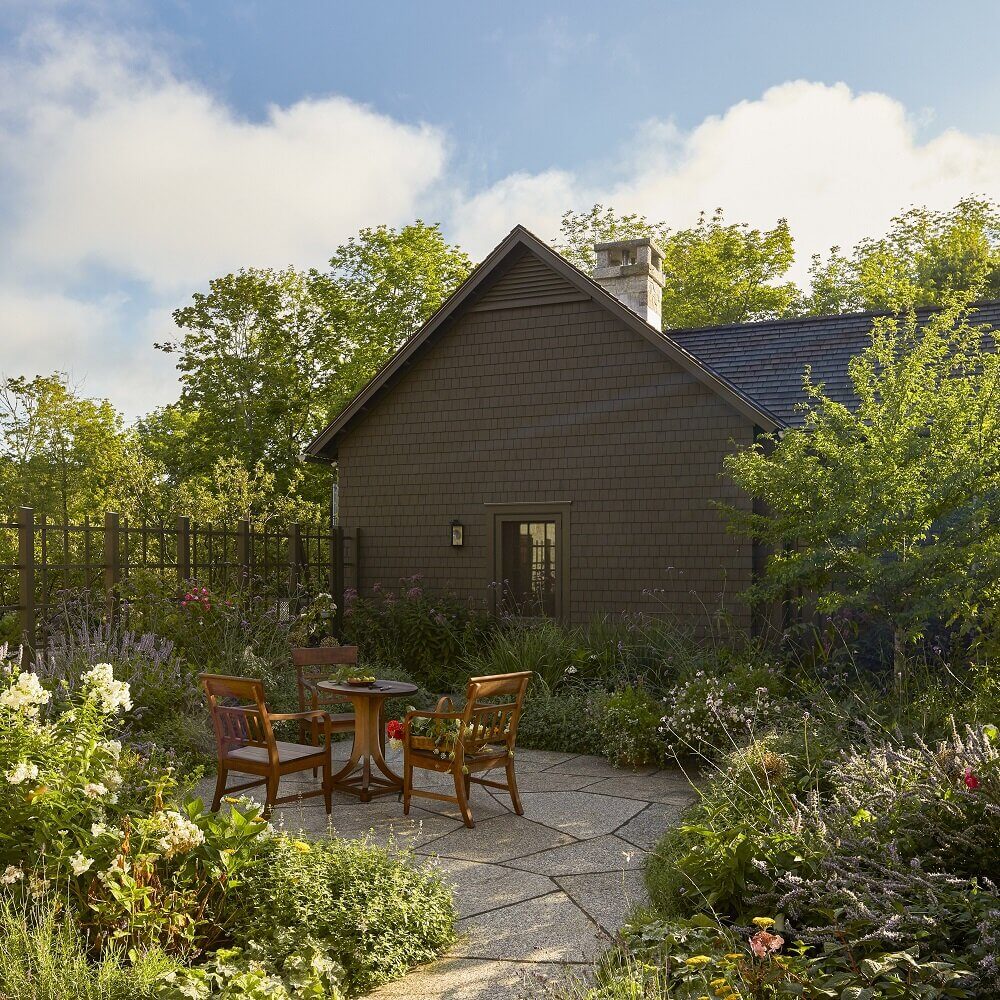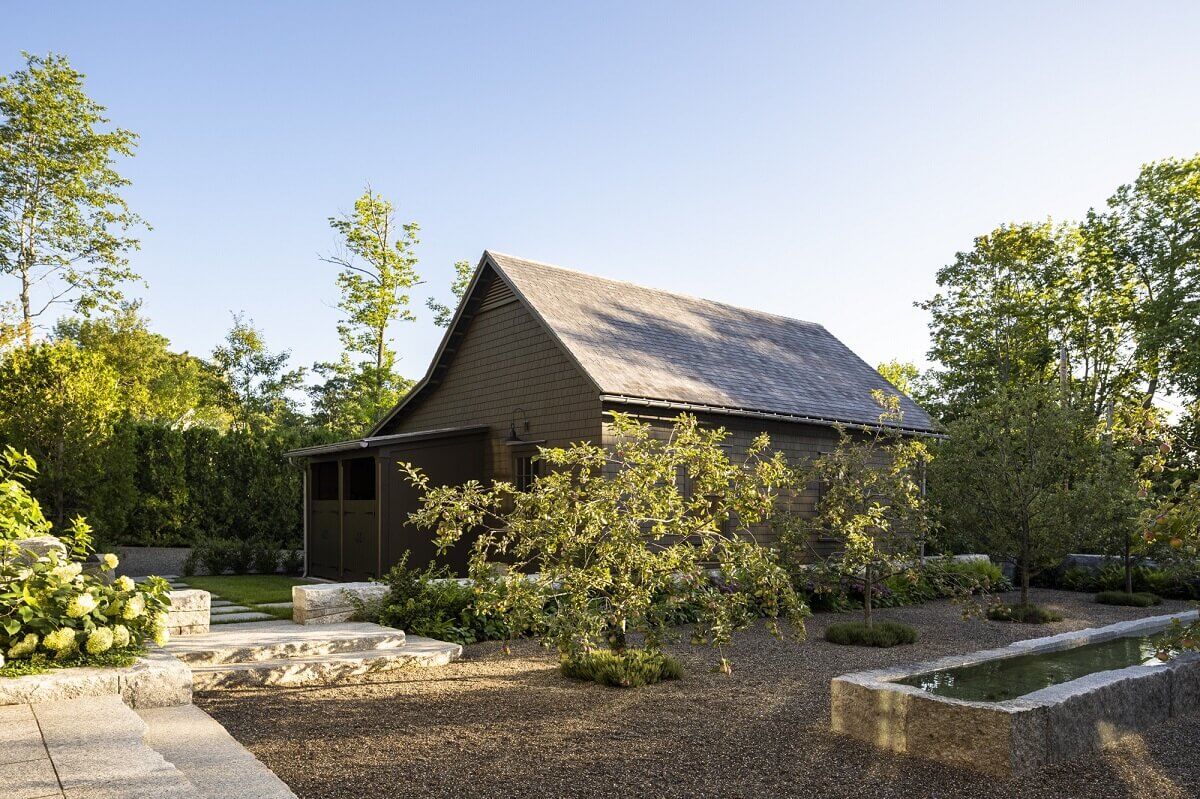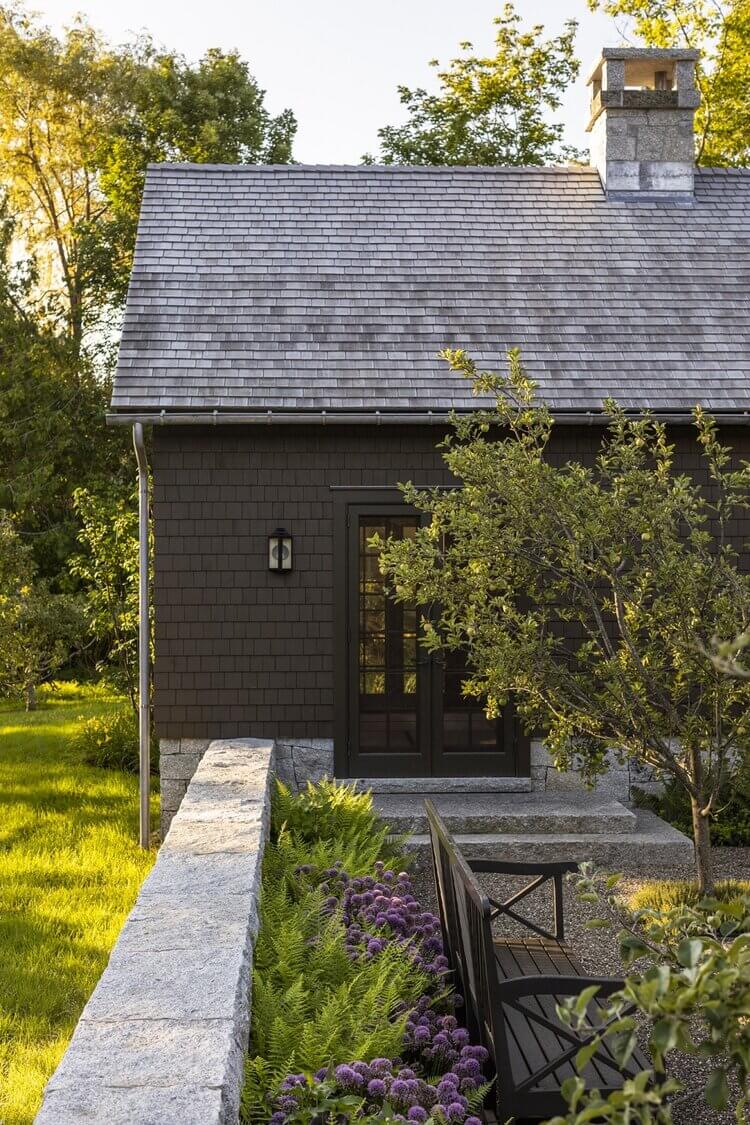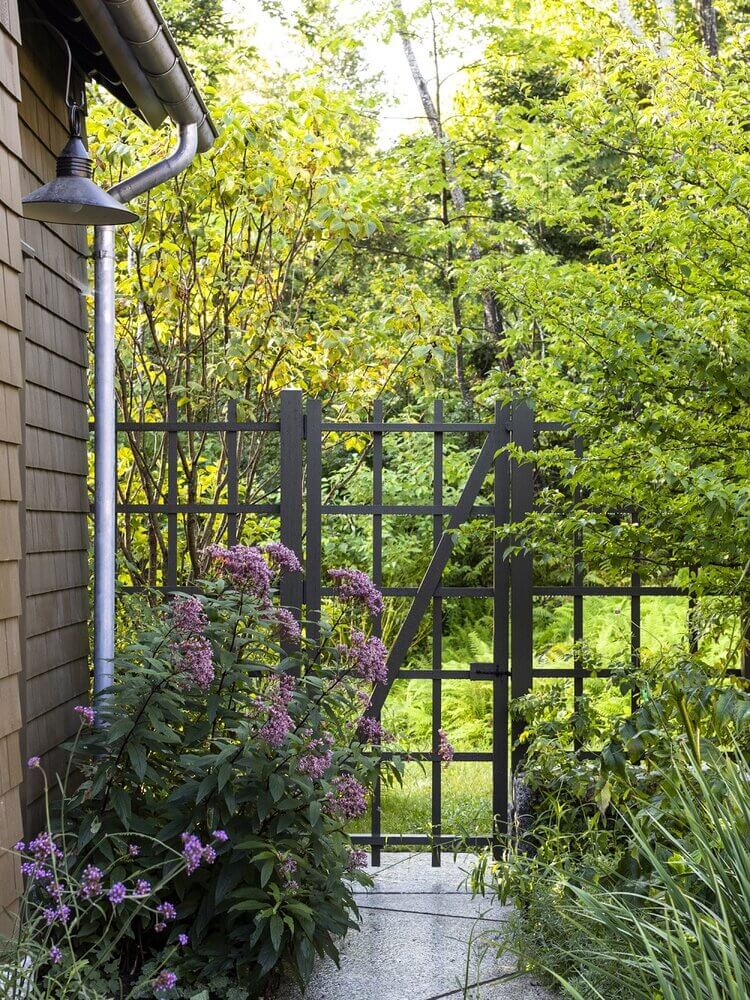 design by Gil Schafer, landscape architect: Mohr & Seredin & photography by Eric Piasecki