A Charming Apartment with Muted Blue Bedroom
There is no shortage of small apartment in the big cities in the Scandinavian countries. And today I will share a lovely apartment with you with a muted blue bedroom.
The apartment complex was built in 1912 as a workers' complex. Today, it's a lovely apartment complex with a shared courtyard.
The one-bedroom apartment is 46 square meter big (or small). But with an open-plan living room and kitchen is feels pretty spacious.
The sitting room is a mixture of midcentury design pieces and contemporary items, such as the IKEA Soderhamn sofa.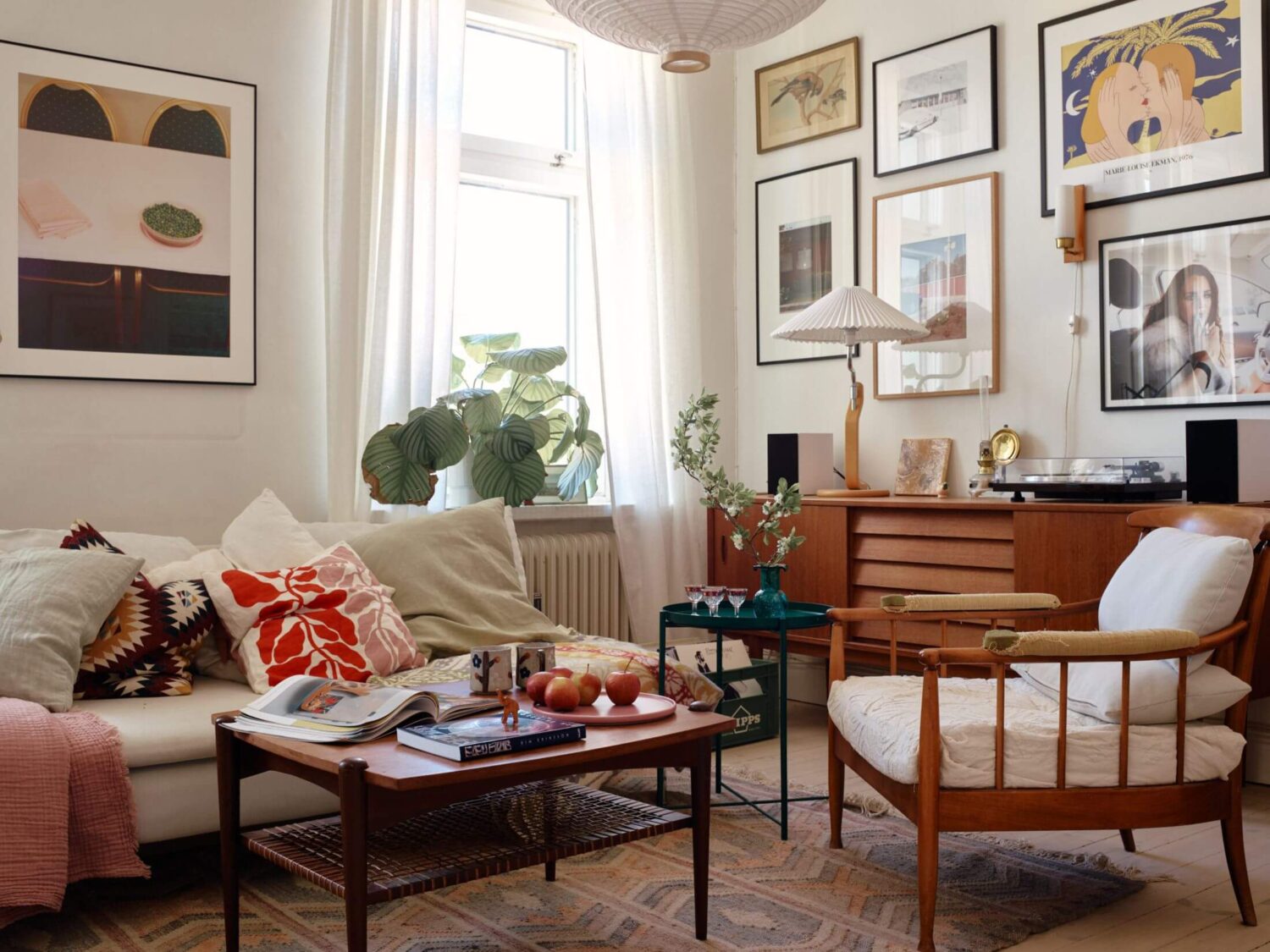 On the floor are white-stained original plank floors, combined with a combination of rugs to define the sitting area and the dining area.
A large round mirror adds for extra brightness in the sitting room. A nice color touch can be seen below with the blue painted bookshelves.
The kitchen cabinets in the l-shaped kitchen are painted in linseed oil paint with 3% unburned umbra.
The small bedroom is painted in a muted blue shade. Though small, it is big enough for a double bed and a nightstand. Opposite the bed (next to the door) is a small closet space.
See also: the best paint colors for a small colorful bedroom
styling by Copparstad & photography by Bukaria for Historiska Hem