A Warm Countryside Family Home in Sweden
Today's Swedish family home is located not too far from the city Gothenburg. But when you look at the exterior pictures it feels a milion miles away.
The house was built in the 1920s and some of that historic character still remains. The house has wooden floors, mirrored doors, tiled stoves, wood stoves and four-pane windows with hand-blown glass.
The house was renovated two years ago and it now a wonderful family home decorated in calm color tones and with a large shared garden, perfect for children to play in.  
The living space was originally two rooms, but the owners have turned it into one big living room with plenty of space for a comfortable seating area and a dining area.
A classic Scandinavian look with high-quality furnishings in a monochrome color scheme.
The walls in the living room are painted in "Shaded White" from Farrow & Ball.
There are no doors between the living space and kitchen which create a social floorplan.
The kitchen is new, but the cabinet style and color scheme blend in perfectly with the historic house. A lovely (and trending) green shade is on the walls and the cabinets.
The kitchen still has an original wood stove, perfect for baking bread.
Adjoining the living is now a bedroom, but this can also be a perfect study. The walls are painted in "Palladio" by the Icelandic paint brand Kalklitir.
On the first floor is a second living room with a 1920s wood stove. The walls are (just as on the ground floor) painted in "Shaded White" by Farrow & Ball.
The master bedroom is painted in "Celadon Primo" by Kalklitir.
A second bedroom with slanted ceilings is now used as a kids bedroom. The walls are painted in "Linda" by Kalklitir.
Outside is a large (shared) garden with lawns, fruit trees, berry bushes, cultivation opportunities and common seating.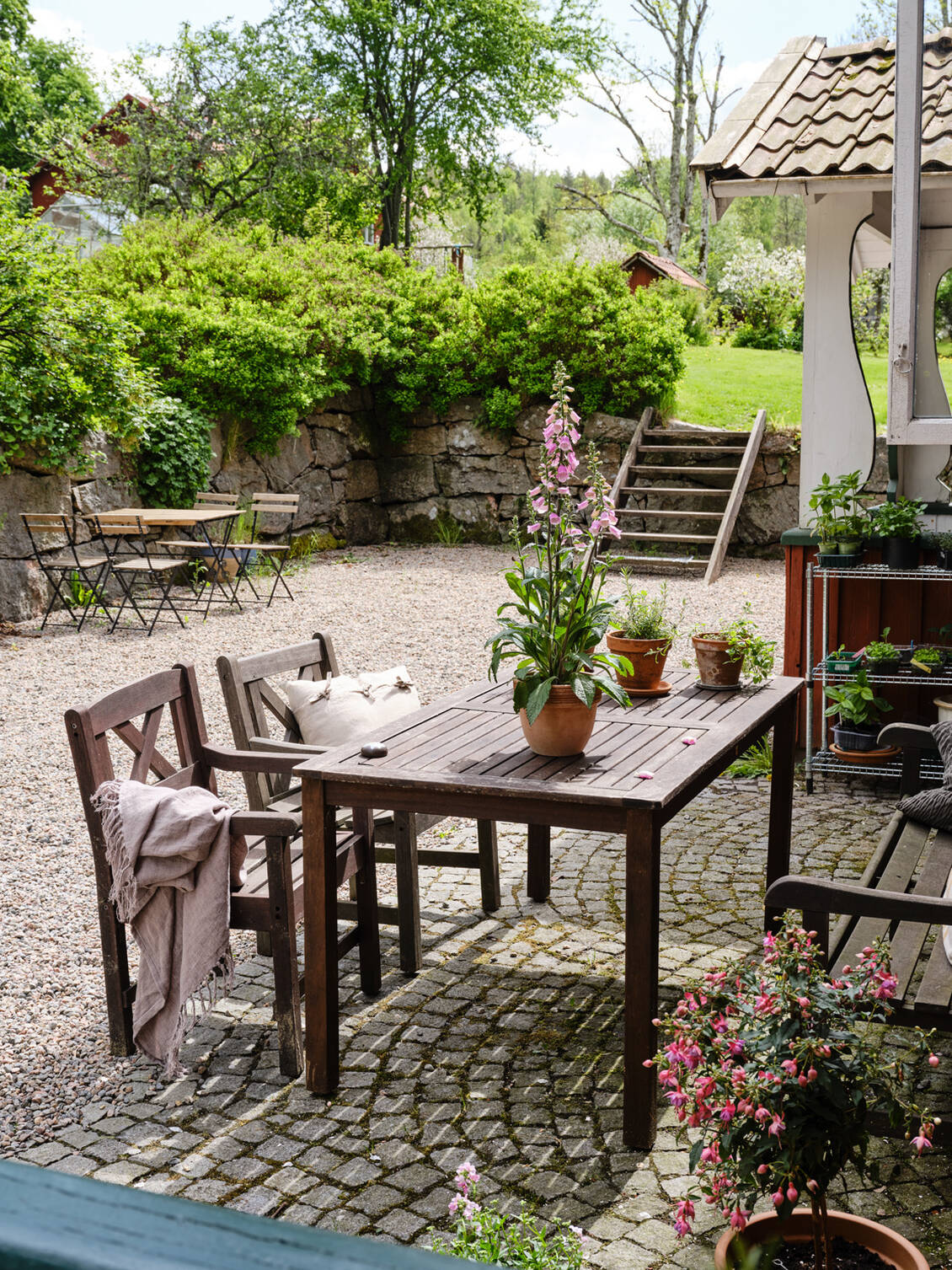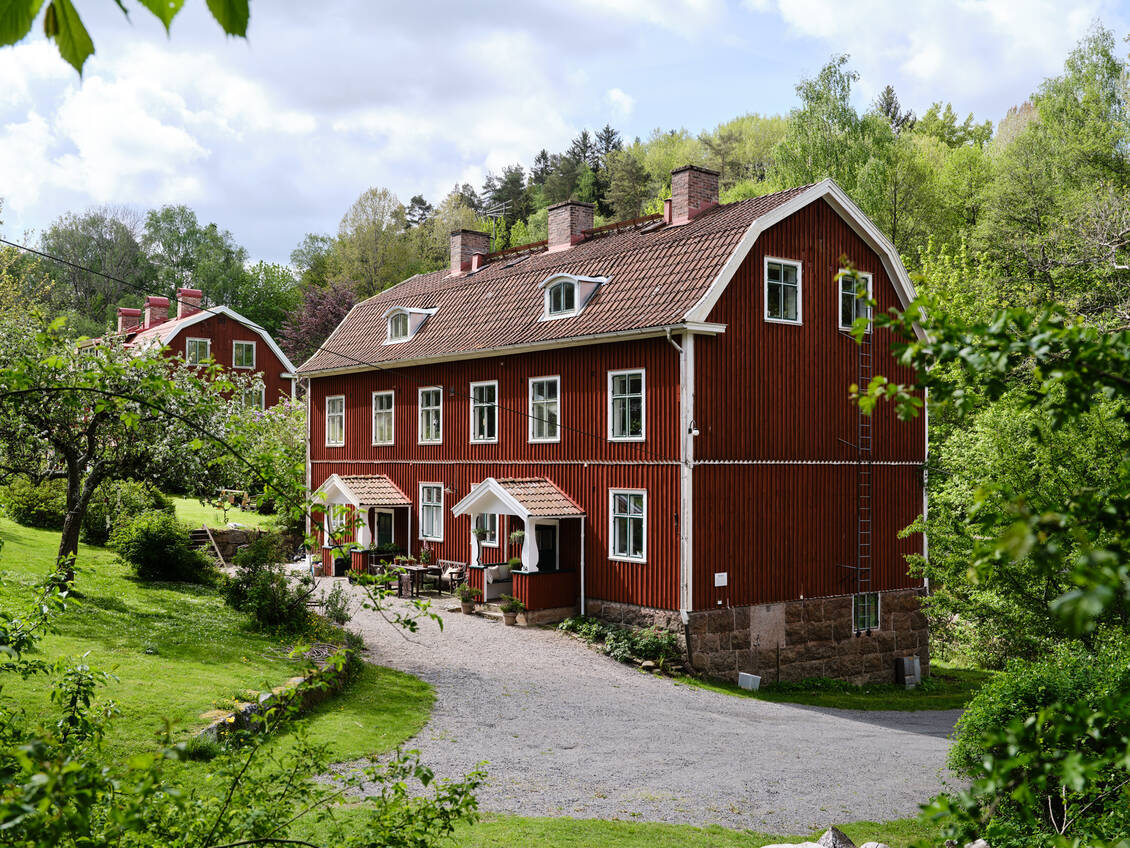 styling by Emma Fischer & Annica Clarmell and photography by Janne Olander for Stadshem