A Beautiful Chapel Conversion in Sweden
Sometimes, a building no longer serves its original function. And luckily some of these historic buildings get converted into homes or offices.
And today, I want to share a beautiful converted chapel with you. This former chapel in Sweden was built in 1919 and in 2014 it got converted into a stunning home that also featured in Nordic design magazines.
The big open plan living, dining, and kitchen space have a gorgeous double height arched ceiling that is painted in a light gray/blue shade. The former church is decorated in a wonderful blend of new and old which fits the building perfectly. An old building has been given a new life.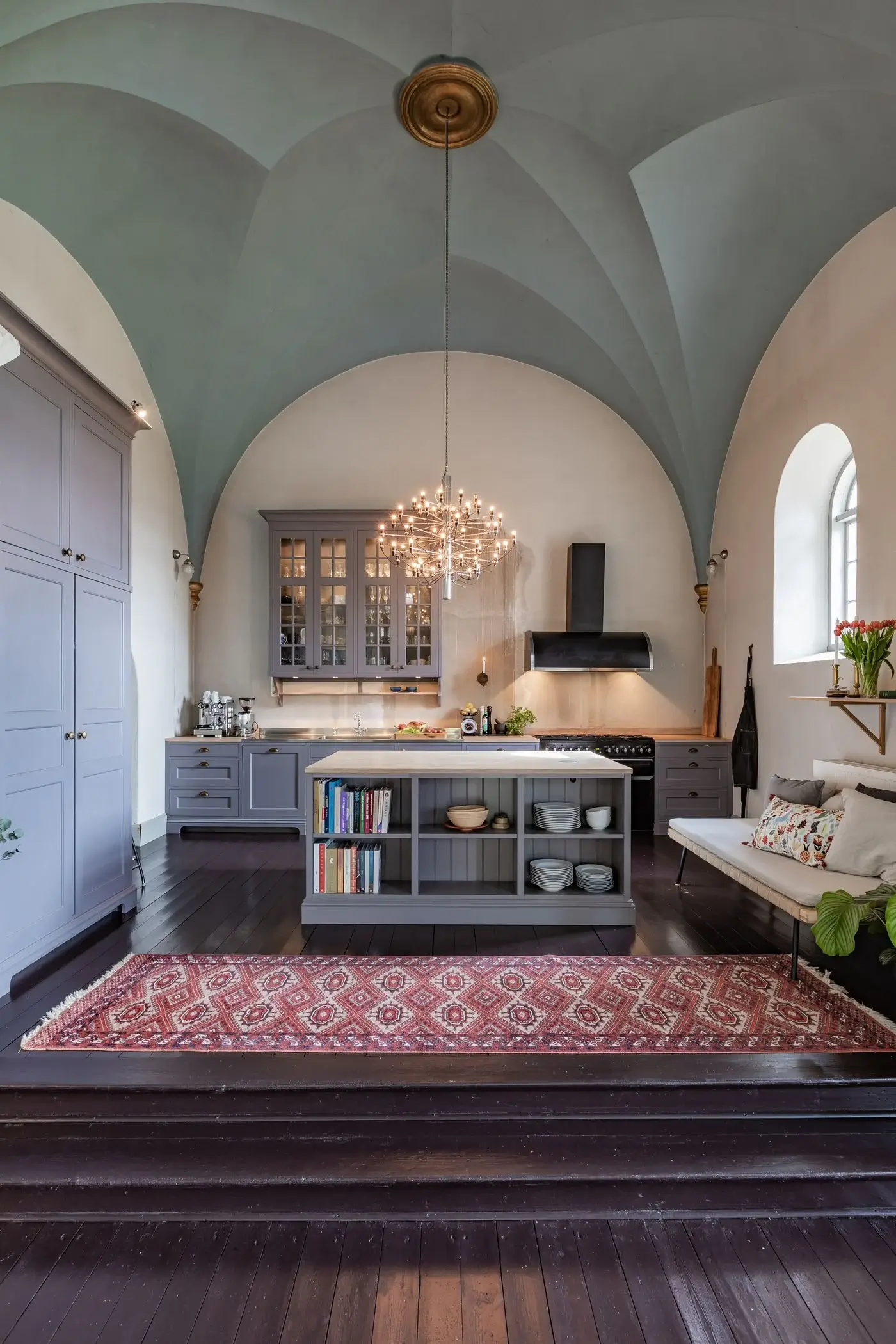 The heart of the home is the kitchen and in this converted chapel that really shows. The kitchen has been placed on the spot where the old altar was.
The gray kitchen is designed in a classic style with an island with a wooden worktop. The ceiling is a wonderful architectural feature that makes this kitchen even more special.
The space is open plan but by using height differences and large rugs they created clear areas. The wooden floor adds a warm touch to the large space.
Up where the organ used to stand is now a bedroom. They added wood and a glass railing which contrasts the historic architecture of the chapel.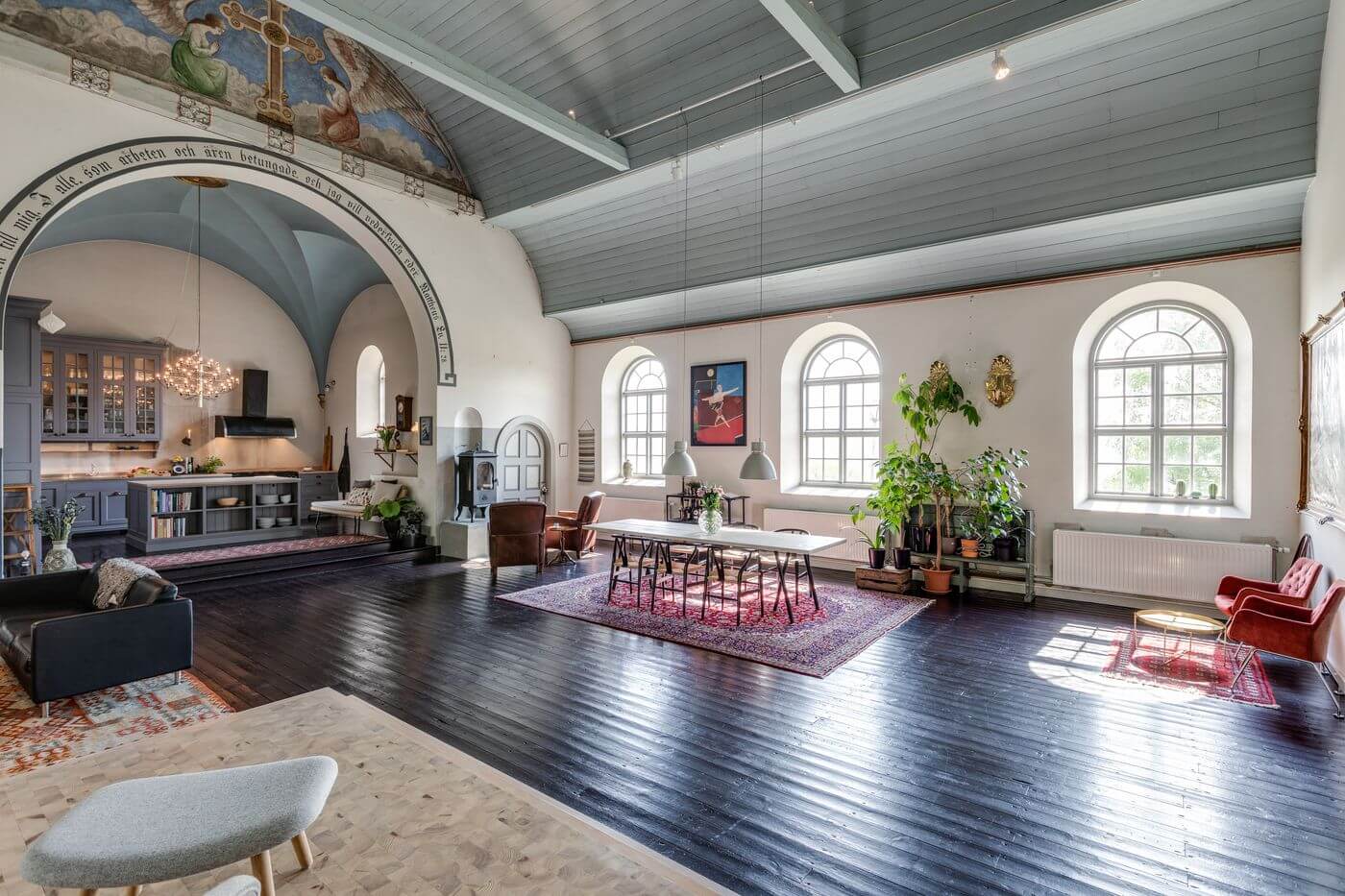 The converted chapel is decorated in a mixture of old and new. Modern Scandinavian design pieces are combined with vintage leather armchairs and colorful rugs. Some of the original church paintings have been preserved to remind you of its former use.
The master bedroom is located where the organ used to stand. The bedroom has a beautiful double height ceiling and on the right is a walk-in closet.
In total, the fomer church has four bedrooms and two bathrooms.
photography via Länsförsäkringar Fastighetsförmedling