A Modern Green Home in an Early 20th-Century Chapel
Chapel or chuch conversion are always such interesting homes. Some conversions keep many of the religious and original interior but in that's not the case here. This early 20th-century Långbro chapel in Älvsjö (just outside Stockholm) used to belong to the psychiatric hospital. Here people prayed & rested and they where also baptised and buried here.
Architect Andreas Martin-Löf transformed this chapel into a modern home with some historic touches. In the beautiful living area with heigh ceilings and chapel windows also has the original stone floor. Green is the main color in this home which also reflects the outside because this chapel conversion is located hidden between the trees.
It's a beautiful home where modern design and old elements come together seamlessly. And now this unique home is for sale at Historiska Hem.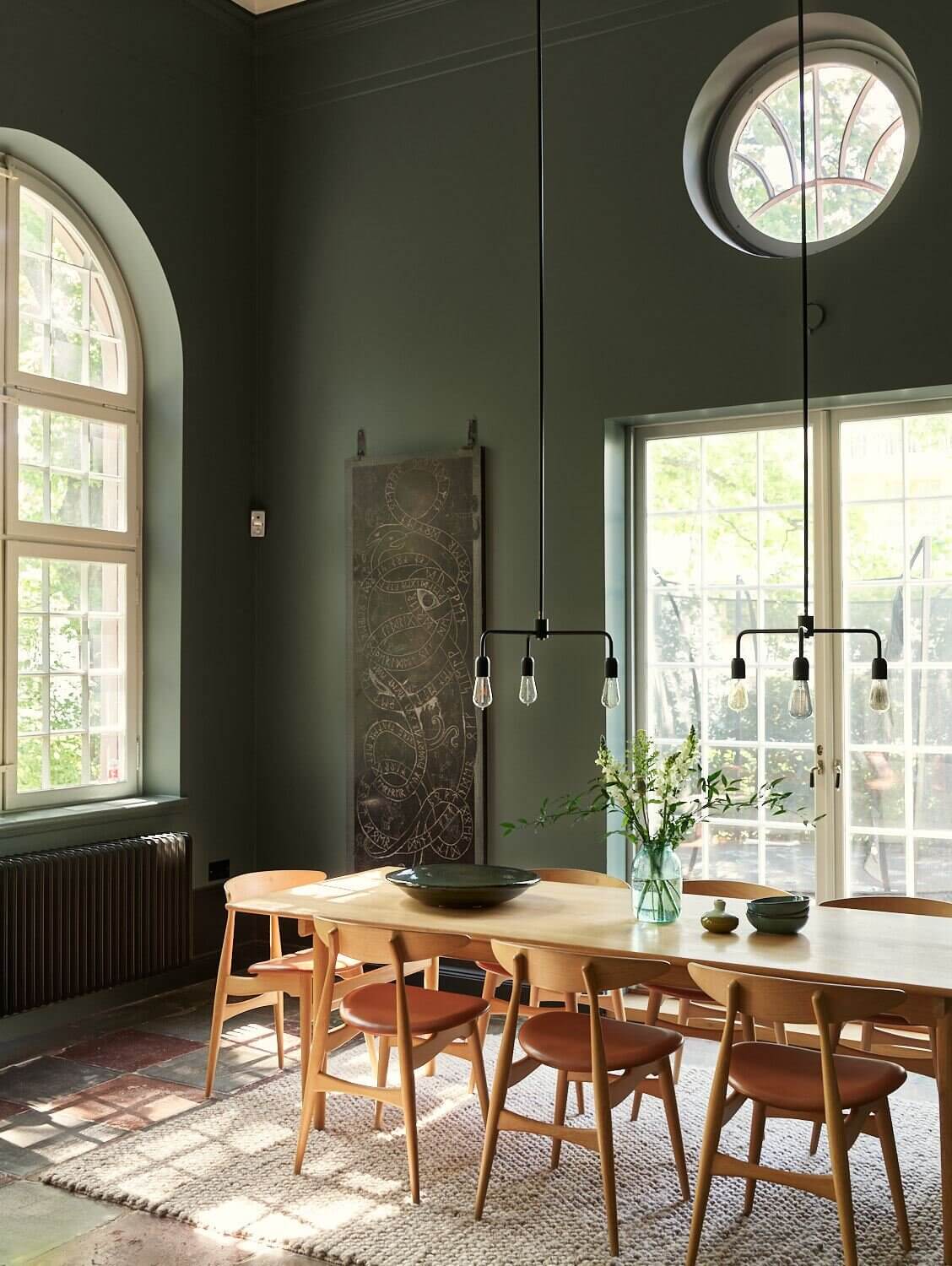 styling & color advise by Windahl & photography by Boukari