A Serene and Raw Loft Apartment by Jessica Helgerson
Oeh.. I really like the loft I'm about to show you today. It's calm, serene and slightly minimalistic but on the other hand it also has brutal raw elements such as concrete elements and exposed brickwork.
The loft apartment is designed by Jessica Helgerson who I've featured on my blog multiple times. The homes she designs are always stunning and this Portland loft is no exception.
Jessica and her team completely stripped the apartment leaving nothing but brick, concrete and wood. And from there she rebuilt the apartment in these calming off-white, grey and soft pink tones.
It's so incredibly soothing but those raw elements really give the apartment a cool edge.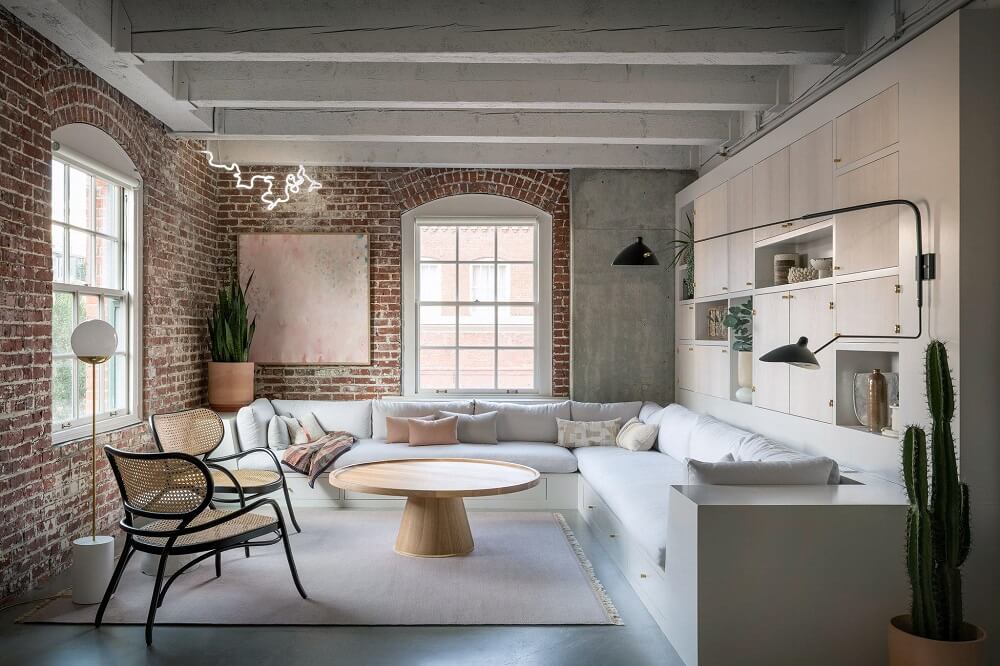 photos by Aaron Leitz