A Paint Story | All The Trending Colors of 2019
With 2019 fast approaching every paint company has released its trending colors for 2019. There's definitely a trend towards more earthy tones next year. The exception being Patone's Living Coral.
But ranging from a popping colour to earthy tones there's a 'trending' color for everyone to enjoy. Let's take a look at 2019's trending colors according to Pantone, Benjamin Moore, Dulux, Sherwin Williams and Jotun
The announcement of Pantone's color of the year is always a big event. This year Pantone has chosen a truly popping color with living coral. It certainly won't be everyone's taste but I think it will look great as an accent colour, I just wouldn't decorate my entire house in this hue 😉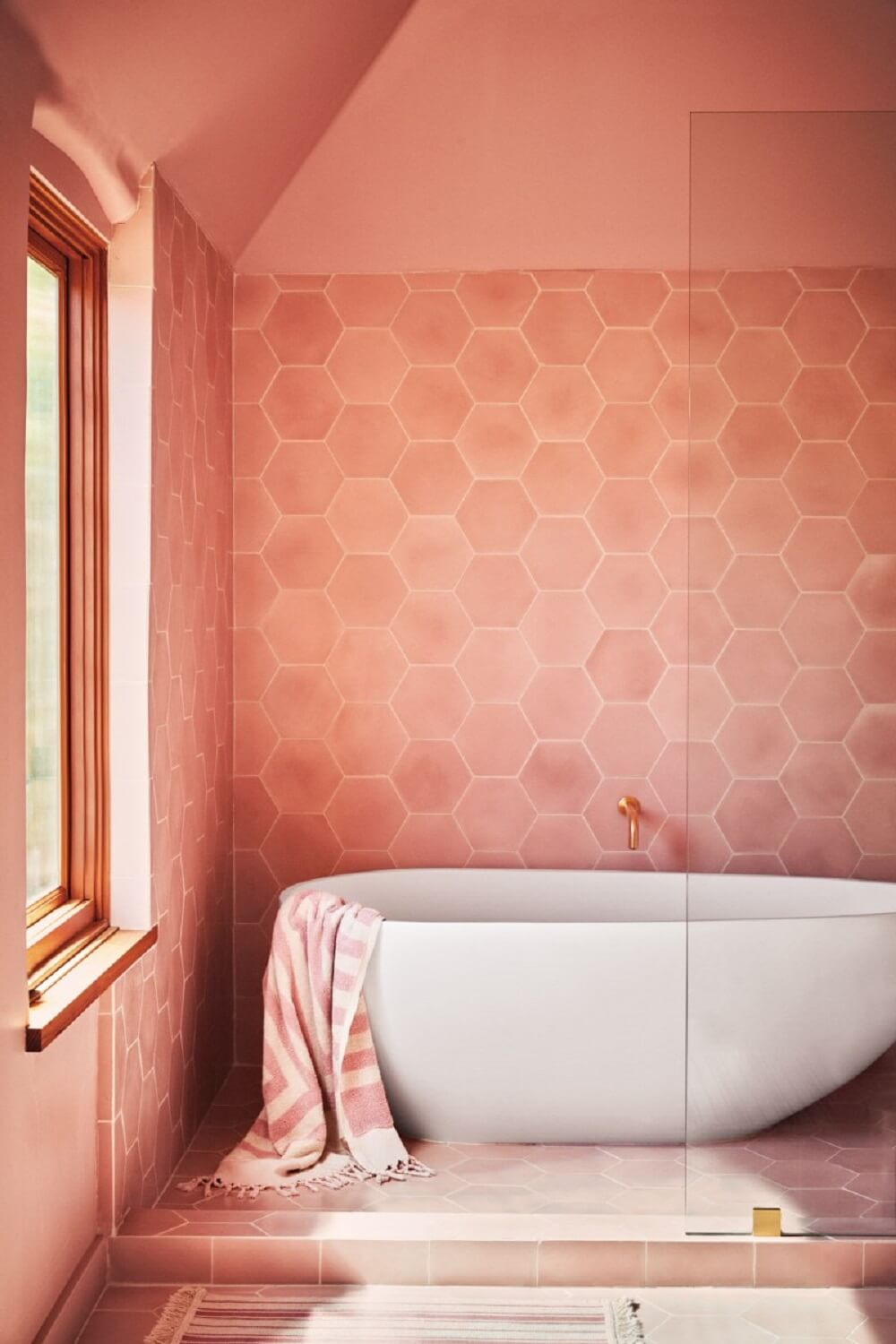 photos: dezeen – Jason Frank Rothenberg via Domino – Domino – One Kings Lane – Sarah Sherman Samuel
Very much the opposite of Pantone's color of the year is the trending color by Benjamin Moore. Metropolitan is a neutral grey tone that can be combined with plenty of other hues.
photos: Benjamin Moore – Avenue Lifestyle
Dulux is one the companies that choose a more earthy tone. Spiced Honey is a warm tone that can be combined to create a calm or lively interior.
Another earthy tone comes from Sherwin-Williams. Cavern Clay is a warm hue thats usually seen in warm climates. So it brings a warm summer feeling to your home.
A combination of two trending colors: cavern clay & spiced honey
Not one but three trending palettes from Jotun. Calm is a palette of slowness and simplicity that fits perfectly in the slow-living culture that's trending right now. Refined is a richer color that's inspired by vintage treasured and new design pieces. Raw is an earthy tone that gives yout home a warm touch.
CALM PALETTE
This new palette of neutrals creates the finest balance between the cleanliness of minimalism and the energy of colour. Slight shifts of shade in monochrome spaces adjust the atmosphere by degrees, towards welcoming warmth or cool, contemplative stillness.
REFINED PALETTE
Past and future, human eccentricity and tech-inspired design, sit side by side in a vibrant, sense-stimulating palette of greens and yellows. Changes in colour create new contexts and moods, while every eclectic article in our homes forms a personal story.
RAW PALETTE
Reground yourself in modern rustic spaces – easy on the eye and stirring to the soul. Deep earthy reds, sensuous peaches, greens and autumnal browns carry a promise of simpler living. A contemporary, boldly feminine palette balances rawness and refinement, the hand-crafted and clean-lined modernity