A Classic West Village Townhouse with Garden
West Village is perhaps the nicest neighboorhood in New York. The Manhattan area has a bohemina spirit with charming historic townhouses and green streets. Unfortunately, this area comes with a pricetag so it's not available to live in for most people, but luckily we can take a peek inside these lovely homes when tey come up for sale.
This West Village townhouse has recently been renovated and it's now a beautiful light home with historic features and a lovely green garden designed by Harrison Green.
Thetownhouse is owned by Yael Aflalo, a former fashion entrepreneur and member of a wealthy Beverly Hills family. The 5,322-square-foot townhouse has five bedrooms and a media room on the ground floor with doors opening up to the lovely garden. This all comes with a hefty pricetag as the West Village home is for sale for $19.5 million.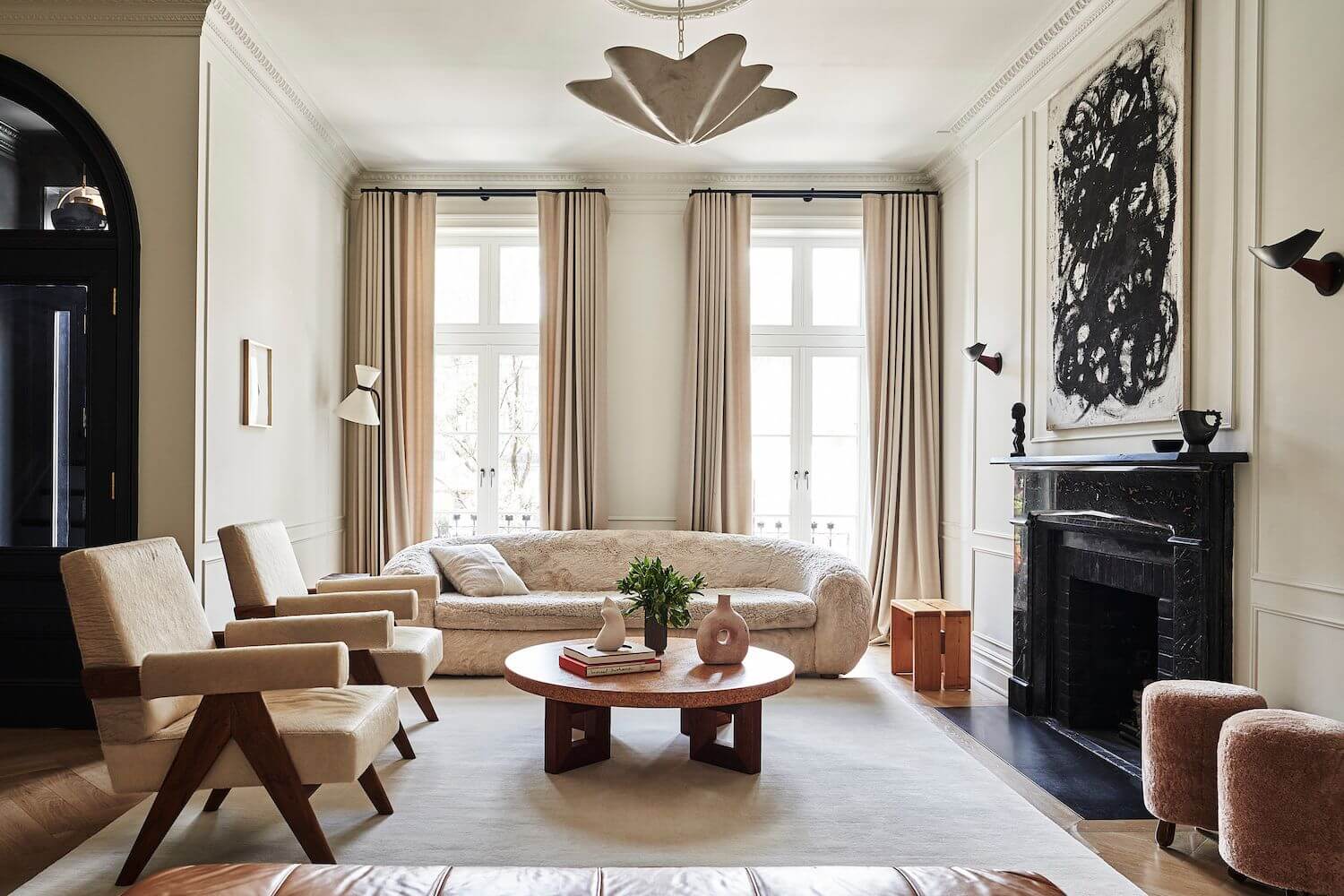 On the main floor lies the beautiful open-plan living room and kitchen. The room is decorated in a light color scheme but the textures used, like the teddy couch, add warmth to the space.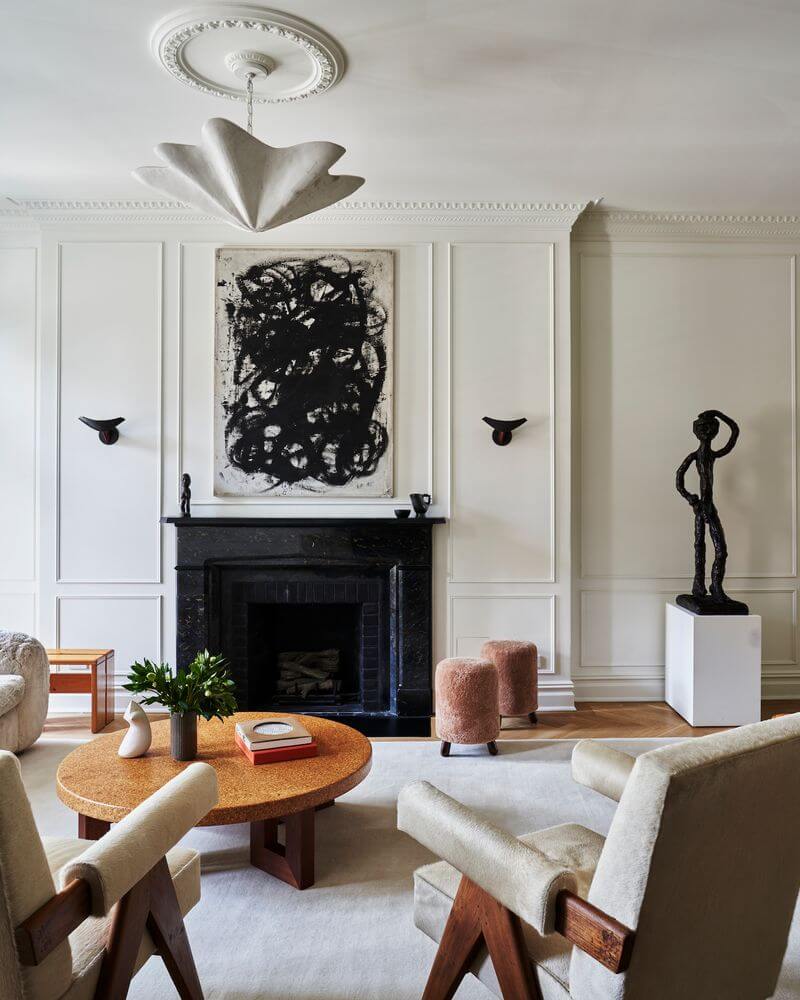 In contrast with the light paint and furniture colors, the woodburning fireplace are black, just as the doors leading to the foyer.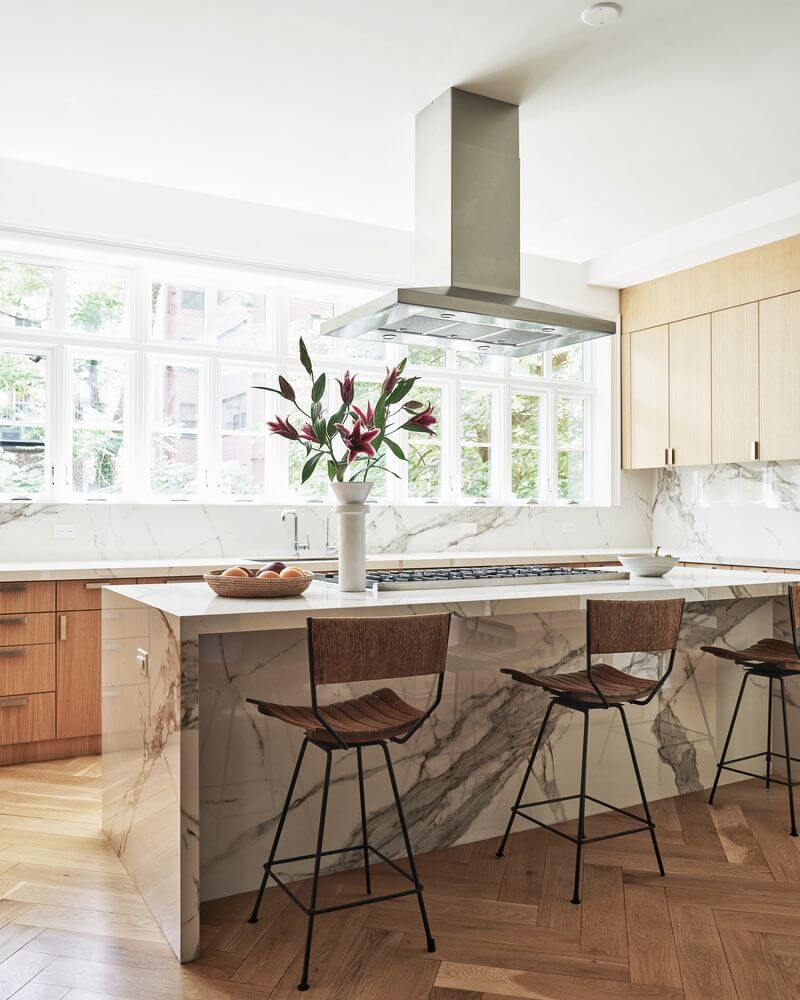 At the back of the main level, overlooking the garden, sits a bright modern kitchen with marble island with a breakfast bar. On the floor lies a wooden herringbone floor.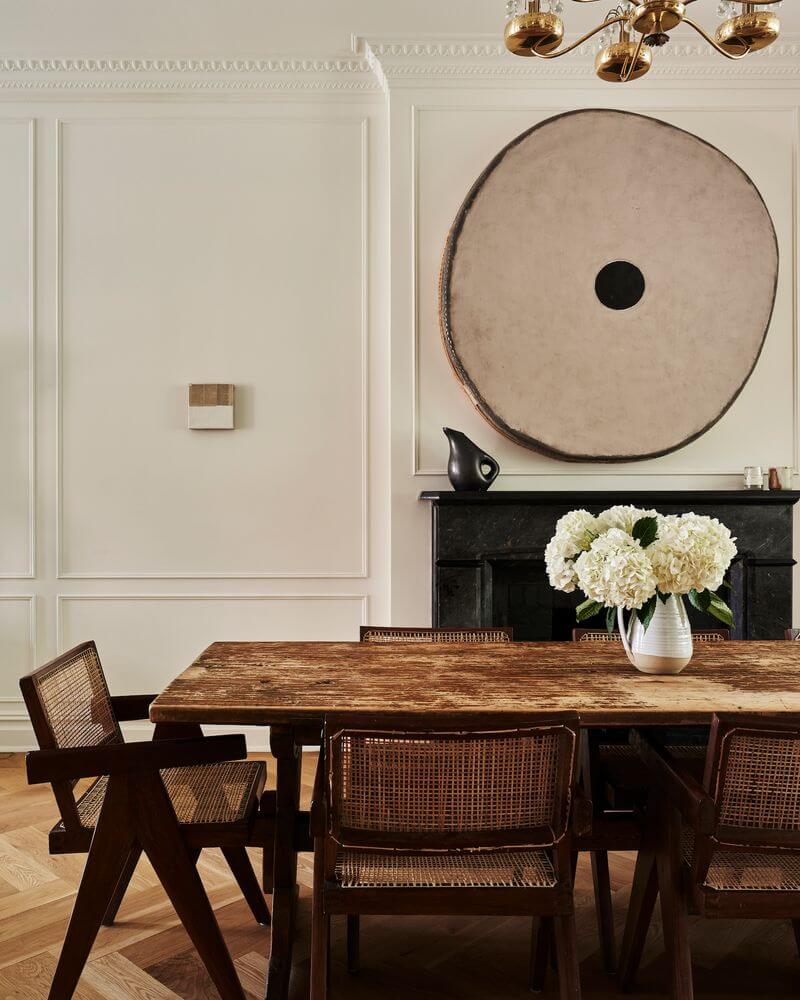 In between the sitting room and the kitchen sits the dining area with a beautiful wooden table surrounded by vintage Pierre Jeanneret dining chairs.
As the entire home is decorated in light color tones, it comes as no surprise that the bedroom is painted in a light gray shade.
The master bedroom features a beautiful ornate fireplace. A comfy armchair creates a perfect reading spot.
The master suite is located on the top floor with a big bathroom featuring a freestanding bath and marble floor. From the bath you have a lovely green view.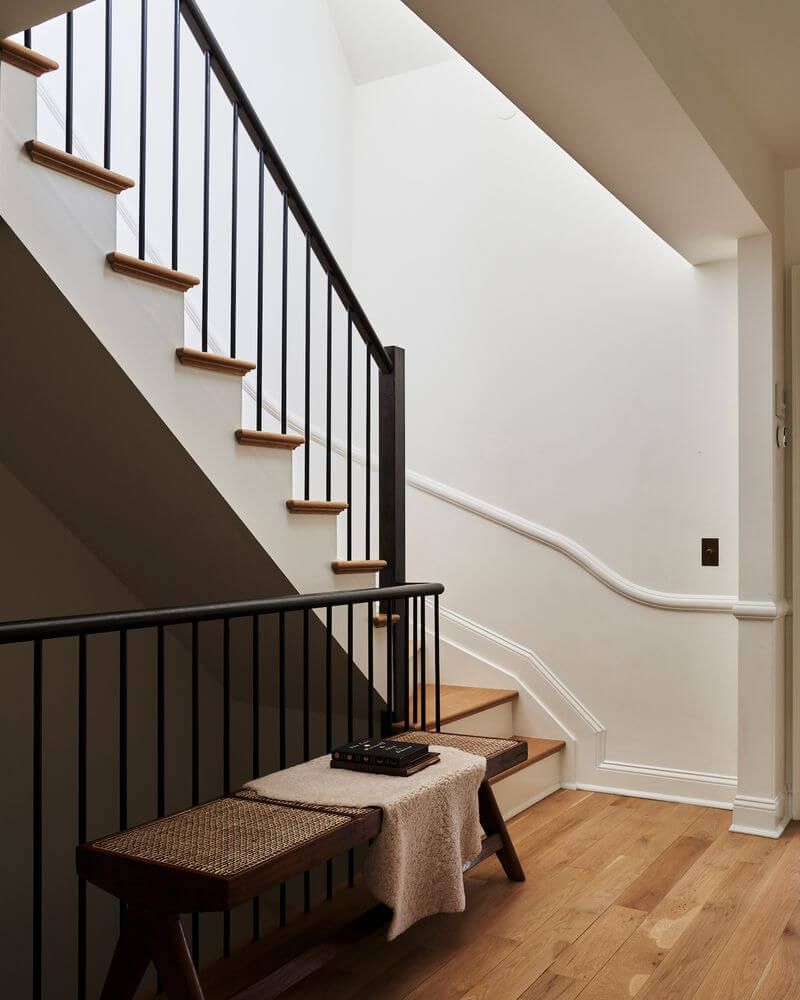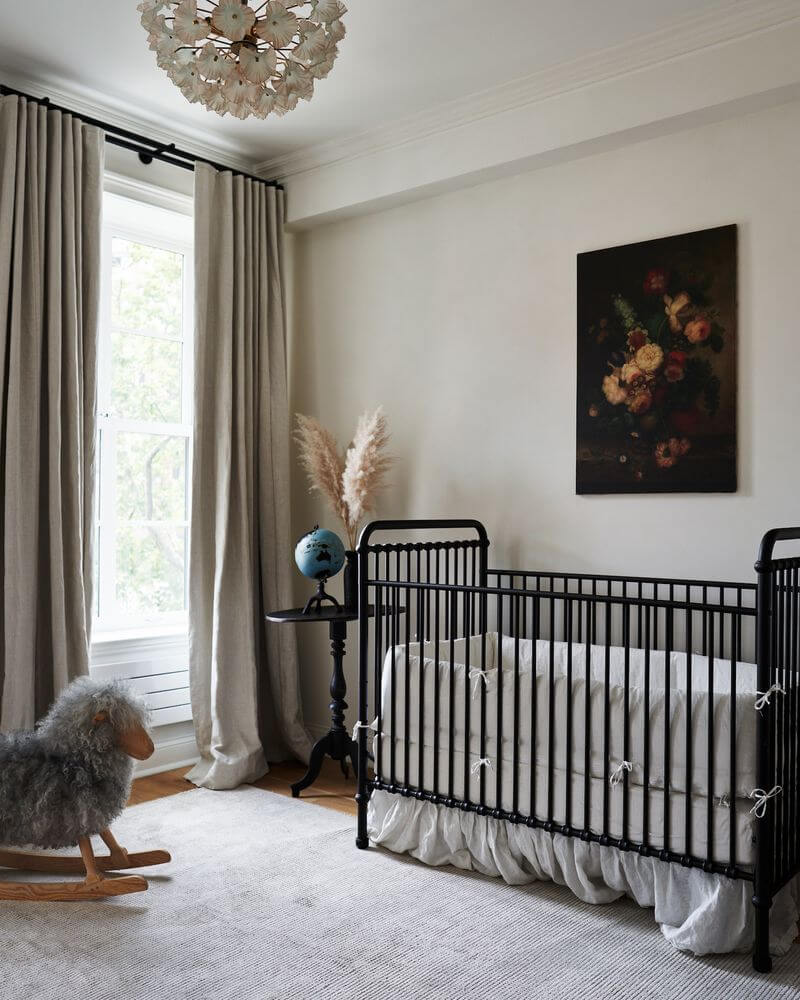 The nursery is decorated in calm gray shades with a large rug to add warmth and comfort.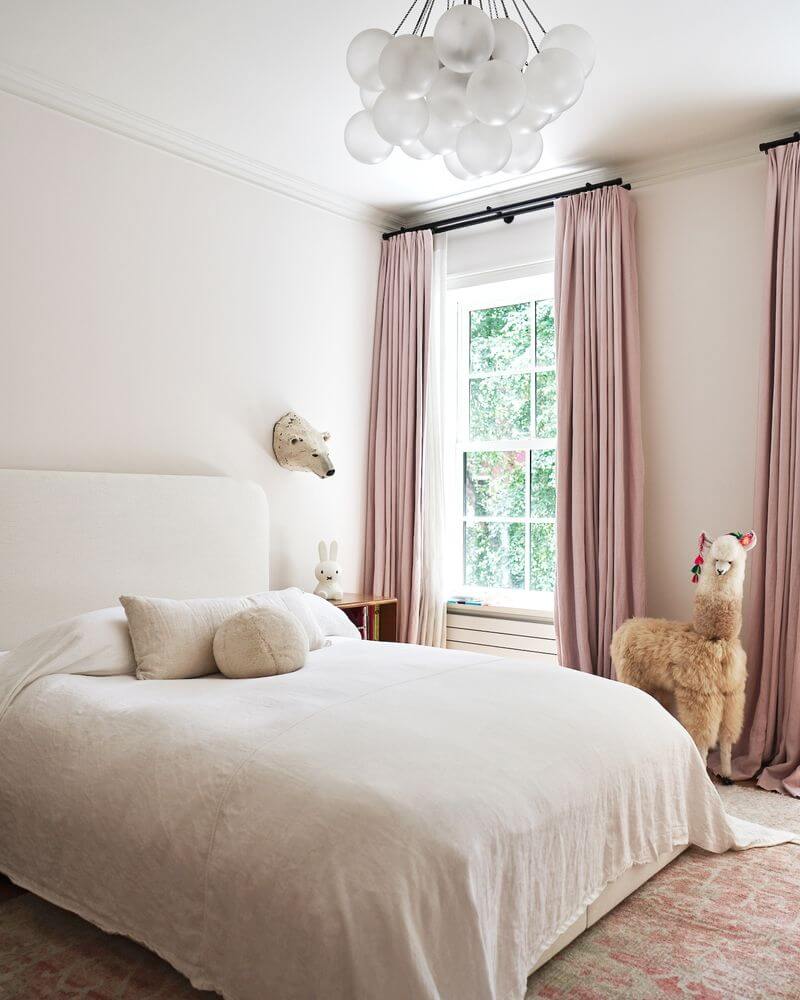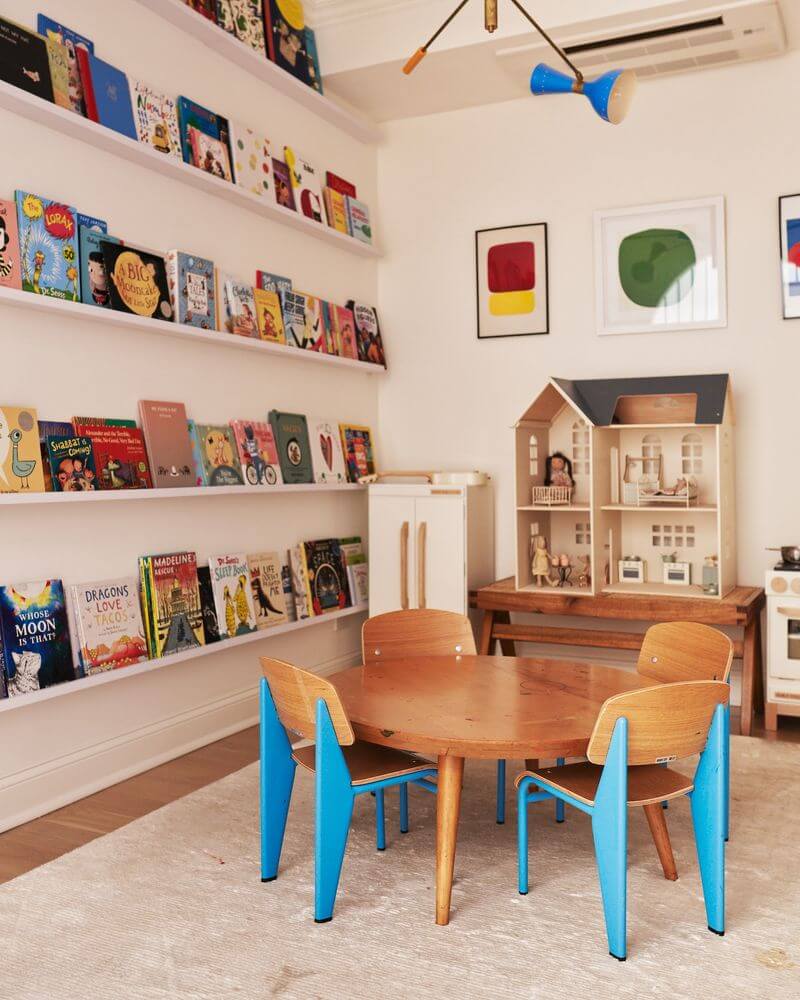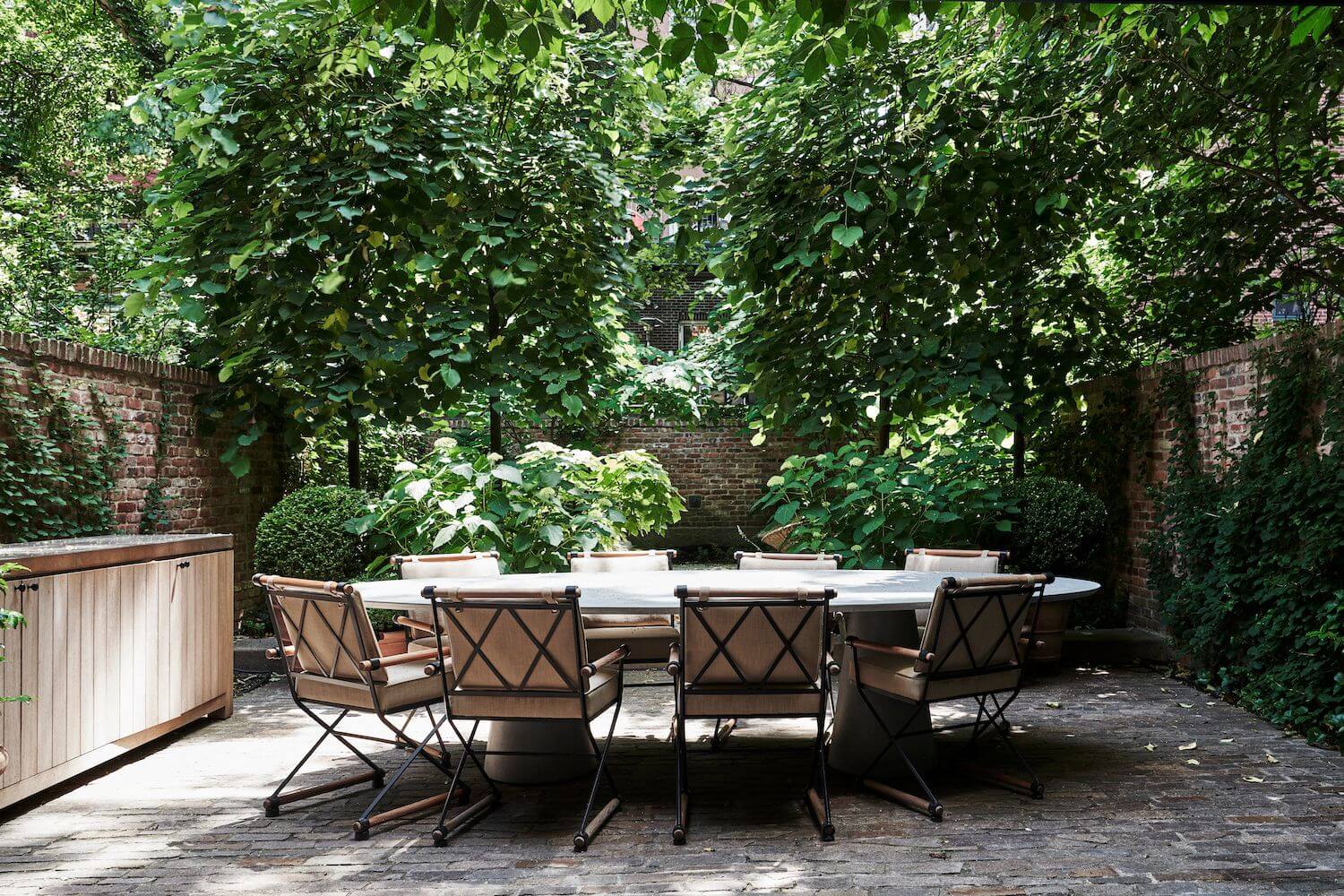 The green garden has large trees which creates a secluded area despite living in the middle of the big city.
The townhouse on Perry Street in West Village is listed with Jim St. André at Compass