A Charming Vintage Apartment in Stockholm
Located in a historic quarter in Stockholm with old houses and cobbled streets lies this charming vintage apartment. The apartment still features original elements from its construction in 1896. The apartment has high ceilings with ceiling rosettes, a working tiled fireplace, and original doors.
Every wall in this Swedish two room home is painted in linseed oil paint, using soft colors like beige, green, and blue. The wooden plank floor add a warm tone to the rooms.
The furnishings is vintage with many wooden pieces. This turns this home into a wonderful vintage space that feels warm and welcoming.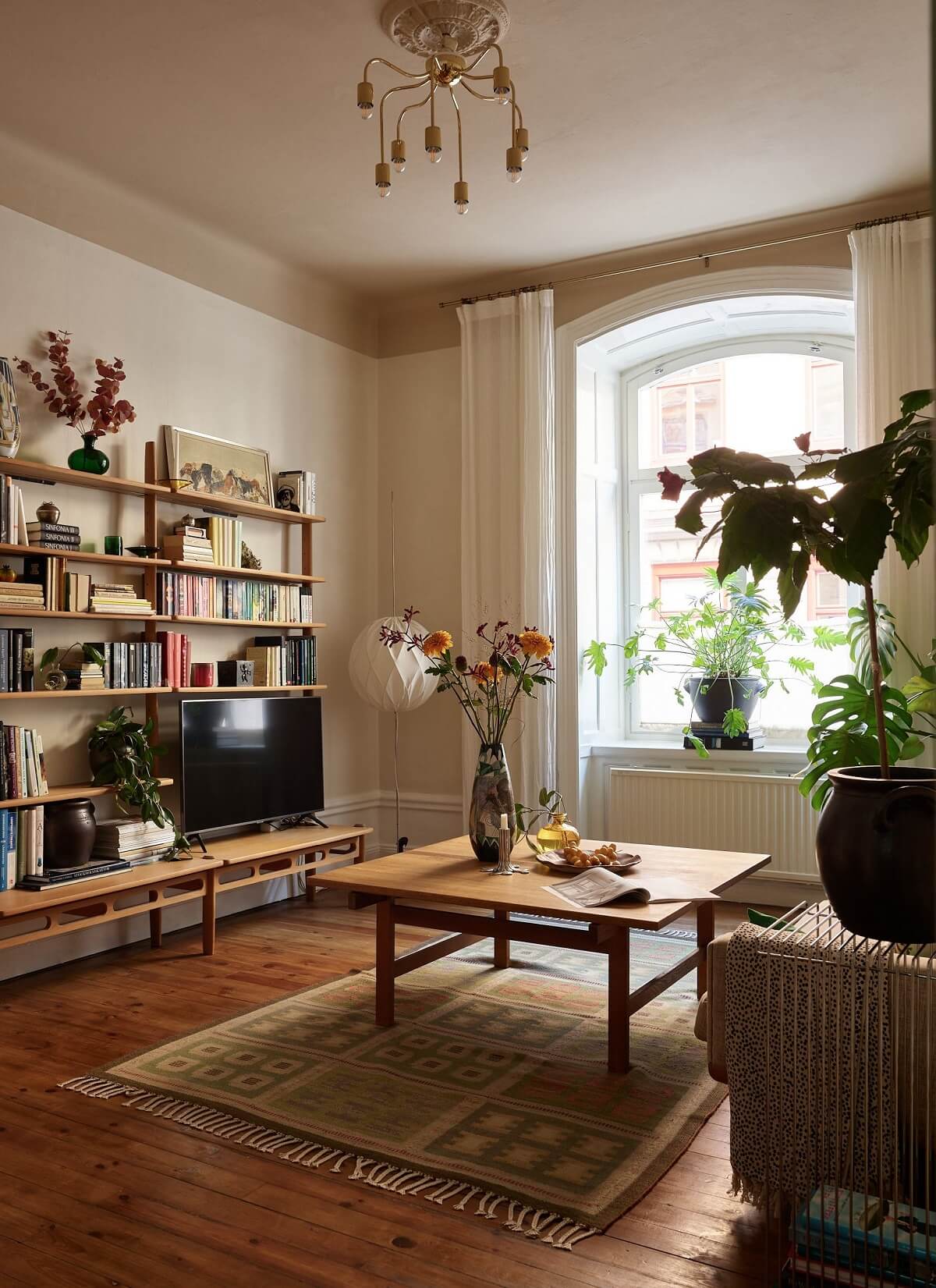 The walls in this charming living room are painted in a light beige shade, while the ceiling is painted in a darker beige shade. It's a nice paint element that also makes the room oczier.
For color accents they used plants and pillows with plant patterns.
In the corner stands a traditional round Swedish fireplace with beautiful decorative paintings.
The kitchen is deliberately renovated to reflect the style of the 30s/40s when these homes were often renovated. The gray cabinet doors are second hand.
The walls are painted in a light green/beige tone using linseed oil paint. The wooden floor is also painted with linseed oil paint using a dark blue color.
The bedroom is decorated in green tones with a light green hue on the wall and green curtains. One wall is fitted with built in wardrobes in a midcentury style.
Through double doors you enter the hallway where the walls are painted in a light blue/gray shade. A niche is the perfect spot to hang coats and store your shoes.
styling by Copparstad and photography by Boukari for Historiska Hem