H&M Home Christmas 2022: Let's Play Magic
H&M Home have released their 2022 Christmas Collection. The holiday collection is called "Let's Play Magic" and can be described as a fun, happy and bright collection.
H&M Home has created an energetic and colorful Christmas Collection where a magical world of patterns, textures and colours provides a charming backdrop to one of the most loved times of the year, for adults and children alike.
The color palette of the 2022 holiday collection consists of hot pink mixed with vibrant red, baby pink matched with purple, classic candy cane combinations in red and white, as well as black, white and gold.
Besides typical Christmas ornaments, the collection also consists of striped velvet red and hot pink cushion covers, expressive glass vases in various sizes, soft rugs, cottage candle holders, and colorful, brushed wool blankets.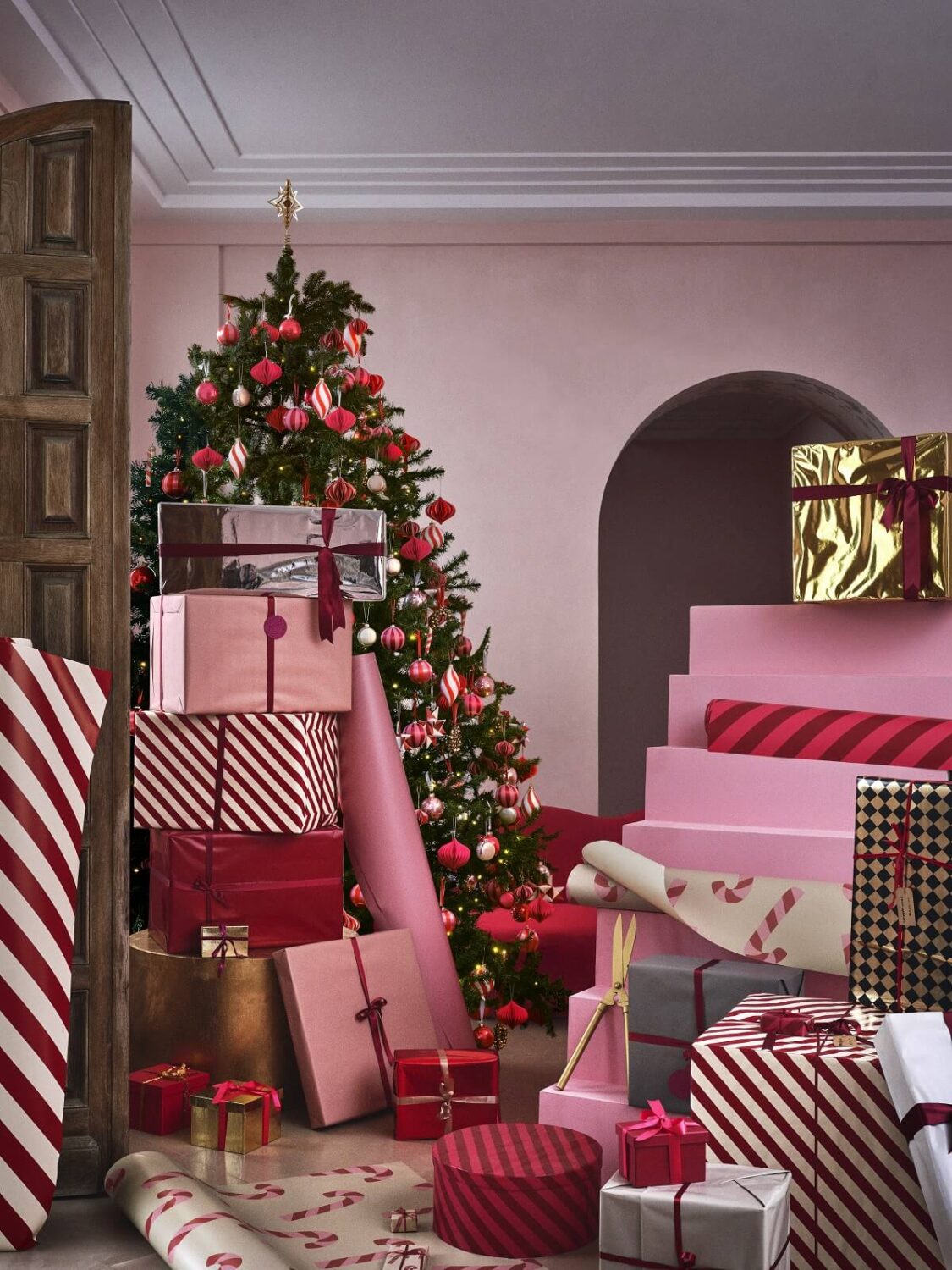 The gift boxes can be found in red and gold as well as wrapping paper in striking black and gold to classic silver and gold.
The H&M Hme Christmas tree ornaments range from shiny surfaces with a hint of glitter, to textured silk ribbon baubles in white and pink, paper ornaments, striped, swirly patterned baubles – or quirky ones including everything from cars, cats, toy soldiers, macaroons to robots as well as classic sheet ornaments.