Best of 2022: Dining Rooms
At the end of the year, it's time to look back at the best interiors and outdoor spaces that were posted on The Nordroom in the last twelve months. In the Best of 2022 series I will share the most beautiful spaces of this year.
Every room that is posted in this post includes a link to the full home tours in which you can find these interiors so you can see more of these beautiful homes.
It's been a pleasure to share all these beautiful homes with you this year. And I hope that I will continue to inspire all my readers in the upcoming year with beautiful interior inspiration. If you want to stay up to date with the latest blog post of The Nordroom, you can subscribe to the newsletter.
Make sure to check in with The Nordroom this week to take a look at all the best interiors of this year. In this post, you will find the best dining rooms of 2022. Enjoy!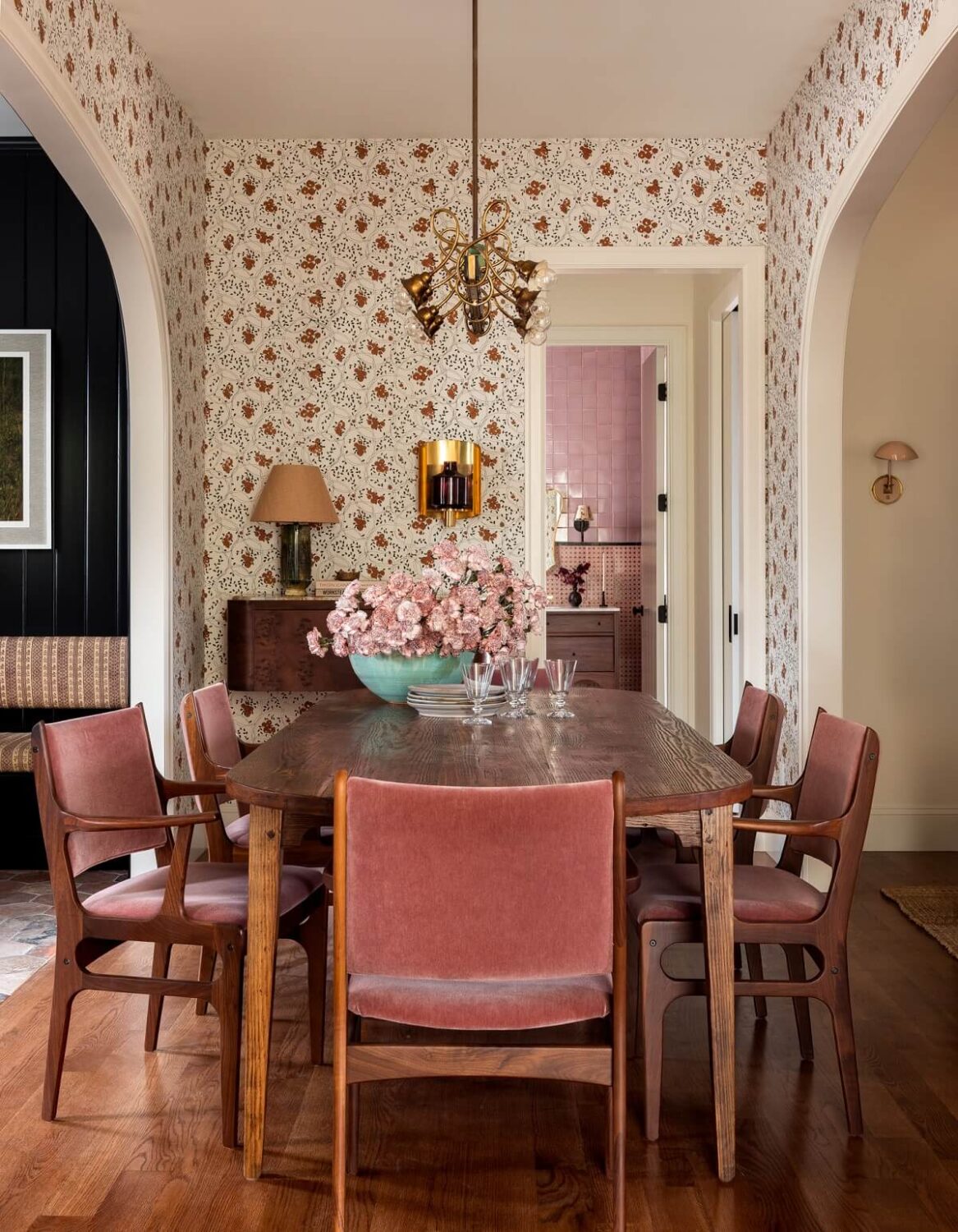 This romantic pink dining room in a Fox Island home stands in stark contrast with the black kitchen in the next room. What makes this room extra lovely is the "Cellules Fruitées" from Belfry Historic wallpaper.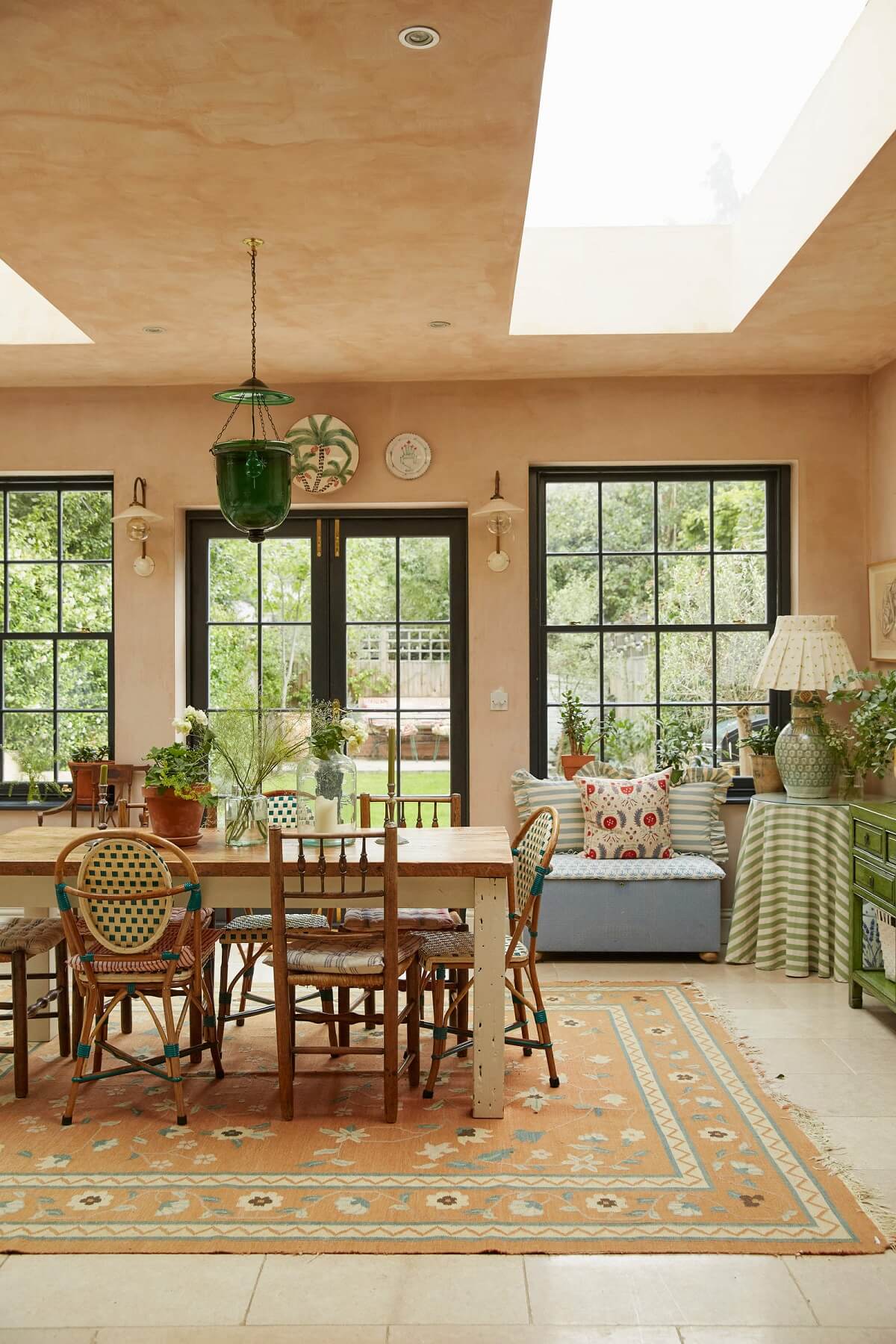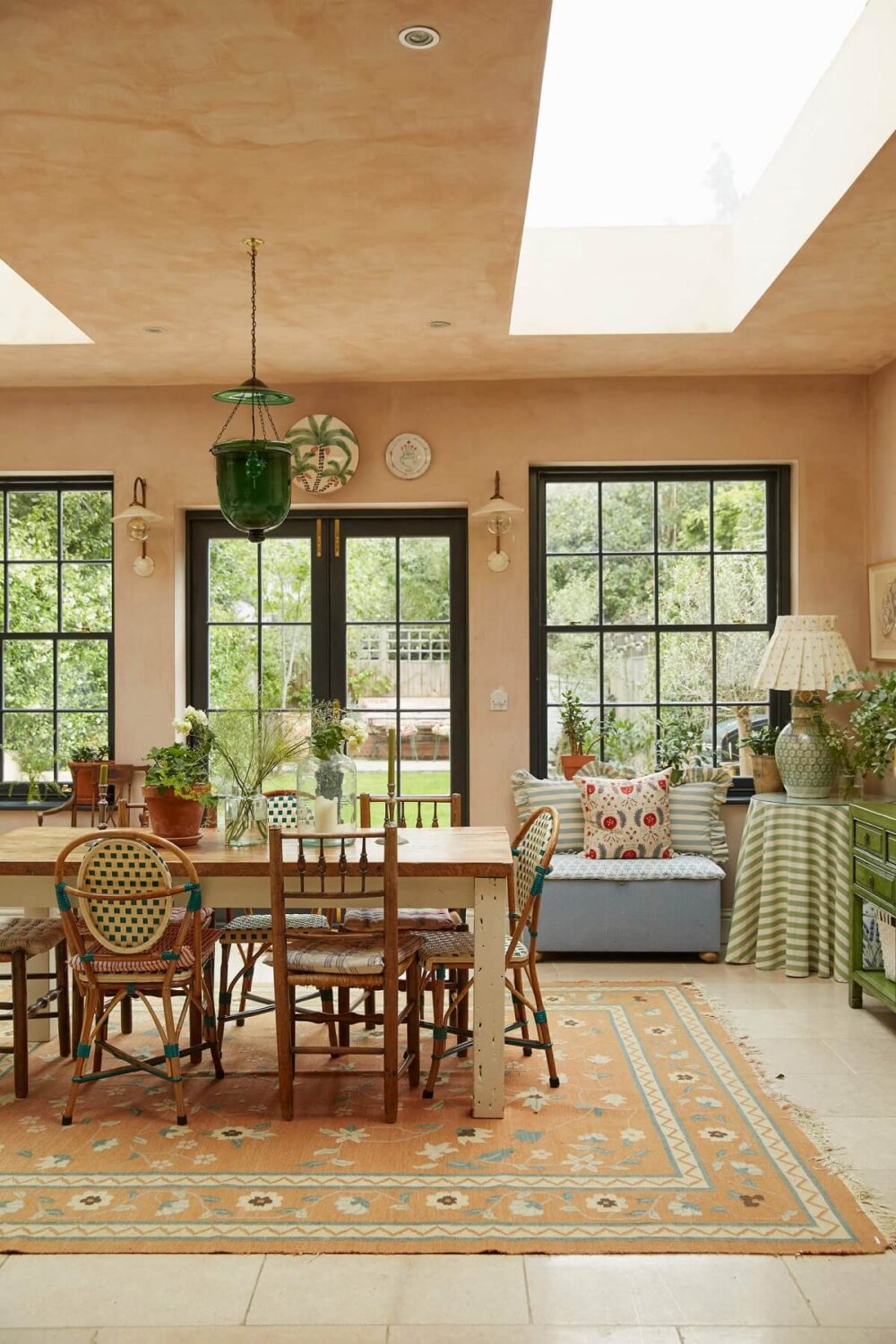 Designer Alice Palmer sold her colorful eclectic home this year. The home features a grand living, kitchen, and dining room with this cozy dining area.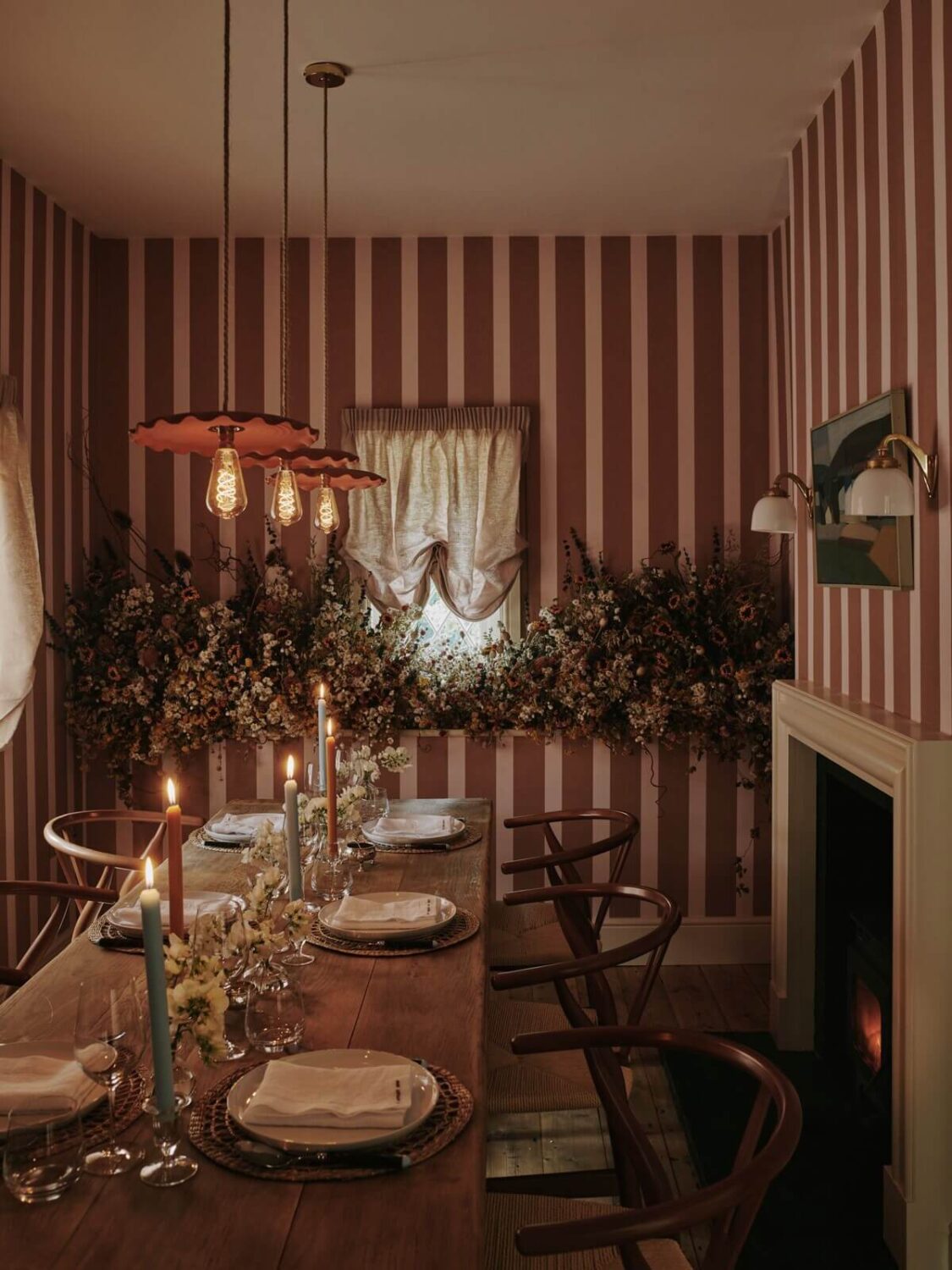 A magical pink cottage in the English countryside features this cozy dining room with striped wallpaper and a fireplace. And the best thing about this cottage is that you can rent the entire home for a holiday.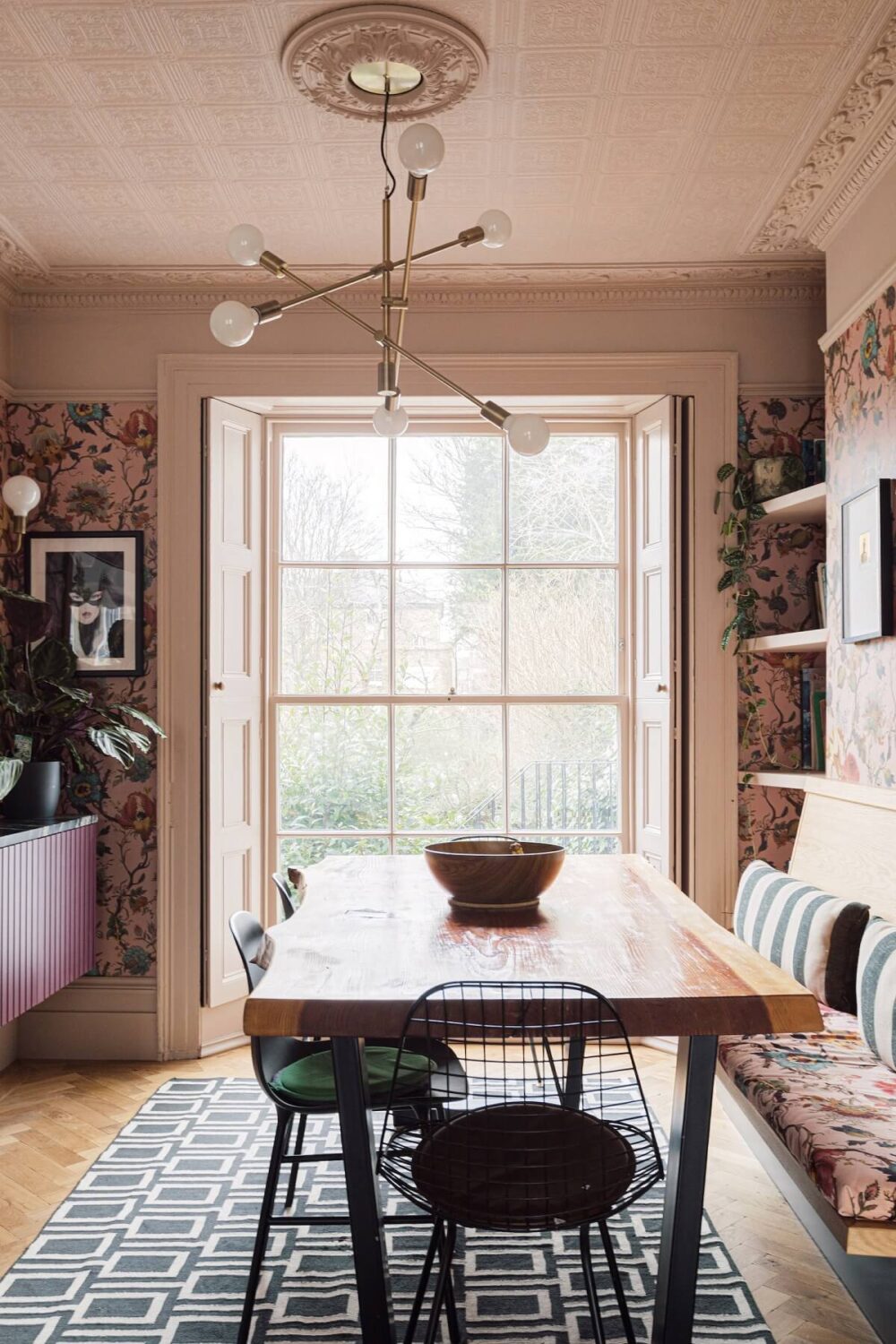 A Victorian villa in London is decorated with color and wallpaper. The dining room features the Artemis wallpaper by House of Hackney.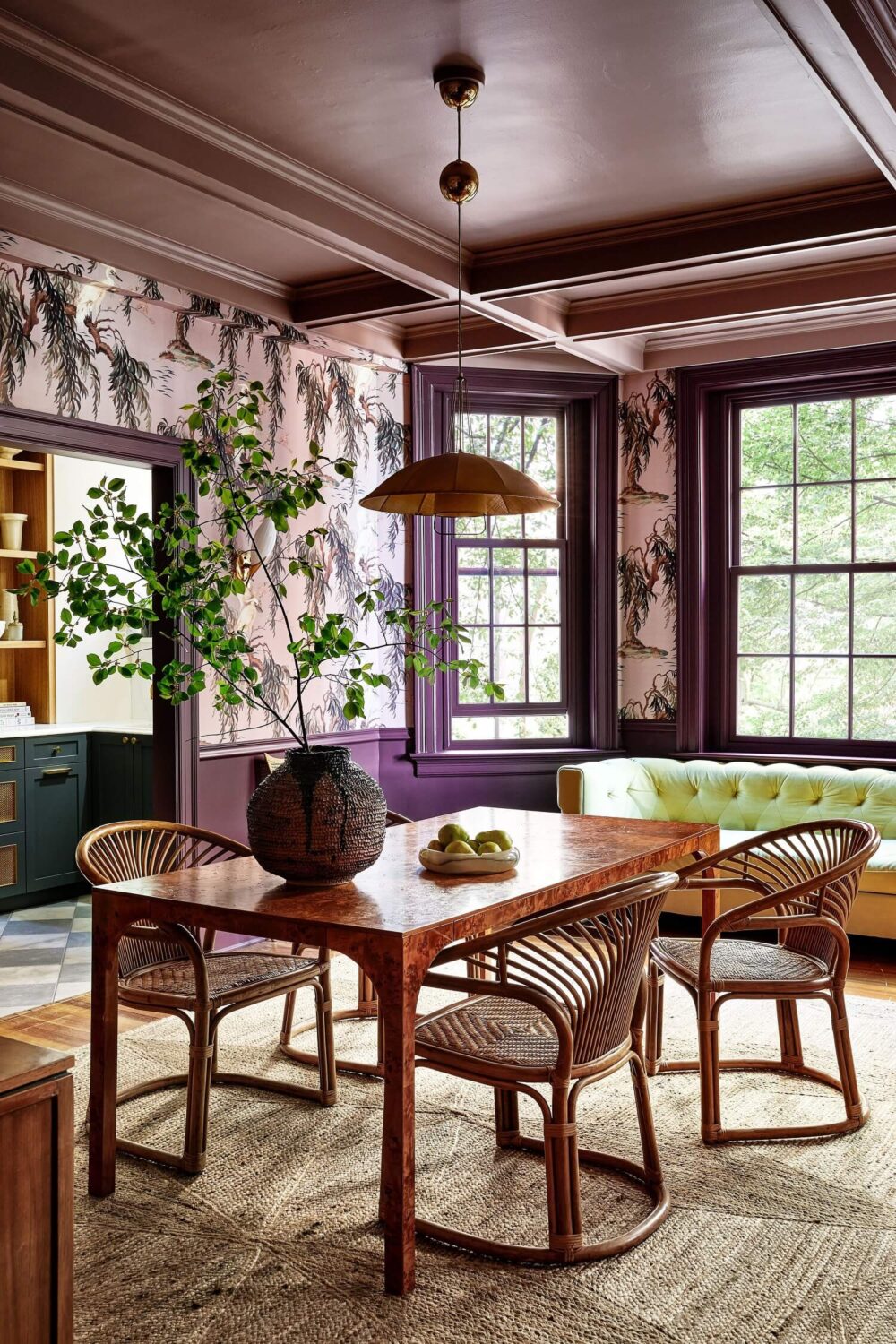 The dining room is a small Washington apartment is certainly vibrant with purple color accents and the Zeus wallpaper by House of Hackney.
The best feature of this rustic dining room are the terracotta floor tiles that are reclaimed from a farmhouse in the French countryside.
These two (completely different) dining rooms are located in the same Bedford home. The first is an English-style dining room with a custom made round dining table and chair pillows by Carolina Irving. The formal dining room is decorated with a whimsical floral wallpaper.
This family home in London is packed with color and in the dining room they added orange Belgian linen wallpaper.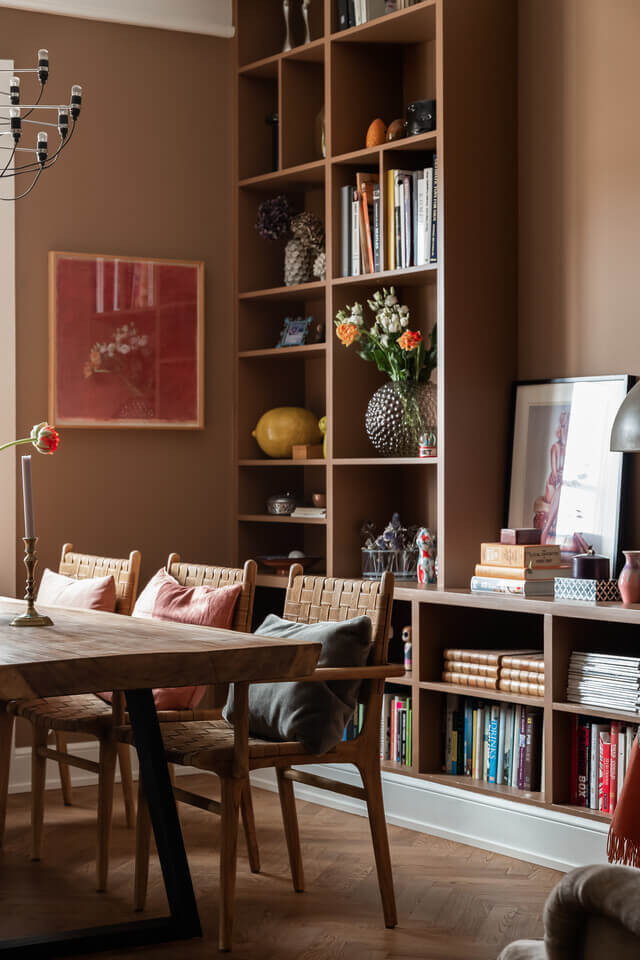 In the past year, I have seen more brown interiors and this dining room in a Scandinavian apartment shows how great this color can be.
These were, in my opinion, the best dining rooms of 2022. If you want to take a look at the best spaces of previous years you can check out the entire best of category by clicking here.