Pink Tones and Black in a Stunning Fox Island Home
Interior designer Heidi Caillier never fails to impress me with her design work. The homes she designs are warm, timeless, and packed with unique (vintage) design features.
This time, she has designed a wonderful guesthouse on Fox Island filled with pink tones, but also with moody black spaces. Heidi had already worked with the owners of this guesthouse on their family home but for this home she opted for a bolder design.
The 1,250 square feet home has an open plan living, dining, and kitchen area. But Heidi cleverly added arched openings between the rooms. This way it still feels spacious and open but you still create different rooms with each their own design style.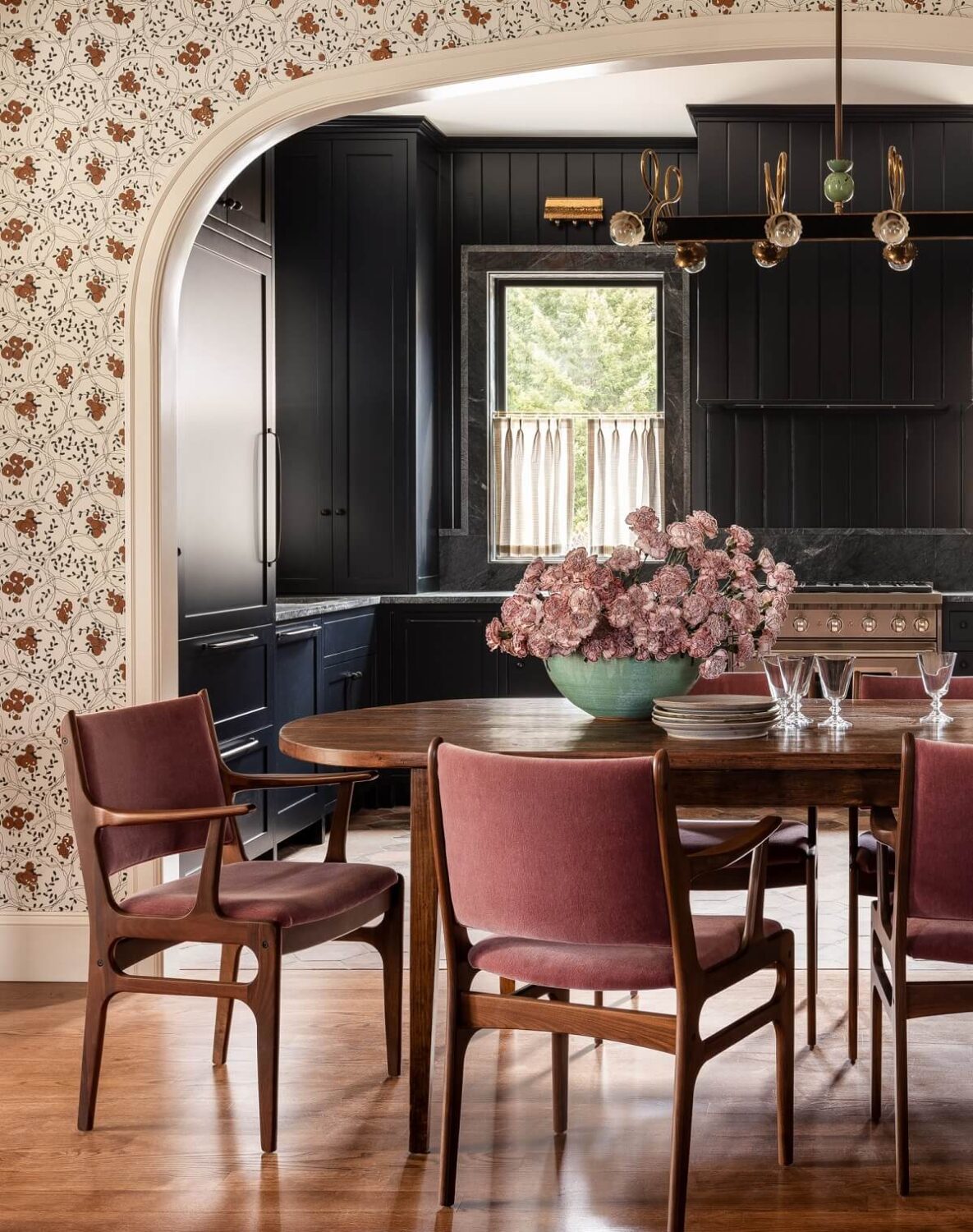 Tucked between the sitting room and the moody black kitchen is a small dining area. The ceiling here is also a bit lower than in the sitting room for a cozy vibe.
The wooden dining table is a design by Shoppe Amber Interiors which is surrounded by pink velvet dining chairs for a warm touch.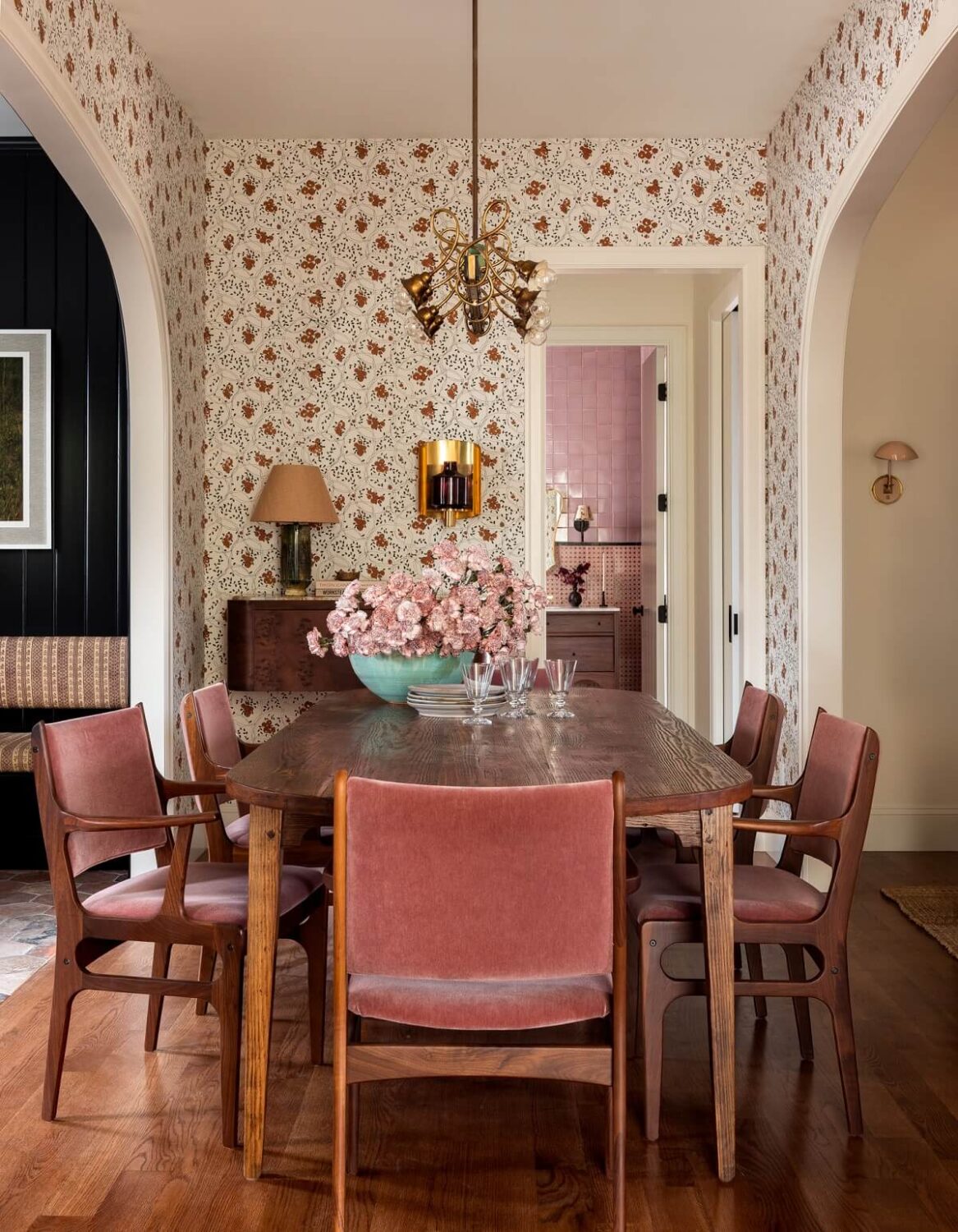 What most stands out in this room is of course the lovely wallpaper. It is called "Cellules Fruitées" from Belfry Historic. The design dates back to 1802 and is a drawing by Jacques-Emile Ruhlmann.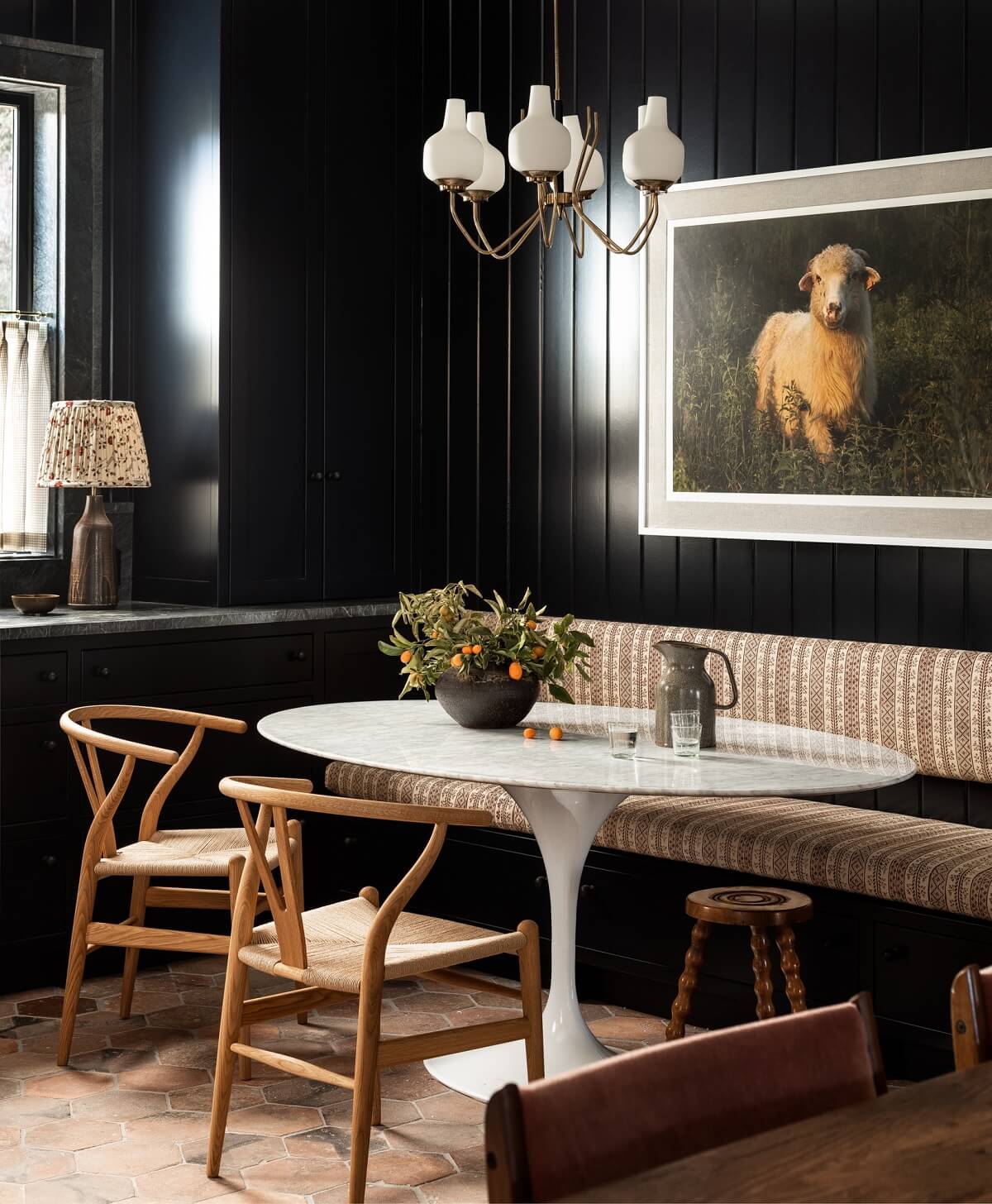 From rose tinted colors you enter a completely different world in the kitchen. The walls and kitchen cabinets are painted in "Newton's Indigo" by Portola Paints.
The breakfast nook si designed with Scandinavian design and includes an oval Saarinen dining table and two Wishbone chairs.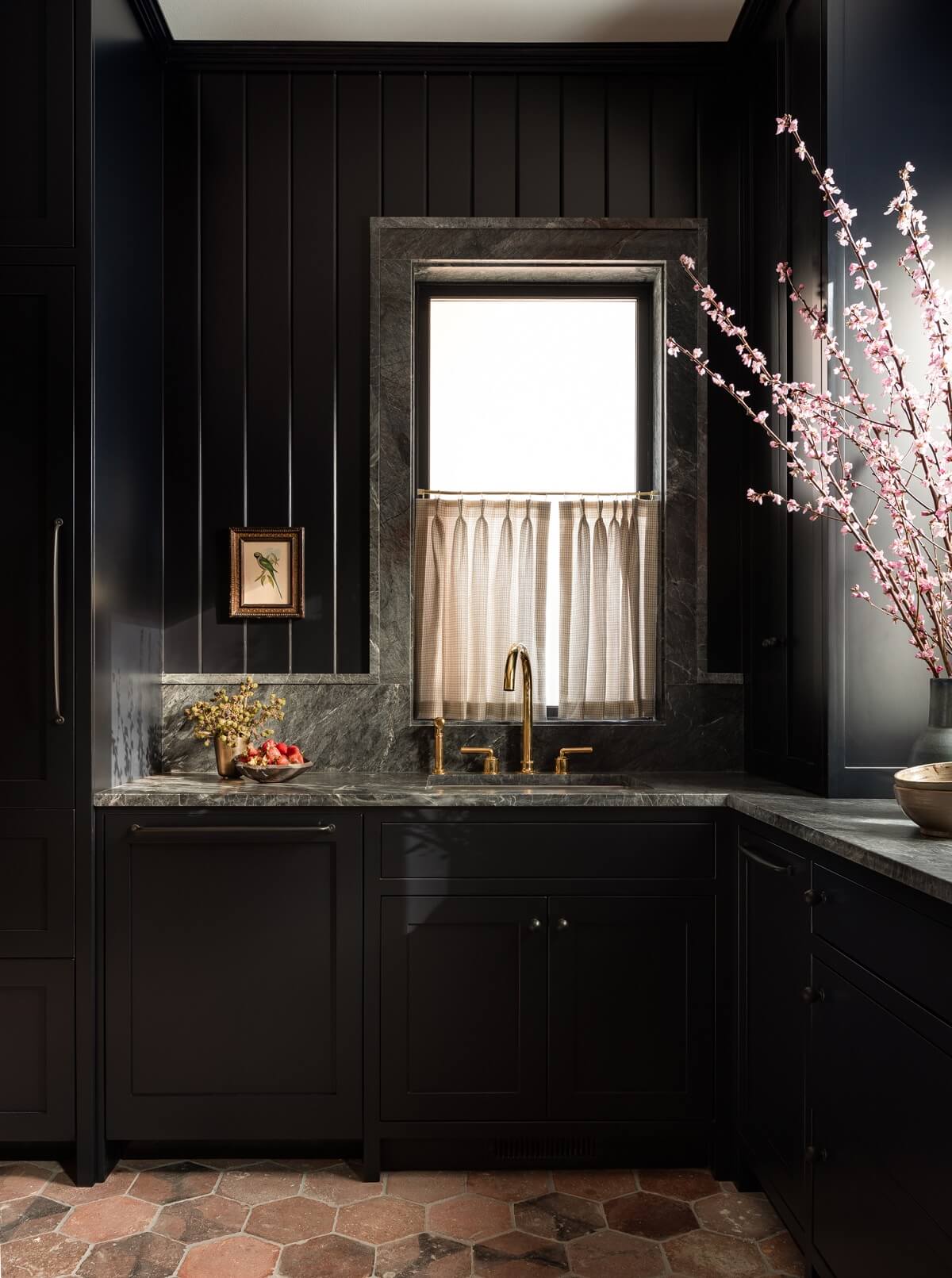 To separate the kitchen from the dining room they added terracotta hexagon floor tiles by clé tile. The kitchen worktops are made of soapstone.
The light sitting room has two Commune for George Smith sofas that are covered in a Bddw fabric.
The star of this room is the stone fireplace. It's a double sided fireplace so you can also enjoy a fire in the garden.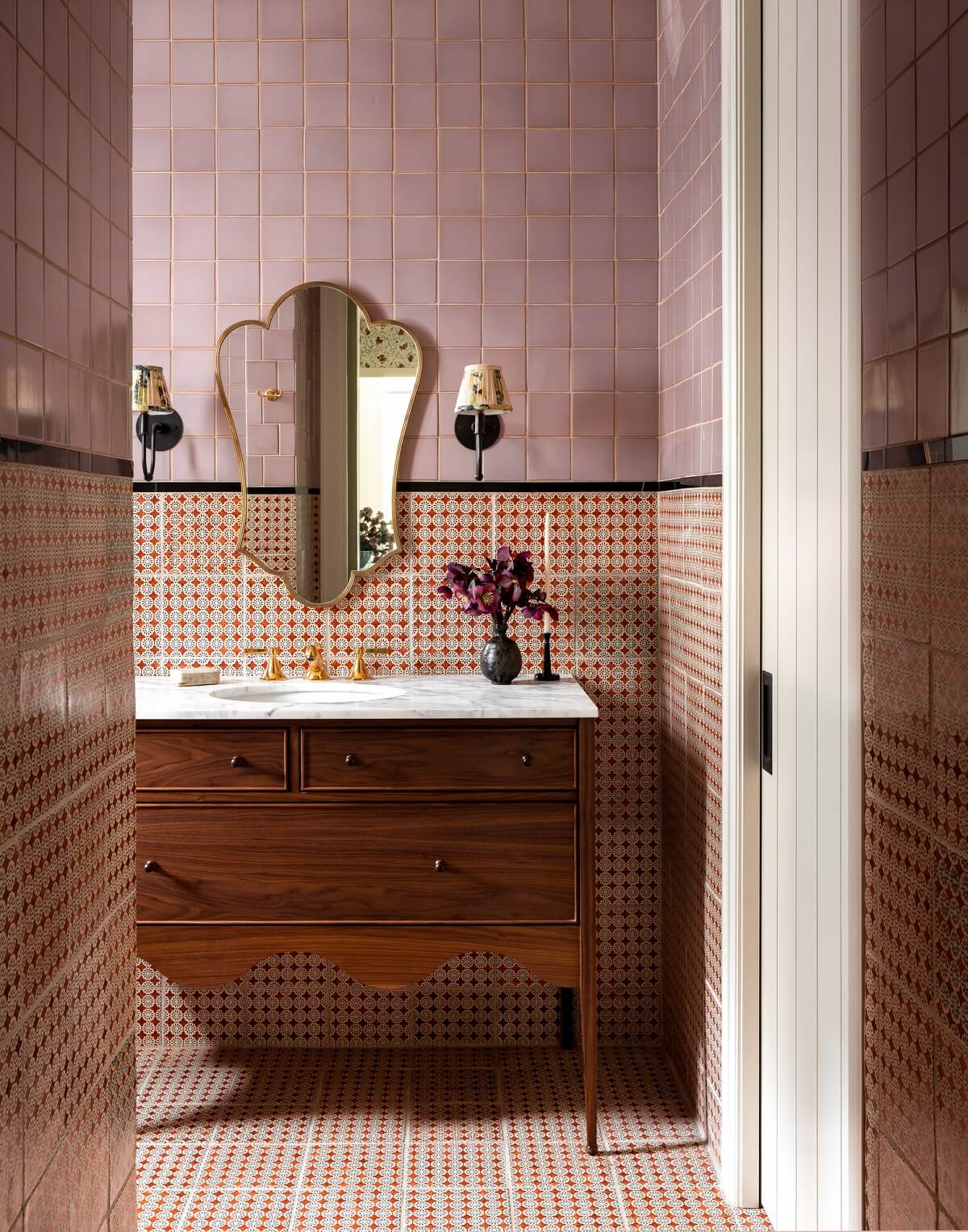 There is a wonderful combination of tiles in the master bathroom. The pink tiles are from Fireclay. And these are combined with Neisha Crosland's Frieda terra-cotta design for De Ferranti.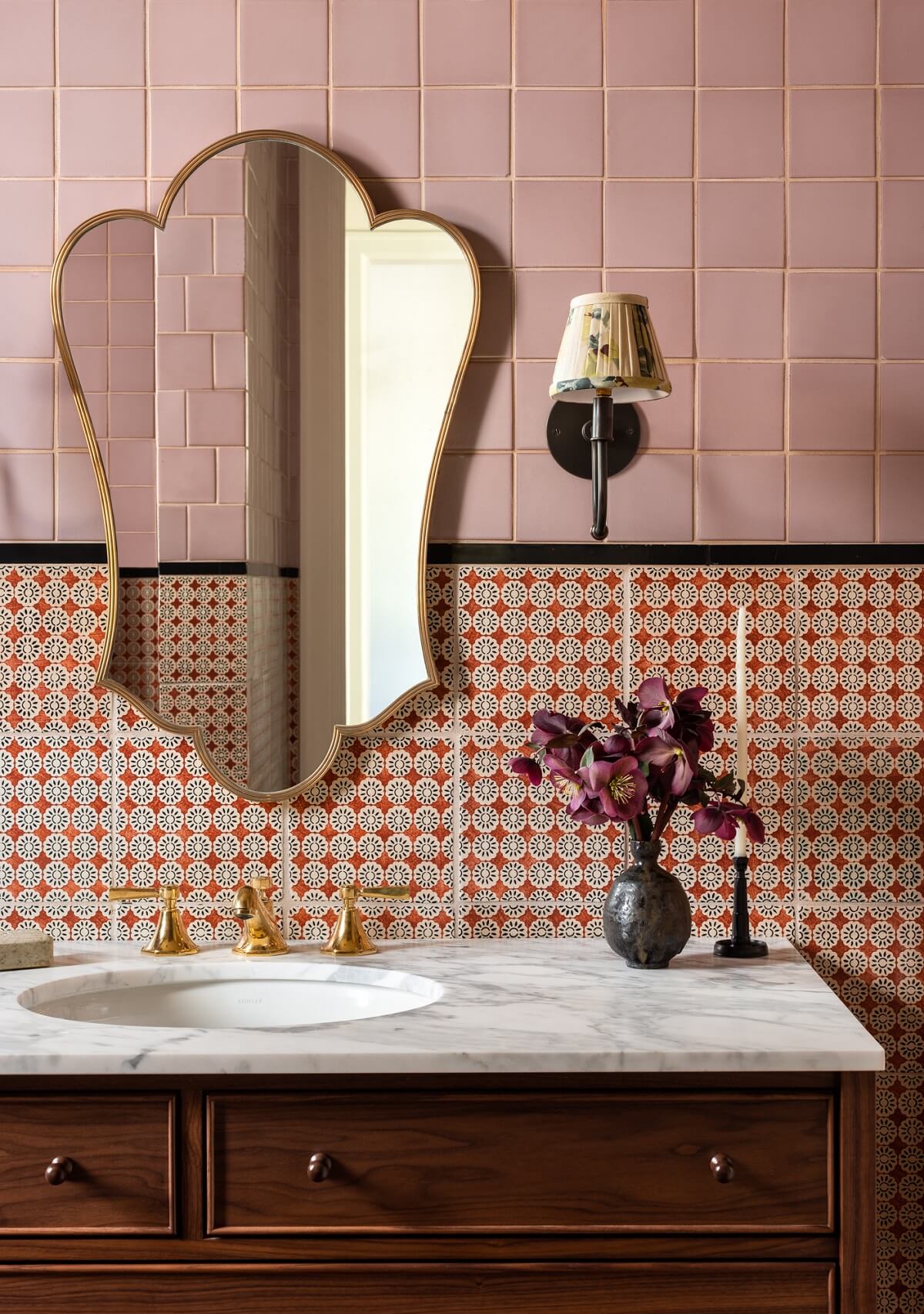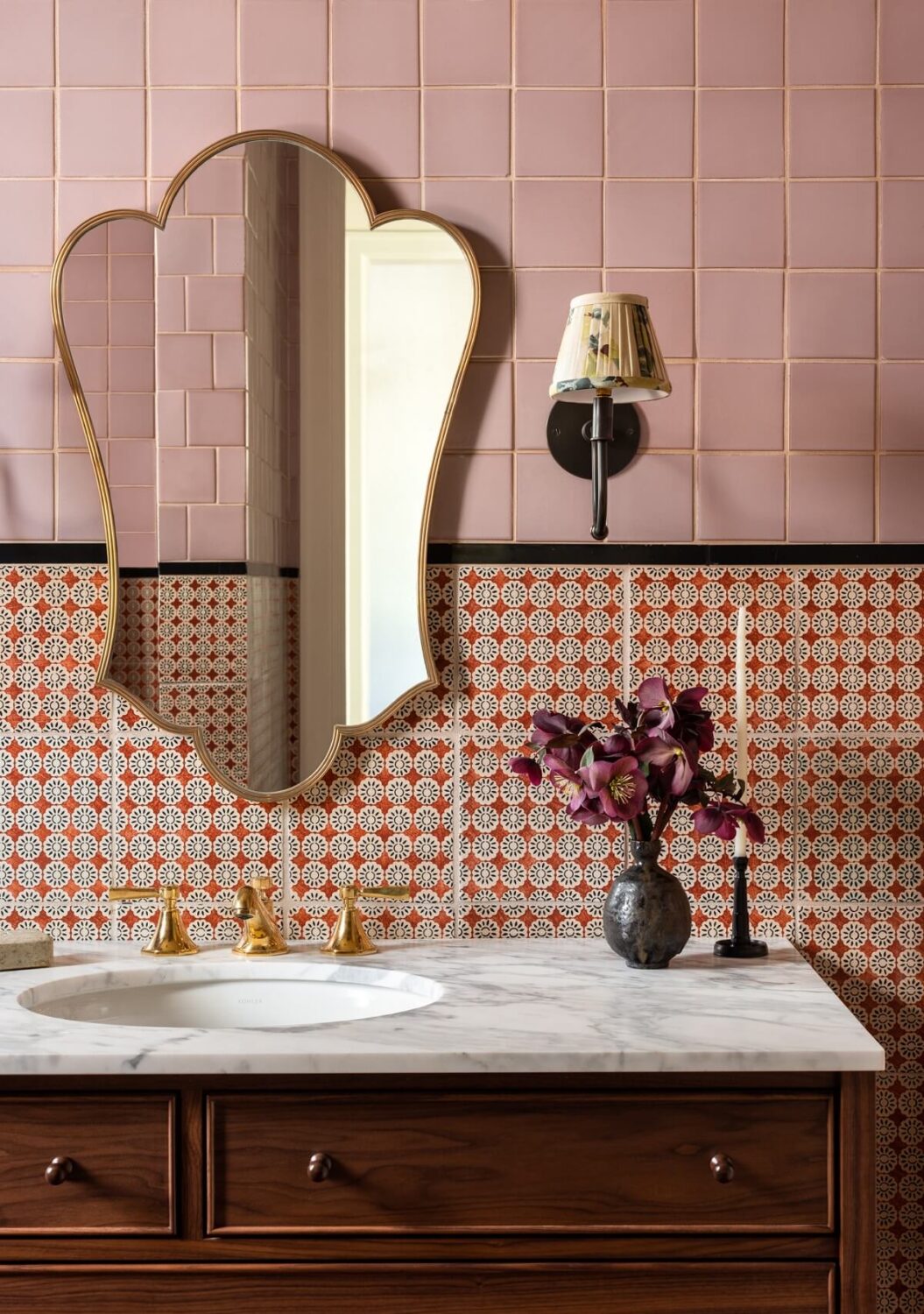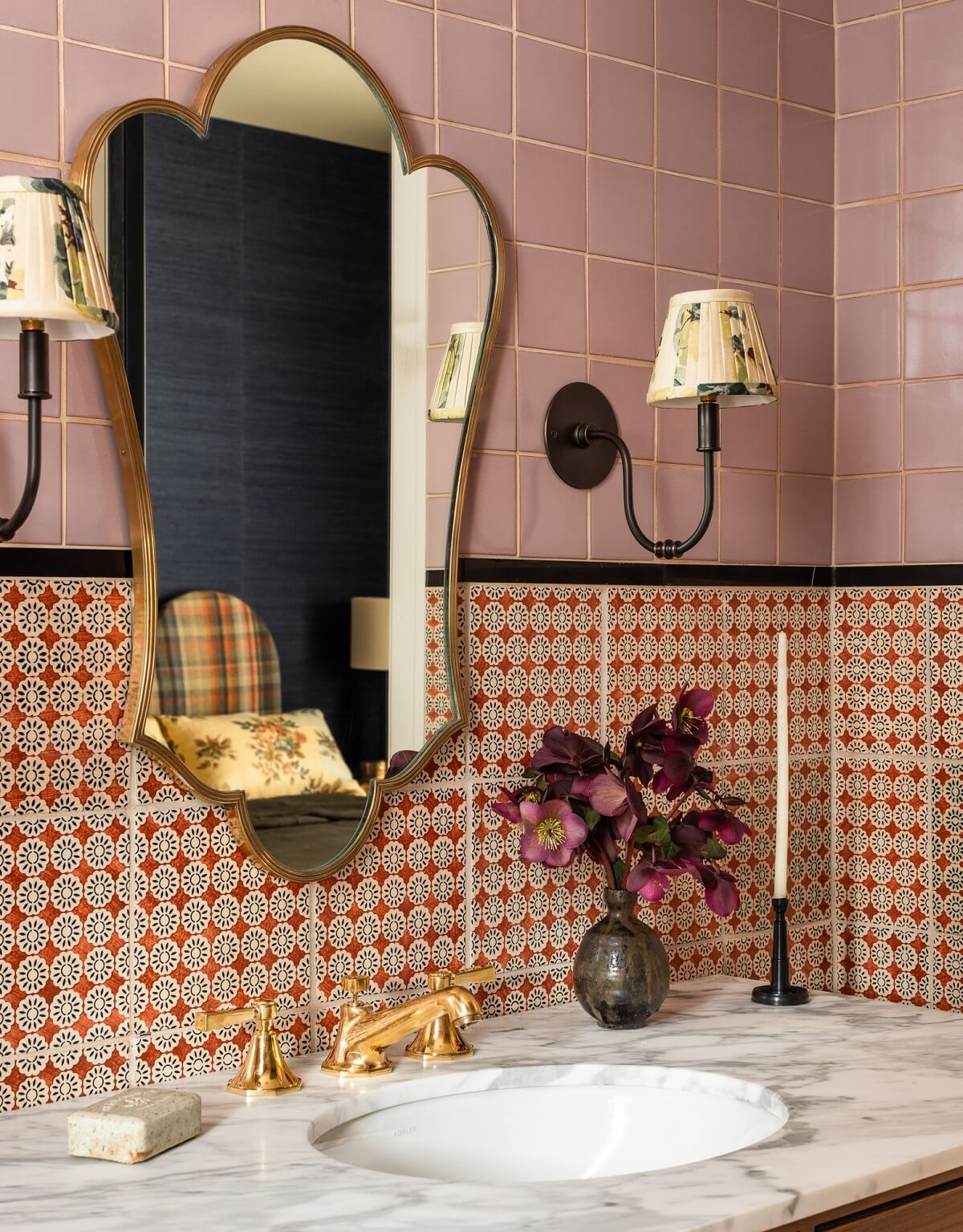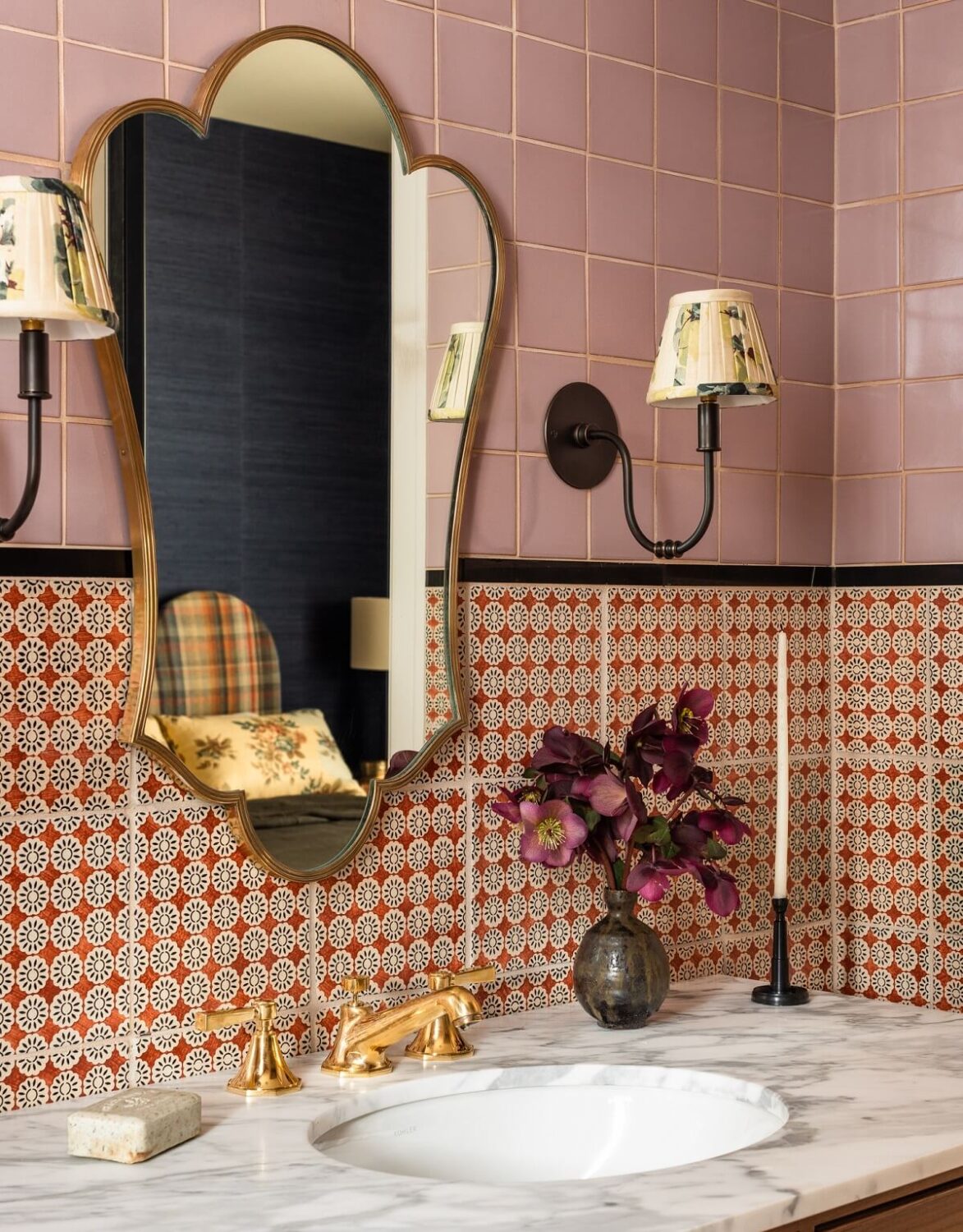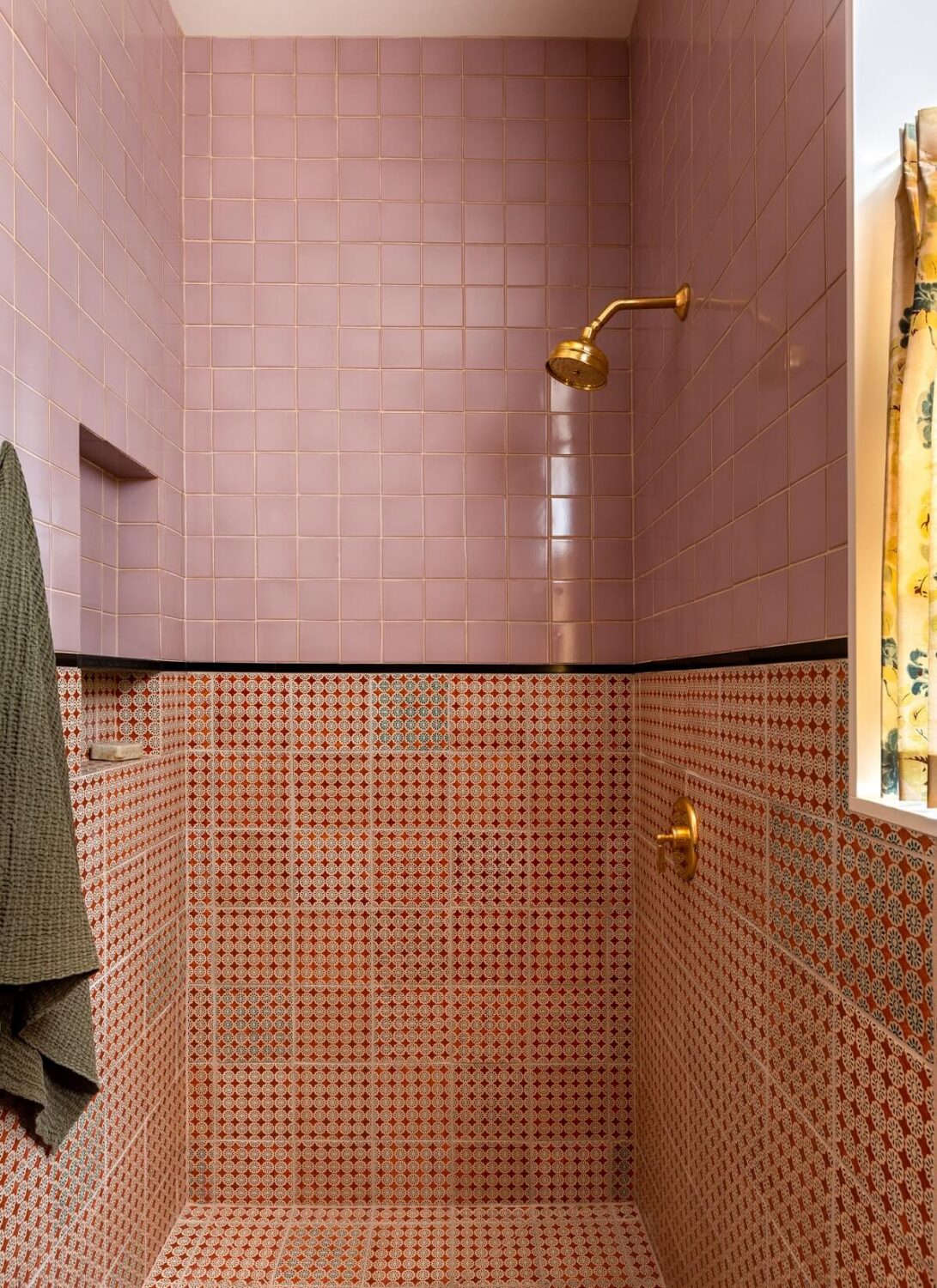 Clever niches in the shower house all the bath products.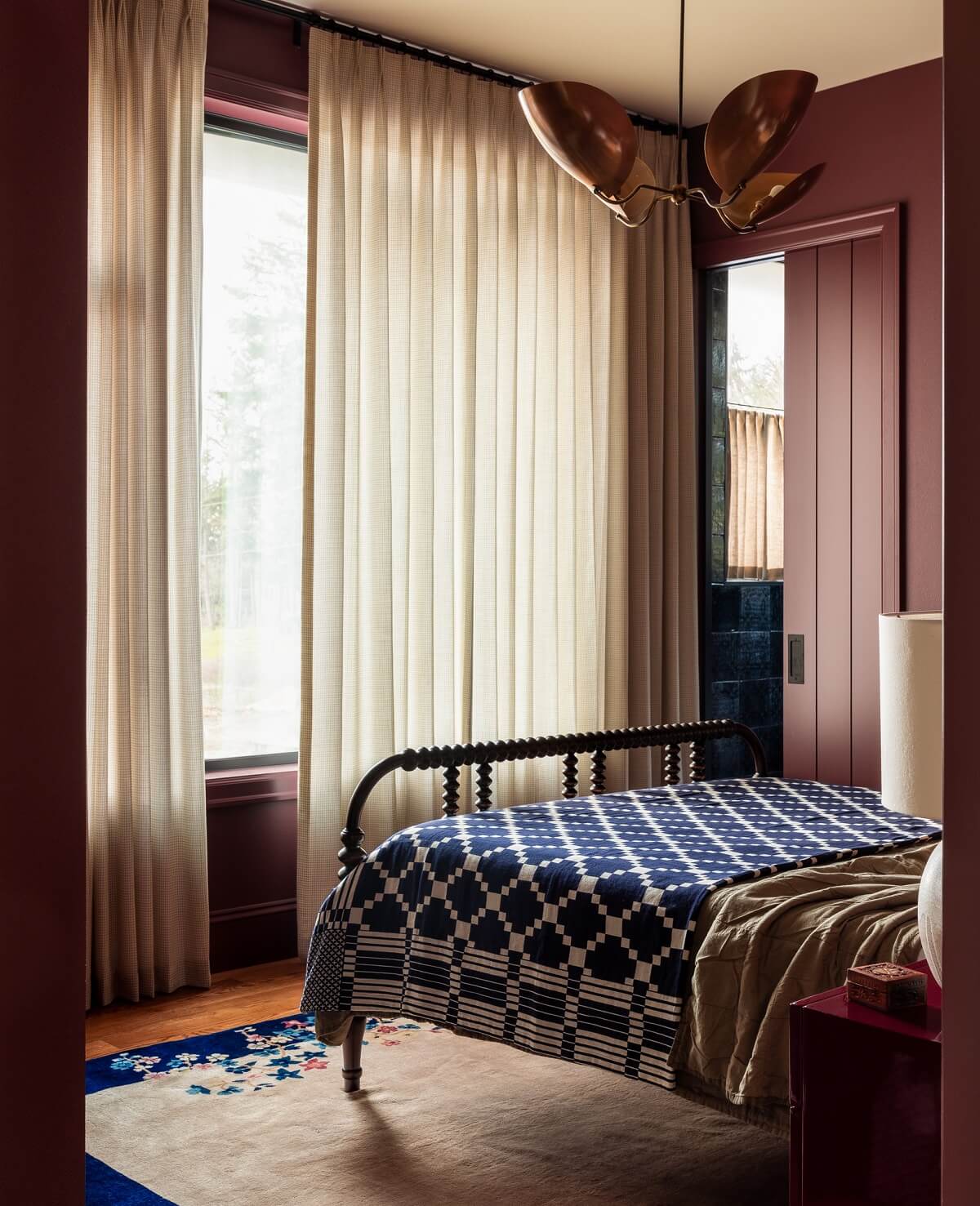 The second bedroom is painted in a warm aubergine color called Black Magic by Portola Paints & Glazes.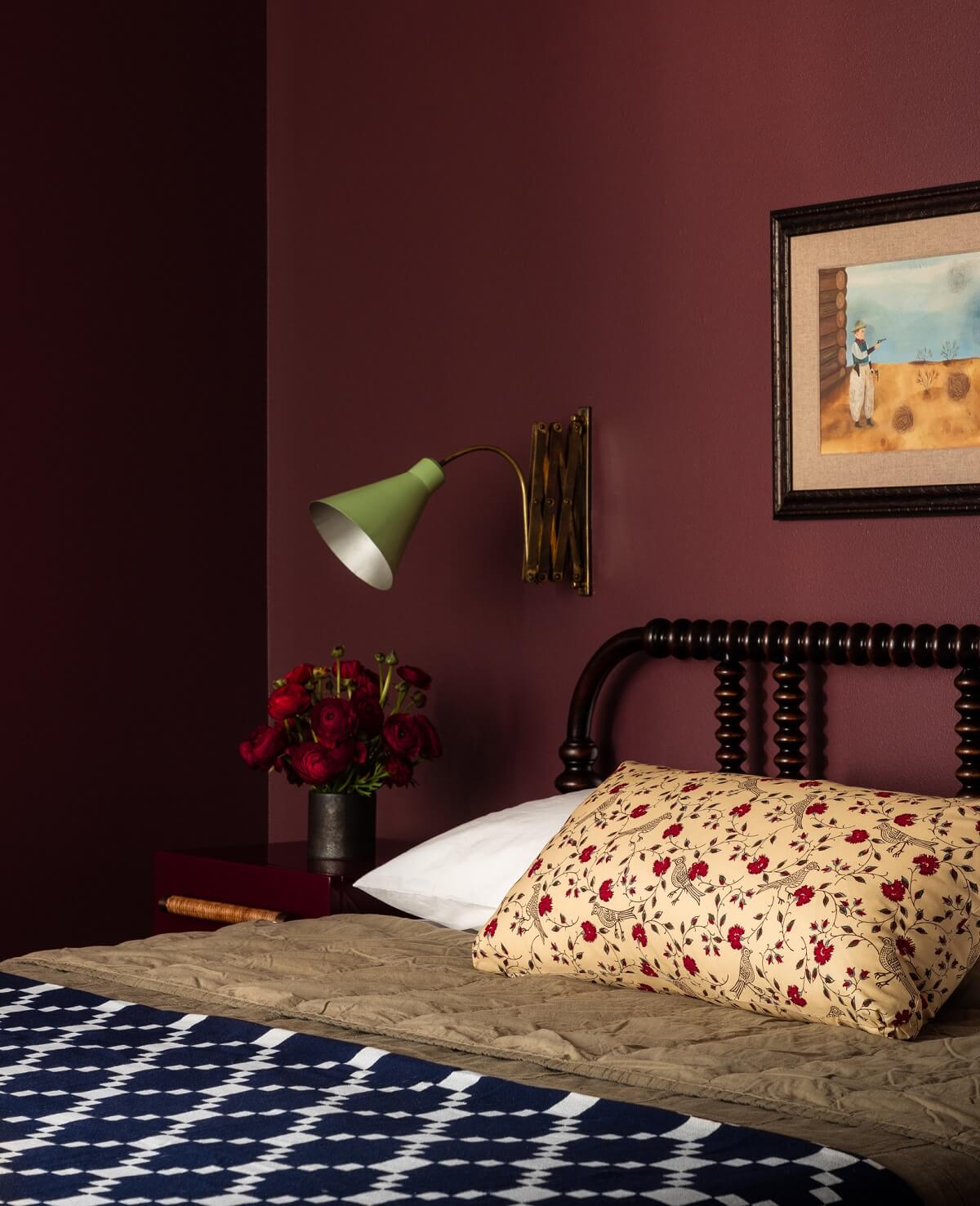 The bedframe is the Webster Bed by Serena & Lily that is combined with a colorful mixture of textiles.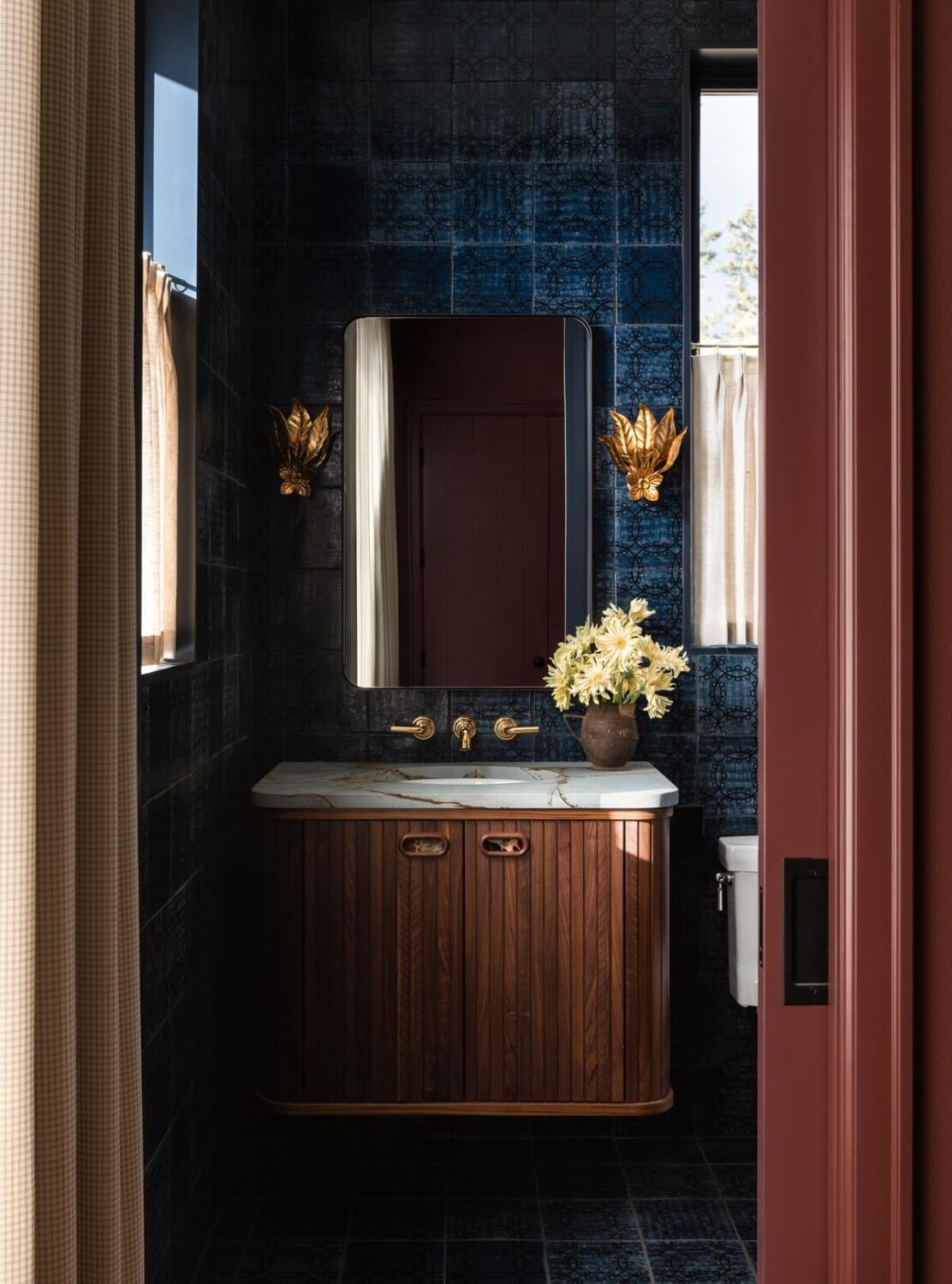 The ensuite bathroom has blue tiles in combination with a retro-style bathroom vanity which is designed by Heidi Caillier. It is topped by a think marble sink.
photography by Haris Kenjar
Take a look at these homes designed by Heidi Caillier: